20 best places to travel in 2022
Time magazine has selected 50 places in the world to visit in 2022. The list includes Bali, the Great Barrier Reef, sections of the Silk Road in Bhutan and Uzbekistan, and even the North Pole. Let us tell you what places are in the top twenty.
Ras Al Khaimah
Ras Al Khaimah has the region's longest toboggan run and the world's longest aerial tramway. You can also fly in a balloon or paraglider.
Park City
A small town famous for its ski resorts and the Olympic Park. It's a paradise for fans of golf, fishing, skiing and mountain biking. And Park City also hosts the Sundance Independent Film Festival.
Galapagos Islands
The Galapagos is a huge biosphere reserve that has been protected by UNESCO since 1976. It's home to giant sea turtles, iguanas, penguins, and sea lions
Dolní Morava
In the Dolni-Morawa Park on the border with Poland there are excellent ski slopes. In the summertime you can walk along the 721-meter suspension bridge between two mountain ranges at a height of 95 m
Seoul is the world's first metropolis. While it is being recreated for tourists in virtual reality, residents are already enjoying future technologies such as unmanned buses and wi-fi with 5G mmWave.
The Great Barrier Reef
The largest coral reef on the planet. They build pontoons to take walks on it. And in Townsville is a museum of underwater art with unusual sculptures on the ocean floor
Travelers are attracted by the way Doha combines the projects of fashionable architects and old buildings. Qatar will also host the FIFA World Cup in 2022.
Detroit
The local museum has an excellent collection of art, such as works by Van Gogh and Picasso. And soon there will be the first road in the U.S. with contactless charging for electric cars
Kerala
The state in southwest India is popular with eco-tourists. The two main ways to travel in Kerala are to walk around the coastal backwaters on houseboats and to drive motorhomes, for which the first park has recently opened
North Pole.
Tourists can now comfortably get to the "top" of the planet and personally assess the extent of global warming. The two-week cruises start from Spitsbergen and cost about R2,000,000 per person. Despite the price, they are booked a year in advance
Ahmedabad
Ahmedabad was the first city in India to be taken under UNESCO protection. The contrast of luxury and poverty, ancient temples and modern shopping malls is particularly striking here
Nairobi
Nairobi is called the safari capital of the world: its nature reserve begins just 7 km from the city. And in the center there are museums of African culture and the Institute of Modern Art
Valencia
Here is a complex of the City of Arts and Sciences, a huge oceanarium and a modern biopark. Back in 2022, Valencia became the World Design Capital.
Queenstown
Queenstown has great ski slopes and extreme ski jumping grounds. They offer stunning views of Lake Wakatipu. And nearby is the popular Milford Track hiking trail.
Hwange National Park
"Hwange offers tourists a new type of activity – conservation safaris with teams from local communities. This helps protect nature from poachers and supports residents around the national park
Silk Road Cities
The land route from China to Europe appeared 2,500 years ago. Today the legacy of the Silk Road can be seen in Samarkand, where a new airport has just been opened. And then it is worth stopping by the cities of Bukhara and Khiva.
São Paulo
The largest city in the southern hemisphere, where people of different nationalities and cultures coexist. And it's also home to 70% of Brazil's Michelin-starred restaurants
The Trans-Bhutan Trail
The Silk Road once passed through Bhutan, and in April 2022 a 430 km long walking route was opened along it. The road passes through Prumsengla National Park and past dozens of museums and forts
Devon
Devon County is known for its unique coastline: fossils of molluscs, reptiles and even small mammals have been found here. Dartmoor National Park is nearby and can be reached by historic railroad.
Tourists come to Bali for entertainment. There they can enjoy water sports, meditate, or simply be absorbed in the great outdoors.
Pack a Bag
Once a week we send you the best articles about how to travel around Russia and the world inexpensively and what to see.
Read about unusual travel experiences:
News that are relevant to travelers – in our Telegram Channel. Sign up to stay up to date with what's happening: @t_chemodan.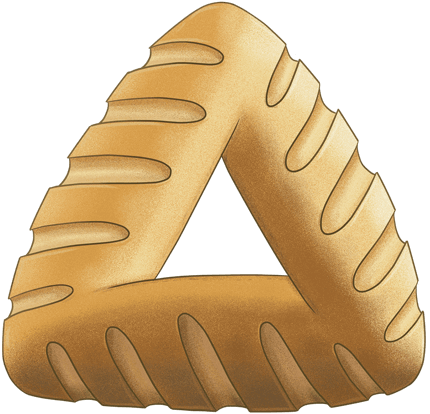 I wish I could go everywhere for a day at least, the money would be where to find so much).
Alexandra, I agree, traveling is so cool, you want to go everywhere).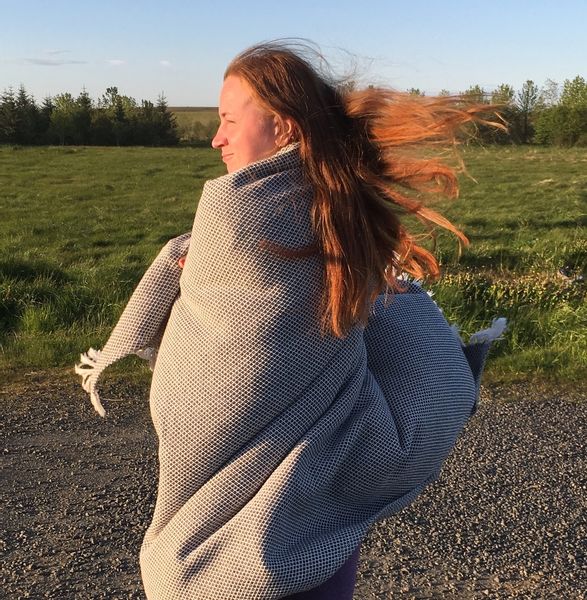 I would put in first place the Dolomite Alps in Italy. I think everyone would love that place. And a trip there is a perfect price/spectacular views/advanced infrastructure/tasty food/difficult to get to, etc. combination.
I want to go everywhere, but everything takes money and time, to have money you have to work and spend time, in the end you have money but no time
I also want to add some domestic tour to your guide) Go to Chechnya to see Lake Kezenoiam In Transbaikalia to see Char sands And, of course, in the Kuril Islands to see Krenitsyn volcano
Why Russia is not on the list?
In Arkhyz is very beautiful, mountains and nature, I would not trade a trip there for anything, for sure I would put it in the top (although in Russia)
In Turkey on a yacht to the islands
Oddly enough: Lycian Trail Turkey Turkey Karelia Russia Kamchatka Russia Altai Russia Dagestan Russia
Iran. A lot of ancient cities that escaped destruction by the army of Alexander the Great. Authenticity. Friendly people. Persian Gulf, Caspian Sea, mountains.
USA, Yellowstone National Park Amazing place where the earth breathes. Geysers, boiling lakes, canyons.
I have been to two of the places on the list, in September I plan to visit another one of this top.
But I would also include the mountains in Barcelona.
At least half of the places I would have time to visit in my lifetime!
The Sinai Mountains, Egypt, very beautiful.
Japan, China, Korea
Hello, I have a lot of questions. If anyone knows the answers to them, please write, because I do not know who better to ask than the subscribers of TJ:)
I want to make a Schengen visa to travel to Europe, before that was only in a few countries where the visa is not necessary. Schengen was not. I want to travel with couchsurfing, but it seems to require hotel confirmations etc. for visa approval. What to do in these cases? No one from couchsurfing will write me a letter of invitation, etc. What is the best way to do it?
2. I read that most often they approve in Finland, after searching for consulates, I saw that there are only a few in Russia, and that's where I do not live. In other cases, all visa centers, but as I understand it costs 8000 and plus another fee of 3300.
I want to apply only for a fee of 3300, is it possible? Not issuing if in the visa center.
3. How much does it cost to get a visa from scratch? As far as I have understood it is a fee of 3300 and I need the insurance, suppose it is bought in Tinkoff for 1000-3000 somewhere and that is it?
4. Can I get a visa for a longer period of time at once at the first attempt? I want to go to Finland and from there to other countries, also by couchsurfing, is it possible? Then, say, leave for Russia and then go again in a few months, say, already in Germany on a visa, which I did in Finland.
Top 9 the most interesting places to travel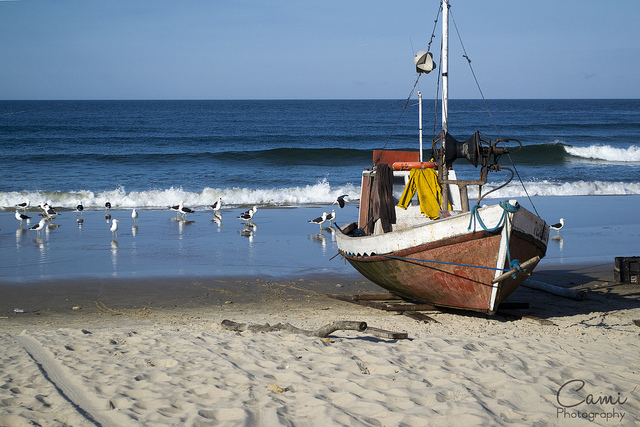 Here are the top 9 interesting places to travel to in 2022 – from Pacific Islands to South Africa. We've complemented the descriptions of the locations with useful information about flight and vacation costs. Read on and travel!
Coronavirus and Quarantine . This review is not about where to fly to vacation abroad now, but simply about the best destinations. See the current list of open countries. The cost of vacationing in closed countries is listed before the pandemic.
If you are sick and tired of Egypt, Turkey, and the Arab Emirates, and you do not know where to go on vacation in 2022, we recommend you to study a selection of interesting places to travel from Lonely Planet – we translated it from English, and also slightly modified and for your convenience indicated the cost of flight and accommodation in a particular country. Of course, these are not the cheapest destinations, but non-trivial and unexpected.
Ticket prices are per round trip flight and are current at the time of publication.
Search for Last Minute Tours at Travelata and Level.Travel – they will find the best deals among different tour operators. Want to save your money? Read our 7 rules for buying tours online and use promo codes for discounts!
Look for cheap tickets on Aviasales – it compares prices of all airlines. Learn the secrets to finding cheap airline tickets.
Morocco
Morocco has been luring many people lately with its oriental flavor, nice prices, mind-blowing food and few tourists – it's one of the most interesting countries to travel to. Also Morocco is famous for its excellent sandy beaches, French-Arabic architecture, oriental bazaars and amazing landscapes. You can read more about the country here.
In Marrakech (near Medina) you can find a room in a riad or hotel from $15 per night (sometimes breakfast is also included).
The flight from Moscow to Marrakesh costs from 12 thousand rubles round trip, to Casablanca from 18 thousand rubles.
(photo © rabasz / flickr.com)
Safari in South Africa
Do you want to be exotic but don't know where to travel in 2022? South Africa is definitely one of the most exotic destinations. It has so many interesting countries to travel to! How about safaris and wildlife watching, free museums and amazing nature? Every tourist will find something to do in South Africa, whether it's spending time in an inexpensive coastal café in Cape Town or a fascinating safari. We recommend flying to South Africa in the off-season (March – May, September and October) to catch comfortable weather and low prices.
A vacation in South Africa can even be quite budget-friendly: tickets from Moscow to Cape Town and back only cost from 29,000 rubles – about the same for a ticket to Bali, for example. Of course, because of the distance will be a long flight (16.5 hours) and with a connection.
Russia does not need a visa to Namibia and Botswana – you can stay in the country for up to 90 days, in Swaziland – up to 30 days, but to visit South Africa you must obtain a visa.
There are a lot of attractive apartments in the price range 20-35$. Hostels start at $19, hotel rooms at $30.
(photo © mariusz kluzniak / flickr.com)
Shanghai
Where better to travel than to bustling but so vibrant Shanghai? As you stroll through the buzzing streets, you can feel the pulse of this vast, changeable metropolis. Shanghai never sleeps, this dynamic city is like a buzzing beehive of hardworking bees.
The cost of a flight from Moscow to Shanghai starts at 20 thousand round trip.
One of the most populous cities in the world can also be very budget: the cost of bed in hostels starts at $ 10, a room in a hotel starts at $ 19, also a great option – rent an apartment. Of course it all depends on your needs – there are budget hostels and trendy boutique hotels in Shanghai. The same goes for the food: if you are picky and open to new things, then feel free to eat in street establishments – the food is inexpensive.
Read also on our website about the prices of food, transport, accommodation, etc. in China.
(photo © Maxime THORAL / flickr.com)
Vacations in Samoa
Tired of mass tourism destinations and want something extraordinary? You can go to the islands of Samoa in the Pacific Ocean – definitely one of the interesting places to travel to. That's where it's truly heaven on earth: idyllic beaches, the huts of the locals and a quiet, measured life. The remote islands have unspoiled nature: volcanic mountains covered with tropical forests, wide valleys and steep cliffs, cascading waterfalls and snow-white sandy beaches. The capital Apia offers a good choice of bars, restaurants and hotels.
Flight to Samoa from Moscow costs from 73 thousand rubles round trip.
Visa for Samoa is free on arrival and works for 60 days.
Samoa hotel prices will also pleasantly surprise: the cost of a bungalow in Upolu from 29 $, a room for two in a hotel in Apia – from 30 $.
(photo © Matti Vuorre / flickr.com)
Once a paradise island, Bali has become one of the most hyped resorts in the past few years. However, it's still an interesting place to travel and relax – the island still has secluded beaches where you can get away from tourists. Ancient temples, pristine nature and majestic volcanoes, surfing and spa treatments – that's why you should go to Bali.
Our special instruction will help you to get a cheap flight to Bali, and this article will help you to organize your visa.
The cost of the flight Moscow – Denpasar – from 32 thousand rubles round trip.
Compared to other Southeast Asian resorts, Bali is not the cheapest place, but there are enough inexpensive hostels and bungalows for backpackers, as well as mid-range and luxury hotels. Food and transportation are also extremely cheap. Hotels in Kuta can be found from $10 and hostels from $8.
Read also our more detailed article about the prices of holidays in Bali.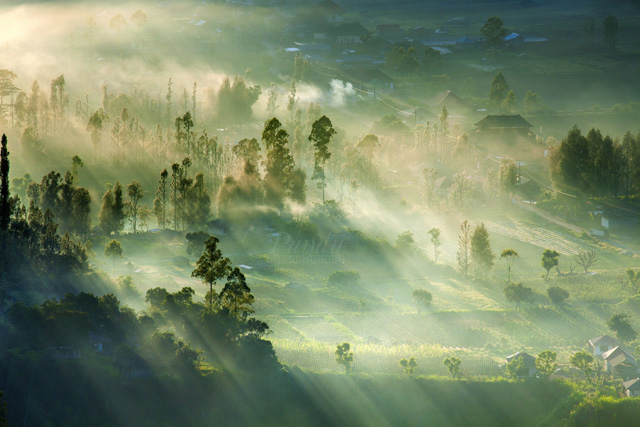 (photo © Pandu Adnyana / flickr.com)
Uruguay
South America is all about rousing rhythms, bright colors, and extreme places. But where to go to travel to combine a quiet, calm, measured vacation with adventure? Uruguay is perfect for this purpose. This humble country compares favorably with neighboring Argentina and Brazil's low crime rate. Uruguay has great beaches, colonial architecture, beautiful nature reserves, bullfighting and more. Want to take a short trip to South America? You shall go to Uruguay!
The cost of a flight from Moscow to Montevideo is not very low – after all, you have to fly across the Atlantic. Prices start at about 50 thousand rubles each way. Sometimes there are cheap tickets to South America from Europe.
A hostel in Montevideo can be found for $18, a hotel room from $30.
Russians can stay in Uruguay without a visa for 90 days.
(photo © Eduardo Amorim / flickr.com)
Potuglia, Algarve
If you want to spend your vacation at the beach, we recommend to pay attention to the Algarve. Portugal's Algarve region is known for its picturesque coastline – an uninterrupted strip of beaches. What to see? National Park, Bones Chapel and the port in Faro, the old district of Lagos, Silves Castle and much more. The region is very conveniently located – if you want you can visit neighboring Spain and Morocco.
The cost of the flight Moscow – Lisbon is from 11,5 thousand rubles round trip, and from Lisbon to Faro you can get either by local airlines or by bus.
Hotel rooms can be found for 24$ or more, while hostels start at 15$.
(photo © Jaime Perez / flickr.com)
Useful information for those who dream of visiting the Portuguese islands in the Atlantic:
Taiwan
Taiwan is an Asian flavor and stunning nature, one of the most interesting places to travel. The island used to be called Formosa, which means beautiful, and you will see for yourself if you decide to go here. A huge variety of endemic plants, rivers and hot springs, mountains covered with tropical forest make the landscape of the island unique. On top of everything else, Taiwan has many ancient monuments and amazing architecture, and in Taipei you will see one of the highest skyscrapers in the world. Another attraction in Taiwan is the food. Here you can go on a real gastronomic tour, the more so that food is quite cheap.
The prices for air tickets Moscow – Taipei start from 23 thousand round trip.
It's cheaper to live in Taiwan than in Seoul, Tokyo or Hong Kong for example. Guest houses and hostels offer rooms starting from 13$, a room in a mid-range hotel can be booked for 30-60$.
(photo © T.JEFFREY / flickr.com)
Romania
Eastern European countries often make the lists of the most interesting countries to travel to, but in the case of Romania, this is completely justified. It is connected to the rest of Europe by low-cost carriers Wizz Air, Ryanair, Blue Air and Fly Romania, which makes it easy to visit. Also Romania attracts tourists with the low prices on accommodation, food and transport, interesting architecture and picturesque Danube Delta, medieval villages and spectacular castles – all this promises to make Romania one of the most visited countries in the region.
Direct flight from Moscow to Bucharest can be quite cheap – from 9 thousand rubles.
A bed in a hostel – from $13, a hotel room – from $20. The farther you go away from the tourist streets, the cheaper the accommodation will be.
Article on the topic: The cheapest cities in Europe (Bucharest is in second place in the ranking of the cheapest cities in Europe).