Sukko reviews by tourists
Reviews about Sukko, based on personal experience. Pros and cons, personal impressions, what you liked and what you didn't like about the trip. Who should pay attention to this city, whether (Russia) as a place for family or youth vacation. The main attractions and entertainment, what the city of Sukko is famous for. Tips and tips for those who plan to visit the city for the first time.
Sukko – a harsh Russian vacation
Everyone has a hobby. Someone likes to sing, someone writes poetry, someone plays a musical instrument, and someone travels. I love all of the above, but probably travel the most. And our beloved homeland is no worse (maybe a little) for travel than Europe. Yes – service is far from Greek, yes – hospitality is not everywhere as in Serbia, yes – not as clean as in Dubrovnik, but there are pluses. With such thoughts and I went to rest in Sukko.
I say at once that people who are waiting for a miracle from our resort … you will not wait for it. To say that it is profitable on the money – in part, because even the airline tickets are cheaper than the tickets to Spain about 5 thousand. But it's all about the mood, isn't it? You can have a holiday everywhere.
Sun, beach!
I would like to point out that Sukko is a village. There is one main street (it is also a highway) along which all the stores and most hotels are located. There is also a private sector, where people rent whole houses – such an option is more suitable for couples with children. The average price for a hotel is 2,000 rubles. There is cheaper (you are a risky person), there is more expensive (pointless overpayment). Also in the middle of the village there is an ancient Ferris wheel. I took a chance on it ride…pretty extreme, especially enjoyed listening to the squeak of the gears, which have not been lubricated for a very long time. In general, my verdict – is not worth the risk. But Sukko is very clean. Everywhere are hanging signs that make you smile.
What really pleased me, so the sea. Clean and warm. Nice beach, I did not see much dirt. If to compare with beaches of Anapa, here, in Sukko beaches are better and cleaner, probably because here pebble, and in Anapa sand. There are a lot of people on the beach, but for some reason Russian tourists love to crowd, so you can always find a place to quietly and peacefully lie on the beach.
Nearby there is a camp and that is a minus. When all children come to the beach – it's time to run. First of all it becomes noisy at once, and secondly – the beach and so is overcrowded, and with children – everything becomes absolutely sad. Though I can tell, I perfectly sunbathed and bathed within 10 days and there were no problems.
I put a big, even huge plus. The food reminded me of Greece. The large portions, fresh fruit and vegetables, chic desserts and all this for quite decent money. We ate at the restaurant "Stary hutor" where there are even breakfasts. Of course not a buffet, but porridge, eggs, casseroles. you will not go hungry. At lunch, we took pirozhki from them and never had any problems.
Leisure
And that's the main disadvantage. There is nothing to do there. It is possible to walk to the Big Utrish (which by the way I strongly did not like), but walk you will not give pleasure – have to go along the highway. Or to go to Anapa where it is possible to find to itself entertainments to any taste, but for 10 days it quickly bothered. There are interesting excursions, we have chosen – "jeeps on woods of Anapa". I think it was the most vivid impressions of the Krasnodar Territory! A real Russian extreme! Speed, Uaziki, heat, splashing water – what else do you need to feel happy?)
Results
If you're going to Anapa, and in general in those parts, I highly recommend a stay in Sukko. It's quiet, good food, clean beach. And to Anapa to go by bus about 30 minutes. But do not expect that you will like everything, Russian south is very far from ideal, probably, as well as all our country. But to be honest these places I remember with a smile and warm feelings, because Sukko pleasantly surprised me!
I associate Sukko with a children's camp.
Five years in a row I went here to have a rest. There are also horse-riding rides awesomeness!
@Nastia Kripchenko: yes, there is a very cool camp by the way, by the standards of Russia. And there are a lot of children on the beach, too.) Do you want to go there?) To feel nostalgic?)
"The Russian south is very far from ideal" – I completely agree! But still, there is something so dear to this imperfection, that I rest there with pleasure!
@Marta Yunusova: I agree with you)) But in the near future there is no desire to go back to our south, it may be purely a principle because of the prices in our non-ideal south))
In Sukko there is still a wonderfully beautiful lake Sukko – the bottom is white clay, from this water is sky-blue, and very warm).
Holidays with my son, August 2018. We did not like it, you can say it was the worst vacation of my life. The village is small, there are a lot of people. The first line is not here, to the sea is a decent walk. The beach is 800 meters. Half of it belongs to the camps. The view is not beautiful, all in the fences. We tried to visit the sea until 10 am, because then we brought the kids for bathing. General beach is crowded, a lot of people, no not so, but a lotooooooo. as in China. It is necessary to look not only where to lie down, but also to try to get into the water, what would not hurt anybody. The fruit prices here are high. You can go for a walk here, if only to climb one of the mountains, on top of it and walk there and back. And now the most important thing – my son got rotovirus here 3 times, I did not have enough of my own medicine, the prices in the pharmacies are raised for intestinal treatment. Another big problem with water here, you come from the beach and there is nothing to wash with, sometimes it's black. The places are beautiful, but there's a lot of trash and a lot of people.
Thank you for your attention to Travel Ask. The answer area http://prntscr.com/jxgg1m is for full answers, and the comments http://prntscr.com/jxggkz are for clarifications, questions, etc. This is done to make it easier to find answers to the question you asked. That's why your post has been moved to answers. Please stick to that logic in the future. Thank you!
Days 5 days ago we returned home.Rested in Sukko. In principle, bad I can not say anything. The only thing that is not very, this is a lot of children, well, so there is a camp. Yes, with diving I was screwed. Is there a young, tall boy, stuttering a little. All told, half I paid, the rest he said tomorrow. At 11-30 call, the tube is not picking up. Then he called back, said he was delayed, etc. I said I was not satisfied with it. Says there is no money now, but the card will translate, in short until now translate. This I wrote to the fact that it is better to ask someone verified.
So I understand that the bad reviews are deleted. Hopefully someone will have time to read. Holidays with his family from 26.08 to 03.09. 2018.
To get to the place prices, the so-called transfer, from 1000r to 1300r, this is for 13 km, if you come to Anapa. This is still the cheapest layout. To Novorossiysk reaches up to 3000rr, for 63 km. Cheaper is a train ticket to come from Moscow! Buses say there are, but for all 10 days I have never seen one. Mostly private gazelles and their prices are like that.
There is also a mountain lake. To it from 250-300r one way. With a nose! Although they say that it is artificially created, but the water in it is cold, there is not a large shoal, there on the knee, that's where it is heated, and further cold.
About the sea – it is often dirty, on one side of it flows dirty, sewage river, on the other side of the children's camp, with its sewage. The beach is small pebble, there is no embankment, the way to the sea is steep. In 2-1.5 meters it is deep.
In the settlement there is a problem with water! What to wash, take a turn! Even in expensive hotels there is no water. With interruptions, ok wash, I mean the toilet! There is no water in the tank, and the toilets are 1 per 30 people. At best a hole in the floor in the street.
Roads – rubble, no asphalt. To get to the sea far, because Sukko itself is located in depth, in the form of a bottle, hence the neck on the shore.
ATMs are few, I found only 1 and then in him a turn. Prices for everything are high, the same fruit in Anapa in the market is 3 times cheaper. The impressions of the settlement are the worst! Well, very dirty. Tourists shit wherever get?
Good afternoon. We remove only those responses that do not comply with the rules of the resource, such as reviews with profanity, reviews that do not fit the topic (reviews of bad experiences in the hotel instead of reviewing the city as a whole), etc. Undoubtedly, your travel experiences, including negative ones, will be helpful to readers and help form an opinion about the resort. Thank you for your review.
Now in Sukko. The first that I did not like no mind in the design of the village – all spontaneously and therefore chaotic.
To have a rest somewhere abroad I like, but here to spend vacation in Anapa it is sacred:))) Recently with spouse we had a rest in Sukko where our rest was simple and easy. Next time we will choose another place, and the village will be saved for a last resort.
As we go with the child, it is important for us that the sea and the beach were clean, in the settlement with it all is normal.
Bathing was always pleasant, of course, having a rest, which occupy the beach, there are always a lot, but not so much as there was no place to lie down.
We settled in the private sector, so that it was possible to prepare a child on their own. Walking to the beach we were, no more than 20 minutes, because on the road a lot of souvenir stalls. Also there are clothes, toys, which children always pay attention, beach accessories and a lot of different tasty things.
With cafe Sukko no problems, they are here at every step, they feed delicious, we visited different institutions and I can not say that somewhere I was left hungry and disappointed, even the child remained satiated.
The minus for us was the lack of children's entertainment. The only thing to entertain children here is to allow them to go into the sea and frolic on water slides, there is nothing else to offer. Certainly, it is possible to go to Anapa where certainly there will be something to amuse, but when want silence, there is no desire to go somewhere else.
In general I can say that you can rest in Sukko, but without excesses, so if you're not fastidious tourist and like simplicity, you must like it here.
Disappointment from a trip to Sukko
I want to reassure all in advance that the rest in Sukko is not so bad, but you need to know the place, and I'm unlucky and immediately explain what it is. I've chosen an unfortunate place to stay, the whole day was building, from the room I could breathe instead of mountain air dust.
I thought that at least the sea will make up for everything, but it didn't happen. The beach Sukko very small, if to count by eye, it is less than a kilometer, and 80 percent occupied by pioneer camps. I bathed exclusively in the nature reserve "Utrish", it was possible to do it in the river with the same name of the settlement, but I saw rats on the bank, therefore at once I had no desire to get into water.
To get to the reserve, you must take a shuttle bus number 109. The water in the lake is incredibly clear, it is a pleasure to swim.
For some reason all hotels say that the beach is 15 minutes away, and I do not understand why lie, because the tourist will come and will be disappointed. To make you understand the whole point, I will say that to the sea leads one road called "Broadway". Only on it you will go 20 minutes, and that it is necessary to move through a crowd of schoolchildren and holiday-makers. Then there will be "eternal" building, and it needs to bypass the fence and walk in the heat for another 20 minutes. So no 15 minutes here and does not smell. All the way there is a lot of trash and only one bench to rest.
Prices are rising, and the quality of rest is not improving, to go to the market, then you have to spend a lot of money:
Water (5 liters) – from 75 rubles.
Potatoes – 60 rubles.
Cucumbers – from 80 rubles.
Cherries – from 300 rubles.
I won't come back here again.
This year my friends and I managed to visit Sukko – small village near Anapa. We live in Kropotkin and a couple of times during the summer we manage to visit the coast. At the beginning of August our choice was Sukko. We spent there three wonderful days and two crazy nights. Now tell a little more about rest in Sukko:
Sea. Here it is clearly cleaner than the city beaches of Anapa. Since the sea is open and the water does not stagnate, as in Anapa Bay. View of Sukko
Beach . A fine pebble allows vacationers to move and enter the water without any discomfort. The only thing that can make you wear slants is heated in the sun pebbles. The cleanliness of the beaches was also noticeable. At no time did we have to go in search of garbage cans. They were all located in sufficient numbers at a comfortable distance from people's rest areas. Beach in Sukko.
Nature. Sukko Valley (emphasis on the last syllable) is located at the beginning of the Caucasus Mountains. They are not high here and are covered with forests. If anyone has been in Abrau-Durso or Gelendzhik, it is easy to imagine the area. Naturally the air here is insanely clean. And if you go to the observation platforms, you can take great pictures, because the view from them is just great.
Lake Sukko and water cypresses. Going deeper into the village, you get to the namesake amusement park. Its main attraction is the lake and the cypresses growing in it. In summer you can swim in the lake. On the shore are set deck chairs, there is a small cafeteria, you can swim to cypresses on the catamaran.
Entertainment. As we traveled with a group of young and energetic people (23-27 years), after a day spent in the sun and the water, we had enough energy to "roll in" the local bars. We found them in two. One on the territory of the lake Sukko, the second near children's park with attractions (Barsukkoff – so it seems to be called). There is not much to say about the prices. I for a long time already did not see cheap night establishments, but also the sky-high prices it is not called. Rather average for the region. We had a meal on holiday far from home food. We went to a pizzeria, tried Thai ice cream, ate "hot corn" and had dinner at a local shashlik cafe. Even though we went without kids, we went to an amusement park. Devil's wheel, trampolines, scare room, 3D cinema – standard set for the younger generation. On the day of departure we rode horses. Horse rides for me were forty minutes of pure pleasure. From sea entertainments: catamarans, jet skis, a banana (for extreme people), water slides. You can also order a small boat. We, unfortunately, did not have time to do it, but planned such trip in our next visit.
From minuses I can allocate: annoying midges (especially on lake) and annoying dealers churchelova on a beach. No they do not come up and grab hands, but screaming does not like anyone. It's so expensive to catch a cab. It's better to ask a local or on the Internet number of service, otherwise the privateers will rip you three skins.
In general, our impressions about rest in Sukko are positive. I think here you can find entertainment for all tastes. The settlement itself is about 12-13 km from Anapa, so diversify your leisure trips to the city, another 4 km away is Bolshoi Utrish. There we also did not have time to get there, but in the list of places to visit in the summer of 2018 ticked.
Reviews about Sukko
Is it worth the trip to Sukko? Honest reviews about Sukko. The most vivid impressions of tourists about rest in Sukko.
Reviews for Sukko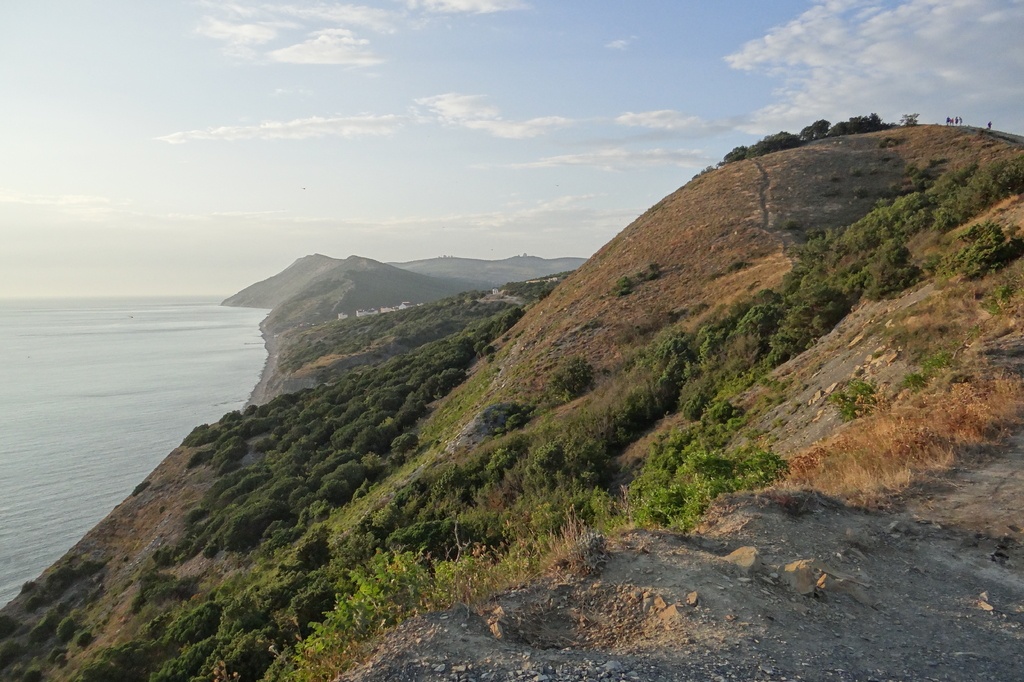 General – determines the overall impression of the region. Beaches – equipment of the beach, etc. Nature – impressions about the nature of the region. Infrastructure – the general development of the region. Entertainment – where to go, what to see, etc. Catering – how well-developed network of cafes, restaurants, etc. Transport – development of transport communication.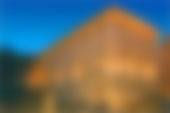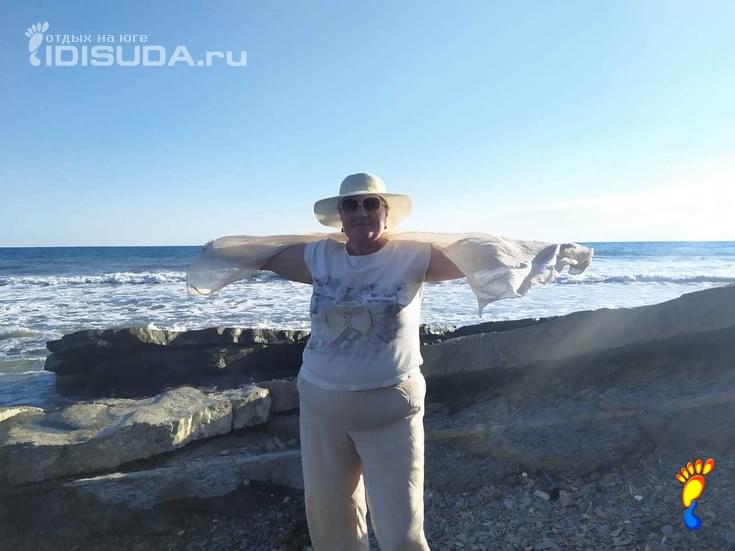 Places beautiful, clean air, to the sea 10 minutes, parking for private transport, clean mountain air. The village is comfortable, cozy for excursions, the beach is clean.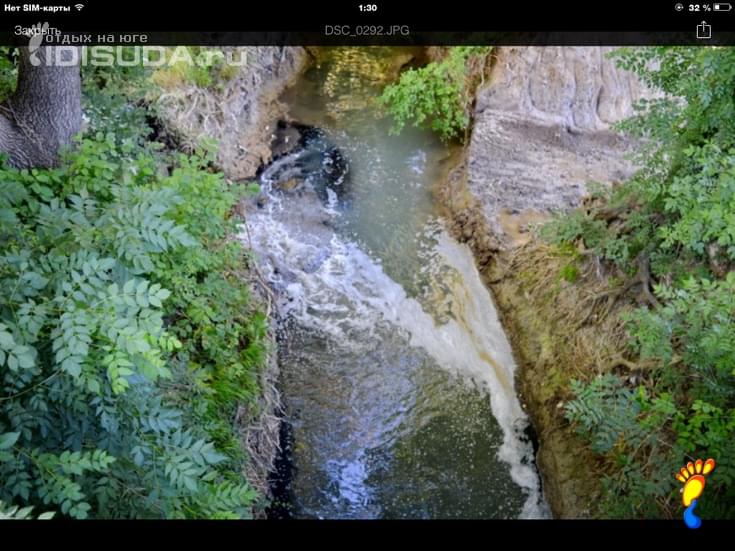 Twenty-five again. A month ago, the water in the river Sukko flowing into the sea directly on the beach was transparent, but today the river soapy with black shores and a terrible bad smell, there are photos. Citizens, please, if someone has friends in high circles of the military organization which owns the Golden Beach sanatorium, inform them about what is going on in Sukko (we write, but it is useless) in winter the treatment plants cope with the load, but in summer their capacity is not enough, and everything is dumped directly into the sea, last year there was a terrible epidemic, almost all tourists complained of diarrhea and vomiting after bathing in the sea, people come to improve their health, and get sickness from the mismanagement of owners of treatment facilities.
Reviews about guest houses in Sukko
We stayed in the Russian estate from 22.07 to 30.07.2017. We have a three-year-old child, so we approached the choice of the guest house very responsibly. Russian Manor attracted by the fact that the description clearly stated, "We accept only families with children!" Also attracted by the free shuttle from Tonnelnaya. We were met by Olga, the manager, at the carriage. From the rest left a double impression. but everything in order (or the text of the description of the guest house). 1. "Leaving your car and worries at the forged gate, you get into the garden with a cozy barbecue gazebo, playground and green meadow for games." – Corresponds to reality. The meadow is just great. Daughter frolicked on it with all her heart. And we occasionally relaxed in a wrought iron gazebo, on a hammock or on swings. 2. "Twice a week there are drawing and sculpting classes with the children. – During our stay with the children no one was engaged, although it may have been because there were few of them. 3. "If on a hot day you want to freshen up, the swimming pool is at your disposal. Thanks to the modern filtration system, the water in it is always clean and clear." – The pool is a separate topic – it's just great! We spent a lot of time in it, the child learned to swim, and we just relaxed in the cool water from the scorching sun (some days the temperature reached +38). 4. "Having had their fun, the kids retreat to the 2-story children's lodge, and the adults can drink tea from an antique samovar." – There is indeed a children's cottage. However, it has very steep steps to the second floor, we were afraid when the kids were coming down from there. But with the samovar, there was no samovar. True stood one in the kitchen, and the second – in the gazebo with a barbecue, but their appearance showed that no one used them for a long time. Though, those who stayed at the manor more than a year said that when the owner Andrey lived there he was the one who offered everyone to drink tea from the samovar. But now the hosts do not live on the estate and this beautiful tradition is lost. 5. "When the sea is not yet warm (in spring) or in a storm, you can swim in the mountain lake." – Apparently we are talking about Sukko Lake (Cypress Lake). It is not so much mountain as man-made, and is known for the fact that it grows marsh cypresses. There is a Park of Impressions created here. There we visited the Knight's Castle Lion's Head, visited the knight's tournament and the museum. The impressions are just delightful!!! Still not far from the lake there is an African Village and Rope City, but we were not there. 6. "The kitchen has a cooktop and coffee machine, microwave and mixer" – the kitchen is really equipped with everything you need. It is spacious and comfortable. 7. "The rooms, each decorated differently, have larch furniture, refrigerator, TV, split system, safe, hair dryer, shower and toilet." – we stayed in a triple room (3 on the 3rd floor). We loved the huge balcony with a small table on which we had breakfast, lunch and dinner. The view from the balcony was amazing. There were mountains all around and we could see the sea on the left. The rooms are comfortable and the plumbing is all in working order. However, we had the impression that no money had been invested in the repairs of the house for a long time. For example, one light bulb was missing on the ceiling and instead of it there was a hole. 8. "Climbing the bright staircase, you get to the terrace – solarium with a view of the sea mountains and vineyards Sukko, equipped with a telescope for better visibility of the surroundings, and at night the moon.
"The solarium is really great. We sunbathed there a few times. But there's no telescope on the roof. It stands assembled on the first floor, near the washing machine. 9. "You can please the kids with a summer movie theater." – there was no such thing. 10. "For wishing to merge with the nature the organization of departure to Utrish reserves" – about it there was no information anywhere. We went to the beach at Bolshoi Utrish – the service is paid (150 p there and 15 p back). 11. "Also at your disposal is a mini laundry and hypoallergenic detergents "Amway". – There were no problems with the washing machine, but there was a mishap with the detergent. After asking the manager where the powder was, she replied that it had to be bought. (The washing machine really had no problems, but the washing powder was a mishap.) 12. "There is a highly qualified doctor on the estate around the clock." – This was another reason why we chose Russian Manor, but there was no doctor in the manor. as there was no possibility to diagnose the body. However, there was a great massage therapist (recommended!). 13. "NEW! Additional service: individual cooking, babysitting (by arrangement)!" – There is also no information about these additional services on the estate itself. And now a few remarks outside the text. We loved our stay at Russian Manor, despite some inconsistencies with what we expected! We liked the manor house, the nature around it and even the fact that the sea was very far away – 2.5 km. You could always walk to the Sea, or take bus 109, or a comfortable car. But the sea itself, or rather a very assiduously advertised by all beach Sukko, we were not pleased. There were a huge number of jellyfish in the water, which in their number was second only to the number of vacationers. The beach is basically divided among Children's health camps and resorts, so the simple vacationers place under the sun remains very little. Naturally, that all sun beds and umbrellas – paid. To the beach from Utrish street (where our driver left us) we have to walk 500 meters along the market and some cafes in the sun. Because of all this to go to the sea we did not want to (therefore we were glad, that there is a pool). Grocery stores are nearby (the first to walk 10 minutes, the second a little longer). Near the second store is a canteen, where you can eat tasty and not very expensive. Almost next to the estate in the private sector, you can buy fresh vegetables, herbs and fruits. Summing up, we would like to note that we liked the rest in the estate, but the village of Sukko. After all, the whole village is essentially one street (first Central, then Soviet), on which the existing, abandoned and under construction guest houses. Therefore, if you are attracted by a quiet holiday away from the sea, the Russian estate is for you. If the beach and the sea water are more important for you, then.
I had a holiday with my daughter in June 2014. I was guided by the reviews of this forum, as well as specifically contacted those who had rested earlier in this guest house to clarify the details. Booked a lot in advance. The place is wonderful. We can tell the only one. Have passed after Sukko and Divnomorskoye and Lazarevka-all not that, such air have not met more.Amazing nature. The massage therapist was excellent for a reasonable price. It was a reasonable price for a reasonably priced massage therapist. I think next year to scout in local children's camps about mud treatment. For children almost everything is thought over, at our arrival the total number of children made the person of 15 all ages. They hung out outside in the fresh air all day long in absolute safety. For those who are not used to walking a lot, an independent road to the sea will be difficult – far, hills, lack of shade. But some of the residents performed this feat))). We were not one of them, so mercilessly exploited the driver Sasha, thank him very much! did not do without overlap, but it's all working moments.Besides, regularly every 20 minutes runs shuttle bus, travel funny money-11 rubles throughout the village, cheaper anywhere else I have not met. The transfer is very handy thing, we moved a couple of times with the bags on their own, I've forbidden for a long time. The pool was not used, as I do not understand for what it is necessary on the sea and I doubt its usefulness. And so having a rest actively splashed and children with pleasure too. I would like to note the silence in the hotel. In spite of a considerable quantity of children in hotel it is quiet, and after 23rd so in general dead silence, only singing of frogs. Either we were lucky with the holidaymakers, or it's always like this. No drunken drinking parties and noisy companies. The hosts are nice people, always ready to help, and do not interfere in the personal life of holidaymakers. All declared on a site functioning. There is even a telescope, as it turned out, but we did not manage, unfortunately, to look at the stars Of the shortcomings)). The high prices in local stores on everything on products, on children's means of personal hygiene. As alternative-Vostochny market in Anapa, the bus just goes to him, final stop. Although in the season, in the heat but in traffic jams that accompany the current season along the coast, not Komilfo.Can still buy food in Kiblerovo, where the market from Friday to Sunday, until 11 am. On foot 5 minutes.In general, on wheels in all respects it is more convenient. Delivery to the sea. It is necessary strongly to agree in advance with the driver, to specify whether you do not cross with other holiday-makers, to call intrusively, if does not take a tube-everything happens. Works from 9 till 19-30. I would like more attention to cleanliness in common areas of use-kitchen and gazebo. In the gazebo elementary not enough garbage.M.б. at least then our rude children will not throw a bone from a cherry directly to themselves and others underfoot, and Olya or Sasha more often carry out garbage. I do not know which one of them is responsible for the garden. We had a feeling of neglect, or rather lack of care. We have other things to compare. In the beginning we had problems with it. In the beginning we had problems with it. I would also like human pans) even had to buy.