Turkey or Tunisia: what to choose?
Where to go on vacation – to Turkey or Tunisia? We compared countries by climate, beaches, sea, attractions, entertainment, hotel and food prices. Read and choose!
Turkey and Tunisia are two southern countries with a warm climate, both focused on beach holidays and both are considered a budget tourist destination. Let's compare where to vacation better and cheaper.
Contents: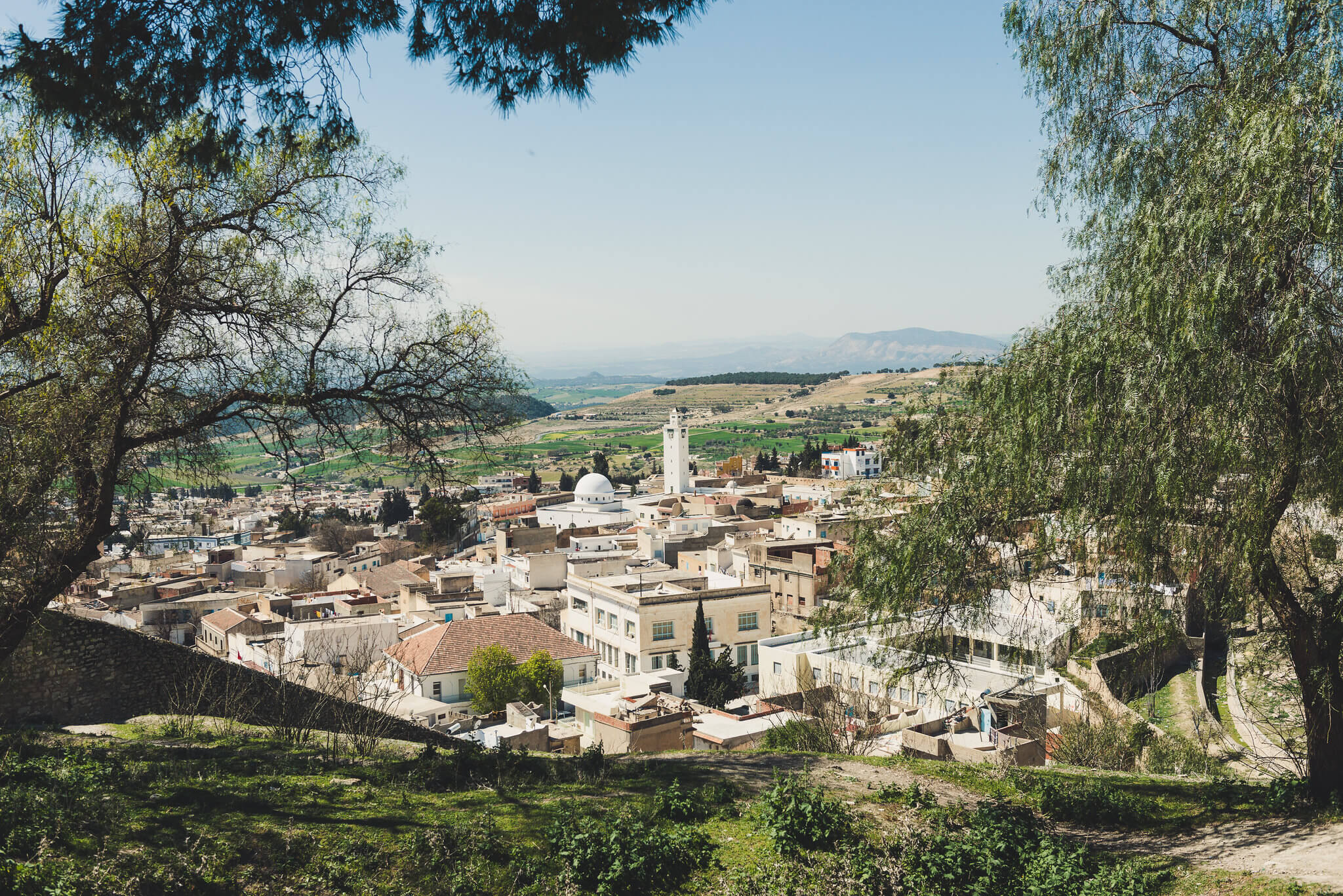 (Photo: Mashhour Halawani / flickr.com / CC BY-SA 2.0 license)
Beaches and the sea.
Tunisia. The country's beaches are all spacious and exceptionally sandy – fine sand of a light, almost white color. The Mediterranean Sea in hot weather warms up to +34 ° C. On the shores of some resorts the sea is shallow and calm, suitable for recreation with children. However, not all beaches of Tunisia can boast ideal cleanliness: there are jellyfish and algae, and because of the suspension of sand sea water is turbid. Beach holidays in Tunisia →
Turkey. It is best to rest on the Mediterranean coast, where all the beaches are pebbly or sandy. There are also the most popular resorts. The water is clean, its temperature reaches +30 ° C in hot weather. The Black Sea coast of Turkey is not very popular with tourists: the beaches are pebbly, and the water on the coast, even in a strong heat rarely gets warmer than +24 ° C. Aegean coast pebble-stony, there are artificial beaches of imported sand. The water is a couple of degrees warmer than in the Black Sea. Beach recreation in Turkey →
Articles about the topic:
(Photo: yusufk53 / pixabay.com)
Infrastructure of resorts
Tunisia. In Tunisia, two-thirds of all hotels are 4* and 5* hotels. All the well-known world chains are represented, there are private half-boards and villas. Most resort hotels have its own beach and are located on 1 line, the exception is the city hotels. Presence of a gym, health center, sauna and Turkish bath is considered a gold standard. In Tunisia, the widespread system is "half board", when the cost of travel includes breakfast and dinner, but not uncommon and "all inclusive".
Turkey. At resorts there are hotels of any category. The hotels have restaurants, sports and children's playgrounds, swimming pools and water slides for children. Most hotels are all inclusive. In Turkey, it's better to vacation with children, as the hotels have excellent animation and playgrounds, children's meals.
Both countries offer recreation in hotels, where the level of service is classified under the 5-star system. In Turkey the mismatch between price and level of service is almost non-existent, often unpretentious tourist is completely satisfied with the quality of a standard "three-star". In Tunisia there is a problem with it – even availability of 5* hotels does not guarantee some shortcomings of service.
Look for hotels with discounts on Roomguru.ru. Here are the main rules of hotel search.
Cuisine
Tunisia. The standard buffet in hotels is widespread. Very popular dishes are Mediterranean cuisine: seafood, grilled meat (lamb, chicken and veal), vegetables, olive oil and spices. The 5* hotels offer a wide choice of dietary meals.
Turkey. Meals in the hotels are similar: a wide variety of European cuisine, from the local cuisine are popular pilaf, dolma, sujuk (Turkish sausage), grilled meat and manti. In family-type hotels, there is a children's menu and you can order boiled vegetables and meat.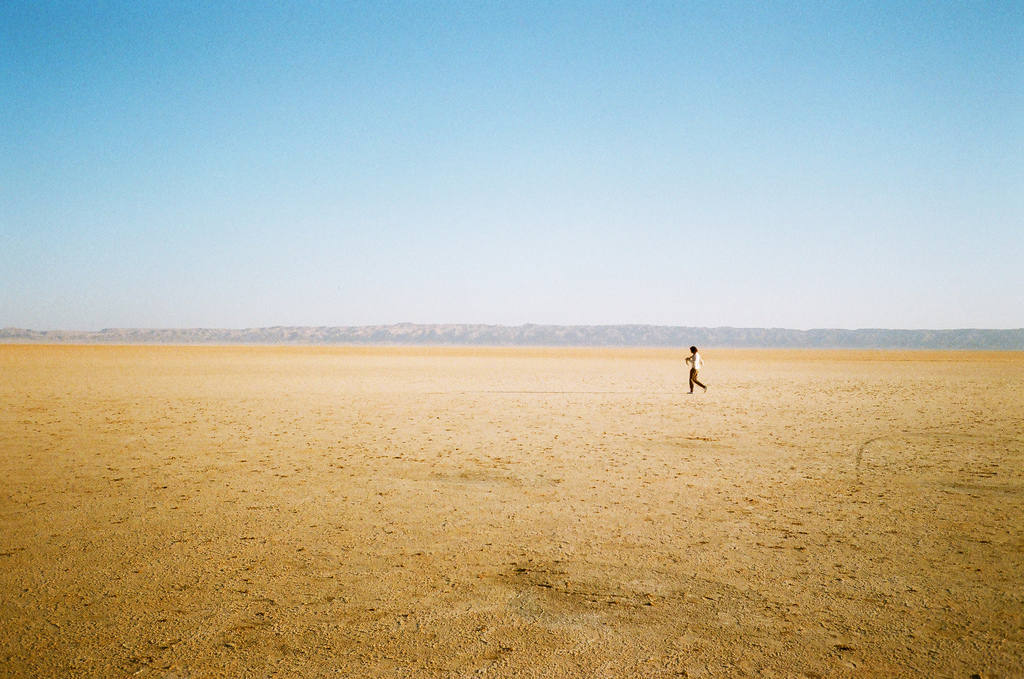 (Photo: nivea-cream / flickr.com / License CC BY-NC-ND 2.0)
Let's compare prices for tours to Tunisia and Turkey for two people with departure from Moscow in 2022.
Turkey . The cheapest tours to Turkish resorts in April and May cost from 25 thousand rubles for 7 nights, from 30 thousand – for 11 nights. Rest in hotels 3-4 stars. For this amount is offered different meals: from "just breakfast" to "all inclusive". Holidays in Turkey in the summer are a little bit more expensive. You can save money by booking early or buying a last minute tour. Now trips to Turkey in June, July and August cost from 30,000 for 7 nights, from 40,000 for 11-14 nights. Usually the highest prices are in July.
Tunis . Tours for 7 nights in April can be bought from 26 thousand rubles, in May it is more expensive – from 38 thousand. Tours for 11-14 nights cost from 42 thousand. The prices increase during summer. Tours in Tunisia from June to September cost from 40 thousand for 7 nights, from 46 thousand – for 11 nights. Rest on an "all inclusive" is 15-20% more expensive.
You can get the cheapest tours in Tunisia and Turkey in Autumn and Winter. For example, a trip to Turkey for 10 nights may cost as little as 7,600 rubles for two people, and in Tunisia – 18,000 rubles. Low season – low prices!
Search for last minute tours on Level.Travel and Travelate – they will find the best deals among the different tour operators. Do you want to save your money? Check out our 7 rules for buying tours online.
A useful selection :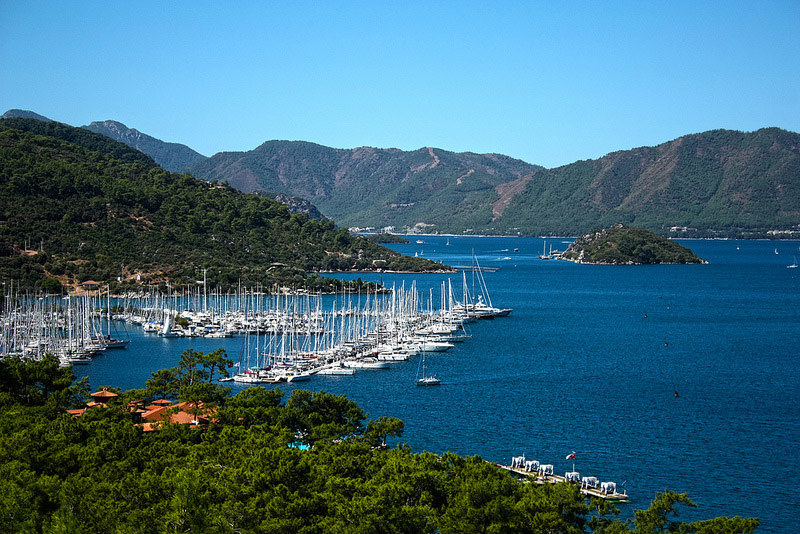 (Photo: Blobber / flickr.com / CC BY-NC-ND 2.0 license)
Lodging prices. Summer vacation at the budget 3* hotel in Turkey costs from 4 to 5 thousand rubles per day for two people (one line, breakfast included), in Tunisia the same option costs from 3 to 4.5 thousand. At the Turkish 5* hotel with meals "all inclusive" cost from 12 to 15 thousand rubles per night for two people, in Tunisia – 1.5 times cheaper.
The prices for food in the two countries differ slightly – it is difficult to say by this criterion where to have a better holiday. In Tunisia and Turkey, a dinner at an inexpensive cafe, kebab or pizzeria costs 350-700 rubles for two. Beer in Turkey costs from 150 to 250 rubles per 0.5 liter, in Tunisia – from 100 rubles. Prices in Turkish cafes on the seafront: fish and seafood from 600 to 1500 rubles per serving, grilled meat 900 rubles. Prices in Tunisian restaurants for similar dishes – from 700 to 1000 rubles on average. Fruit in Turkey is more expensive than in Tunisia: 180-300 rubles per kilo, compared with 80-100 rubles.
Compare the prices for food in Turkey and Tunisia.
Excursions and entertainment. In this respect, Turkey is much cheaper. Jeep rides cost 3000 rubles, boat trips – 900 rubles, quad bikes from 400-1000 rubles, Pamukkale – 3000-4500 rubles per person, rafting – 1800 rubles per person.
To compare prices in Tunisia: boat trip 1500 rubles, tours to Carthage, Tunis and Sidi Bou Said – from 2500 to 4500 rubles, two-day tour in the Sahara Desert – 6000-9000 rubles per person.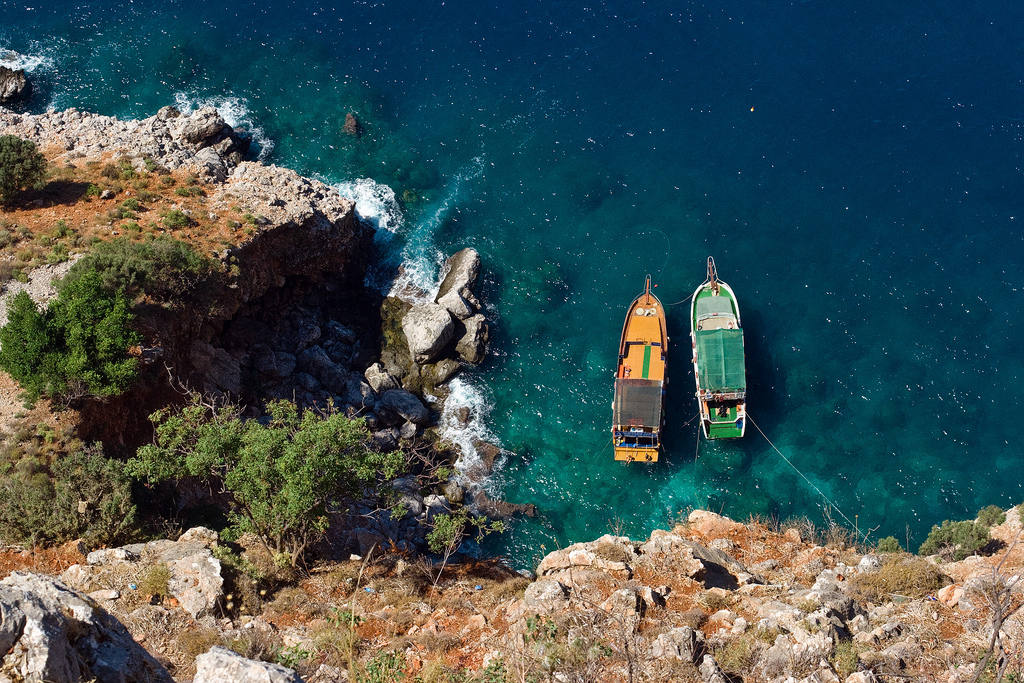 (Photo: floodkoff / flickr.com / License CC BY-NC-ND 2.0)
Sightseeing and Leisure
Tunisia. At resorts you can undergo thalassotherapy courses. Almost every self-respecting hotel offers an appropriate complex of services. Animation is less developed than in Turkey, more emphasis is placed on the beautiful sandy beaches and warm sea. Excursions are no less interesting: the ancient Carthage, white-blue Sidi Bou Said, the Medinas, hot springs and the Sahara Desert. Some tourists believe that shopping in Tunisia is even cheaper than in Turkey.
Turkey. Recreation in the country is organized by the principle: all that the tourist needs, he gets in the hotel. The hotel takes care of food, accommodation, health and leisure tourists. Turkish baths and spa, gyms and sports grounds work, animators entertain adults and children. For lovers of cultural leisure offered various excursions: trips to Istanbul, Pamukkale, underground and ancient cities, canyon and waterfalls. Active people can take a ride on a balloon, sail a yacht or boat, go scuba diving and rafting.
Rest with children in Turkey (resorts: Alanya, Kemer, Belek, Side) and Tunisia.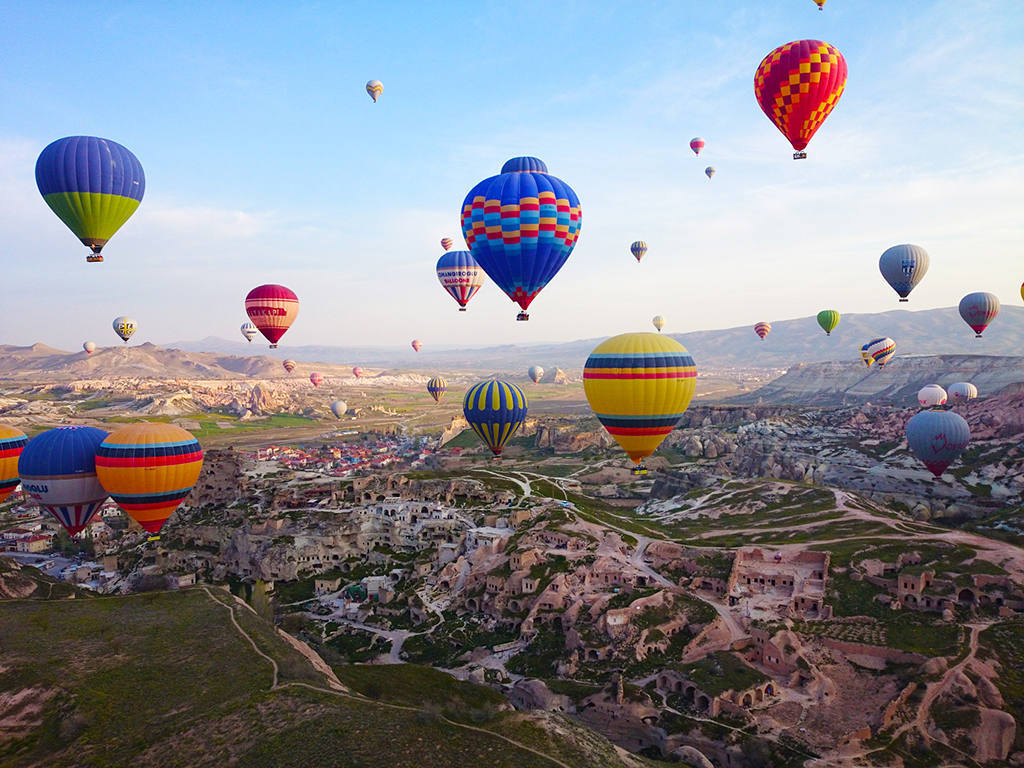 (Photo: Trudi90 / pixabay.com)
Where to have a better holiday – in Turkey or Tunisia?
What to choose – Turkey or Tunisia? Countries are similar, but only at first glance. Rest in Turkey is more suitable for couples with children who are not looking for special variety on vacation. In Turkish hotels there are all conditions for parents to rest from their worries, entrusting children to babysitters and animators. Reviews about Turkey →
In Tunisia, those who appreciate not only the beach recreation, but also likes an active pastime, trips and excursions, as well as a high-quality spa. Reviews of holidays in Tunisia →
Prices for recreation (hotels, food, entertainment) in Turkey and Tunisia differ little. However, tours to Tunisia are a little more expensive because of the longer flight. The price difference is 15-30%.
Tunisia or Turkey: where to go on vacation?
The world is becoming more attractive for travel every year, new destinations are opening, the old ones are becoming even more interesting. Travelers compare countries and choose the best options. Many are deciding – Tunisia or Turkey? Where to go on vacation in 2022?
It is not easy to choose – what is better, Tunisia, an unexplored country in northern Africa with a rich history, Carthage and the magical excursions to the Sahara, or Turkey with a well-established service, familiar animation and a variety of beaches? Understand the difference between Tunisia and Turkey, you can visit both countries, and see the difference with their own eyes.
Tunisia and Turkey – a comparison
Pros of Tunisia and Turkey
The cons of Tunisia and Turkey.
Where to go with children: Tunisia or Turkey?
Tunisia and Turkey – a comparison
Tunisia and Turkey are two of the most popular countries for recreation for Russians. Both countries are well treated by Russians, have wonderful beaches and are "all inclusive". And in Tunisia and Turkey are visa-free regime for Russians, which makes the country even more attractive for a vacation.
If you choose between Tunisia and other countries, you may be interested in these articles:
Where to fly less: Tunisia or Turkey?
Tunisia and Turkey on the map are relatively close to each other, they are connected by the Mediterranean Sea. The first country (Tunisia) is located in northern Africa, and the second (Turkey) – in Asia and partly in Europe. Learn more about where Tunisia is located.
The flight to the resorts of Tunisia and Turkey from Russia will take approximately the same time, but in Tunisia, the flight is slightly longer.
If you are going to travel on your own, not by tour package, it is more convenient to get to Turkey. There are direct scheduled flights from Russia to Turkey, and only charter flights to Tunisia. It does not matter for holidaymakers on tour packages, but for independent travelers it matters.
Where is cheaper holiday – in Tunisia or Turkey?
Choosing where is cheaper, tourists are faced with the fact that Turkey often inflates the price, as vacation has long been reputed to be good, while Tunisia is just beginning to take Russian tourists en masse.
Depending on the stardom of the hotel Tunisia may be more expensive or cheaper than Turkey.
For example, a tour for two people in August for 7 nights in a good 3 * hotel is:
in Turkey from 35 thousand rubles;
In Tunisia, from 46 thousand rubles.
At the same time, a vacation at a 5* hotel costs:
in Turkey from 160 thousand rubles;
In Tunisia, from 108 thousand rubles.
The conclusion is obvious: you should go to Turkey for an inexpensive and comfortable rest. To get a rest in 5* hotels at a price of 4* you should go to Tunisia.
Where is safer: in Tunisia or Turkey?
Both Turkey and Tunisia were previously spotted in hot news summaries, but now the authorities of the countries have stabilized the situation. In 2019, there were bombings in both Tunisia and Turkey. In both countries, this happened in regions where there are no crowds of tourists. Vacationers are not threatened, but security measures have been strengthened. You can read more in this article.
In the resorts of Tunisia, everything is still quiet, no one has cancelled the tour or flights to Tunisia.
Where is the best weather? Where is it warmer?
After the Russian bad weather tourists tend to go to the land where it is warmer, so the choice between Tunisia and Turkey is relevant. Hammamet, Sousse, Tunisian resorts open a little earlier than the resorts of Antalya and Kemer, the season lasts from late April to November. In September in both countries is a wonderful velvet season.
Where are the best beaches: Tunisia or Turkey?
Where to vacation better for lovers of sunny beaches? Tunisia is a country of white sandy beaches. Turkey is a country of pebble beaches, although there are sandy beaches here too.
And in Tunisia and Turkey, the beaches are very wide – 40-50 meters of beach will be just right. The exception is the Tunisian resort of Monastir, where the beaches are narrower – only 20 meters.
In Tunisia, almost all the coast is occupied by hotels. The hotels make sure that the beaches are clean and are constantly cleaned. In Turkey, a similar situation, but the beaches of Tunisia win on cleanliness.
Here the choice is simple: if you like sandy beaches – choose Tunisia. Do you like pebbles – Turkey is waiting for you.
Pros of Tunisia and Turkey
well-established system of "all inclusive";
quality animation;
a hotel base for every taste;
a lot of interesting places;
the absence of the language barrier.
Tunisia also has its advantages:
easy to bear the heat, in August is much more comfortable than in Turkey;
quality seafood;
long sandy beaches;
Interesting tour program – Inexpensive spa treatments with the gifts of the sea.
The cons of Tunisia and Turkey.
Now about the minuses. Hotel base in Tunisia is not new, the hotel must be chosen carefully, even the "five" may not reach the desired level of service. The "all inclusive" system is not widespread, beach services can be paid. The animation loses a bit to the Turkish.
However, Turkey does not always meet expectations. If you decide, for example, where it is warmer in October, then Tunisia is the best solution. In October, the country is still in full swing swimming season, and Turkey is no longer able to please.
Entrance to the sea in Turkey is not always convenient, and the abundance of compatriots in the resorts is not to everyone's liking. Moreover, in recent years, service at Turkish resorts has declined significantly.
Where to go with children: Tunisia or Turkey?
Planning a vacation with children, you need to consider that Turkey will delight children with entertainment for all tastes, children's menus, water parks, well-functioning service for kids. Go to Tunisia with a child will also be a good decision, however, not all areas of the country will do.
It is best to go to Hammamet, a quiet and conservative city with wonderful sandy beaches. Parents with children will enjoy the spicy cuisine, mild coastal climate and safe evening walks. Children will be interested in the zoo "Frigia" and the laser show "El Zahra".
Read more about family holidays in Tunisia in the article "Recreation in Tunisia with Children".