Passenger reviews of UTair Aviation
Good airline. I was lucky to buy inexpensive tickets to Surgut to visit my parents, the flight was comfortable, stewardesses didn't pull me during the flight, I managed to sleep).
It was alright, I don't know why I got such bad reviews. I did not have any adventures, no one investigated my hand luggage, no one obstructed my boarding, all the employees were polite and helpful if needed.
The flight fully met my expectations, all services were provided. I purchased small bags and food in addition to the Minimum fare. I did not have any problems with luggage, in Vnukovo it was measured in a calibrator, weighed, in Sochi only weighed. The food was delicious, I was pleasantly surprised that you can get a decent meal for not much money. The main thing is that we arrived on time, which is what I needed from the plane.
UTair is no different from other companies, offering a flight for very modest money. Everything as everybody else – tickets, clean cabin, well-mannered staff. I was satisfied with my cooperation. I'll be flying again.
I often fly Utah on shifts, and everything was all right, no problems arose. Crew members are polite, though the atmosphere on planes with rotas is very cheerful, there was never any sort of quarrel. I once paid extra for excess baggage, my own fault, before that they never checked it, I thought I would skip it.
Not a bad airline. The flight was okay. No complaints.
A definite plus of this airline is the ticket price. Everything was affordable. Service is at the right level. I didn't count on high class. Quite a normal economy flight. For people who want to save money and time – it's the best. I recommend UTair.
I happened to fly with this airline on July 29. My evaluation was reasonable: there was not enough space on the plane – my legs were almost against the seat in front of me, but I was 195. Through the music in my headphones I heard outrage about the paid food (I did not care about the issue – it was a 2-hour flight). I would like to note the calmness of the staff – they explained everything to passengers without raising the voice. Prices on the flight were reasonable.
I can say that the flight was very comfortable (I am short and quite compact). I did not feel any discomfort in the cabin. Excellent takeoff and soft landing. Safe and budget.
Flew from Moscow to Fergana on 28.07.2022. Rude attitude of the staff on the part of the steward Kanan or whatever his name was. Doesn`t speak Russian normally and finds the right to speak to me on my first name. Disgusting person and the conditions of the flight with the paid food. Clearly a miserable airline that does not even understand 1% of what "service" means. I am not deprived of 250 rubles for a sandwich, which I collected myself for 25 rubles, I will get no less pleasure, but I will get a disgusting experience. I hope the next arrival of this company with its employees and directors will be the Mariana Trench. Get back where you came from – to the bottom!
Was pleased with the service by Uteir airline. It is fast, without extra delays during luggage check and with polite attitudes. Flew to Moscow, everything went according to schedule.
A good airline. Relatively inexpensive and has a lot of departures. I fly from Pulkovo, there are no lines, or I don't get into them. The luggage conditions are the same as at more expensive airlines.
Sent my mother for treatment from Pulkovo, the airline staff provided assistance, and a wheelchair, and helped to load on board, my mother is very grateful. She said everyone was very polite and kind. You guys are great!
Simon, my kitty, and I had a great flight. Thanks to Uteir and their awesome fare rules and thanks to Vnukovo vet! You all are awesome!
A normal airline, with its minuses, of course, for example, food has to be ordered in advance, and carry-on luggage is very strict. But you can fly, pretty inexpensive and almost anywhere in the country. I like everything.
In general, everything is great, and on time, and cheap and comfortable. It's true there's no food, but the ticket price justifies this drawback, if one really wants it, you can order a meal in advance, I didn't take it, but many people did, it looked pretty appetizing.
The flight was okay, I do not understand why there were so many negative reviews, not a single complaint. At the airport the employees were courteous, on board too, and all the pilots were humorous. Before departure I needed advice, I got into messages on Facebook and in a couple of minutes I got everything explained. In general, the service is good, you can fly.
Took the tickets just to transport the dog in the passenger seat, not to put it in the luggage. Was a good flight, they helped me with the cage, but they didn't let me take the dog out of the carrier. The pilots are professional and did a great job taking off and landing.
I liked everything, arrived on time, there was no confusion. I flew on an atr, it was a small turboprop. At first I did not trust it, but it turned out to be even more comfortable than the big ones, it flew lower and you could take really cool pictures.
I like the support service in social networks, they answer quickly and do not need to hang on the phone, plus there is always a confirmation of your actions, not as in the call. and so everything is standard, in the simplest fare a small hand luggage, but the price is super.
UTair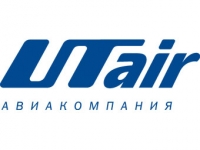 Advantages: None Disadvantages: I flew by Baku-Moscow flight July 29, 2022. Half of the passengers on board were hungry, there was nothing to buy as they did not provide food on the flight. Not a very nice impression of the airline.
Disadvantages: Offered paid food, but with a question when you bring tea, they say: there are many of you and only one of me! And it's for your own money!
Advantages: Only the airport Disadvantages: The company is ruined, the price of Aeroflot, and the level of victory Comment:
Employees smile in your face, and do not do everything as asked
A HUGE MINUS. Flights are canceled, people haven't been able to get their money back since March, offering vouchers in return. Sell and cancel – so for several months, they write off complaints with standard templates. Contact phones do not answer, the answering machine fails to answer the site exchange tickets for vouchers, which can then allegedly be exchanged for other tickets, which is unknown, it may also be canceled. Victim people turn to the court, otherwise this company will not be able to overcome anything. The travel agency OOO "Ves Mir" in Bryansk knows there is a situation with the airline, but is still selling tickets to people with a percentage of the profit: [link] be careful!
We took a samara-tumen ticket and flew to yekaterinburg. Everyone was unloaded, the kids were crying, and everyone wanted to sleep at night. On the other plane we had to change to Tyumen. There is not a single word in the ticket about this, changing planes through Yekaterinburg. The company is an irresponsible liar!
I did not notice.
In everything
A hundred times we think before we give money to the company. We bought tickets for the 16-21.06. flight canceled and transplanted to the 17.06. Minus 24 hours of rest, paid the hotel. We are trying to change the date. Replacement only through the return. We returned, get the voucher and so on. Payment with the voucher temporarily impossible. The office said they are not good at itishniki. We are at home. All the bookings are gone. I wish UTair prosperity.
Definitely, this company has no future with such a policy and such an attitude to people. You experience the humiliation of getting on an airplane when these "gestapo people" look at your carry-on baggage, which they put in a frame designed to measure some office folder. If your carry-on baggage, God forbid, exceeds the size of at least a couple of centimeters – watch out! By the way the size limitation of hand luggage by Uteyir is absurd, because the luggage shelf space in the aircraft is almost the same as in Aeroflot. The battle for centimeters and grams in a "civilized nation" in the 21st century is truly humiliating and ridiculous. Second point. Sit only in your seat! Even after you finish boarding, if you move into an empty seat, and even in a seat labeled "superior comfort" (where you can stretch your legs without putting your knees in the backrest in front), you will be kicked out. In front of us there were six vacant "superior" category seats. Purely humanly necessary (not can, but MUST) offer people to take these seats if desired. Especially since there is no other "enhanced" special service these seats offer other than to stretch their legs. Third point. You have to pay extra for everything. For the choice of place, for the food, for the extra grams and millimeters. And here's the complaint. Okay, if tickets for all these small airlines cost 2-5 thousand, then there would be no questions, fly in cramped conditions, without food and drink, without luggage and naked. But the ticket price is almost the same as at Aeroflot. And with a choice of "super-services" often comes out even more expensive. Baffling! Of course, the policy of many companies (by the way, not just airline) – do not like it, get out! Friends, that's what it comes down to, that people leave. And you close down and do the transportation of firewood (for example). Aeroflot is now rehabilitating itself after once such behavior, trying to work not with the masses but with a specific person, not focusing on trivialities. In this regard, today it is preferable to fly Aeroflot and other major airlines (although, of course, and they do not have everything smoothly). If you have chosen your profession to serve people, treat them the way you would like them to treat you.
Only the crew is normal, the stewardesses are attentive… The luggage is disgusting inside the bag, everything is crumpled, the legs are torn off, it feels like the luggage was just kicked.
I flew UT-575 from Vnukovo to Krasnodar on 11.12.2015 (departing at 11:10). When the plane gained altitude, I felt sick to the point of losing consciousness. I cannot find words to match my gratitude to the stewards of that flight, who provided me with medical assistance, didn't leave me for a second, encouraged me, didn't let me go, if I may say so, into the black tunnel where I kept getting pulled in and out of. Unfortunately I can't remember the names of all those wonderful guys, I remember only Azat and Anna (from the badges that stood in front of my eyes when I once again ducked out of the maelstrom), but thank you all with all my heart! You are all so young, beautiful, such wonderful professionals, you have such beautiful faces and participatory eyes! I wish you every success always and in everything, great and wonderful love, great happiness, health and clear skies overhead! Pavlenko Larisa
I did not fly much, but the first time I heard the phrase "you have unpaid luggage" was with Utair. The tickets were not cheap, I bought them via tickets.ru, and this statement was an unpleasant surprise. They demanded 2000 rubles for each piece of luggage. I'm not disputing the fact that this was indeed written somewhere and provided for in the multiple-page UTair rules of carriage. I just couldn't have imagined that such an absolutely obvious thing as luggage could not be included in the ticket price. I think it's just air commerce, very close to taking money from the customers, forcibly. There's nowhere else to go, you can't leave your luggage at the airport.
I flew with this company quite recently. Ordered food there in advance. Turns out they have really good food. I did not even expect it. Pleasantly surprised) And it turned out to be not so expensive.
After reading the reviews, I realized that the airline Utair has always worked terribly disgusting.No one is happy with this airline. then disappearing luggage, then delays flights for a long time.and much more can be listed negative.for the first and last time I buy tickets for the airline Utair and do not recommend others.From the first time I have a negative opinion.Will the air carrier to pay damages?
Good day! I bought tickets on the flight №126 Ufa – Tyumen 01.02.19 20.00-22.00 and № 315 01.02.19-02.02.19 23.00-02.30 Tyumen – Nizhnevartovsk, I bought a month and a half in advance. A week before the departure I called the hotline to clarify the size of hand luggage, at the same time I was informed about the transfer of the flight #126 Ufa-Tyumen on 31.01.19, for one whole day! No one warned me about postponing the flight. I asked for the dimensions of my hand luggage, the operator said that it remained the same, 10 kg, but today I received an SMS about 5 kg per day. I was getting ready for the trip and everything was already packed in a 10 kg bag. The hotline and feedback can not offer anything useful. When will they start thinking about people?
We flew with a young man to Egypt in July 2011 for the FIRST and LAST time through this company. The seats were not adjustable, the plane was VERY cold, asking for a blanket, the steward said that first give out children, then adults. okay. after waiting 20 minutes, I again asked for a blanket, to which I was told that there was not enough blankets, even for children. Disposable socks were not, at least to put them on and keep feet warm, after 1.5 hours I just pounded (and not just me, neighbors were sitting next to freeze and resent it). I asked for hot tea with lemon, I was given a mug without lemon, and then the steward just took it separately and poured me a lemon so that half a mug of KIPJATK poured out on my leg! Didn't even apologize or hand me a napkin! I was shocked! The return flight was also with surprises, the flight attendant could not bring water to drink the pill, explaining that they are getting ready to bring drinks and in 5 minutes I will be served water, in half an hour a cart arrived with the drinks. Why do you need a button to call the stewardess. If a person needs to take pills by the hour, for example, or just bad will need odes, she also will answer!? In general, it was the MOST disgusting flight, flew many companies, but THIS is something.
Used this airline for the first time in December 2014, although we fly often. And very much regretted it. Of course, I understand that we flew economy class, but not to that extent. The plane is completely unprepared for a flight longer than 7 hours. There was no water on the aircraft, so my hands were washed in the toilet from a bottle, I was told to forget about the tea. The plane is dirty. Plaids are enough for a quarter of the passengers. Of amenities – chairs, though not all unfolded. Thanks that we didn't stand. The food is nothing, though we can turn a blind eye to it, because we don't eat in the cabin. We don't have any complaints to the crew. The pilots are professionals. The cabin attendants are attentive.
On December 24, 2019, my whole family was subjected to severe humiliation and disgusting treatment by UTAIR and airport employees during boarding, as a result of which the boarding was closed in front of our noses and we were not allowed on the plane. The thing is that the boarding was announced only 15 minutes before departure, by the time we got to the right exit with a small child, it turned out that it was already over. I suddenly felt very sick to my stomach, and urgently had to go to the toilet, I just did not have another option at that moment (note that we were absolutely sober and had not consumed any alcohol). I personally asked the staff at the gate and they let me do it. My wife and baby came up a minute later to the gate and she was asked for boarding passes. When she asked to wait for me for a second because I was in the bathroom (and she was afraid to leave without me) and she immediately sent her son after me, the staff reacted sharply to her request, ultimatumatically told me they could no longer wait, and closed the boarding. And no amount of persuading, no threats, no tears of children had any effect on these completely callous and ugly employees. The airline employee made my pregnant wife hysterical, she still can not get away from such humiliation, and she categorically can not worry, a week before the incident, she was in the hospital with a threat of miscarriage. I was only in the bathroom for a couple of minutes. The main paradox is that our paid luggage was already on board, and without its return our plane cannot leave. And instead of boarding people, Utair and airport staff spent over 20 minutes removing it from the flight. This is just a pig's attitude and a feeling of absolute impunity (unfortunately, this is the general rule in our own country). I really hope we will never have to use the services of this airline again.
I flew with this company on the Surgut-Moscow route. I have nothing bad to say. Seriously: I read the rules when buying a ticket, which were in Russian in white spelled out and payable meals, and luggage allowance, I initially agreed to them, as did everyone else who buys a ticket. The checkbox "I agree to the rules of carriage" does not need to be checked automatically – that's all. The flight itself was strictly on schedule, occasionally shaking – but the state of the atmosphere does not depend on the company.
The most disgusting company I've had to fly in 10 years! Flight 5291 Boeing 737-200 to Sharm El Sheikh from Domodedovo on 17.05.2013! Departure was at 16.05 "boat" old, the seats are uncomfortable, on takeoff it was very cold in the plane, even though we were in jeans and sweatshirts froze. Lord take warm clothes with you, it was pity to look at the people, especially children who were sitting in shirts and shorts! Plaid, of course, for everyone is not enough, and give them only when the plane reaches the right height, but by this time you can put your teeth on the shelf from the cold. After an hour of flight turned out to be a technical failure and we were forced to return to Domodedovo! Thank God we landed ok! Then we spent 30-40 minutes on the plane, because border guards did not let us out and everyone was asking the flight attendants why we returned. Then near the ramp they cancelled our stamps and took us back to the terminal! The UTair counter gave us food and water coupons. The hot meal consisted of a bun, like a hot dog! To our questions about when we will fly anything distinctly could not say. Wait for them to tell you or look at the monitors! Every two hours we went to the monitors, because no one at the airport said anything, refused to take us to a hotel, even though there were so many people with children! We finally got our 2 a.m. flight and we were given our vouchers again, but there was nothing to eat at that place. So I had to go to the airport to check in, but then I had to go back to the airport. Coming there is already a line, no one from the airline! And so we were still standing from 2 am to 3 am. At 3:30 am the plane took off! At 3:30 the plane took off. The plane was different, a little newer than the one before! By the way it was supposed to take people to Turkey at 5:05 a.m. on May 18 but as a result they flew out at 7 p.m. when my friend was leaving with it.
We bought a ticket between Moscow and Yerevan at Vnukovo airport. My daughter and I were flying together and we arrived at the check-in counter 2 hours beforehand, as we should have done. We went straight to the check-in counter, there was a long queue of about 100 people, and we went to another window, where it indicated our flight, marked Passengers with children. There were 10 people standing there, no more. And then 30, 40, 50 minutes had passed. I was starting to get nervous when the line was not reduced. It took almost as long as our turn finally came, all the other windows were no longer a single person – all of them quickly registered. Our turn came and it became clear why it took so long to register people – worked the intern, namely Alexandra. Our passports she had not yet taken, as she was approached by another intern and began to distract his IMPORTANT things, Eugene. Alexandra went away and came back in 5-7 minutes, then sat for about 7 minutes looking at the computer screen, our passports were still lying on the rack untouched and we were waiting with a one year old baby in our arms. Finally, she came and took our passport…and then again…went away and began to ask all colleagues what to do, and suddenly announced that we had no room. I am shocked, I said, how is it possible, if we had bought tickets in advance. Then she excused herself again, and found seats at the emergency room, and that with a CHILD! When it came to weighing the luggage, again she looked at the computer screen for a long time, then again came to her trainee Evgeny and began to distract her by talking, my patience was about to end, but I kept myself in control, wishing I would finish the registration as soon as possible. Finally, when ALEXANDRA after 15 minutes. free for WE said that we need to pay the excess, gave me a receipt and my husband went to pay. It would have been okay, but he was sent back because the receipt was not filled out correctly, or something was missing there. And again the time goes by, ALEXANDRA again long asked my colleagues, corrected and handed over to re-pay, and 5 minutes later announces that the REGISTRATION IS ENDED. Can you imagine my condition? And the condition of the people in line behind me? It's just unthinkable! My child and I, after standing in line for exactly an hour and a half, and because of the inexperience and slow work of Alexandra, the intern, we were suddenly late for check-in. Then we called the representative of that awful company U-TAIR (damn her!), and the treasurer Julia, not more experienced in her business, explained very simply – the REGISTRATION IS ENDED! What was going on with everyone, just like us, it is impossible to describe here. The very fact that the company U-TAIR has absolutely no control over the work of their representatives and their staff: during the registration wanted – left the working month for 10 minutes, wanted – had coffee, wanted – chatted with another trainee, leaving the passengers. I'm shocked, how it is acceptable. Where are the bosses, why is there such a mess at the airports! Why do employees NOT KNOW HOW TO WORK, DO NOT KNOW WHICH BUTTONS TO PUSH ON THE COMPUTER? I personally am the director of a large network travel agency, and from now on the company U-TAIR IS on the black list, NO ONE WILL FLY THROUGH YOUR AIRLINES. In addition, I will disseminate negative information, on proven examples, in all social networks, so that no one would forget the company U-TAIR! P.S. do not worry, we flew the same day through another airport and another organized airline.
We were only going to fly Novosibirsk – Phuket charter on March 9. The flight from Krabi to Phuket takes 4-5 hours. 7 to fly plus 4 to drive. NEGATIVE