How to get a visa to Estonia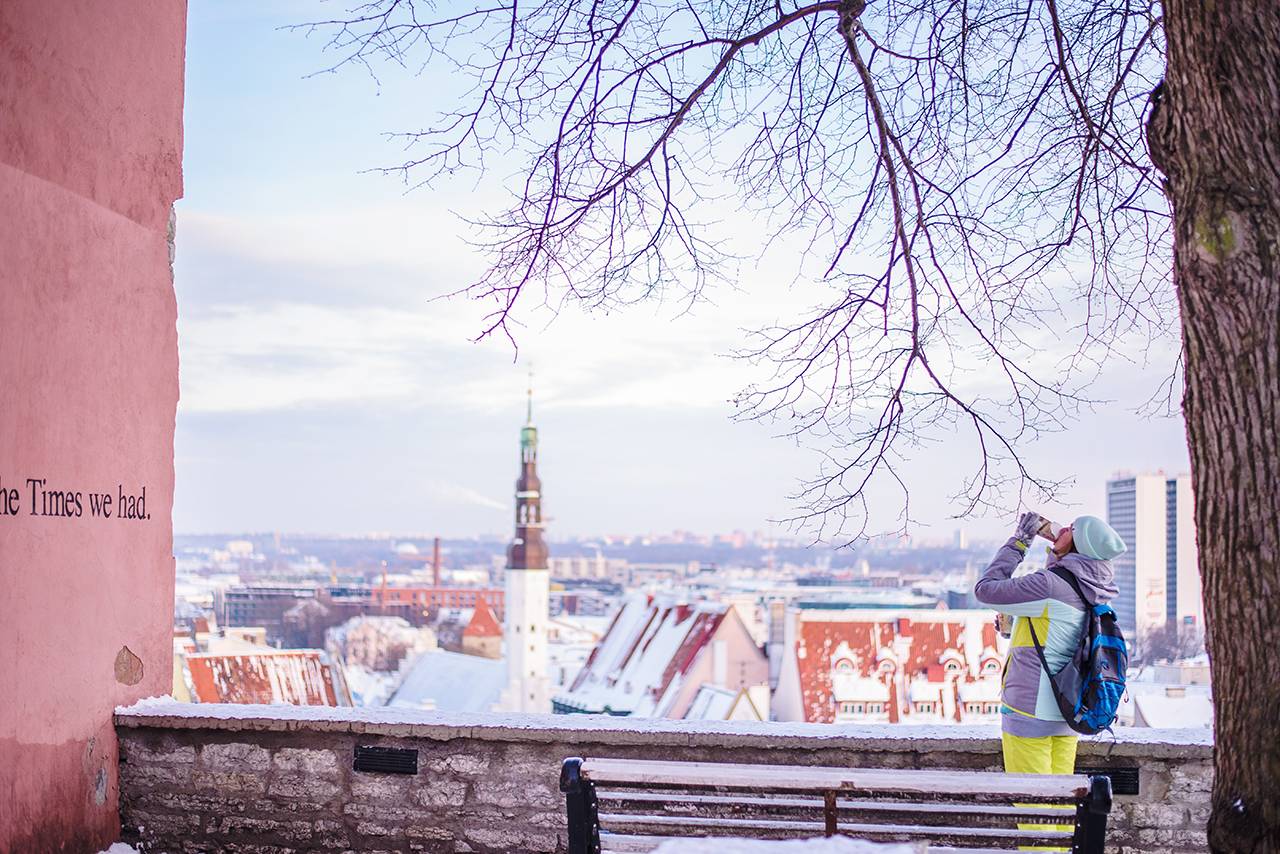 For all who want to visit Tallinn and other Estonian cities – step by step instructions on how to get a visa to Estonia in 2022. What documents to prepare, prices, peculiarities of registration and reasons for refusals.
To travel to Estonia as a tourist, Russians need a short-term Schengen visa C. It can be obtained through the consular departments of the Embassy and visa centers, which are open in many major cities in Russia.
Look for interesting excursions on Tripster. Individual and group, without crowds of tourists and in Russian.
Step 1: Book Tickets
You will need paid round-trip tickets for your visa. Unpaid reservations will not be accepted. It is not advisable to photoshop them! In case of fraud, the offender will definitely be entered into the SIS database and will be banned from visiting Schengen countries.
Step 2: Book lodging
Tourists are advised to pay for accommodation for all days of the trip, rather than booking with a free cancellation. Be sure to include the names and surnames of all guests in Latin letters on the paperwork.
Look for discounted hotels on Rumguru and private accommodations on Bookings. Here are the top rules for finding accommodations.
Step 3: Make copies of passports
Make copies of the photo spread and personal information from your passport. Copy pages from old passports with closed Schengen visas. Make copies of all completed pages of your internal passport. Copy two spread sheets on both sides of each page.
Step 4: Buy insurance
Take out an insurance policy with coverage of €30,000 or more. The insurance must be valid for the entire Schengen area and cover the duration of the future trip. If you did not have time to do this in advance, buy insurance from a visa center employee.
Look for insurance on Cherehapa and CompariRu services. They will compare all offers and help you choose the right one for the price and conditions.
Offers with the sum insured of 30 thousand euros on Compareru
Step 5: Get a certificate of employment
To show your close ties to your home country, get a certificate with a stamp and signatures of the people in charge stating your position, date of employment, leave information and average monthly salary for the last 6-12 months.
If you are an individual entrepreneur, prepare a copy of TIN, certificate of incorporation of individual entrepreneur, three months' account statement of individual entrepreneur, 2NDFL/3NDFL certificate or an extract from the tax inspection register. School pupils and students need a certificate from their place of study, and people of retirement age need a copy of their pension booklet.
Step 6: Get a bank statement
It is important to show you have money at the rate of 58 euros for each day of your planned trip. Get a "wet" stamped bank certificate of account turnover for the last 3 months. You can attach a photocopy of the front side of your bank card and a receipt from an ATM with a balance, as well as a certificate of currency purchases.
If you are a housewife or pensioner, prepare a sponsorship letter from a relative who is willing to give money for the trip. You'll need family documents, a reference from the sponsor's place of work, and a bank statement about the sponsor's account turnover. The same financial guarantees will work for freelancers.
Alexander: "Collecting documents is a little troublesome, but not really. The website for foreign nationals helped me perfectly with the list of all certificates and documents, I ended up gathering everything quickly."
Step 7: Take a picture.
Put two 45mm by 35mm color photos in your application packet. Have your photo taken against a white or light-colored plain background. Detailed photo requirements are on the visa center website. Photos can be taken in advance or in the photo booth of the visa application center.
Popular sightseeing tours in Tallinn: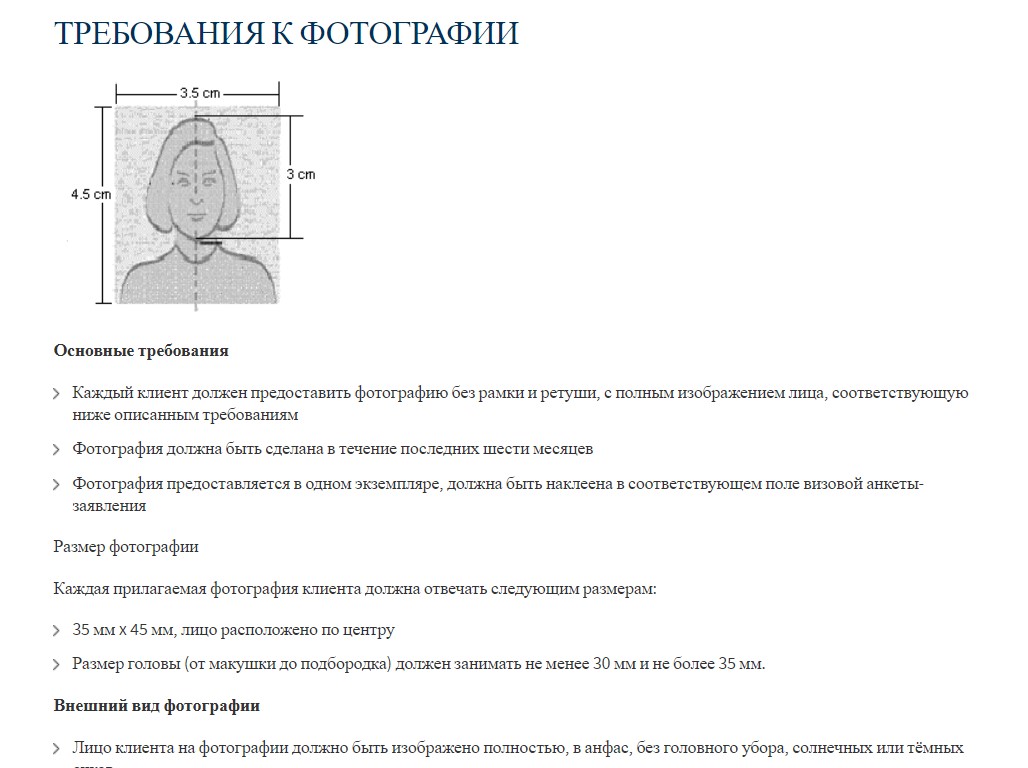 Part of the photo requirements
Step 8: Fill in the form
Fill out the questionnaire online for submission to the consular offices. Write in capital Latin letters. The information on the application form must match your documents exactly. There are detailed instructions on how to fill in the visa application form on the visa application center website.
In the point #6 on the country of birth in the USSR the applicants write the name of the country where they are born now – Ukraine, Tajikistan, Armenia, Georgia, etc. In item 19 about the position, non-working people write no occupation, and pensioners write pensioner or retired.
Consulates process the application form only electronically. To apply through visa centers, download the completed application form, print it out, and sign it. You can fill in the form by hand with a blue pen when you apply.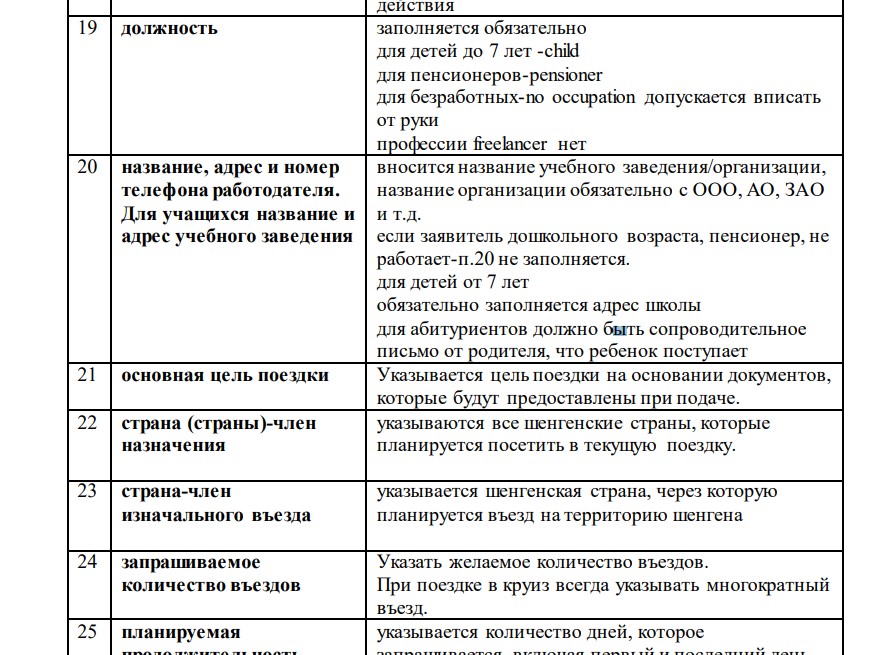 Fragment of the instructions to fill in the visa form
Step 9: Make an appointment
Applications for a visa to Estonia are accepted no earlier than three months and no later than 15 days before the start of the trip. The consular section of the embassy makes an appointment online, and the consulate in St. Petersburg and Moscow offices make an appointment by phone. In other visa centers you can come without an appointment.
The Estonian Embassy conducts reception in Moscow, house number 5, in Maly Kislovsky lane. In addition, applications are accepted on Mytnaya Street, 6, and on the 1st floor of the business center "Sirius Park", which is located on Kashirskoye Shosse, 3-2-9. In St. Petersburg – at the Consulate General on Bolshaya Monetnaya Street, 14.
Make an appointment online
Step 10: Submit documents and biometrics
Come to the reception and submit your fingerprints. Sign the consent to the processing of personal data while handing over your documents.
The price for an ordinary visa for Russians is 35 euros. You have to pay 70 euros for express visa in 2-3 days. The visa center charges a service fee of 11-18.5 euros. The photocopying costs 20-30 rubles per sheet, the photography for a visa – 300 rubles, filling out the questionnaire – 300 rubles.
The visa centers accept cash payments and bank cards at the rate in rubles. The consulates accept only bank cards. The "Mir" and pension cards are not suitable. You may get the receipt, the cash voucher, and the agency agreement.
If you find it difficult to come to the application, order mobile biometrics. A specialist will come to you and take your fingerprints, collect your application form, documentation package and passport. This service for one application costs 150 euros, for two – 270 euros, and for three – 383 euros.
Sergey: "There was a long queue. There were not a lot of people. It took about 30 minutes to submit the documents together with fingerprints. I was given a 6-months pass".
Who is exempt from paying the visa fee
Step 11: Get your visa
The passport is processed in four working days in Moscow offices and seven working days in the regions. Sometimes the wait is up to 2 weeks.
You can easily check the status of your documents online using the number of the receipt, by phone +7 (499) 705 99 51, +7 (499) 703 35 27 or e-mail Address is protected from spambots. You need Javascript enabled in your browser to view the address. For 150 rubles you can order sms-informing about the readiness of the passport.
Get your passport in the same place where you submit the documents. In the Moscow visa center in the "Sirius Park" the passports are ready from Monday to Friday from 11:00 to 16:00, and on Mytnaya Street from 11:00 to 13:00. If it is difficult to come, order delivery by courier.
Tracking application status
Visa denials Estonia
Baltic countries are not very loyal in issuing visas to residents of Russia, but St. Petersburg residents and residents of the Leningrad Region issue visas willingly.
Ulla Efremova: "I consider Estonian visa one of the most convenient for the North-West region, as well as for Tver, Novgorod, Pskov and even Moscow regions.
Visas are not often refused – no more than 1,5% of the applications submitted.
Reasons for refusal of visa to Estonia:
Incorrect information was submitted
mistakes in the application form
not enough funds for the trip
no insurance
hotel reservation not confirmed
refusal of a Schengen visa by another country
there were visa violations in the past.
In case of refusal the applicant can submit an application and appeal against the decision, paying a state fee of 20 euros. The issue is resolved within 30 days.
How to apply for a Schengen visa to Estonia in 2022: documents, rules of entry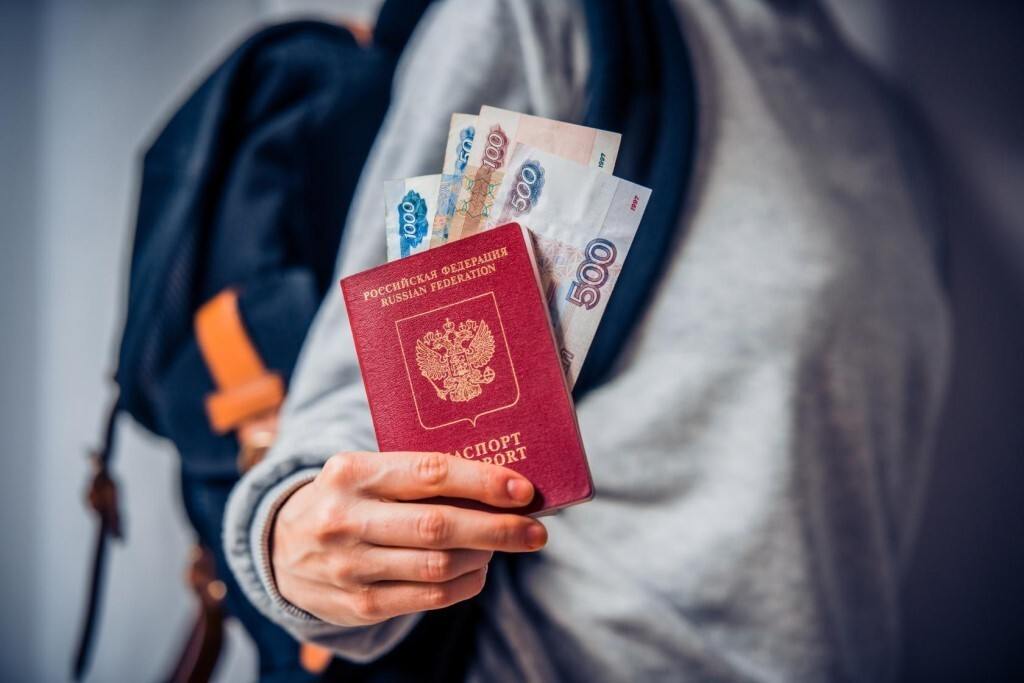 Estonia closes borders for Russians from August 18, 2022
Estonia has decided to restrict Russian citizens, who have Estonian visa, from entering the country. Officially the restriction will be in force from August 18.
Entering the country with an Estonian Schengen visa will be possible only for certain categories of citizens. The exceptions are:
Diplomats and their family members;
Close relatives of Estonian citizens;
Russian citizens engaged in international transportation;
Citizens entering the country for humanitarian purposes;
Holders of Estonian residence permits.
However, experts believe that it will still be possible to enter Estonia with a visa from another Schengen country. The rule will only apply to Estonian visas. For example, with the Finnish Schengen visa all tourists will be able to enter.
Can Schengen visa be applied for in Estonia now
To visit Estonia all citizens must obtain a visa. Recently the country is a member of the EU, therefore Estonian visa is included in the category of Schengen visas.
It is possible to obtain a visa to Estonia either independently through the Estonian Embassy in Russia or with the help of intermediaries (visa centers).
A properly arranged Schengen visa will allow you to enter Estonia and other European Union countries without problems.
Is Estonia now open
Estonia allows foreign nationals to enter for any purpose. There are no direct flights from Russia to Estonia, you can only change planes in the countries where there are direct flights (such as Turkey).
Since July 15 Russia removes restrictions on travel across the land border. This means that ordinary tourists will again be able to go to Estonia without any special reason. Previously, despite the fact that Estonia was open to Russians, you could go by car only for special reasons (treatment, work, study, residence permit and others).
Is transit through Estonia allowed?
Yes, passengers may use the country as a stopover. Transit passengers are not subject to travel restrictions.
Passengers arriving from non-European Union countries can stay in the transit zone according to all relevant rules.
Documents for visa to Estonia
Irrespective of the purpose of travel and period of stay in the country there is a standard package of documents for registration of Estonian Schengen visa.
Application form for visa to Estonia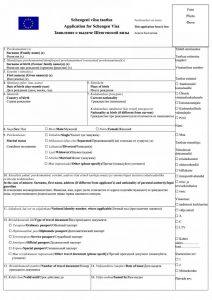 You can fill out the applicant form online and then print and sign it and affix your photo. It is obligatory to fill in the form in Roman letters.
In the application form, the visa applicant indicates personal data (full name, place of birth, gender, passport data, address, etc.).
The procedure of filling out the form can not be interrupted, so you need to prepare all the documents in advance. It is also important not to make mistakes, as you cannot make corrections in the printed questionnaire.
It is important to note that you cannot fill out a new questionnaire, as it is assigned a new registration number. If the form is already in the embassy, it can lead to trouble.
Incorrectly filled questionnaire may be the reason for refusal of a visa. After rejection, a ban will be imposed on the application for 3 months.
Visa photo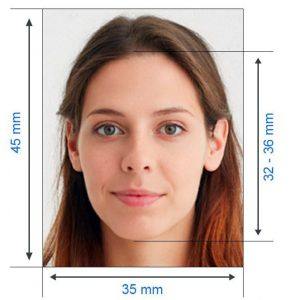 Photo for a visa must meet the same requirements as for a passport.
Size 3.5×4.5mm, without frames, headwear, bright makeup and other elements that hide the face.
Photo can be printed on matte or glossy paper, but must be in color.
Passport .
Period of validity of the document must be with a margin of three months after your return from your trip to Russia. Passports of both old and new type are accepted for Schengen visa.
Please note that your document must have at least 2 blank countries for the visa.
Health Insurance
Travel insurance will be required not only for the visa, but also for the actual border crossing. The requirements for the visa: the insurance period must be for the entire duration of the trip, the insurance amount must be no less than 30 thousand dollars.
The insurance policy, which fully meets the requirements for a Schengen visa you can get online in our insurance and visa center Polis812.
You can buy Estonian visa insurance with 15% discount with the promo code.
Additional Documents
Depending on the purpose of the trip and in each individual case you may need other documents.
The purpose of the trip may be confirmed by:
Hotel reservation;
List of travel documents;
Invitation from relatives;
A letter from an educational institution;
Referral for medical examination.
It is also necessary to provide proof of flight reservations. May be required: sponsorship letter, international driving license, for children under 18 years old permission from parents to travel.
Where to apply for a visa to Estonia
As noted above, you can do the visa registration yourself, or leave it to professionals.
We recommend that you apply for a visa to Estonia through an intermediary, because if you fill out the application form incorrectly or do not provide a complete list of documents, you may be denied a visa and then have to wait 3 months to reapply.
Rules for entry to Estonia due to coronavirus
Estonia has lifted all covid restrictions. It is no longer necessary to have a PCR test or vaccination certificate in order to travel.
Passport .
To enter Estonia, you need a passport that is valid for at least 90 days (3 months) from the end of the trip.
The above described how best to obtain a visa to Estonia, and what documents you will need for this. An alternative to a visa may be a residence permit.
Health Insurance
When travelling to Estonia, it is advisable to take out insurance with a European assistance company so that you can count on real help. For this purpose, Euroins (previously-ERV) and Polis Oxygen are good choices.


We recommend that you take out travel cancellation insurance when you apply for a visa. If the trip is cancelled due to failure to obtain a visa, the insurer will cover all expenses for the trip (visa fee, airfare, accommodation, etc.).
Travel insurance in case of failure to travel abroad and contingencies
Add a comment Cancel reply
76 comments
My parents are buried in Estonia. On the basis of what documents can I visit my parents' graves? I have a Schengen visa.
And another question. Is my brother a close relative according to the Estonian rules? Is it possible to get a visa for him on the invitation of my sister with a residence permit in Estonia?
Hello, we cannot tell you the list of relatives, please check on the web-site of the embassy.
Hello! Our visa is about to expire. I do not quite understand, my daughter has a residence permit, my grandson (he is 1 year and 2 months old) has Estonian citizenship. Based on current news, we (parents) can apply for a visa on an invitation from the daughter?
Good day! Close relatives of Estonian citizens can apply for a visa.
Good afternoon, is it now possible to issue a visa to Estonia on an invitation, as the next of kin. (wife to the husband)?
Good afternoon! Close relatives of Estonian citizens can apply for a visa.
Hello, is it currently possible to apply for a Estonian tourist visa? Thank you
Good afternoon! Issuance is temporarily suspended.
Please tell me please for what period may be given Estonian Schengen visa for a pensioner who in 2013 received a Schengen visa from Finland regularly, too, went to Estonia. There will be an invitation from my daughter, who has a view. Can I provide a certificate of ownership of real estate instead of a bank statement?
Good day! We can not tell you exactly. According to reviews often give 2 years.
Hello! In the section "Is Estonia open now" on your site there is the following information: "Since July, 15th Russia lifts restrictions on travel through the land border. It means that ordinary tourists can once again travel to Estonia without any special reasons…..". In the comments you, Christina, write the opposite( So is it possible or not to get a tourist visa to Estonia for a citizen of the Russian Federation and to enter the country?
Good day! The country is open for tourists. Russian citizens should have a Schengen visa to visit Estonia, issued by Estonia or any other Schengen country. You can enter with a valid visa, but Estonia does not issue visas.
Hello, my name is Ulugbek, I am from Uzbekistan. I want to go on a tour to Estonia. Can I apply for a visa through Russia because there is a long waiting list.
Good afternoon! Tourist visas are not issued now, only on special grounds.
Christina, how do you feel? Estonia does not issue tourist visas since March 2022, do you know?
Alexander, where did you read about tourist visas?
Good day! Do you issue visas to Estonia?
Hello! At the moment we do not make out visas, only insurance for the Schengen and other countries https://polis812.ru/vzr?partner_id=899#/
Can you tell me if there is a consular center in Kazan?
Good afternoon! The addresses of the Consular Center are on the Internet.
Can I ask questions in confidence?
Good day! Our service https://polis812.ru/?partner_id=899 is temporarily not engaged in registration of visas.
+905526497390 please call me.
We are waiting for an answer, as urgently as possible, please.
The address of visa center in Tallinn, which will help with the registration of a visa to Estonia.
Can a Russian friend with 2 children come to Estonia with an invitation?