What to bring from Sochi.
If you have ever traveled to Sochi you are familiar with the feeling that your suitcase is bursting at the seams and can't be closed, and you still haven't managed to bring home half of the souvenirs you wanted to take with you. It's especially frustrating when some of the hard-won gifts turn out to be tasteless or useless. So you can avoid these situations in our article, we will tell you about gifts from Sochi, which will please anyone.
Sea Station in Sochi
What to bring a gift to a woman from Sochi
Rare girl does not like jewelry. There are many of them in Sochi – there are the banal articles of seashells, which can be bought in any souvenir shop, and there is the original handmade bijouterie. Especially valuable are necklaces and bracelets made from sea shells.
Not a bad gift would be knitted goods made of mountain goat's wool. Warm socks or slippers will keep you warm in winter, reminding of the hot days in Sochi.
Also sells a good cosmetics brand "Krasnopolyanskaya cosmetics". It can be found on the shelves of supermarkets, but it is better to go to the village of Medoveyevka, where it is produced. There is a large selection of cosmetics for body, hair and face care:
Everything is made from natural ingredients. Herbs and berries for cosmetics are gathered in the suburbs of Sochi and high in the mountains.
In Sochi you can buy Turkish clothing, leather goods. The choice is large, and the prices are lower than in Moscow. But you shouldn't buy brand-name items by famous designers, as they are very expensive.
Housewives a great gift would be a set of spices. You will not find such a variety as at Sochi markets anywhere else. You can buy spices by weight at the market, smelling and tasting them beforehand, or you can find a beautiful gift set in a store. We recommend the first option – in this way you will get quality spices, and they will be cheaper without fancy packaging.
Sochi markets have a large selection of spices
Pay attention to boxwood crafts. Boxwood is used to make coasters, spoons, cutting boards. They also sell beautiful amulets, each of which has its own meaning and significance.
Kits for growing local flora have recently appeared in Sochi. If you want to bring a piece of the seaside resort to your apartment, this is a good option. Kits are sold in small jars.
You can't skimp on the local wines either. There are homemade and those that are made in factories. The former are better to buy from acquaintances or proven places. If you are lucky, you will have a delicious and flavorful drink. But sometimes it is better not to take the risk and give up trying to find delicious homemade wine and buy it in stores or at the factories during excursions.
What to bring from Sochi a man
Probably the most popular variant of a gift for a man will be the local chacha – moonshine made from grapes. It smells good, but it is very strong. You can buy it in city stores or during excursions, especially in the mountains. Locals also sell Sochi moonshine, pouring it into ordinary plastic bottles. Such chacha is cheaper, but there is a high risk of counterfeiting.
Chacha is a popular souvenir from Sochi
Another alcoholic beverage is the balsam "Krasnaya Polyana". It is quite strong – 45 degrees, it is made on fruit and herbs. Balsam is used as medicine – it is good for colds. Other popular strong alcoholic products are:
aperitif "Aibga";
liqueurs "Raspberry" and "Krasnopolyanskiy Kalinovaya on Honey";
tincture "Cherry on Cognac".
Lovers of steam in the bath can bring eucalyptus brooms or various bath accessories – hats, towels and thermometers. There are many sauna oils for sale made from natural ingredients.
What to bring a child from Sochi
After the Olympics in 2014, the most popular option for a gift for a child was a funny wolf with a soccer ball – Zabivaka. With his image you can buy clothes, bags, shoes, small figurines, balls, and more.
Zabivaka in Sochi can be found on every corner
Other excellent souvenirs will be products on the sea theme. Girls will definitely like a beautiful beads or boxes, while the boys can be presented with captain's caps or models of ships.
Sochi sells a lot of sweets – chocolate, marmalade, candy with natural juice. Of children's clothes from Sochi are usually brought T-shirts, shorts, beautiful knitted dresses. But it is undesirable to buy winter clothes – expensive, in addition, they are all designed for the local warm winter.
Older children will love the handmade products – all kinds of bracelets and bracelets, pendants, handbags and backpacks.
What to bring from Sochi of edible things
We recommend you to leave a suitcase for Sochi, because there are a lot of delicious things for sale there. Of course, we advise you to bring fruits. If you have a short trip home, you can pick up fresh fruit. If you go far away, take dried fruit. Especially tasty in Sochi persimmons, pomegranates and tangerines. Buying dried persimmons, ask the seller to cut one piece. A good dried fruit should not crumble. In addition, it should not have traces of mold.
Pay attention to the local honey. What varieties are not sold in local stores:
nutty;
lavender;
linden;
blueberry.
THIS IS INTERESTING. One of the most delicious varieties of honey is chestnut honey. But it must be tasted with caution, it is very allergenic.
It is best to buy honey in the mountains – there you can be sure of its quality. In addition, at the apiaries usually arrange tasting products.
To leave Sochi without churchela is simply impossible. It is a great gift for people of all ages. But for children, it is better to take a sugar-free dessert – one that is made from natural juice and nuts.
A tasty and healthy gift churchkhela
Pay attention to the local cheeses. Especially smoked ones. The most delicious is "pigtail". But be careful – if you try Sochi cheese, you won't even want to look at the one sold in our stores. Suluguni is often brought in as well. Vacuum packaging, which sellers offer, allows you to take the cheese home fresh.
In Sochi, very tasty jam is made. It is made from natural fruits and berries, without any preservatives. The most delicious and unusual types of it:
from cones;
rose petals;
feijoa;
white cherries;
walnuts.
Nuts also belong to the edible souvenirs. They are sold raw or roasted, with or without spices. There are them by weight, but you can also buy them packed in beautiful boxes.
Another tasty option for a gift is smoked fish. The tastiest is the mullet, which is smoked on alder. Flounder, trout, and omul are brought.
All Sochi products are best bought at the Central Market. There is a large selection there, and sellers are happy to treat you to their goods before they sell them. So you can be sure that you buy a delicious and high-quality edible souvenir.
Edible souvenirs are best to buy at the Central Market
What can not be taken out of Sochi
Many tourists do not even think about the restrictions on taking souvenirs out of Sochi. But meanwhile, there are some rules, and breaking them may lead to fines.
From Sochi you can not take out fish products that weigh more than 5 kilograms.
It is also forbidden to take out plants that have medicinal properties (if you picked them yourself or bought somewhere illegally). Official products with receipts are allowed to take out.
What to bring back from Sochi as a present: 18 ideas for all occasions
Sochi is one of the most popular resorts in Russia. Centuries-old history, the diversity of cultures and peoples living on these lands, served as the basis for the formation of a unique image of the city. Over the past five years, Sochi has only confirmed its status as a major cultural, financial and tourist center of the country.
What to bring from Sochi as a gift for relatives, friends and colleagues? What to please yourself and your family? At first glance it seems that souvenir stores in Sochi do not offer anything original except Olympic bears, seashells and magnets. But it only seems that way!
In fact the resort town is so generous in terms of souvenir shopping that you still have to choose. Kidpassage decided to save your time and made a selection of the most popular, exclusive and delicious souvenirs from Sochi.
Synopsis of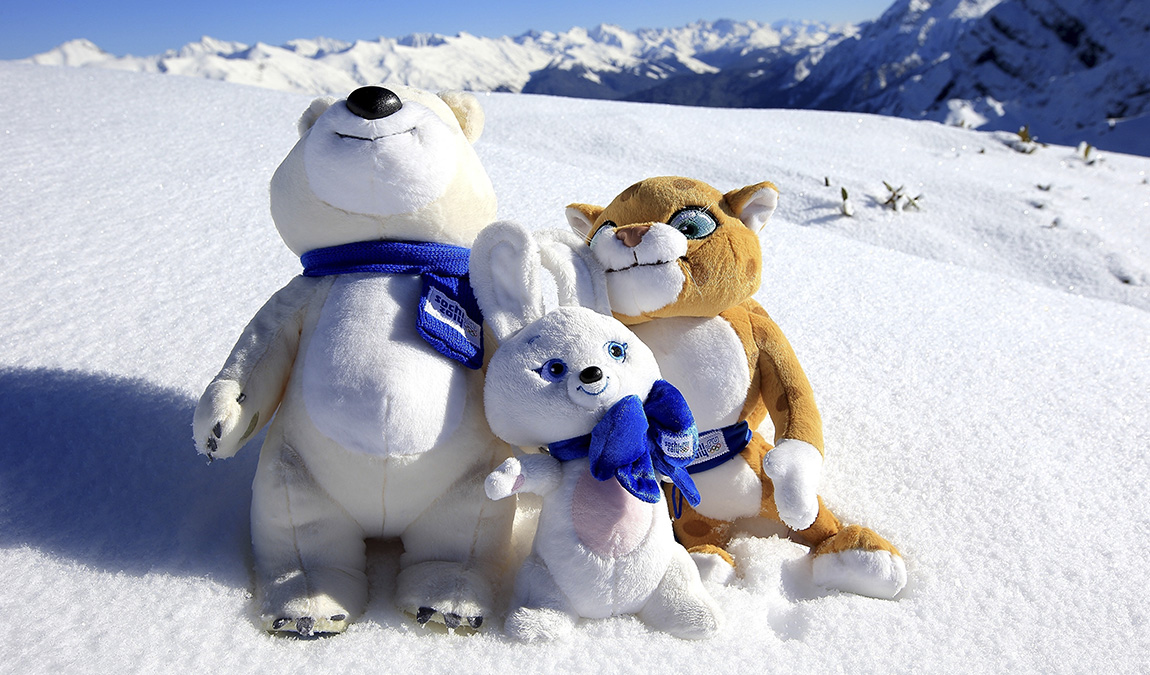 What to buy in Sochi: top 5 most popular gifts
It is impossible to leave Sochi with empty suitcases! It is so amazing and colorful city, with a huge number of tourist shops and millions of all kinds of souvenirs that the eyes are confused by their diversity. What do tourists take back from Sochi most often? Here is our version of the answer to this question:
1. Olympic mascots. As you know, in 2014 Sochi hosted the XXII Olympic Winter Games. This event on a global scale has caused unprecedented excitement before.
Thousands of souvenirs appeared in local stores: stuffed toys in the form of the main Olympic mascots (bear, leopard and hare), postcards, calendars, notebooks, t-shirts, magnets, key chains, envelopes, stamps and other paraphernalia with Olympic symbols. Such souvenirs have not lost their popularity to this day.
2. Formula 1 souvenirs. The Sochi Autodrom track in the Olympic Park has been hosting the Russian Grand Prix, a Formula 1 event, since 2014. This is the only track in Russia for this kind of competition.
In this regard, souvenirs on automotive themes are the second most popular after the Olympic ones. Though their assortment is the most usual (mugs, magnets, trinkets, T-shirts and etc.), but in this case the very essence of the event they are dedicated to is important.
"Formula One" dates back to 1950. In the Russian Empire, the first professional races were organized in 1913 and 1914 in St. Petersburg.
3. goat hair products. In the villages adjacent to Sochi, local residents are actively engaged in goat breeding. Mittens, sweaters, socks, shawls of goat hair, as well as warming belts are a great gift, especially for those who live in northern countries.
4. juniper products. In Sochi there is a large selection of juniper products. This shrub is known for its bactericidal properties, and in ancient times people believed that it can protect against the dark forces. The most popular souvenirs from juniper, which tourists gladly take from Sochi are various devices for massage and kitchen utensils.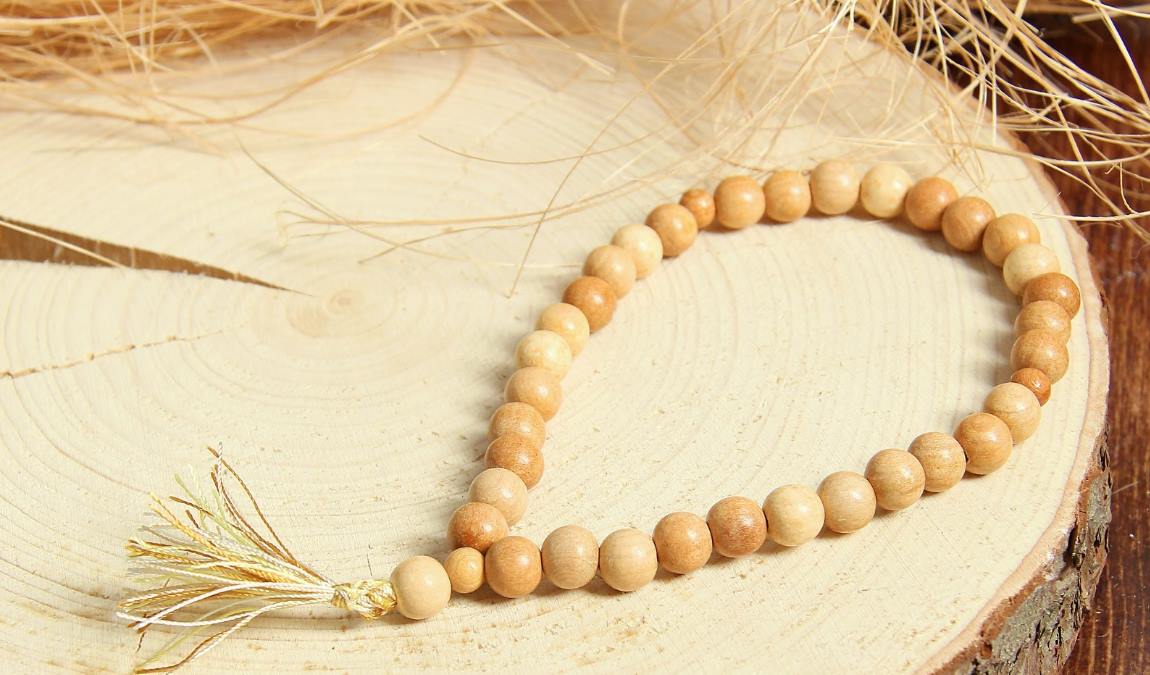 5. "Krasnopolyana cosmetics". In a small village with a very "tasty" name Medoveyevka (Krasnopolyanka district), the production of natural cosmetics has been operating since 2007.
Krasnopolyanka cosmetics" brand products are face, body and hair care products and handmade soaps. Cosmetics contains only natural ingredients grown in the Sochi suburbs.
Original Sochi souvenirs
Not that kind of a tourist nowadays! Modern travelers will not be surprised by a magnet, a mug or a seashell.
What can be brought back from Sochi as a gift apart from the above-mentioned popular options for souvenirs? What to look out for and what to amaze your friends and relatives?
6. Souvenirs from the "Factory". "Factory" is a unique creative laboratory in Sochi. Its creators have set a goal to completely rethink Sochi souvenirs, add creativity to them and do everything to make tourists feel good about taking them back from a trip to Sochi.
And they completely succeeded! Today mugs, magnets, badges and T-shirts from souvenir brand "Fabrika" – it's cool, stylish, authentic and exclusive.
7. The book "Dacha Story. What does everyone associates the word "dacha" with? With relaxation, lush greenery and unhurried pastime.
It is exactly how politicians, artists and wealthy citizens used to spend their vacations in Sochi in the past centuries. And each of them considered it their duty to build their own house here.
In 2016, an unusual book "Cottage Story" appeared on bookstore shelves. Its author, Natalia Zakharova, combined in one edition of information about all the houses and summer houses of Sochi and its surroundings from the late XIX to the early XX century.
The book "Cottage History" is quite interestingly structured: each chapter starts with the oldest known photo of a certain house and ends with a modern photo.
8. Kits for growing Sochi flora. Some people bring bottles of sea water from their travels, some like jars with air, and fans of original gifts from Sochi are just delighted with special kits for growing different plants found in the city neighborhood: palm trees, magnolias and other representatives of local flora.
They are sold in jars of about 0.5 liters. For those who will grow these plants outdoors rather than in the apartment, there are similar kits on sale in so-called "banderoleka". Such a souvenir can be bought only in Sochi.
9. Atauchi Jewellery. At the beginning of 2016 a unique project was launched in Sochi: Sochi interior designer (by training) Nastya Kapich, inspired by her own travels in South America, founded the Atauchi Jewellery brand. Atauchi's silver pieces literally exude a sense of love for the mountains. One of the collections is called Rasu and is dedicated to Krasnaya Polyana mountains.
Gastronomic gifts for adults
Returning from any trip, every tourist buys souvenirs of two categories: something you can use, and what you need to treat your loved ones.
In Sochi there are no problems with the choice of souvenirs from the first category, as we have already seen. And what can you buy in Sochi as a gift to be tasty and useful?
10. Tea. Sochi is a city in Krasnodar Krai, famous for the most northern tea in the world – "Krasnodar. Just three decades ago it was on the shelves of all the stores in the USSR, and today this tea is brought as a souvenir.
Today the city has six tea factories, and tea is grown in the Greater Sochi area.
The most famous Sochi tea brands are "Macesta" and "Dagomyschay".
11. Spices and Sauces. Sochi is a city in the foothills of the Caucasus. Caucasian cuisine is inextricably linked to spices and sauces. Adygeyan salt, coriander, basil, black pepper, paprika – the freshest spices from Sochi can decorate and complement the taste of any dish.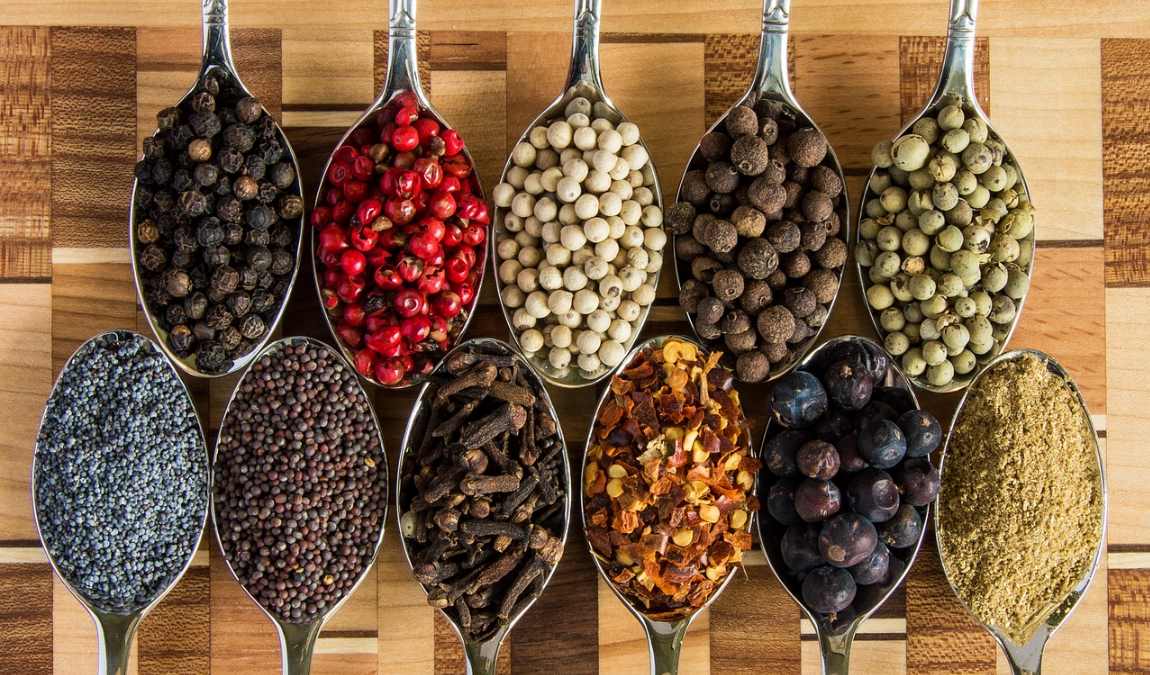 As for sauces, feel free to buy local adjika (you won't find anything like it anywhere else in Russia!) and tkemali. The bay leaf should be singled out separately. Dried laurel leaves are the favorite spices.
12. Cheese. It is impossible to imagine Caucasian, or rather Sochi, cuisine without cheese. The most famous is suluguni with its tender creamy flavor. It comes in two varieties – smoked and fresh.
If you need to take the cheese far away, then suitable only smoked (its shelf life – about 30 days). Another type of cheese that tourists often buy as a souvenir is cecil.
13. Wine. Wine is undoubtedly a favorite among souvenir purchases. In Sochi and its surroundings grow a variety of grape varieties, which make an excellent aromatic wine.
"Vina Kubani" , "Dionis" , "Alko-profi" Fanagoria are just a few famous Sochi winemaking companies. Local wines as souvenirs from Sochi are a great gift for both men and women.
14. Balsam "Krasnaya Polyana" . The most popular alcoholic brand in Sochi is "Gifts of Krasnaya Polyana" . The company produces dozens of kinds of strong alcoholic beverages: all kinds of herbal tinctures, liqueurs, balsams based on honey, mountain herbs and local fruits.
The main motto is no preservatives, coloring agents or flavoring agents: everything is natural. Most often they buy the balm "Krasnaya Polyana". It is infused with 24 herbs and 8 types of fruit.
Useful souvenirs for children
What to bring a child from Sochi? Here you need to think a little bit. Not because there is nothing, but because there are so many options that one can't help but wonder.
15. Dried persimmons. This is extremely popular, delicious and useful souvenir from Sochi. This product is easy to transport, can be stored for a long time and treat everyone with it – both adults and children.
Those who have never seen dried persimmons before, they may look like something unpleasant. But once they have tasted it, these people become fans of dried persimmons. In Sochi, it is sold in all food markets of the city.
16. Jam. The Krasnodar region abounds in fruits, from which local residents and industrial companies brew amazing jam. What about apples and plums!
Sochi residents have invented jam from figs, Circassian pears, chestnuts and feijoa. By the way, the latter is considered the most unusual by tourists and most often chosen as a gastronomic souvenir for their relatives and friends.
Feijoa jam should be bought in season (late October – early November). Remember: after opening the jar, the jam darkens. This is normal, because the fruit is rich in iodine.
17. Honey. In the vicinity of Sochi beekeeping is concentrated in the area of Krasnaya Polyana. Local beekeepers mainly collect acacia, linden, chestnut, and blueberry honey.
Often nuts are added to the finished product. This is a very tasty and healthy souvenir for children. But we want to warn our readers: chestnut honey is the most allergenic of all varieties produced in Sochi.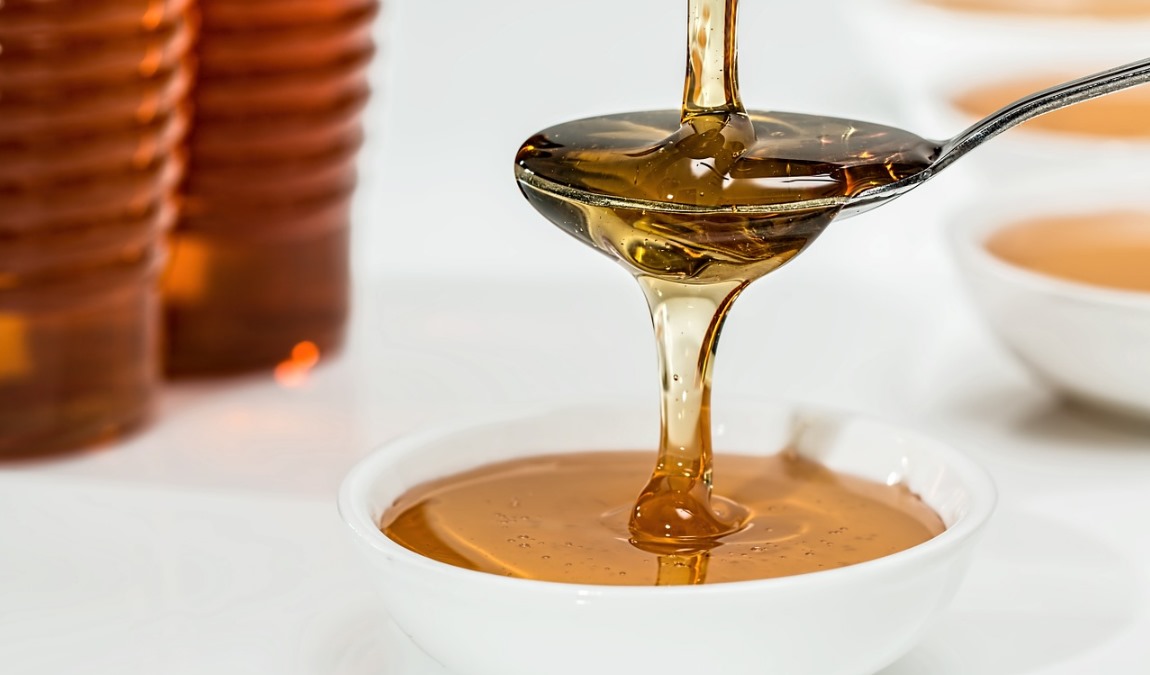 18. Halva and other sweets. Let's skip straight to the list, because one can't do without one point here:
Churchela is a classic of the "souvenir genre. Local nuts frozen in aromatic grape or pomegranate juice are unusual, tasty and healthy. Besides, churchella is easy to be transported and may be stored for a long time (if possible!);
marshmallow (dry jam) is another unusual sweet from Sochi. It is made without sugar and artificial colors. The composition includes only natural fruits: apples, strawberries, cherries, cranberries, cranberries and other berries;
halva . This delicacy requires no further description, but still note that halva in Sochi are sold in every market. The most delicious is made of sesame (tahin). Sochi residents sometimes add pistachios or other local nuts, as well as chocolate, melon and pomegranate juice;
Baklava is a famous Caucasian dessert. It would seem to be just puff pastry, nuts, and sweet syrup. But these simple ingredients make an unimaginably delicious treat.
What can not be taken out of Sochi
Going on a trip, new tourists often do not think about the fact that there are certain customs rules and prohibitions governing the movement of goods across the border.
Souvenirs are no exception, because often under the guise of gifts you can ignorantly buy something forbidden to take out of the country.
What gifts you can and should bring from Sochi, we have listed in the article. Here is a list of what can't be taken out of the city:
fish and seafood weighing more than 5 kg per person;
Wild plants with medicinal properties;
representatives of wild fauna inhabiting the city's outskirts.
So we have already figured out what souvenirs tourists mostly take from Sochi, and which of them are still a little known. But the situation is changing before our eyes.
In recent years, Sochi has changed beyond recognition. Tourists are also changing. Many have become more discerning, demanding and experienced in souvenir shopping.
Thanks to these travelers appear and actively develop those little-known brands. Maybe in five years they will already be in the popular category.
In the meantime Kidpassage recommends to read the list of popular holiday destinations in Sochi. Walking around the city, you will surely see some unusual souvenir store.