What you can bring from Thailand as a gift – cosmetics, medicine, food
I fill up my Guide to Thailand with another answer to the question of what you can bring from Thailand as a gift or souvenir to yourself or others. Naturally, all from personal experience. So, everyone has different tastes, and give direct advice to give, it is ungrateful. I will tell you what I brought.
What I brought from Thailand
Health and Cosmetics
Deodorant stone, sold at Tesco / BigC.
Shampoo, soap, hand cream, shower gel with coconut scents. Picked it up already at the airport in a cosmetics store.
Local herbal toothpaste. Picked it up at Tesco/BigC. Specific stuff, not everyone will like it.
Tiger Balm, similar to our star, at 7-eleven.
Thai nasal inhalers, sold at every 7-eleven. Very useful stuff and popular as gifts.
Fresh mango, papaya, dragonfruit and some other fruit. Bought 1 day before departure at the market. Mango was not the ripest.
Dried mango and tamarind from 7-eleven.
Pad Thai and Tom Yam spices from Tesco/BigC.
Coconut oil from supermarkets. Bought food grade, as it is many times cheaper, and no need to look for it.
Dried seaweed like chips from Tesco/BigC.
Green tea from the north of Thailand. Took it right next to the plantations at the tea shops.
Colorful rice from BigC. Tastes regular, but looks interesting.
Ready-made Pad Thai. I ordered one of these once. Bought it at the airport just before my flight.
Miscellaneous
Thai wide pants with elephants and just pictures. And other informal clothing: shirts, scarves, etc.
Silk scarves.
Rag bags and ethnic cosmetic bags
Thai soup spoons, so small and deep. Unlikely to be popular, but look unusual.
Neck and arm bands, all sorts of bracelets, silver chains.
What can you bring from Thailand
List is not exactly universal, but if you find something for yourself. By the way, the prices are quite low, you can buy by the box.
When shopping at Aliexpress you can get cashback up to 11%. To do this, you need the service Backit and a couple of my tips. All very detailed I wrote in my instructions, how and what to do.
Earrings and other silver items are quite profitable to buy on Kaosan, the prices are good. But I can't say anything about how good the proof is and all that. I sometimes wear earrings myself and many of my friends and acquaintances too, so in my case also a universal gift.
Shampoos, creams and other paraphernalia are a universal gift, will suit almost anyone. Especially looked at the labels, that it is made in Thailand. What kind of cosmetics can be brought from Thailand you can figure out on the spot. In supermarkets the choice is huge, both international brands and local. If you forgot to buy, then you have another chance at the airport, there are stores. Prices will already be higher, but what can you do.
You can also bring coconut oil, and you can take the food in a supermarket, not cosmetic. It smells very nice, and it can be used not only for cooking, but also on the body. Just food grade is several times cheaper and the volume is more decent 250 ml or 500 ml. It seems to me that such a gift is quite versatile, it is unlikely to be lost if presented to someone of the female sex.
I have now switched to coconut oil in cooking (it has a very high combustion temperature) and it is one of the most useful (and less harmful). I have run out of Thai oil, so I'm ordering organic on iHerb.
The main feature of stone deodorants is that they are odorless. True, not very convenient to use, because you have to moisten.
I've been crazy about brown toothpaste ever since I tried it, that's why I use it only when I live in Thailand and then take it home with me and the others. It does not taste quite normal, but in my opinion it is very pleasant.
Often people ask what medicines to bring from Thailand, and not just for no reason this question arises. I myself love to bring Thai balms and inhalers. The last one is the bomb! Well, very handy thing, and it costs pennies. Balms from the cold, too, good stuff, I use them and others always when I am sick.
For 10 years I spent 16 hours a day making travel guides. 1.5 years ago I was almost killed by a stroke. I survived, but am struggling with paralysis.
If my blog helped you, I would appreciate a donation. You can pay with a card of 100 rubles, 500 rubles or 1000 rubles.
By the way, jars with screw caps is much more convenient than the classic "Russian" star, which can barely open sometimes. And if we're talking not about Tiger Balm, but about Tiffirub, then it does not sting and after it there is no irritation on the skin, suitable even for a child. You can buy it at any drugstore, 7/11 convenience store, or BigC/Tesco in the drug section.
Spices are good stuff, do not spoil for a long time, and then give memories of hot Thailand and its cuisine. There is only one downside, almost all have sodium glutamate in them. On the other hand, in Asia everyone is used to this substance and treat it as we do to salt.
Something similar is also sold in Russia for making rolls. Only in Thailand this seaweed is fried and in different flavors.
The multicolored rice is very funny-looking, but it tastes nothing special. The only downside to it is that it itself is heavy for luggage, when every kilo counts.
You can take green tea from any Asian country, almost everyone drinks it now and there is never much of it. If you don't take it in strictly touristy places, it will cost you pennies. Otherwise it's cheaper to order from China on the same Aliexpress, or in a special tea store, if you are a connoisseur and understand the difference between cheap and expensive teas.
By the way, I personally liked the green tea from BigC/Tesco, there are a couple of varieties. It's quite ordinary, everyday tea, not refined at all, but the box is inscribed in Thai, so the sovereign gift will do.
What fruit to bring from Thailand? Of course, yellow mango, live or dried in a pinch. In Moscow it costs 300-400 rubles per 1 pc and very few people bought it. I can assure you that you will never find a better fruit for a gift, because the taste is understandable to the Russian people. There are also all sorts of rambutans, longons and dragonfruit, which have more exotic names and appearance, but in taste they are not universal compared to the mango. Although as an exotic is very good, the appearance alone is worth it.
In general, I like the idea of fruit the most, as it is very practical, at any rate will be eaten. You can get together with relatives and friends and eat a couple of kilos, thereby marking your return from vacation. Only overweight can be in the luggage, and there is some trouble with the packaging, so as not to pass it on the road. I recommend to take a little greenish, or already yellow, but still hard, then it will come just in a week and will be very tasty.
It's a little bit more complicated with durian. It's not supposed to be allowed and the smell is very hard to neutralize even if you wrap it in a dozen bags. However, I've heard of others bringing it through the airport. I have not taken the risk yet.
P.S. Be sure to write in the comments, what do you bring from Thailand for yourself and your loved ones? Share, I will take note
Choosing insurance is difficult, so to help you – my top insurance in Asia. I am constantly reading the forums and use insurance myself. From experience, the best place to buy in Polis812. They accept Russian cards.
Large database of hotels are on Yandex.Travel. Keshbek 10-30% points Yandex. Also need to check prices on the Russian copy of booking Ostrovka. All accept Russian cards.
Top 20 best ideas what to bring from Thailand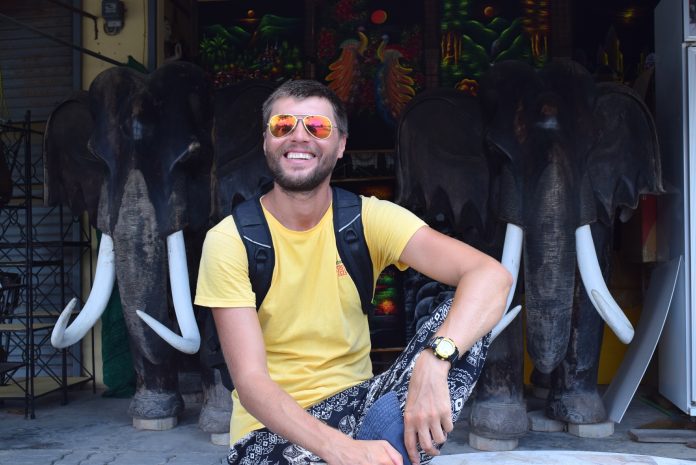 If you are reading this article, it means that you have had a good vacation in Thailand and remember the loved ones that you want to please when you get home. The most important thing is not to procrastinate until the last day to buy gifts. So it was not so that it was time to book a transfer to the airport and you nervously run through the heat in search of the nearest stall with souvenirs. My TIP to you – start buying gifts as soon as you arrive. Or at least a week in advance.
If you think of gifts for loved ones on the last day, it may be that the money ran out. Or in a hurry you can buy up everything and not the fact that your purchases will not fly into the trash. And to prevent this from happening in this article, I will suggest the top top gifts you can bring from Thailand, and they are sure to please your loved ones.
Top 20 list of things to bring from Thailand
1. Tea. Have you ever heard of Thai tea? Here I did not know that the kingdom of smiles produces exotic types of tea, even blue. Can you imagine how much surprise would come from such a gift! Meanwhile, it's not only an original drink made from orchid petals, but also a healthy drink for the eyes. I recommend to buy jasmine tea to treat stressful conditions, and tea from real ginseng will help in the period of colds to strengthen the immune system.
At the market you will be sold tea on weight, packed in ordinary bags, I recommend to take it for yourself. A large supermarkets like Big C, there are boutiques with tea, where it has a beautiful packaging, which would not be ashamed to give a relative. Some stores offer to taste teas before buying.
2. Fruit or dried fruit. Fresh fruit may be considered as a gift only if you have a short flight and will be home in a day. My introduction to Thailand began with a tasting of all the exotic fruits that can be found in the markets. I had my eyes scattered with the abundance of choice – mango, dragon fruit, papaya, mangosteen, passion fruit, guava, rambutan. But most of them had never appeared on the Russian shelves.
Important (!) Be sure to look at the end of the article for a list of fruits not allowed to take out of Thailand.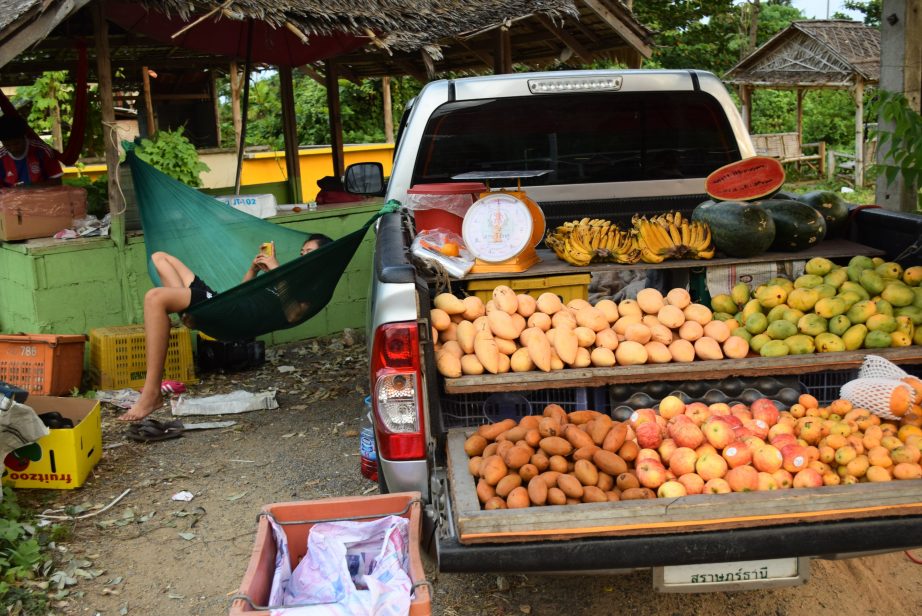 Unfortunately, our flight home was a long one, with a connection to the train, so in two days on the road such gifts could spoil, and we did not take the risk of taking fruit from Thailand with us. But we stocked up on the same fruit, only in dried form. The 7/11 and Family Mart stores are full of boxes of dried mangoes and other exotic fruits. And you can get candy with the same flavors for the kids.
Drinks .
Alcohol. The first time we tried the local drinks with a degree, the difference between our beer and Thai we did not feel. But the wine and whiskey are made by special techniques. How do you get the wine "Sato" or rice wine can be inferred from its name.
Whiskey with spiders and scorpions in it, I advise not to buy. Who knows what kind of snake was used to make such a drink. Your stomach is not used to this kind of exotics, where will you run to find an antidote? So it is better to use it only as a tincture for rubbing the joints.
You can bring Lao Khao (White Tiger), Su Raa or Ruan Khao (Rice Spike) vodka as a gift for a man. Drinks are in descending order of degree.
Rum. The most popular rum among tourists is "Sang Som", you can buy in any store. It has a traditional sweet taste.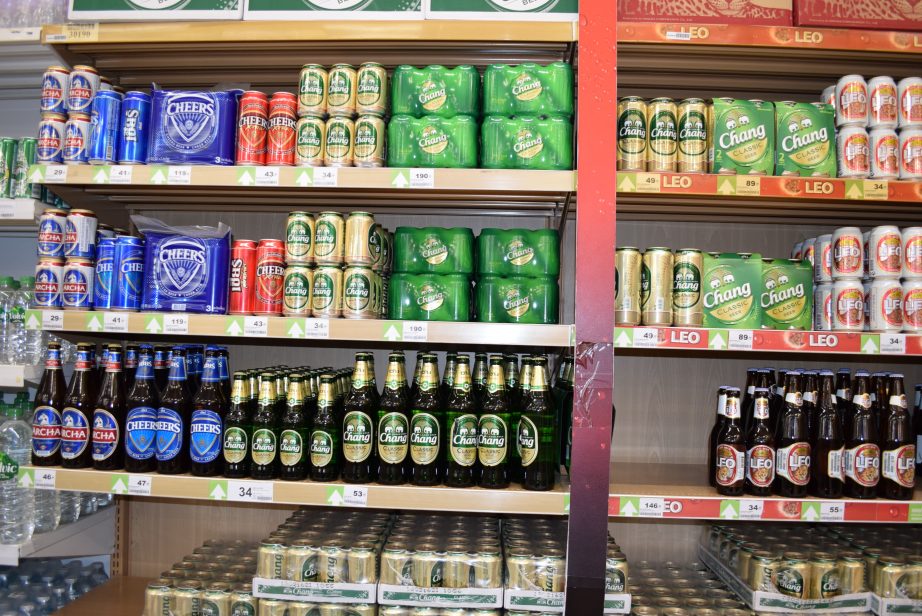 4) Energy drinks. Did you know that Thailand is the home of energy drinks, such as the famous Red Bull. The doses of taurine (a substance that allows you to stay awake during the night) inside these energy drinks are off the charts. Also these small bottles contain high doses of B and PP vitamins. There are special energy drinks for girls – colorful bottles of Ready. The price for such drinks is quite ridiculous from 10 to 30 baht apiece.
Cosmetics and hygiene products
5. Natural oils. Let me tell you right away, Thailand is a paradise for girls. Because here on the shelves you can find so many natural cosmetics, it dazzles the eyes. I like to take care of my hair with natural oils, so I bought myself and my loved ones a gift of natural oils of coconut, shea, aloe vera, ginseng, noni. It was using coconut oil for my ends, that got rid of my hair of brittleness and breakage. And what a smell it has… Yum, yum)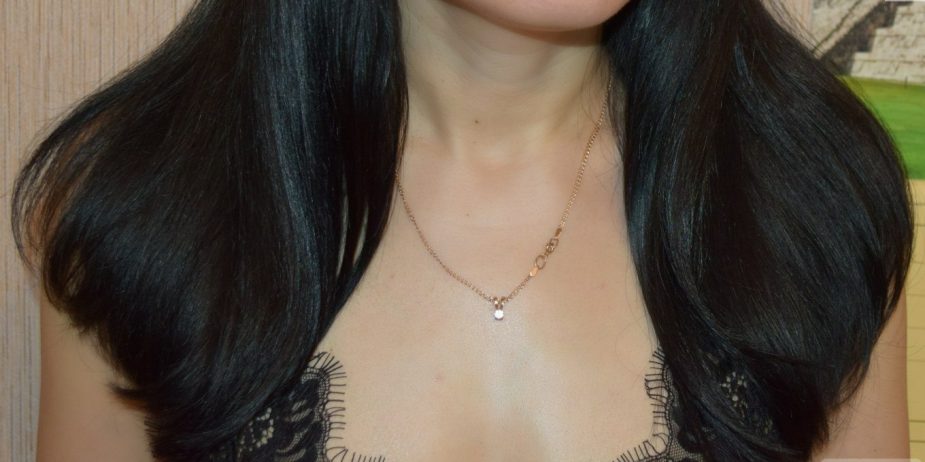 Back in Thailand after going to the beach, I always used Noni oil for tanned skin. This useful oil was suggested to me by a local market seller. The effect, I tell you, is amazing. During our trip I have not burned once, and was able to protect the skin from dryness, and thus from aging.
Buy cosmetics is better in pharmacies or chain stores – there is no doubt in the quality of the product.
6. Masks, scrubs, face and body creams. The good thing about Thailand is that to buy quality cosmetics you do not have to run far. In chain stores 7/11 Seven Eleven is full of all kinds of masks, lipsticks and creams for all skin types. The best thing is that they have miniature versions of creams and shampoos, like our samples. You can buy them and find out if the product fits you or not, which is very convenient. Such samples can be bought as a gift, despite its size, they have a beautiful and colorful packaging. And what a smell of Thai cosmetics… Mango, coconut, papaya – I have always fallen in love with scrubs from Thailand. It is a pity that they do not sell them in Russia. If you will be in the kingdom of smiles, be sure to buy your own cosmetics, the prices are very low – from 5 baht per mask.
7. Thai salt deodorants. A product that you will not find on the Russian shelves for sure will surprise your loved ones as a gift. Before use it should be moistened with water. In addition to protecting against sweat, it can be used as an antiseptic by applying it to wounds or abrasions.
8. Thai toothpaste. Another product with a natural composition, which I would also recommend to pack before leaving. Despite its super budget price of 30 baht, this product copes with tooth brushing no worse than Lakalut toothpaste or Rox. It takes a pea-sized serving to clean your teeth, it foams well and leaves a pleasant aftertaste. It cleans plaque well, I personally tested it. The price of toothpaste is 30 baht, the more you take the more sellers make a discount.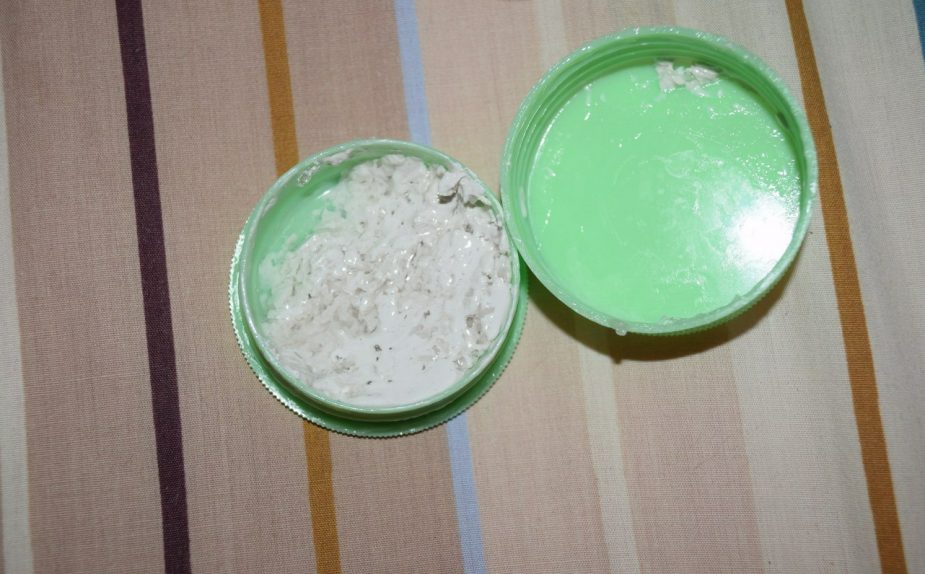 Remedies
9. Thai balms. The coolest gift for my grandmother. If you believe the instructions, then in one small tube holds the cure for all ills. The most popular is Tiger Balm.
10. Thai ointments – "Snake Oil", "Green Balm", "Black Balm". All components of these ointments are of exclusively natural origin (again, if you believe the instructions), and also cure most diseases. Sold everywhere, but it is better to take in pharmacies. In Phuket, Patong, for the convenience of Russian tourists, instructions to the ointments are translated into Russian.
11. My husband fell for them when he became curious about what kind of stuff the Thais sniff. Maybe he expected that this vial has a completely different effect, but still bought it and actively uses it to this day. It is a mini inhaler, inside which there is a combination of essential oils. It's good for stuffiness (a bad runny nose won't cure it), makes you feel better when you're weak, and protects you from colds. With my constant nasal congestion and allergies this pencil was weak, but for someone who does not suffer from chronic rhinitis will be a lifesaver, especially in the Russian winter.
Souvenirs
12. Souvenirs. The most popular are figurines of Buddha, elephants and frogs. To be honest, there is enough of this stuff everywhere, even in our city there are stores with exactly the same souvenirs, but at cheaper prices. Similar figures of elephants and frogs we then saw in Pitsunda in Abkhazia, so I dare to suggest that they are all made in China.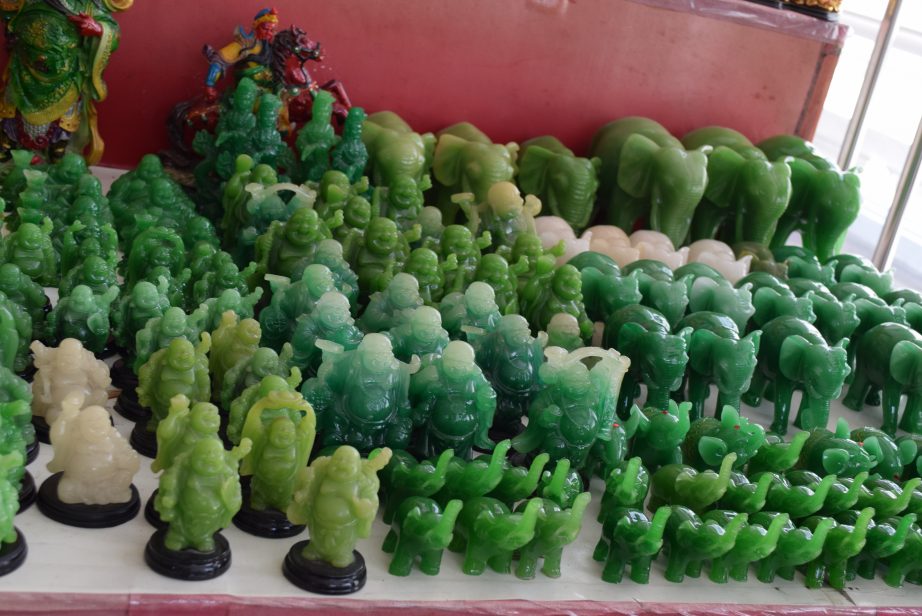 13. Works of Thai craftsmen. You probably heard that the Kingdom of Thailand is famous for craftsmen making products from teak. Teak is a type of wood, it is used to create three-dimensional paintings, furniture and figurines. If you look at such a product from the teak close up, it is striking how much with precision master was able to recreate fine details. Teak souvenirs are expensive, and if you decide to buy something, it is better to go to the teak factory, where the quality of products can not be doubted.
And once we accidentally got to an exhibition of products made of scrap metal. And we were amazed at what amazing things can be made out of metal. More about this amazing exhibition can be seen here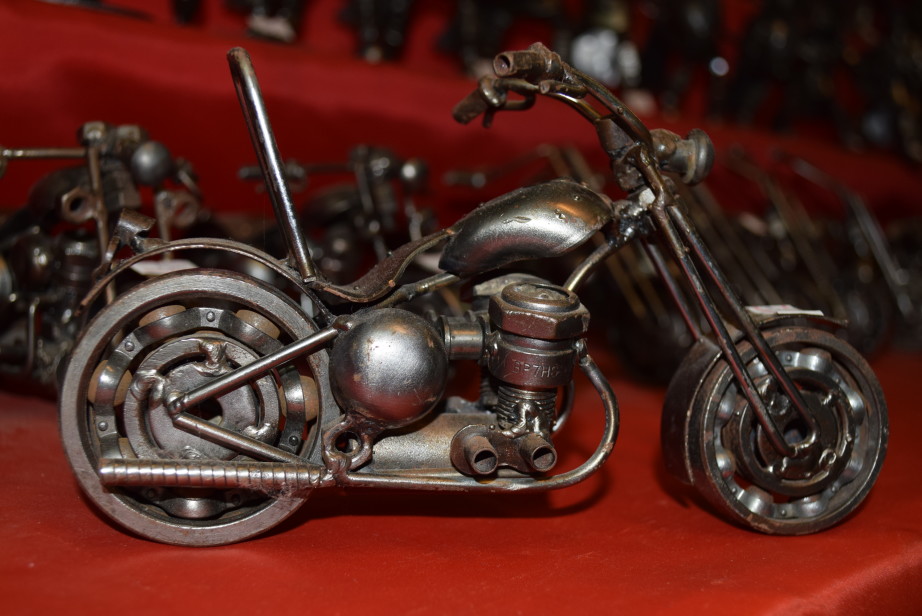 14. Hammock. We once spent the night at Patong Beach to meet the sunrise. So there was a hammock, and I can tell you with confidence that it is the most comfortable thing to relax and rest. Damir liked the idea of the hammock so much that he wanted to bring it back from Thailand.
As it turned out, you can buy a hammock almost everywhere, this thing is sold by beach vendors, in the market and in shopping malls. It is as popular a souvenir as the figurine of Buddha. The price for the wicker product starts at 200 baht. If you have a loved ones who live at home, I think that such a gift will be very helpful to them.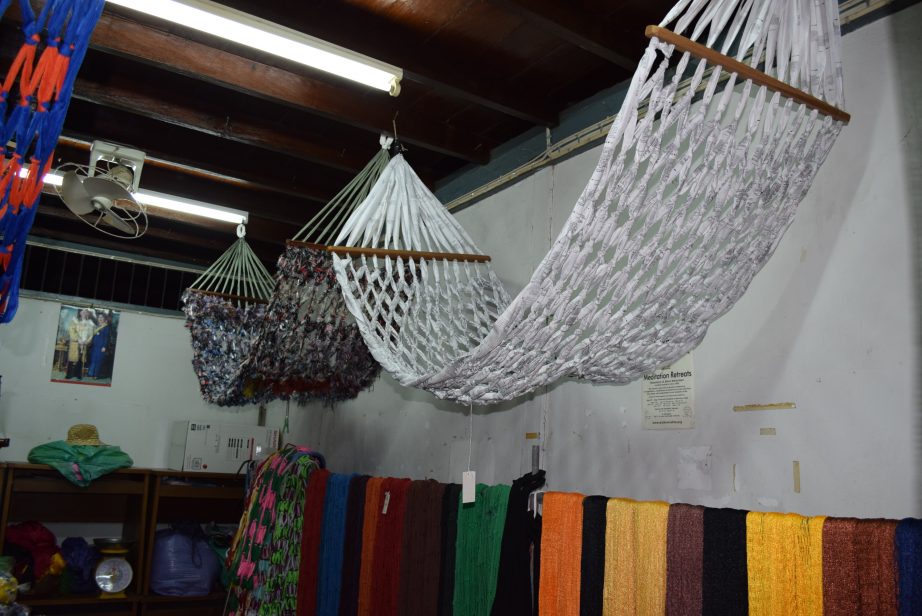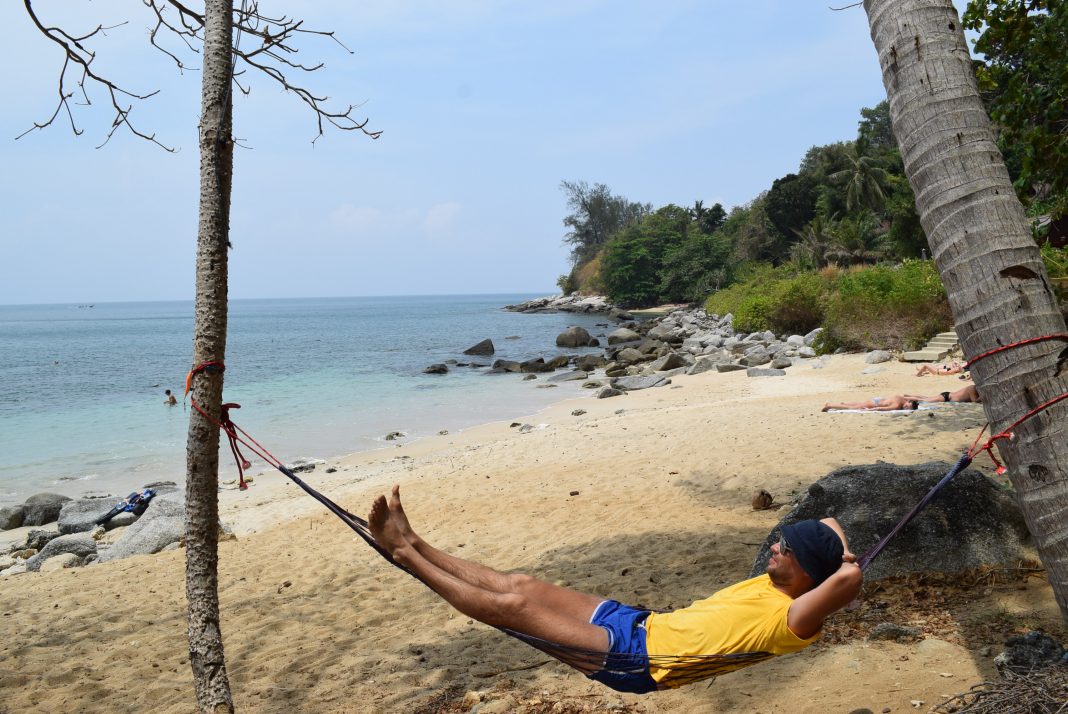 Painting. Paintings
15. Paintings by local artists. Thai artists draw on their canvases life of the resort town. Here you can find paintings with tuk tuk, popular animals of Thailand, monks.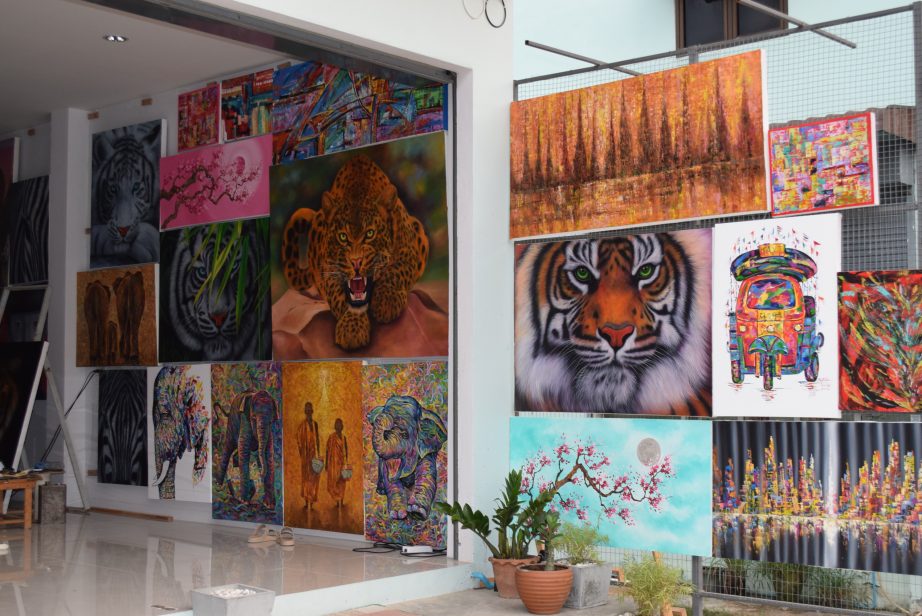 Sometimes clothes are used as canvases. If you are lucky – you can find a store with designer clothes, where each shirt is painted by hand. In Samui, I spared money for a T-shirt, which by Thai standards was expensive – 400 baht, when regular T-shirts are sold for 100 or 50 baht. But then I realized that it was handmade and a real artist had worked on the print. And there was a sewing machine print. Then I went back to this store more than once, but I never met that T-shirt….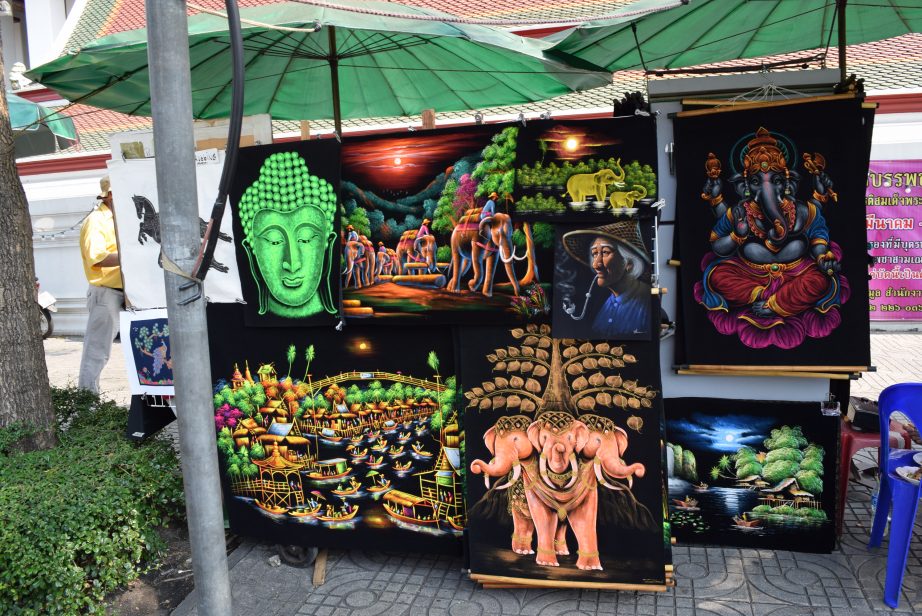 Clothing
16. Clothes. Despite the unfavorable dollar exchange rate, even when converting baht to rubles – clothes in Thailand are very cheap. However, you should remember that the local clothes are made from fabrics that are suitable only for very hot climate. For the same reason I do not advise to bring a lot of summer clothes when you can buy all the necessary things here!
As an expert in fabrics, I can say that these fabrics are mostly made from natural ingredients. So they shrink a lot when washed, crease well and are well blown out. Clothing from Thailand is not designed for ironing, in this heat it will always be wrinkled and wet.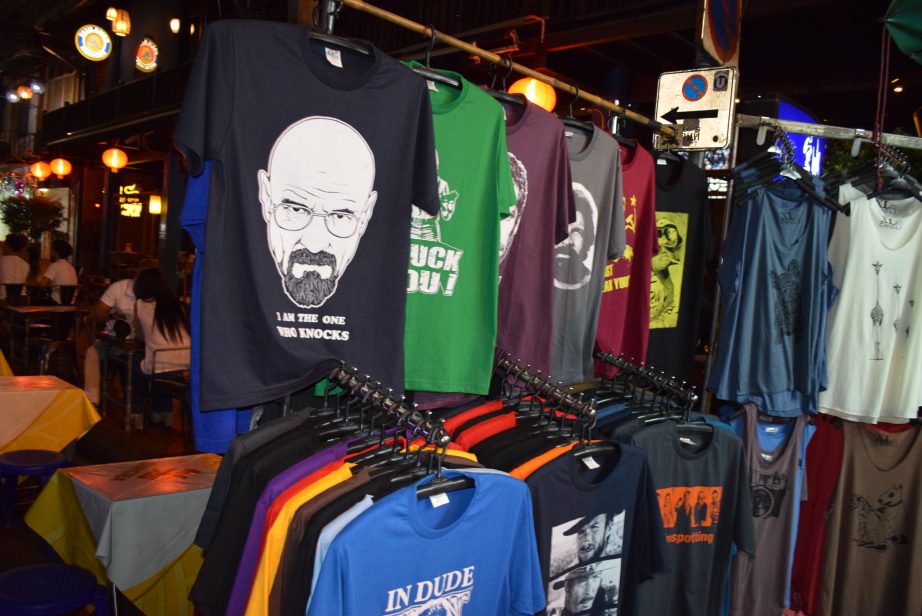 As a gift, it's better to go and buy clothes in major shopping centers such as Big C. They are cheaper there than in the markets and you can still get on sale. And did you know that Thais in the markets generally do not know how to haggle? Read -10 interesting facts about Thailand that surprised us.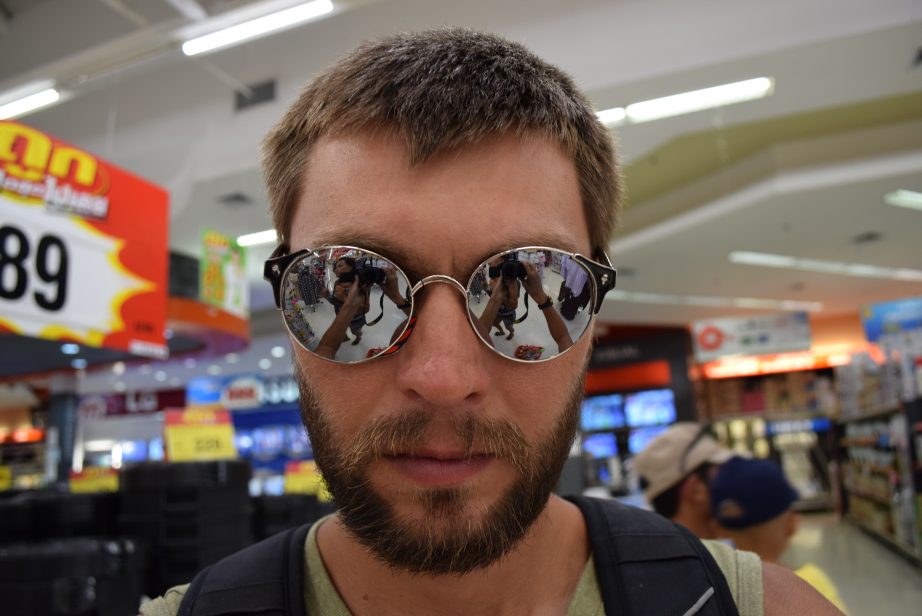 Decorations
17. Jewelry. On the basis of your wallet, how much money you are ready to spend and go either to the silver and gold store or to the market to look for bracelets and pendants.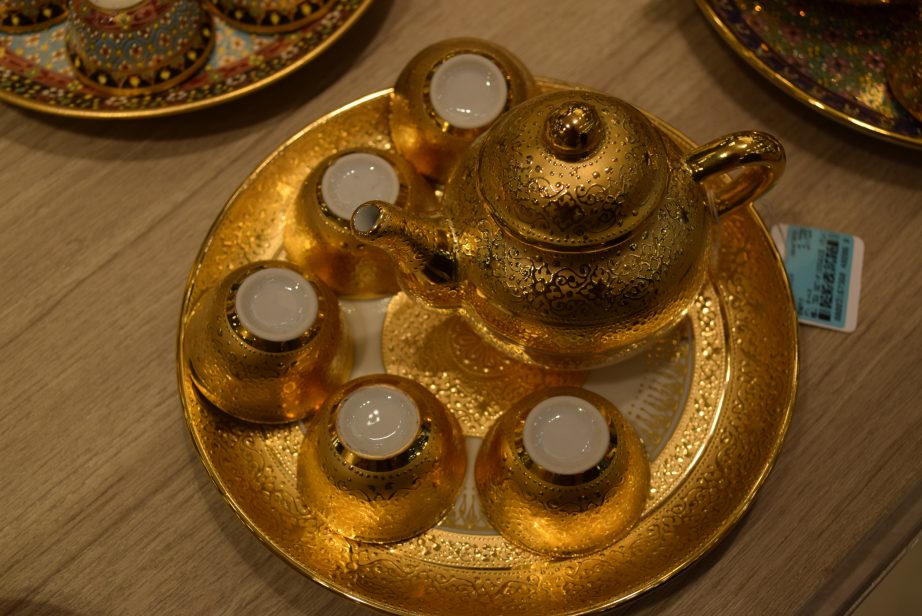 By the way also not a bad idea with a budget gift, Thai craftsmen can custom weave any name on the bracelet.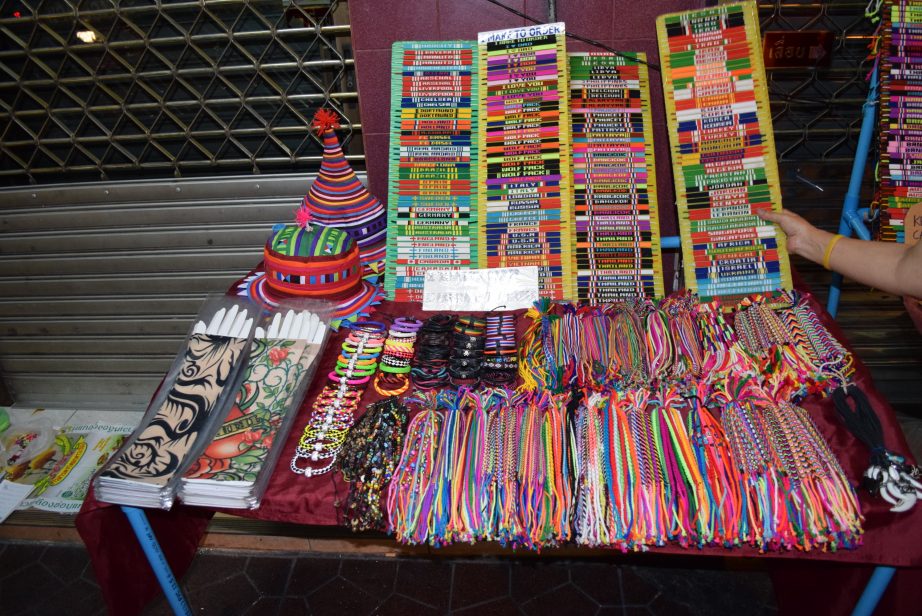 In the same market you can buy jewelry made of wood, coconut, leather, shells and coral. They are also not expensive, but they carry the energy of the master.
Watches. Copies of famous brands
18. Replica Watches. Walking through the shopping aisles along the beaches of Thailand, my husband and I were surprised at how many kinds of watches there are. Many watches are waterproof, which we personally tested while swimming. And you can buy quality replica Franck Muller, Rolex and Armani watches almost everywhere, even the beaches. If you buy a fake, then be prepared that the gold coating will peel off or they will stop working altogether. So do not shell out a lot of money for such a purchase, we bought our watch for 150 baht, and they still work.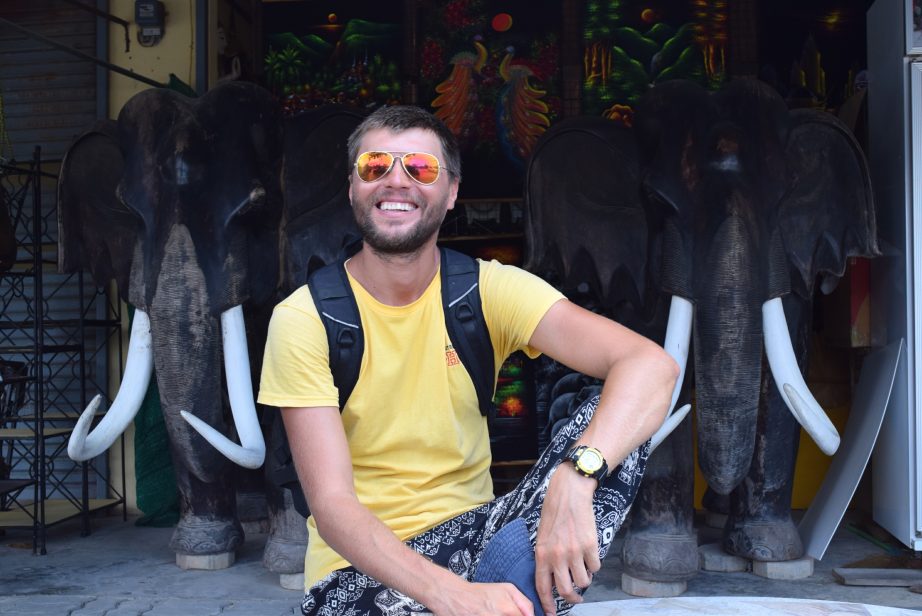 Latex products
19. latex pillows. Did you or did you not know that Thailand is home to one third of the world's natural latex supply? What is natural latex and how is it made? Walking around Thailand, more than once we noticed trees with bark cut and buckets tied to them. Almost like in our country, when in the spring they collect birch sap, and the Thais collect rubber, which is then used to make baby pacifiers, pillows and other things. Due to the fact that latex is elastic and holds shape well, latex pillows do not lose their shape while sleeping and you can wake up in the morning without a pain in the neck. For a quality product will have to splurge – one pillow of natural rubber for 800 baht, but will last 20 years for sure.
Check latex for fakes, you can do it by walking around the stores and understanding the difference between foam rubber and natural rubber. Natural latex has a grayish greasy hue, soft with an unpleasant odor specific. Fake, on the other hand, has a yellowish color, is inelastic and forms creases.
Electronics
20. Electronics. Many people buy the latest brands of phones and gadgets in the land of smiles. We did not come to Thailand for that, so we can not advise what electronics. But home appliances, as we noticed, are not expensive in Thailand. We had to buy a kettle at Big C for our trip, and it still boils water properly. The prices of these items don't bite.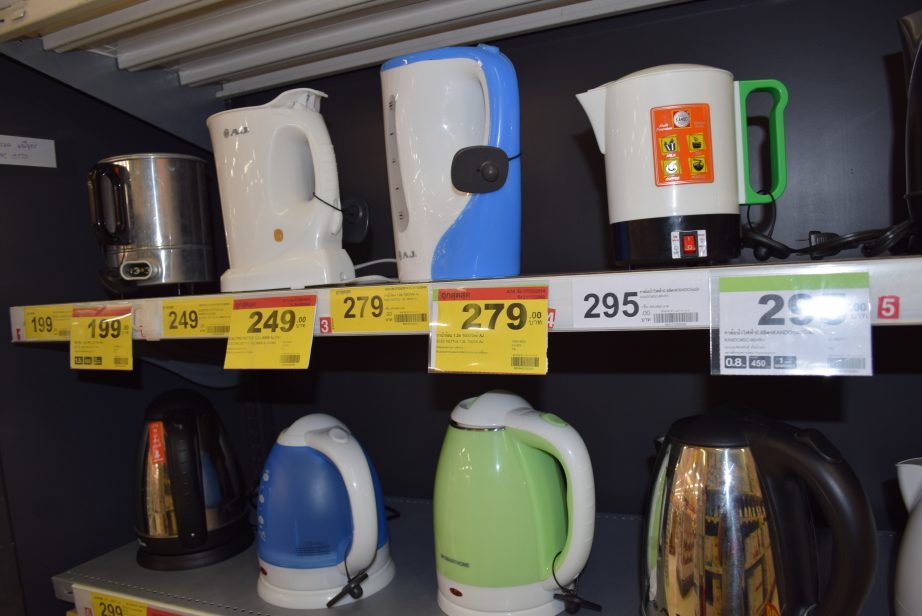 Kinder Surprise.
The biggest keepsake you can bring back from Thailand for us was our baby. It was such a surprise to my husband and I, because we have not expected that one day we will become parents for the second time.
While actively climbing mountains and jungles, I had no idea that I was expecting a baby. But even if I had found out then in Thailand that I was pregnant, I still wouldn't have given up hiking. If I feel happy when I'm climbing to the top of the mountain and such tiredness for me is a pleasure, then our son has chosen the happiest period of our life to come to us.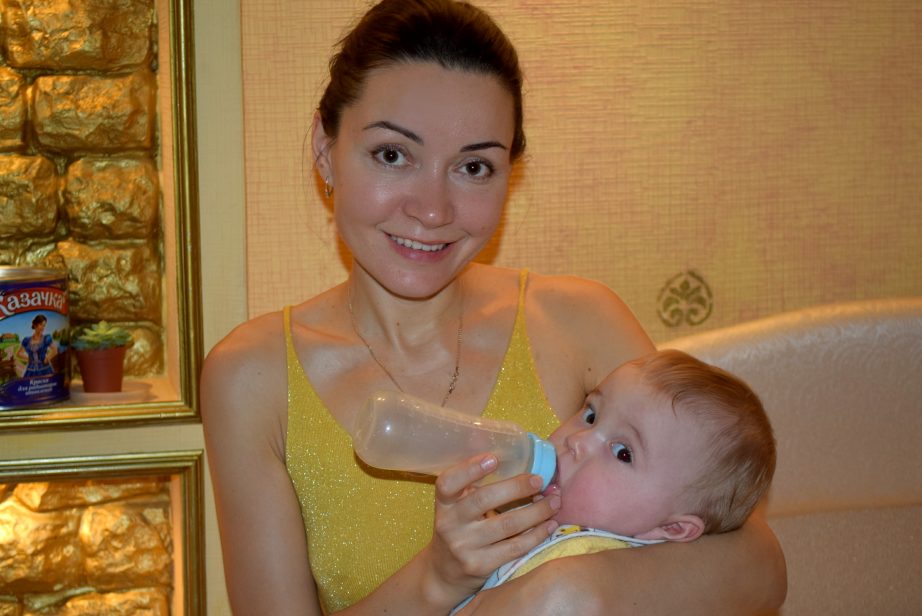 What you can't take out of Thailand
Buddha statuettes taller than 15 cm;
Ivory and tortoise shell souvenirs. Hides and stuffed crocodiles, skins and teeth of cats of prey, bats, butterflies and beetles. Because it is illegal to trade in these products, and all animals are protected by the state
Coral, shells, seahorses, plants, sand, rocks, land. Because all land and its natural riches in the country belong only to the king
fruits – durian, watermelon, coconut, rambutan. Durian, because of its disgusting smell, should not be brought into hotels at all
works of art, relics.
This is our entire list of things to bring from Thailand. But whatever souvenir you bring from the kingdom of smiles, the most unforgettable gift will be your impressions. I wish you all a pleasant holiday.