When to rest in Tunisia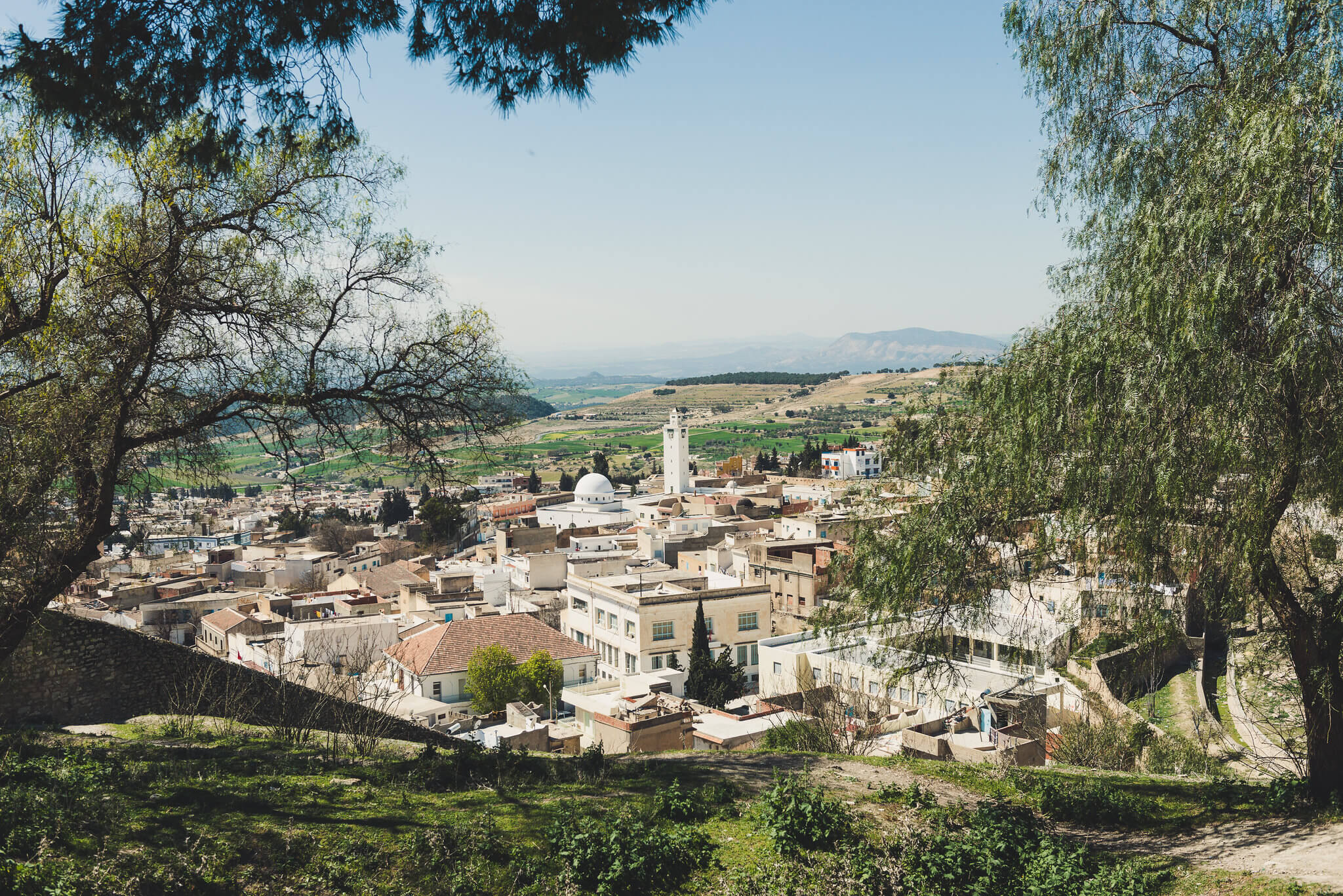 When to go on vacation in Tunisia so as not to burn under the searing African sun, not to freeze and not to catch jellyfish? Find out the best time to vacation in 2022 from our review of the seasons and weather by month. Water and air temperatures, weather conditions, travel tips and reviews.
Tunisia has a subtropical Mediterranean climate: hot and dry in summer, warm and rainy in winter, and the temperature readings of the resorts in the south and north differ by no more than 1-2 degrees.
How to save money when buying a tour? We use the services of Travelata and Level.Travel. They look for the lowest price among all tour operators. How to search for tours correctly? Read 7 tips on how to find a tour online.
Weather by Months:
January
Water and air temperature. In January in Tunisia, it is warm and rainy: +15 ° C during the day, +8 ° C at night, the water in the sea is +15 ° C.
Weather conditions. The weather changes frequently – then rain, then wind. You can't even dream about resting by the sea, but you can take a ride on the historical sights.
Do you want to get a tan in winter? In many countries at this time of the beach season. Choose a convenient destination: Vietnam, Thailand, Goa.
February
Water and air temperature. The first trees are in full bloom in February, fresh grass is blooming: daytime +18°C, nighttime +9°C, sea +15°C.
Weather conditions. The cloudy weather sometimes gives way to sunshine, the rains are still pouring, but not as often as in January.
The feedback from tourists. In February, it is better to go to rest in Tunisia for those who care about health. Thalassotherapy is possible at any time of year! True, the hotels are filled with European pensioners who came for health treatments.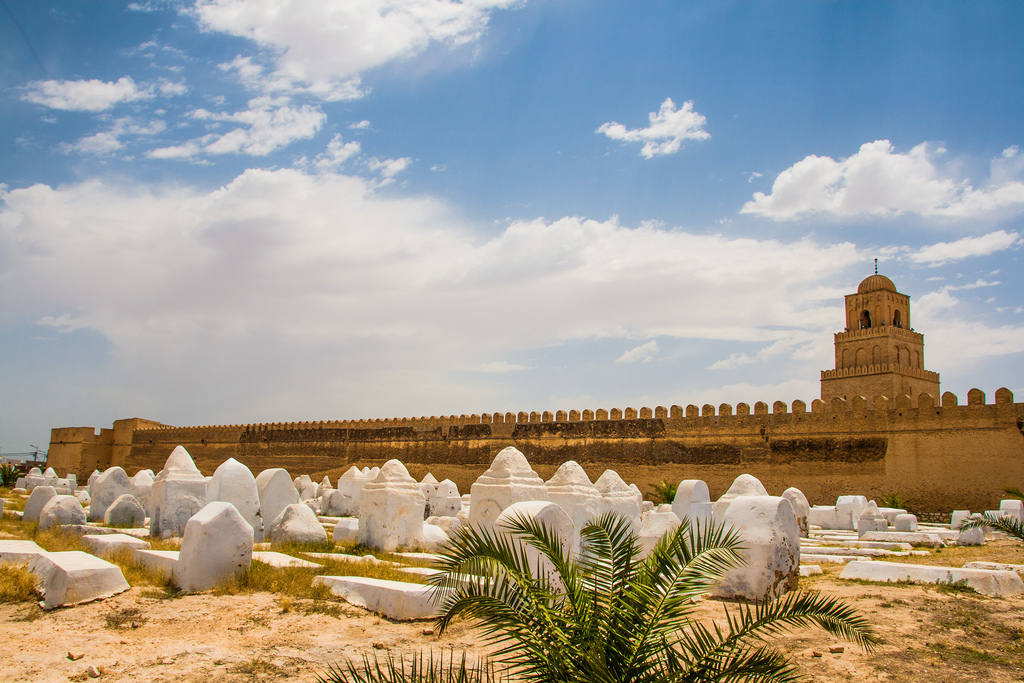 (Photo: khowaga1 / flickr.com / License CC BY-NC 2.0)
Water and air temperature. Early spring daytime +20°C, nighttime +11°C, sea +15°C.
Weather conditions. March is the blooming period in Tunisia: the sun is pleasantly warm during the day, but at night it is still quite cool.
Tourist reviews. At this time it is good to go on excursions and spend time in thalassotherapy centers.
April
Water and air temperature. April in Tunisia strikes with a riot of colors: day +23 ° C, night +12 ° C, sea +16 ° C.
Tourist feedback. It is still too early for swimming and tourists enjoy visiting the excavation sites, undergoing treatment in thalassotherapy centers and sunbathing. At the end of the month the first fans of short swims appear.
Water and air temperature. The weather in May is variable: +25°C during daylight hours, +16°C at night, sea +16°C.
Weather conditions. During the day the sun is shining, but after sunset you want to wear something warm. Few brave men open the beach season.
Reviews of tourists. If you do not like the heat, it is better to rest in Tunisia in May. At the end of the month it is already possible to talk about beach recreation, however, it is better to choose resorts in southern Tunisia, where the water is warmer.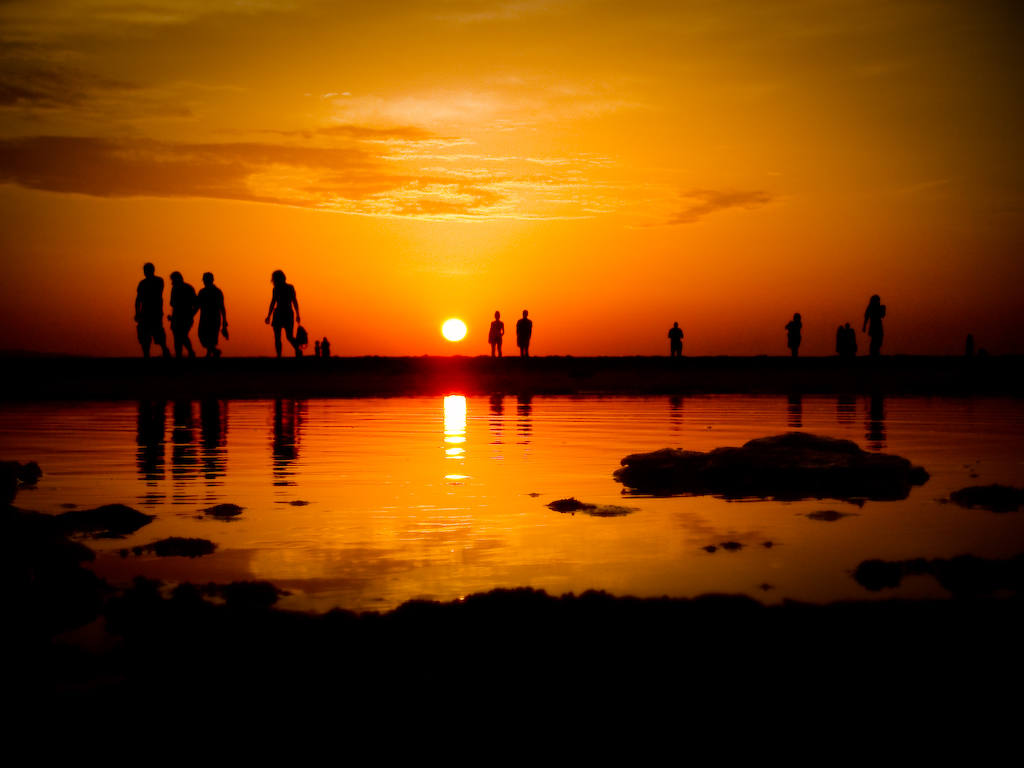 (Photo: crsan / flickr.com / License CC BY 2.0)
Water and air temperature. Perfect time for an even suntan: daytime +27°C, nighttime +20°C, sea +20°C.
Weather conditions. In the first half of the month the sea is cool for swimming. Beginning in the second half of June you can safely swim.
Tourist reviews. Holidays in June in Tunisia is best: it's not very hot, the evening is a pleasant cool, tourists are few. Hotels are gradually filled with holidaymakers.
Water and air temperature. In the middle of summer in Tunisia comes the heat: day +31 ° C, night +21 ° C, sea +23 ° C.
Weather conditions. The hot sand caresses the skin, juicy fruit pleases the eye, the sea is getting warmer every day.
Reviews of tourists. Most tourists go to rest in Tunisia in July – many believe that this is the best time. The weather is perfect, the sea is warm. In July, everything thunders – nightclubs and discos work.
August
Water and air temperature. In August, Tunisia's weather is dry and sultry: +35 ° C during the day, +23 ° C at night, the sea +28 ° C.
Weather conditions. During the day it gets so hot that not everyone can stand it, but the nights are mild and warm. The elderly and holidaymakers with children should refrain from traveling during this period.
Tourist reviews. August is a controversial month for recreation. On the one hand, the sea warms up to the temperature of steaming milk, and on the other hand, the warm water attracts hundreds of jellyfish to the shores of Tunisia, because of which bathing is uncomfortable.
Useful selection :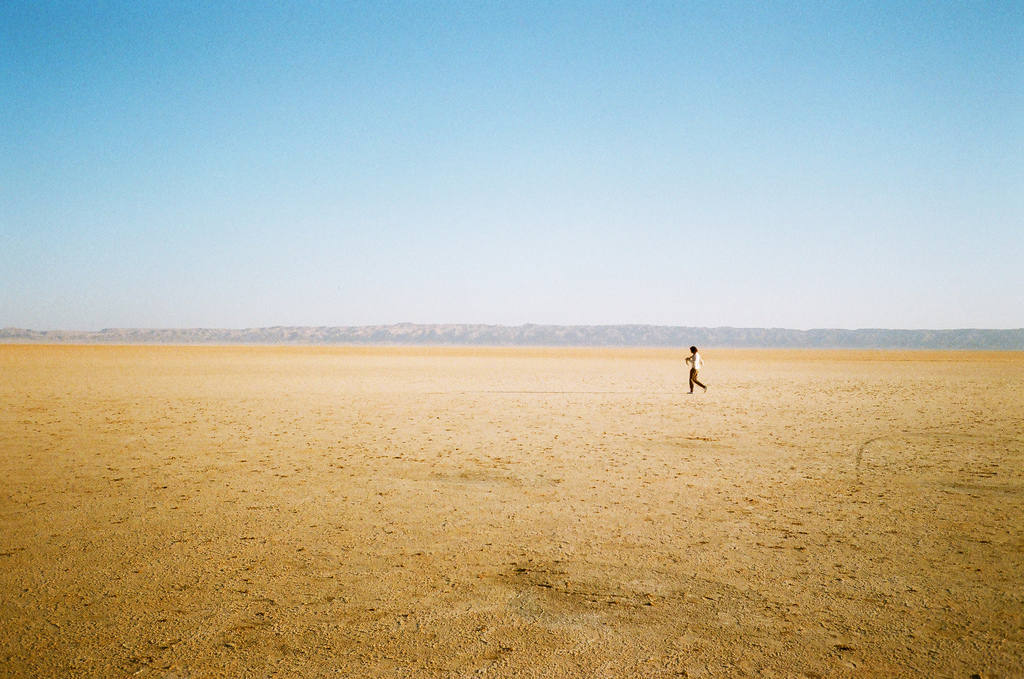 (Photo: nivea-cream / flickr.com / License CC BY-NC-ND 2.0)
September .
Water and air temperature. Autumn in Tunisia is mild and warm: daytime +31°C, nighttime +22°C, sea +26°C.
Weather conditions. This is one of the best periods for a holiday in Tunisia for everyone – the water is warm, there are no jellyfish, only a breeze sometimes comes in the afternoon and the sea is slightly rough.
October .
The temperature of the water and air. In October, there is no strong heat: daytime +29 ° C, nighttime +18 ° C, sea +26 ° C.
Weather conditions. Good time for traveling in Tunisia and beach holidays. The weather is good. The sea is still warm enough for swimming and the air is not so hot.
Feedback from tourists. In October, holidaymakers can afford any active entertainment, excursions and beach pleasures. The nightlife is still beating, although in the evenings you should already wear something with a long sleeve.
November
Water and air temperatures. African summer is leaving local latitudes for good: +22°C during the day, +13°C at night, sea water +21°C.
Weather conditions. The weather is getting worse: the sky is increasingly covered with clouds, strong winds with sand from the desert, it is chilly and uncomfortable at night. Sunny days are becoming scarce, and the raging sea can only watch.
Tourist feedback. The beach season is over, it's time for surfing. Because of storms sea water cools quickly, so without a wetsuit in the water is better not to climb.
December
Water and air temperature. The beginning of winter is characterized by excessively windy and damp weather: daytime +21°C, nighttime +10°C, sea +16°C.
Weather conditions. It rains more and more often, and strong winds agitate the sea. Good time for surfing and short trips around the country.
Tourist feedback. In December, there are few holidaymakers in the hotels of Tunisia – the restrained Arabian flavor attracts the heat-loving people less than the tropics.
(Photo: ropbo / flickr.com / License CC BY-ND 2.0)
Jellyfish Season in Tunisia.
In August, the current brings hundreds of jellyfish to the shores of Tunisia, and the higher the water temperature, the faster they multiply. As tourists write in their reviews, it does not vary from year to year – sometimes there are none, and sometimes impossible to enter the water.
Holiday season in Tunisia
High tourist season begins in May and ends in October. The first charter flights to Tunisia depart as early as mid-April.
The rainy season
Tunisia does not have long and heavy downpours like tropical climates. All rains are short, and most of the annual precipitation falls in winter. In summer it is always hot and dry.
When is the best time to go on vacation in Tunisia?
In Tunisia, the temperature never drops below +10 ° C. Winters are warm and humid, and summers are hot and dry. For active, cultural, educational and recreational recreation is more suitable in the fall and spring, and for the beach – the period from May to October. Incredibly beautiful in Tunisia in March and April, when all the plants are in bloom.
Undecided where to spend your vacation? Consider the East – the UAE, Egypt and Turkey. Or other resort areas of the Mediterranean Sea – Cyprus, Greece and Spain.
Season for holidays in Tunisia – 2022: when best to go?

Season in Tunisia – we look at the months and break it down by months: when, where and how much to expect (and both in rubles and degrees Celsius).
We tell you the difference between "when it's cheaper" and "when it's better" to go to Tunisia.
Update-2022 on entering Tunisia: certificate or PCR test in 48 hours.
Content
The beginning and end of the season in Tunisia
Tourist season for holidays of any kind in Tunisia lasts from May to October, when actively fly charter flights from Russian cities. In other months resorts of Tunisia freeze, fall into anabiosis and get noticeably cheaper. In winter they come here to breathe in the sea and for spa procedures.
Season flares up in Tunisia in June: the temperature rises to +30 ° C in the end, the water temperature to +23.5 ° C (exception – the island of Djerba, where everything +26 ° C). July and August can scare vacationers with dry heat and jellyfish. But in September the influx of tourists will be repeated – it's the Indian summer.
In the off-season in Tunisia, as perhaps everywhere else, is the best time to "go and see". If you like excursions – fly in early spring or late fall. And another important point: Tunisian resorts stretch along the coast from north to south. And in the same month in different places may be different climate (as the concept of season / off-season ).
In order not to confuse things – our table by month:
I nv
F eu
M arth
Ave
M ay
Y yun
Y yul
A vg
Cen
O kt
N oy
Dec.
All Tunisia
—
—
—
—
+/-
+
+
+
+
+
—
—
Djerba
—
—
—
+/-
+
+
+
+
+
+
—
—
Where to look for cheap tours?
Online aggregators are good for this. They collect offers from all leading tour operators, tell you when it's better to fly and are easy to use:
Travel prices are displayed directly from tour companies, but the upside is that you can get a cheaper tour by using promo codes.
✓ On average, the cost of a tour for two to Tunisia in the season of 2022 – from 65 000 rubles for 7 days (all inclusive); to rest for 10 days you can fly for 75-80 thousand
Family tour (Mom, Dad, me ages 2+) will cost at least 75 000 rubles per week
✓ Budget and seasonal Tunisia is in early May and late October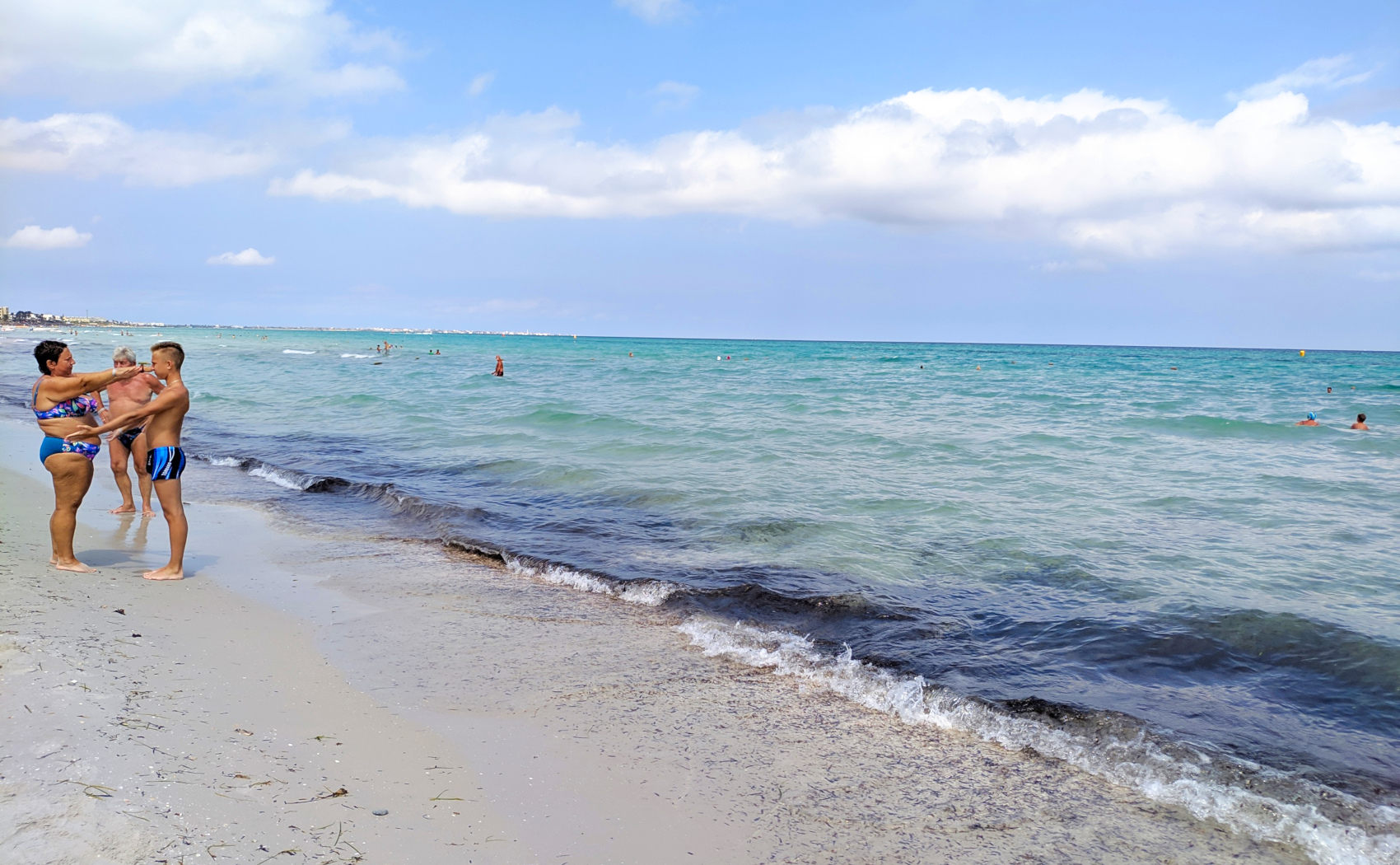 Weather in Tunisia by Month – 2022
The weather in Tunisia is almost African. Almost – because nights can be cool and the heat is easier to bear than tourists imagine. All because of the winds, which sometimes blow from the neighboring Sahara, then from the sea. They "smooth out" the summer heat (the main thing is not to get burnt by such a breeze) and cool the night air. And the rainy season, on the contrary, makes it especially dank.
So, let's break down each season in Tunisia by month, weather surprises and comfort level.
Tunisia in March, April and May
Tunisia in spring blooms: Spring is spring in Africa!
In March, winter rains may still fall on the heads of casual vacationers. Air temperature indefinitely fluctuates from +15 ° C to +25 ° C (at night 5-10 degrees below). About water temperature is not worth a peep yet (+15 ° C, who cares).
In April the tourist season is approaching. All around is blossoming and smells, fans of unhurried walks and excursions pull up. The air is steadily warming up to +20 ° C (we are aware of the cool breeze and take a jacket for the evening). Towards the end you can venture into the sea, but in the Djerba area, where the highest for April is +20 ° C in the water.
In May, the beach holiday in Tunisia is gaining strength, and you can safely lie in the sun and eat strawberries, which are just ripe. Wind and rain are possible, but less frequent. The temperature outside is +27 ° C, the water is warming up to +20 ° C in all resorts. Our tourists are swimming in May holidays (again, in Djerba), but only those who are happy and +21 ° C .
If you ask me what month it is better to holiday in Tunisia in the spring, my answer is April. When the season starts, you can save a lot of money (and the cold sea to compensate for the pool): prices for tours in April 2022 – from 55 thousand for two for 7 days!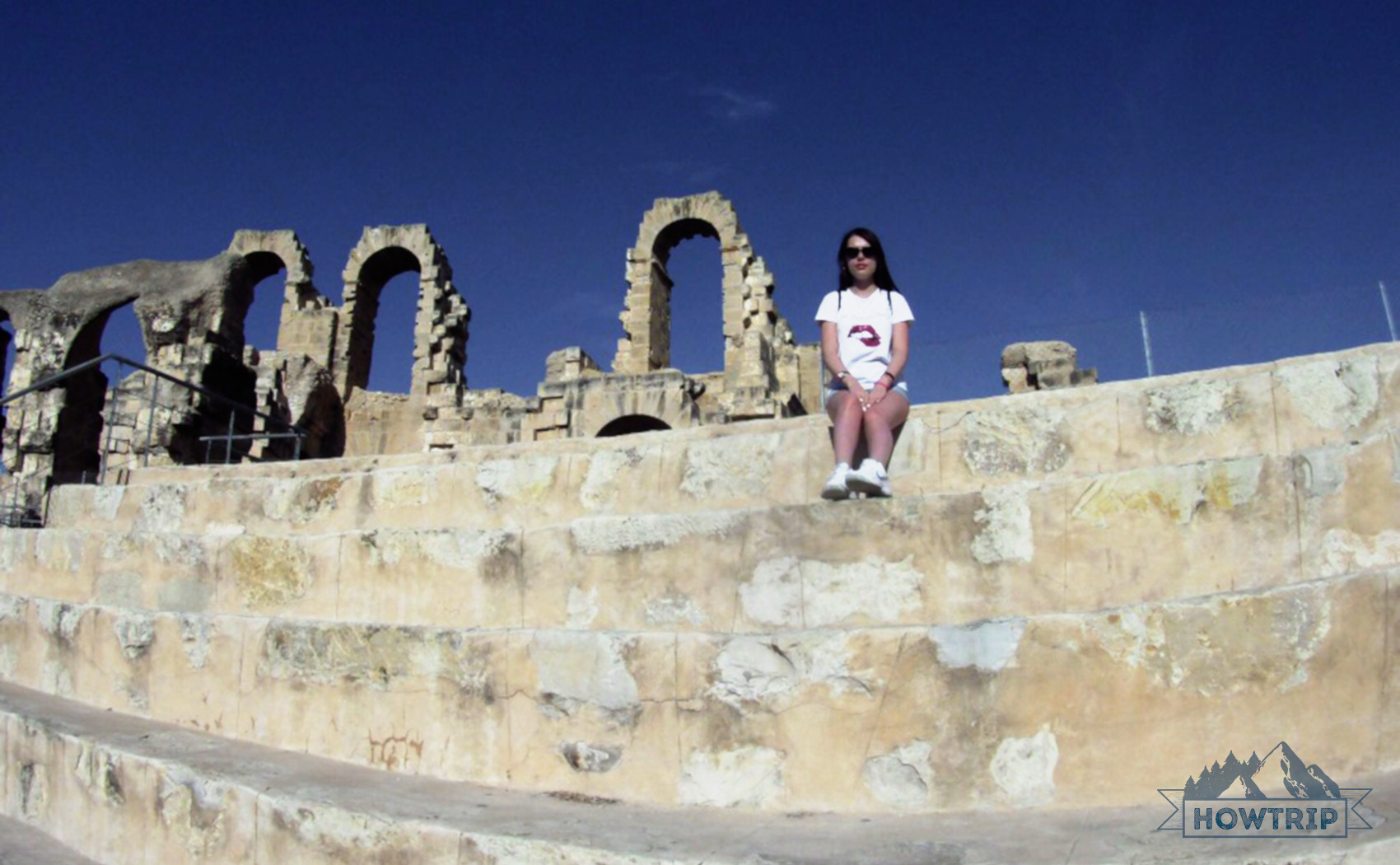 Tunisia in June, July and August
Those who prefer the high season in its fullest sense, should go to Tunisia in summer.
In June the swimming season starts. The degrees in the air (+28 ° C) and water (+24 ° C) and prices for holidays are increasing. Note that Tunisia in early and late June is different in terms of warmth. If you want more or less warm sea, in the first half of the month you better go to Djerba, from the second half – anywhere.
Already in July comes the hottest and driest period of the year. With +34 ° C in the air and +25 ° C in the water the most desirable object on vacation is an air conditioner. On excursions few people dare. However at this time hotels do discounts – if a week for two in June costs from 70,000 rubles, in July – from 55,000.
In August the beach season is interrupted by another delight of resort life – the jellyfish season. In Tunisia, Sousse and Monastir are particularly prone to this invasion. Although it is difficult to guess which coast will choose jellyfish for their beach holiday this summer.
Вы когда-нибудь задумывались — а чем отличается Тунис от Турции? Есть тут у нас статья на тему >>If you're interested, let's go explore
Tunisia in September, October and November
The best season for a holiday in Tunisia is September and October. During November the weather manages to surprise both the summer heat, showers and winter cold – Tunisia in autumn is more diverse than ever.
In September begins the velvet season: Tunisian families with children, retirees and other tourists who care about weather comfort. The air temperature is +30 ° C, the sun is not so active. The water, warmed up from the summer, +27 ° C. Everything is supposedly stable, although in September 2018 there was a real flood in Tunisia – to the point that hotels and the airport were affected.
The wonderful time continues in October: +25 ° C during the day disposes to trips to the sights, the sea has not yet cooled down (+24 ° C and only towards the end it drops to +22 ° C). In October the delicious Tunisian dates ripen. Prices for all this luxury is even slightly lower than in summer: a tour for two adults – from 55,000 rubles for 7 nights.
In November, the rainy season rages. At sea – storms, it gets cold up to +20 ° C during the day and +16 ° C at night. In Tunisia comes the winter. Find out where it's warm in November.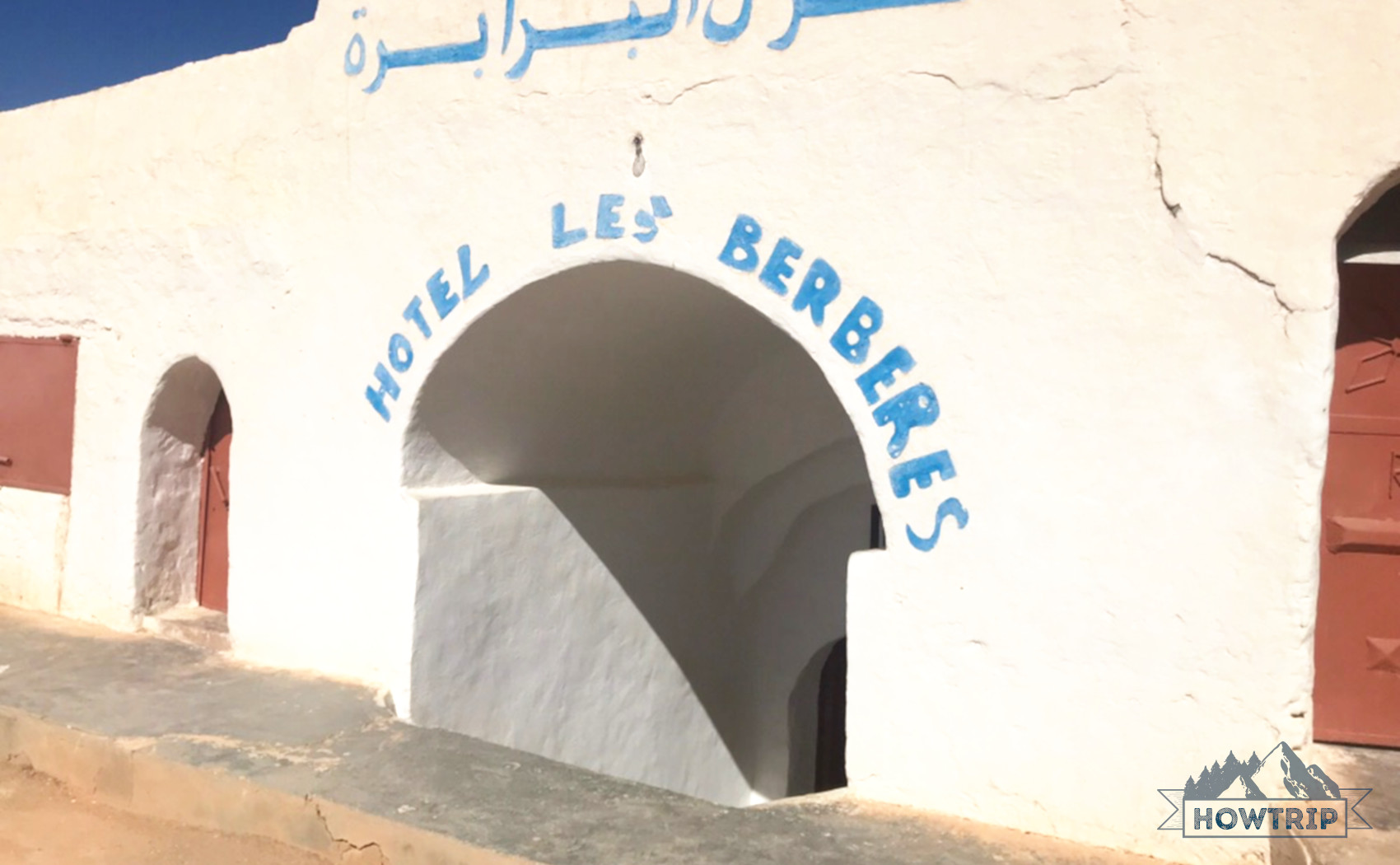 Tunisia in December, January and February
Cool. But for a change you can go to the thermal springs (hot, of course) in the town of Corbus, 70 km from Hammamet.
The weather in Tunisia in winter is quite mild. Yes, it rains, but it is still replaced by bright sunshine, which sometimes warms up as much as +17 ° C. In general, Tunisia during winter turns into a global (I dare say it) resort: in low season people fly here for thalassotherapy centers.
In December it is still not very rainy. On New Year's Eve (read: almost all December) "winter" hotels lure discounts, and tour guides drop the price tag from $120 for the popular Sahara to $100.
In January, Tunisia is flooded; the rainy season is in full swing. There are only 10 to 12 bad days a month. Temperatures are comparable to December, +13°C. Strangely enough, almond trees are starting to bloom and citrus fruits are ripening. By the way, even in early January from Moscow there are tours to Tunisia. And people go!
In February it gets warmer to +16 ° C. There are fewer rainy days, especially in the south. Tunisia is preparing for the arrival of spring. And for new tourists.
When is the best time to vacation in Tunisia?
To decide when it is best to go, answer yourself: what are you going to Tunisia for?
Do you want to catch the holiday season and go all out? Then tune in to the summer months (preferably June), late May or early September. The weather will not let you down. Personally for me the best month for a holiday in Tunisia is September!
Do you dream to put on the world map another tick "I was here, I saw it"? You can't wait to capture all the ruins on the photo, see a camel alive and bring 100500 souvenirs? Then welcome to Tunisia in April or October. This is the most suitable period for excursions. And the vendors in the local markets at this time are more cooperative.
Beach season in Tunisia you are not interested, you just want to rest your body and soul, slathered in life-giving mud? Come in winter. When the good weather ends, and the rains disperse the late bathers to their rooms, it's time for a total relaxation.
If you have already decided when to fly on vacation, move on to the next point.
What to see in Tunisia?
Take any booklet, a guide to Tunisia, and you are immediately offered a tour of the ruins of Carthage, will send a trip on quad bikes in the Sahara or there on camels to meet the dawn ($ 120 for two days, as already mentioned).
But Tunisia is not limited to that. So for you my personal selection of attractions:
Cape Angela is the northernmost point of the African continent, the best way to get there is from Bizerte. And it is better in spring (because it is more beautiful).
Lake Chott el Jerid is a salt lake with red-purple water and mirages. It is located in the central part of the country. Visit in the summer, when the drying water and creates those very mirages.
Ishkel Nature Park – the lake of the same name in the park is fed by hot mineral springs, in which you can dive for 20 minutes. What is not an addition to the spa?
Of course, the village of Tatooine! It's in every brochure about it, too. But I'm a Star Wars fan, so sorry. It's a must-visit!
Zaguan Park at the foot of the Zaguan Mountains. In addition to the mountains themselves, go there to see the Temple of Water, which began the ancient system of water supply of local cities.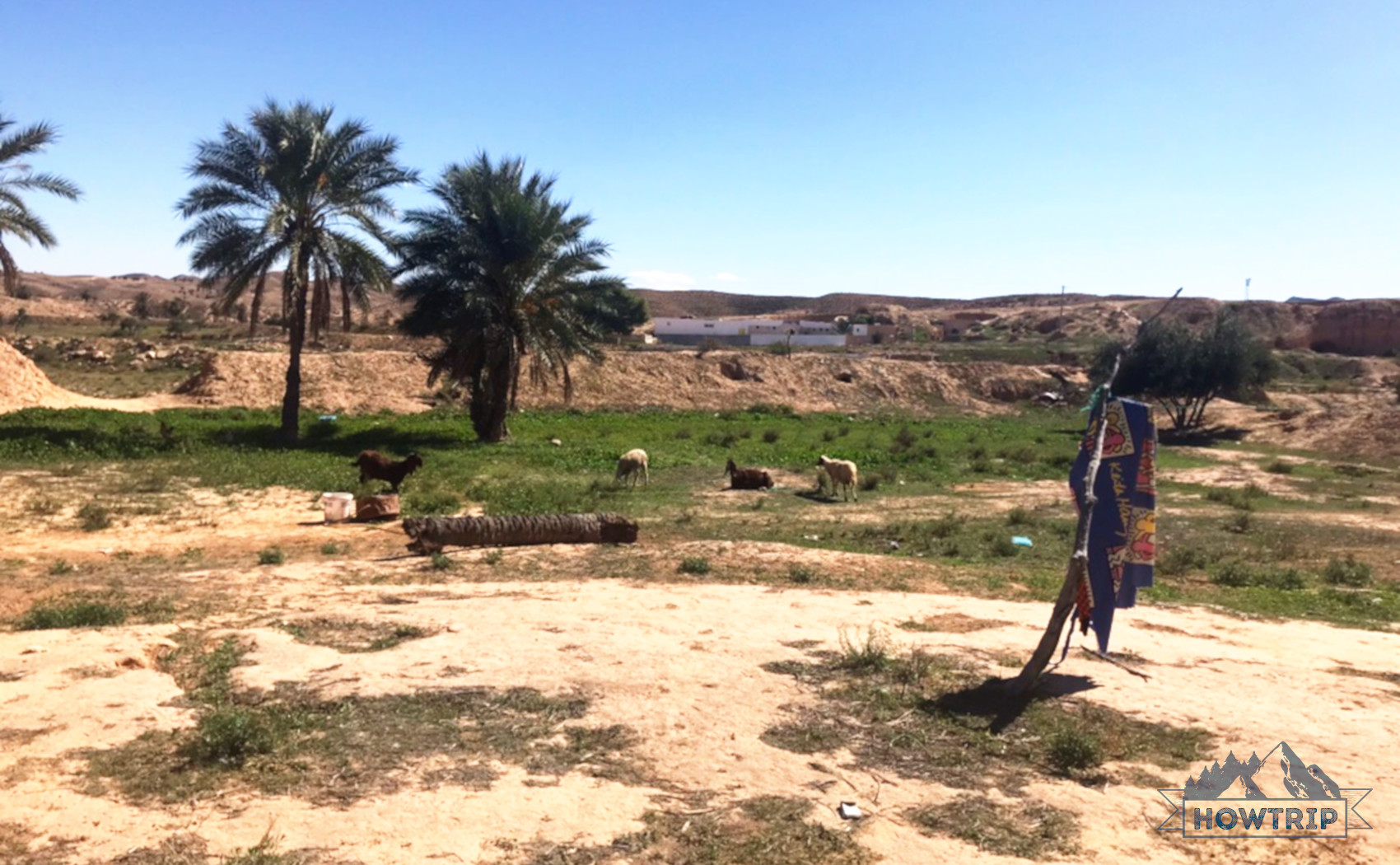 Reviews of Tunisia
Finally, let's find out what useful tourist reviews will advise us:
More often than not, the choice of the potential vacationer falls on Tunisia, because there do not need a visa. But do not forget that it is a fairly poor country … Be prepared to see an unsightly picture outside the hotel. And the hotels here should be no lower than 4*.
Some tourists after a trip resent the poor state of the beaches. It also depends on the category of the selected hotel – the more stars, the cleaner the sand on the beaches
Tunisia is a Muslim country. On the territory of the hotel complex may walk in a bikini, in the city be dressed in closed clothes.
For the same reason alcohol is freely available only in hotels. But I think it's enough;)
Considerable advice – take Euros or dollars with you when you travel. They do not change rubles there. And by the way it is more advantageous to change, oddly enough, in hotels.
Change exactly the amount you need. Otherwise you have to convert the Tunisian dinars back into Euros or dollars before departure. It is prohibited to take out of Tunisia national currency
If you send to Tunisia a child with a grandmother (ie, without their parents), do not forget to issue a consent to the departure.
When it is cheaper to rest in Tunisia?
According to most experienced travelers, the cheapest holiday in Tunisia is in April or in October. In these months you can catch a tour at a very "tasty" price.
Is it worth to go there out of season (December-February)? If you really want to, why not. But considering how long it takes to get to Tunisia, in the absence of charter flights all the savings will be eaten by the flight. For example, a round trip air ticket in February will cost from 22,000 rubles per person.
Tunisia: Monthly weather
All Tunisia
Djerba Island
air temperature, °C
water temperature, °C
air temperature, °C
water temperature, °C
Winter
December
+17
+18
+17
+18
January
+14
+15
+15
+15
February
+15
+15
+16
+15
Spring
March
+19
+15
+19
+16
April
+20
+16
+20
+18
May
+23
+19
+25
+21
Summer
June
+27
+23
+28
+25
July
+32
+26
+32
+28
August
+33
+27
+33
+30
Autumn
September .
+29
+27
+28
+29
October .
+25
+24
+25
+25
November
+20
+20
+22
+22
This material may not be copied without specifying a direct, active and open for indexing hyperlink to howtrip.ru.