The 7 best villas in Bali from $80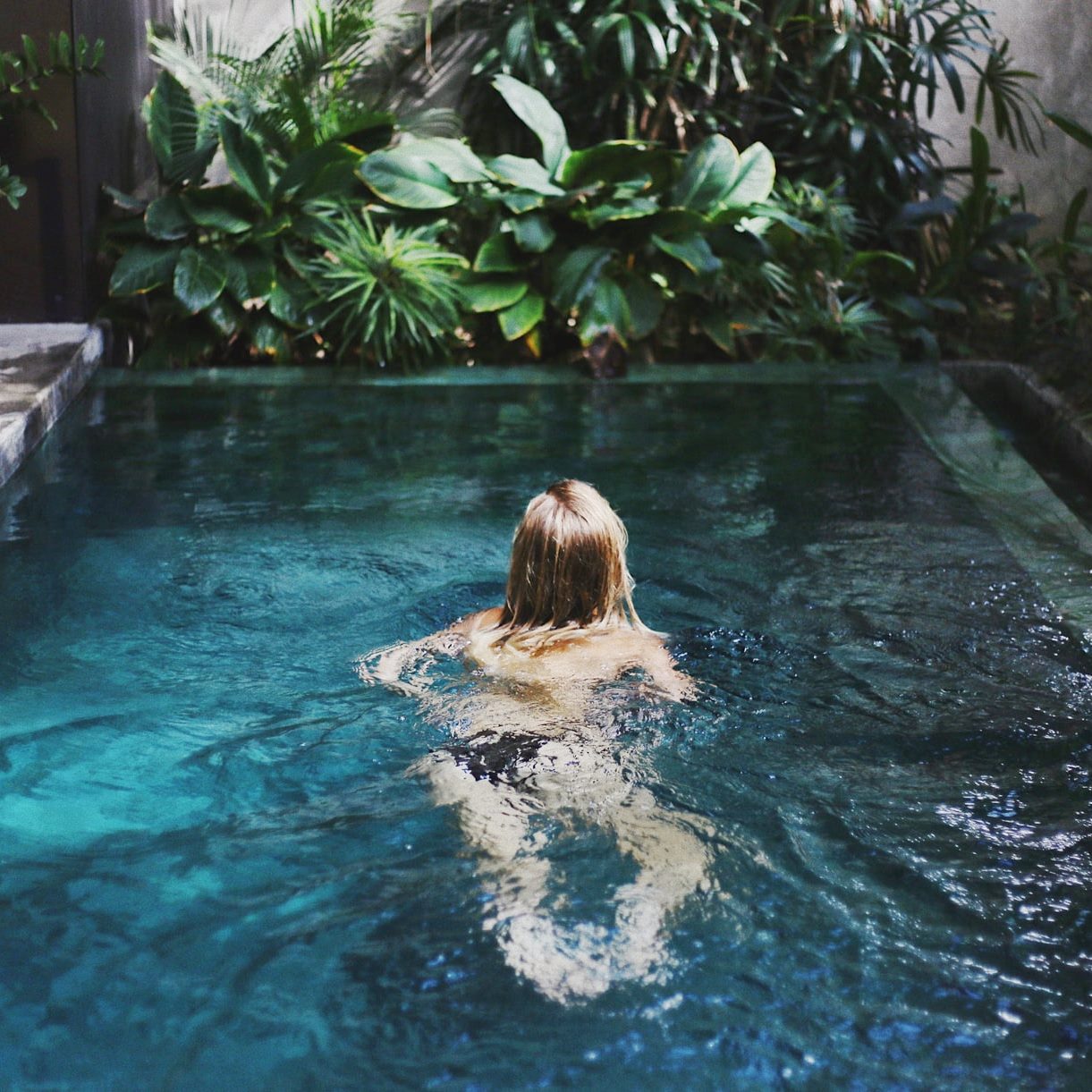 I've chosen the best villas to stay in Bali – jungle and oceanfront, Balinese-style and ultra-modern, inexpensive and luxurious. I also tell you which areas of the island are best to live in and how to save money when looking for accommodations.
Content:
Bungalows by the Ocean
In a secluded spot on the oceanfront stand pretty traditional joglo houses with Balinese-style interiors. Each has panoramic windows, a hot tub, a pool, and a bed with a white canopy. There is an ocean view restaurant, spa, bar and lounge areas. Bungalows for two are very inexpensive, starting at $120. Breakfast is included in the price.
Photo: WakaGangga 5*. Photo: WakaGangga 5*.
Sophisticated villas by the ocean
Living in a beautiful villa in Bali, away from civilization, listening to the surf and enjoying the sunsets is a dream! You can have it all at the Boutique Hotel Sensation 5*. Stay in an authentic Balinese style villa with carved furniture and elegant decorations, or opt for a futuristic white Zaha Hadid villa "Clouds". A small Pryaniki villa for four people costs from $300, The Laut villa for four with beach views from $460, and the unusual Cloud villa for six from $700.
Villa The Laut. Photo: Boutique Hotel Sensation. Villa Cloud. Photo: Boutique Hotel Sensation.
Villa in Seminyak
This villa differs from the usual Balinese houses by its modern design, huge space, elaborate lighting and a long pool. As tourists write in their reviews, it is pure luxury to get out of bed and dive straight into the pool. Even though the villa is in Seminyak, it is very quiet. There are stores and cafes nearby, so you can live with a child. A villa for two people costs from $140 per night, a villa for 4 guests from $280.
Villa Deluxe. Photo: Kiss Bali Villas. Villa Deluxe. Photo: Kiss Bali Villas.
A minimalist villa in Changu
A villa for connoisseurs of laconic interior: no visual noise, only natural colors and materials. A great place to relax in Bali! The beach, stores, cafes and clubs – all on the doorstep. Keep in mind that Changu – noisy and party place, so the reviews advise to live in a villa on weekdays, so that the music from the neighboring club does not disturb your sleep. Other than that nuance, everything is fine. You can rent the whole villa from $270 and a room in the villa from $130.
Villa "Bamboo" with one bedroom. Photo: ZIN Canggu Resort & Villas. Villa "Bamboo" with one bedroom. Photo: ZIN Canggu Resort & Villas.
A tropical villa in the heart of Ubud
The small villa complex is located in the heart of Ubud, the cultural center of Bali. Everyone who stays here is thrilled with the service, the design of the lodges and the location of the hotel. The villas are tastefully decorated in colonial style, with bright accents and curious details. The houses are surrounded by lush greenery, and almost all have their own pool. A small villa costs from $170, a villa with its own pool from $250 a day.
Botanical Suite. Photo: 11 on Kajeng. Villa Sunset with a pool. Photo: 11 on Kajeng.
A secluded villa in Ameda.
I think I found almost the perfect place to stay in Bali and reboot properly. The villa is on a mountain in Ameda and it has a view of the ocean. It also has an instagram infinity pool with a view! The design of the villa itself is unassuming, but everything is clean and neat. The two-bedroom villa is very inexpensive, starting at $80 per day.
Villa with a pool. Photo: Villa Aska Amed. Villa with a swimming pool. Photo: Villa Aska Amed.
Stylish villas by the beach in Sanur.
If beach vacations are important, I suggest staying in Bali at this hotel a couple of minutes walk from the ocean. The villas are stylish, with their own pool, but even more beautiful is the hotel's grounds, buried in the greenery. The main pool is stylized as a natural pond. According to tourist reviews, it is an oasis in an oasis – quiet, peaceful and relaxing. Villa for two costs from $85 per day.
Villa with a pool. Photo: Parigata Villas Resort. Villa with a pool. Photo: Parigata Villas Resort.
Where to stay in Bali
South Bali. Tourists who come for a couple of weeks, prefer to stay in the south of Bali.
Seminyak and Kuta. It has the most number of tourists. There are shopping centers, water parks, and nightclubs. It's easier to find cheap hotels or apartments. In the south, Denpasar is the provincial capital of Bali, where tourists go on excursions. Explore the best tours in Bali.
Changgu is loved by expats. The hipster district is attractive with stylish cafes, custom bikes, and great surfing conditions.
Bukit. The waves here are good. Lodging is primarily for surfers. – An area where you can stay in Bali for a beach vacation. There are many all-inclusive hotels. and Jimbaran are good places for beach and family vacations. – A picturesque island, a paradise for active travelers.
East Bali allows you to live in quiet seaside villages. In the area of Chandidas and Amed does not happen such waves as in the south of the island. Diving and snorkeling enthusiasts stay in the local bungalows.
Central Bali is 1.5 hours from the ocean. Among the rice paddies and jungles live those who have little interest in a beach vacation. The cultural center of Bali, Ubud, is loved by people who like to stay for creativity, meditation and yoga.
In North and West Bali people come to live away from civilization and learn the local traditions.
Bali is generally safe. The most unfavorable area for tourists is called Kuta. This resort has an unflattering reputation for night bars and drugs.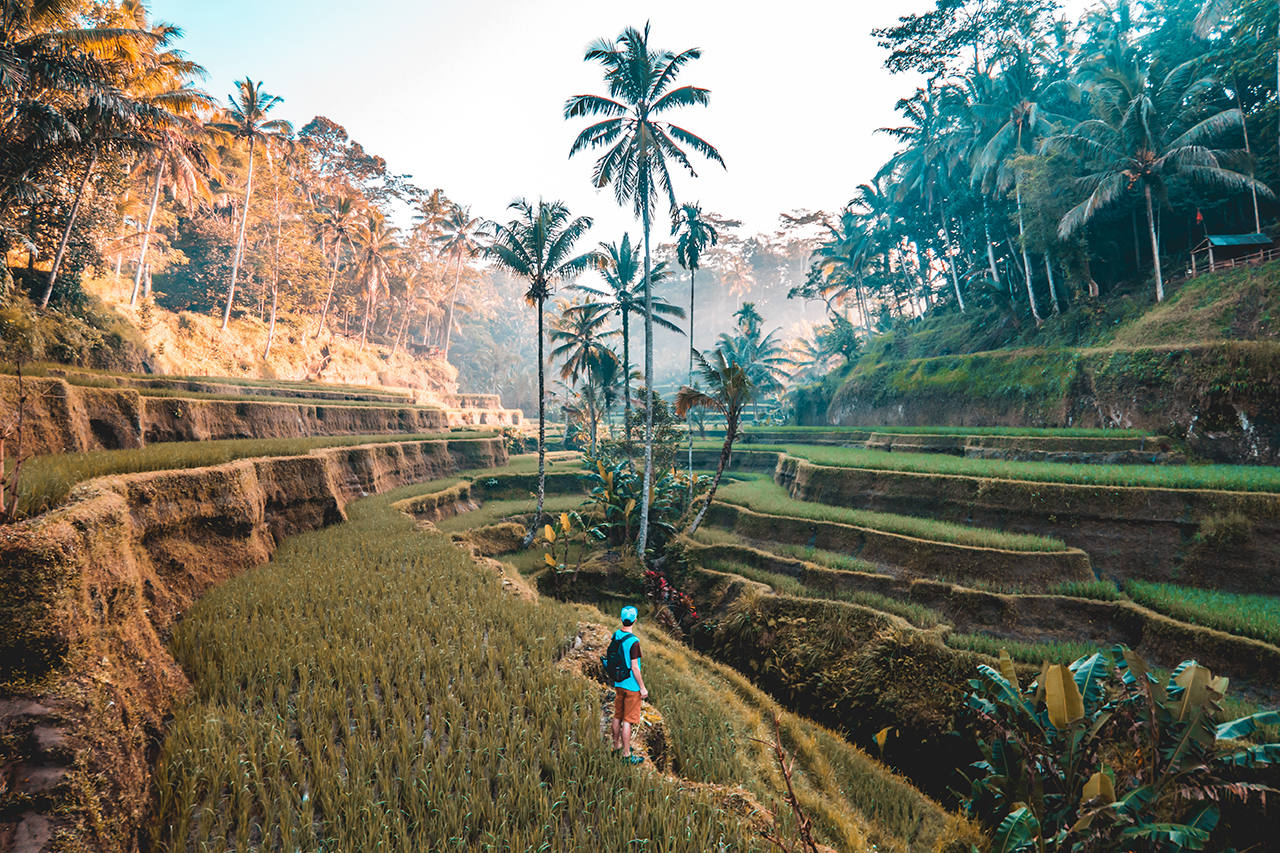 Rice Terraces Tegallalang in Central Bali. Photo: unsplash.com / @jamie_fenn.
How to save money and choose cheaper accommodation in Bali
Here are tips on how to spend less and find comfortable and inexpensive accommodations in Bali:
The high season in Bali lasts from May to October. Accommodation prices go up during this time.
It is cheaper to live in Bali in the cultural centers of the island – Ubud, Jimbaran and closer to the northern part. In the beach areas of Nusa Dua, Seminyak and Sanur housing is more expensive.
To be sure to rent cheap accommodation for a short period, look for and book in advance. No later than a month before your trip.
If you go for three weeks or a month, it's cheaper to stay in a bungalow or villa.
If you're going for a long time, get a budget hotel for 2-3 days, and look for long-term accommodation on the spot.
Find out in advance from the owner how they will pay for utilities and electricity. Their cost is not included in the rent price.
At the first meeting, the owners of housing in Bali always give an inflated amount. Bargain, and you will make concessions. Often the initial price can be brought down by 50%.
Inexpensive hotels in Bali
Anton Ptushkin's film about Bali
A well-known blogger and presenter understands the phenomenon of the popularity of the island of Bali, talks about surfing, beaches, and hotels. Check it out!
Where to stay in Bali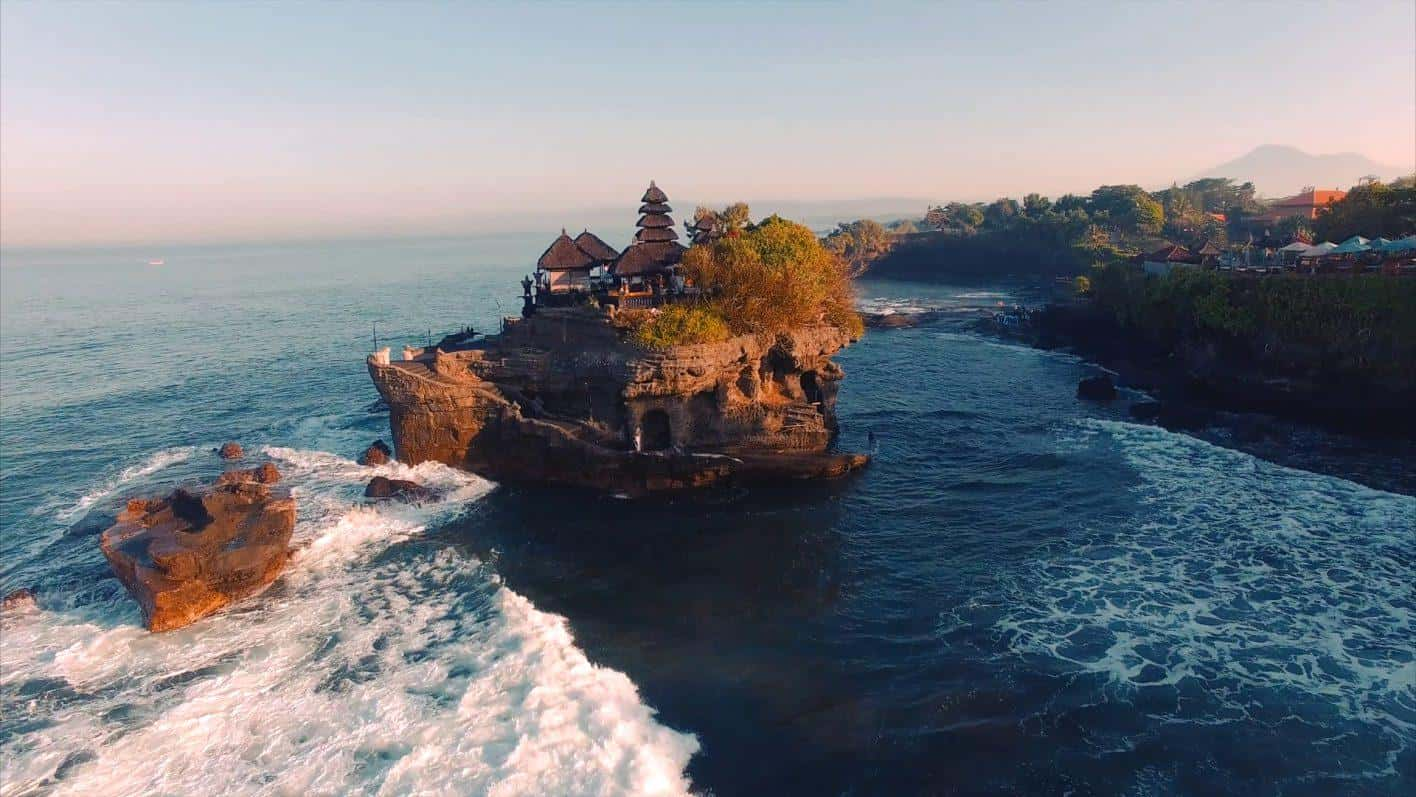 Where to stay
If you're planning a trip to Bali, it's important to find the right place to stay. It would seem that on such a small island there should be a minimum number of proposals for tourist accommodation. In fact, there are many different districts on Bali and each of them has its own nuances concerning the beach, infrastructure, price range, and weather conditions.
Island districts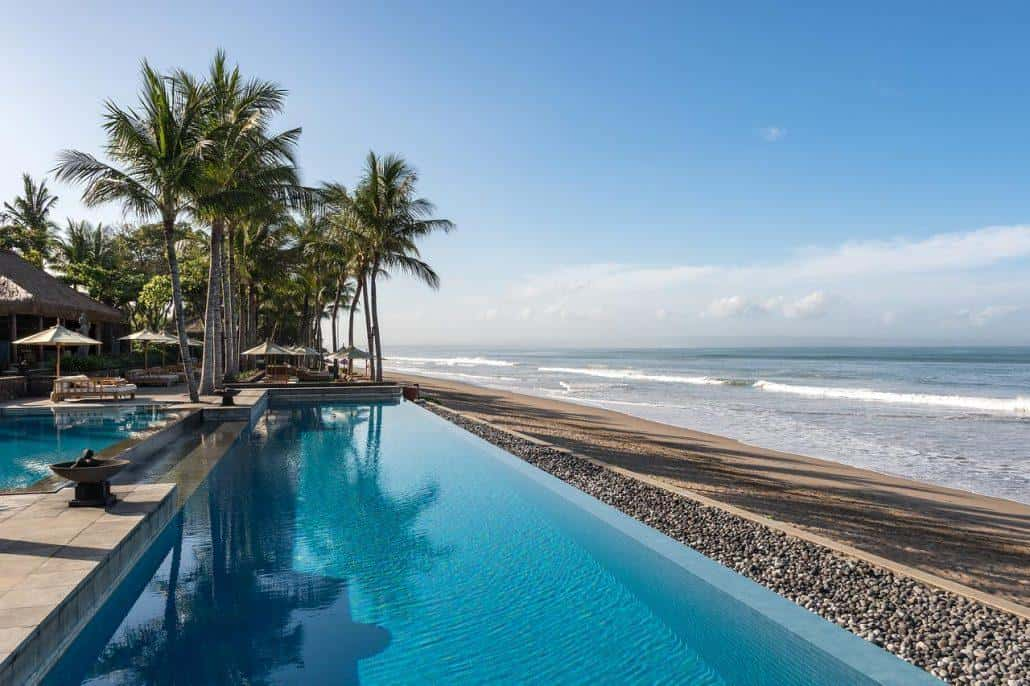 There is a division of parts of the island along thematic lines. One area is suitable for tourists who prefer a harmonious and measured vacation. There are regions that suit fans of noisy parties or extreme. Before you buy airline tickets to Indonesia, it is important to decide on the place of residence.
Currently, there are 14 regions on the island. Let's analyze the top ten most visited by tourists. We highlight the features of infrastructure, the main advantages and disadvantages of each area of Bali.
Bali consists of the following parts:
These areas have created excellent conditions for the comfortable accommodation of tourists. Here you can rent a villa, a house, a hotel room without too much trouble. But each area of Bali has its own characteristics in infrastructure, which should be noted in more detail:
remoteness from the beach;
Availability of various stores and bars;
the development of the hotel industry.
To make your Bali trip unforgettable and memorable, it is important to know beforehand what you are expecting from your Bali vacation. A quick look at the features of each area will help you decide which one best suits your needs.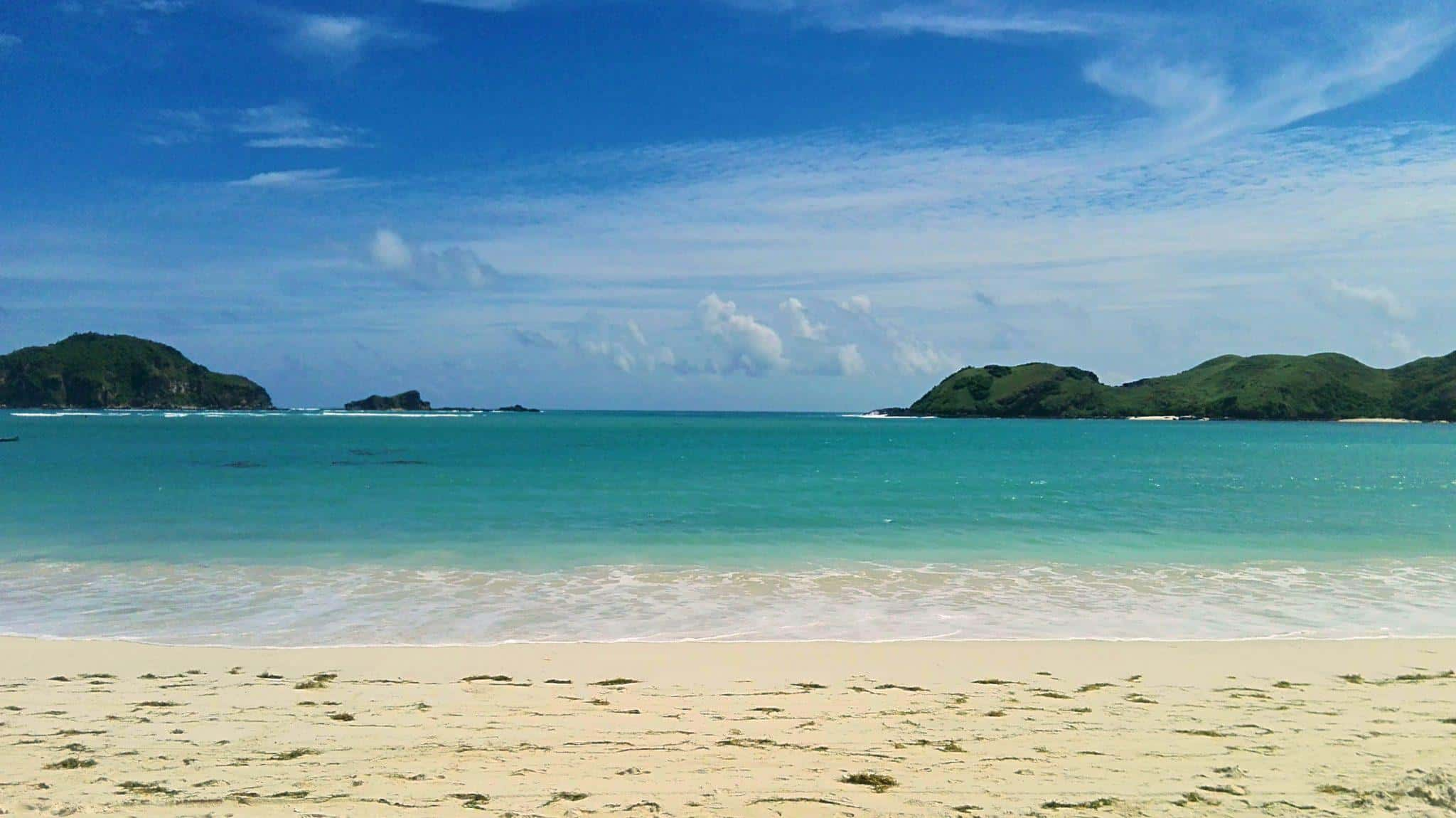 This region is the southernmost part of the island. Just a few years ago, this area was an abandoned village with few old houses. The infrastructure in the region was completely absent. There were no stores, no cafes, no paved roads.
Now Kuta is the most visited tourist destination in Bali. Instead of the old village appeared settlement with a huge number of attractions, hotels, stores, restaurants, cafes. At night in Kuta life goes on, young people spend their time in discos and bars until morning.
The coastline in this part of Bali extends for 5 kilometers. Here you can find a place to relax on the beach, rent a sun lounger and umbrella. The beach is within walking distance of the hotels. Tourists note the cleanliness of the coast, as well as reasonable prices for sun loungers and umbrellas.
Features of infrastructure
Today, numerous cafes, bars, restaurants, stores, nightclubs, shopping stalls and nightlife establishments have been built in the southern area of the island.
In Kuta, life does not stop for a minute. There are a lot of cabs, the prices for a fairly democratic fare.
The resort is ideal for young people and tourists who prefer a vibrant life during the vacations, extreme entertainment. The beach here is spacious, so fans of surfing love to come to Kuta. Both beginners and professionals will be equally entertained here in this southern part of Bali.
Disadvantages
The main disadvantage of Kuta is a large concentration of tourists. Not always the utilities have time to clean up litter, so it is difficult to call the resort a clean city. The disadvantage is the excessive intrusiveness of local merchants. They try by all means to impose goods on tourists not only in shops, but also on the sea coast. This area is clearly not suitable for travelers who go to Bali in the hope of a quiet and peaceful vacation.
Seminyak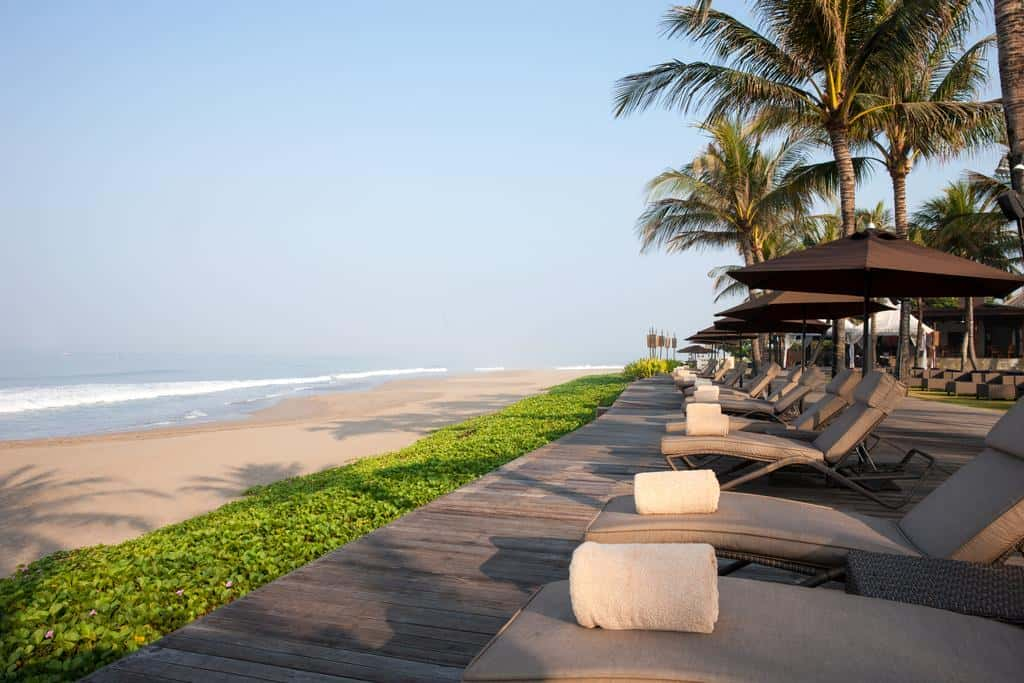 This is one of the most expensive areas of the island. Because of the high prices there are significantly fewer tourists, no annoying local vendors, no noisy nightlife.
On the streets of this part of Bali built and high-end restaurants, cafes, clubs, expensive boutiques. Seminyak – a great place for a beach holiday, as well as for organizing leisure activities. Here you can pick up the option of living in luxury homes, villas, five-star hotel complex located within walking distance of the coast.
The area is suitable for tourists who prefer to relax with a high level of service, dreaming of entertainment, not afraid to part with their money. The hallmark of this part of Bali are expensive restaurants of the European type. If you do not have extra financial resources, you can go to Seminyak on a day trip, and to choose a budget area of the island.
The main disadvantage of this part of Bali are high prices for accommodation and food. Seminyak is not a region suitable for isolated vacations. There are no beautiful panoramic views of the ocean, the many rice terraces, and pristine nature. Because of the maximum number of buildings here can not be secluded in the bosom of nature, but be bored will never get bored.
Bali – a relatively small island, so there is only one international airport "Ngurah Rai. It is located in its southern part, 12 kilometers from the capital Denpasar.
From the airport the easiest way to the nearby areas of Kuta and Jimbaran by bus or cab. Also nearby are the major highways, which are convenient to get to the resorts of Nusa Dua and Sanur.
Legian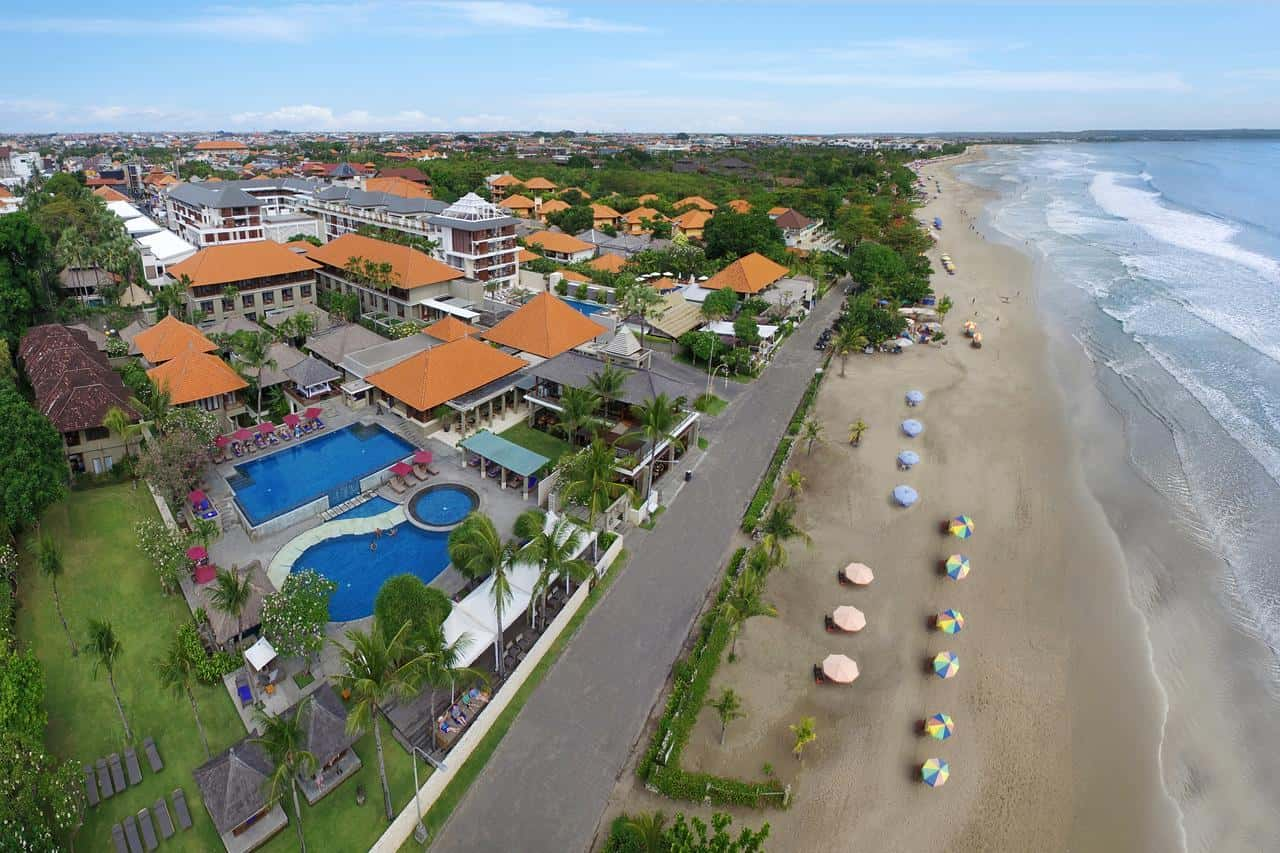 This area of Bali is close to Kuta. It is a small neighborhood, but the infrastructure is excellent. The main advantage of Legian is the remoteness of the hotel complexes, villas, houses away from the center. In the selection of housing options, you can book a room in a villa, which is far from the nightclubs, or rent a room in the center of nightlife.
The beach in the area has all the necessary infrastructure for a good holiday. The coast is clean enough. Waves are a rare phenomenon, so the resort is not suitable for fans of surfing.
In the area, in addition to restaurants, numerous stores, bars, there are points for renting bikes, so you can comfortably move around the resort.
Legian is suitable for a relaxing family vacation. Due to the remoteness of the hotel complexes from the center, you can quite comfortably and at reasonable cost to rest in Bali. Thanks to the reasonable prices, Legian is acceptable for tourists with an average level of income.
Among the disadvantages of this area include the lack of constant surf. There is no level of service, which tourists with a high level of income are used to.
Changu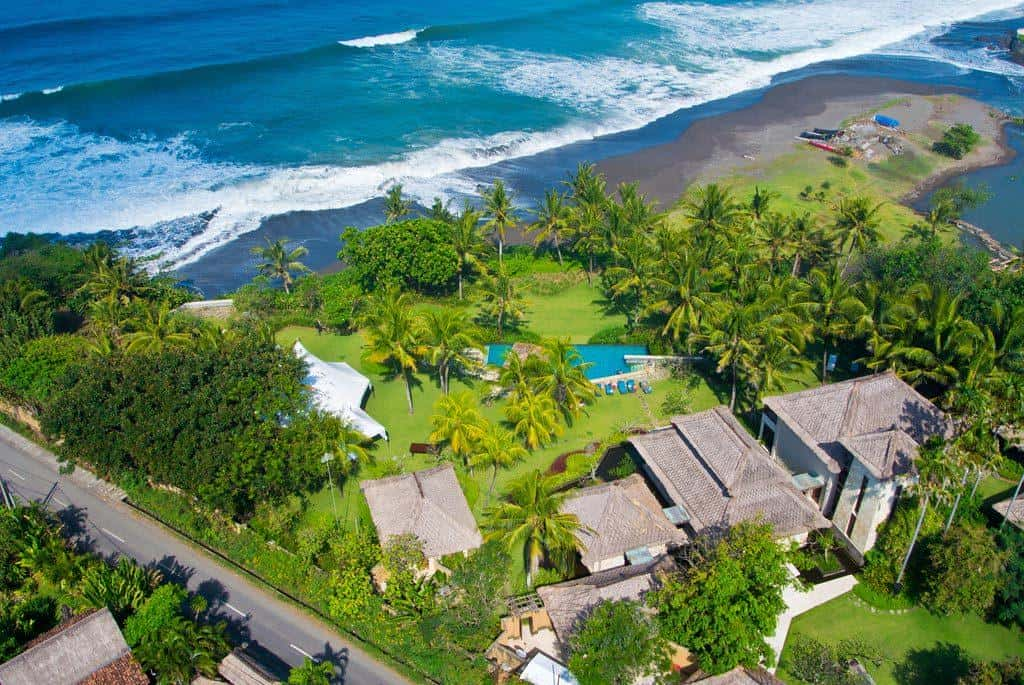 This is where the real Bali begins. Changu is located in the southern part of the island. It is only 15 minutes away from Seminyak. There is a relaxed, peaceful atmosphere. Tourists can enjoy the beautiful nature of the island: the green jungle, rice terraces, calm azure water. On the beaches of the region there are no crowds of tourists, so you can always find a place for comfortable sunbathing.
It would seem that with such a quiet life in Changu there should not be developed infrastructure. The reality is absolutely not. Here you can pick up the option of accommodation with a different budget. Tourists can spend their free time in cafes, restaurants, stores.
In Changu is an excellent bus service, and if you want you can rent a car. In fact, Changu is a true corner of paradise in Bali, where you can not only fully relax, but also get acquainted with the lifestyle of local residents.
Its peculiarity is that here are a combination of absolutely different things – snow-white sandy beaches and pristine coastal areas with sand of volcanic origin, which prefer surfers. That is why fans of this kind of water sports try to get here.
Among the disadvantages – the impossibility of fully-fledged swimming in the water because of the abundance of surfers. To be on the coast away from people, will have to get to transport, wasting time and money.
Bukit .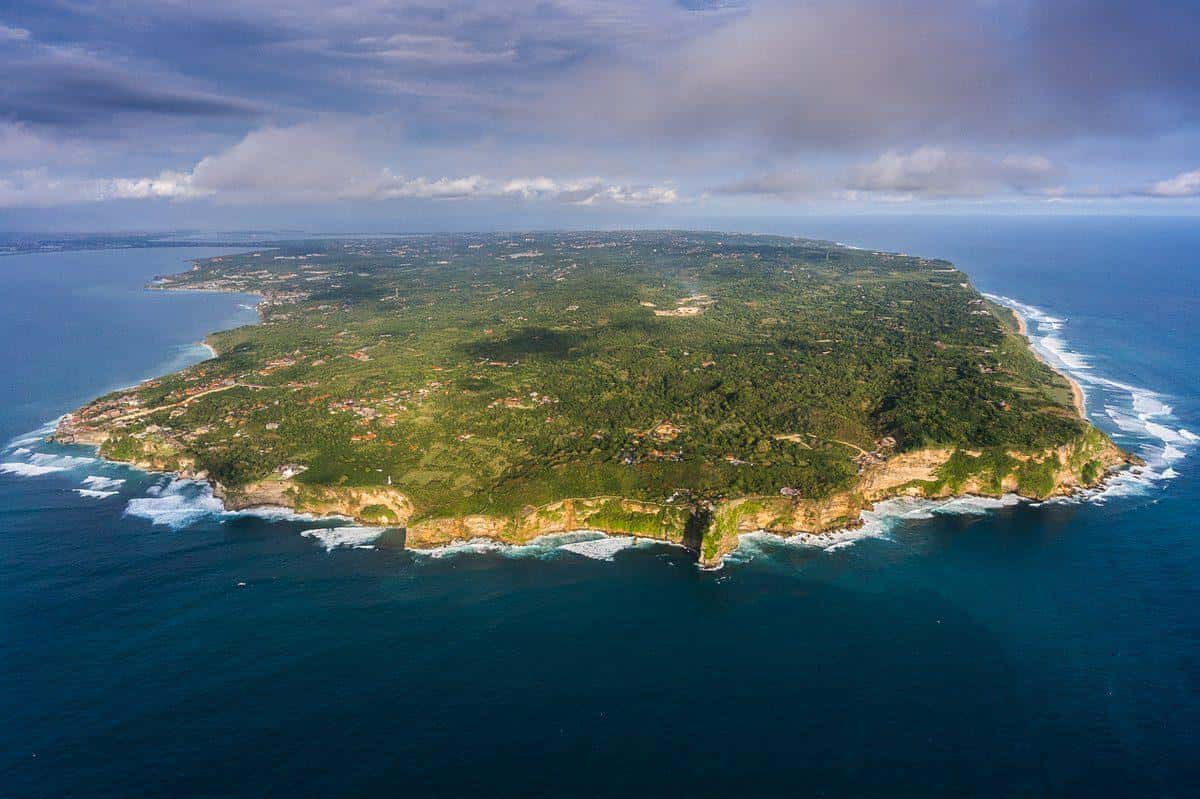 This is a peninsula, located in the south of the island. There are no long white beaches and rice terraces. Bukit has its own microclimate, characterized by higher temperatures and lack of precipitation. Because of the pristine forests and mountainous terrain, Bukit has a "twist" in comparison to other areas of Bali.
Many travelers who have been to Bali, the resort is associated with surfing. It is in the western part of this area that the world's surfing competitions are organized.
This peninsula is also home to some of the most luxurious villas. Offers to book budget accommodation in Bukit few. There is no well-developed transportation and numerous stores and restaurants.
Among those travelers who will be truly comfortable and interesting in the peninsula, note fans of surfing. On the coast there are several surf schools, offering equipment rentals. Suitable Bukit tourists who dream of seclusion in the bosom of pristine nature. The area is located 20-30 minutes from Seminyak.
Because of the lack of vibrant nightlife, many travelers return to their rooms by midnight.
Jimbaran .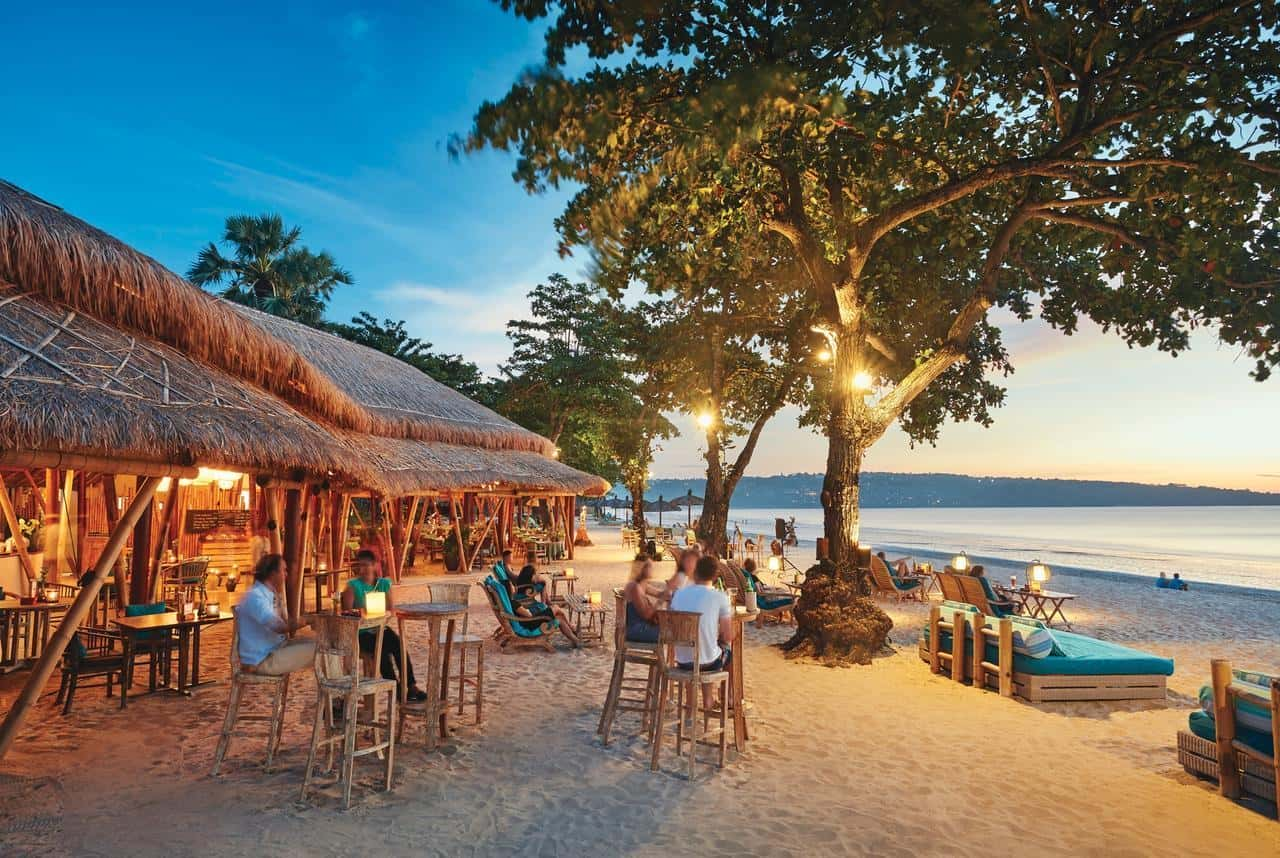 Located near Bukit. It is a small fishing village, located on the shores of the Indian Ocean. On the beaches of the usual phenomenon are fishermen's boats, but the tourists are a minimum. The sea is calm, the sand on the shore is white and clean. Even with the presence of huge waves in other regions of Bali, in the area of Jimbaran they are always small, suitable for learning to surf.
A distinctive feature of Jimbaran is the abundance of fish restaurants, offering guests delicacies of seafood. In addition to the five-star hotels, you can rent a luxury villa here.
This area of Bali is suitable for tourists who want to escape the hustle and bustle of the city to nature.
The disadvantage is the limited number of inexpensive villas near the sea coast. The infrastructure of the area still leaves much to be desired.
The cheapest tickets to Bali are usually found six to eight months before your desired date, with connections at Southeast Asian airports. And for the rest of the route you can also buy a low-cost flight. And sometimes it is better to take tickets only one way.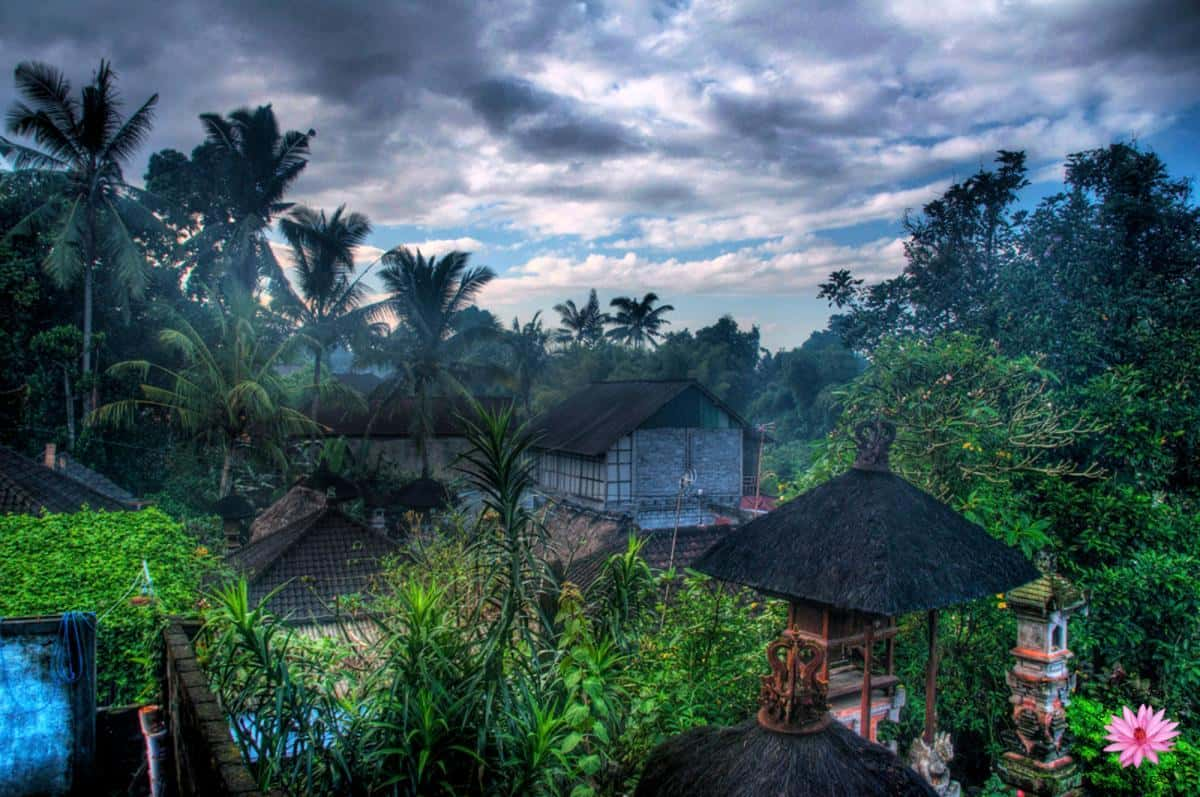 It is called the cultural center of Bali. If you are planning your first trip to Indonesia, you can choose Ubud as your vacation destination to get to know the Balinese and their traditions in detail. In addition to the many cultural attractions here picturesque nature. To study all the features of Ubud will require at least a week. This area is the most comfortable climate of the island, because the resort is located at an altitude of 200 meters above sea level.
As a cultural treasure of the island, Ubud has numerous workshops, galleries, shops, which offer souvenirs and national souvenirs.
The city is known for its opportunities for active and informative leisure activities: