How to get from Ho Chi Minh City to Nha Trang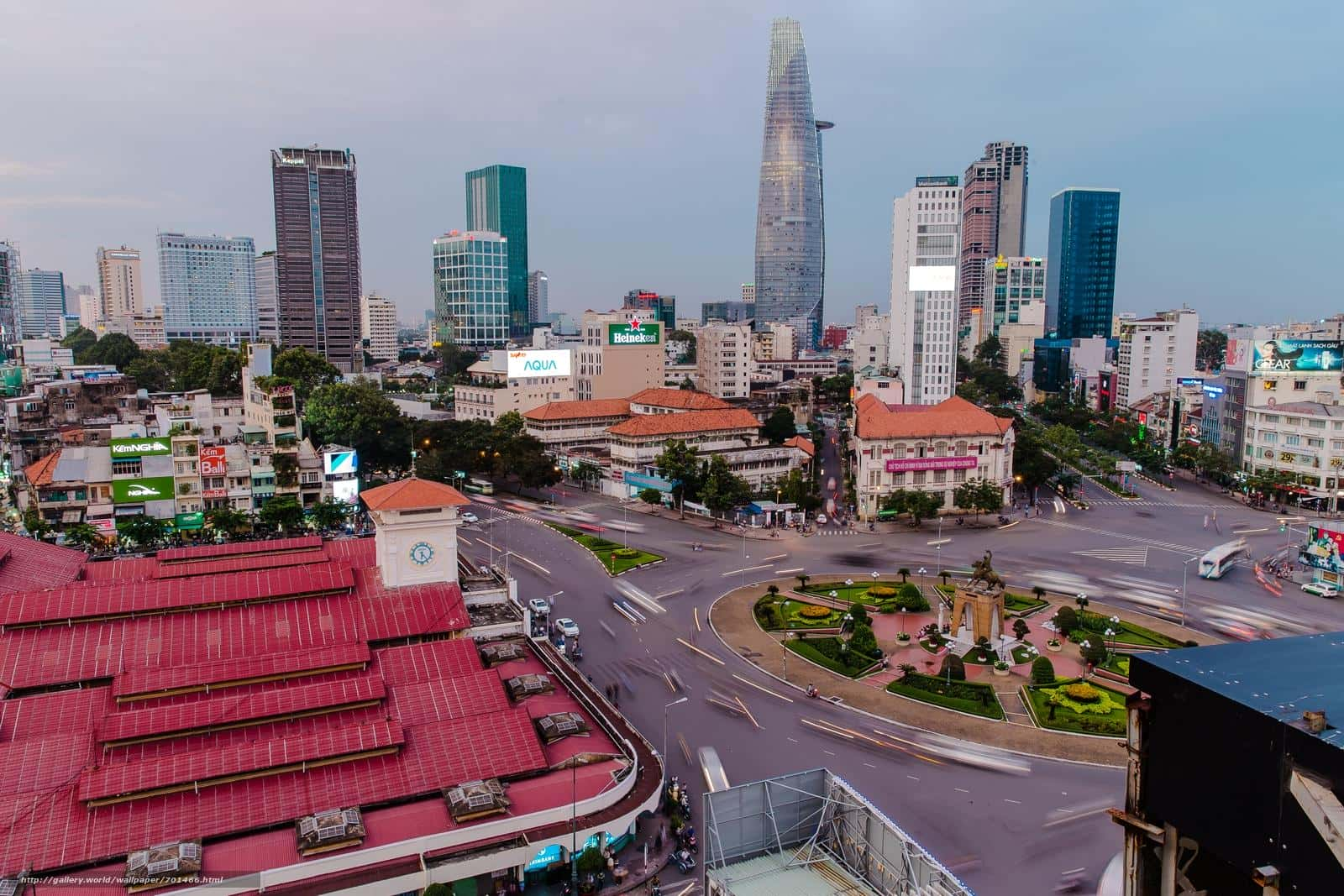 How to get there
How to get from Ho Chi Minh City to Nha Trang is useful to know for everyone interested in vacationing in Vietnam. There are three main options: by train, overnight bus and plane. It is advisable to study the nuances of each method in advance to avoid unforeseen problems.
Flight from Ho Chi Minh City to Nha Trang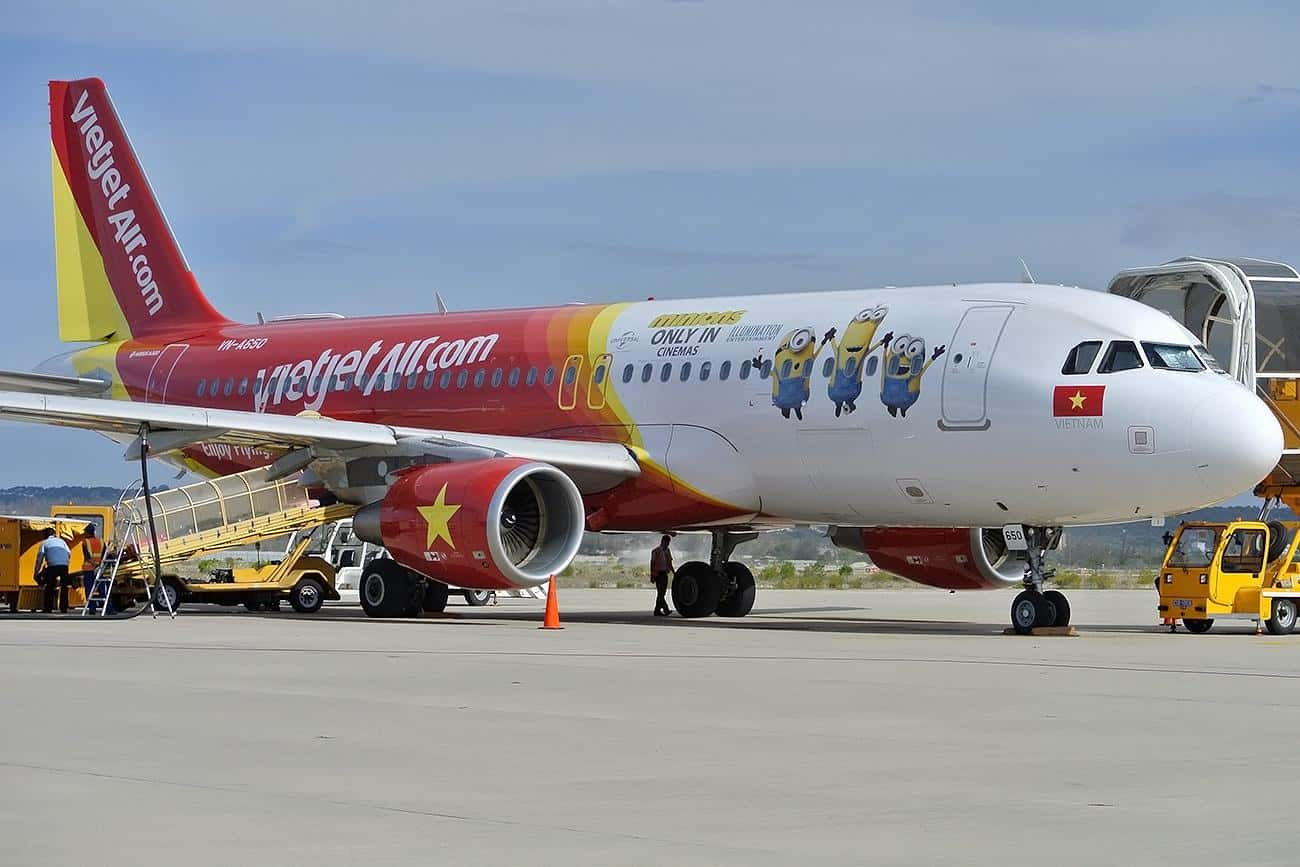 The flight from one city to another takes only an hour. In Ho Chi Minh City, it is not difficult to get to the airport. It is enough to take bus number 152. Many tourists choose the plane because of the affordable price. It will cost about 400 thousand dong. However, this way to get to Nha Trang has disadvantages. They are as follows:
Lowcoster JetStar charges an additional fee for luggage. It is about 143 thousand VND. In addition, if you pay by card you have to pay a fee equal to 55 thousand VND. Many tourists consider it as a desire to make a profit out of thin air.
Upon arrival in Nha Trang, you have to pay extra for the transfer. A trip on the minibus will cost 70 thousand dong. Transfer from the company Kiwi Taxi is more expensive option, but implies more comfort.
Tickets from Ho Chi Minh City to Nha Trang are not always budget-friendly. In some cases their price can be as high as $40. But keep in mind that the same cost will have to pay for the return trip.
When flying by plane will have to additionally book a hotel room. In the case of the bus, the night will have to be for the period of the trip. Overpayment for a hotel will average $19.
Night Bus.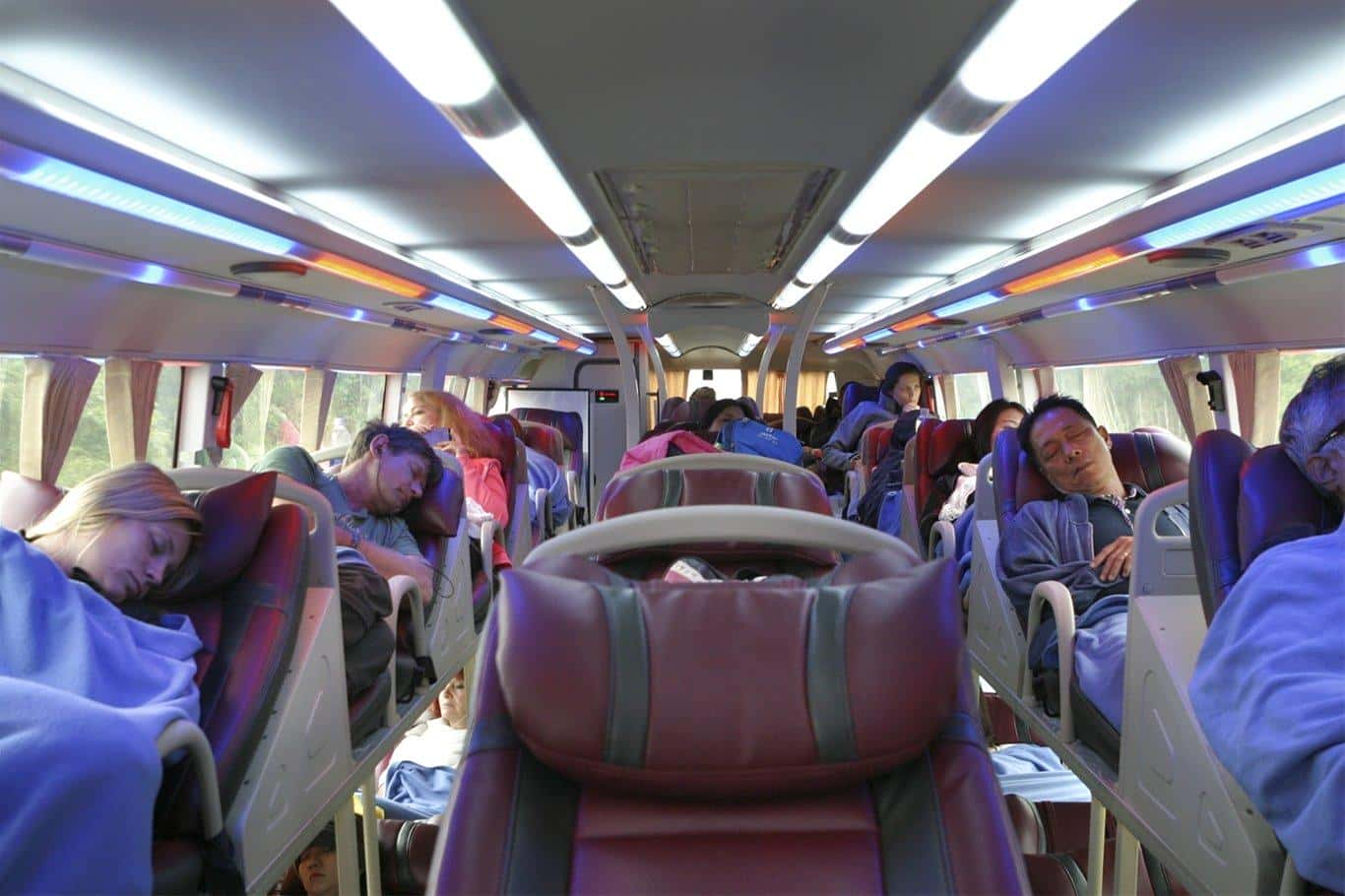 The night bus, which provides sleeping accommodations, is also called a sleeping bus. Their distinctive feature is the presence of comfortable reclining seats. They are arranged in three rows and two tiers. It will be most comfortable for people of average build.
Tourists with high growth may experience discomfort during the trip.
All the little things in the bus are very well thought out. There is a cup holder, comfortable cushion, seat belts, etc. The bus is air conditioned and has free Wi-Fi. Also, all passengers are given clean water and plaids. The only nuance is that you have to buy your own food.
The distance between cities is 430 km. It can be overcome for 9 hours. Since the trip falls at night, it is very easily tolerated. Before leaving by bus, it is desirable to take into account the following:
A restroom is provided, but does not always work. If necessary, the driver makes stops on demand.
Before the trip it is desirable to have a hearty lunch, as well as to take snacks or fruit.
Valuables should be taken in the cabin, and everything else can be placed in the luggage.
On arrival, it is allowed to leave luggage in the office of the company.
When choosing a seat it is advisable to give preference to the middle row from the bottom. This will avoid hypothermia, as air conditioners are located on the sides and above.
To have fewer passengers on the bus, you should buy tickets for the 8 o'clock flight. Usually more people are seen at 9 p.m. and 10 p.m. in the evening.
The main disadvantages of traveling by bus include the presence of cockroaches and careless driving by drivers. When driving on narrow roads in the mountains, the latter point is essential.
The offices of companies specializing in ticketing are located on Pham Ngu Lao Street. Among the most popular companies are Camel Tours and Vina Travel. The ticket price for one person will be VND210,000. By local standards, this is considered extremely budget-friendly.
On the Ho Chi Minh City – Nha Trang route, the bus leaves at 8 am or in the evening at 8, 9 and 10 am. The starting and ending points are the company's offices. According to tourist reviews, the cheapest tickets can be purchased from The Sinh tourist. Their price does not exceed 170 thousand dong. This carrier is also in demand due to the fact that it provides travel to many nearby cities. Hotel on arrival is more convenient to look for on the platform Roomguru. For those who want to save money, you should pay attention to the Min Hoa Hotel.
Travelling by Train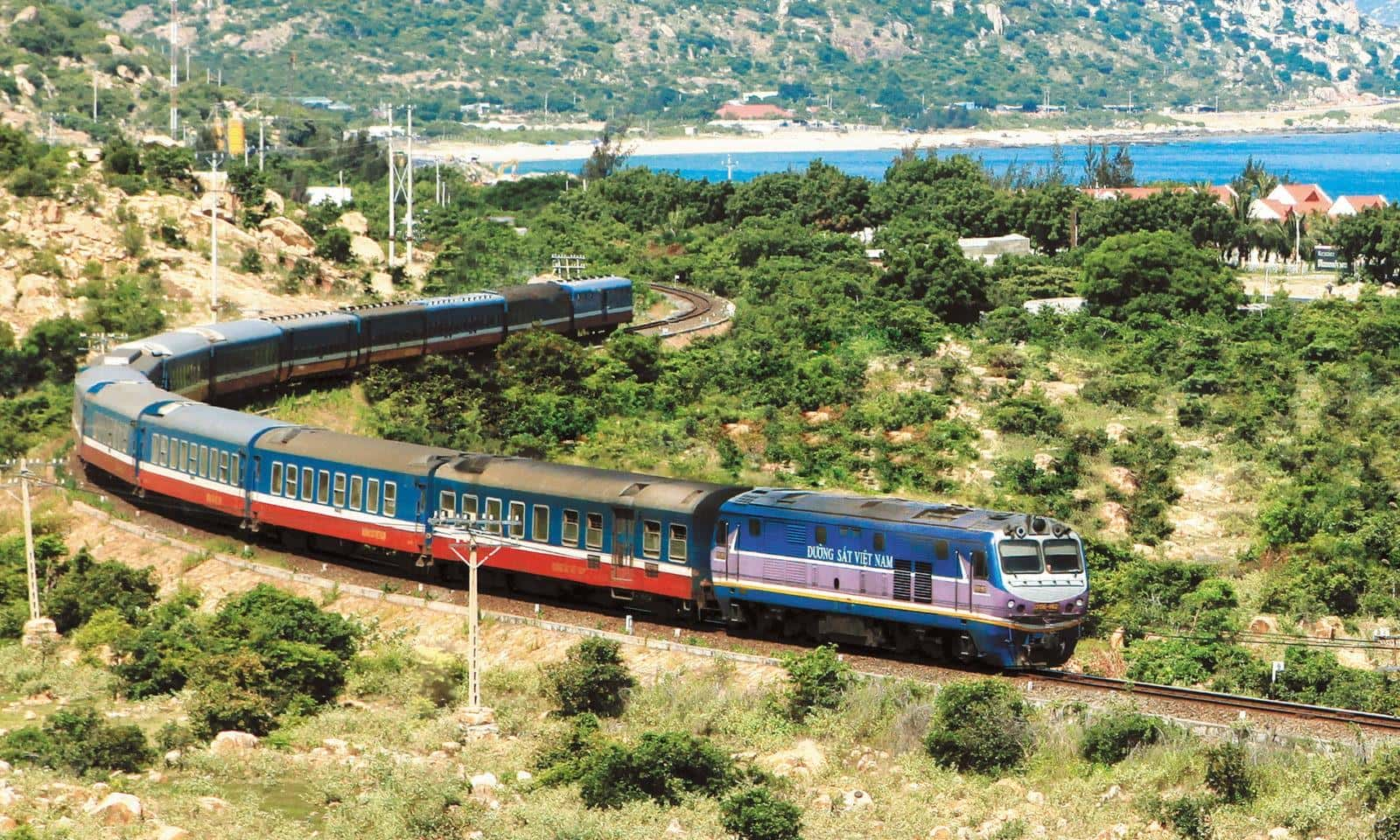 Departure to Nha Trang is from Saigon Station. The train schedule can be found on the official website. Day trains leave at 06:00, 09:00 and 13:10 hours. Evening trains leave at 19:10 and 22:00. The ticket price depends on the type of train and the comfort level of the seat.
The average cost is 320 thousand dong. The journey takes no more than 9 hours. Compared to the bus, this option loses significantly. Air conditioning and sleeping places are available, both there and there. And the cost of the train ticket is much higher.
Travelling by cab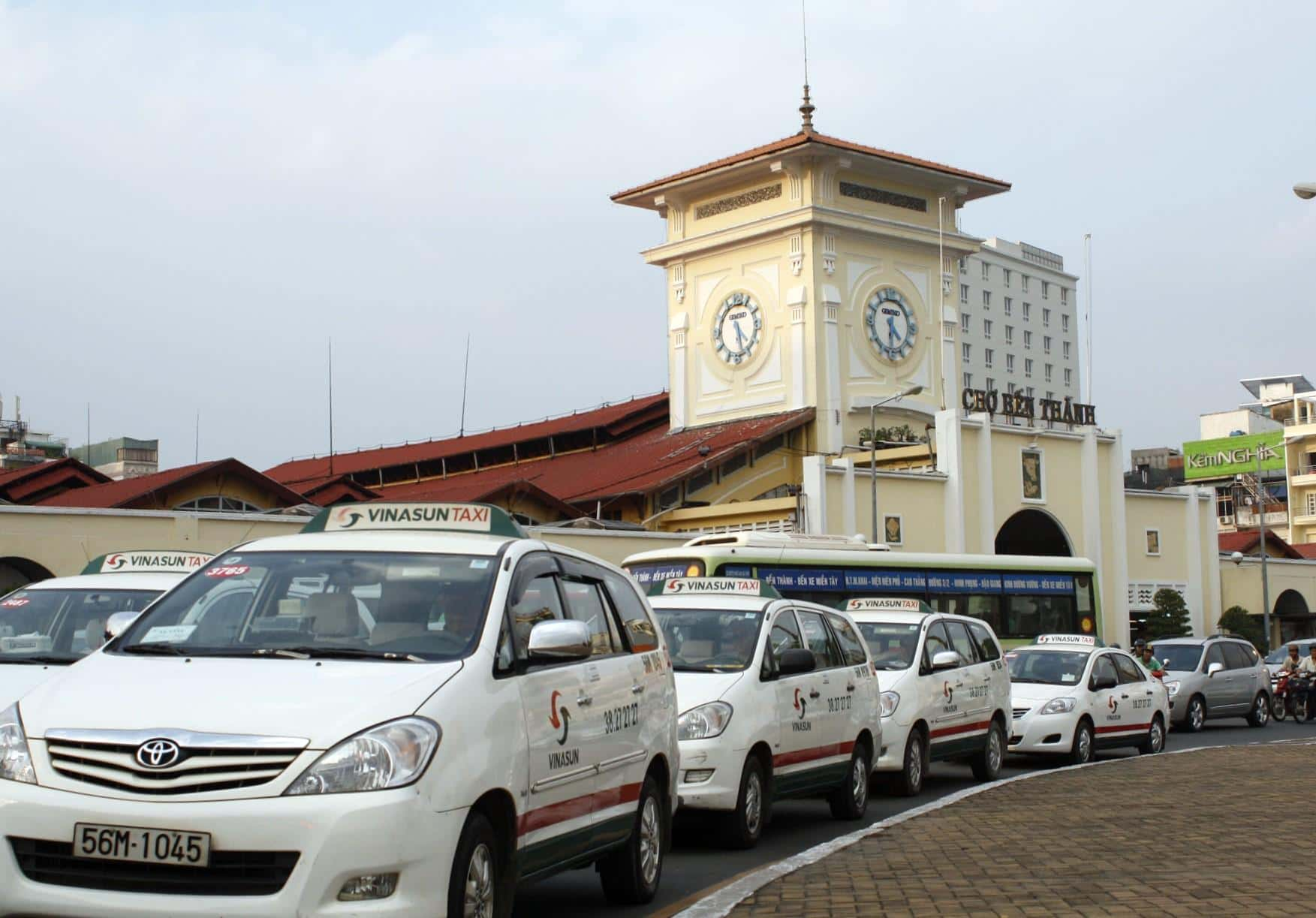 A less common option is to take a cab. A company of four people can fit in the car in this case. The service can be ordered from Kiwi Taxi. The price will start at 13,000 rubles. For the same price you can order the minibus, which seats up to 7 people.
If you divide the amount by everyone, the trip will be much cheaper than a regular cab.
Which way is better?
To make a final decision, you should analyze the financial side of the issue.
Flying by plane along with a transfer to the hotel will cost at least VND550,000.
A trip by overnight bus will cost $10. Considering the fact that in this case there is no need to book a hotel, it saves money. The costs are practically zero.
Travelling by train cannot compete with the bus a priori. This option should be discarded at once. It turns out that the bus is the best option in all respects.
Only at first glance it seems that flying by plane saves time. In fact, you need to get to the airport. This will take about 1 hour. Waiting and check-in usually takes at least 2 hours. Once you arrive, it takes a lot of time to get your luggage and transfer to your hotel. So the time savings are misleading. The only advantage of flying by plane is a high level of comfort. But you can't sleep in this case.
How to get to Nha Trang from Ho Chi Minh City
You can get from Ho Chi Minh City (Saigon) to Nha Trang by plane, cab, bus or train. Learn more about each way:
By plane
Cam Ranh International Airport in Nha Trang is 30 kilometers away from the city center (see the position of the airport on the interactive map of Nha Trang). This is where you should look for flights if you want to get to the resort. The small airport in the center of Nha Trang is a military airport and does not take passenger flights.
Vietnamese Airlines plane
From Ho Chi Minh Airport to Nha Trang flights are operated by airlines:
– offers the cheapest flights. The promotions can be purchased starting from 500,000 VND (1307.2 rubles, see Vietnam currency, exchange rate). – Also cheap flights. You can buy a ticket in advance starting from 520,000 VND ( 1,359.49 rub). – the main carrier of the country. Compared to the previous two offers high prices, but the service and quality is higher. With early booking prices can also be very low, starting from 800,000 VND ((2091.52 rubles).
Search and book flights to Nha Trang, including an automatic choice of the cheapest route with a connection, you can through the search form below. You can look up and book the cheapest flights to Nha Trang for arbitrary dates here: cheapest air tickets to Nha Trang.
Check the prices of cheap flights from Ho Chi Minh City to Nha Trang:
| | | | | |
| --- | --- | --- | --- | --- |
| PRICE | TRANSFERS | AIRLINE | DEPARTURE DATE | RETURN DATE |
| FIND FROM 3579 ₽. | No transfers | | 22.09.2022 | 06.10.2022 |
| FIND FROM 4453 ₽ | No transfers | | 16.10.2022 | 10.11.2022 |
| FIND FROM 4481 ₽ | No transfers | | 28.11.2022 | 09.12.2022 |
| FIND FROM 4460 ₽ | No transfers | | 04.12.2022 | 14.12.2022 |
| FIND FROM 7112 ₽ | No transfers | | 05.01.2023 | 18.01.2023 |
| FIND FROM 5031 ₽ | No transfers | | 17.02.2023 | 11.03.2023 |
Minimum fares for flights from Ho Chi Minh City to Nha Trang:
| | | |
| --- | --- | --- |
| PRICE | ITINERARY | TRANSFERS |
| FIND FROM 3936 ₽ | Ho Chi Minh City ⇄ Nha Trang | Direct |
| FIND FROM 3936 ₽ | Ho Chi Minh City ⇄ Nha Trang | Direct |
| FIND FROM 3936 ₽ | Ho Chi Minh City ⇄ Nha Trang | Direct |
| FIND FROM 3936 ₽ | Ho Chi Minh City ⇄ Nha Trang | Direct |
| FIND FROM 3936 ₽ | Ho Chi Minh City ⇄ Nha Trang | Direct |
| FIND FROM 3936 ₽ | Ho Chi Minh City ⇄ Nha Trang | Direct |
| FIND FROM 3936 ₽ | Ho Chi Minh City ⇄ Nha Trang | Direct |
| FIND FROM 3936 ₽ | Ho Chi Minh City ⇄ Nha Trang | Direct |
How to get from Cam Ranh Airport to Nha Trang
From Cam Ranh Airport to the hotel in Nha Trang, you can take a cab for a flat rate of 380,000 VND ( 993.47 RUB).
A cheaper way to get to Nha Trang is to take the airport minibus (minibus), which takes you to the tourist area of Nha Trang near the old Nha Trang airport. The fare is 60,000 VND (156.86 RUR), and you can buy a ticket at the counter inside the airport before exiting. Then you can get to almost any hotel in the tourist area on foot, or take an inexpensive city cab.
You can also get cheaper if you walk to or go to the Phuong Trang bus stop in Cam Ranh and take a city bus for the same VND40,000 (104.58 RUR).
By cab
Cabs from Ho Chi Minh City or Ho Chi Minh Airport are quite expensive, but if you are traveling in a group the transfer by cab is competitive with airfare in cost and time.
A cab transfer will take about 6 hours, versus an hour flight, but considering the time it takes to get to and from the airport and to check in, it ends up being almost the same. In terms of cost, a minivan transfer for 13 people will cost from $200, which comes out to $15 per person.
Find the route you want.
Book your transfer online
Your driver picks you up at the airport or train station.
By bus
Nha Trang Bus Station
The easiest and most convenient way to get from Ho Chi Minh City to Nha Trang is by tourist buses (called OpenBus or SleepingBus). The local buses are a bit more complicated, although they are somewhat cheaper.
Tourist buses go to Nha Trang directly from Ho Chi Minh City's tourist area from or near De Tham Street. But you don't even have to look for this street. By buying a ticket at any travel agency on the street, you will get a full transfer that includes taking you from your hotel. Fares start at $15 (night bus $19). Generally, buses leave in the morning around 8:00 am (day buses) and in the evening at 8:00 pm (night buses). We are not aware of buses leaving in the middle of the day. Travel time is 8-9 hours. You can pick up and book tickets for tourist buses online here – 12go.asia (there is Russian and Russian-speaking support).
In Nha Trang, all buses arrive either at Nha Trang Bus Station (Nha Trang Bus Station on the map) or Bien Thu tourist area, find out when you buy tickets. Also, many companies offer transfer to the door of the hotel in Nha Trang for a small surcharge.
You can also get from Ho Chi Minh City to Nha Trang by taking the Mai Linh Express bus for only $10. Moreover, these buses leave during the day. The buses leave from Ho Chi Minh City's Mien Dong Bus Terminal at 292 Dinh Bo Linh, which can be reached by cab or Ho Chi Minh City buses #26 and #14. The buses arrive at Nha Trang Bus Station (Nha Trang Intercity Bus Station on map ).
By train
Nha Trang Railway Station
There are at least 5 trains to Nha Trang daily from Ho Chi Minh City Ga Sai Gon Railway Station almost in the city center (station location on the map ): at 06:25, 09:00, 19:00, 20:00 and 23:00. Travel time 7-9 hours on different trains. Trains cost from 320 000 VND ( 836.61 rubles) for a seat and up to 800 000 VND for a bed ( 2091.52 rubles). Learn more about Vietnam trains and how to use them here.
Tickets are best purchased directly at the station in Ho Chi Minh City or at the sales office in the tourist area at 275C Pham Ngu Lao. You can also book and buy tickets online at websites:
Also tickets are sold at travel agencies on the streets of Ho Chi Minh City, but also with a surcharge. Sometimes there are scams with travel agencies when tourists are sold tickets to a cheaper class for the price of an expensive class, so be careful.
After arriving at the station in Nha Trang, it is best to take a cab to the hotel or tourist area. It takes 15-25 minutes to walk to the tourist area from the station (railway station on map ).
View detailed timetable and if you want to book train or bus to Nha Trang you can through the search form:
Set search terms
Pay your ticket online
✉ Get your itinerary receipt by email
Arrive at your departure point
ⓘ When searching for bus and train tickets on 12go.asia, pay attention to the ticket/carrier ratings (marked with stars on a five-point scale) and reviews from real users who have traveled on that route. By choosing carriers with high ratings according to user reviews you will protect yourself from potential travel problems.
Bus and train schedules to Nha Trang
❤ Join us on VK, Telegram, Viber or read more in Zen
Find and book tours online at Onlinetours.ru or Travelata.ru
✈ Buy airline tickets on a trusted search engine – Aviasales.ru
Book a hotel at Agoda.com or Booking.com
☂ Take out insurance to be safe at Sravni.ru or Cherehapa.ru
Rent a car at Rentalcars.com or Localrent.com
Book a transfer from the airport to your vacation spot on Kiwitaxi.ru
View tours online at tripster.ru
| | | | |
| --- | --- | --- | --- |
| CITY/DESTINATION | DEPARTURE DATE | RETURN DATE | FIND TICKET |
| Hanoi | 2023-04-08 | 2023-04-21 | FIND FROM 36,454 ₽ |
| Ho Chi Minh City | 2023-04-10 | 2023-05-09 | FIND FROM 48,076 ₽ |
| Phu Quoc | 2023-03-29 | 2023-04-13 | FIND FROM 60,362 ₽ |
| Da Nang | 2023-04-11 | 2023-04-18 | FIND FROM 62,354 ₽ |
| Dalat | 2023-02-06 | 2023-02-20 | FIND FROM 68,453 ₽ |
| Nha Trang | 2023-02-02 | 2023-02-15 | FIND FROM 69,841 ₽ |
Re: Nha Trang forum January 19, 2015 We are leaving Nha Trang today. I had never seen such a beautiful beach before….But the beach is nice and clean…A lot of Russians…It's very annoying…Russian bailiffs are clingy and make a miserable impression…But maybe it's just not the season….
Re: Forum about Nha Trang George M. I stayed in Nha Trang just before the New Year and I loved it! I stayed at the Moritime hotel. The hotel is nice clean, rooms are cleaned every day. One thing I don't like is that the hotel is on the outskirts and far from the center, it takes 30 or 40 minutes to walk, always used a cab. We walked to the beach about 100 meters away from the hotel but no one swims there for some reason, we walked closer to the center where there were more people. We liked excursions, for souvenirs it is better to go to the evening markets, there all is cheaper and it is possible to bargain! On excursions money can come in handy, may fall out of luck to buy a good thing, for which then you'll need to run or travel. The fruit is better to buy the day before departure at the central market, it's very convenient.
Re: Forum on Nha Trang Alexandra Igorevna 18 July, 2015 We were in Nha Trang in late September 2014, the weather was comfortable and to sunbathe and swim, and to go on excursions, while the rains were a few days, lasted literally for an hour. Lived in the wonderful hotel Best Western Premier Havana Nhatrang, the view is amazing! This hotel is next to the beach and has an underground passage from the hotel to the beach (which is very convenient for the new tourists, which in the early days, crossing the road full of active scooters, very unnerving), in addition, the hotel is located near the Lotus building (the main landmark in Nha Trang), a night market, as well as the shopping center. I will not say much about the hotel, I will only say that everything in the hotel is great: breakfast, swimming pool, spa, views from the rooms, rooms themselves, restaurants. On the first day we checked in, we ran to explore the surrounding area and taste the local cuisine. The main dishes consist of rice, seafood, you can try ostrich meat, crocodile, turtle soup and, of course, Fo soup. Many establishments have menus in Russian, which, at times, can really amuse our tourist with such dishes as "pork croaker" and "shrimp with radioactive machinery" (the difficulty of translation into Russian). Also on the first line is a good restaurant, where you cook your own food: for 250 000 VND (about 600 rubles), visitors can choose any raw food presented in the restaurant (a lot of fish, meat, seafood, sausages, etc.) and cook them on the grill, located at each of the tables. You can also eat at cafes located a little further from the center, literally for 40,000 VND (100 rubles). I advise to go to .
Re: Forum on Nha Trang alenazzz December 29, 2016 We had a rest in Nha Trang in November, and nothing, the rainy season was even for the good. It was not so hot, and the waves are more interesting to swim =) .
Re: Forum about Nha Trang Shab.ivan96785 January 25, 2017 Were in the museum of impressions price of 150,000 VND, not worth it.
Re: forum about Nha Trang Yaroslav March 19, 2017 was 19-03-2017 at the entrance to the cathedral collect a fee, children free, adults 10 dong. Tried to pass from the other side, we were sent back to the paid entrance .
Re: forum about Nha Trang Murzik September 23, 2017 We recently returned from Vietnam. Were in Nha Trang, lived in a good hotel DUBAI NHA TRANG HOTEL, not far from the hotel there is a pharmacy – Pharmacy 777, we here bought sunscreens and ointments for the joints. I really want to go back to Nha Trang) .
Re: Форум о Нячанге admin 24 Сентябрь, 2017 r>This is most likely not a fee, and got caught by the lodging monks, or maybe really took donations from you .
Re: Форум о Нячанге егоров 24 Октябрь, 2017 Мы из белой руси. Может быть привыкли вкусно покушать но,мы вНичанге , вкусная еда это единицы./Если к торговцу подходит европеец то цена в 4 раза больше в основном еда не вкусная. Вкусная еда ближе к северу. Это самый плохой r> . holiday of all. Cheaper in Bulgaria. And in India. And tastier. The people are kinder.
NashaPlaneta.net uses cookies. "Cookies are small files on your device that store information about your previous visits to the website. If, by reading this message, you remain on our site, it means that you agree to our use of cookies. Read more.