Top 12 hammams in Istanbul – the best historical Turkish baths (with addresses, websites, photos, descriptions)
Hamam or hammam is the common name for public baths in Turkey and other countries of the East.
The name "hammam" comes from the Arabic "حمّام" (ḥammām), which means "bath" and literally means "hot water".
Today, hammams in Turkey are an important part of the country's culture as well as one of its business cards.
Historically, the hammam was not only a place for purification and relaxation, but also a place for meetings and socializing.
Traditionally in hammams beautiful interior decoration: "hot rooms" are decorated with marble and faucets on the walls are made of expensive metals. In large baths there are usually separate rooms for men and women, and in small ones – one room for men and women, but used on a certain day of the week. Today, there are also common hamams.
Istanbul has a large number of Hamams (Hamami Istanbul / Hamami Istanbul), some of which are historic, built during the Ottoman Empire and visited by Sultans including Suleiman I the Magnificent and his beloved wife Roksolana (Hürrem Sultan).
Today, some of the historic Turkish baths have been restored and can be visited by anyone.
Visiting the Turkish hammams nowadays is more of an entertainment for tourists to relax, as well as to diversify and enrich your vacation.
The services of hammams, in addition to traditional, may also include additional services: foam and relaxing massages, peels, wraps, masks and other spa treatments, relaxing teas, etc.
Historical Historical Hamams in Istanbul
Hamam Hurem Sultan
Hürrem Sultan Hamam (Hürrem Sultan Hamamı) is Istanbul's most famous historical Turkish baths built in the 16th century for Suleiman the Magnificent's beloved and legendary wife Roksolana.
The hammam was designed and built between 1556 and 1557 by the chief architect of the Ottoman Empire, Mimar Sinan. The hammam was 75 meters (246 feet) long and was built in the style of classical Ottoman baths, and had a new architectural design for hammams of the time, with two symmetrical separate sections for men and women, located on one axis in a north-south direction; the men's section was in the north, and the women's section in the south.
Today, the hammam building has been restored and opened as a hammam with massage services and various packages. There is also a café-restaurant with outdoor tables.
Hürrem Sultan Hammam is located in the historic heart of Istanbul, in Sultanahmet (Sultanahmet district, between Hagia Sophia Mosque и Blue Mosque (Sultanahmet Mosque, Sultanahmet Camii), atNo:2 Sultanahmet Fatih / İstanbul Cankurtaran Mahallesi, Ayasofya Meydanı.
Süleymaniye Hamam
Süleymaniye Hamam was built in 1550-1557 by the Turkish architect Mimar Sinan on behalf of Sultan Suleyman the Magnificent and is named after him.
This hamam was visited by Sultan Suleiman himself and other Ottoman sultans.
Sulemaniye Hamami is a traditional bathhouse consisting of three sections: cold, warm and hot. The temperature in the hot section can reach 40 degrees Celsius. In the hammam men and women are together. Male attendants, called thelaks, serve all customers, including foam massages.
The hammam is part of the complex Süleymaniye Mosque (Süleymaniye Camii).
Address of the Hamam SüleymaniyeAddress: Süleymaniye, Mimar Sinan Cd. No 20, 34116 Fatih/İstanbul, Turkey.
Kadirga Hamam
Kadirga Hamam (Kadirga Hamam) was built in 1734 by Yahya Paşa bin Abdülhay, the Vizier of Bayezid II.
During the history of the hammam it was fundamentally restored in 1948 and 1952.
Today it is a classical hammam, divided into men's and women's sections. There are services of foam and classic massage with oil and scrub.
Address of Kadırga HammamAddress: Kadırga Limanı Cad. 69, Sultanahmet/İstanbul, Türkiye.
Cagaloglu Hamam
Cağaloğlu Hamamı is one of the most popular historical hammams in Istanbul.
It was built in 1741 by Sultan Mahmud I to serve as a public bath and to be used as a means of revenue for Sultan Mahmud's library. This hammam is one of the last major baths built during the Ottoman Empire.
During its existence it was visited by the King of England Edward VIII, Kaiser Wilhelm II, Franz Liszt and other famous people. Scenes for films and commercials were also filmed here.
The hammam is distinguished by richly decorated halls and baroque elements in the decoration. The main steam room of the hammam is marble, spacious, with columns and windows in the dome.
The hammam is divided into two parts – for men and women. There is a small courtyard where you can relax and have a cup of tea, and a store where you can buy soap and various accessories for washing.
The hammam also offers massages, masks and other spa treatments.
There is a restaurant at the hammam.
Chagaloglu Hammam is located in the historic center of Istanbul, atAlemdar Mah. Profesör Kazım İsmail Gürkan Cad. No: 34 Cağaloğlu Hamamı 34110 Fatih, Istanbul/Turkey.
Cemberlitas Hamam
Çemberlitas Hamamı was originally built by Mimar Sinan in 1584 for Nurbanu Sultan, the Head of the Imperial Harem of Istanbul after the death of her second husband Selim II.
Today it is a historical building which still houses the Çemberlitas Hammam with its baths, steam rooms, massage, peeling, masks and various packages. There is also a restaurant and stores.
Cemberlitas Hamam is located in the historic part of Istanbul, in district of Fatih (Cemberlitas Square with the Constantine Column, atAddress: Mollafenari, Vezirhan Cd. No:8, 34440 Fatih/İstanbul, Turkey.
Sofular Hamam
Sofular Hammamı is a traditional small historical Hammam, which according to guest reviews is not always deserving of good reviews.
The hammam was built during the reign of Sultan Bayazid II.
Foam and oil massage services are denied in the hammam.
Sofular Hammam AddressAddress: Iskender Paşa Mahallesi, Sofular Cd. No: 28, (Aksaray Metro İstasyonu) Fatih/İstanbul, Türkiye.
Hamam Gedik Ahmet Paşa
The Hamam Gedik Ahmet Pasha Hamam (Tarihi Gedikpaşa Hamam) was built in 1475 by the architect Hayrettin, who was one of the most famous architects of the Ottoman period.
The hammam is a double bath, consisting of male and female sections. There are massage, scrub, mask and pool services.
The hammam is located in the historic center of Istanbul, near the Grand Bazaar, atHamam Caddesi No: 61 Gedikpaşa FATİH – İSTANBUL / TÜRKİYE.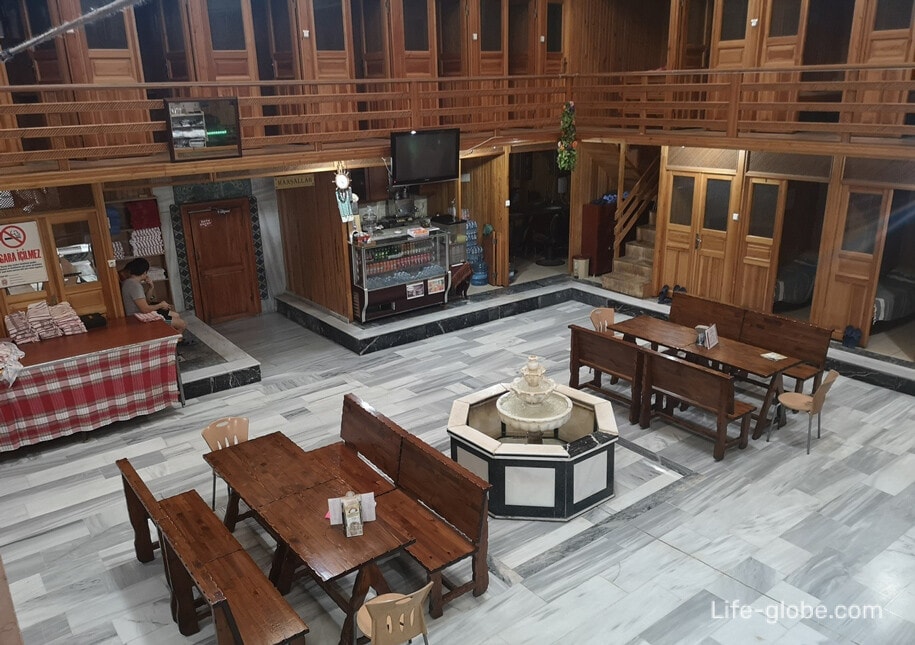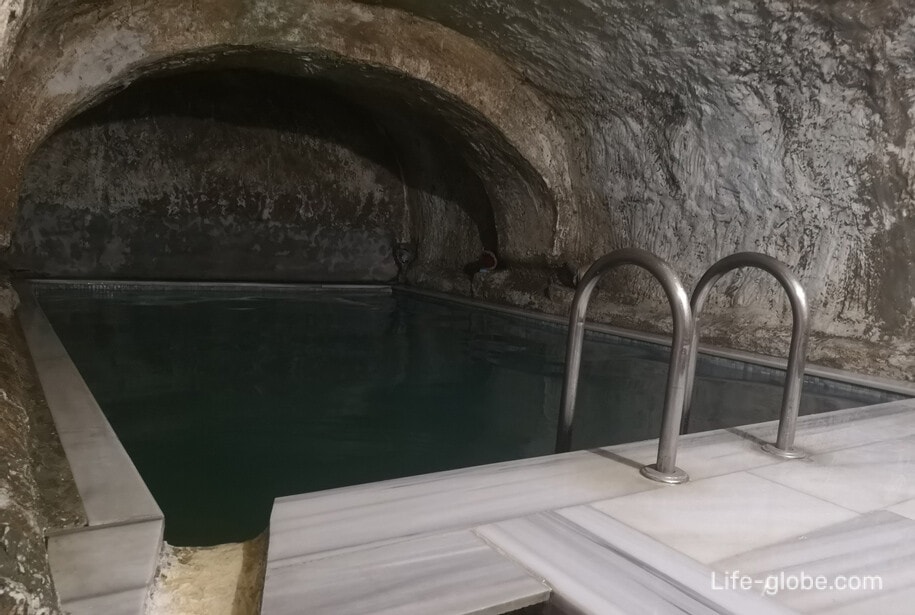 Agha Hamam
Ağa Hamam is one of the oldest Hamams in Istanbul. The Hamam was built in 1454 by Sultan Fatih Mehmed the Conqueror and was used as a private hamam by the Sultan and his sons.
In 1844 Abdul-Medjid I (the 31st Ottoman Padishah) carried out an extensive reconstruction of the hammam. The hammam was used by the Padishahs and their sons until the last years of the Ottoman Empire.
The services of the hammam include.peeling, massages and masks.
Agha Hammam is located in Beyoğlu (Beyoğlu,) atKuloglu Mh., Turnacibasi Cd. No: 48 Aga Hamami, 34433 , Taksim / Istanbul, Turkey.
Hamam Galatasaray
Galatasaray Hamam was built by Sultan Bayezid II in 1481 together with the Galatasaray Complex.
The hammam also has massages.
Hammam Galatasaray is located in the tourist center of Istanbul, near pedestrian shopping street Istiklal (İstiklal Caddesi), atKuloğlu Mah, Turnacıbaşı Cd. No: 8, 34433 Beyoğlu/İstanbul.
Kılıç Hamam
Kılıç Ali Pasa Hamam is one of the oldest and most beautiful Turkish baths in Istanbul.
The Hamam was built in 1580-1587 by architect Mimar Sinan and was the Kılıç Ali Paşa complex, consisting of a mosque with the same name, a tomb, a fountain, a Hamam and a religious gymnasium. The mosque is still in existence today.
Today the Hamam has been restored and is operating with peeling and massage services.
Address of the hammamAddress: Kemankeş Karamustafa Paşa, Hamam Sk. No:1, 34425 Beyoğlu/İstanbul, Turkey.
Cinili Hamam
The Çinili Hamam was built by order of Kesem Sultan, the wife of Sultan Ahmed I, in the 1640s along with the adjacent tiled mosque Çinili Cami.
The tiles were stolen from the hamam in the 18th century but the owners of the building have been decorating the facade and interior with blue tiles for a long time.
The building has less space and decoration than other historic hammams in Istanbul, but it still maintains its atmosphere with its marble fountain with goldfish, wooden interior details and wood-fired heating system.
There are separate sections for men and women, with the women's section being larger than the men's. In addition to the traditional Turkish scrub, they give soap and oil massages (the latter only for women).
Hamma Cinili is located on the Asian side of Istanbul, in Usküdar (Üsküdar), atÇavuşdere Cad. Muratreis Mah. No: 204 Üsküdar / İSTANBUL.
Hamam Yuskeudar Shipha
Tarihi Üsküdar Şifa Hamamı is one of the oldest hammams in Istanbul and is referred to as the "Old Hamam".
It was built in 1640 and has kept its historical appearance with its dome and traditional forms.
Hammam services include massages.
The hammam is located in the Asian part of Istanbul, in the Uskudar neighborhood, atŞifa Hamamı Sokak No: 24 Sultanahmet / İSTANBUL.
There are hotels in Istanbul with hammam, spa and swimming pool. For example,
All accommodations in Istanbul, including those with swimming pools, hammams and spas, can view and book here
You can get to hotels in Istanbul by public transport, cab, rented car or by taking a shuttle with a tour.
Useful for your travels
Hotels, Villas, Apartments, etc. Hotellook →
Apartments / rooms by the day →
Flights to anywhere in the world Aviasales →
Cabs / transfers Kiwitaxi →
DiscoverCars Car Rental →
Cherehapa Travel Insurance →
Turnkey Tours by Level.Travel →
We are a non-profit organization, and we have no fixed income. We depend solely on orders and donations from readers, i.e. you. If you want to say "Thank you" and help us, you can do it any way you want.
Which hammam to go to in Istanbul?
If you have planned a trip to Istanbul but have not included a visit to traditional baths in your cultural program, it will be incomplete. Hamams for Turkey are an important part of history and culture, with many customs and ceremonies associated with them. Often hotels also contain traditional steam rooms, but they can not be compared with the historical sites. In the real hammam you can enjoy not only the procedure itself, but also richly decorated interior.
The best hammams in Istanbul
Hamam in Istanbul is a traditional Turkish bath. It usually has a luxurious interior and a pleasant mild temperature regime, which means you won't get sore from the heat in the hammam. In addition to standard cleansing procedures in hammam often offers additional care of your body and face: massage, scrub, masks and so on. As a rule, in hammams men and women bathe separately from each other.
There are many hammams in Istanbul, you can find them in any neighborhood. I will tell you about the most famous and popular among tourists.
Suleymaniye hamam
Suleymaniye hamam is one of the most popular among tourists. This is largely due to the fact that this bath is the only one in Istanbul where both women and men can relax together. Therefore, it is ideal for taking treatments as a couple or as a family (children over 7 years old are also allowed to enter the bath).
The Hamam is named after Sultan Suleiman the Magnificent, who initiated its construction. The building is located at Süleymaniye Mosque, very close to the Golden Horn Bay. It created 3 separate rooms:
a cold one;
Warm, which heats up to 50-60 degrees;
hot, where the maximum temperature is 90 degrees.
Warming session in a warm or hot room lasts about 40 minutes. Then visitors can have a massage, after which they will be offered to rest in the cold room. Drinks, which are paid for separately, will also be available there. In total, the visit takes about 1.5 hours.
The fee for the sauna is from 400 liras per person. You can pay for the session not only in Turkish money, but also in euros or dollars. But you should take into account that only cash is accepted for payment.
Ayasofya Hurrem Sultan Hamam
Baths Hürrem Sultan is another no less ancient building, because it was built for the beloved wife of Suleiman the Magnificent, after whom it is named. It is situated in Sultanahmet area between Ayia Sophia and Blue Mosque. This hamam is distinguished by its richness of decoration and luxury. During the restoration, about 1,300 square meters of marble was laid here and 160 gilded bath bowls were installed. So Hürrem Sultan's bath is also one of the most expensive in all of Istanbul.
Women and men are treated separately here, so you can't relax with your family. But for a secluded vacation there are many pluses:
There are seven programs to choose from, which include relaxation procedures (various massages, facial masks, etc.). The highlight of the institution is foam peeling, which is included in most programs.
Here you can adjust the temperature comfortably for yourself.
If you order a full package, in addition to relaxing procedures, you will be offered oriental sweets, fruits, tea and traditional soft drink "sorbet".
Prices for a visit range from 810 to 2600 liras, depending on the length of the session and the procedures included. It is also possible not to visit the hammam itself, but just order a massage. Then the cost will be lower – from 560 to 1100 liras.
Hürrem Sultan bath is very popular among tourists, so you can visit it only if you have booked a time in advance.
Cemberlitas Hamam
Cemberlitas Hamam built in the late 1500's is also included in the list of historical baths of Istanbul. It is much smaller than the previous ones and is surrounded by many monuments. It is very easily accessible and located in the historical area near the Grand Bazaar, on Divan Yolu Street next to the Column of Constantine.
The interior decoration of the building is rather atypical for Turkish baths. The bath has a circular shape, but with the help of columns masters visually divided it into a polygon. In the center there is a stone platform designed for body warming.
Hamam Chemberlitash is a fairly budget institution. Here you can enjoy the warm moist air without overpaying for additional services. However, if you have a desire, you can order relaxation procedures:
peeling;
face and body masks;
various types of massage;
pedicure and manicure.
For women, the list of services is wider: they get Thai, acupressure massage or Shiatsu. The cost of services for both men and women ranges from 160 to 500 liras. Although there is no time limit for visiting the sauna itself, the procedures do not last long, from 15 to 30 minutes. You can buy tickets to the hammam online on this site.
Kilic Ali Pasa Hamami
The grand hammam Ali Pasa Hamami, built in the 1580's attracts visitors with its discreet luxury. It is located in Tophane in the Beyoglu district of Istanbul, near the harbor.
Natural stone, marble and wood were used for the interiors of the bath. There is a fountain in the middle which was recreated by the restorers and which can be admired after the treatment. Wooden benches covered with soft mattresses and cushions are installed along the walls for this purpose.
The cost of the facility is quite high, but it is compensated by the professionalism of the staff. The entrance fee is 340 liras for adults and 200 liras for children. Massage services are charged separately and cost from 250 to 500 liras.
While planning your visit it is worth remembering about the specific working hours of the place. The women are allowed in the hammam from 8 am till 16:00, and the last entry is at 14:30. Men's time – from 16:30 to 23:30, the last session starts at 22:30.
Aga Hamam
The oldest Turkish bath in Istanbul, which was built back in 1454, but for the public it was opened only during the Republic. Nowadays it is used only by tourists. It is easy to find it, located in the historical heart of Istanbul, in Beyoglu district on Turnajibasi street.
In Agha Hamam you can spend time with company, but bathing and beauty treatments here are carried out in separate rooms, and a common oriental hall is dedicated for relaxation. There you can relax after the bath and massage and enjoy a traditional tea.
The facility offers four service packages to choose from:
Traditional – bath, peeling and foam.
With oil massage.
With body and head massage.
"Ottoman" – with massage and facial masks.
The fee for the suggested programs varies from 350 to 750 liras. It is, however, up to the visitor to decide which procedures he/she wants.
Sofular Hamami
Another historical site of Istanbul for the lovers of baths is Sofular Hamami, named after the mosque, near which it was built. The building is located at the intersection of Sofular Street and Hursev Street.
It's quite a small place, but it is always ready to receive visitors, because most people prefer it to the luxurious bath halls of Ayia Sofia or Hürrem Sultan. However, tourists who are less picky about the decor of the rooms will be able to relax beautifully in Sofular. The facility has:
steam room;
A cold room for relaxing;
a washing area;
several private rooms.
Hamam services are standard, offering a steam room, foam peeling and aroma massage. The fee to enter is 60 Lira and additional services cost from 20 to 30 Lira.
Cagaloglu Hamam
Cagaloglu Hamam is a relatively young building in Istanbul. Its construction dates back to the 1740s. It is the last grandiose Hamam, in the 19th century because of the lack of water no longer built large buildings for ablutions. It will not be difficult for a tourist to find the hamam, because he does not even have to leave the center of the historic part of town. The building is located in the Sultanahmet district, close to the Ayia Sofia and Yerabatan.
Visitors are offered six programs. The most budget one includes only a visit to the hammam. Others include order of spa procedures: loofah peeling, massages, facial masks. The prices range from 550 to 3300 liras.
Kadirga Hamam
The Sultanahmet district, not far from the Fatih Mosque, is famous not only for its luxurious hamams, but also for its more modest ones. Kadirga Hamam is one of them. You will never find crowds of tourists there, and besides travelers it is also visited by locals.
The decoration of the hamam is not exquisite. It is divided into women's and men's sections, both lacking lavish interior decoration. The main space is made of traditional Turkish marble baths.
Kadirga Hamam gives visitors a minimum of services for not much money. Here you can get some warmth in the not so hot steam room, get a peeling and massage. The whole set of services costs not more than 80 liras.
Tarihi Galatasaray Hamami
Another one of the oldest hammams in Istanbul, which dates back to 1481. At first Galatasaray was intended only for men, but now it can also be visited by women. Like the rest of the baths, Galatasaray is located in the middle of other historical monuments of Beyoglu district, next to Taksim Square and Galata Tower.
In addition to enjoying traditional Turkish bath and spa treatments, there is plenty to see inside the hammam. The ceiling is decorated with intricate patterns and the walls are tiled with oriental motifs.
Tourists can visit the hammam for 1 of 5 programs, which differ in the set of additional services. They can also order just a massage. The treatments will cost 110-290 liras.
It is important to pay attention to the time of Hamam visit. For men it is open from 8 a.m. to 10 p.m., and for women from 8 a.m. to 9 p.m.
Tarihi Uskudar Sifa Hamam
Yuskudar Shifa Hamam is located near the Bosphorus Strait to the southwest of Yuskudar Square. It was built in 1640 and since then it has not changed much in appearance.
In addition to the hammam itself, it has a sauna where essential oils are added to the water for evaporation. The staff offer visitors standard Turkish bath services: foam peels and all kinds of massages.
Yuskudar Shifa is not oriented on tourists and mostly locals come here to relax, so the services of this place will cost less for an average traveler than in popular places. The price for the complete relaxation program with Hamam, sauna, massage and pilling will be about 85 liras.
The cost of visiting a traditional bath in Istanbul varies greatly from place to place. Among the most expensive are hamams:
Ayia Sofia Hürrem Sultan.
Süleymaniye.
Cemberlitas.
Ali Pasha.
Agha.
Kagaloglu.
In these establishments, the minimum fee is 340 Liras, although it usually already includes not only a visit to the hamam, but also a traditional foam peeling.
In Kadirga, Sofular, Galatasaray and Yuskudar Shifa baths you can often get the whole range of services for 80-150 liras.
What can I bring with me to the hammam?
Most often, all necessary bath accessories are included in the price of a visit to the hammam:
towels;
bathrobe;
slippers;
shower gel, shampoo, soap.
Therefore, before visiting, it is better to find out in advance what is provided by the institution and the missing items to take with you. In addition to those listed above, you need to wear clothes for the steam room: swimsuit or swimming trunks, because you can't be there naked. You can also take a sponge or an exfoliating mitten, if you do not plan to use the services of bath workers.
Hamams in Istanbul on a map
On this map, I have marked the locations of the hammams described above.
Istanbul is rich in historic hammams, each with its own characteristics. Some of them are designed to meet the needs of the most fastidious visitors with their luxury. Others at first glance unassuming, but even more help tourists to immerse themselves in the atmosphere of the eastern city. Which one you prefer is up to you.