Holidays in Brazil – 2022, prices, resorts and seasons
Let's find out more about what is a beach vacation in Brazil, what prices for tours and airline tickets await you, what resorts to choose for a vacation with children and when it is better to rest. Consider all the nuances in planning your vacation, choose the best resorts with beach and hotel, find good excursions.
Beach resorts in Brazil
Resorts in Brazil are located along the coast. Some are more suitable for diving enthusiasts, others are convenient for surfing. Country hotels may be in very isolated locations, but have modern amenities and comforts, and provide V.I.P. services.
Brazil's tropical jungle is juxtaposed with fantastic beaches stretching more than 7,000 kilometers, reefs, and sand dunes. Because of this length many beaches seem deserted. But the famous Copacabana beach in Rio de Janeiro is always crowded.
In addition to attractions and sports in Brazil go to visit national parks and islands, to observe life on the reefs, dolphins and sea turtles. Young people are attracted by the numerous night forro and reggae clubs located right on the coast.
Holidays with children in Brazil are preferable in the south. Starting from the resort town of Buzios and Rio de Janeiro and further south. It's less hot there and fewer tourists. For teenagers may be interested in big cities with their entertainment or the jungles and waterfalls of the Amazon in the north.
The suburbs of Rio, Buzios and Angra dos Reis, as well as the suburbs of Sao Paulo are versatile vacation destinations for both adults and children.
Copacabana Beach
Prices for holidays in Brazil in 2022
Prices for the resort city are quite high because of the expensive flight. Holidays in Brazil in 2022 will cost about 140,000 rubles, prices per two people. The cost includes round-trip flight, a two-week stay and meals. It is difficult to find two-week tours to Brazil in the summer months. Tour operators offer holidays starting in October. The cost of these proposals is from 120,000 rubles.
Airfare
The cost of airline tickets to Brazil from Moscow to the city of Sao Paulo is on average a thousand dollars. The cheapest round-trip tickets are available from November to December (from 54,000 rubles). In July 2022, flight Moscow – Rio de Janeiro and back will cost at least 71 857 rubles per person. Minimum flight time is 16 hours and 35 minutes per one way. The flights are operated by several airlines, all with one or two transfers.
It is optimal and comfortable to fly with SWISS and Lufthansa airlines with connection in Frankfurt am Main or Zurich. In some cases a transit visa may be required, for example if you change planes in France.
Hotels in Rio de Janeiro near the beach 4-5 stars
Now let's look at lodging and find out where to stay in Brazil's beach resorts near the sea and good conditions at the best price.
In Rio de Janeiro itself you can rent a double room in a hostel from 652 rubles per night or inexpensive apartments near the beach Capacabana. Beaches of the city itself are more suitable for surfers because of strong winds and waves and dangerous currents.
The best hotels in Rio de Janeiro for holidays with children are in areas with small bays. Rio itself has many attractions and amusement parks.
There are views of the bay itself and Sugar Loaf Mountain. A delicious breakfast is included in the price. A room for two with a child will cost 3,056 rubles per day. Not far from Catete metro station. View restaurant, lunches and breakfasts are buffet. Free Internet. Bright room with comfortable beds. In-room safe and lockers, everything you need, including beach towels. Clean beach in safe fashionable Flamengo Beach area.
The cost of a double room is 7,667 rubles per night. Located in a quiet area of Rio, where there is no crime. It takes about 45 minutes to get to the center. The hotel is on the first line, views of the ocean, lake and mountains. Clean large beach, with its own umbrellas and sun loungers. The hotel has several restaurants, outdoor pool, spa and fitness center, yoga studio.
There is an indoor and outdoor children's club. The program changes daily. The modern, spacious rooms are air-conditioned and equipped with a coffee machine. Responsive staff, helps arrange any excursion; from a minivan ride to a helicopter flight.
Best hotels by the sea
A three-bed suite with a balcony and a view of the garden or the ocean will cost 18,217 rubles per day. The staff literally from the first minutes surrounds you with attention. The original design of the hotel and each room, cozy little things, well thought-out interior. Dinner on the terrace overlooking the dune of the Port do Sol rising out of the ocean. Children's and dietary menu. Balconies have garden furniture and hammocks. Oceanfront spa and wellness center.
The cost of a chic bungalow for two with a great breakfast is 17,031 rubles per day. A small hotel away from the bustling places. Gorgeous views of the Atlantic Ocean, clear water, reefs and sandy shore. Modern country hotel in a well preserved natural area with spa services, restaurant and bar. Large garden. The beach is suitable for children. There are yoga and fitness classes, cycling and kayaking tours, all for water sports. Kids can hire a babysitter. Free Wi-Fi is available at the hotel. Diet menus are available at the restaurant. Very sensitive and attentive staff.
The cost of an all-inclusive Deluxe Room is 6559 rubles for two people. The same room with breakfast only – 2 059 rubles. The hotel is located on the beach, all rooms overlook the ocean. There are several swimming pools and restaurants. Game rooms and daily activities for children. Buffet meals, lots of fruit and seafood, children's menu.
The hotel provides all kinds of spa services, free internet and private parking. Entrance by key or electronic card, car rentals and other V.I.P. services. Pets are welcome to stay with pets. Guests note the delicious food in the restaurant and the wonderful staff.
Prices for tours and entertainment
Here is the average cost of entertainment in the resorts of Brazil, so you have an idea of the financial costs:
Average bill for three meals at a cheap cafe for locals 350 rubles,
Average bill at a restaurant for tourists without liquor from 800 rubles,
A visit to the botanical garden with children will cost 120 rubles,
The cost of a sightseeing tour of the city ranges from 1800 rubles,
Tickets for carnival in Rio from 2800 rubles (reservation of carnival tours),
Excursion to Sugar Loaf Mountain by funicular railway 850 rubles,
sightseeing tour to Iguazu Falls and Rio for a few days with a flight from Moscow from 131 000 rubles
Museum tickets from 100 rubles,
Train to the Corcovado mountain from 840 rub.
Do I need a visa?
Russians with a stay up to 90 days do not need a visa to Brazil. You will not have to pay any fees if the purpose of your stay is tourism, visiting a seminar or a contest. At the passport control at the airport you may be asked to present your return tickets and get a corresponding stamp in your passport.
And during this period you can many times to enter and leave the country. If you plan to work or study in Brazil, you'll need to buy a visa.
When it's better to rest in Brazil?
Proximity to the equator determines the climate in Brazil. The average air temperature in the country is 26-28 ° C plus, the water gets warm from an average of 20 to 25 ° C plus. The rainy season from January to May is mostly felt in the equatorial and Amazonian forests. The weather in Brazilian resorts differs slightly from average temperatures by month.
Weather at resorts from the north to the south of the country:
Manaus . Capital of the Amazon. To get there, you must fly 5 hours from the capital using local airlines. The climate is hot and humid. The rainy season ends in May. Average daily temperatures from May to October (Brazilian winter) range from +26.5 ° C to +28 ° C. The rest of the year is much hotter.
Salvador . Tropical climate. Winter daytime temperature averages +28 ° C, the temperature of the ocean water averages 25.6 to 27, 6 ° C with a plus sign. From October to April, the air temperature rises to +29 C° and higher, and the ocean gets warmer. The rains end in March.
Rio de Janeiro . The average daytime temperature from May to October is +25 C°, and the average water temperature is +20 C°. The best time to vacation in Rio de Janeiro. During the rest of the months, the air temperature rises to +30 C° and higher, the water warms up to an average of +24 C°. The rainy season lasts from December to April.
São Paulo . More comfortable weather. From May to October, the daily mean temperature is about 21°C to 25°C, and the water temperature reaches the same level. From November to April, the average daytime temperature is +27 C°. There is no rainy season.
How to save money on your trip? Working tiphacks!
We recommend searching for the best hotel prices on ROOMGURU . The search engine searches among all hotel databases on the internet, even from giants like Booking, and compares prices. If you like to use your smartphone, the Lodging Search app is a must. It's very convenient to open your options upon arrival and book immediately.
Advantageous to insure your health and life while traveling will help service TRIPINSURANCE, the search engine shows the results of all major insurance companies. You need to choose only the most favourable option, but we advise you not to save on your health!
Airfare? We advise you to use AVIASALES, it is still the no.1 search engine among independent travelers.
My name is Sergei, and I work as a guide in various cities in Europe, Asia, eastern Russia, also work as a manager in a large travel agency. During my travels I have experienced a lot of emotions, learned useful information about rest and prices, saw unique places, about which I hurry to share on the pages of my blog about tourism.
Beach holidays in Brazil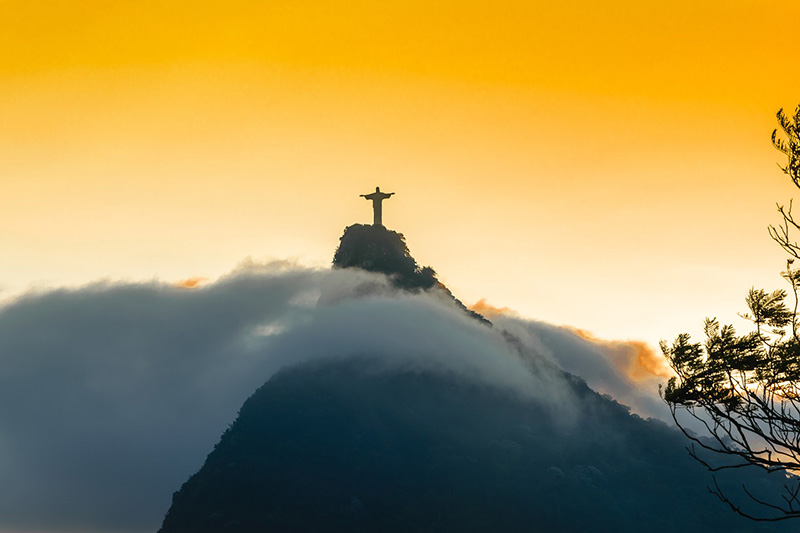 Want to go to distant Brazil? How much will tickets and hotels cost in 2022? Where and when it is better to rest on the sea? What do tourists write in their reviews of beach vacations and what tips do they give?
Brazil – a country of exuberant fun, fragrant coffee, endless beaches on the Atlantic Ocean and giant waterfalls in the wilds of Amazonia. The hottest and most humid climate is in the northeast of the country, the rest of the regions have a humid tropical and subtropical climate. There is no winter as we are accustomed to, although in the south of the country there is the greatest seasonal drop in temperature from June to August.
When best to go on vacation
The hottest month in Brazil in December – most often people go on holiday in this month, especially for the New Year. Daytime temperatures are +32. +34 ° C, +25 ° C at night, the water +28 ° C, in the northeast the figures are lower by several degrees. There is little rain in the Amazon from December to April, and the hottest time from July to December is +34. +36 ° C. In the northeast, drought reigns in October and November, with temperatures steadily tending to +38 ° C.
The period from May to September is convenient for traveling around the country . In Rio de Janeiro daytime +25 ° C and nighttime +18 ° C, in Salvador daytime +28 ° C and nighttime +21 ° C, water +25 ° C. July is the coldest by local standards. In the south of the country, the average daily temperature can drop to +19 ° C. The driest weather is in August.
In late September, the rainy season begins with heavy rainfall and severe thunderstorms. The daytime temperature is +28°C and at night it's +17°C. From December to March the weather is hot and humid with temperatures climbing above +32 ° C. In April, the rainfall gradually decreases and the intense heat subsides.
Beach recreation in Brazil is possible year-round. In the central and southern resorts popular trips in December and February, but during this period there and the highest prices. Southern resorts (Florianopolis) are especially good at this time, because from May to September it's cool and windy.
The northeastern seaside resorts of Natal, Recife, Fortaleza are closer to the equator, so it`s hotter here in December and March: +32. +34 ° C during the day, the water +29 ° C. The rainfall is the least in autumn and the rainiest months are March and April. But in the summer and fall it is quite comfortable to relax here: daytime +30 ° C, water +27 ° C.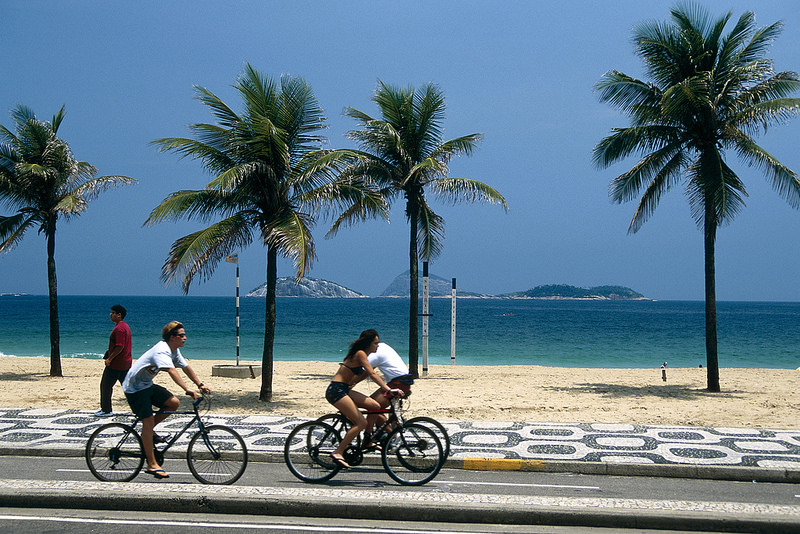 (Photo: Club Med / flickr.com / CC BY-NC 2.0 license)
Where are the best beach vacations in Brazil
For a beach vacation in Brazil, Fortaleza, Porto de Galinas, Natal, Paraty, Angra dos Reis, Florianopolis, Buzios are suitable. These are small oceanfront towns with hotels and good sandy beaches, and the vacation itself is quiet and comfortable.
Rio de Janeiro is a big lively resort with sandy beaches. The most popular beaches are Leblon, Ipanema and Copacabane. The resorts of Buzios and Angra dos Reis are two hours from Rio. Angra dos Reis is suitable for a quiet family vacation, and lost among the rocks lagoons of Buzios – for young and active. According to tourist reviews, recreation in Rio is worse than in the nearby resorts: almost all the beaches are across the street from the hotels, a lot of people, in the water floating garbage.
A beach in Rio de Janeiro. Photo: Shot by Cerqueira / unsplash.com.
Prices for holidays in Brazil – 2022
Flight is the biggest expense of a vacation in Brazil (and other South American countries). Prices in 2022 for tickets to Rio with a flight from Moscow start from 47 thousand rubles (round trip), to Brasilia – about 46 thousand, a little cheaper flight to Sao Paulo – from 40 thousand. We recommend that you look for tickets on Aviasails – so you'll find the cheapest. Read also the guide on how to find cheap airline tickets.
You will also have to spend a lot of money for hotel accommodation during a vacation in Brazil. In 2022, the prices in the high season are as follows (taking as an example the Copacabana Beach in Rio): a bed in a hostel starts at $ 4, a standard double room in a budget hotel in the high season – from about $ 35. Want to relax in comfort? Number in the hotel 3 and 4 * is $ 66 and above, 5 * – from $ 150 per night. We recommend searching for a hotel on the search engine Roomguru.ru, this service finds the best price, comparing offers in all popular booking systems. Book accommodation in advance, especially if you're going to vacation in Brazil in the high season.
How to buy a last minute tour? Compare the prices of all popular tour operators and choose the best option with the help of the service Onlinetours.ru. We also recommend studying the 7 rules of the online search for low-cost tours.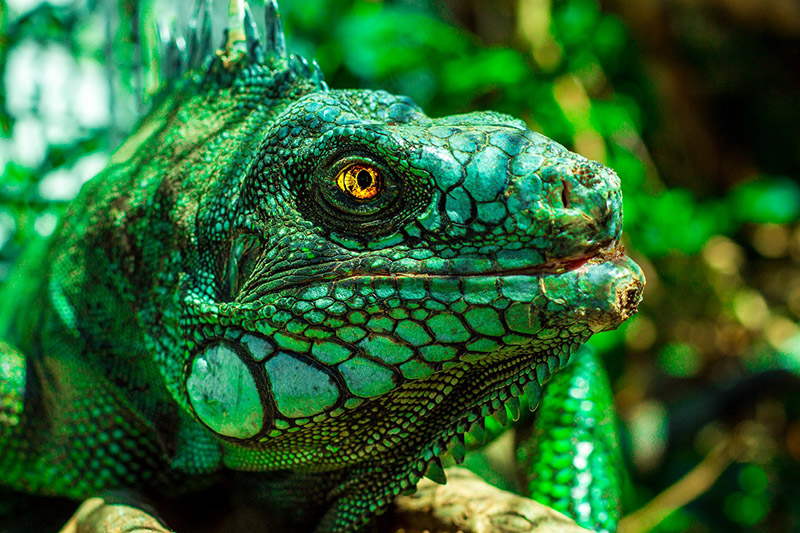 (Photo: campos33 / pixabay.com)
What to do on vacation
Brazil is very fond of soccer and samba. Every year in February in Rio de Janeiro and other cities there are bright carnival processions, in which anyone can take part. The nightlife is brisk in Rio, Sao Paulo and Salvador.
In addition to beach holidays in Brazil, you can organize and cultural leisure. However, all attractions are quite distant from each other, and their visit is often associated with many hours of travel or flights. The famous Iguazu Falls are located almost on the border with Argentina.
Colonial architecture of Salvador and Recife, buildings and museums of Sao Paulo and Brasilia are very interesting. And, of course, Rio de Janeiro is certainly worth a visit. The city is famous for its museums and the statue of Christ the Redeemer on Mount Corcovado.
The most popular surf spots are located in Fortaleza and Rio de Janeiro, and Florianopolis is considered a recognized center of surfing. Ecological tourism, yachting, mountaineering and equestrianism are developed.
While vacationing in Brazil, gourmets will be able to discover new flavors. According to reviews, tourists should try the alligator stew, dried meat with beans, lobster and shrimp in coconut milk. This variety of flavors is explained by the origins of Brazilian cuisine, which emerged as a mix of Indian, Portuguese, and African culinary traditions. Later immigrants from Europe and Asia contributed. Not to mention coffee, as the country is the largest exporter in the world market of this product.
(Photo: Heibe / pixabay.com)
Holidays with children in Brazil
A transatlantic flight is a long and costly affair, so from the European continent, mostly single tourists go here. They don't travel much with children, giving preference to cheaper, safer and less remote resorts.
If the price and the flight time don't embarrass you, then the best place for a vacation with children in Brazil is family-type resorts – Paraty, Fortaleza or Angra dos Reis.
Reviews about holidays in Brazil and tourist tips
Holidays in Brazil are pleasant and rich in impressions, if it were not for some nuances, one of which is the lack of cheap domestic transport. The country is big, the roads are bad, there are few trains, so there are only planes, and this is not the most cost-effective mode of transport.
The second important nuance is a safety issue. An independent tourist has to be very careful here. Very often next to the tourist areas are poor neighborhoods – the favelas. Going there alone on a tour is not that inconsiderate – just dangerous. For the same reason you should not take more than 20 reals in cash, pickpockets are operating in all public places, public transportation and even restaurants. Even the beaches are constantly patrolled by police officers.
Finally, the third nuance is prices. Not only are the prices for food, accommodation and recreation in Brazil high, and during the carnival simply exorbitant, often the stated cost simply does not match the quality. According to reviews, service in general is not bad, but tardiness and inattention of the staff is almost the norm.
Brazil – an amazing country, which will require tourists to invest a lot of money and caution. If these conditions are met, the pleasure received will be well commensurate with expectations.