Beautiful Crimea: 8 Reasons to Come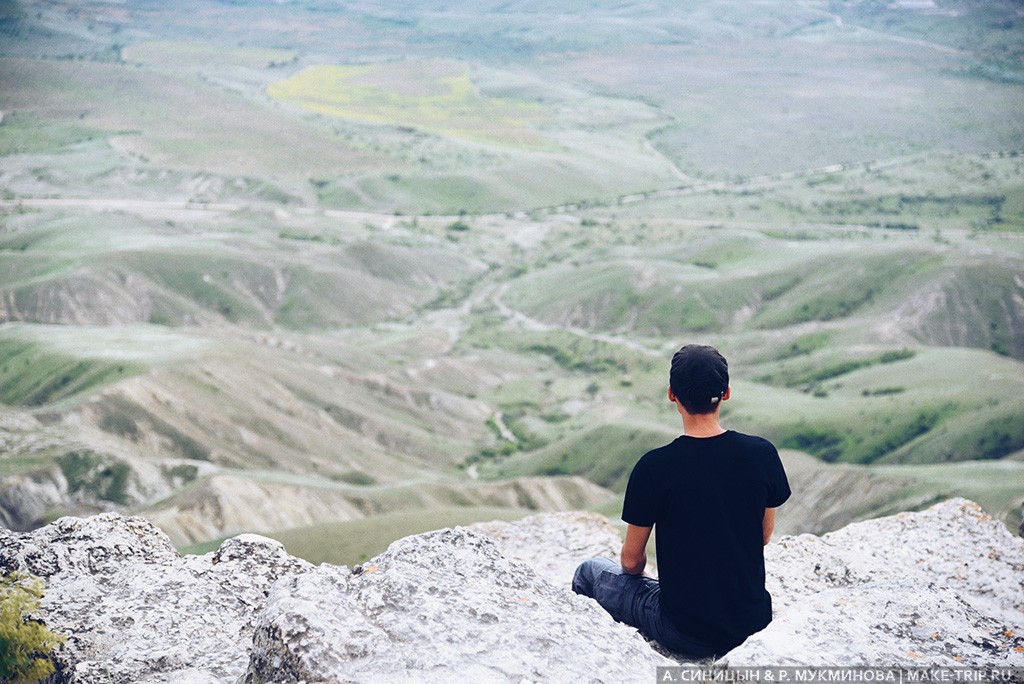 The Crimea is a Chinese box, aged wine, coffee with a long aftertaste. You need to come here for different purposes, in different seasons, with different moods. I tell you why we return to the peninsula again and again and will return again.
If you close your eyes to the shortcomings of the Crimea (we told about them separately), the Crimea is a real gem. You can come up with many more clichéd epithets and metaphors, but I will not – you know them yourself. I'll only say that the peninsula is called the Cote d'Azur – the nature is very similar. The Crimea in general is very close to the Mediterranean, it reminds me of both Cyprus and Morocco.
Search for last minute trips at Level.Travel and Travelate – they will find the best deals among different tour operators. Want to save your money? Check out our 7 rules for buying tours online.
Why I Love the Crimea So Much:
Nature
Amazing nature is what we come back to the Crimea for. Where else in a relatively small area can you see such a variety of landscapes? There and steppes, and salt lakes, and frozen millions of years ago, coral reefs, and extinct volcanoes, and secluded bays.
A favorite place in the Crimea is Cape Vine in Sevastopol. In inclement weather the Bowl of Love on Trakhankut resembles the shores of Iceland. The landscape around Bakhchisaray is a view from the cave city of Chufut Qale.
Flowers and Smells
If you're fond of botany or just love flowers, then the Crimea is a paradise for you: wild tulips and peonies, poppies, lavender, almonds, magnolia, roses, pseudoacacia and another billion blooming plants. In spring we used to hunt poppy fields – we really wanted to see these flame flowers, especially at sunset, when the last sunrays cover the fields with a fiery mist and everything becomes ghostly and ephemeral. A hint: there are more poppy fields in Bakhchisarayskiy, Evpatoriyskiy and Chernomorskiy regions.
I already speak not about maddening tart pine aroma of juniper and pine trees on Alchak-Kaya, Perche-Kaya and in the Novyi Svet, thin fresh aroma of noble cypresses in park of Vorontsovsky palace and intoxicating fragrance of pseudoacacia. Everyone in love with flowers is advised to visit Nikitsky Botanical Garden.
In the Crimea there are landscapes in the spirit of Franco Fontana. Burning at sunset poppy fields near Bakhchisarai. The fragrant juniper grove on Alchak-Kaya in Sudak.
Nature beauty of the Crimea.
Hiking
Hiking mountain trails is my love. When I zoom in on the map around the South Coast, my hands reach for my backpack. Climbing Demerdzhi, Sunny, Taraktashskaya, Botkinskaya, Golitsinskaya trails – so many opportunities for day hikes!
Hike to Demerdzhi massif and to the Valley of Ghosts. The Shady Path, Demerdzhi and the Village of Luchistoe. The trail to Karaul Oba, Novyi Svet.
Look for discounted hotels with Hotellook. Here are the main rules for searching hotels.
Our Crimea itinerary
Surprises
In every trip the Crimea opens new sides and gives unexpected things. Then we were lucky to see the excavation of a mysterious temple, which is not mentioned in the census of churches, then find an ancient coral reef, stumble upon a pink lake, swim with dolphins, wander on the set.
Where to find cheap tickets? Use the search engines Aviasales and Skyscanner – they compare prices of all airlines. Learn the secrets of finding cheap airline tickets.
The set of some movie about Kosovo. We happened to see a pink lake near Feodosia. A boat ride to a flock of graceful dolphins.
Culture and history.
As one acquaintance the owner of the guest house, fond of history and archeology, wherever you do not dig in the Crimea – something ancient you will find. There are so many historical sites from different eras! The peninsula is one big treasure. Look again near Kerch on the map – you'll see solid excavations and ancient settlements.
Vorontsov Palace, Alupka. Cave in Cufut Qale, Bakhchisaray. Ancient amphora in museum in Genoese fortress, Sudak.
Anthropological interest
I love to observe people. Crimea – a hodgepodge of people of different nationalities, statuses, ages and marital status. There are extremely colorful characters. Watching the tourists (especially through a telephoto lens) – a special pleasure. How many funny sketches, dramas and tragedies is played out in front of everyone! Here the child was refused ice cream and he greets the quay with his shout, here the wife scolds her husband that he was drunk again, there grandmothers at the boarding house gossip. Life boils, boils, sparkles.
Crimean Lebowski. An elderly woman takes care of pigeons in Alushta. The Old Crimea has its own atmosphere.
Contrasts
In the Crimea, a luxurious yacht neighbors with miserable small boat, a mosque – with a temple, a dilapidated building from the Soviet era – the palace of the Gypsy baron, the ancient chapel stands in a private courtyard, whose owner had long ago left for Greece, and the forbidding sign allows you to pass and pass with impunity.
Khan Uzbek Mosque in the Old Crimea. Path to the Genoese fortress in Sudak.
And the most burning topic. No matter how they praised the Crimea for high prices, I think they are acceptable. If you want you can rest on a budget! Come in low season or off-season, for example. Where else in the resort you will eat for two for 300 rubles, and for a room will pay 600 rubles, huh?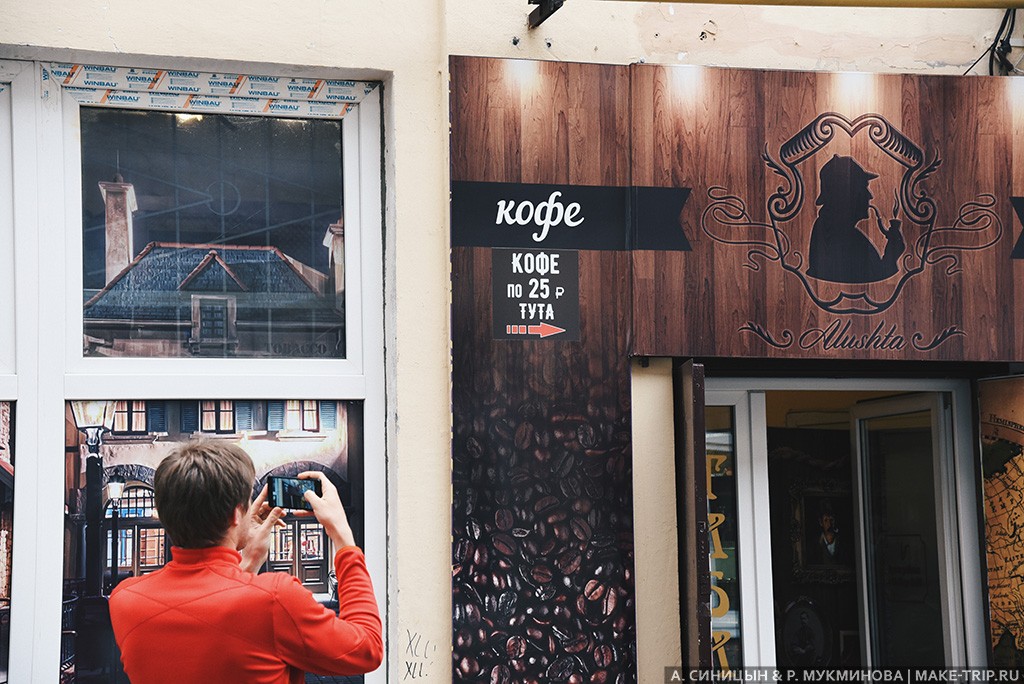 Coffee for 25 rubles. TUTA.
11 reasons to go to the Crimea
We travel to the places where they filmed the movie, take pictures in the poppy fields, go down to the seabed and look into Hell. And then straight into Heaven.
Find your love
The Most Unusual Dates in Moscow
Speed Dating #1 in Moscow
Party "Big Speed Dating"
Evening of board games by FastLife
GOKON Japanese Dating
Enjoy Nature
To say that you should go to the Crimea for nature is too boring and obvious. So let's dwell on some places that will not be superfluous to include in the route. This is Meganom Cape full of legends, myths and superstitions. According to some of them, on this cape witches organized sabbaths, there were various anomalies, and UFOs still choose Meganom for landing. But if you put aside all that mysticism, the cape is striking with its views and is perfect for lovers of wild recreation.
There are Hell and Paradise valleys with hiking trails a couple of kilometers from the village Novy Svet. Overly impressionable travelers can feel here the heroes of the movie "The Witch of Blair", but in fact there is nothing scary or dangerous in the valleys. True, if you don't suffer from fear of heights or claustrophobia – there are narrow crevasses and serious drops in elevation on the trails. Hell is a small valley between the steep cliffs with an excellent view of the sea and lizards basking on the rocks. Paradise is a more spacious and green valley with a large variety of birds and juniper bushes.
Not far from Cape Fiolent you will find Cape Vine with impregnable cliffs and secluded beach.
If you want to take a ride on the cable car, in Yalta on May 1 resumed the route "Miskhor – Ai-Petri" to the picturesque peak in the Crimean mountains. The road to Ai-Petri is recognized as one of the most impressive in Russia. The cost of the trip is 600 rubles for adults and 300 rubles for children.
To touch the history
If many resorts can boast only good hotels and restaurants, the Crimea attracts its architectural monuments, palaces and fortresses. Historically, it was crossed by many cultures that have left a mark on the modern Crimea. Wherever you look, you are sure to find something ancient. So you're not looking for treasures at every step, let's list the main attractions, which is worth a look.
First, there are Livadia, Vorontsov and Massandra palaces.
Secondly, the calling card of the Southern coast of Crimea – the castle "Swallow's Nest", standing over a precipice. The entrance fee, but inexpensive – 200 rubles for adults, 100 – for children and free for the privileged.
Also history lovers will not hurt to include in the route Chufut Qale, Chersonese Tauride and the Genoese fortress. Although there are so many sites with a historical spirit that to get acquainted with them would not be enough even a month.
Meet the lions
If you plan to find yourself in Simferopol, include in the route park "Taigan", it is located nearby. It is a real savannah, where lions rule. They have a whole pride of lions here. And the animals live in near-natural conditions, not locked in cramped cages. You can walk over the long bridges above their heads and take a picture with a lion cub or a tiger cub. In addition to these, the park also has rare and amazing animals that you don't see everywhere else.
Get a little healthier
It is not only about the sanatoriums and spas. Although there are a lot of them here, too. The Crimean peninsula itself is able to bring you up to date with its fresh mountain and sea air, which in some places are mixed with the scent of pine trees. Add to this the Crimean climate, and here you are ready to resorts – and for free. There are no factories and large industrial enterprises, but there is sun, sea, a million opportunities for interesting hikes, mountain herbs – in a word, everything to feel better.
Have fun (including extreme)
The Crimea has a rich festival and festive life, so you won't get bored here. There are regularly held major parades, exhibitions, competitions, festivals, such as Live in Blue Bay, "Kazantip" or "Jazz Koktebel" . And what is only one festival of knights, "Genoese helmet"! If you want a thrill, look at the extreme side of the Crimea. On the peninsula you can arrange an excursion into the wonderful underwater world, race on quad bikes, go on a speleological hike, fly on a hang glider, climb on rocks and jump off them on rubber bands.
Go scuba diving
Let's speak separately about exploration of the Crimean underwater world. The best place for extreme diving experienced divers call Tarkhankutsky peninsula with its surroundings. Here you can go to the water-hidden caves or descend to the long-wrecked ships. Ships at the local bottom are really a lot, and they are perfectly preserved due to hydrogen sulfide ecology of the Black Sea. For beginners, of course, it is better not to dive here alone, but in pair with a more experienced diver you will arrange an unforgettable underwater adventure.
Ride on a yacht
They say that the best view of the Crimea opens from the water. So be sure to arrange yourself at least a little yacht ride. The more so that there is a water refueling station on the peninsula right now, so you can plan your vacation in such a way that you can spend a whole day at sea, rather than limit yourself to an hour's excursion.
To visit a fantastic botanical garden
Not far from Yalta stretches Nikitsky Botanical Garden with giant mammoth trees covered with moss, Canadian sequoias and other plants. There is a pond with frogs and goldfish, and luxurious reedbeds, and palm trees mixed with southern pines (note their huge needles). And of course, there are a lot of flowers in the garden – from the usual daisies to completely unseen specimens. In May, tulips bloom here, they turn the local fields into a carpet of flowers. And these are not the flowers that are sold in flower stores at all.
Take a picture in the poppy fields
Speaking of flowers. You've probably seen some spectacular photos in gorgeous wild poppy fields. Well, most likely, these pictures were taken exactly in the Crimea. Here poppies grow almost everywhere. Like a weed. Farmers, of course, are trying to fight it, but who can seriously resist such beauty? Wild Crimean poppies usually bloom in May, but it really depends on weather conditions. Unfortunately, the buds bloom for just one or two days, and then quickly lose their petals, so it is better to be guided by the weather forecast to choose the right day for the photo shoot.
Go to the places where movies were shot
Soviet filmmakers (and not only them) loved to shoot their films in the Crimea. First of all, they were attracted by the variety of landscapes. The first Russian film "Defense of Sevastopol" was shot here in 1911. Since then the Crimea has given landscapes more than one iconic picture. In Simferopol there was filmed a mini-series "Adjutant of Excellency".
But the most famous film shot here is "The Caucasian Captive. For example, mental hospital, from which Shurik escapes in pajamas, is the Simferopol factory named after the First May. True, the authentic picture here now will not work, because the street artists drew on its walls of the main characters of the film. Another location of "The Prisoner of the Caucasus" – the Valley of Ghosts with the very "stone Varley", on which she danced to the "bears".
From Simferopol let's go a little eastwards and find the White Rock. Here filmed "The Headless Horseman", "Rider Mustang", "Cippolino" and popular in 90-ies English TV series "The Adventures of the King's Gunslinger Sharpe" with Sean Bean. Feodosia became a nature for "Sportloto-82". In the first house on Straight Street you will still find the house of Claudia Antonovna, where the main character lived. A few minutes away is the market where Mikhail Pugovkin (aka San Sanych) speculated with oranges. The extinct volcano Karadag replaced the exoticism of overseas countries for Russian filmmakers. It became the Argentinean rocks for the movie "Amphibian Man" and the location of the shipwreck from "Pirates of the 20th Century. By the way, on the way from Feodosia to the Karadag Nature Reserve you can look at Koktebel. Here there was a village, where Assol from "Scarlet Sails" lived.
Eating and wine tasting
After all the adventures you will definitely want to eat, and in this matter the Crimea will not let you down. On the peninsula you will find the cuisines of many nations of the world, there are even gastronomic tours. And try the local wine. Vineyards here at one time were cut down, but now the industry is slowly recovering, and the sweet wines are quite possible to drink. Although really good wine is still rare.
The restaurant sphere is the most developed in Yalta. The most popular establishments are situated near the Massandra beach. Recommended cafe with the legendary burgers JROO burger & steak, a restaurant with fresh seafood "Rakushka Midyayka" and a Mediterranean restaurant with a design of "Van Gogh", which stands out the figure of the artist on the beach. By the way, Massandra Beach is the first beach in Crimea that was awarded with the prestigious ecological prize 'Blue Flag'.
If you have found a typo or a mistake, please select the part of the text containing it and press Ctrl + ↵.