Transport in Sudak: what to do and where to go
Bus in Sudak.
Sudak is not such a small town that you have to walk to get around. Of course, if you will stay in a hotel near the beach and besides the rest on the beach you will not care about anything, information about local public transportation for you will not be particularly relevant. If you are an active and economical traveler, you can use to move around the city and its surroundings, the local public transport system of several buses.
Buses in Sudak are not particularly well developed, but still they cover all the main tourist spots. Using the local transport, literally for 9-15 rubles you can move not only around the city, but also to visit neighboring settlements, including the village Novy Svet. Unfortunately, local urban transport has preserved all the worst of the public transport from the Soviet era, i.e. it is often overcrowded, does not run according to schedule, stops running early.
Virtually all urban and suburban buses are from the bus station in Sudak or through it (the station on the map). Moreover, some routes, particularly the bus to the village of Novy Svet, in the daytime because of overcrowding, you can sit down only on the final (bus station Sudak), so it is better to go to any route to the bus station first, and there already sit on the transport.
The main routes of buses in Sudak:
Sudak bus station – New World. 12 rubles, 07:00 to 20:00 every 15-20 minutes (in practice much less). The most popular route for tourists to get to the sandy beaches of the village of Novy Svet. It departs from the Sudak intercity bus station, and goes through town on the streets Gvardeyskaya, Oktyabrskaya, Lenina, Tourist Highway (past the fortress). From the bus stop in the village to the beach 5 minutes on foot.
Sudak bus station – Veseloe village (Veselovskaya Bay). 15 rubles, in summer (May-September) from 06:00 to 23:00, approximately every 3 hours; in winter from Sudak 6:50, return – 7:15. This route is useful for those who want to overcome the route Karaul-Oba from Novyi Svet, or relax on the beaches Veselovskaya (Kutlak) bay.
The bus station in Sudak is Sunny Valley/Pribrezhnoye. 21 rubles, in summer (May-September) from 06:00 to 23:00, approximately every hour. The route may be useful for those who want to visit the Temple of St. Elijah in Sun Valley, as well as Cape Meganom.
Sudak – Morskoye (through the village Veseloye). 24 rubles, departure from Sudak at 5:40, 8:00, 14:10, 17:30, from Morskoye 7:00, 8:45, 14:55, 18:05. On weekends flights are not performed. From Sudak departs from the market (except for the flight 05:40) and follows through the bus station.
№1. 9 rubles, from 07:00 to 20:00 every 30-100 minutes. Goes to water park Sudak through the center of the city on the street Gvardeiskaya, October, Lenin, Gagarin.
№2. 9 rubles from 07:00 to 18:00 every 30 minutes. Goes to the water park and fortress Sudak through the center of the city on the streets Gvardeiskaya, Oktyabrskaya, Lenina, Gagarin.
Information on Sudak routes on the map you can get on the website www.eway.in.ua, as well as install a mobile application with transport routes.
If the hardships of moving by city buses during the holidays do not suit you, you can always use the services of a cab. The best way is to order a cab by phone, because the cab drivers on the street and private cab drivers traditionally set the prices for tourists at least twice as high. Here are the prices for a cab in Sudak:
Trip around the city – 100 rubles
Sudak – Novy Svet – 250 rubles
Sudak – n. Veseloe – 250 rubles
You can find in advance a telephone number of the cab on the Internet, and use them on vacation.
If you prefer full freedom of movement, but do not want to use your own car, you can rent a car at the airport in Simferopol, and it will get to Sudak. Also available to rent a car with delivery to the city. The cost from 1800 rubles per day. During the high season it is better to book in advance, which you can do by using the search form and comparing the cost of rental from different companies:
Find a car for rent in Crimea
❤ Join us on VK, Telegram, Viber, or read the most interesting things in Zen
Find and book tours online on Onlinetours.ru or Travelata.ru
✈ Buy airline tickets on a trusted search engine – Aviasales.ru
Book a hotel at Agoda.com or Booking.com
☂ Take out insurance to be safe at Sravni.ru or Cherehapa.ru
Rent a car at Rentalcars.com or Localrent.com
Book a transfer from the airport to your holiday destination on Kiwitaxi.ru
View tours online on tripster.ru
| | | | |
| --- | --- | --- | --- |
| CITY/DESTINATION | DEPARTURE DATE | RETURN DATE | TO FIND A TICKET |
| Moscow-Novgorod | 2022-10-31 | 2022-11-02 | FIND FROM 2 708 ₽ |
| Moscow-Kazan | 2022-09-12 | 2022-09-22 | FIND FROM 2 060 ₽ |
| Moscow-Adler | 2022-12-16 | 2023-01-01 | FIND FROM 4 432 ₽ |
| Moscow – St. Petersburg | 2022-10-14 | 2022-10-20 | FIND FROM 2 098 ₽ |
| Moscow-Simferopol | 2023-07-03 | 2023-07-16 | FIND FROM 7 272 ₽ |
| Moscow-NvSb | 2022-09-11 | 2022-10-02 | FIND FROM 5,653 ₽ |
Re: Судак, Новый Свет и окрестности анатолийм 5 Апрель, 2017 r>Come and visit us in Sudak in May. The weather should be good, everything in May will work.
Re: Sudak, Novyi Svet and surroundings Olga2 6 Jul, 2017 Please tell me if you go to Karaul-Oba route number 1 to Kosmos Peak from Novyi Svet, how long it will take one way (going back the same way).
Re: Судак, Новый Свет и окрестности admin 6 Июль, 2017 r>Hello Olga! We did the children 5 and 7 years. on route number 2 in one direction, sat on the beach in Veseloe, climbed up to the ruins of the fortress, and went back split on route 2 and route number 1 through the valley of paradise and Space Peak, but the top of the Karaul Both did not climb. For everything from parking cars near the winery and back to the same took no more than 6 hours. And that's with the kids, which in some places had to be almost pulled. So at all other things, even if we go with breaks and constantly admire the beauties, will take no more than 8 hours.
Re: Sudak, Novy Svet and the surrounding area Anna BR December 15, 2017 I so regretted that I spent time and money on the New World. We in Yalta rested for the same money, but much cooler. Golitsynska trail is very inferior to Sunny and even more so Botkinskaya. On the beach smells very bad. Stopped at the hotel Vintage, a good hotel, I can not say anything, and the place is not very good. In Yalta have stopped in Spa hotel Livadijsky, for the same money, delightful breakfast, you fall asleep under noise of a surf, in cost included Spa. To walk on Quay to pass 15 minutes, and there a life boils, and a concert hall, always some actions on Quay. Do not waste time and money in vain. Good luck to all! .
Re: Судак, Новый Свет и окрестности admin 15 Декабрь, 2017 r>Hello Anna! In vain you compare the two resorts, they just rest different. That's why it's necessary to read the descriptions, as we have on the site, so as not to make a mistake with the choice before the trip. You just apparently wanted a more cheerful and noisy holiday, a lot of entertainment, as in Yalta. A Novy Svet is like a village. There's just a completely different kind of holiday, around quiet, beauty, clean air.
Re: Sudak, Novy Svet and surroundings MaratKish December 19, 2017 Has long been neither there nor there. But I like Sudak more because they say correctly – the movement. Both Novy Svet and Sudak are beautiful visually, but in Novy Svet nothing hides this beauty, no crowd, no houses, no streets. For me, the best way is to leave the children with their grandmother in Sudak, when they want quiet, and to direct the footsteps in the direction of Novy Svet – 2 hours only. The next summer I'll be there, already paid for an apartment on the site Twila – anticipating a hike with his wife. And, yes – to children to my only sand, therefore the choice is obvious, without Sudak vacation will not stick
.
Re: Судак, Новый Свет и окрестности ВасилийСПб 9 Февраль, 2018 r>Yalta and the New World – resorts are quite different. In Yalta the motion, a lot of people and vanity. We had a rest both in Alushta and in Yalta, traveled and on other places, but have found nothing better than the Novy Svet for itself. In general, this resort is more expensive than similar hotels in other places on the South Coast, but it's worth it. Starting with the beauty of the bay and mozzhevelovy grove and ending with pure pine air – everything is unique. We at night always turned off the air conditioners and open the windows to breathe this healing air. Yes, a quiet, peaceful environment without the noise of discos at night is very conducive to family vacation. And the daily walk before breakfast on Golitsin trail with diving from rocks – simply unforgettable. The cove with a flat bottom and a gradual decrease in depth is very convenient for swimming with children. The best place for a family vacation we do not know. In August, we have already booked a hotel Novy Svet. Stopping there is not the first time. Very pleased, though not without flaws of course. Looking Vintage, he more expensive, but the area we liked less. And in the New World rooms, which have already been renovated is very even at a high level. and repairs and furniture and plumbing, and service too. We like it .
Re: Sudak, Novy Svet and surroundings Eridan7700 March 11, 2018 I really like Sudak. The first time was about 15 years ago, was last 2017 and going this year, always in May. I always stay in TOK Sudak, booking a room in advance, with meals with a custom menu at the restaurant Silk Road. I arrive in Simferopol, then a cab transfer to Sudak, 2000r. .
Re: Судак, Новый Свет и окрестности Road man 27 Июнь, 2018 Разная сомнительная "движуха", концерты второсортных поп-фанерщиков и толпы зевак – нужны тем, у кого в его городе или селе с этим туго.r>А после больших городов, тем более таких как Москва- тишина и уют поселков типа Нового Света или Фороса это то что надо!r>Although in the same NS cafes, restaurants, hotels, many times more than the aforementioned Foros.
Site NashaPlaneta.net uses "cookies". "Cookies" are small files on your device that store information about your previous visits to the website. If you stay on our site by reading this message, it means that you agree to our use of cookies. Read more.
Buses in Sudak: overview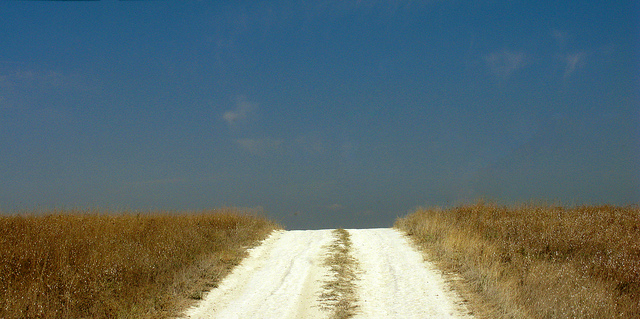 All about buses in Sudak: schedule, routes, prices. How to get to other Crimean cities (Simferopol, Yalta, Feodosia, etc.) and to nearby attractions (Meganom, Novy Svet, Alchak, Sunny Valley, etc.).
How to get to Sudak
You can get to Sudak by bus exclusively from various cities of the Crimea: Eupatoria, Sevastopol, Simferopol, Feodosia, and Kerch.
If Sudak is your initial vacation point in Crimea, we recommend getting off at the bus station in Feodosia (if you are traveling from Krasnodar or Anapa) and taking a bus to Sudak. Be careful: the last bus from Feodosia to Sudak leaves at about 18:00 or 19:00. With us happened so, that we have arrived in Feodosiya later, had to ask the driver of the bus which goes to Sevastopol (it is possible to ask so in any bus following in this direction), to drop up to turn to Grushevka – there stop buses to Sudak, following from Simferopol. For travel to Grushevka you take 50 rubles, and the ticket to Sudak is about 25-30 rubles. At the bus station is full of cab drivers, you can go with them, but it is quite expensive.
If you are going from Simferopol, you may leave from the bus station from the city center as well as from the airport – read about it below.
Useful:
For the best way to get to the Crimea from Moscow and other Russian cities, read the article "To the Crimea on your own".
How to book a hotel in the Crimea? You can find a convenient accommodation option on the most popular service Hotellook – there are both hotels and private accommodation. For example, guest houses cost from 1000 rubles per day. Also read about private sector in the Crimea and a special selection of accommodation in Sudak.
You can take an intercity bus to Sudak. Schedule.
From Sudak you can go almost all the main Crimean directions: in Dzhankoy, Sevastopol, Evpatoria, Yalta, Old Crimea, Alushta, Schyolkino, Feodosia, Koktebel, Kerch and Simferopol.
Bus Sudak – Simferopol
The most popular route is Sudak-Simferopol. To get to the capital of Crimea is simple: buses run every day from 5:30 am to 8:30 pm. They go very often – almost every 15 minutes, so do not necessarily buy tickets in advance. The schedule of buses Sudak – Simferopol is better to find out at the bus station.
The departure is from the bus station "Kurortnaya" next to the railway station of Simferopol. I must say that the buses are old and uncomfortable, instead of air conditioning – open window, the seats are hard. The ticket price is about 100 rubles. Travel time – from 2 to 2.5 hours.
In addition, from Sudak you can easily get to the airport Simferopol – buses run from 5:30 to 19:10, the journey time is approximately 2.5 hours.
Bus Sudak – Sevastopol
Buses to Sevastopol from Sudak go much less frequently than in Simferopol, so in high season is better to take care of tickets in advance. There are buses at 6:05, 13:50 and 15:40 (summer). The bus at 13:50 goes through Simferopol, the travel time is 4 hours. Other two buses go through Rybachie and Yalta, so they go longer – 5,5 hours. You can see the schedule of buses Sudak – Sevastopol on service "Yandex.Timetables, but it is better to find out at the bus station, because it may change.
Bus Sudak – Feodosia (and Koktebel).
All buses from Sudak to Feodosia go through Koktebel. The first bus from Sudak to Feodosia departs at 6:10, the last at 20:50. Time in a way to Feodosiya – about 1 hour 15 minutes, and to Koktebel and even less that is very convenient: it is possible to go by the first bus to Koktebel, to take a walk on the Kara-Dag, to look the Golden Gate or to engage in hang-gliding.
A useful selection: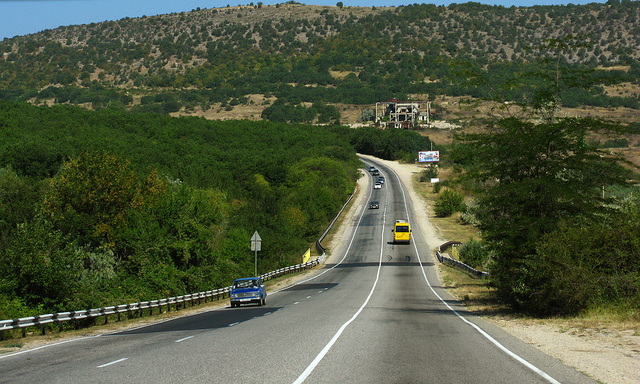 (photo © thisisbossi / flickr.com)
Bus schedule from Sudak to Evpatoria, Dzhankoy, Kerch, Shchyolkino and other cities and towns of Crimea:
Bus Sudak – Dzhankoy: departs at 17:55 and arrives at 21:20.
Bus Sudak – Evpatoria: departs at 15:15, arrives at 19:00.
Bus Sudak – Kerch: departs at 6:00 and 16:00, travel time – 3-3,5 hours. the bus goes through Feodosia and Koktebel.
Bus Sudak – Krasnogvardeyskoe (via Feodosia): departs at 14:00, arrives at 19:55.
Bus Sudak – Kirovskoe (through Koktebel and Feodosia): departs at 18:00, arriving at 20:35.
Bus Sudak – Razdolnoe (through Stary Krym): departs at 13:10, arriving at 18:50.
Bus Sudak – Soviet (through station Krym and Kirovskoe): departs at 10:15 and 17:35, travel time – approximately 2.5 hours.
Bus Sudak – Shchyolkino: departs at 18:15, arrives at 21:15.
When to go to the Crimea? Weigh the pros and cons for each season and month:
City buses in Sudak
Routes and schedules
Note: the schedule for the fall – winter period, in summer it changes slightly.
Sudak-Morskoe. Departure from Sudak: 5:40, 8:00, 14:10, 17:30. Departure from Morskoye: 7:00, 8:45, 14:55, 18:05. There are no flights on weekends.
Sudak – Sun Valley. Departure from Sudak: 6:00, 7:00, 13:15, 15:50, 17:30. Departure from Sun Valley: 6:40, 8:00, 14:15, 16:30, 18:20.
Sudak – New World. Departure from Sudak: 7:30, 8:30, 9:30, 10:30, 12:30, 14:30, 15:30, 16:30, 17:30. Return – at an interval of 1-2 hours.
Sudak – Raven. Departure from Sudak: 5:40, 14:10. Departure from the final point: 6:20, 15:20.
Sudak – Mezhdurechye. Departure from Sudak: 5:40, 14:10. Departure from the final point: 6:30, 15:10.
The Valley of Roses – Water Park (bus number 1): runs from 7:00 to 20:00, with an interval of 30-100 minutes.
The Valley of Roses – Uyutnoe – Aquapark (by shuttle bus № 2). Departure from Sudak: 7:30 am, 17:00. Departure from the end point: 8:00, 17:25. At weekends flights are not carried out.
Dachnoe – Uyutnoe . Departure from Sudak: the first bus leaves at 6 am, subsequent buses run at intervals of 7-15 minutes.
Sudak (bus station) – Veseloe: departure at 6:50, return bus – 7:15.
Sudak – Veselovskaya Bay: runs from 6 am, the interval – 3 hours.
Sudak – Pribrezhnoye: runs from 6 am, interval – 3 hours.
Alchak – Center (the route number 4): runs from 7:30 to 18:00 with an interval of 35 minutes. Its terminus is the market.
Dachnoe – Center (bus #3): runs from 7:05 to 17:35 through the bus station and the hospital to the hotel "Forum". The interval of movement is 30-100 minutes.
The cost of travel on suburban routes – 15-20 rubles, in the city – 7 rubles. The departure of suburban routes is from Sudak bus station.
You can check the current schedule of buses in Sudak at the EasyWay website. There you can also find out the route around the city and the cost and intervals of buses.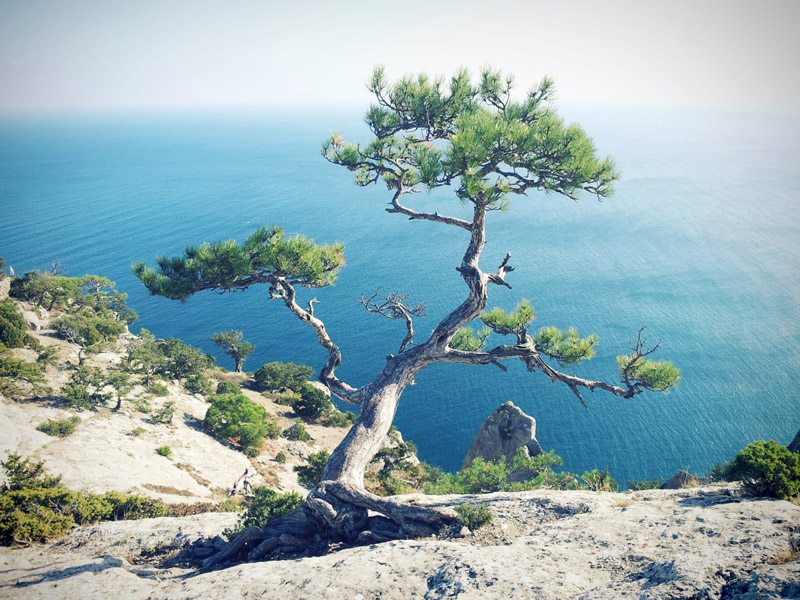 (photo © Mourner / flickr.com)
Going to Meganom
How to get to Meganom from Sudak: take a bus to Sunny Valley (it is better to get there on the bus station, because it will be very crowded), you will have to get out on the corner (you will see a store "Wine of Sunny Valley" on the right). Then you have to walk about 2 km to the sea. The last bus at 18:20, if you are late, you will have to walk more than 10 km.
How to get to Novyi Svet
The marshrutkas to Novyi Svet are a separate song. They fill up a huge amount of people on the way and everyone, you would not believe, goes to Novy Svet. What a pleasure to go to the crowded stuffy minibus on a mountain serpentine! We advise to sit not at the Genoese fortress, and at the bus station – so though you can take a seat. The way back to Sudak even more fun: the minibus is lined with many kilometers of wishing to return to town and fighting for a place in the minibus. Getting on the bus is almost a fight: one person, as a rule, takes a seat of his company of several people and not even close does not allow others to occupied seats. So we strongly advise not to rely on the last bus, and to catch at least the penultimate. Cab drivers, of course, are brutal and inflate the price (as far as I remember, the fare costs 300-400 rubles). By the way, in order not to miss the last bus, do not forget to read the schedule of buses in Sudak at the bus stop in Novy Svet.
Nuances .
Buses in Sudak very unpunctual: when we had to go from the Aquapark to the bus station, we spent about an hour waiting for the promised schedule bus. Did not wait, and in the heat with backpacks to go 5 km to the bus station was not with the hands, had to take a cab. And cab drivers have a monopoly: they know that the buses run at gigantic intervals, even in high season (to say nothing of low?), and take advantage of it. The cost of a cab in Sudak is 150 rubles, cab drivers do not haggle.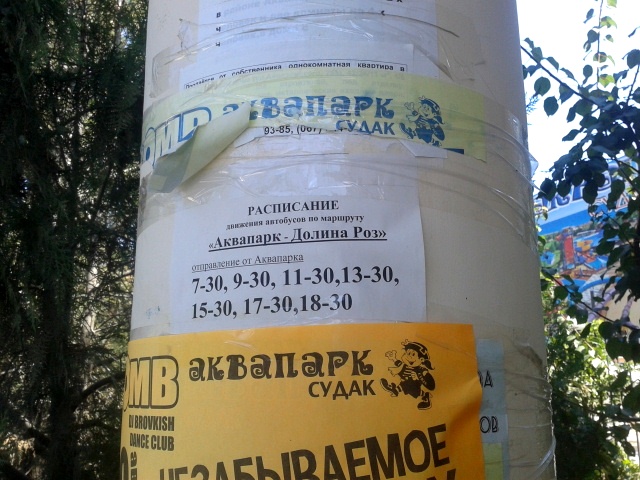 Another misfortune of the bus schedule in Sudak – in addition to long intervals, buses stop going early. If you are late for the last one, you're screwed. And if you are lucky enough to come to Sudak from another city after 6 pm, just have to take a cab. So we went to Meganom – the last few miles crossed on foot, so as not to miss the bus.