How much money to take to the Dominican Republic.
How much money to take to the Dominican Republic for 7, 10 or 14 days? Hola! It's time to talk about the financial component of vacationing in the country "over the ocean". In general, the Dominican Republic as a tourist destination for the Russians is only gaining momentum, and there aren't as many reviews on the Net as there are in Turkey or Thailand. However, people also fly to the Dominican Republic and spend money there. And how much they need, now tell (and show).
Since 25.08-10.09 action lasts with a cashback of 20% for tours in Russia. You need to register your MIR card and book a tour at Level.Travel (promotional code for 1500 ₽ when buying from 70,000 ₽ – LT-SEPT-RU1) or Travelate (promotional code for 1000 ₽ when buying from 60,000 ₽ – AF1000travelinka). Tour is more profitable, because this way you get cashback for everything – flight, hotel, transfer.
You don't need a visa, you don't need PCR tests. You will need to fill out an online form and get a QR code. You can find the full rules of entry at the link .
All prices in the Dominican Republic are in local currency – pesos (DOP), but for tourists some prices are marked in dollars. By the way, it is necessary to take the "green francs" in the Dominican Republic, rather than euros or rubles (unlike Cuba, where dollars should not be taken in any case).
Rubles are not accepted here at all, euros are calculated at the dollar rate, one to one. Therefore bring dollars (new, not torn bills) and exchange them for pesos, and preferably not at the airport and not in hotels, where the rate is undervalued, and in banks or "cambio".
The currency in Dominican Republic is not very stable, fluctuations are possible. The exchange rate is gradually decreasing in relation to the dollar, a few years above was 45, now more than 50 pesos per "buck". Official rate for 2022: 1 peso (DOP) = 1,31 rubles, 1 $ = 57,31 pesos (DOP).
Rest in Dominica
How much money do you need for tours in the Dominican Republic?
Dominican Republic is the country that most often gets package tours. We can say that it was "discovered" for our tourists by Russian tour operators – Pegas Touristik, Biblioglobus, Anex. Thanks to their hard work Dominican Republic is one of the top 10 countries in terms of the number of tours sold from October to May. And in the "time of the coronavirus" in the winter of 2022 Dominica was in the top 3 destinations for Russians.
In summer the weather in the Dominican Republic is hotter and wetter, the prices are lower, but not the season . There is no rainy season like in Asia, although there are hurricanes and storms. But in general, you can come at almost any time.
Anex Tour has a lot of experiments with the flight program (put more planes for the season than there is willing), because of this reduced prices before departure, and you can visit the Dominican Republic quite reasonably. But this option is for those who are willing to sit in a suitcase.
If you choose tours in advance, then everything is stable here: the average bill for two people with a flight from Moscow 178.227 rubles. The most popular resort is Punta Cana, where the average bill from Moscow for two people is 197.007 roubles. If you are searching for any budget you will spend from 300.000 to 400.000 roubles. Hotels often book 3* and 4* and all-inclusive. At the same time Dominican "all inclusive" diet is very different from Turkish: more seafood, exotic fruits and cocktails. But you should read the reviews, because the hotel is not the same as the hotel. In cheaper hotels, the set of services is less, and the food is less varied. There are no miracles.
By the way, hotels in Caribbean resorts (La Romana, Boca Chica, Juan Dolio) are cheaper because the resorts were developed earlier, they have older facilities, more run-down hotels and the rest is more modest. Resorts on the Atlantic (Puerta Plata, Sosua, Cabareta, Samana, Punta Cana) are newer, and the prices are higher. In the north of the Dominican Republic (Puerto Plata, Sosua, Cabareta) is the best surfing. Basking in the calm waters here will not work.
DOMINICAN REPUBLIC TOURS PRICES – 2022
Occidental Punta Cana 5*.
from 161.000 rub.
Impressive Resort & Spa 5*
from 125.000 rubles
Riu Republica 5*
from 144.000 rub.
Grand Paradise Samana 4*
from 167.000 rubles
You can search for tours online through Level Travel, Onlinetours and Travelata aggregators. They compare prices of all tour operators and show them in descending order of price, rating and popularity. And you have to check on all of them, their search algorithms are different, and so are the results. There are some convenient services, which we use, here is a detailed review of our personal experience with photos.
Visa and insurance
You used to have to pay a $10 tax when entering the Dominican Republic, now it's been abolished. Visa is also not required (citizens of Russia, Ukraine, Kazakhstan, Lithuania, Latvia and Estonia), at the border put a stamp on which you can stay in the country for up to 60 days.
Upon arrival, you must fill out a migration card, please take a pen with you. If you need to stay in the Dominican Republic longer, you must obtain a tourist visa at the consulate. Moreover, you cannot do this on site, you need to prepare the documents in advance in Russia. It costs $ 150.
If you go on vacation in the Dominican Republic on their own, you will need good health insurance. There are a lot of insurance companies, but most important is the assistance, i.e. the host company that works in the Dominican Republic. For budget assistants good Mondial-Allianz, the insurance can be bought at Cherehapa . They have insurance without a deductible, but the price includes only two doctor's appointments.
The more expensive ones are ERV (sold on Compare.ru ) and Tripinsurance (available exclusively on the Tripinsurance website ). These same insurances can also be purchased with a package tour, because the tour itself includes the cheapest "no insurance" with deductibles.
For example, ERV insures exacerbation of chronic diseases, there is insurance for children and pregnant women (the so-called "extended"). And Tripinsuranse is in the premium class and has a handy app to keep in touch with your doctor (no need to spend money on calls to the insurance company). This is for those who want to save themselves from a lot of unforeseen problems.
The Internet in Dominican Republic is a disaster. Even in good 5* hotel w-fi is very slow.
Rest in Dominica
How much money do you need for excursions in the Dominican Republic?
Excursions are the second most important expense item, after a tour or a flight with a hotel. There is a lot to see in the country, and it is necessary to do it. There are group and individual excursions. You can see the prices and descriptions on Tripster . They have all guides who are locals (Russians) and can answer any questions, suggest something and advise, in addition to providing interesting excursions.
The most popular tour in the Dominican Republic is Saona Island. Just a must see for every tourist. It costs from $100 to $150. Thanks to the development of online companies, tour prices began to fall, there is competition. Be sure to see Santo Domingo, which is protected by UNESCO, Altes de Chavon, Puerto Plata. You won't be able to see everything at once, but you will be able to form a general impression of the country.
PRICES FOR TOURS IN DOMINICA – 2022
Whales, El Limon Falls and Bacardi Island
139 $
Caribbean mosaic (individual tour with photo session)
240 $
Paradise day on Saona Island
81 $
To Santo Domingo from Punta Cana
78 $
Rest in Dominica
Entertainment
The main entertainment in the Dominican Republic is in 5-star hotels. There is animation and themed parties and discos for tourists. Lovers of watching incendiary dancing Dominicans can visit the local nightclubs. The most famous are in Bavaro (Mangu in the hotel Occidental Grand), Jewel (near the mall Palma Real), Imagine (an exotic club in a cave), ORO (in the hotel Hard Rock). Admission to Dominican clubs costs $10.
There are also casinos in all major 5* hotels in the Dominican Republic, the most famous are Hard Rock Hotel and Tower Casino. For shopping go to the same Bavaro. Here are the most popular shopping malls: San Juan, Iberia, Palma Real.
Не совсем развлечение, но все же — фотосессии . В Доминикане очень красивые пейзажи, и грех не сделать профессиональные фото в такой экзотической стране. Многие наши соотечественники, которые переехали на ПМЖ в Доминикану, работают фотографами. Их можно найти в группах в социальных сетях или здесь>>> Romantic photo shoot on a private beach in Punta Cana.
If you are planning a vacation in the Republic, here are more useful articles: general information about the Dominican Republic, Dominican resorts, all about Boca Chica, all about Punta Cana.
How much to take with you in the Dominican Republic for transportation
The most common transport in the Dominican Republic for tourists is a cab . Here there is no usual cars with a meter, and the price must be negotiated before the trip. But there is a "but": drivers do not speak English.
If you don't want to negotiate in gestures and are used to planning trips in advance, you can order online at Kiwitaxi or intui.travel . A trip from Punta Cana airport costs 1,370 DOP ($25), to La Romana 5,300 DOP ($100), to El Soco 6,300 DOP ($120). It is better not to save on a transfer, after a long flight you want to be at your hotel as soon as possible.
For budget travel in the Dominican Republic you can take a bus – "voladoras" or shuttle buses – "guaguas". The fare is 20-30 DOP. For example, a trip from Cabarete to Sosua will cost 25 DOP. There are no bus stops, transport has to be slowed down on the way.
Drivers also do not speak English, so to ride public transport, you need to navigate the area. Free maps on Google Maps or Maps.me will do. An intercity bus ticket costs 50-100 DOP.
For short distances you can take a motorcycle cab – "motoconcha". A trip from one end of the resort to the other will cost 100 DOP. The metro in Santo Domingo has only two lines. The ticket costs from 20 DOP, first you must buy a transport card for 30 DOP.
How much money to take for food in the Dominican Republic
If you go beyond the "all-inclusive," there is something to try and where to spend your money in the Dominican Republic. There is budget fast food at local cafeterias. Many tourists bypass them, but there are really low prices. However, there is no menu and you have to choose dishes by picture or to explain in gestures. Lunch at a local cafeteria will cost 100-200 DOP. And it will be the real Dominican cuisine, not the adapted for the tourists hotel food. English is not spoken here, so you will have to communicate in Spanish.
If you choose a tourist restaurant, then prices immediately become 3-4 times higher, there is a menu and tablecloths on the tables. The Dominicans are spoiled here by American tourists, who are penny-pinching. It is clear that they have a higher standard of living, they can afford it. A lunch at a tourist restaurant will cost 1,500 to 1,800 DOP. Keep in mind that menu prices in the Dominican Republic are not final. A 17% tax and 10% service charge will be added to the bill.
Lobster costs 500 DOP
Lobster 500 DOP
Salads 200-300 DOP
Soups (like asopao or sancocho) 200-250 DOP
Whole pizza 500 DOP
Be sure to try the local dishes: pastel en ohas (vegetables with meat in banana leaves), pescado con coco (fish in coconut sauce), casabe (cassava cakes).
In total, a day in the Dominican Republic you can spend from 100 to 2000 DOP just for food.
Prices in supermarkets in the Dominican Republic
You can buy food in the Dominican Republic in supermarkets such as Super Pola, Iberia, Jumbo, Ole. Do not be alarmed if you see a $ sign on the price tags. This is not the American dollar, but the Dominican peso preceded by the letters RD (Respublica Dominikana). That is, a price tag of 100 DOP will be shown as RD$100.
Cheese, beef, and imported foods are expensive in the Dominican Republic. Everything else can be bought relatively inexpensively. In markets and supermarkets in the Dominican Republic (as in Cuba), prices are quoted per unit, or per lb, i.e., libra (1 libra = 485 grams). Prices in Dominican supermarkets:
Eggs 209 DOP for 30 pieces.
Mushrooms 270 DOP per liter
Cucumbers 15-29 DOP per libra
Tomatoes 26-45 DOP per libra
Bell peppers 44-95 DOP per libra
Potatoes 32 DOP per libra
Zucchini 26 DOP per libra
Carrots 18 DOP per libra
Beef 200-375 DOP per libre
Meat cooked 99 DOP per libre
Pork ribs 95 DOP per libre
Bacon 145 DOP per libre
Chicken 163 DOP per libre
Turkey 154 DOP per libre
Greens 50 DOP
Bread 50-100 DOP
Nachos chips 119 DOP
Juice 64 DOP
Coca-Cola 74 DOP
Surprisingly, there is not a huge abundance of exotic fruits in the Dominican Republic . Most fruit is imported and prices are high. The local fruits are mango, pineapple, coconut, guava, chinola, and avocado.
Pineapple costs 48 DOP apiece, guayava 33 DOP per libra, mango 17 DOP per libra, bananas 15 DOP per libra, coconut 25 DOP apiece, avocado 47 DOP per libra, chinola 38 DOP per libra, papaya 41 DOP per libra, pitahaya 35 DOP per libra, sapote 26 DOP per libra, platanas 29 DOP per libra.
Imported fruits in the Dominican Republic: apples 53-84 DOP per libra, pears 57 DOP per libra, grapes 98 DOP per libra, melons 124-232 DOP per piece.
As for seafood, although the Dominican Republic is surrounded by oceans and seas, much of it is exported from America, so the prices are high. By the way, Dominicans are meat-eaters.
Trout fish 670 DOP per libra.
Shrimp 320 DOP per libra
Prawns royal 539 DOP per libra
Fillet of tilapia 320 DOP per libre
Octopus 635 DOP libre
Water in the Dominican Republic you should only drink bottled water, brush your teeth with it, it costs 20 DOP for 1.5 liters, 85 DOP for 5 liters. In good hotels every day leave two bottles of water in the room.
Alcoholic beverages cost on average, as in Russia. The choice is huge. Surprisingly, rum – not the most common alcohol in the Dominican Republic, the locals often drink beer (brand Presidente the most common, the price 55-65 DOP).
In general, local beer costs 70-100 DOP, Cuban rum 500-1900 DOP, wines from 410 DOP, champagne 200-800 DOP. The most popular rum Barcelo 0,7 l from 550 DOP, rum Brugal 0,7 l from 449 DOP.
As for duty free stores, the prices there are higher than in local supermarkets. If you want to take something home, it's worth buying Dominican coffee Santo Domingo, the price of 120 DOP for 0.5 kg (in Russia – about 10 times higher!).
Tea in the Dominican Republic is difficult to find, and most often it is herbal tea, the price from 120 DOP. Also often brought from the Dominican Republic cigars. Prices for La Laura from 100-750 DOP, Romeo Julietta from 120 DOP, Monte Cristi from 110 DOP.
In total, how much money to take to the Dominican Republic for 7, 10, or 14 days? To start you need to buy a tour or book airline tickets and hotel, with a person will get on average 89.000 rubles for double occupancy. For the "single" need to pay another 10,000 rubles. For this amount you will get an all-inclusive hotel, and if you want you won't have to leave the hotel at all. Then you can spend $ 0.
If you go to restaurants, for a week need another $ 100-300 per person. If you visit 1-2 excursions, plus another $150-200.
For souvenirs (coffee, cocoa, cigars, rum), transportation, incidentals another $ 100-200. In total it turns out that for a week in the Dominican Republic (without the cost of the tour) you can spend from $ 0 to $ 700. An average figure – $350, it is enough for a budget trip, without the luxury and extravagances.
For 10-14 days you need to take $ 500 per person, that is $ 1000 for two. But there is always something else to spend money on. For example, renting a yacht for a trip to the Saona will cost $1000-3000 per day. So the upper limit of spending in the Dominican Republic is not limited.
Dominica for $1000 for two: day 8. Just a vacation.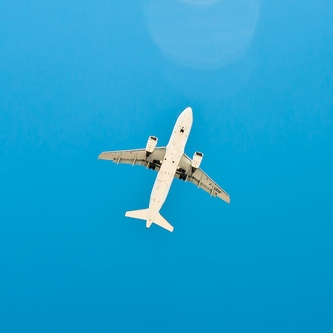 Promotion
Sign up for the Tinkoff All Airlines card before September 14 and get forever free . That way you'll always have free insurance for abroad and up to 10% cashback on airfare and hotels. See our map review .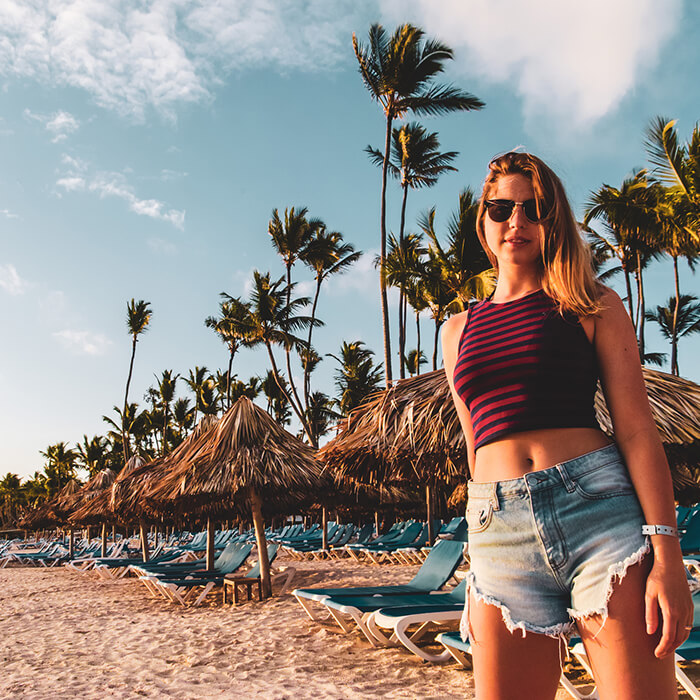 Which resort to choose in the Dominican Republic?
The Dominican Republic is the perfect place for a beach vacation. We tell you where to rest and which resort to choose. Description and comparison of resorts: weather, prices and entertainment.
How much does a vacation in the Dominican Republic cost
Learn what to expect with a budget from 100 to 500 thousand rubles for two. We tell about the prices for tours in 2022 and advise the best hotels in each category.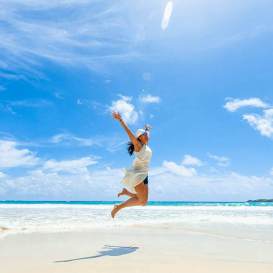 Maldives, Seychelles, Dominican Republic or Bali – where better to go?
Trying to figure out which is better: the Seychelles or Maldives, the Dominican Republic or Bali. We get acquainted with local prices, weather, beaches, sea and cuisine.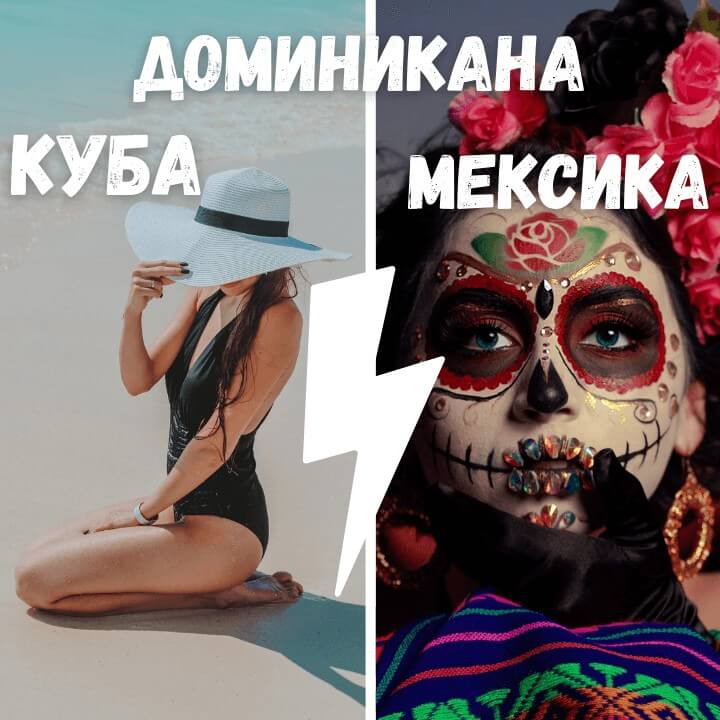 Cuba, Mexico or the Dominican Republic: which is better?
Honestly comparing holidays in the Caribbean resorts from personal experience. The battle of the three countries will be hot!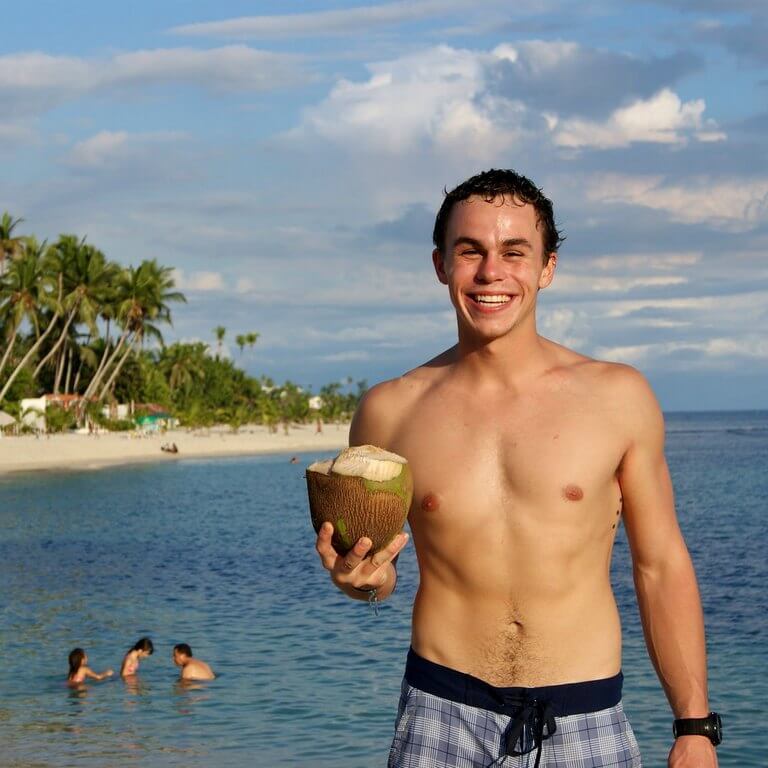 What do tourists think about vacations in the Dominican Republic?
Let's get acquainted with the features of a holiday in the Dominican Republic: reviews of tourists who visited the country in 2021, about the weather, beaches, excursions and entertainment. Is it worth going on vacation in 2022.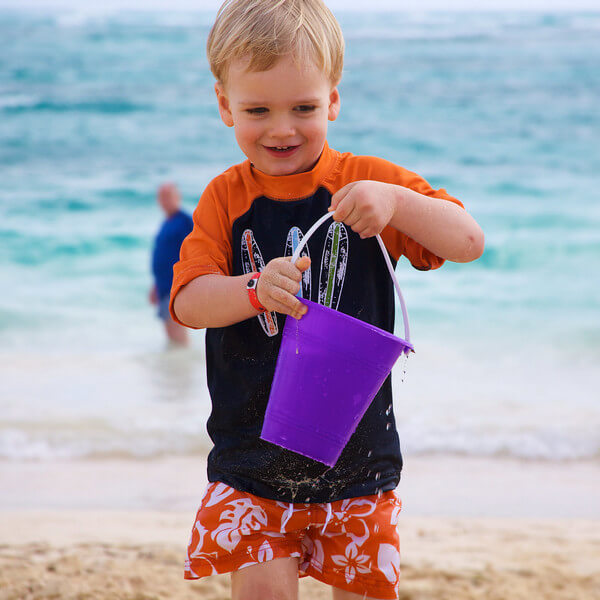 Holidays with children in the Dominican Republic
What can the Dominican Republic offer for vacationers with children? What resorts to choose? We tell you about the nuances of family holidays and the best resorts and hotels in 2022, according to tourist reviews.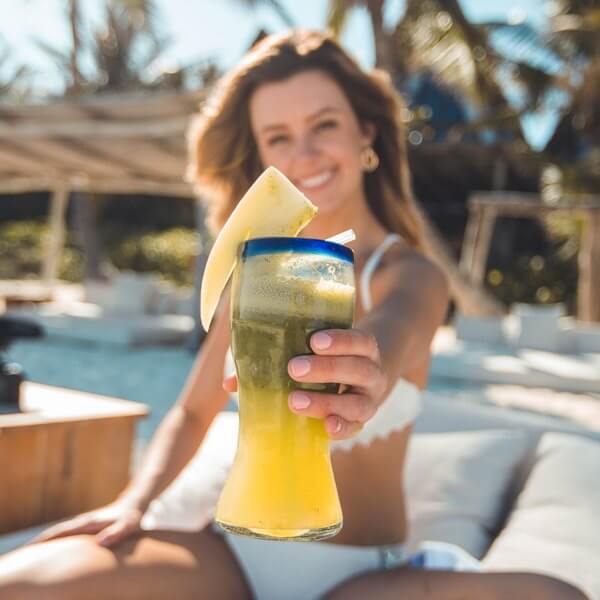 Food Prices in the Dominican Republic
Find out what the prices of food in the Dominican Republic are. How much do groceries and alcohol cost in stores and food in restaurants in 2022. What national dishes to try? What the tourist needs to know and how to save money.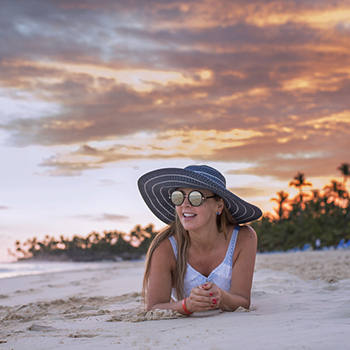 When to vacation in the Dominican Republic
When is the best time to go on holiday to the Dominican Republic in 2022? What time is the beach season? All about the weather by month: water and air temperature, precipitation and feedback from tourists.
How to celebrate the New Year in the Dominican Republic
Do you want to celebrate New Year 2022 on the beach with merengue music? Head to the sunny Dominican Republic! Learn about the weather, New Year's traditions and tour prices. Find out what to do during the vacations and how tourists feel about a winter trip to the tropics.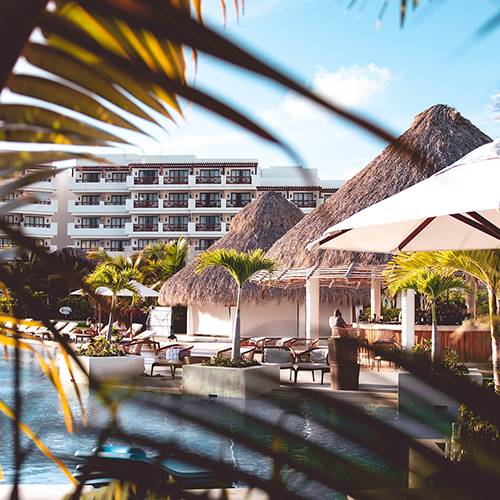 The top 10 all-inclusive hotels in the Dominican Republic
You should fly to the Dominican Republic to relax – a tranquilla, as the locals say. For a serene vacation, choose among the best 4-5 star all-inclusive hotels we found for you.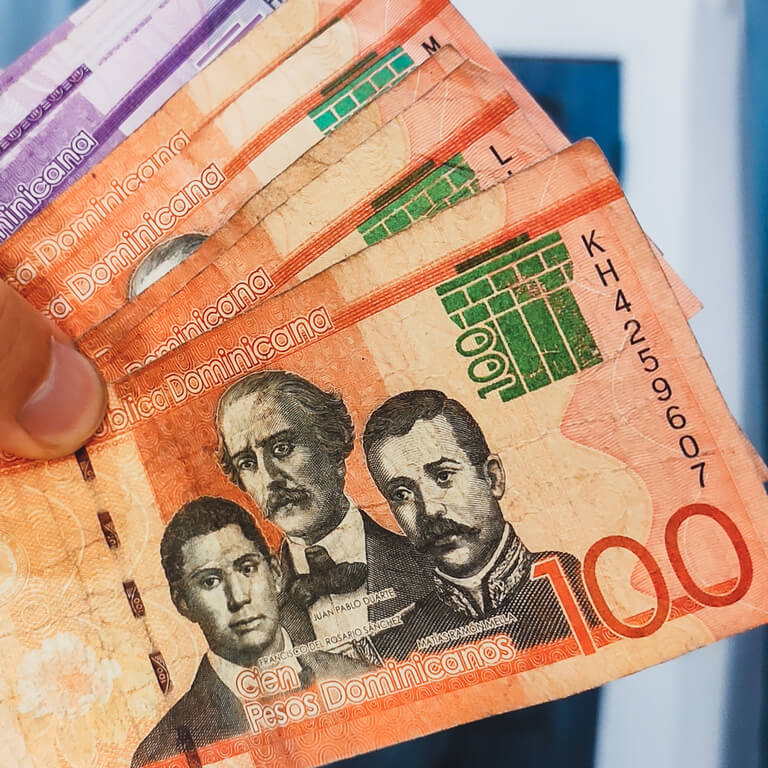 How much money to take to the Dominican Republic
Find out how much money to take to vacation in the Dominican Republic in 2022. Up-to-date prices for food, entertainment, excursions and shopping. At the end of the article, consider the costs for a 10-day trip for one person.
What souvenirs to bring from the Dominican Republic
Want to make memories of your vacation on white tropical beaches? We tell you what to bring back from the Dominican Republic. Prices for popular souvenirs and gifts. Tips from tourists, how to choose and where to shop.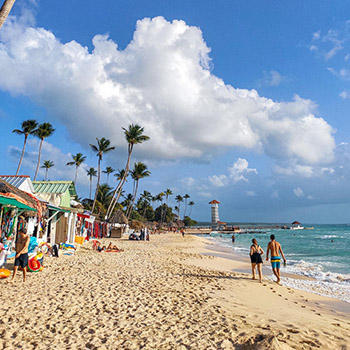 How to choose a cheaper holiday in the Dominican Republic: by yourself or with a tour
How to have a better holiday in the Dominican Republic: on your own or by tour? Let's do the math and compare!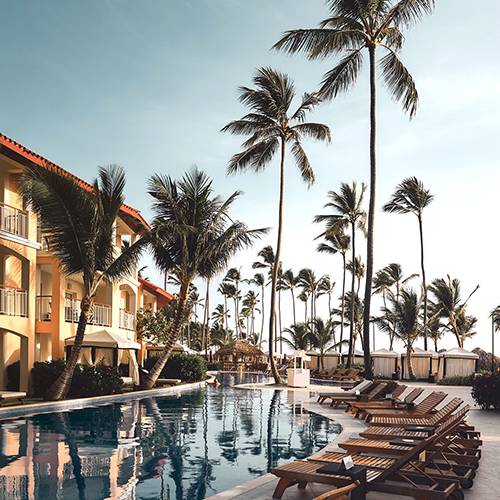 7 best all-inclusive hotels in Punta Cana
The Dominican Republic is liked by tourists who like to vacation on an all-inclusive basis. Learn about the best 5-star hotels in Punta Cana that take guests on an all-inclusive basis.
Top 10 Excursions in the Dominican Republic.
For those looking for where to go from Punta Cana, Boca Chica, Puerto Plata and Samana, here are 10 popular excursions in the Dominican Republic in Russian. Descriptions, prices and reviews of participants in 2022. Tourist tips.
How to go to the Dominican Republic
How to rest without a tour to get interesting and inexpensive. My experience and tips.
Dominican Republic for $ 1000 for two people: days 1-4. All inclusive
How to choose a great hotel for a vacation in the Dominican Republic. My review of the hotel Whala!bayahibe 4 * and the reasons to choose it.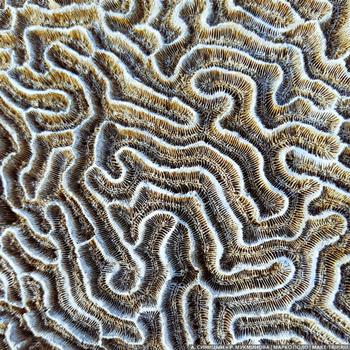 Dominica for $1000 for two: day 6. Wild Beaches Samana
Exploring the wild beaches of the Samaná Peninsula. Are they as good as they say they are? Can you find anything else interesting there? Let's find out!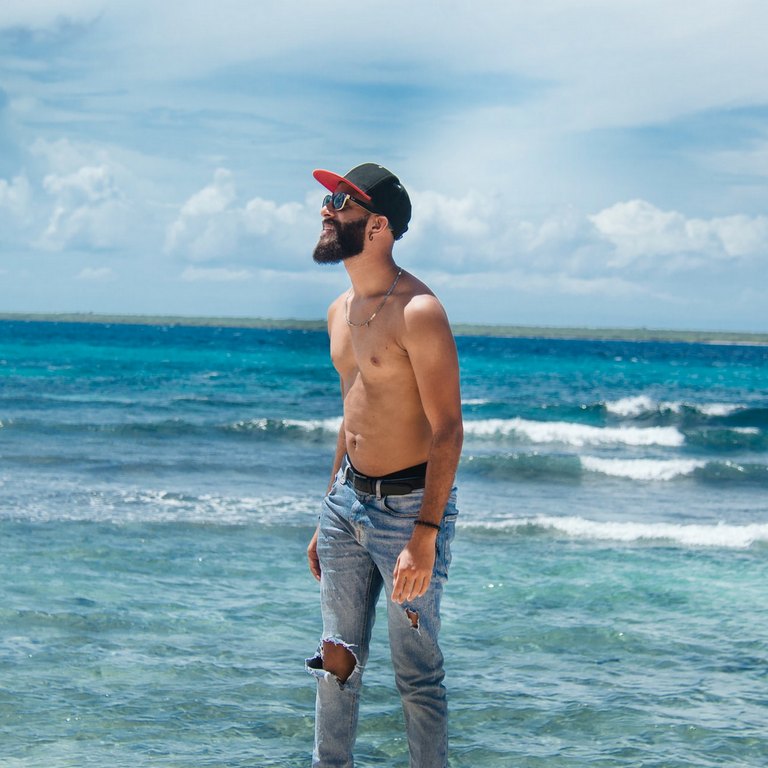 How to rest cheaply in the Dominican Republic
Inexpensive vacation in the Dominican Republic – is it even possible? It is possible! We have seen this from personal experience. I tell you how to save money and have a great vacation.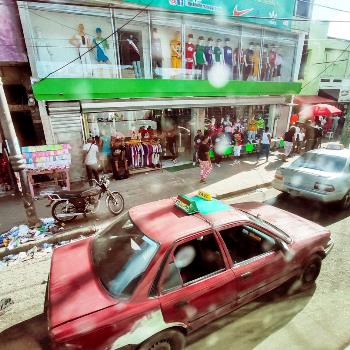 Santo Domingo: my review about the city dump. Dominican Republic for $1000 for two: Day 9
Santo Domingo is the oldest dump in the entire New World. What is there to see except for the mountains of garbage in the streets? Almost nothing! Is it worth the trip? Of course not! Read my review of a visit to America's oldest city – it's enough to get you acquainted with it. I'll tell you about the main attractions and show you photos of the streets of this vibrant and colorful city. Here we go!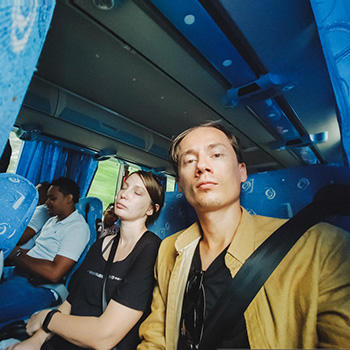 Transportation in the Dominican Republic: rent a car, buses, cabs, minibuses
We tested all transportation in the Dominican Republic: buses, cabs, shuttles and rented cars. We give advice and share our impressions.
El Limón Falls. Dominicana for $1,000 for two: Day 7
How we went on a short hike to the most famous waterfall in the Dominican Republic, El Limon. Find out how much it costs to get in, how to get to the falls, and if it's worth the visit.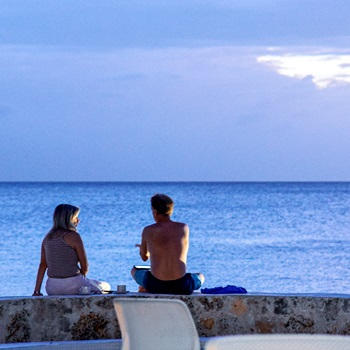 The Dominican Republic for $1000 for Two: Day 1. Getting to know the country
We arrive in the Dominican Republic and begin our project: how to vacation for $1,000 for two. The first thing we do is exchange money and look for a shuttle bus to the resort.
Rincon Beach. The Dominican Republic for $1000 for Two: Day 7
Rincon is the best beach in the Dominican Republic and the world, according to the authoritative opinion of someone there. Is this authoritative opinion worth trusting? Let's find out!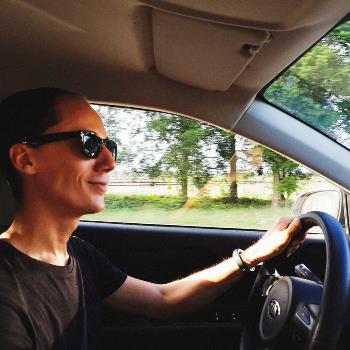 $1,000 Dominicana for Two: Day 5. The car trip begins.
How we rented a car in the Dominican Republic and drove across the country from south to north to the Samaná Peninsula. A navigation error that we paid for with time and nerves.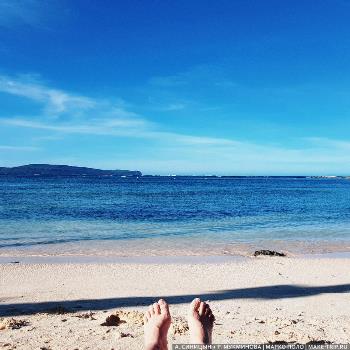 Dominica for $1,000 for two: day 8. Just a vacation.
Why we gave up our trip to Puerto Plata and the north coast, and how we spent our eighth day in the Dominican Republic.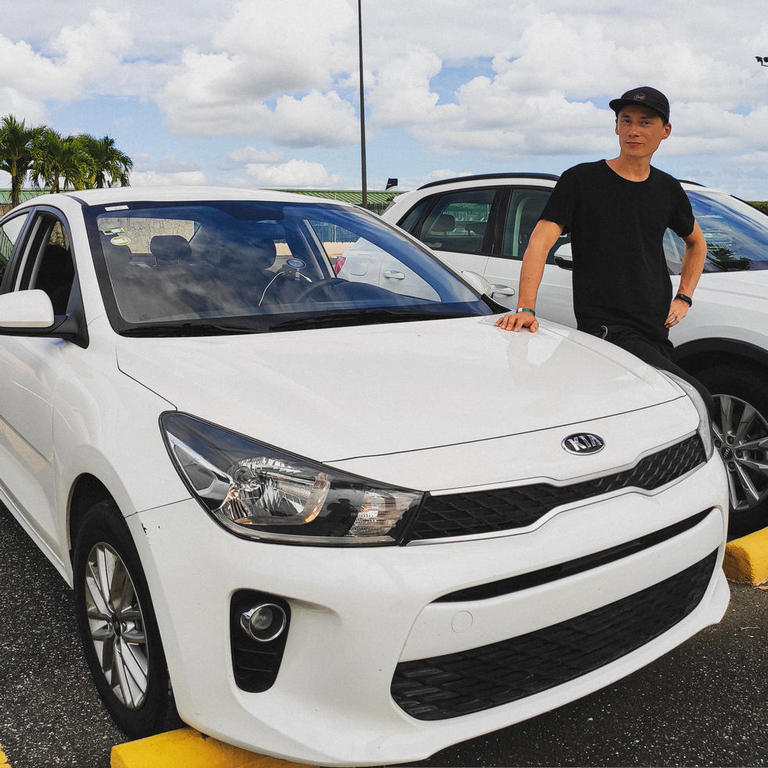 How to rent a car in the Dominican Republic
My experience renting and traveling by car. Where to find a reliable and inexpensive rental and what you need to know about the PDD.