How to travel without money: 6 ways to travel almost for free
The other day I was looking through the comments on the site and realized that I haven't written about the burning topics for first-time travelers in a long time. The main sore questions are only 2: how to get started and where to get the money.
Since writing the first version of this article, I have accumulated new knowledge and experience. Finding materials for the book played a big role. So I decided to rewrite the article with more emphasis on practice. To make it clear to you how to start traveling around the world with almost no money and still not be homeless.
I know that there are people, "the musicians of Bremen," who are fine to live in a tent or on a bench for a long time, who are fine to hitchhike all the time and somehow get food. I feel good about them, everyone has their own life and their own choices. I like comfort, and that way doesn't work for me. So this article is not about that.
Here I have described legal and as much as possible comfortable ways which are widely known abroad, but for some reason few people in Russia have heard of them, although there are no restrictions for Russian-speaking people. These ways will suit students, pensioners, couples. Anyone who is more or less free from excessive duties and wants to devote a part of life to travel.
In addition, now is a great time – after the World Cup on the Internet there are a lot of videos and posts, where bloggers say that in Russia is not as scary as they thought. This fact will play into the hands of anyone who decides to use the methods described in the article.
I want to emphasize that in this case, "free" means that you do not have to pay money. This is not a freebie, in each case you will have to give something in return, most often it is your labor. But there are other options.
Enough foreplay, let's get down to business. In the course of the article, you'll figure it out for yourself.
Ways to travel almost for free
How to travel around the world almost for free.
If you're not rich, you have an average salary, and you want to travel a lot, I see 3 options:
Save up.
Work remotely.
Learn to travel for free or almost free.
This article will talk about 1 point (briefly), and the main focus will be on 3 point. Working remotely requires at least a separate article, although you can write a whole book.
The main thing you need to understand is that you don't have to be rich to travel. There are other possibilities.
About the money
To go on my first trip, I saved up. I simply put aside a certain amount after every paycheck, and then I spent the rest of the money to live without any frills. No going to the movies – I can watch at home, no fitness club – I also have dumbbells at home, almost no cafes – I know how to cook, almost no new clothes, only if the need was great. It wasn't easy, but it wasn't hard either. I was warmed by the dream, so it was bearable. I made traveling my priority, and after I got my paycheck, I saved for the dream first.
This is a very important point, because you won't be able to save the right amount of money if you don't prioritize your goal, giving up various nice little things daily in favor of your dreams. All that year I didn't have enough money for new clothes and gadgets, going to the movies and cafes, cabs, etc. because at the beginning of the month I put away most of my salary and lived on the leftovers.
If you are also going to save and need tips, let me know in the comments. Then I'll write a detailed article on saving and share my experience more fully.
In the process of saving, you will have to take care of your budget. If you want to travel the world by yourself – the ability to keep track of income and expenses is archival. Without it there is no way, it is better to get used to in advance.
If you want to travel not only in Russia, it is desirable to know English at least at a basic level. There are a lot of free lessons and courses on the Internet, so if you still do not know English – you do not really need.
Even if you're going to travel for free, I think it's the height of folly not to save up at least $1,000 just in case. If you haven't learned zen, it will save you a lot of nerves. You want to travel, not survive.
And now to the main topic.
How to travel around the world for free (or almost free).
To know what expenses we will cut, we need to know the "enemy" in person. Basic travel expenses:
Each method of travel listed below will cover the cost of lodging, some of it will provide you with food, and another option will cover the cost of a flight and allow you to earn money. I will describe excursions and transportation in a separate paragraph.
Conventionally the ways can be divided into 4 categories:
Lodging with locals;
Volunteering for food and shelter;
Looking after people or pets;
Traveling as an exchange.
That's the order in which we'll look at them.
How to spend a free night in any country
To avoid paying for lodging, stay with locals. Especially for this purpose, there are many services that unite travelers and hospitable people. Using these sites, you will never have to pay for lodging in other countries.
The most popular service is Couchsurfing. Couchsurfing is an entire community. Here is the official website of the service in Russian https://www.couchsurfing.com/ The essence of this site for travelers is simple – you come to visit a person you don't know and stay with him.
Sometimes you will get a private room, sometimes a free couch, maybe even an air mattress. You do not have to pay for lodging, but there is a peculiarity – do not abuse your hospitality. You can stay for free, but not for long. Usually no more than a week and you have to look for a new home. Fortunately, there are plenty of couchsurfers around the world, even in Russia.
The service is especially popular in Europe, where hotels and accommodation are expensive.
Another peculiarity – you will save money on a roof over your head, but in Couchsurfing it is customary to treat a host, take him to a cafe or buy food and cook some Russian dish. In KC there is a strong emphasis on cultural exchange. You will be expected to tell the story of your travels, often with beer or other hot drinks. So free accommodation for tourists turns into a little drinking.
Some cities organize special Couchsurfing groups, which meet from time to time to have a good time together and find new travel friends.
The secret of almost free travel: hitchhiking + couchsurfing. Many people circumnavigate the world this way.
Websites are analogous:
And many other smaller ones. Their disadvantage is that there are very few participants, compared with Couchsurfing, which means fewer housing options.
How much is it: the service is free, but it is desirable to be verified, and that costs $25. For a beginner, I'd say it's a must. That way you'll have more credibility, which means a better chance that host hosts will open their doors to you until you have positive feedback.
Length of stay: up to 7 days on average.
Volunteer Programs for Free Travel
This item won't include big volunteer programs to save sea turtles or anything else where you have to shell out $200 to participate. I had an acquaintance volunteer in Bali that way, paid to work for free. I don't mind, but there are other options. Helping with jobs for locals, for example. If you're willing to work 4 hours a day for food and a roof over your head, this option is fine for you.
The leading services in this area are WWOOF and Workaway. You can use them to live in another country for free for a month or more.
WWOOF
WWOOF stands for Worldwide Opportunities On Organic Farms, in simple terms, it is a job on organic farms with accommodation abroad, but you can find options in Russia.
The essence of the service is simple: farmers and volunteers look for each other for mutually beneficial cooperation. Some get food and a roof over their heads, while others get free labor. The service is large and has offices in almost every country.
This method is great for couples. It's very convenient to have two farm helpers coming in instead of one, and you'll have more fun, too.
You will have to live on the farm at the owner's place. Usually there is a separate room, sometimes a guest house. No special skills are needed, they will teach you everything on the farm.
How much work: 4-6 hours a day. In Japan, there have been cases of 10-12 hours. Japanese are known workaholics, be careful.
How long you can live: usually 2 weeks to six months.
What to do: take care of plants and animals (sow, plant, water, harvest, feed animals, clean manure, help paint walls, etc.).
How much does it cost: varies from country to country, usually $40 to $60 a year to get access to farmer contacts. You pay for access to the base for each individual country. So I suggest deciding in advance where you want to live for your vacation.
Workaway
The essence of the project workaway.info and others like it is about the same as WWOOF. You exchange your time and energy for lodging and food. Unlike WWOOF, there are not only opportunities to work on the farm but also to do other things. There are about 20 different areas. You can be a handyman, help work in hostels, make websites, teach, etc.
How much work: 4-6 hours a day.
How long you can live: usually 2 weeks to six months.
How much does it cost: $28 per volunteer, or $39 per couple per year. Access is open to all countries at once.
Websites are analogous:
– even yoga teachers are sought here; – similar to Workaway, but with fewer participants.
Free travel if you like grooming others.
The choice here is simple – people or animals, but the difference between the programs is stark. I'll start with people.
Caring for people with Au Pair
The most popular site for travelers to get a free stay abroad in exchange for caregiving is Au Pair. Most often, au pair is a job as a nanny for children in families with more than one child, and the parents are busy working. Sometimes you need care for the elderly or disabled.
The most popular official sites are aupair.com and aupairworld.com.
In addition to free housing and food, you will be given pocket money – from $250 a week . It all depends on the family and how you arrange with them. Your host family may also pay your airfare or reimburse you for the cost of your flight. You can live in the same apartment with the family, or you can rent a separate apartment. It is understood that the purpose of any Au Pair is a cultural exchange and language learning. Therefore you will have to go to a language school under the terms of the contract.
Au Pair is a more serious job and sometimes applicants are asked for certificates and diplomas of pedagogical education to prove that you know how to deal with children. Where there are children, there is more responsibility. Therefore, I advise you to apply through an agency the first time, they will help you with finding a family, with a visa and other issues that may arise during the work. In addition, many agencies are free. The host family pays for the selection of candidates. But you can also contact families directly without an agent.
Special conditions: You can become an Au Pair from 17 to 30 years old. Always without your own children, and in some countries and without a stamp of marriage. Most often girls are taken, but guys can also participate in the program.
How much work: 4-8 hours a day.
How long you can live: 3 months to a year.
How much does it cost: Free of charge.
House Sitting
House Sitting is also in a sense a volunteer program, but very specific. You are required to look after an apartment or house with living abroad in the absence of the owners. This service is needed when people have a house with a large garden or have pets that have nowhere to go during the vacations. House Sitting is very common in the West, and much, much less so in Russia.
This volunteer program gladly accepts couples, but preferably without children.
How long to work: time for pet care
How long can you live: from a couple of weekends to half a year
How much does it cost: 20 to 150 euros per year
Websites:
Travel Exchange – Home Exchange
Ever seen the comedy "Vacation Exchange?" It's about a phenomenon that in English is called "house swap," or home exchange. Recently, the idea of sharing has become popular in the West. It has come to us in the form of car sharing.
The essence of the idea is simple – you register on a specially trained site, and you are looking for a partner, who would like to exchange with you a house for a while. You stay with him, and he stays with you. Everything is wonderful.
This service is obviously not for everyone. Not many people would like to have someone else living in their house. Houses in tourist areas will be more popular.
There are several options for exchange:
simultaneous – when you swap homes at the same time;
point system – when someone lives at your place, you earn points, then you spend those points to stay at someone else's place;
exchange of hospitality – this is the same as couchsurfing, you stayed with someone, someone stayed with you.
How long can you stay : as you agree
How much does it cost : an average of $100 a year
Websites :
(largest network, $150 a year),
How to use all these services
I did not describe each method in detail, so as not to lengthen an already long article. But I have put together a general algorithm for participating in programs. It's probably the same everywhere, give or take. If you want to go deeper into any way – the whole Internet is at your disposal. There's especially a lot of information with reviews and stories in English.
To find an interesting option, look in advance. At least a couple of months in advance, ideally six months in advance.
Procedure:
Register
Pay the membership fee/verify.
Make a detailed description of your profile in English (look at the profiles of others and do something similar, do not copy it off, you are an individual). Tell about yourself, your interests, where you work, why you came to the service, what you expect from the host.
Look for a host or host family. Just filling out a profile will keep you waiting by the weather for a long time. Be proactive, send applications yourself. Ideally 20-30 a day.
Communicate with hosts, sometimes in writing, sometimes via Skype. Ask questions, answer questions. Get to know each other and find common ground and how you can mutually cooperate.
Get your documents (visa) ready, buy your tickets, and be on your way.
How to save even more money
I think the housing issue is closed. Now you know how to live in another country for free. It remains to close the issues with transportation, tours and meals.
Hitchhiking
Free way to move around the world using hitchhiking. This phenomenon is popular and relatively safe in civilized countries: America, Europe, Australia, New Zealand and even Russia.
Free Excursions
If you want to get acquainted with the city and see the main sights – use the free walking tours (free walking tours). They can be found in 90% of cities in Europe, America, and major cities in Asia, Australia and New Zealand. You can find such excursions by asking in your hostel or hotel, local travel agency or googling "free walking tour (city name)".
Cook your own food
The best way to save money while traveling is to cook your own food. I spent about $50 on food per week while in Stockholm. Compare that to the average check of $15 for a meal at a cafe or restaurant. This simple rule saved me $150. Many hostels, hostels, campuses, and couchsurfing will provide you with a kitchen. No kitchen? Make sandwiches. You don't have to have a stove to be fed.
You don't have to go to restaurants all the time if you're traveling. Your trip to Paris won't be any worse if you decide to cook on your own for a day. There's no need to spend a lot of money at the diner.
The recipe for inexpensive travel lies in 3 ingredients: an inexpensive way to travel, a place to stay, and savings on food. All of these will turn your travel dream into a reality.
Dream job: travel the world for free and live in luxury hotels
This question once made me get up off the couch, pack a backpack, and go off to practice exploring myself and my options.
I spent last summer in an eco-hotel in Berlin and on farms in Portugal. The budget for the trip was about 200 euros, all of which was for transportation.
Surprisingly, on this money you can live for a month in Berlin and a month and a half in Portugal, while seriously sharpening your skills in a variety of areas (from banal communication in English to farming). How? You have several possibilities.
Opportunity one: workaway.info
It is a service that connects people who need help (hosts) with travelers (volunteers) who are willing to provide that help for a roof over their heads and food. Volunteers have very different motivations. Someone is healing from a breakup with a loved one or other spiritual wounds, someone looking for themselves and their place in the world, some have a limited budget, but want to travel, someone wants to learn some business in practice, someone simply has nothing to do.
The service works like this:
First, you register at workaway.info, fill out a detailed questionnaire, and find a place you want to go.
Most importantly, read the reviews carefully (it is better to go to a place with a lot of positive reviews – at least at first).
During the correspondence with the host be sure that your expectations are the same . Generally, you are expected to work about 5 hours a day, 5 times a week. But the conditions, of course, are very different. The options for possible work is so diverse that it simply boggles the mind.
You might be offered to breed turtles in a nature reserve, restore an old English castle or build a hotel on some small Vietnamese island.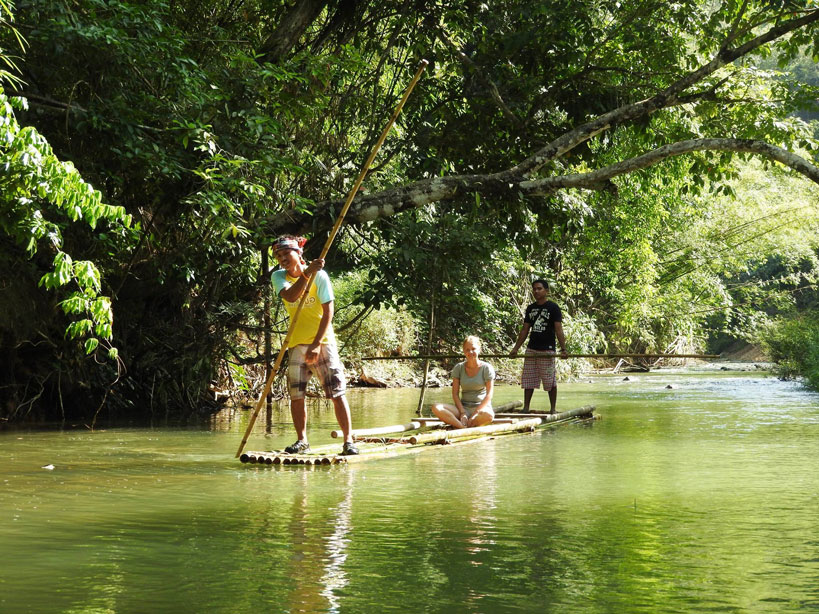 I, for example, have long been fascinated by the topic of ecology and the magic word "organic". That is why, to begin with, I decided to pursue my hobby and went to an eco-hotel in Berlin. The work there was not difficult, sometimes I was even trusted to cook something for the guests of the hotel's organic vegan restaurant.
I lived in comfortable conditions and ate food from the restaurant made from the best organic products. And my fellow volunteers were really great people. In short, life in Berlin was wonderful.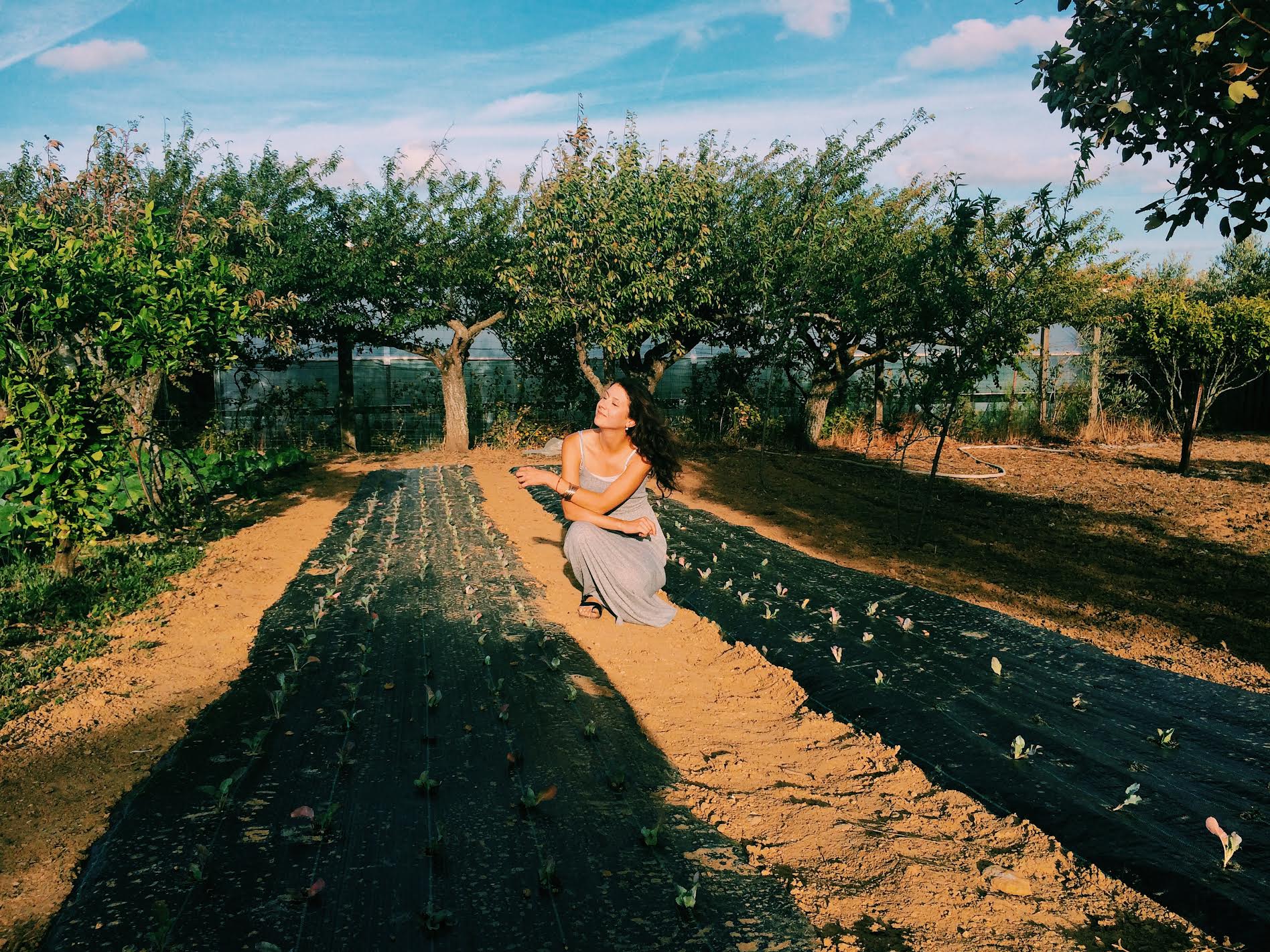 Photo: Valeria Golovneva
Then I decided to go to Portugal and volunteer at a hostel in the surf resort town of Lagos. The local conditions were the exact opposite of an eco-hotel.
Now I slept in the attic, scrubbed the rooms and toilets every day and was very tired. Also there was no food, only 5 euros for breakfast.
For me this experience meant one thing: you have to have either a plan B or at least some money in case you end up in such a place.
Possibility two: WWOF.
Willing Workers on Organic Farms is an older and proven resource with its own specifics, as the name implies. The site seems backward and awkward, but for its reliability and huge base of host farmers around the world, you can forgive that. The idea is the same as the workaway.
With the help of this service I spent 2 weeks on an organic farm near Lisbon. I worked 6 hours a day digging beds, planting plants, harvesting crops (strawberries, pears, figs and different vegetables) and selling them at the farmers' market.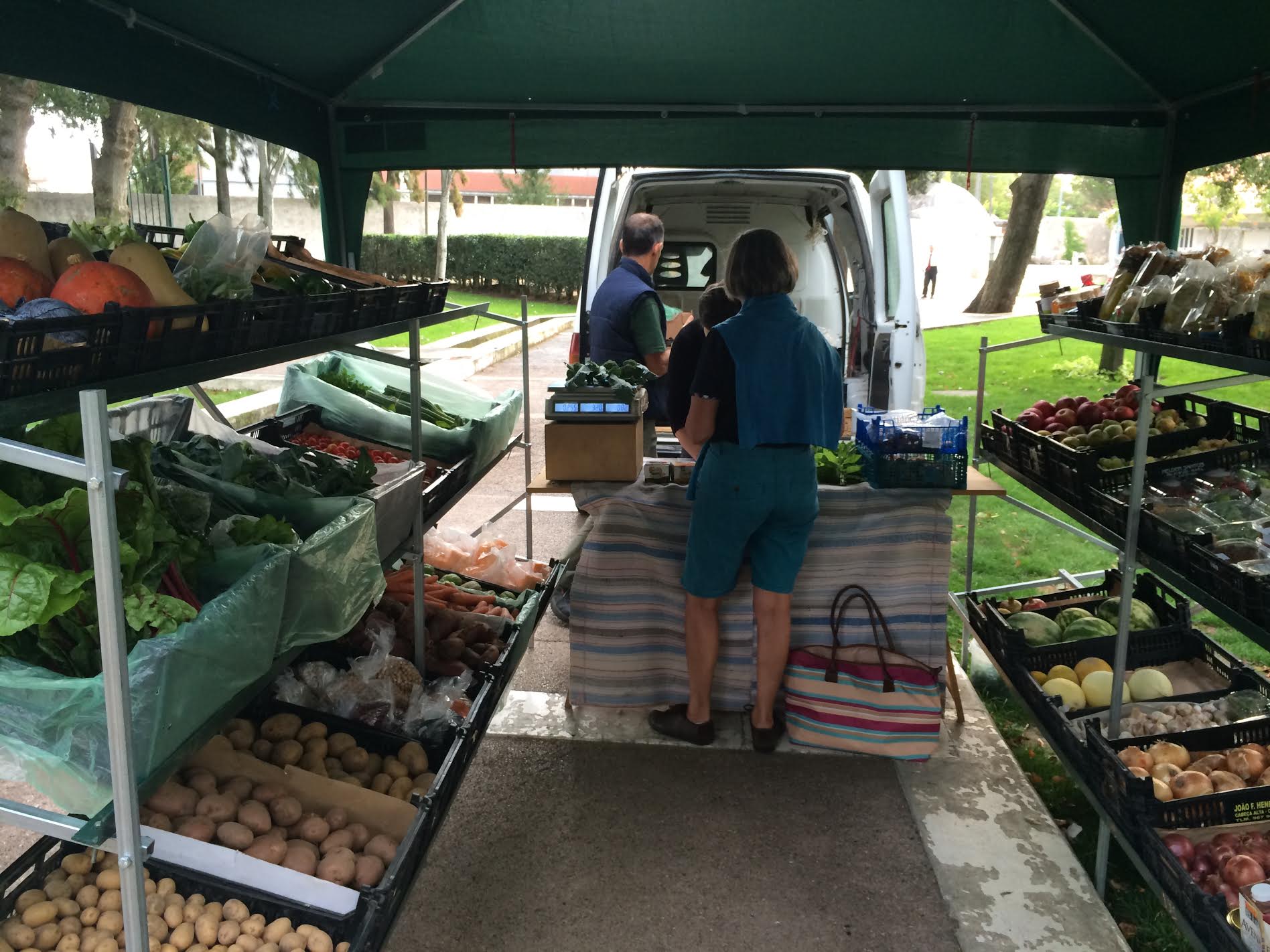 Photo: Valeria Golovneva
Despite the rather serious workload for a "greenhouse vegetable" (i.e. me), I became friends with farm vegetables and was happy: finally, the word "organic" took on a physical meaning for me. You will never understand from books how a farm is actually set up, or how to properly plant and care for the plants.
This experience instilled in me a respect for food that we are all sorely lacking these days.
I became very close to George, the owner of the farm, even though we both spoke little English and understood each other almost intuitively. Nevertheless, we managed to discuss almost all of the world's trends.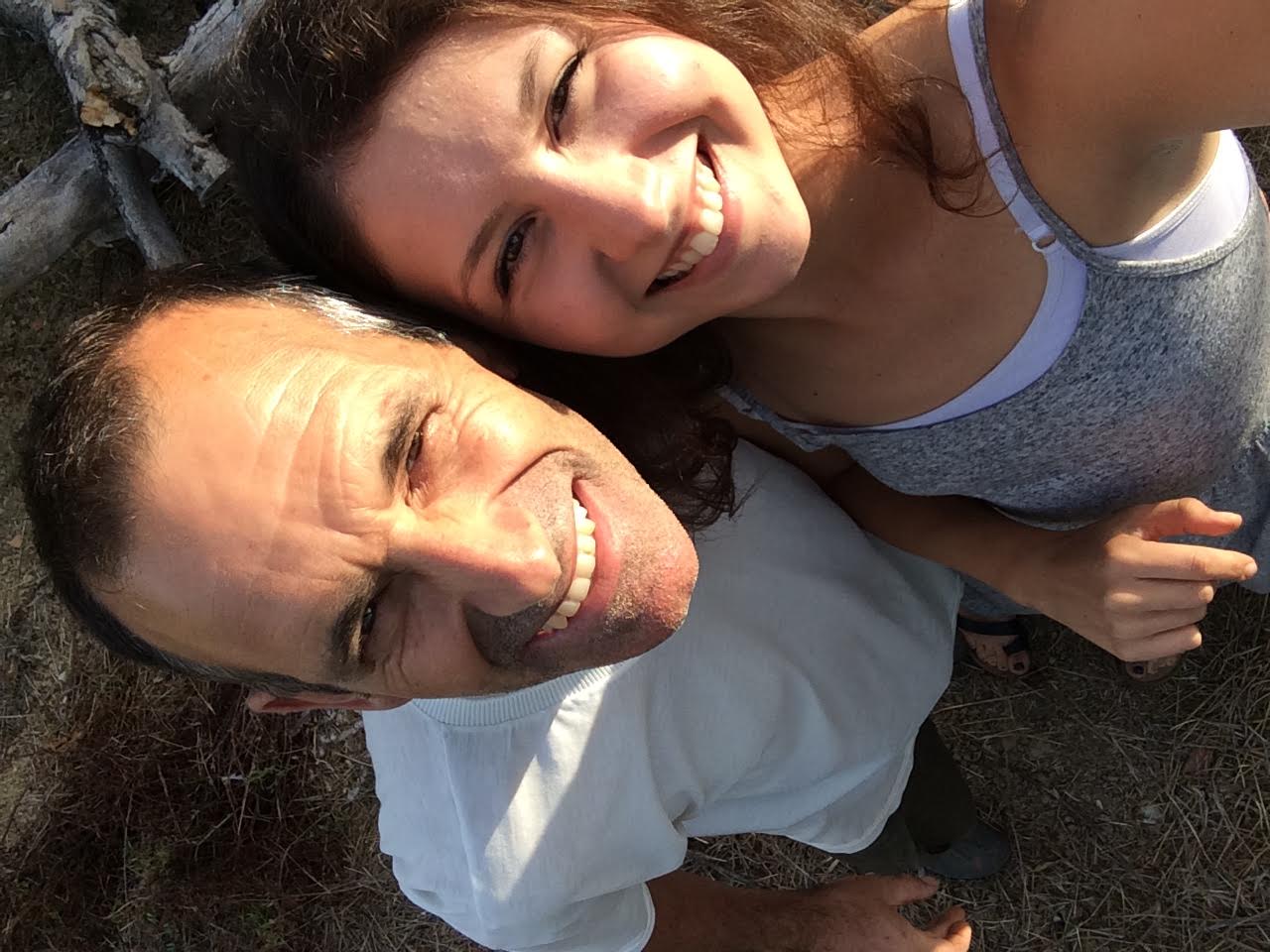 Photo: Valeria Golovneva
I remember very much what he said about the consumer society:
"We live in crazy times," George said. – People sit in box offices all day and then box apartments, and on the weekends they need to hang out. But what do they do? They get in their cars and then spend four hours driving to stand or lie on a crowded beach somewhere. When people go to stretch out a bit, they put on a tracksuit and sneakers… and go to the mall. Not to the park, but to the mall. And they go there not to buy something, but just to gawk and want to buy another thing they don't need from their next paycheck. Or sometimes they buy a T-shirt, although in the closet they have 10 pieces already.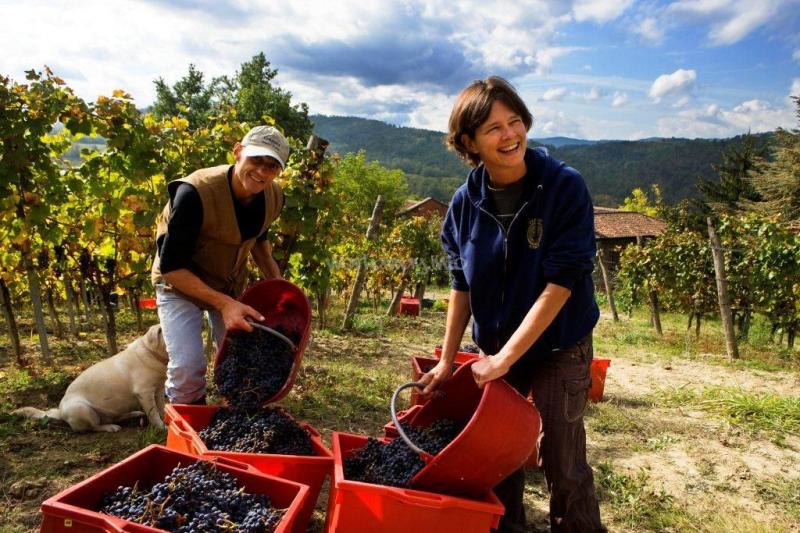 On the last day, I worked for, like, eight hours. At least three or four of those hours were spent preparing basil for the pesto sauce. It's really easy to make this sauce – you take fresh basil leaves, some cheese, some garlic, and olive oil. Grind it all in a blender and put it in the freezer overnight. The next morning you have real pesto on your table!
Perhaps what impressed me most was living on an organic spirulina farm in the mountains of southern Portugal.
This farm is owned by an elderly married couple, Cristina (58) and Georges (60). They started living together and generally fell in love with each other without memory just 20 years ago. To me, they were the clearest example of what life in old age can be like.
Christine and Georges traveled for a while, learning about spirulina farms, and then they found this place in the mountains and decided to start their own farm here. They now live in a mobile home. The second motorhome serves as a kitchen, living room, and sometimes a bedroom (I slept there the last two nights when it was too cold and wet in the tent).
There wasn't much work for me, so I just hung around the area, packing spirulina, helping out with small things or cooking for everyone. I also studied people.
Christine and Georges don't count days at all, don't think about the past, and look very easily, freely into the future. They are very erudite. I think the relationship between Christine and Georges and then their relationship with me could be called perfect. They were based on respect, love, freedom and giving me the right to be myself. At one point I couldn't even believe that such a relationship was real at all.
Traveling with meaning is not as difficult or expensive as it seems
As you can see, travel with immersion in other cultures and fields is quite affordable. When you go on such an adventure, you discover the very missing facets of self-actualization. And also interaction with people bypassing money gives inexpressible emotions.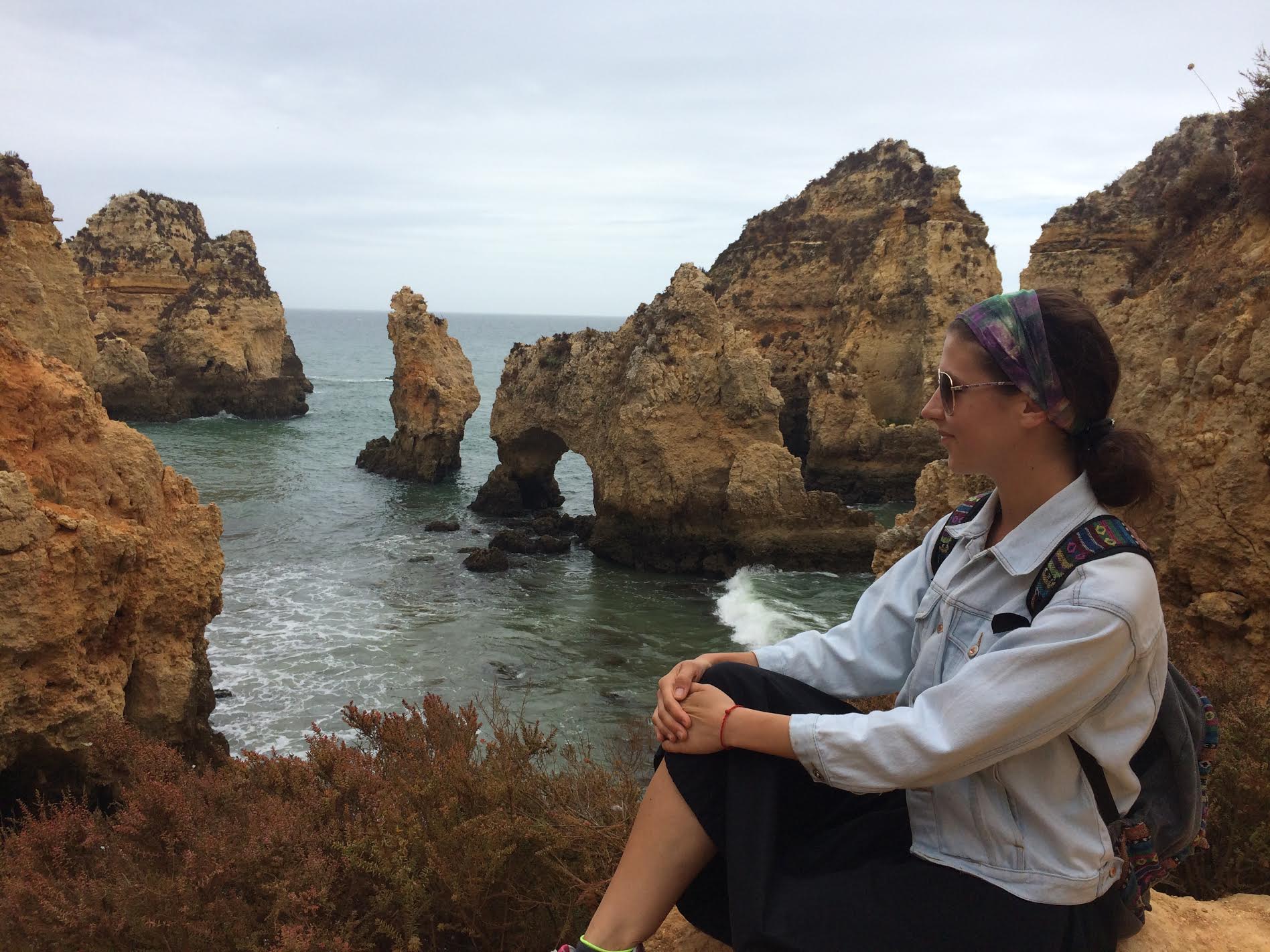 Photo: Valeria Golovneva
Of course, tourist volunteering has its disadvantages, this way of exploring the world is not for everyone.
But one way or another, the world belongs to geeks who follow their dreams and support each other in this. Join in!