Ella, a paradise in the mountains of Ceylon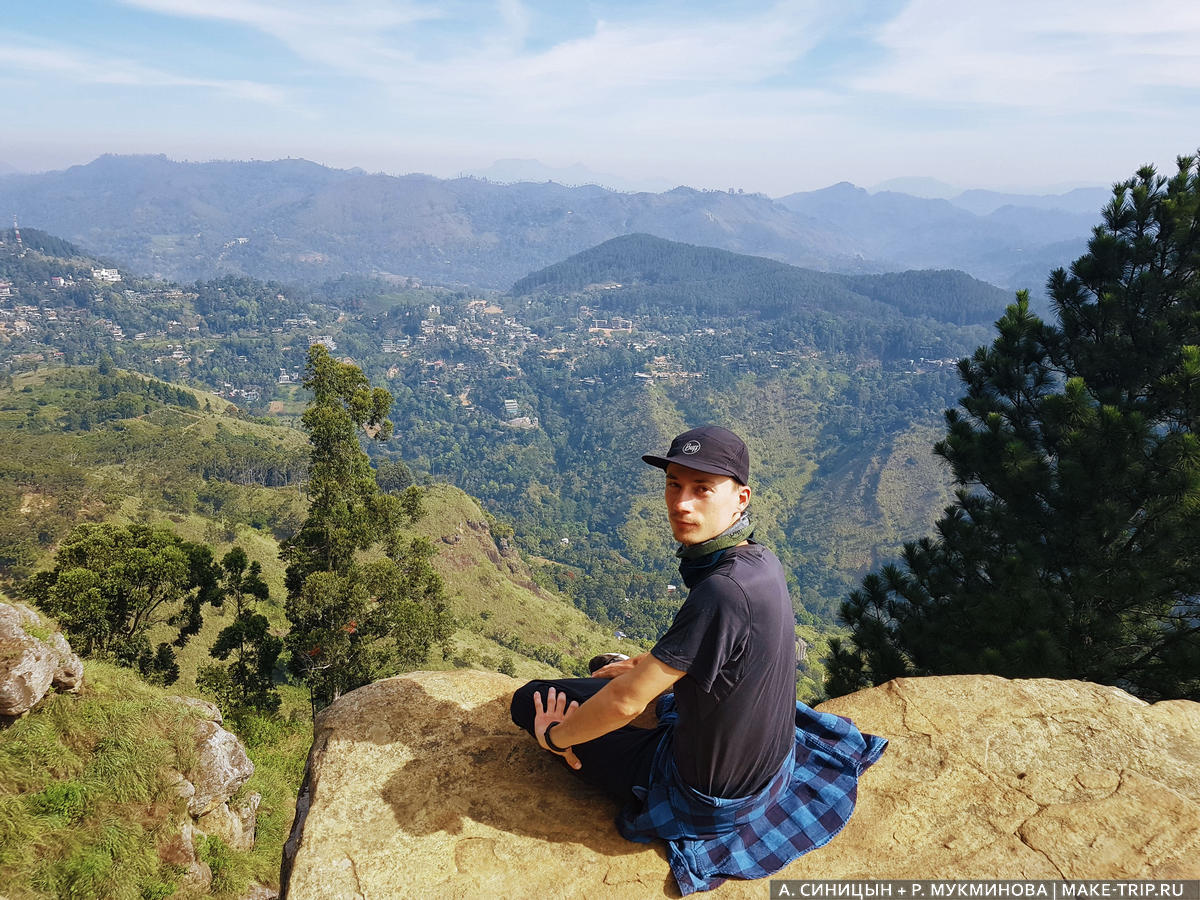 A laid-back island in the mountains of Ceylon, Ella is a must-see holiday. Here's what to see, where to stay, where to eat, and how to get there. Is it worth the trip? Read our review!
Village life in Ella is idyllic and measured: the morning haze of the mountains, the chill, the unmistakable Lankan breakfast, the hum of the locomotive and the sounds of the jungle in the evening. Time here is as thin as humid air, and a week goes by in three.
The mountain village is a match for the rest of the tourist towns and villages in Sri Lanka. It has almost perfect climate, beautiful mountains, lots of places to hike, lots of cafes with good food and – most importantly – very calm and quiet. If we knew how cool and nice it is, we would have easily skipped Negombo, Sigiriya and Nuwara Eliya and rushed here. Read our report: Life in Paradise for $25.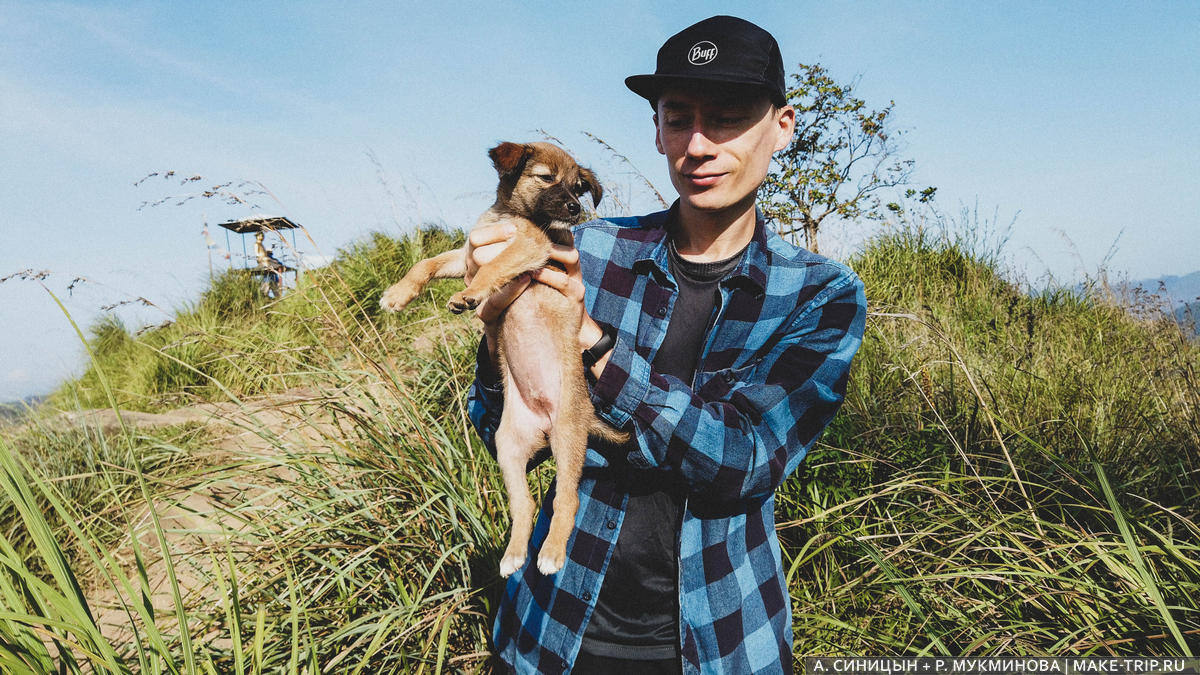 Dogs are revered in Sri Lanka, but for some reason cats are not loved on the island.
Content:
What to see in Ella.
There aren't too many sights in Ella, but they're all beautiful.
Little Adam's Peak.
Loved the mysterious mists, the plush slopes, the cute puppies at the top, and the view of Ella Rock. Along the way there are tea plantations where you can take pictures of tea pickers for 100 rupees.
The way up is simple: in the center of Ella, turn left at the main bus stop, walk to the sign for the peak. Then take the dirt road past the plantation, then the concrete stairs.
Tip. Almost everyone meets sunrise or sunset at the peak. It's too hot there during the day. Don't be under the illusion that you'll be wandering alone – there are a lot of people at the top. Unless at the top you walk further up the peak, where almost no one goes.
Little Adam's Peak, Ella. There are so many places to have a nice walk in the mountains. This is what Ella Rock looks like from Little Adam's Peak.
Ella Rock.
It's more interesting to find your way to the summit than to find yourself on it. Along the way, first the twisted trees and then the gorgeous eucalyptus forest – long steel bars of smooth, like a company of soldiers, trunks.
There are plenty of trails, and the GPS pickup isn't great, so the locals try to get tourists to the top. Of course, they want money for this. Don't settle for helpers, don't encourage this kind of intrusive "business."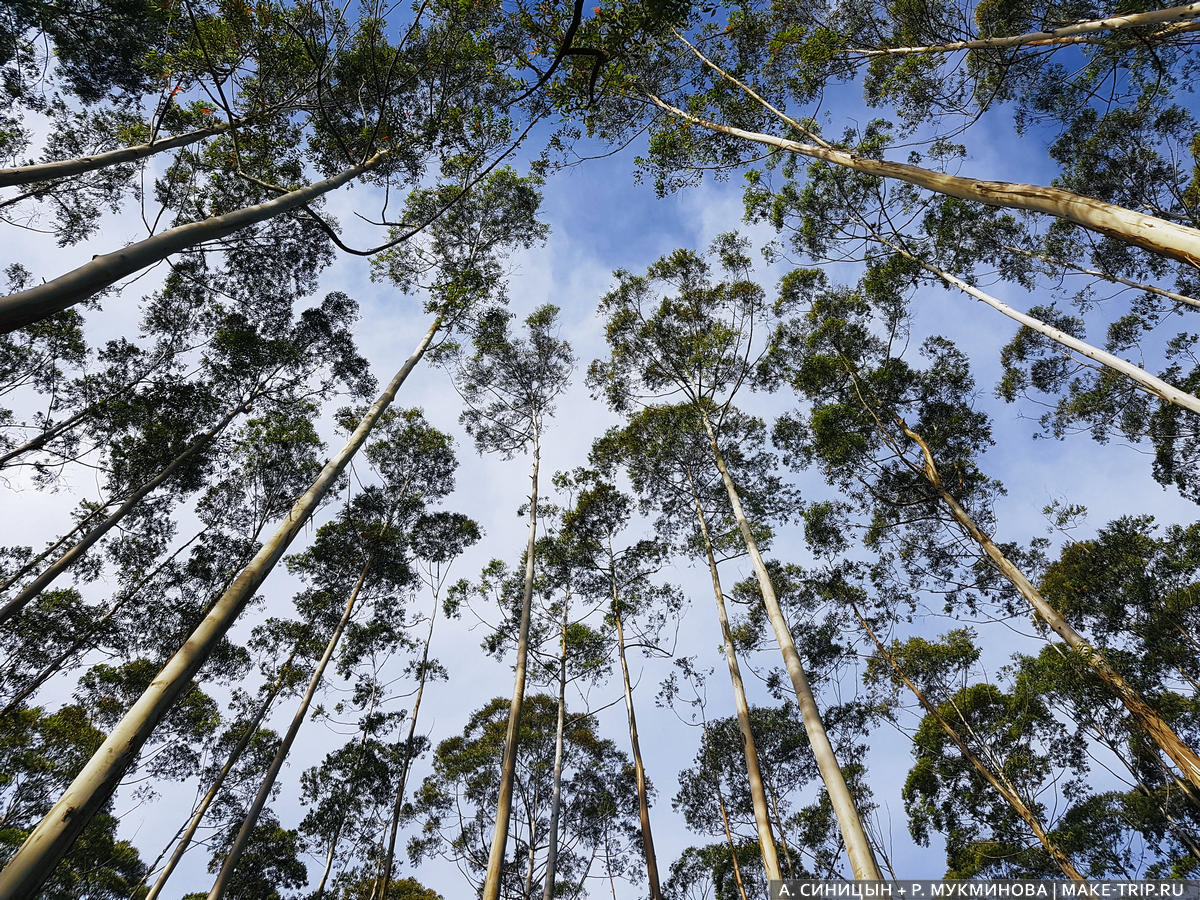 The crowns of the slender eucalyptus trees are hypnotizing.
Route to Ella Rock. Take a walking route on MAPS.ME and follow it. Follow the railroad tracks first, and by the big tree where the locals sit, past the lodge go downhill (they'll tell you). Go over the bridge and immediately turn right into the tall grass. Then you come out to a small tea plantation – keep right and dive into the tall grass again. Then you will come out on a fairly wide path and walk straight up to the cafe along bushes and trees. At the fork at the cafe, take the right-hand path. Go past and enter a forest of twisted trees. From there, the climb up the mountain actually starts – 20-30 minutes through the forest on rocks and roots, and you're on top. Good cardio exercise!
Tip. As with Little Adam's Peak, many people meet sunrise or sunset at the summit. Climb as early as possible – at 8 o'clock it's already hot at the top. We left the house at 6 a.m., but it's better to go earlier. Also, after sunrise everything gets hazy and you can't see much.
There are two observation decks at Elle Rock.
Nine-arch Bridge.
It looks cooler in the photo than in reality, but it is still beautiful and impressive. There are an unreal number of tourists at sunset. Check the schedule in advance and wait for the train to pass over the bridge – it's beautiful. It runs from Ella to Badulla over the bridge at 6:20pm.
How to get there. It's easiest to walk along the sleepers without the elevation change – it's about 20 minutes one way from the station. There are beautiful views and a tunnel along the way. There is also a path to the bridge from the road leading to Little Adam's Peak.
Tip. Come in the morning when there are fewer people. That's when everyone goes to Peak or Mt.
The nine-arched bridge is Ella's most popular attraction. Almost everyone walks to the nine-arched bridge on the railroad. Be careful and listen to see if a train is coming!
What else to see in Ella.
There's also Rawana Falls, Rawana Cave, tea factories, the track to Lipton's seat, and the atmospheric Buduruwagala Temple with 7 figures carved into the rock.
Where to stay in Ella
There are so many options. The cheapest ones start at $6. The good ones are $15-$20 and the great ones are $25-$30. We chose in the latter price range: with a score of 9, private bathroom and hot water, table and chairs, fan, small garden with terrace and mountain views, good internet and included hearty breakfasts.
We stayed in two lovely cabins:
Look for discounted hotels on Hotelluk. Here are the top rules for finding hotels.
Tips. The area is mountainous, and almost all hotels are on hillsides. If you have a lot of heavy luggage and accommodation is on a slope, take a tuk-tuk – it's hard to walk alone. In addition, the marks on the map are often wrong.
Choose hotels, from which you can easily get to the railroad – it is convenient to walk to the center, because there are no endless climbs and descents.
There is nature all around, so be prepared for uninvited guests. Frogs, ants, geckos, spiders, millipedes, and cockroaches visited.
Breakfast with a view of the mountains. The terrace with a wonderful view is a great place to work.
Where to eat in Ella.
It's not a problem to find a good establishment in Ella – unlike Nuwara Eliya, where we suffered greatly. Everyone is geared toward foreigners, so there are lots of European-type cafes, restaurants and bars.
We searched on Trip Advisor under "tasty and inexpensive" and chose:
Café C. A delicious fish curry for 500 rupees. Try the vatalappam pudding for 200 rupees. Juices are from 220 rupees. Lines form after 5pm.
Matey Hut . #1 on TripAdvisor. There are huge lines after dinner because there are only 5 tables. Ate delicious coconut roti there – sweet and with dal. Prices are average.
Nanda Restaurant. Juices from 200 rupees. Curry is tasty, but the portion is small – 350-450 rupees. Very long service in the evening.
MozzarElla – they make delicious pizzas on thin dough in a wood-fired oven. A large one costs 1,400 rupees. Open at 4:30 pm.
Dream Cafe. Came by chance. There's good European food: thin crust pizza for about Rs 1000-1500, giant tuna steak for Rs 1350 for two, pasta carbonara for Rs 700. Also a hearty Lankan tuna shawarma (called Wrap, 2 pieces per serving). If you're bored with the local food, feel free to order! Lassi and juices are around 250-300 rupees, Lion beer is 400.
The royal breakfast at Ella! You can easily last almost to dinner on this one.
How to get to Ella.
You can take a bus, but mostly everyone comes by the famous train – it's a local attraction because of the gorgeous views along the way. Many people send their luggage with a driver to Ella and take the train themselves lightly.
We were going from Nuwara Eliya in third class. We wanted to go in second class, but when we arrived at the station for the train's departure, there were only tickets for third class. We were lucky enough to get seated. There were only 5 cars, and most people for 2-3 hours of the journey stood in the aisle between the seats or crowded in the vestibule.
Tickets. In the 1st and 2nd class all advise to buy tickets very in advance – the seats are reserved for you. In the 3rd class must buy on the day of departure (in the 2nd class too can be so). Boarding is free, so the fact that you do not have time to sit down.
Tickets for 3rd class cost 55 rupees, but we both charged 155 rupees.
If coming from Nuwara Eliya, you have to buy tickets in the neighboring village, which is 20 minutes by tuk-tuk (500 rupees). If from Kandy, at the train station in town.
Tip. If possible, get on the left side of the train to Ella and on the right if vice versa. Everything is most beautiful there. Or take seats in the vestibule aisle – tourists love to sit there with their feet overhung.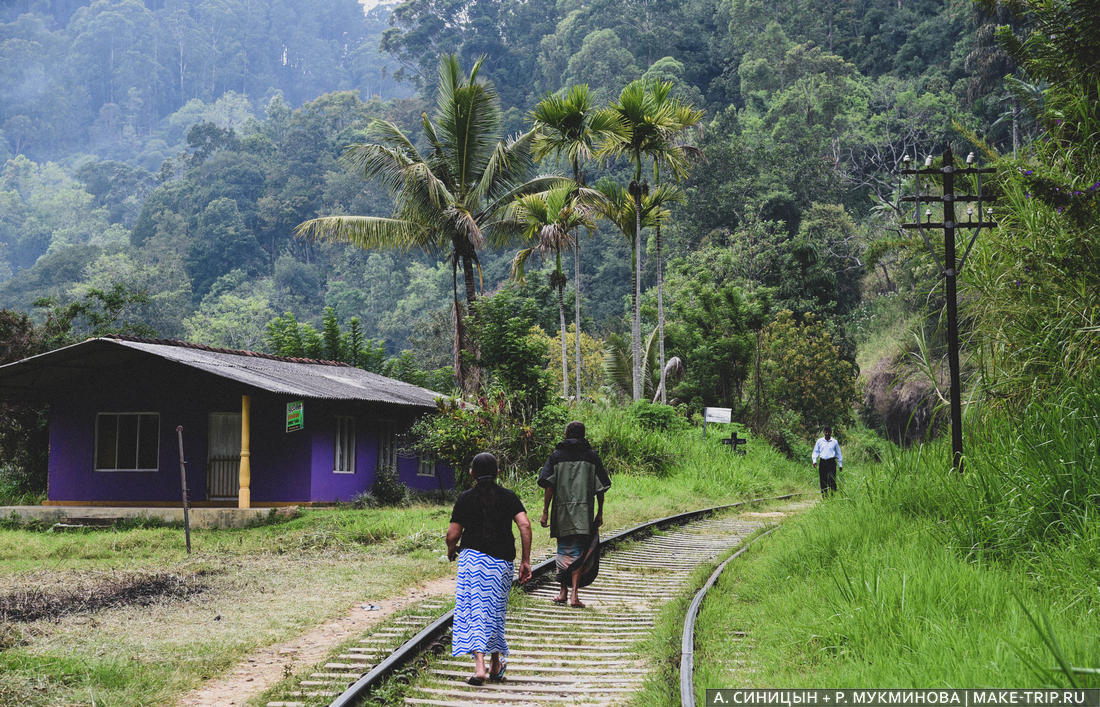 Both locals and tourists walk to downtown Ella on the railroad.
Useful: ATMs, stores, cabs
Ella is a small mountain village where everything revolves around tourists. There are a lot of them here, but no one disturbs each other – there is no feeling of overcrowding. Everyone is relaxed, good-natured and friendly.
Through the village passes one main road – there is a concentration of cafes, restaurants and stores. Several streets branch off from it, where hotels, hostels, cafes, vegetable gardens and the homes of local people are located.
Another important road is the railway. It is convenient to downtown Ella, to the Arch Bridge and Ella Rock.
Stores. There is a supermarket in downtown Ella where you can buy all the essentials. There are also small grocery stores, fancy showrooms with clothes, stores with tea, spices and souvenirs.
ATMs. We withdrew without charge at the Bank Of Ceylon ATMs on Main Street.
Electricity. Keep all gadgets charged at all times – the power goes out all the time in Ella.
Tuk-tuks and buses. Local cabs are the ubiquitous tuk-tuks. Tourists are waiting right at the station. As always, they slap on prices and don't want to haggle. We were charged 500 rupees for 2 km. We found another one who agreed to 300 rupees.
Many intercity buses go through Ella – for example to Badulla and Kandy. The main stop is in the center.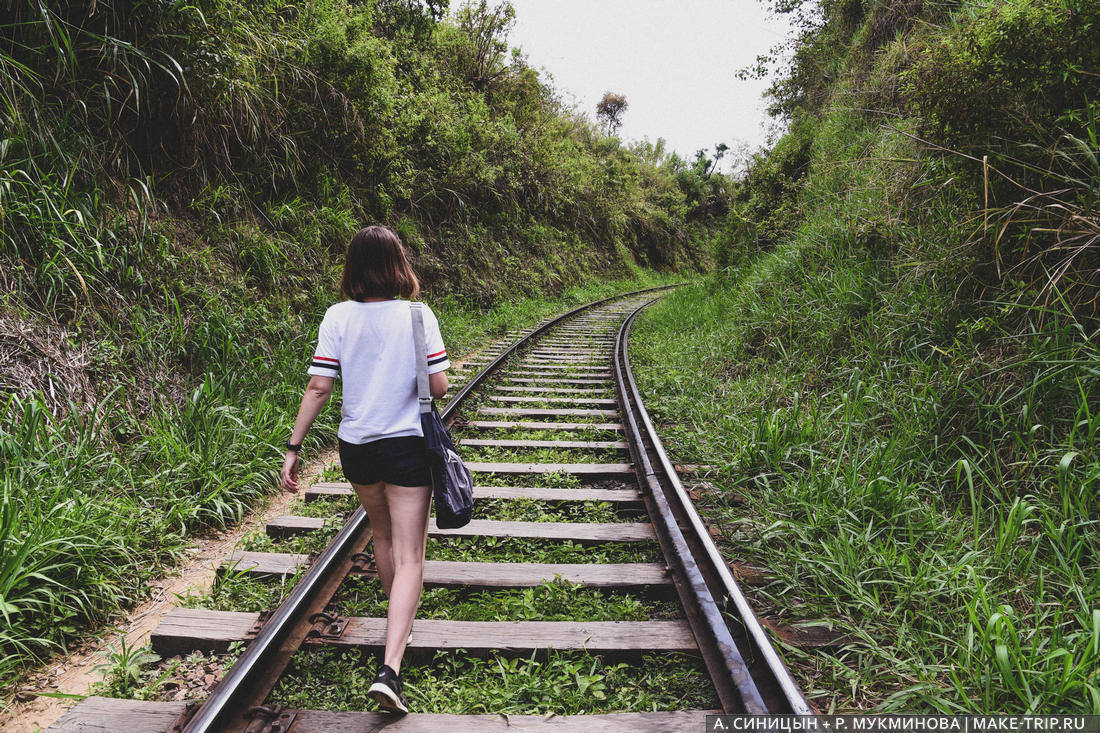 Walking along the railroad tracks is one of my fondest memories from Ella.
Sri Lanka, Ella – Reviews
If you are planning to visit Sri Lanka, be sure to set aside a couple of days to visit this place. Stops in the city of Ella to visit attractions such as: Little Adam's Peak: Nine Arch Bridge (Nine Arch ) And Ella Rock Even if you're not ready to conquer …
Hello! Having been to Sri Lanka it is impossible not to fall in love with it. Everyone who was there at least once wants to go there again and again. I was there once, but definitely want to go back again.
"Crazy tourists, danger!" – the Lankans shouted, but no one paid any attention to them. What to know before visiting the nine-arch bridge.
As usual, my anniversary review is dedicated to travel. This is now the 700th. I don't like looking at excavations and various pebbles left over from ancient structures in vacant lots, as history in detail is definitely not my thing.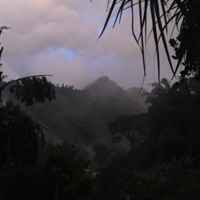 Why go to Ella Well, first of all, it's beautiful Ella is a small town in southern Sri Lanka located in a beautiful mountainous area. From there you can make two relatively easy climbs: Little Adam's Peak and Ella Rock, as well as admiring the pretty waterfall…
Paradise Island: a survival guide. Sri Lanka 2018. Information for tourists, lots of photos, prices, etc.
Hello everyone, today I will tell you about Sri Lanka. The review I decided to write on the heels of it, as only yesterday we flew home. This review is purely my opinion based on my personal experience. Lots of letters and pictures!
Hi all, I want to share another travel review today, however this is probably my first negative review on this topic. When planning a vacation to Sri Lanka, we decided to spend a couple of days out of two weeks in Colombo, the capital of Sri Lanka, to see the sights and…
When planning a trip to Sri Lanka, I scoured the internet looking for the "best" thing to do on this amazing island. And made a list of must-see sights. The first place in my list was Sigiriya. Most of the reviews spoke enthusiastically about this miracle.
The only place in Sri Lanka where you do not feel in Asia is the Galle Fort. After all the hassle from Colombo to Hikkaduwa and excursions to the center of the island, this town is one of a kind here that made a pleasant impression with its scenery.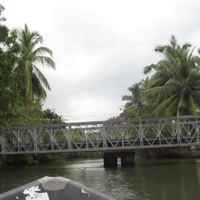 My new review will go about our vacation in Ambalangoda. It is a quiet place in Sri Lanka between the resorts of Bentota and Hikkaduwa. Proudly called a resort, although the locals call it a village? At its core, it really is more of a fishing village.
Dambulla is our next destination, after visiting Sigiriya. They are quite close, about 20 minutes away, so it would be a shame not to stop by. For those who don't know, Dambulla is a cave Buddhist temple in a rock, in the town of the same name. We drove up. We bought tickets. Admission is 10 c.u.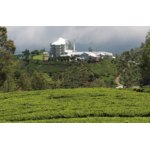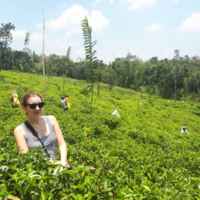 The trip to the tea plantation and the factory was probably the most interesting part of the trip to Ceylon. On this occasion I will write Ceylon and not Sri Lanka, as for me the two words have different associations.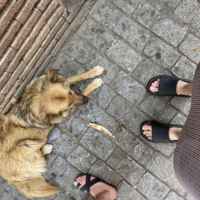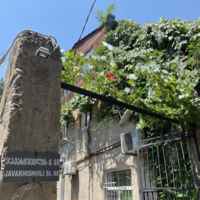 For a vacation, but not a permanent residence. Honestly, about Georgia through the eyes of a Belarusian. I will tell you about everyday life, culture, features, places and finances. Who should not go here.
Hello! Before going to Georgia, I read reviews and before my eyes just a beautiful picture of atmospheric streets, cheap food, cheap housing, everyone is hospitable, there is wine and dogs everywhere.
The review for those who want to move to Moscow for permanent residence, but are afraid of the difficulties and high prices. I will tell you how we did it. I lived in Moscow for a year, settled in and bought a 4-bedroom apartment! Lots of tips + favorite places.
I originally planned to write this review like everyone else, talk about significant places in the city, etc. But then I thought my review would be much more useful if I told about my experience of moving to the Russian capital for permanent residence.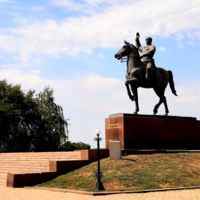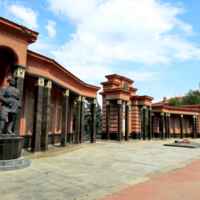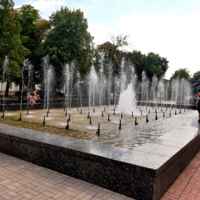 A small modest city that the whole world learned about in 2014. From humble regional center to the capital of the Republic. Is there life in Lugansk, what to visit in the city, what to bring from the city with you.
Hello! Let me start by saying that I was born in Lugansk region. As a child I've been a few times in Lugansk, and at age of 15 I entered college and moved to Lugansk for good. Since then I consider Lugansk my native city. How not to count? I lived in Lugansk for 11 years!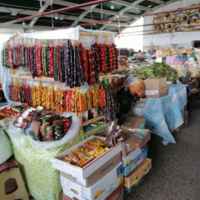 I thought it was a colorful and atmospheric place, but in fact it's a sham at every turn. I am telling you about shopping.
Hi all! In mid-April 2022 my spouse and I were in Abkhazia. We chose Gagry as the resort. Gagry is the most popular holiday resort in Abkhazia and not far from the border. Of course at the end of my holiday I wanted to go to the market, because in Abkhazia there is a lot of spices, wine and cheeses.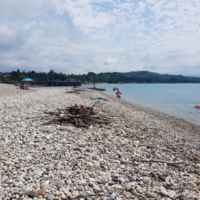 Unexpectedly my friends and I went on vacation together. They really wanted to go to Abkhazia: according to the reviews there is a good clean sea, few people and everything is cheap. We did not risk to go with children by car, because again according to reviews the road is full of serpentines, the children will feel bad, we bought tickets by train.

S.Kabardinka, simply a paradise place! There is, of course, and minuses. (How much did you spend on food? In what amount did it cost to live? As entertained and on what beach went?
Hi all. Today I want to share my impressions about the trip with my family to the Krasnodar region, and more precisely in the village of Kabardinka. Immediately I will say that I was quite satisfied, and most of all I was overwhelmed with delight). I will tell you in detail. WAY to Kabardinka, you can reach by the following ways.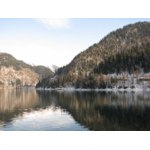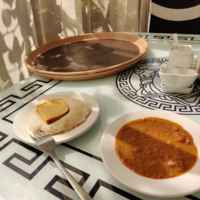 Beautiful nature, but service is lagging. Tour of Abkhazia in 2 days, popular tourist sites. Prices, menus from restaurants, impressions and many photos. The budget was 30 000, we did not luxurious but we did not deny ourselves pleasures.
The thought of Abkhazia has not left me for a long time. Especially since I live in a region that borders with this country, simplified entry, and my daughter is a little older, so I thought, why wouldn't this trip happen.Although the "adventure" began even before departure, despite the …