Food, alcohol and fruit prices in Goa in 2022
Goa is the most popular and visited state of India. Each year, the resort comes to rest from 2 to 5 million tourists, half of whom are from Russia. The national currency of India is the Indian rupee. 1 rupee equals almost 1 Russian ruble (1 rupee = 0,99 Russian ruble).
For electronic tourist and business visa to India please contact our visa specialist:
Write on WhatsApp +7 985 123 55 59
write in Telegram @TamaraVisa
Variety of accommodations
Housing in Goa comes in a variety of ways. For example, a tourist can settle in a modest bungalow or rent luxury apartments. There are apartments, which visitors rent for long periods.
Rental housing in Goa is available, so many tourists go there. Prices in Goa depend on the settlement, the location of the object, the geography of the resort.
There are two sides: south and north. Rest on the northern side will cost the tourist cheaper.
Rent a place to stay in advance. Many people turn to intermediaries. With the help of travel agencies it is easy to rent property in Goa for a long period. Those who do not plan to stay long at this Indian resort, it is easier to rent a hotel room.
In the northern part of Goa you can stay in hotels, rent a separate bungalow or guest house. Budget tourists can stay in hostels. The cost of living in a hostel starts at 300 rupees per person per night. A room for two in a hostel costs from 500 rupees, and a double room in a hotel from 900 rupees per night.
There are few five-star hotels in Goa. A room there costs from 4,900 rupees a night. It is quite expensive for the state, so such rooms are not in demand.
Many tourists prefer to rent separate small houses, the price of which starts at 600 rupees a day.
Read the real reviews of tourists about the hotels in Goa in the video:
Useful information, for those who want to find a new high-paying job abroad: Step-by-step instructions for finding a job abroad, more than 50 proven sites where you can find work abroad for women and men without language skills. Thanks to these materials, 8 out of 10 people get job offers. See the link on this page for all the details.
The southern part of the state is more expensive. Renting a bed in a hostel costs from 450 rupees per night and a double room from 700 rupees. A room in a three-star hotel will cost at least Rs. 1,500 per night, in a four-star hotel a similar room will cost from Rs. 1,900, and in a five-star – from Rs. 6,300 and above.
You can find any suggestions for rent and lease accommodation by subscribing to the Russian-speaking Goa chat on Telegram at https://t.me/goavisasam.
Check out the author's detailed video about renting in Goa in 2022 below.
Rental property in Goa is an affordable service that every foreigner can take advantage of.
What you should pay attention to when renting a property
There are a number of important nuances that a foreigner who wants to spend a vacation in Goa should consider:
Window orientation. If the windows in the apartment face the neighbors – it's bad. The tourist will feel as if "under observation". It is recommended to opt for housing, the windows of which face north.
Entertainment facilities and stops close to the housing. Usually apartments and rooms in houses close to transport hubs, nightclubs and restaurants are cheaper. However, if you live there, you should not expect a quiet holiday.
Garbage cans or outbuildings near housing. Such a "neighborhood" is unlikely to contribute to a good mood.
The level of comfort. On this you should pay attention in the first place. In Goa, there is an accommodation of varying levels of comfort. Sometimes, wishing to get rich at the expense of foreign visitors to the aborigines renting apartments, to live in which it is simply impossible because of the lack of basic things necessary for life. For example, in some bungalows completely uncomfortable bunks.
Circulation of air. India is a hot country. Sometimes the roof of the bungalow is so hot that there is literally nothing to breathe inside. Living conditions in an apartment with poor air circulation will be unbearable.
Technical communications in the house. It is important to check before you move in that all the appliances are working properly. You should also test to see if the outlets are working. It is important, because if they are broken, the tourist can not even charge your phone.
Safety. Goa – a resort with a very low crime rate, but that does not mean that you can leave your apartment without locking the door. It is important to check if it locks well. All windows must also close well.
Relationships with owners. This is a very important nuance, which may be key in shaping the mood of the tourist on vacation. In Goa live friendly and good-natured people with whom foreign travelers almost never have problems. But sometimes there are conflicts. Therefore, tourists are advised from the very beginning to make friendly relations with the owners of the apartments, in which they intend to settle.
You can also ask any questions in the Russian-language chat about Goa of our site Visasam in Telegram at https://t.me/goavisasam.

Also subscribe to the Telegram channel, where you can find the latest news about the prices in the cafes and stores, help in renting apartments and scooters, as well as other useful information about Goa and India https://t.me/goavisasamru.
What the price of housing depends on
Property in Goa does not have to be bought. Tourists who want to spend up to 60 days in this resort, it is easier to rent a property. The price depends on:
distance to the sea. The closer the house is to the sea, the higher the cost of renting it;
The date of check-in. In the season the price can go up by 5 times;
Duration of the lease. The longer a tourist plans to live in rented apartments, the higher is his chance to get a discount.
Many people like life in Goa so much that they decide to stay in India for a long time. How to do it, tell in the video:
How to get an e-visa to Goa quickly and easily can be found at this link.
Description of how to apply for a classic visa, here. To prepare all the necessary documents for the trip, read this article. So the rules of entry can be found on our website.
Accommodation in Arambol and Morjim
Arambol is a village in the northern part of the resort. Arambol beach is one of the most northern and picturesque in Goa. It attracts tourists with its variety of recreational activities and picturesque scenery.
Foreign tourists who have rented accommodation here can buy alcohol and walk till morning in a noisy company, they can attend live concerts or spend a romantic evening with their other half.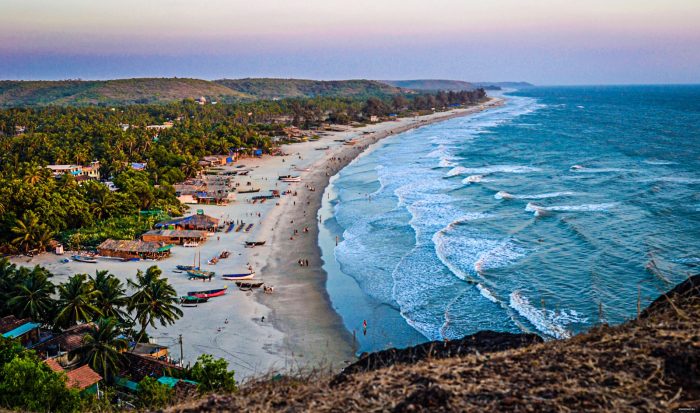 This place is especially suitable because here you can relax in privacy and at the same time in the company of your loved ones.
In Arambola there are a lot of hostels, which are occupied by foreigners during the off-season. Most of the hostels are located in picturesque corners of the resort. Tourists prefer to rent rooms with a sea view.
Video of one of the best Indian beaches for wintering in Goa, Arambol:
Morjim is another resort village. It's not very crowded. Morjim will appeal to tourists who want a quiet, peaceful vacation without the hustle and bustle.
Table: Accommodations in Arambol and Morjim
| | |
| --- | --- |
| Arambol | Morjim |
| Pros | Life on the beach is very active. There are a lot of activities for the youngsters here. |
Arambol even has kindergartens where parents can leave their child for a while.
Food Prices
When planning a vacation budget, you need to know how much money to take and what are the prices of food in Goa. This is discussed in great detail in the author's video from the scene from North Goa.
Street Food.
Food prices in Goa are reasonable. They are slightly different from Russian prices. Street food is popular in Goa.
Street food is not subjected to any sanitary control. The food is cooked in large and not particularly clean vats. The consumption of street food can negatively affect the health and well-being of tourists, so it is better to dine at public catering facilities. Most of the national dishes of India are spicy and spicy.
You can get bread omelette, an inexpensive dish that is popular with locals for a quick snack. The cost ranges from 40 to 70 rupees.
Food Prices
The cost of food in local markets is slightly lower than in supermarkets.
Video about prices in South Goa:
Table: food prices in Goa
| | |
| --- | --- |
| Name | Price (in Indian rupees) |
| Pineapple | From 60 per kg. |
| Oranges | From 120 per kg. |
| Watermelon | From 30 per kg. |
| Bananas | From 60 per kg. |
| Lamb | From 550 per kilo |
| Grapes | From 60 per kg. |
| Buckwheat | From 200 per kg. |
| Greens | From 20 for a small bundle |
| Potatoes | From 30 per kg. |
| Coconut | 40 to 50 for a piece. |
| Prawns | From 900 per kilo. |
| Red guava | From 70 per kilo. |
| Shrimps | 400 to 800 per kg. |
| Medium size shrimps | From 550 per kilo |
| Apples | From 150 per kg. |
| Kurd | From 70 for 1 liter. |
| Chicken meat | From 120 per kg. |
| Chicken fillet | From 300 per kg. |
| Eggs | From 60 for 10 pieces |
| Leaf Salad | From 150 per kg. |
| Lobster | From 1000 per kg. |
| Pasta | From 90 per kg. |
| Mango | From 60 to 90 per kg. |
| Mandarins | From 70 per kilo. |
| Honey | From 250 for 500ml. |
| Mussels | From 150 for 10 pieces |
| Milk | From 35 for 0.5l. |
| Carrots | From 40 per kg. |
| Flour | From 45 per kg. |
| Shark meat | From 450 per kg. |
| Crab meat | From 550 per kilo |
| Cucumbers | From 30 per kg. |
| Perch | From 550 per kilo |
| Olive oil | From 600 for 0.5 liters. |
| Papaya | From 50 per kg. |
| Pachion fruit | From 250 per Kg. |
| Drinking Water | From 20 per 1l. |
| Sunflower oil | From 140 for 1 l. |
| Tomatoes | From 30 per kg. |
| Onions | From 45 per kg. |
| Rice | From 90 per kg. |
| Pork | From 350 per kg. |
| Butter | From 80 for 1 pack (100g) |
| Prunes | From 300 per kg. |
| Juice | From 100 for 1 liter. |
| Spices | From 50 for a pack (100g) |
| Gouda Cheese | From 600 per kg. |
| Paneer cheese | From 350 per kg. |
| Cheese | From 180 per pack (300g) |
| Veal | From 550 per kilo |
| Dates | From 150 to 300 per kg |
| Bread | From 10 for a loaf. |
| Bread loaf | From 5 for 1 pc. |
| Cauliflower | From 30 for 1 pc. |
| Chiku (fruit) | From 65 per kg. |
| Champignons | From 170 per kg. |
Any questions about visas, prices, life and recreation you can also ask in the Russian-language chat about Goa of our website Visasam in Telegram https://t.me/goavisasam.

Also subscribe to the Telegram channel, where you can find the latest news about the prices in the cafes and stores, help in renting apartments and scooters, as well as other useful information about Goa and India https://t.me/goavisasamru.
Cafe Prices
Prices in cafes are about 20 to 40% higher than in local stores. In the eating places in Goa you can find traditional Indian dishes, Russian, Asian and European cuisine. A milkshake in a cafe costs about 100 rupees, a glass of freshly squeezed juice about 100-150 rupees, and a 0.5 liter bottle of Coca-Cola costs 50 rupees.
You can get breakfast in Goa at a cafe from 250 rupees per person. A sandwich or a sandwich costs an average of Rs 70. Café snacks start from Rs 120 and salads from Rs 150. Soups and other first courses can be had at a cafe for Rs 100. Vegetarian dishes cost from Rs 130, meat dishes from Rs 160 and seafood dishes from Rs 180. Garnish in a cafe costs on average Rs. 70-100, and tea and coffee from Rs. 60.
Alcohol prices in 2022 in local cafes cannot be called high. For example, 60 ml of whiskey costs from 30 to 150 rupees, depending on the brand of drink. For 60 ml of vodka you have to pay from 60 to 100 rupees, and a glass of wine (180 ml) costs from 80 to 300 rupees.
Transportation Costs
Goa is a large state. Therefore, for the convenience of movement, many tourists rent scooters, cars and bicycles for the duration of the holiday. You can rent a bike for Rs. 300-600 per day. In northern Goa, prices are 10 percent lower than in southern Goa. If one rents a moped for more than a month, the price goes down to Rs 5,000 per month. Bikes can be rented from 100 rupees a day.
Tourists rent cars very rarely, because in Goa the rules of the road are not very respected. The roads are chaotic, so tourists fear for their lives and prefer scooters, bicycles and cabs. You can rent a car from 1,200 rupees per day. A liter of gasoline costs about Rs. 110.
Calling a cab is free. Tourist pays the cost of the trip according to the kilometer. The cost of 1 km is Rs. 20-30 depending on the cab service.
Entertainment prices
Tourists spend most of their time at local beaches. There you can use the services of a masseur. An average massage costs from 500 rupees. Renting a sun lounger on the beach starts at 100 rupees a day.
On the beaches, there are many small cafes that give tourists a free chaise lounge chair as a bonus for buying food.
If a vacationer wants to ride a jet ski, he has to pay from 400 rupees. Diving lessons cost about 3,000 rupees.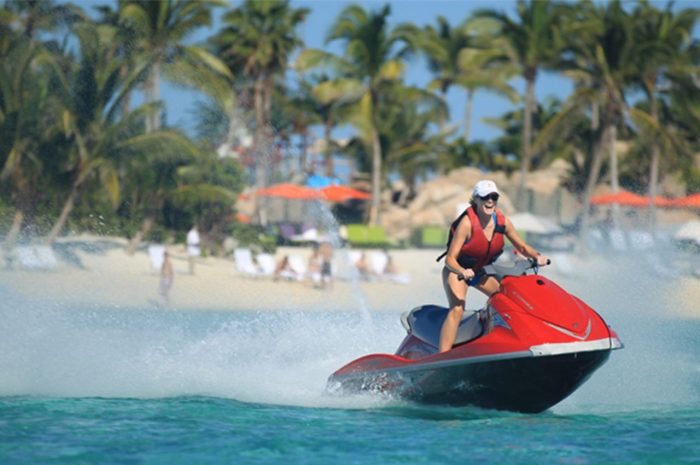 Renting a yacht will cost 20,000 to 30,000 rupees a day. A visit to the water park costs from Rs 550 for an adult and from Rs 450 for a child.
Prices for excursions
The state has many interesting places and attractions that tourists visit. A 1-day tour of all of Goa costs from $40. A trip to the Pearl of Karnataka (Gokarna and Mourdeshwar) costs from $70, and a trip to Hampi costs $130.
From roti to lobster: an overview of food prices in Goa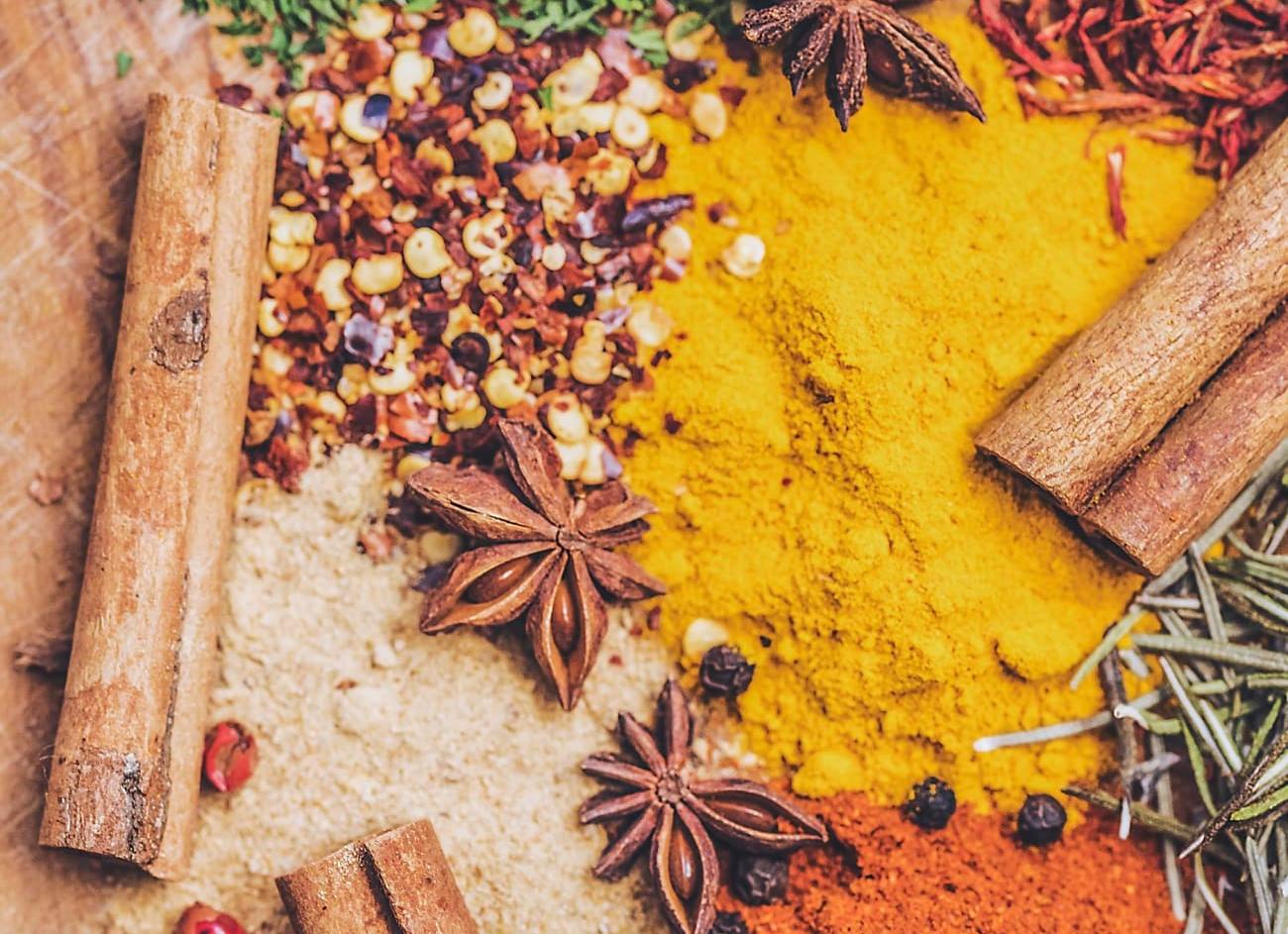 A complete review of food prices in Goa's cafes, restaurants and stores in 2022. Find out what dishes are worth trying in India and how much it will cost. Tips on where it's best to buy fruit and seafood.
Content:
Exchange rate: 1 Indian rupee (INR) ≈ 1 RUB.
Prices in cafes and restaurants in Goa
Food in India is inexpensive. In South Goa, where there are more vacationers, prices are higher than in North Goa.
If you're looking for some service and are concerned about unsanitary conditions, eat at tourist restaurants. If you want to save money, go to cafes for locals or beach cafes, which are called shekels here. Not only will you eat, but also get a free sun lounger. Keep in mind – the closer to the sea is a shek, the higher the prices there.
In the institutions for the locals cook delicious, the food is cheap, but the choice is small. As a rule, you will be offered boiled rice with vegetables or chicken, a bean chowder daal and bread flatbread roti. Simple, hearty and inexpensive! Find out what to try in India.
Breakfast for one costs 250 rupees. For dinner for two with liquor, you'll pay 700-800 rupees, which is $10-$11. Not at all inexpensive! In restaurants for tourists the average bill for two is much higher – 1600-3000 rupees.
Tipping in India is not required. If you liked the service and the quality of food, leave the waiter up to 10% of the bill! You will be very grateful. Find out how much money to take in Goa.
Food prices at inexpensive cafes and restaurants in Goa in 2022:
bean chowder – 20-30 rupees
corn soup Rs 120
fish or chicken curry 80-100 rupees
masala dosas (filled pancakes) – Rs 40-60
gobi masala – Rs. 200
omelette with vegetables – Rs 70-120
lassi milkshake – Rs 20-50
fresh juice – 45-50 rupees
soft drinks, 200 ml – Rs 15
tea – 8-10 rupees.
Juice centers in Chapore are popular among tourists who vacation in Goa. This is not the only place for fresh fruit and juice lovers. In Arambola, too, there are jus centers – Samarth and Granthik. Fresh juices there cost 40-60 rupees, fruit shakes 40-80 rupees, and tropical fruit salad 80 rupees.
Lassi is a refreshing yogurt-based drink with ice, water, spices, fruit and sugar and salt. Photo: pxhere.com. Roti – unleavened tortillas, cooked in a pan without the use of oil. Photo: avlxyz / flickr.com.
Food Prices in Goa
The Indian rupee is a fairly stable currency, so food prices in this country increase no more than 10-15% per year. Groceries in Goa are cheaper than in other seaside resorts and in Delhi.
There are few supermarkets in the usual sense of the word in India. Much more often you can find small stores that sell not only groceries, but also household goods. Large Orchad Stores and Oxford are popular in Anjuna, AJ Supermarket in Siolim, and Delfinos and Newton's in Kandolim. A local peculiarity is that price tags on store shelves are rare. The price is written on the back of the item.
The cost of fruits and vegetables depends on the season and the size of the market. In large bazaars like Calangute Market and Margao Market, there is more competition between vendors, so food is cheaper than in smaller markets. All year round bananas, papaya and pineapples can be bought for 20-50 rupees per 1 kg. One coconut costs 10-20 rupees and oranges, mangoes, guavas, apples and dates are 50-150 rupees per 1 kg. Learn about the fruits of Asia.
A little more food prices in Goa stores in 2022:
sliced bread – 40 rupees
Paneer cheese, 0.5 kg – Rs 130
hard cheese, 0.5 kg – 250 rupees
peanut, 1 kg – Rs 60
juice, 1 litre – Rs.100
water, 1L – Rs. 20
Coca-Cola, 0.5 l – Rs 35.
Fruit in Goa: what to try and how much it costs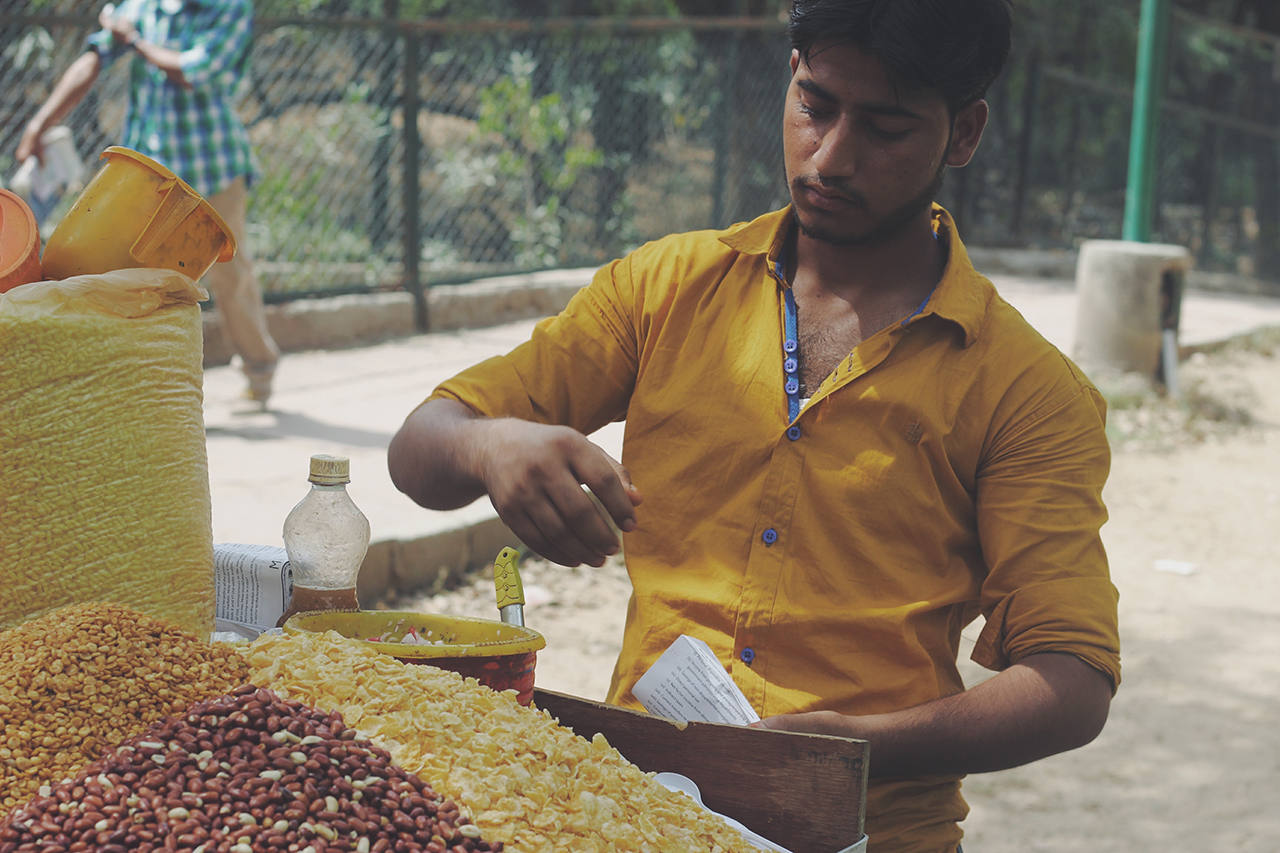 Seller of nuts and dried fruits at the market in India. Photo: unsplash.com / @ravinepz.
Seafood prices in Goa
Fresh fish and seafood is something worth coming to Goa for! The Indians cook them excellently. Depending on the contents of the plate and the size of the portion, the seafood dishes cost Rs 160-800. You will pay Rs. 200-250 for a crab salad, Rs. 180 for shrimp soup, Rs. 220 for spicy crab soup, and Rs. 600 for a hot pan of seafood.
Seafood and fish prices in Goa in 2022:
king prawns, 1 kg – Rs. 800
crab, 1 kg – Rs 450-600
lobster, 1 kg – Rs. 900
mussels, 10 pcs. – 100 rupiah
squids, 1 kg – 450 rupees
lemon fish, 1 kg – Rs. 300
shark, 1 kg – Rs. 250
barracuda, 1 kg – Rs. 200
kingfish, 1 kg – 500 rupees
perch, 1 kg – 450 rupees.
Seafood we advise to buy directly from fishermen or markets. They are in every village by the sea. Very cheap markets in Chapore and Chopdem. The fishermen bring their goods by boat in the morning and evening. Compare with the prices in the stores! In the markets, 1 kg of small shrimp costs 100-120 rupees and large – 600 rupees. The fish bought here can be cleaned – for 20 rupees a piece – and cooked. The price of the finished dish at the fish market is half as much as in the beach cafe-shek.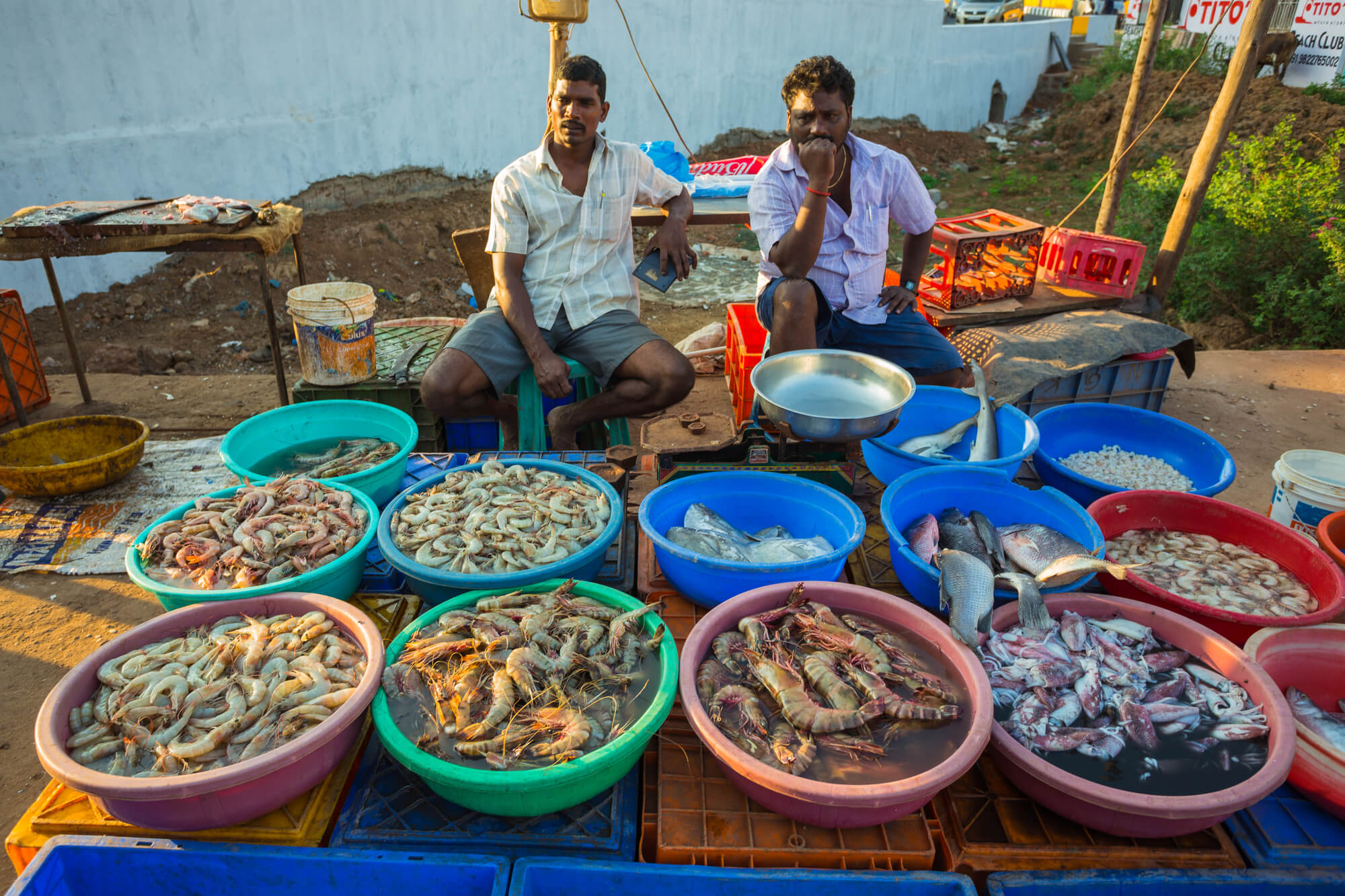 Seafood vendors at Goa market. Photo: alan64 / Depositphotos.com.
Meals at hotels in Goa
The system of food in Indian hotels is fundamentally different from what tourists are used to in Turkey or Egypt. There are all-inclusive hotels in Goa, but tour operators rarely have tours there. Such tours are not popular. Vacationers believe that it is enough to take only breakfast, and lunch and dinner are more convenient in local restaurants or in beach sheks.
Regulars in Goa also refuse hotel breakfasts. The fact is that the hotels do not have much variety in food. Guests are offered to start the day with eggs and bacon, a couple of toasts, fruit and juice. There are probably good restaurants and cafes near the hotel where you can get a better, nicer and less expensive meal.
Alcohol in Goa
Alcohol in Goa is legal and very popular. The state sells a wide variety of alcohol for every taste and purse. Tourists especially like the inexpensive Old Monk rum and Kingfisher beer.
Prices for strong drinks in bars in Goa:
alcoholic cocktail – 80-250 rupees
0.33 liter Kingfisher beer- Rs. 60-100
wine, 180ml – Rs 50-1,250
whisky, 60ml – Rs 30-150
vodka, 60ml – Rs. 80-90
Liquor prices in Goa stores in 2022:
Kingfisher beer, 0.33 l – Rs 40
Goa Kings, 0, 33l – Rs. 60
0.33l Heineken beer for 135 rupees
0.5l bottle of wine – Rs 550
0.75l Absolut vodka – Rs. 1750
Old Monk rum – Rs 186
Bacardi rum, 0.75l – Rs 490.
For the sake of safety and peace of mind, it is advisable to take out insurance.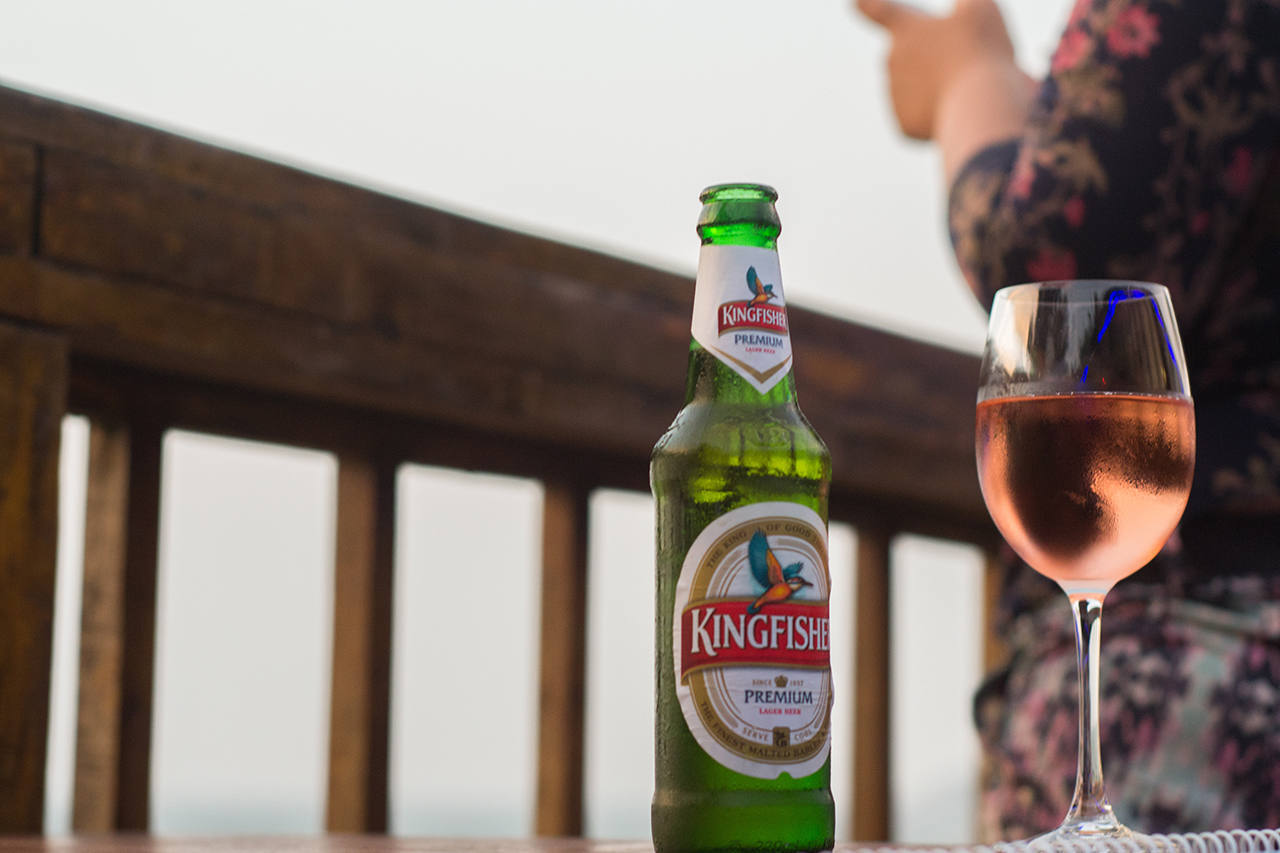 Kingfisher, according to tourist reviews, is an excellent Indian beer. Photo: unsplash.com / @suvirs.