Food prices in Spain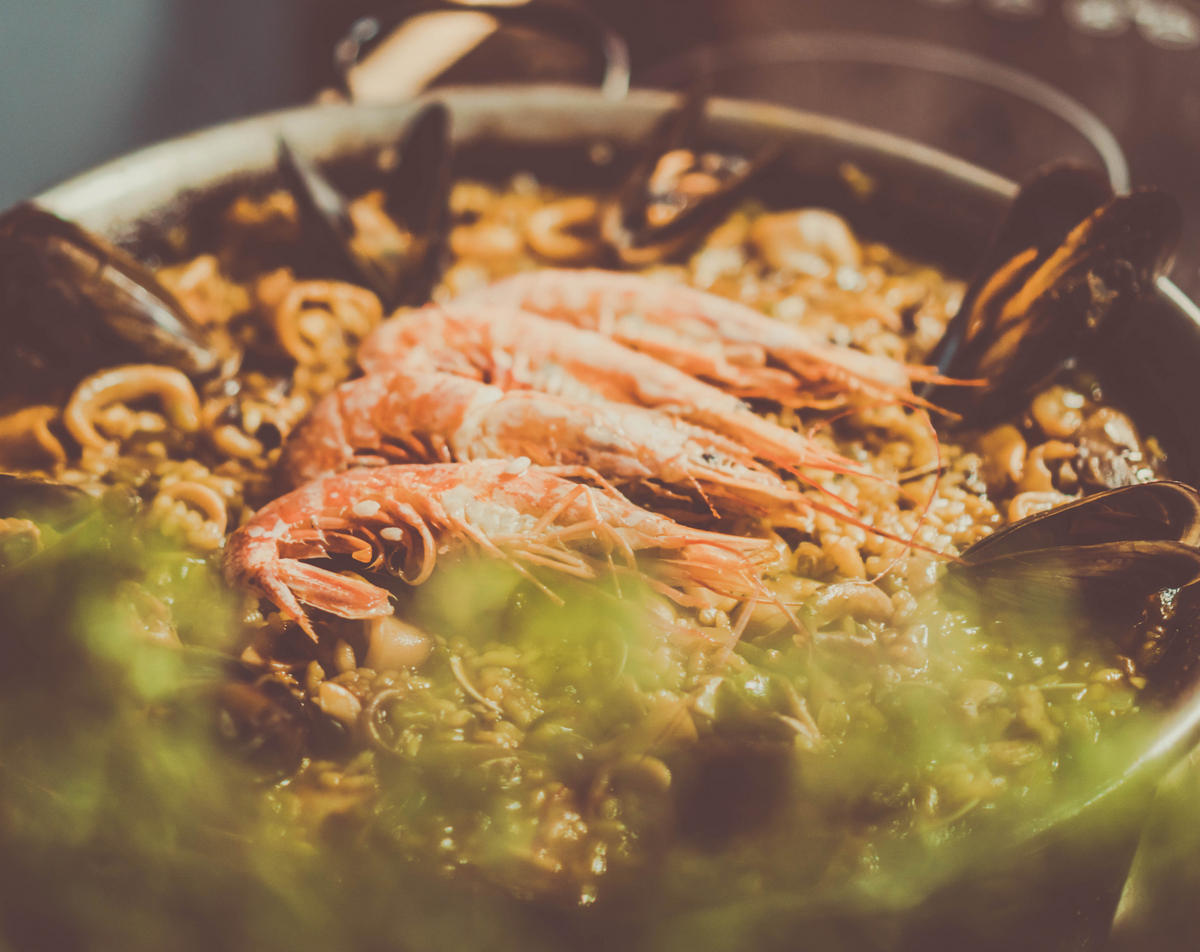 Paella, gazpacho, jamón and tapas are such buzzwords! We tell you what you must try in Spain. Features cuisine, food prices in cafes, restaurants and stores in 2022.
We have lived in Barcelona, Madrid and Andalusian cities and share with you our impressions of the Spanish cuisine: what to look for, what dishes to try, how to choose a place, how much food costs and what stores are better to buy.
Exchange rate: 1 EUR ≈ 57 RUB.
Useful Links:
– bargain tours – car rental – unusual excursions
Content:
What to try in Spain
Spanish cuisine at first glance simple and uncomplicated. Potato omelet, cold tomato soup puree, rice with seafood – nothing exotic and interesting. But the devil is in the details: just try this tomato soup on a hot day, and you'll think you've never tasted anything like it.
Almost all articles about food in Spain advise to try the same thing – paella, jamón, tortilla, tapas. These names are on everyone's lips, and they are truly the most popular dishes:
Paella (paella / paella) is a dish of rice with meat, poultry or seafood. It can all be mixed – Mixed Paella. The best known are Paella Valenciana and Paella negra (black paella with cuttlefish ink).
Gazpacho – A cold tomato soup, especially good in hot weather.
Tortilla de Patata – A Spanish omelet or potato tortilla.
Jamón (jamón) – A raw pork ham. There are two main types of this delicacy – serrano and ibérico. Served in thinly sliced, almost transparent slices.
Tapas (tapas) are a variety of appetizers. They can be olives, nuts, sandwiches, salads, seafood, jamon, sausage, you name it.
The spicy pork chorizo, cabrales blue cheese, fuet sausage covered in an edible white mold, are also worth a try.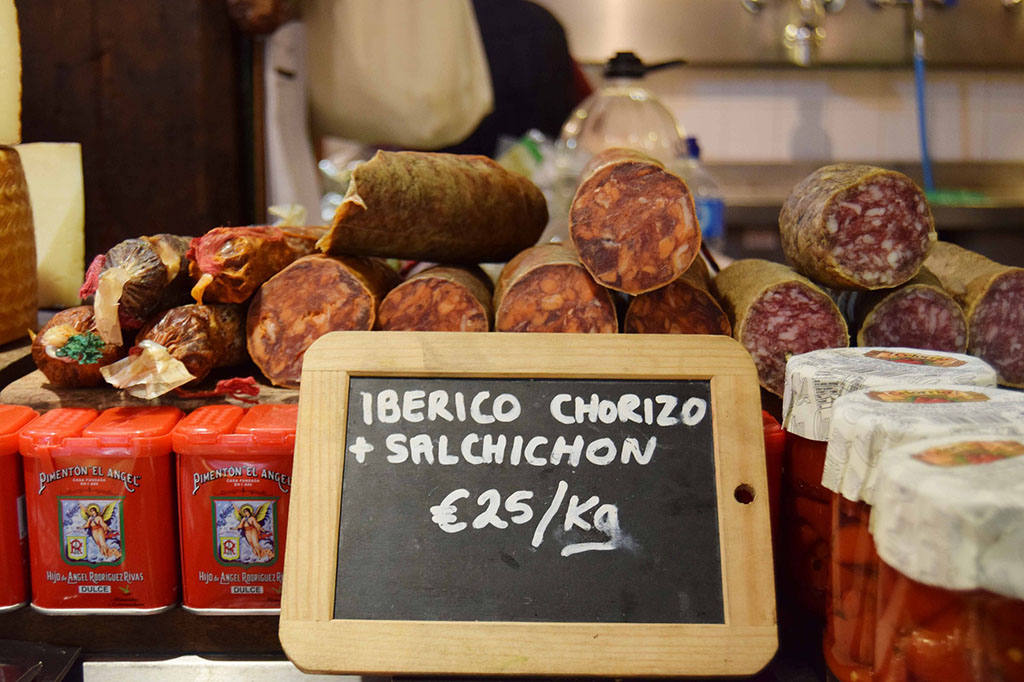 (Photo: Priscilaesj / pixabay.com)
Note to sweet tooth.
In our opinion, the most delicious sweet is flan . It is a pudding made of eggs, milk and sugar. It comes with caramel, cheese, and other additives. Costs inexpensive, especially in stores – 1-3 € for 4 pieces.
Try the Spanish pastries in the famous Granier bakery chain, which sells fresh croissants, muffins and cakes. There are cafeterias in the bakeries.
Stop by Heladería for ice cream in the hot summer. Try the pistachio, chocolate and violet ice creams and the refreshing sorbets! Price from 1,2€ per scoop. Banana Split in 3 scoops for 6,5€.
Unbelievable is the national sweet "churros con chocolate". They are fried little rings or sticks made of a pastry doughnut-like pastry. The best way to eat them is to dip them in hot chocolate. They cost three or four euros. We did not like such a dessert.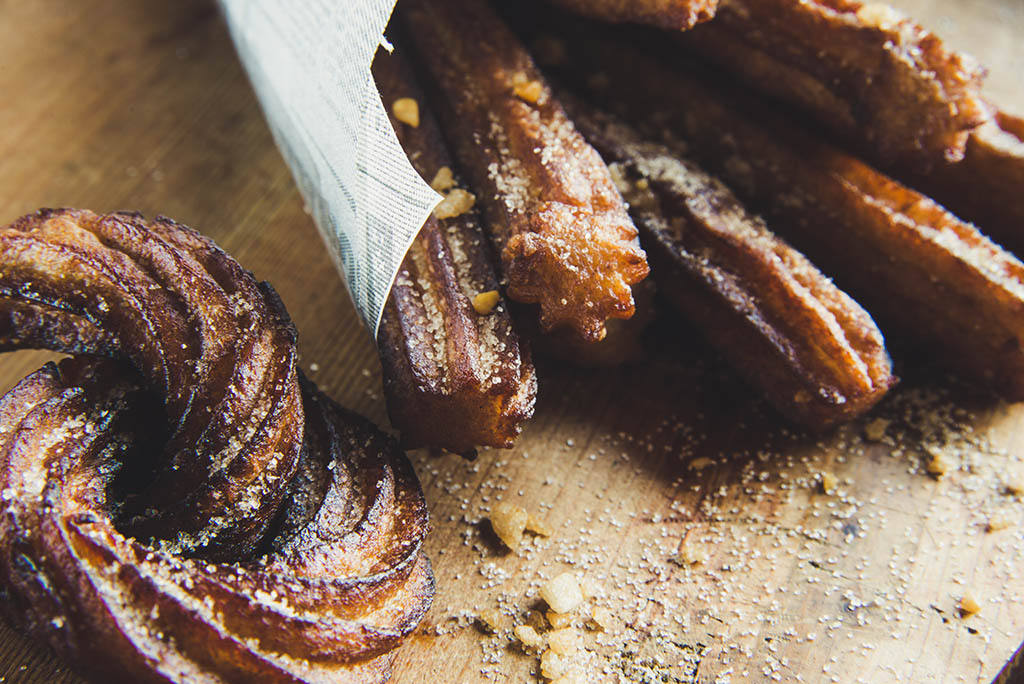 (Photo: unsplash.com / @huibscholten)
Food prices in cafes and restaurants in Spain – 2022
Food prices in Spain in 2022 are reasonable by European standards – both in cafes and restaurants and in stores. The cost depends on the level of the institution and location. The main rule, as in any country – get away from too touristy streets.
Prices in cafes in Spain
Breakfast. The simplest – coffee with a sandwich or croissant – costs from 2 €. Coffee with churros from 3,5 €. A heartier breakfast (e.g. continental) costs 5-8€. Most Spaniards just have a cup of coffee and a sweet roll, churros or a sandwich.
Lunch. A set business lunch (menu del dia) costs 8-12€. On touristy streets and in trendy cafes from 12€.
Dinner. Dinner is the most expensive meal of the day. A single course costs about €8-€10 and a glass of wine from €2. A simple dinner with a glass of wine usually costs about 12 € per person but usually you don't stop with one drink and one meal.
Spaniards eat late and prefer the traditional dinner in cafes and restaurants to meetings for tapas: company or couples order beer or wine, and to them a variety of appetizers. Drinks usually cost 1-4 €, and prices for tapas are very different. Read more about them in the section on fast food.
Menu del dia is a way to save money on lunch. These are business lunches that include first, second, drink and dessert/coffee. Open from about 12:00 to 16:00 (times may vary from place to place). Usually the price for the menu is already written when you enter the place, sometimes you have to ask. Drinks are not always included.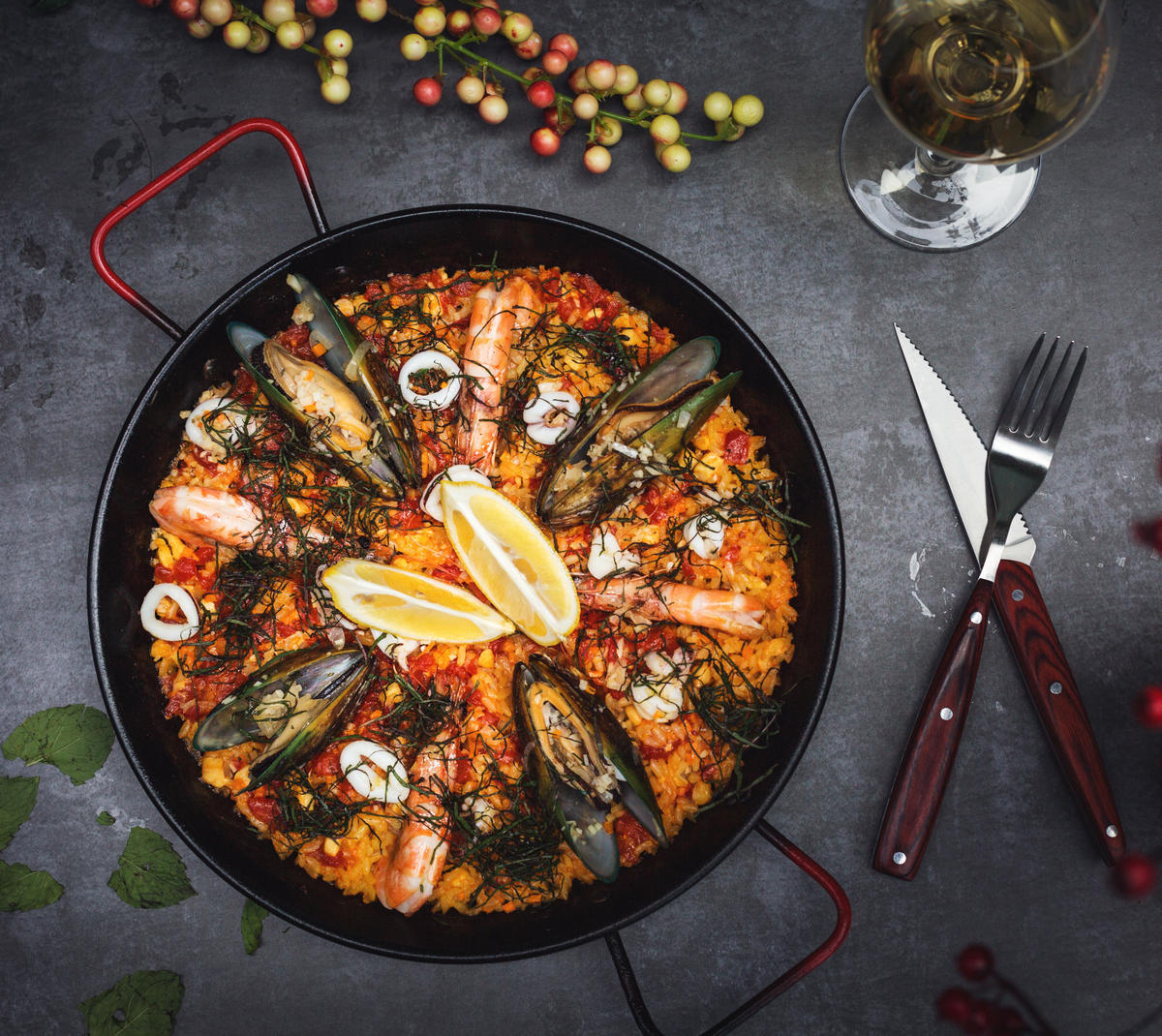 Seafood paella (Photo: unsplash.com / @steven__chan)
Prices at restaurants in Spain
Breakfast. You can get breakfast for about 10€ per person. Restaurants are usually open before lunch, and some even after siesta. In the morning, they are open rarely. Spaniards usually have breakfast in cafes – churros, a sandwich or a bun with coffee.
Lunch. The most advantageous is the menu del dia. In restaurants business lunch costs from 8 to 25 € per person – the price depends on the level of the institution and location. For example, in Granada in the Albaycín district we have seen the most expensive business lunch (25 €) in a restaurant with a view of the Alhambra.
Dinner. Usually costs 20-30€ per person. We did not dine in restaurants because it is expensive. It is more profitable to eat at tapas or cafes.
Important. Remember about siesta! Opening hours are different. Some rest from 14 to 16-17 hours, and some, on the contrary, from 16 to 20-21 hours.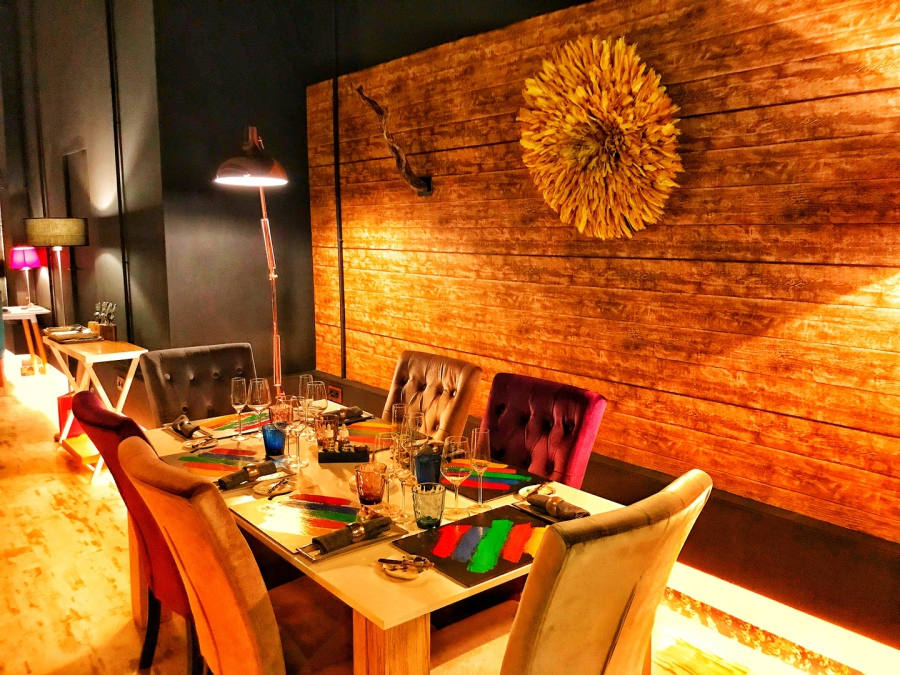 Drinks prices in Spain
Drinks are called bebidas. Since Spain in the summer is hot and mostly thirsty, it is useful to know the prices of drinks – we spent enough money on them.
Here's what we tried:
Tinto de verano – wine with soda and ice, a popular soft drink. It costs from 1,5 € for a glass. A lot of people drink it!
Sangria – no less popular sangria – from 3€ per glass to 9€ per 1l.
Cerveza – beer. Here it is important to know the names of the glasses: caña (0,2 l) – from 1€, pinta – from 3€, and jarra or vaso (1l) – from 8€.
Agua – water, 0,5 l – from 1 €.
Vino – wine. It is quite difficult, we chose at random. We choose tintos (red) and blancos (white), and sherry (sherry) – jerez. Usually, the wines cost from 2,5 € per glass (copa) and 15 € per bottle (botella).
Zumo – juice. From 2,5€ per glass.
Cafe – coffee. Espresso from 1,5€, cappuccino from 2€.
Té – tea. Usually you will get it at a teahouse – teteria. Most teas are available in the south of the country. The price starts at 2,5 € for a small pot for 1 person. Moroccan tea is recommended.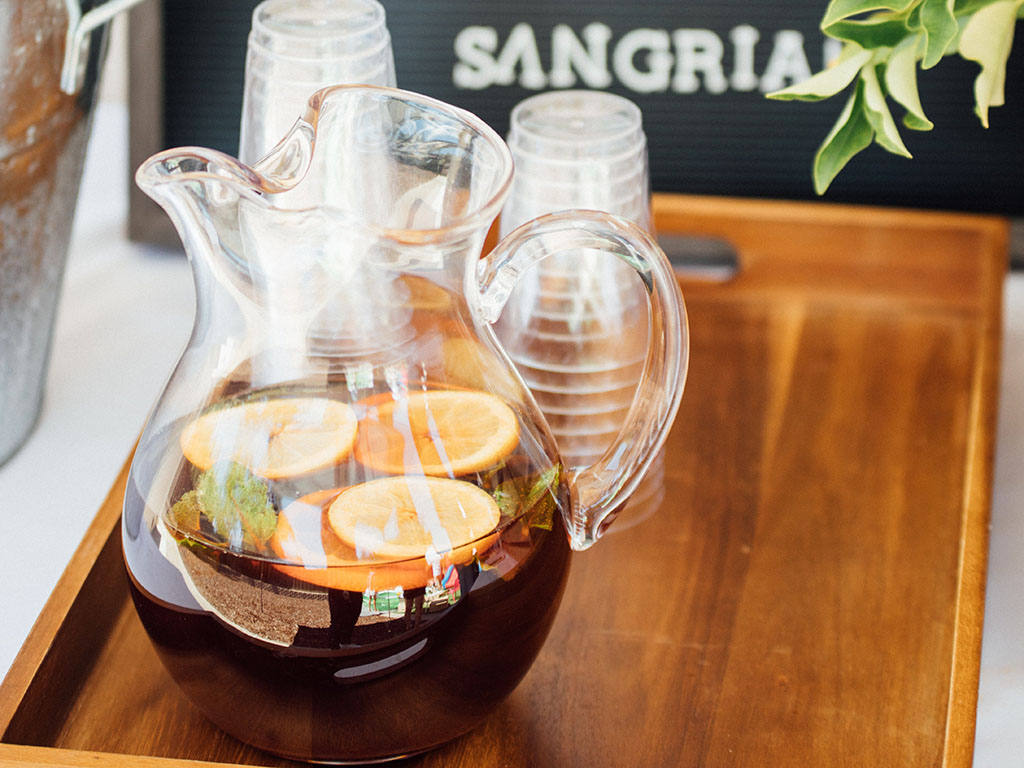 (Photo: unsplash.com / @terasproductions)
What's good to know about Spanish establishments
Don't forget about the siesta: cafes and restaurants may be closed from 14 to 17-18 or from 16 to 20 hours.
The price of meals usually includes VAT – IVA includo . It is written about it in the menu.
Eating outdoors on the terrace is usually 1€ more expensive than indoors.
Do not order several dishes at once: the food in Spain is sometimes served in impressive portions, and in the heat you do not really want to eat.
Weekends in cafes and restaurants in Spain are usually on Monday and Sunday. Also take into account the siesta.
Tipping in cafes and restaurants is often included in the price of the order. However, it is considered good form to leave a bonus in the form of 5-10% of the check.
Do not be annoyed by the slowness of waiters. The ordered dish is cooked, not heated in the microwave.
According to Spanish law, drivers are allowed to have a glass of wine or beer and get back behind the wheel.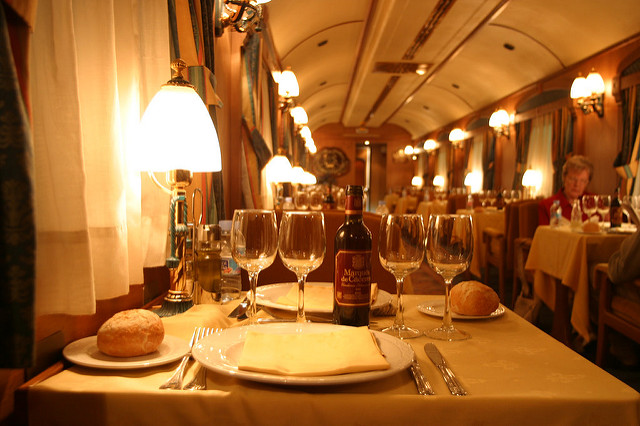 (Photo: Simon Pielow / flickr.com / CC BY-SA 2.0 license)
A little bit about fast food.
If you're planning the most budget-friendly vacation possible and the prices in Spanish cafes seem high to you, then you're way to go for fast food establishments.
Tapas is Spanish fast food and a whole food culture. Locals love to meet in a tapas room in the evenings for a glass of wine or a mug of beer. Snacks sometimes come with the drinks for free, but we only met this once – almost everywhere you have to pay for them. Tapas can refer to anything from salted nuts and olives to a potato tortilla or a jamon sandwich. You can order tapas by the piece (tapa) – from 2-3 to 7 € depending on the type. Or you can order a plate (plato) of tapas of one or different kinds – from 8 to 18 €. Ordering such a plate for several people is very convenient – everyone can try different appetizers.
An interesting snack chain is 100 Montaditos , or "100 sandwiches". As you have already guessed, these places are known for their large selection of tapas. In addition to high-quality beer and Tinto de verano, you can snack on sandwiches with a variety of fillings. The brewery runs an Euromania promotion, where on Wednesdays and Sundays montaditos from the menu cost only 1€.
(Photo: 100 Montaditos / facebook.com)
The Rodilla chain has been very popular in Spain since the middle of the 20th century. It specializes in triangular sandwiches as well as baked goods. Two sandwiches with coffee or tea cost €3.30.
There is also the sandwich chain Pans and Company . They use fresh, natural products and also bake their own bread. A large sandwich with chicken and vegetables, fries and a drink are about 4€.
The more familiar shawarma can be found at Turkish kebab shops starting at €3.50 – for example at Shawarma King in Granada. There you can also have a large plate of rice, two kebabs, a green salad and a drink for about €8-10.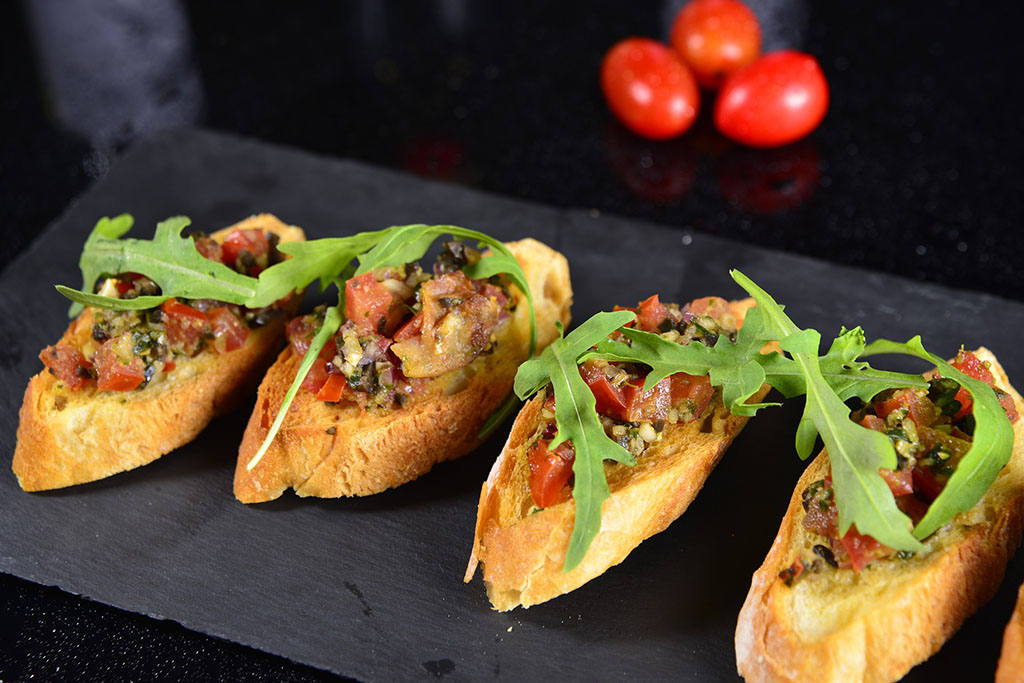 (Photo: Pix3853 / pixabay.com)
Food prices in Spain in 2022
Want to save money on food in Spain? Then we suggest renting an apartment and cooking simple meals yourself – for example, omelets for breakfast and seafood for dinner. Apartments usually have a kitchen with a set of necessary utensils and a stove, as well as a refrigerator.
That's exactly what we did. At breakfast, we traditionally ate flan, jamon and some delicious bun, and made coffee. For lunch we usually went to a cafe and ordered a menu del dia. For dinner we again cooked on our own – mussels, shrimp, sea cocktail, or just had a light dinner with sherry, fruit, blue cheese and jamon. We shopped in the supermarkets Mercadona, Dia and Carrefour – the prices in these stores all over Spain are quite low.
Here are some food and grocery prices in Spain in 2022 (using the above, but mostly Mercadona as an example).
Prices of basic foodstuffs
milk (1 l)
from 0.8€
baguette
from 0,5 €
eggs (12 eggs)
1,4€
brie/camembert (150-200g)
from 1€
Chicken breasts (1 kg)
5,70 €
sugar (1 kg)
0,6€
Scones at Mercadona by the weight (100g)
0,75€
Serrano ham (125 gr)
1,5-2€
60% orange juice (1 l)
from 1€
flan / pudding (2-4 pack)
1-3€
Seafood
Raw king prawns (Langostino crudo), 1 kg
9,75€
Prawns boiled (Langostino cocido), 1 kg
8,95€
Frozen squids (500g)
3,7€
Chilled live mussels (1 kg)
2€
Drinks
Water (5 l)
0,46€
Sherry (0,75 l)
from 8€
Local beer (0,33) – e.g. Alhambra
from 0,5 €
Wine (0,75 l) – price depending on the brand
1,5 € to 20 €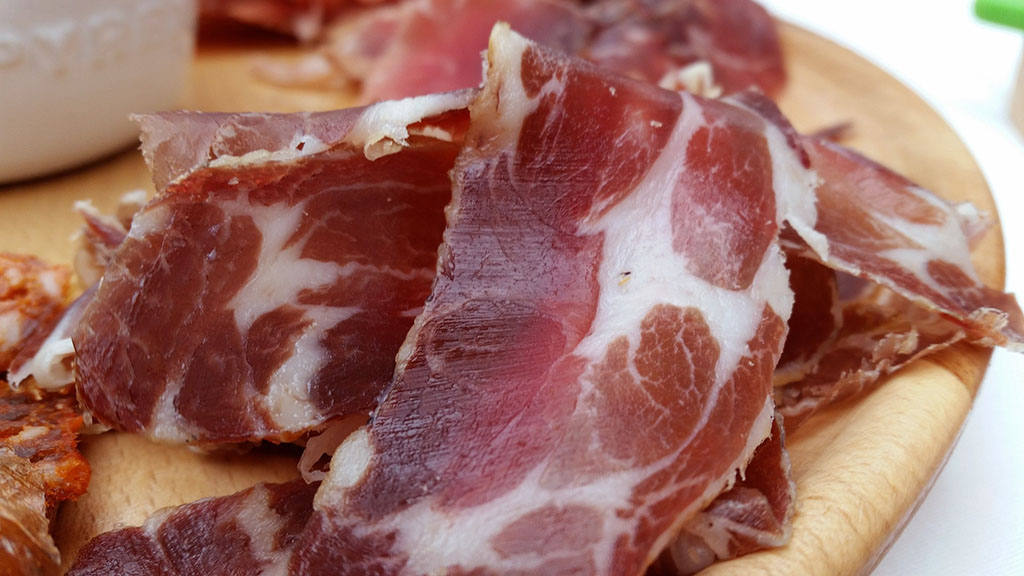 (Photo: silentlinestudio / pixabay.com)
Fruit prices (price per 1 kg) in the supermarkets Dia and Mercadona:
mangoes – 2,7€;
Apples from 2€;
bananas 0,8€;
oranges: 1€;
Grapefruits 1,25 €;
watermelon – 0,55 €;
melon – 0,55 €;
cherries – from 2,5 €;
Avocado – about 6-7 €.
Prices for vegetables (price per 1 kg):
cucumbers – 0,9€;
tomatoes – 1,4 €; potatoes – 0,87 €;
onions – 0,6 €;
Lettuce (1 head) – 0,8 €.
In addition to stores and supermarkets you can buy food at local markets. But not at the tourist markets, like the Boquería in Barcelona, but for the locals. There is a selection of meat, seafood, vegetables, fruits, spices, dairy products, and all kinds of sweets.
Advice: pay attention to the opening hours of the stores. We are used to the fact that supermarkets are often open 24/7, but this is not the case in Spain. Sundays are usually off, and on weekdays the store may close at 10 or 11 p.m.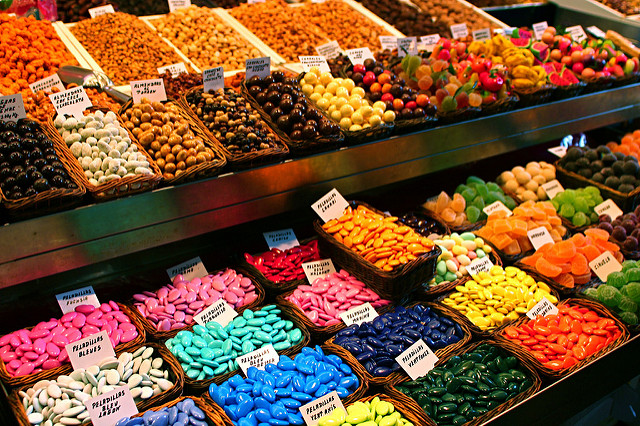 (Photo: Kok Chih & Sarah Gan / flickr.com / CC BY-NC 2.0 license)
A review of the best restaurants in Spain (based on tourist reviews)
Madrid
To experience the atmosphere of a Madrid pub and have a meal for 2€ with local tapas, you can at Casa Labra . The establishment is centrally located and popular with locals.
Not far from the Royal Palace, you will find La Candela Restò, a restaurant for more demanding gourmets. Here you can taste inexpensive haute cuisine and appreciate the special hospitality of the staff.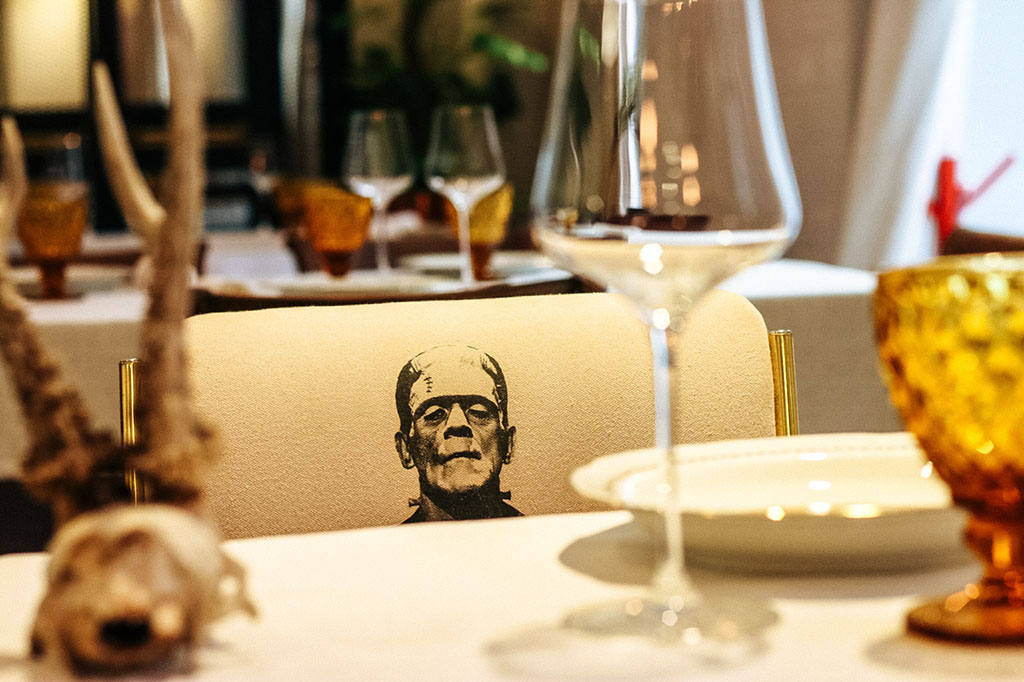 Barcelona
One of the best places to eat Catalan food is Uma . There is a chef working in the small establishment with 5 tables, who before the beginning of the culinary deeds approaches all the guests, gets acquainted, shows the kitchen, and only afterwards proceeds to the action.
A place for the knowledgeable is a restaurant in Barcelona Tast-Ller. We advise to book in advance, because the visits are scheduled for a long time in advance. In the reviews, people note that for the works of art created here, there is a quite moderate fee.
Selection of accommodations :
Tenerife
For a romantic and family dinner, Tasca Tierras del Sur . The owner deserves special attention – he welcomes guests and makes sure that visitors are satisfied.
Big portions of meat and fish are served at Oliver's With A Twist . The crowded restaurant on Tenerife, which is beloved by the British, is known for its cozy and unconventional cuisine.
Prices in Spain in 2022
Prices in Spain over the past couple of years almost unchanged: The cost in 2022 of basic products in stores, meals in restaurants and even gasoline remained at the same level. But in the main tourist centers – Madrid and Barcelona – there is still a competition for the title of the most expensive city for tourists. So far, the result is the following: it is cheaper to rent an apartment in Madrid, and to eat – in the capital of Catalonia: not for nothing, even the local beer here is lower in cost by as much as 20 percent! What else are the differences between the eternal rivals in terms of prices – read it now.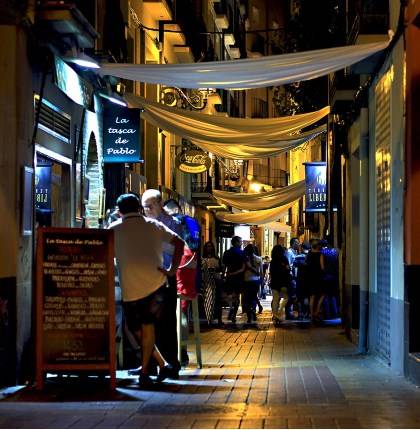 Prices for meals in cafes and restaurants
Southern European countries today are not very different when it comes to restaurant prices. The best places to grab a bite after or during a hard day's sightseeing are the small restaurants. Barcelona ones are cheaper: the menu includes a lot of seafood, which is not very expensive here.
A plate of mussels – 8 euros
Paella with shrimps – 9-12
Pasta with seafood – 8
Continental dinner – scrambled eggs, french fries and Catalan sausages 9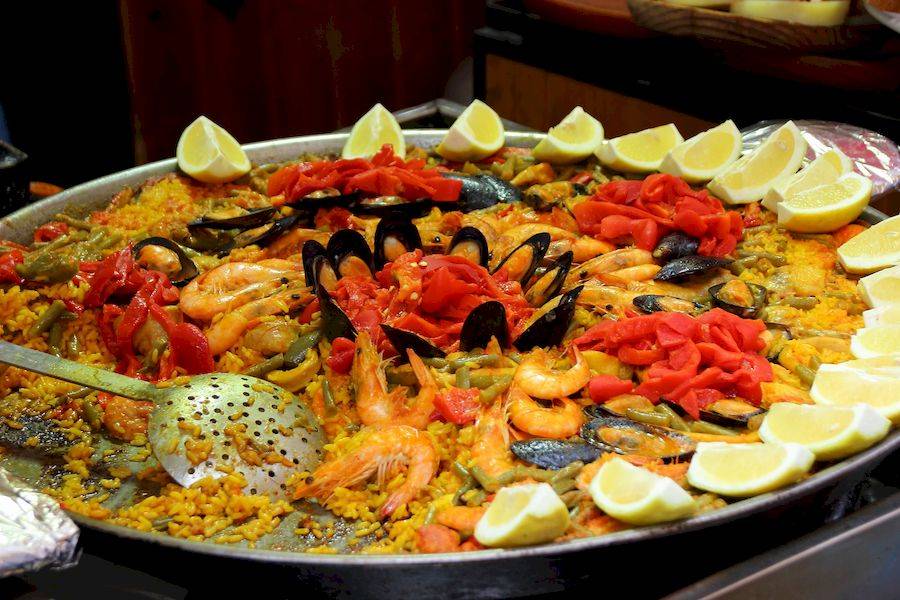 In Madrid everything is 8-10% more expensive: the capital status affects. But in the haute cuisine establishments in both cities there is a rough parity:
Paella in different variations – from 18 to 22 euros
Fish (very large portion) – 25
Steak – 33-35
Salmon with herbs – 9
Spaghetti with chicken – 9
Vegetable salads – 7-10
Wine (glass and bottle) – 3,5-15,5 euros accordingly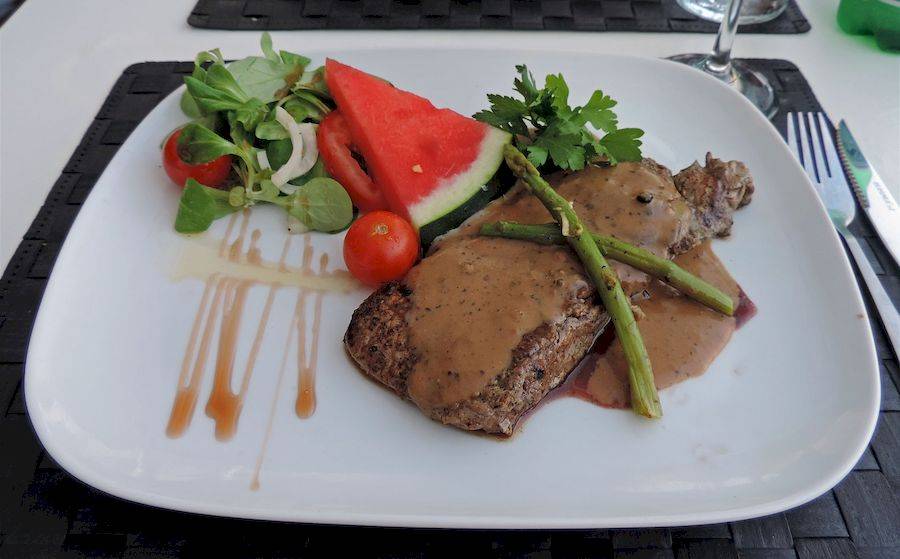 In general, a hearty meal for two, and even with excellent wine will cost 40-45 euros. If you want to grab something on the way you can drop in at numerous kebab restaurants: shawarma and sandwiches – 3 euros each.
Food and Alcohol Prices
The largest local chain retailer "Mercadona" offers quite reasonable prices for food – nowadays they are lower than the average European. Even more economical finances can be disposed of if you find a small store, where mostly locals drop in.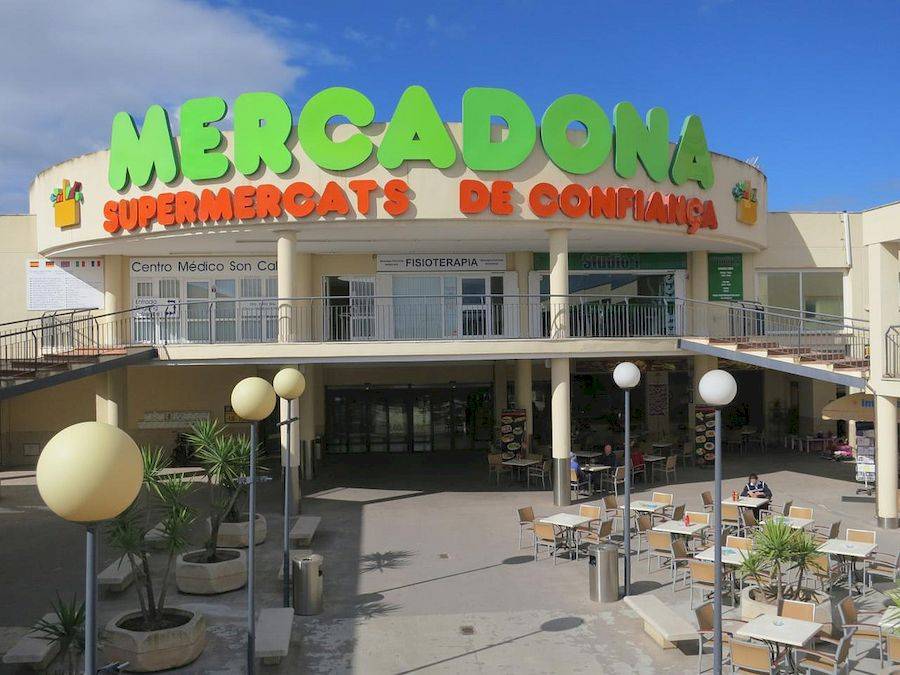 However, the difference will not be too big: whether it makes sense to look for alternatives, you decide. We can only provide a list of average prices in Spain for basic products in supermarkets.
The cost of food
The good news: you're going to the country of cheap food. At least that's what the statistics say: here their cost is slightly lower than the average European level, about 8%.
Salmon: 6.5-8.5 per kg.
Mackerel: 2,5-3,5 per kg
Cod (bacalao): 6-8 per kg.
Chicken legs: 4-5 per kg
Jamon: 14-24 per kg (the more seasoning, the more expensive)
Milk: 1 liter – 0,85-1
Cheese: 8-12 per 1 kg
Drinking water: 0.55 for 5 liters.
Instant/ground coffee: 1.3-2.5 per 0.25 kg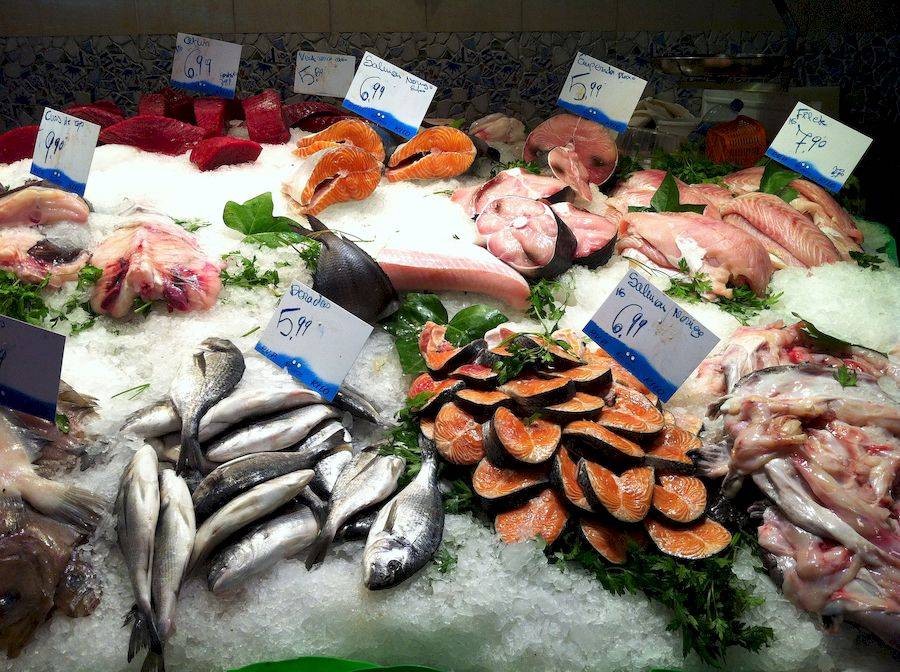 Wine, Spirits
Spain is a country of young wine, which is on every step. Be sure to try it, especially since the prices allow: in Spain, alcohol is on average 20% cheaper than in other EU countries.
Young red dry wine – from 1 euro for a bottle of 0.7 liters.
"Tempranillo" (the variety of grapes by which the wine itself is often called) – 4-5 euros.
Local beer is only 0,5 per can, German – from 1 euro.
Rum – 12-14.
– Absinthe, which is particularly popular in Barcelona, sells for 4-5 (0.2 liters).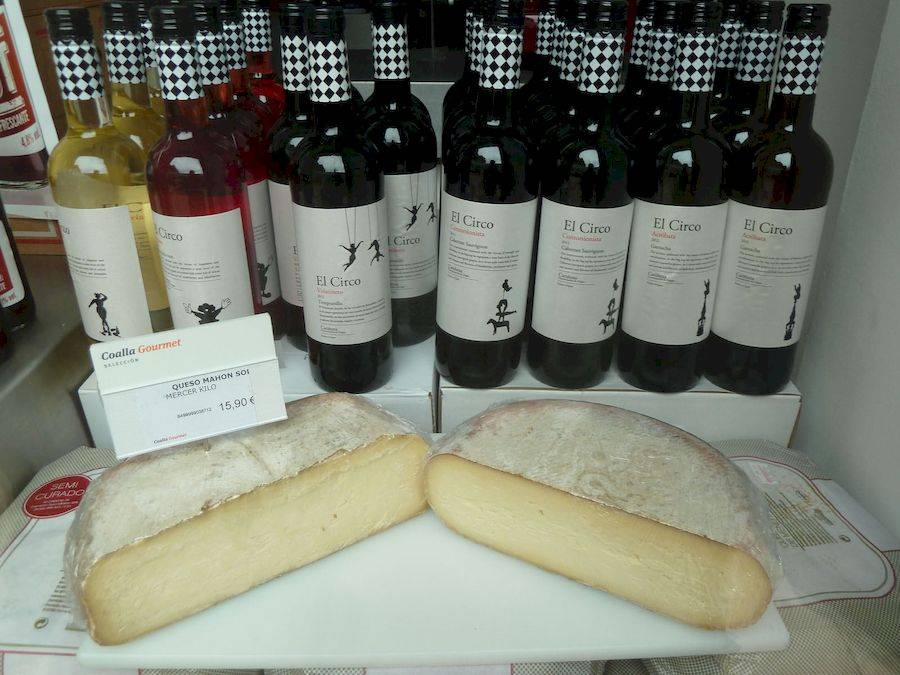 Prices in stores and shopping malls
Barcelona and Madrid compete for the title of the brightest shopping city: on average, the prices of brand clothing, shoes and bags here are lower than in Moscow.
In Barcelona be sure to visit Arenas de Barcelona, where you can choose from Benetton, Celio, Mango and Calzedonia. In Madrid, Islazul is popular for its Adidas, Massimo Dutti, New Yorker and Oysho boutiques. It is easy to travel between cities by rented car: the price of gasoline is 1.19 euros per liter.
If your heart desires great discounts, go to outlet stores. The most popular is in Barcelona: "La Roca Village" where you can find discounts up to 90% at the end of the selling season.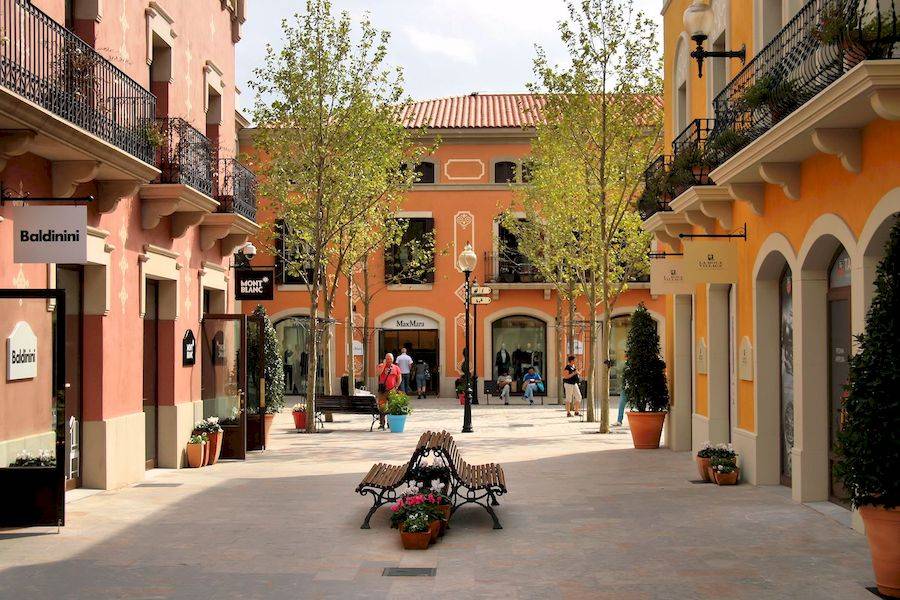 Tableware
Not only traditional Andalusian pottery is interesting, but also funny souvenirs made of this material. Plates, jugs, mugs all look original and very stylish. The cost is from 15 to 60 euros per set.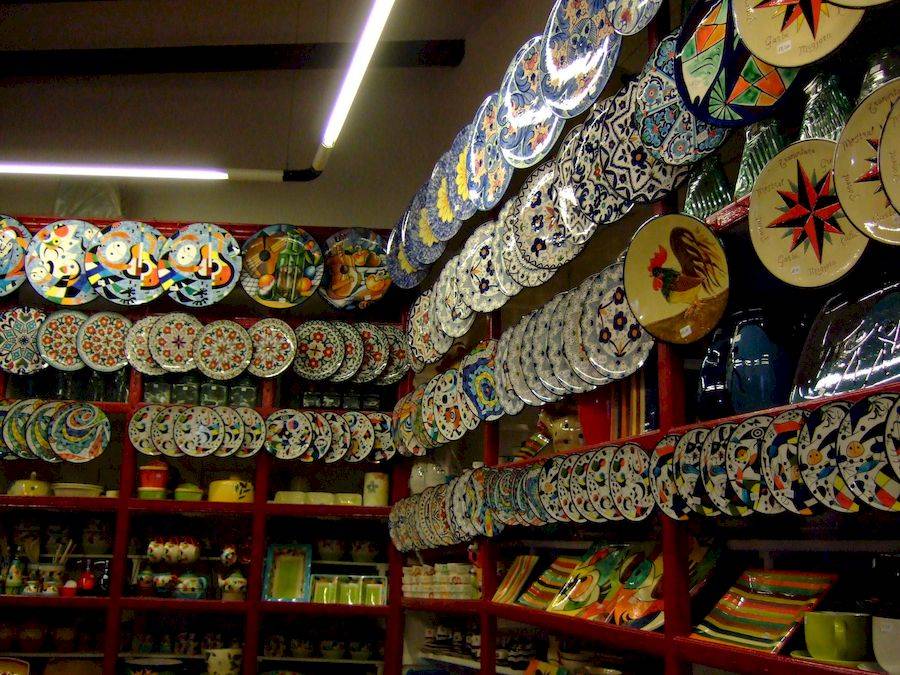 A separate topic of conversation is Gaudi tableware with colored ceramic decorations. It is a really bright souvenir and a great gift, which is very popular in Barcelona. A set of plates – from 30 euros, there are even complete sets – from 50 to 120. You can buy and glassware (for which Mallorca is famous) for a similar price.
Antiques
A real paradise for lovers of antiques is Boquería market in Barcelona (La Rambla, 91). Here you can find not only antiques, but a lot of quite modern things: from clothes to jewelry. Prices cater for all tastes and pockets.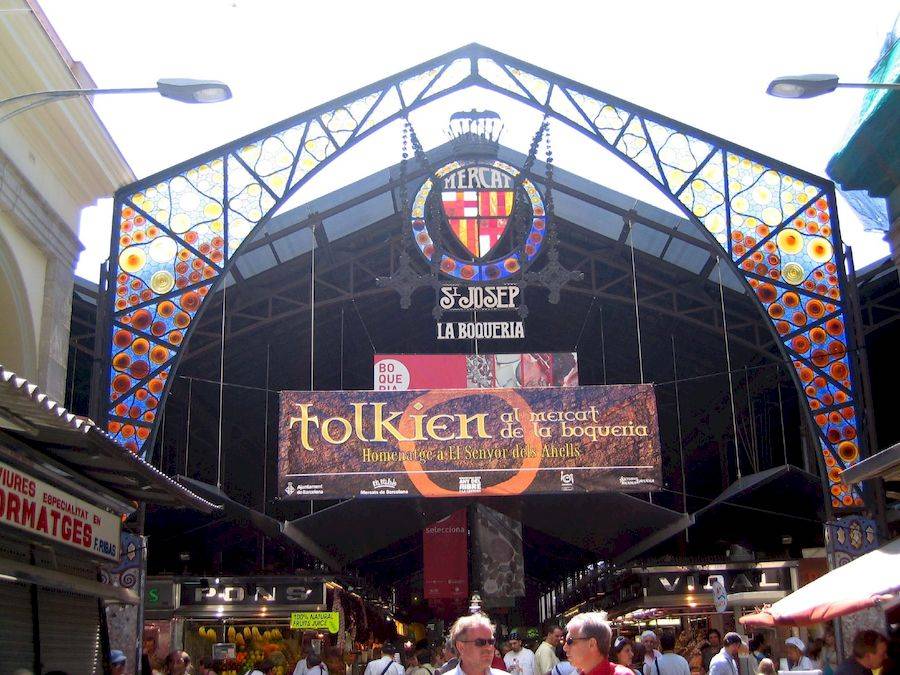 In Madrid, however, flourishing antiques auctions, where you can haggle for any item. Auction houses hold regular auctions: it is enough to go to the site and register as a party. In Madrid, popular Ansorena (C/ Alcala 52, Alfonso XI,2), in Barcelona – Aureo (Plaza del Angel, 2). Among the lots are both ordinary items and works of art and rare coins.
Jewelry
In Spain, apart from gold and silver jewelry, pearl jewelry – from 10 to 30 euros – is of great interest. When choosing a gold jewelry pay attention to the price: as a rule, it is lower in the small non-brand stores due to the fact that the gold is produced in Turkey.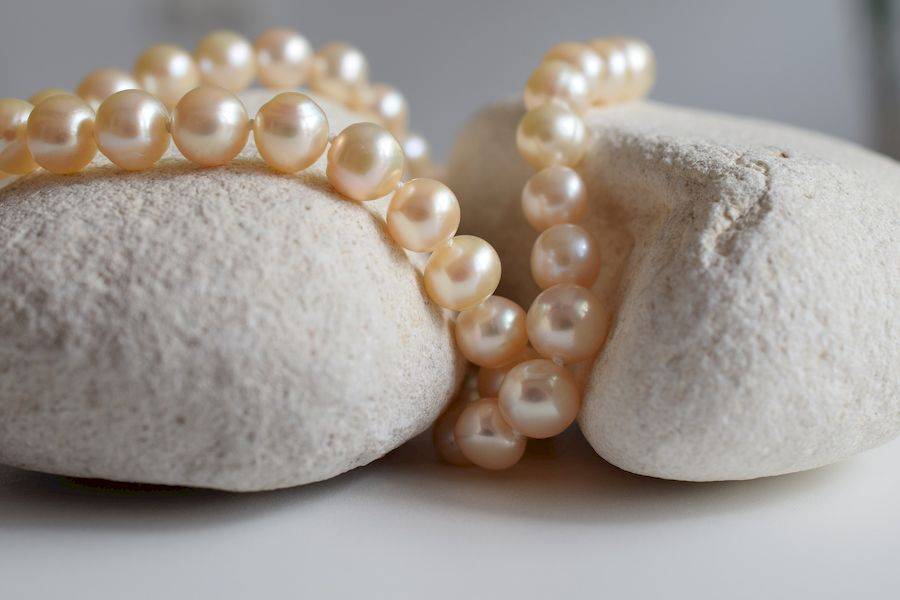 If you want to be sure that the gold is really Spanish, buy jewelry at a price of at least 30 euros per 1 gram of finished product. The average price is about 40 per gram. Popularly combined products: for example, a pearl in a drop-shaped setting of silver (earrings or pendant) can be bought for 40-60 euros.
Footwear and clothing
Traditional shopping in Spain is especially advantageous during winter (January-March) and summer (July-September) sale periods, besides a number of world famous brands comes from this country. "Zara", "Oysho", "Stradivarius", "Mango" – the products of these brands are much cheaper in Spain than in other countries, on average by 10-15%. Do not forget about tax free!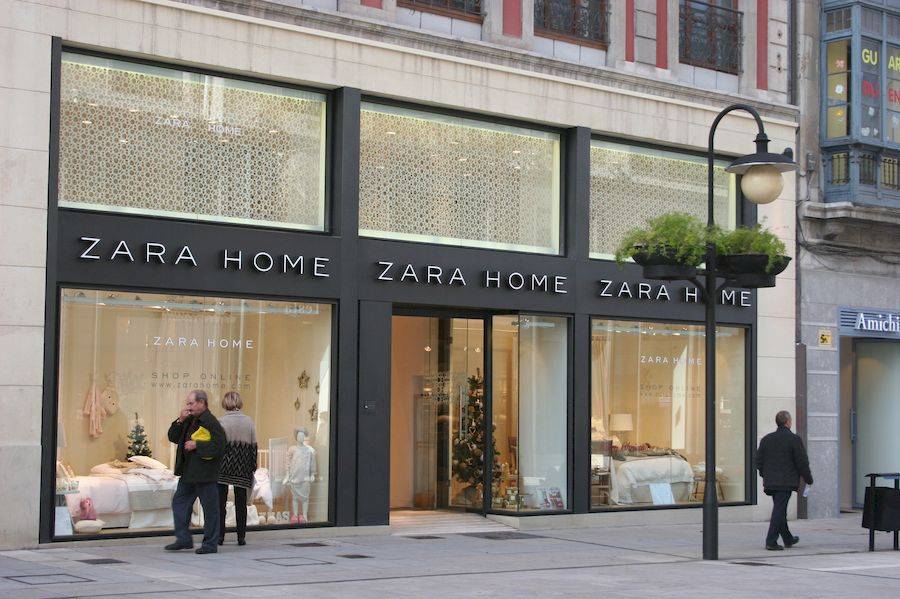 For memorable brand shopping in Barcelona, welcome to Passeig de Gràcia, in Madrid – Gran Via (near the Plaza Mayor), and for rational – to shoe factories and outlet stores. The lion's share of excellent leather shoes (for example, Elche) is produced in the outskirts of Alicante – in "Parq Industrial Elce". "Geox", "Garvalin", "Xti story" and a dozen other world-renowned brands at reasonable prices: from 50 euros.
Souvenirs and gifts
There are some distinctive regions in the country – you can buy souvenirs from them in large shopping malls in Madrid and Barcelona.