Free Vienna
Vienna is on the list of the most expensive cities in the world and occupies an honorable 22nd place. Moscow, by comparison, is much lower, ranking 54th. But as they say, if you want to live, know how to spin, so locals have learned how to save decent money while tourists continue to leave huge sums in Vienna. Be like the locals – follow our plan.

Life and comfort
Vienna is recognized as the most comfortable city to live in, and here you'll get the essentials for free. Look for free Wi-Fi hotspots on this map. You can find the locations of free public toilets in the Toilet finder app: here in the Apple Store and here in Play Market. You don't have to worry about drinking water – in Vienna, you can drink directly from the tap. The cafés serve water for free (as long as you make it clear that you don't need mineral water, but ordinary water is enough – Leitungswasser in German) and there are plenty of fountains in the city where you can drink on the spot or take your water in a bottle. Here's a map of drinking fountains.

To save money on public transportation, take the Citybike. You pay only €1 to register and ride. In theory you should also pay €1 for every subsequent hour, but no one does this here – after a 15-minute break, you can get a new bike and ride again for an hour!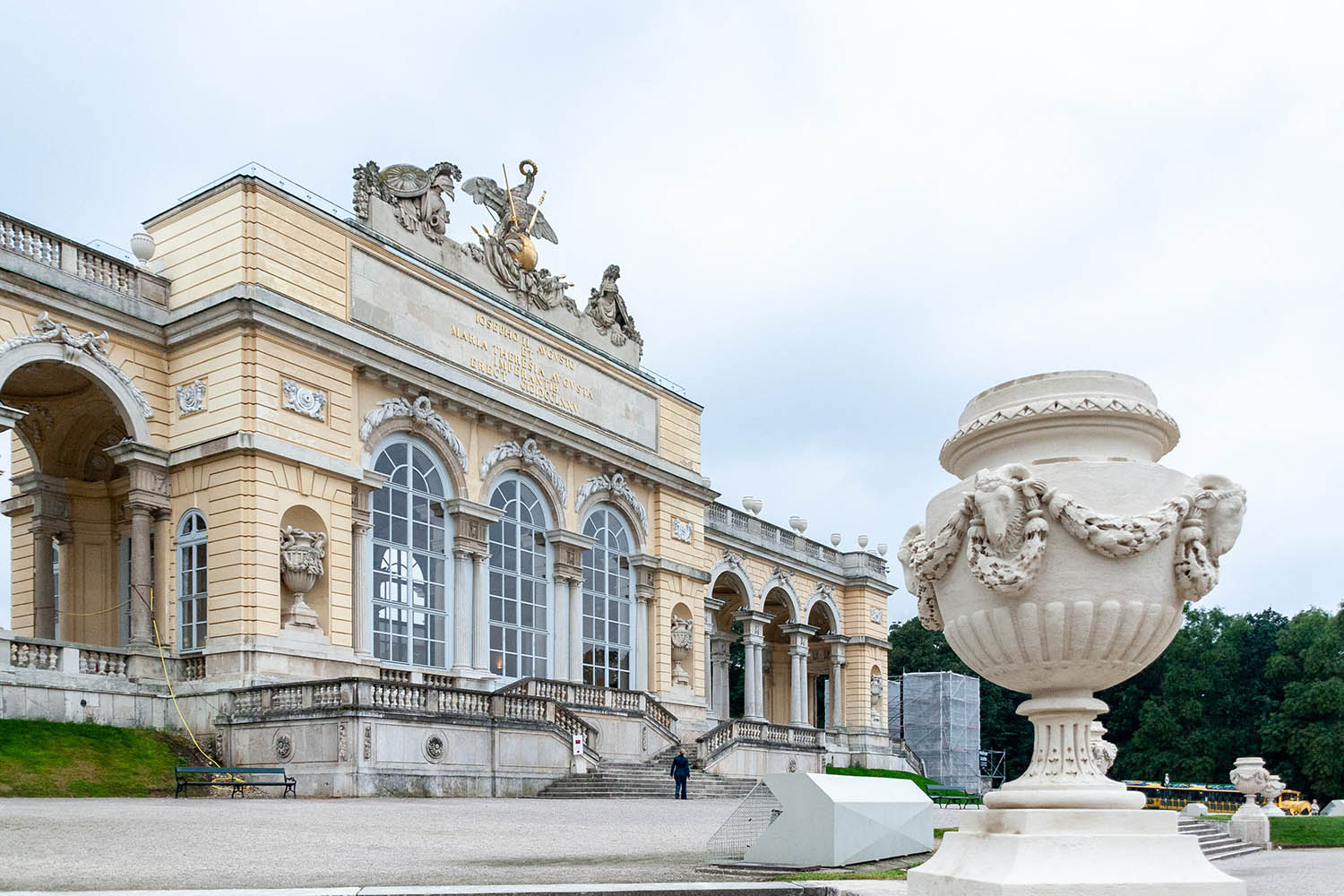 Cafes and restaurants are one of the most problematic points for a budget trip to Vienna. But it is solvable. You can hardly eat for free, but you can save money. In the cafe Wiener Deewan (Liechtensteinstrasse, 10), for example, you can pay as much as you want.
The national Viennese sausage will fill you up for the next few hours for only €3, which comes with a bun and sauces. Kiosks can be found on every corner.
Usually an Austrian schnitzel with potato salad costs from €10, but at Café Votiv (Reichsratsstrasse, 17) you can get it on Wednesdays for a modest €4.90 for Vienna.

Almost everything cool in Vienna can be seen without paying a penny. The Ring, on which the capital's main buildings – the University of Vienna, City Hall, theater, parliament and opera – are located, runs a tourist streetcar, but if you take the regular city streetcar, you'll see everything the same, but at no extra cost. The Universität Wien (Universitätsring, 1) is, by the way, open to anyone. Walk in and see the building, the courtyard and of course the huge old library, just like the one in the Harry Potter movies.
For other attractions, the National Library (Josefsplatz 1) is only €3, and the Stephansdom (Stephansplatz 3), Vienna's calling card, is free. In Karlskirche (Kreuzherrengasse, 1) – another chic cathedral – entrance is charged, but in front of it there is a large artificial lake. You can grab a coffee, sit by the pond and gaze at the local architecture.
The entrance to Vienna palaces – Schönbrunn (Schönbrunner Schloßstraße. 47) and Belvedere (Prinz Eugen-Straße, 27) is not free, even very. But around each of the buildings there are incredibly beautiful gardens, which you can walk around for free.
An excursion for the brave is a walk through the cemetery Zentralfriendhof (Simmeringer Hauptstraße, 234). This is a huge area with a park, chapels, monuments and vaults, where many famous people are buried, among them, for example, Beethoven.

Museums and Galleries
As in many other cities, the first Sunday of the month in Vienna is free museum day. Here is a complete list:

Heeresgeschichtliches Museum (Arsenal Objekt, 1)

Wien Museum Karlsplatz (Karlsplatz,

Wien Museum: Haydnhaus (Haydngasse 19)

Wien Museum: Hermesvilla (Lainzer Tiergarten)

Wien Museum: Johann Strauss Wohnung (Praterstraße, 54)

Wien Museum: Neidhart Fresken (Tuchlauben, 19)

Wien Museum: Otto Wagner Hofpavillon Hietzing (Schönbrunner Schloßstraße)

Wien Museum: Otto Wagner Pavillon Karlsplatz (Karlsplatz)

Wien Museum: Pratermuseum (Oswald-Thomas-Platz 1)

Wien Museum: Römermuseum (Hoher Markt 3)

Wien Museum: Schubert Geburtshaus (Nußdorfer Straße 54)

Wien Museum: Uhrenmuseum (Schulhof 2)

Wien Museum: Virgilkapelle (Stephansplatz, U-Bahn-Station)

Wien Museum: Beethoven Pasqualati-Haus (Mölker Bastei
In addition, museums and galleries are open to visitors up to 19 years of age all year round:

21er Haus (Arsenalstraße 1)

Albertina (Albertinaplatz 1)

Bestattungsmuseum am Wiener Zentralfriedhof (Simmeringer Hauptstraße 234)

Das Rote Wien im Waschsalon Karl-Marx-Hof (Waschsalon Nr. 2, Karl Marx Hof, Halteraugasse 7)

Esperantomuseum (Palais Mollard, Herrengasse 9)

Globenmuseum (Palais Mollard, Herrengasse 9)

Jüdisches Museum (Dorotheergasse 11, 1010 Wien and Judenplatz

Kaiserliche Schatzkammer (Hofburg, Schweizerhof)

Kaiserliche Wagenburg (Schloß Schönbrunn)

Kunsthalle Wien Karlsplatz and Museumsquartier (Treitlstraße 2 and Museumsplatz 1)

MAK – Museum für Angewandte Kunst (Stubenring 5)

mumok – Museum moderner Kunst (Museumsplatz 1)

Naturhistorisches Museum (Burgring 7)

Belvedere (Prinz Eugen-Straße 27)

Theatermuseum (Lobkowitzplatz 2)

Papyrusmuseum (Heldenplatz, Neue Burg)

Prunksaal der Österreichischen Nationalbibliothek (Josefsplatz 1)

Technisches Museum (Gumpendorfer Strasse 95)

Wien Museum: Beethoven Eroicahaus (Döblinger Hauptstraße 92)

Wien Museum: Schubert Sterbewohnung (Kettenbrückengasse 6)

Weltmuseum (Heldenplatz)
The MAK Museum of Applied Arts (Stubenring 5) is free on Tuesdays from 6 to 10 p.m., and the Ostlicht Fotogallery (Abbsbergasse 27) is always free. Almost all Viennese museums have discounts for students up to 26 years of age (bring your student ID!) and for senior citizens aged 65 and up, and admission to new openings is always free.

A "must see places" is an apt description of leisure activities in Vienna. For example, weekend flea markets are held all over Vienna, but not many people know about them: Antiques, clothes, recordings, authentic souvenirs – there is not much to see here! Often this action is accompanied by music of some local band and a small food court with snacks. You can find a list of flea markets here.
Every year at the end of June the Vienna Philharmonic presents a free concert for everyone (Sommernachtkonzert) and at the same time Donauinselfest, an openair music festival with free admission and many cool bands from all over the world.

From April to June, the famous Wiener Staatsoper in Vienna (Opernring 2) hosts an Oper live event – some performances are broadcast on a large screen right outside the opera house. You do not have to stand – there are even special seats for spectators. If standing is not a problem for you – buy a ticket for € 3, 80 minutes before the beginning of the opera and go inside. There are budget standing seats.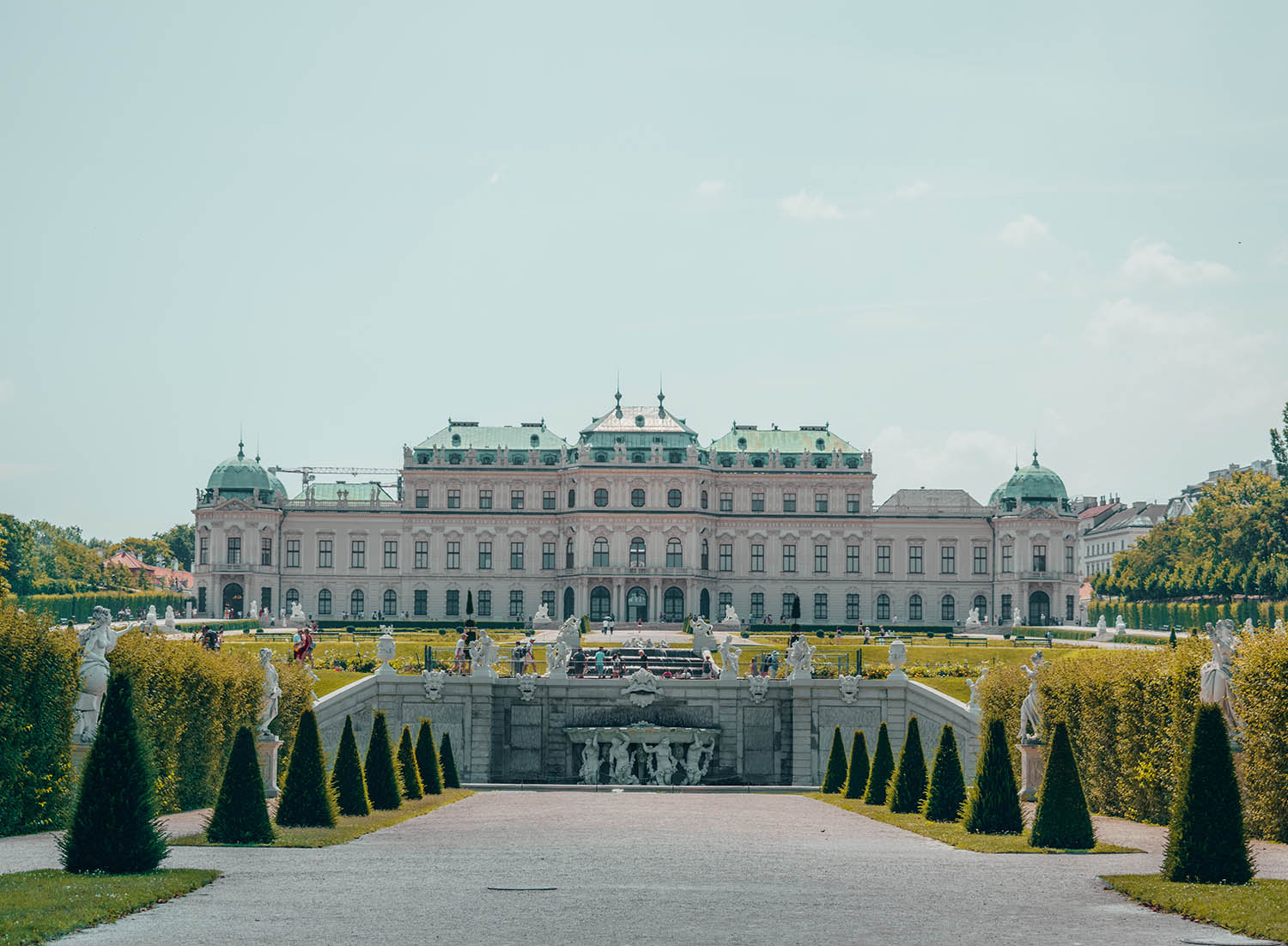 Start discovering the local nature with the parks, there are a lot of them and they are all very worthwhile! The coolest are the Volksgarten (accessed from Heldenplatz or Ringstraße) with rose bushes, the Japanese Setagayapark (Hohe Warte 8), and the large Türkenschanzpark (accessed from Gregor-Mendel-Straße) with a lake, ducks, and a cozy café.
A special place is the Lainzer Tiergarten Nature Preserve (Hermesstrasse 78), where you will find a beautiful forest and a forest edge as well as wild animals. Entrance is free.
If you like beautiful views, take bus 38A to Kahlenberg Mountain with a panoramic coffee shop on top. The mountain is surrounded by forests and vineyards and overlooks all of Vienna.


There are various ways to get from the airport, but the most budget-friendly, which costs € 4.40, is the S 7 train. For some reason, this method is never mentioned in the guidebooks.

You can fly in not only at the Vienna airport. Bratislava is only an hour by Flixbus from Vienna, exactly as much as you would drive from Vienna airport to the city center. But tickets to Bratislava are often cheaper.

Local sweets and food for gifts is better to buy in supermarkets – the same Mozart candy in the tourist streets are twice as expensive.
Free Vienna Museums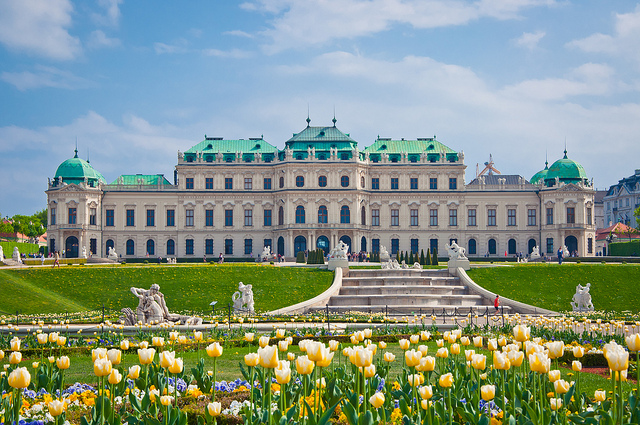 Once in the glittering capital of Austria, do not forget to visit the museums of Vienna – how to do it for free, we will tell you in this article. Have a fascinating trip!
Look for interesting excursions on Sputnik and Tripster sites. Individual and group, without the crowds of tourists and in Russian.
Free Vienna Museums
1. Money Museum (Geldmuseum).
In the museum you can learn the history of money from invention to the present day. Opening hours: Fri 9:30 to 15:30, Thu 9:30 to 17:30, Fri 9:30 to 13:30. Closed Sundays and Mondays, December 24 and 31 and on public holidays. Address: Otto-Wagner-Platz 3.
2. Fire Museum (Feuerwehrmuseum)
The museum shows the history of the fire brigade: Firemen's uniforms, equipment, cars, photographs and documents. Opening hours: On weekends and public holidays from 9 a.m. to 12 noon. Address: Haus Am Hof 7, 1st district.
MUSA Museum Start Gallery Artothek
Contemporary art exhibitions in the museum. Opening hours: Tuesday to Friday 11 am to 6 pm (Thursday until 8 pm), Saturday until 4 pm. Closed Monday, Saturday, December 24 and 31 and holidays. Free guided tours every Saturday from 14 to 15. Address: Felderstraße 6-8, 1010 Vienna. Web site: www.musa.at/en.
4. MOYA Museum of Young Art
Exhibitions of contemporary European art (painting, photography, sculpture, installations, video and more) are on view for free. Address: Palais Schönborn, Renngasse 4. Opening hours: Mon-Fri 9 am to 5 pm. Website: www.moya-vienna.at.
5. Leopoldstadt District Museum and other district museums
In the museums you can learn about the history of Vienna's districts. The museums are closed in July, August and during the school vacations. Opening hours: Wednesdays from 4 to 6 p.m., Sundays from 10 to 12 noon. Address: Karmelitiergasse 9. Website: www.bezirksmuseum.at.
6. Phonomuseum
Museum of Radio and Communication. Address: Mollardgasse 8. Closed in July and August.
Where to look for cheap tickets? The best way to do this is with the search engines Aviasales and Skyscanner. To find the best price, check with both and see tickets for different dates. Read also the guide on how to find cheap airline tickets.
(photo © Carsten aus Bonn / flickr.com)
Partly free museums in Vienna
Most museums in Vienna, the first Sunday of each month, arrange an Open House, when absolutely everyone can visit the exhibition for free. Knowing this, you can save significantly on the cultural program by visiting the museums of Vienna for free, especially if you are limited in funds. In addition, since 2010, children and young people under 19 years can enter the following museums for free (on presentation of a supporting document):
Vienna's Karlplatz Museum;
Albertina Museum;
Roman Museum;
Gallery Belvedere;
Museum of Art History;
Villa Hermes;
Ethnological Museum;
Theater Museum;
Museum of Applied Arts (MAK);
Museum of Modern Art of the Ludwig Foundation (MUMOK);
Museum of Art and History;
Museum of Natural History;
Technical Museum;
Museum of Pathology and Anatomy;
Austrian National Library;
Museum of the Culture of Nations.
A useful selection: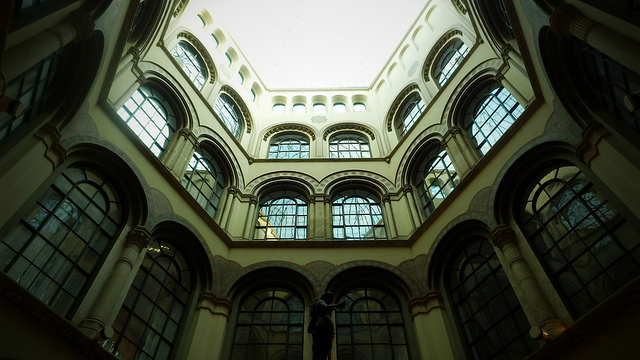 (photo © Stefanjurca / flickr.com)
The following museums have free admission for all visitors on the first Sunday of each month :
1. Wien Museum Karlsplatz
The history museum of Vienna: Archeological sites, art, costumes, everyday objects, weapons and more. Address: 1040 Vienna, Karlsplatz 8, next to the subway station Karlsplatz. Opening hours: Tuesday through Saturday from 10 to 18. Website: www.wienmuseum.at.
2. Military History Museum (Heeresgeschichtliches Museum)
It covers the military history of Austria from the 16th century to 1945. Address: Arsenal Objekt 1. Opening hours: Daily from 9 to 17 hours. Website: www.hgm.at.
3. Roman Museum (Römermuseum)
The Römermuseum reproduces a Roman legionary camp that lived in Westphalia. Address: 1010 Vienna, Hoher Markt 3. Opening hours: Tuesday to Saturday: 9 to 18h. Website: www.wienmuseum.at.
4. Clock Museum (Uhrenmuseum)
Traces the evolution of clocks since 1921. Address: Schulhof 2 (next to the Am Hof and Judenplatz). Opening hours: Tuesday to Saturday from 10 to 18.
5. Pratermuseum.
Address: Oswald-Thomas-Platz 1 (Planetarium, beim Riesenrad). Opening hours: Fri-Sun 10 a.m. to 1 p.m. and 2 to 6 p.m.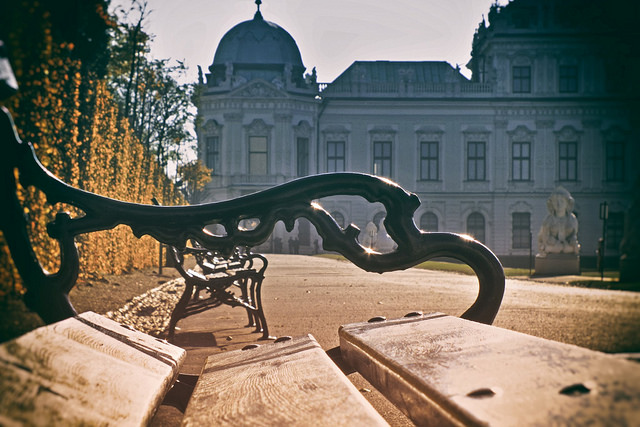 (photo © CrashSunRay2013 / flickr.com)
6. Otto Wagner Pavilions Karlsplatz
The refined Art Nouveau Otto Wagner Pavilions were once the entrance to the Vienna subway, but are now a café and exhibition space. Address: Karlsplatz. Open from April to October. Opening hours: Tuesday through Saturday, 10 a.m. to 6 p.m.
7. Villa Hermes (Hermesvilla)
The villa, a former imperial residence, contains the personal belongings of the emperor and empress, documents, photographs, drawings and plans for the construction of the palace. The villa itself is located in a picturesque place. Address: Lainzer Tiergarten. The villa is open from March 15 to November 2. Opening hours: Tuesday through Saturday from 10 to 18.
8. Houses of musicians:
Haydn House with Brahms Memorial Room. Address: Heidngasse 19. Opening hours: Tuesdays and Tuesdays 10 a.m. to 1 p.m. and 2 p.m. to 6 p.m.
House where Schubert was born (with the Stifter Memorial Rooms). Address: Nussdorfer Strasse 54. Opening hours: Tue to Wed 10:00 a.m. to 1:00 p.m. and 2:00 p.m. to 6:00 p.m.
The house where Schubert died. Address: Kettenbrückengasse 6. Opening hours: Wednesday and Thursday from 10:00 a.m. to 1:00 p.m. and from 2:00 p.m. to 6:00 p.m.
Strauss House. Address: Praterstrasse 54. Opening hours: Tuesdays and Wednesdays 10:00 am to 1:00 pm and 2:00 pm to 6:00 pm.
Three Beethoven houses (Beethoven Wohnung Heiligenstadt, Eroicahaus, Pasqualatihaus).
Useful materials for those who go to Austria and don't mind visiting other cities: "How to get from Vienna to Prague" and "How to get to Innsbruck from Vienna".