Sousse: vacation tips
We have collected reviews of tourists about Sousse, a popular youth resort in Tunisia. How do they rate the weather, water purity, beaches and excursions? What do they write about the best hotels on the coast? Pros and cons of holidays in Sousse in 2022. Tourist tips.
The port city in eastern Tunisia is famous for its historical sights, beautifully preserved streets of the Medina, interesting excursions and rousing entertainment. There are also palm trees, olive groves, beaches, warm sea and Africa's largest open-air disco, Bora-Bora!
Content:
Pros and cons of vacationing in Sousse
The seaside resort is divided by the medieval Medina, urban neighborhoods and tourist development. To the north of Sousse stretches the resort area of Port El Kantaoui.
The most party town in the country is loved by young people and parents with children. Many of those who have been in this part of Tunisia, would like to return here again.
The pros of vacationing in Sousse in 2022, according to tourist reviews:
Short transfers from Monastir Airport
Colorful port
Historical monuments
Large selection of budget accommodation and all-inclusive hotels
Nice beaches
Thalassotherapy
Great discos
Excursions to iconic cities in Tunisia and the Sahara
ElenVe: "This city will appeal to those who love antiquity, simplicity and finds joy in little things. Here you will find a lot of scenery, impressions and will want to come back again."
Cons :
Poor quality rooms in hotels below 3*
Very hot in the summer
There is trash on the streets.
Jellyfish appear near the beach in July and August.
There is a lot of algae on the shore.
Iana Polubinskaya: "Sousse is not a small town, there are a lot of tourists and it's not very clean here, it's common to see things floating in the water or garbage.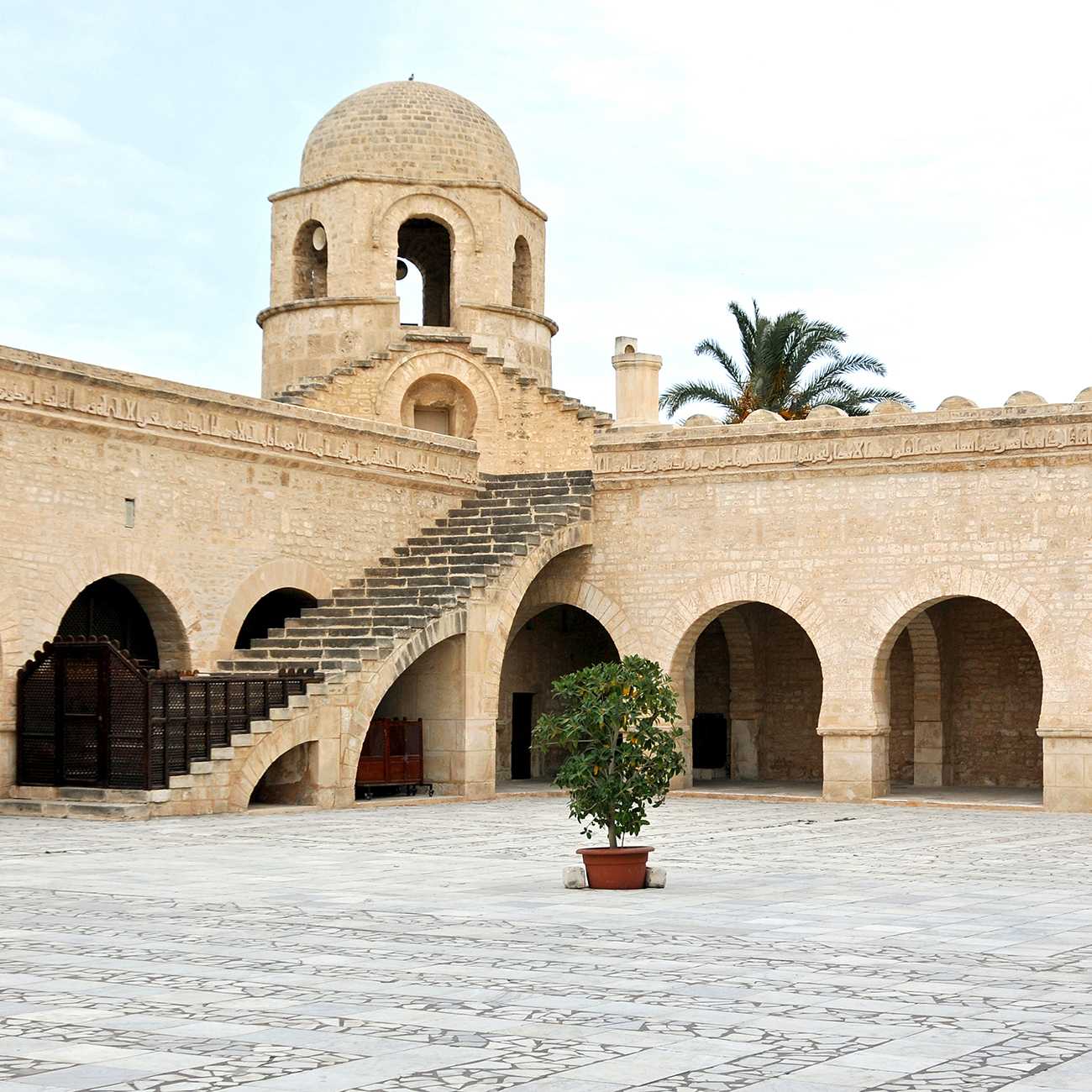 The Great Mosque of Sousse. Photo: archer10 (Dennis) / wikimedia.org / CC BY-SA 2.0.
Reviews of the beaches and sea in Sousse
Sousse has great conditions for a holiday with kids – soft sand, clear sea and gentle entry to the water. The Mediterranean sea has a beautiful shade of azure.
On the beaches spend time not only tourists but also local residents. In the evenings, Tunisians come to the sea in their families. Sun beds are paid, but are inexpensive. If you like active rest, rent a jet ski, go "banana", water skiing, admire the coast from a parachute or go sea fishing.
The Bu Jaafar beach, Las Vegas beach, a small beach near the port, and the coastal strip of Port el Kantaoui are good, according to tourist reviews.
Panorama of Bu Jaafar Beach
Reviews of the best hotels in Sousse
There are only budget 2-3* hotels in the city, and decent 4-5* hotels for holidays by the sea stand closer to Port El Kantaoui. There are a lot of greenery, more colorful landscape and better beaches. Look for bargain tours to Sousse on OnlineTours and Travelata websites.
We've compiled reviews of the most popular hotels in Sousse.
Magic Royal Kenz Hotel Thalasso & Spa 4*. The resort hotel is a 30-minute drive from the airport and 400 meters from a private beach. Clean well-maintained area, indoor heated pool, outdoor pool, laundry facilities. The food is excellent. According to reviews, the beach lacks locker rooms and showers.
Tej Marhaba 4*. The territory of the hotel is like a luxurious garden. There is a golf course, heated swimming pool and water slides. Despite the good infrastructure, guests noted outdated rooms and poor cleaning. The hotel is 300 meters from the sandy beach.
El Mouradi Port El Kantaoui 4*. A beautiful hotel in Port El Kantaoui with picturesque gardens, delicious and varied food and a wonderful sandy beach. Sun loungers and umbrellas are free for guests, and towels are given for a deposit of 10 TND.
Palmyra Beach 3*. Guests like the warm, cozy atmosphere, wonderful work of the animators and clean beach. According to reviews from tourists, many are so impressed with Palmyra Beach that they stay at the hotel every year.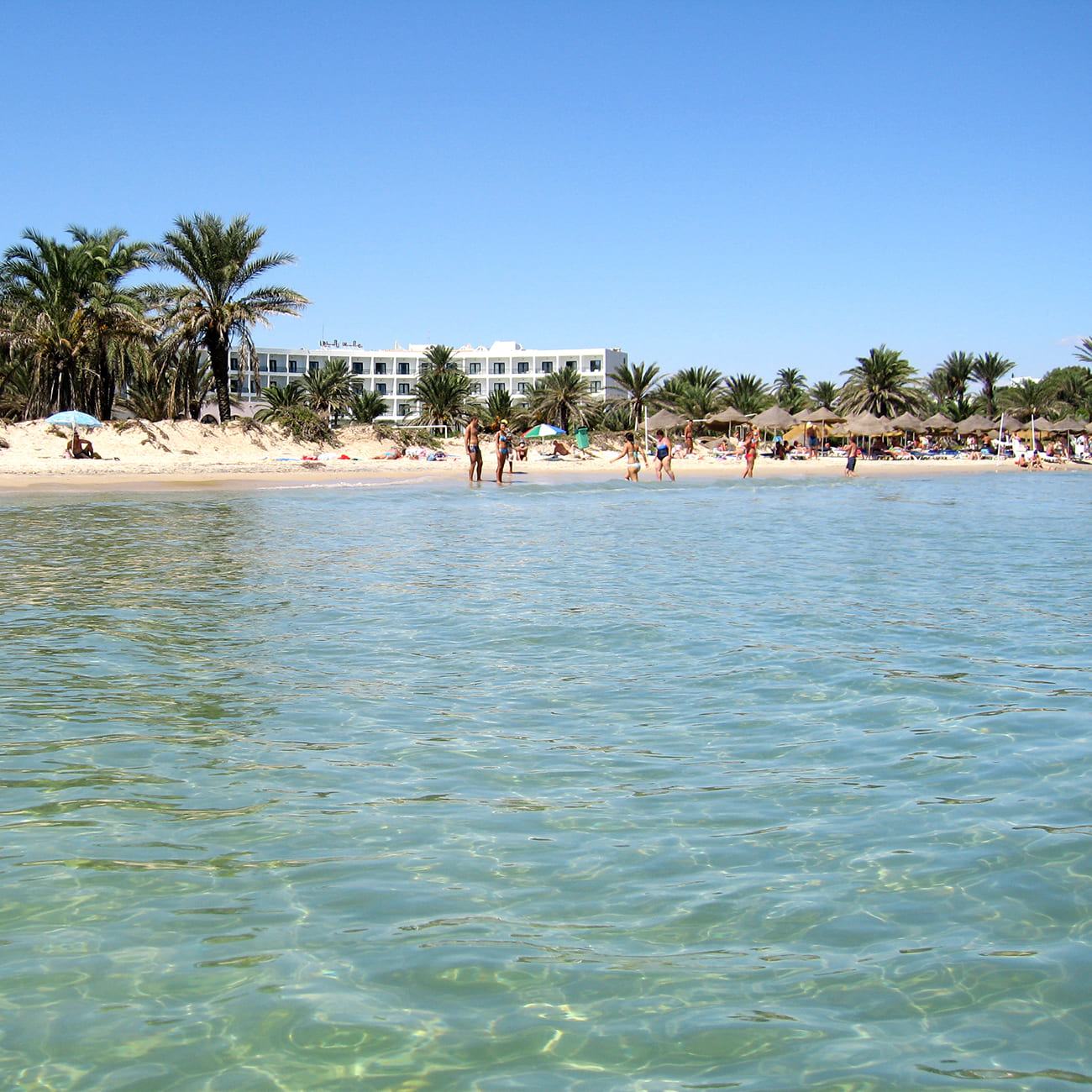 Beach in Sousse. Photo: Sermal / wikimedia.org.
Sousse weather reviews
The coast of Tunisia has a warm climate. For sightseeing, walks by the sea and recuperation you can come in any season. Beach activities begin in May and end in October. It's hot in summer and the temperature rarely drops below +30°C. See when it's best to vacation in Tunisia.
Sasha: "In November the weather was great, warmed up in the evening and during the day swimming and sunbathing. The water +23 ° C, the sea – divine.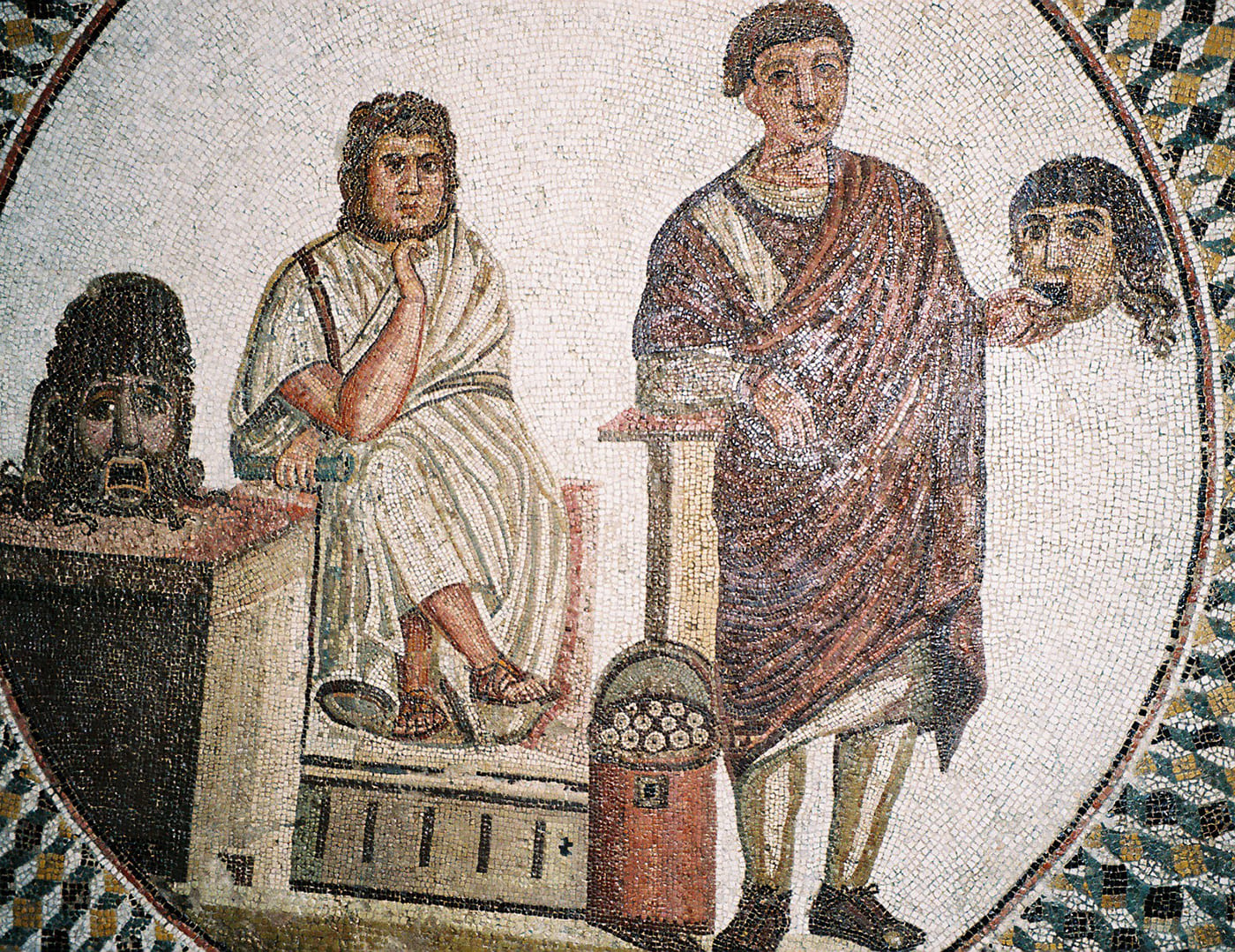 A Roman mosaic in Sousse Museum. Photo: Verity Cridland / wikimedia.org / CC BY 2.0.
Reviews of Tours in Sousse
Sousse offers tours of Tunisia with Russian-speaking guides. Bus and car tours are designed for a few hours and 1-2 days.
According to the reviews of tourists, from Sousse excursions are popular:
Carthage – Tunisia – Sidi Bou Said
North of Tunisia: Bezerte, Tabarka, Dougga
Historical Sousse with the oriental bazaar
Sahara Desert for 2 days
Bacchus – Nabelles
Kairouan – El Djem
Amusement park Carthage Land
zoo "Phrygia"
pirate yacht
diving
catamaran trip.
Make time for a self-guided tour of Sousse! Stroll through the narrow streets of Medina, check out the souvenir shops, have a nice time in one of the small cafes. Climb the Ribat tower for 8 TND and admire the beautiful coast and city from there.
Firina78: "For 7 days we had time to explore Sousse itself, visited El Djem, the capital itself, Sidi Bou Said, Carthage, visited several local attractions – going to the open sea on a boat, riding quad bikes. We left the best impressions of our trip to Tunisia.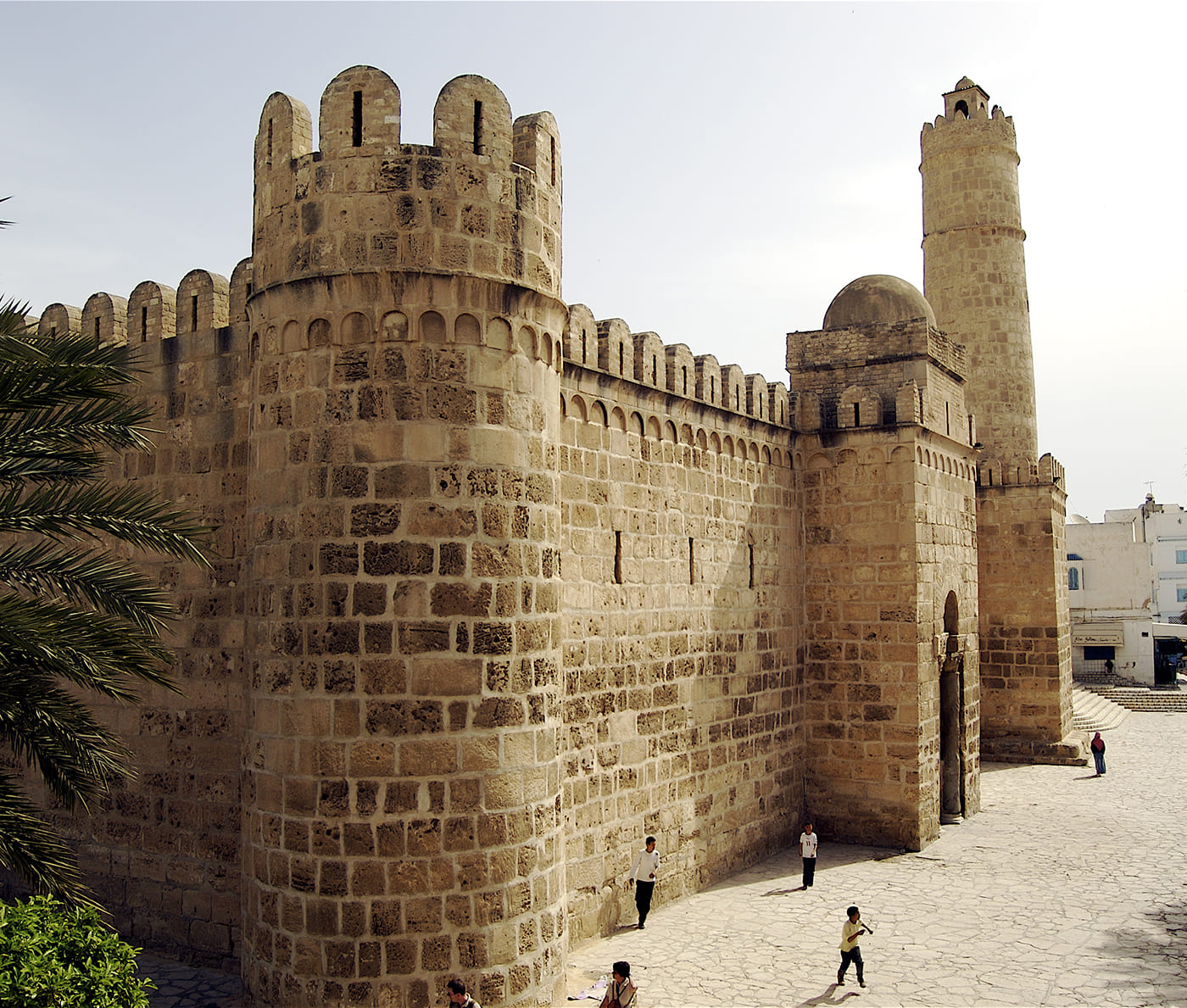 Ribat Castle in Sousse. Photo: MarianOne / wikimedia.org / CC BY-NC-ND 2.0.
Sousse vacation tips
Tunisia is a former French colony. Locals speak Arabic and French. English is not too popular.
According to reviews of tourists, hotels in Sousse inferior to the Turkish, and the Mediterranean Sea is not as rich as the Red Sea in Egypt. However, to visit the Tunisian resort is worth it! Seaside Sousse is very colorful, and beach holidays in Tunisia are worth the money. Find out how much money to take in Tunisia.
Traffic in the city is quite heavy. The buses are old. The fare is taken by the conductor. A lot of people ride, so the seats are always busy. It is more convenient to travel around the resort by cab – yellow cars. Keep in mind that from 8 p.m. to 7 a.m. the fare doubles.
In order not to spend extra money in cafes and restaurants, rent apartments with a kitchen and cook yourself. The lowest prices on products in the big stores "General" and "Super Market". There are other shopping centers that sell cereals, vegetables, fruits, bread, olive oil, spices, sweets, and alcohol.
Kosa2204: "Arabs have Friday as a holy day, so they don't sell alcohol, but they drink it.
Good souvenirs are sold in the Soula Centre shopping center, which is located next to the central square of Sousse. The prices are fixed and the selection is larger than in the Medina. Tourists eagerly pick up olive wood dishes, small camel leather drums, spices and Tunisian ceramics.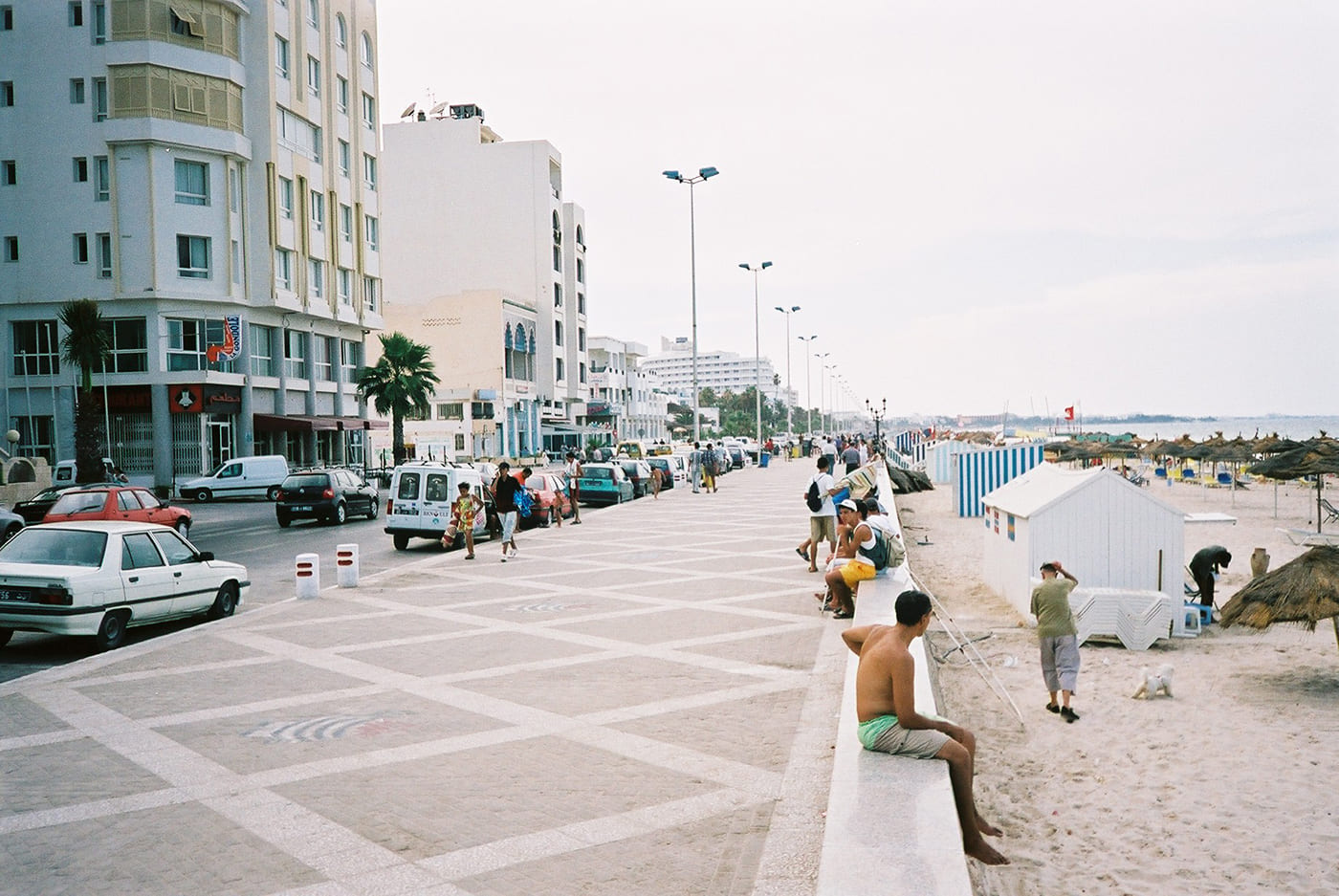 The promenade in Sousse. Photo: Mister No / wikimedia.org / CC BY 3.0.
Going to Sousse! Reviews, Tips & Prices for your vacations – 2022
October in Tunisia: dull, dirty and already cold We went to Tunisia after reading online reviews. The air temperature is still nothing, but the sea had already cooled down, 20-21 degrees. In Egypt, the streets are dirty, hotels are strongly "surrendered", and the traders have lost all shame. We decided to go with Tunisia, there was less negative information about it. We ended up with a "combo" of all the faults. Perhaps we were unlucky and my review is strongly subjective-negative, but perhaps my experience will save you from a bad choice.
Tourist season is coming.
Vacation 2021 in an economical hotel in Tunisia: not everything is smooth, but the vacation was successful. We have been to Tunisia many times before, we always liked this destination much more than Egypt or Turkey. Took a proven hotel, which already stayed in 2018. Marhaba Club Hotel 4* is a budget option, and if we had not been there before, I probably would not have risked taking a hotel of this level if I was flying for the first time. But I can safely recommend this hotel, they try very hard even though it's a budget hotel. All hotels have problems now and they are about the same, so don't
We took a tour to Tunisia for 74 thousand rubles for two people. Hotel Novostar Royal Beach 38, Sousse, meals on a breakfast basis, plus the bar included alcoholic beverages produced locally.
By the way, the flight was delayed for 3 hours, there was no food on board, or rather it was, but in the form of a sausage sandwich, cookies and tea. I did not understand if it was a package deal or just cargo passengers were not allowed to have hot food.
The hotel has a 3.5 rating and the last
Dear Colleagues, I read @Irina Vorobieva's post about staying at our hotel Novostar Royal Beach 3* in Sousse, the review, in general, is very positive and kind, it is nice, thank you! It is clear that any feedback is invaluable to us. That is why I have read the review of our esteemed tourists several times and can not help but share my impressions. Thanks to Andrew and Olga, who "were not afraid of negative feedback. And rightly so! The hotel joined the Novostar Hotels chain in 2021. All reviews dated 2020 and earlier, we kindly ask you to attribute to the previous team! Andrey and Olga had to be one of the "trailblazers".
I have to hand it to their observation: the guests quite rightly pointed out that the hotel is not suitable for holidays with children. And yes, on our website https://novostar-hotels.com/novostar-royal-beach/, in the section devoted to this hotel, it says so in good Russian: "The hotel is not recommended for accommodation with children – preschoolers and children of primary and secondary school age.
But further, doubts overtook me with each phrase more and more. The praise of the staff "the staff is responsive, understands Russian" does not quite reflect reality. Responsive – this is true. But "understands Russian" is almost a metaphor. Our receptionists Anastasia and Maxim work in the hotel all the time, answer many questions of our guests, tell them about everything in Russian, Russian speaking animators work, and all the most important information in the hotel, such as signs, names of dishes in the restaurant, are doubled in Russian. By the way, about the food and the restaurant: The saddest thing in the travelers' story concerns the food. The sadness about the food began with the description of the flight.
By the way, NONE of the flights we took was late by 3 hours, all landed on time, + / – 5 minutes (there were guests of tour operator Coral, I can not say exactly how their flight landed, but here is a couple of tourists Andrew and Olga, colleagues from Coral could not remember). Yes, and on the airline Russia give only water))).
Now about the food format "The cost of Andrei and Olga included breakfasts. Our hotel, if we are talking about NOVOSTAR ROYAL BEACH, works on an all-inclusive system and only on that basis. If the time of action is June 2021, there are simply no other options (pardon, on B/B you could book through Bucking, but unorganized Russian tourists in this period the hotel did not accept). The post is illustrated by colorful, atmospheric photos, but they were not taken this season, it is quite possible that guests took them from the Internet, but I will be glad to introduce you the actual photos of the hotel and surroundings, taken this season 2021.
Dear friends, we are always glad to receive feedback and impressions from guests, guests of Novostar and other hotels where we, Carthage Group, receive tourists from different countries, but it is necessary for us to have real holiday impressions for the season 2021 and not memories marked with the current number for some reason. For memories of our past lives we have tours)))
So, concluding my post once again I want to say thank you for your attention to our hotel and positive, but because the group is called Tunis Info – the key word is "Info", so I shared the information. Looking forward to seeing everyone in Tunisia! Yes, and it is especially nice to write this post about the Novostar chain today, 08.06.2021 on the 8th Birthday of the chain!
Alla Filimonova CARTHAGE GROUP/NOVOSTAR General Representative in Russia, CIS and Europe +7 985 788 89 05 Mob., viber, whatsapp
Tunis, Sousse 2021: It is better not to be guided by the reviews about the hotels, which left tourists in previous years, now here everything is very different. Until the last we did not believe that we could get on vacation. Officially Tunisia is closed, and our manager informed us about several flight cancellations to Manastir a week before our departure. But thanks to Sunmar, a miracle happened and we flew out on vacation.
Tunisia, of course, is not quite ready to receive tourists, or rather the hotel base of Tunisia. They should try harder and work faster, otherwise after the opening of Turkey or other destinations Tunisia will lose against their background. But at the airport everything was perfect: promptly