Guadeloupe
Guadeloupe is one of France's many overseas territories scattered across the planet. Several islands, of which the two main ones unmistakably resemble the wings of a flying butterfly, lurk among the many archipelagos of the eastern Caribbean Sea.
Guadeloupe's complicated colonial history hasn't produced many architectural landmarks, but nature has done its best, so it's possible to have a good time.
About the Country
The first inhabitants inhabited Guadeloupe even before Christ. For most of the centuries it was inhabited by warlike tribes of Caribs, known for their cruelty and cannibalism. Columbus himself was the first European to arrive on Guadeloupe, and in the mid 17th century the French colonized the island.
Subsequently, the territory has several times become the "apple of discord" between the French and the British, but in the end, they always returned to the possession of France, where they remain to this day.
What you should know about Guadeloupe:
The capital is Basse-Terre;
Area – 1628 km2;
Population – 395 thousand people;
Form of government – overseas department of France;
currency unit – euro;
Russian citizens need a French Schengen multivisa.
Guadeloupe consists of a number of islands, the center of which are Basse-Terre and Grande-Terre. They are separated by a narrow strait, and joined by several bridges, so that in fact they are one whole.
In addition, there is the island of La Desirade in the east and Marie-Galante with Iles des Saintes in the south. Guadeloupe's Caribbean neighbors are Dominica and Martinique, Antigua and Barbuda to the north, and Montserrat.
The name of the island Bas-Terre means "low land" from the French, which is not quite true. This island is covered by mountains, and here is the highest point of Guadeloupe – volcano Soufriere (La Soufriere, 1467 meters). Many mountain rivers flow on Bass-Terre. But the island of Grande Terre is a low and flat plateau.
Climate of Guadeloupe
The climate of Guadeloupe is very mild, humid tropical. The trade winds have a great impact on the islands.
Throughout the year, temperatures do not vary much, remaining in the range of +24+26°C in winter and +28+30°C in summer. There are two main seasons in Guadeloupe – the dry season from February to June, and the wet season from July to November.
The average annual rainfall is 1500 to 2000 mm. Most of it falls on Bass Terre.
The water temperature around the islands is also consistently high, about +25+28°C. Tropical storms are fairly common in Guadeloupe, especially in the early months of autumn.
What to see in Guadeloupe
The introduction to Guadeloupe begins with a small town Pointe-à-Pitre, on the west coast of the island of Grande Terre. This is where the country's main airport is located, as well as the central port, so all tourists fly in or arrive here.
There are not many sights in the city itself, you can visit a few cathedrals and a museum, but that's about it. The main attractions of Pointe-à-Pitre are the local markets, where you can buy colorful and memorable things.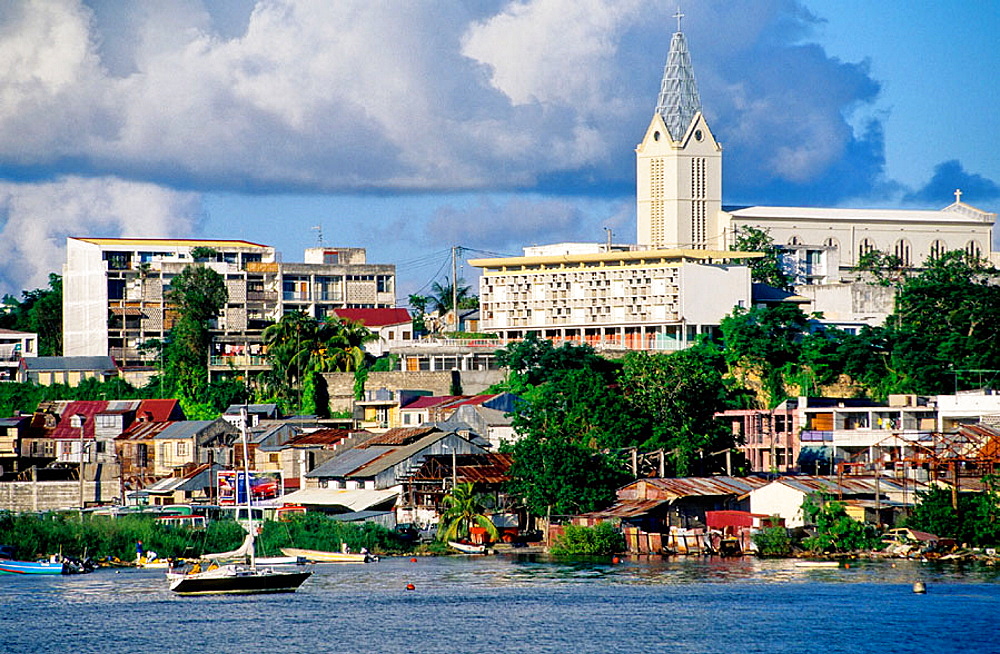 The main tourist magnet on Grande Terre is Sainte-Anne, located on the south coast. It has everything you need for an upscale vacation – white sand, azure warm and calm water, many cafes, restaurants and entertainment venues. It is the best beach in all of Guadeloupe.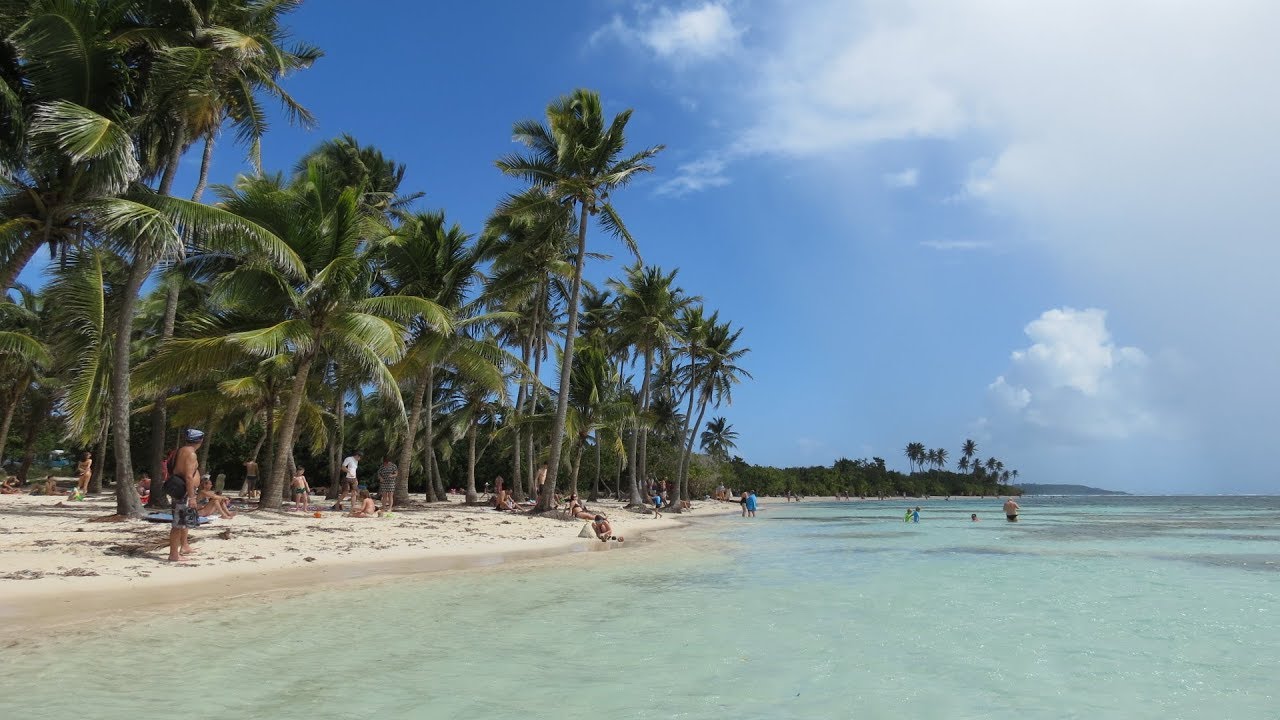 Farther east there is a place for the more extreme travelers – the cape and cliffs of La Pointe des Châteaux (La Pointe des Châteaux) .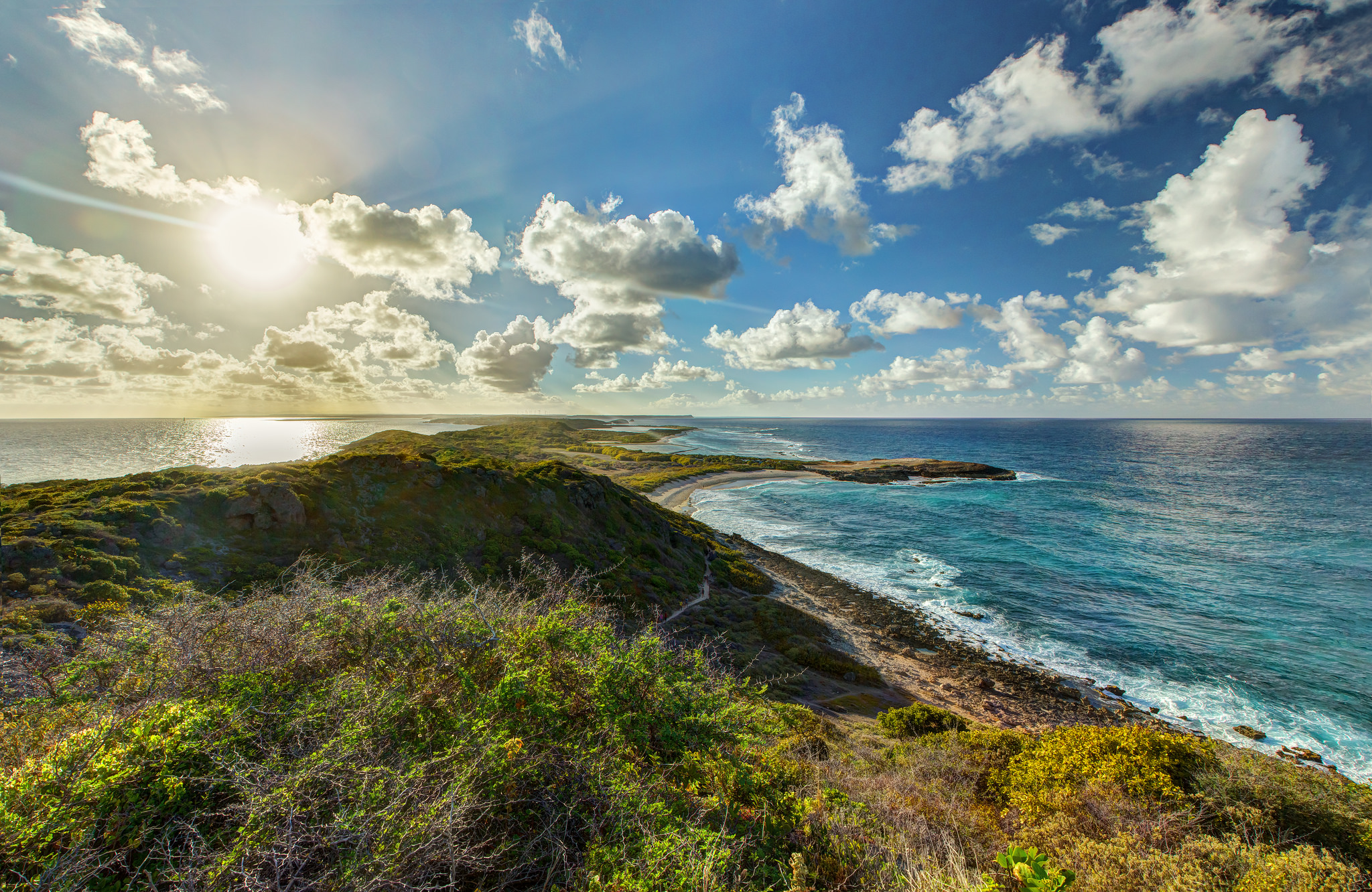 The easternmost point of Grande Terre is stunningly beautiful and picturesque, with the cliffs forming the most bizarre shapes. The promontory also offers an excellent view of the Atlantic Ocean and the island of La Desirades.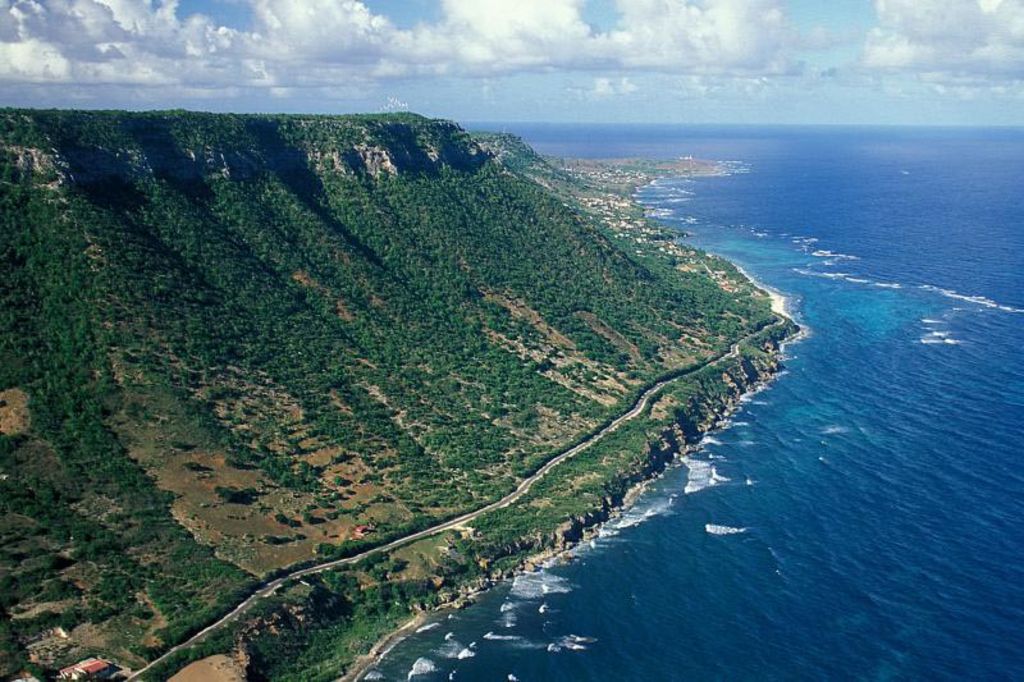 On the road from Grand Terre to Bass Terre, actually between the main islands of Guadeloupe is the Réserve Naturelle du Grand Cul-de-Sac Marin (Grand Cul-de-Sac Marin Nature Reserve).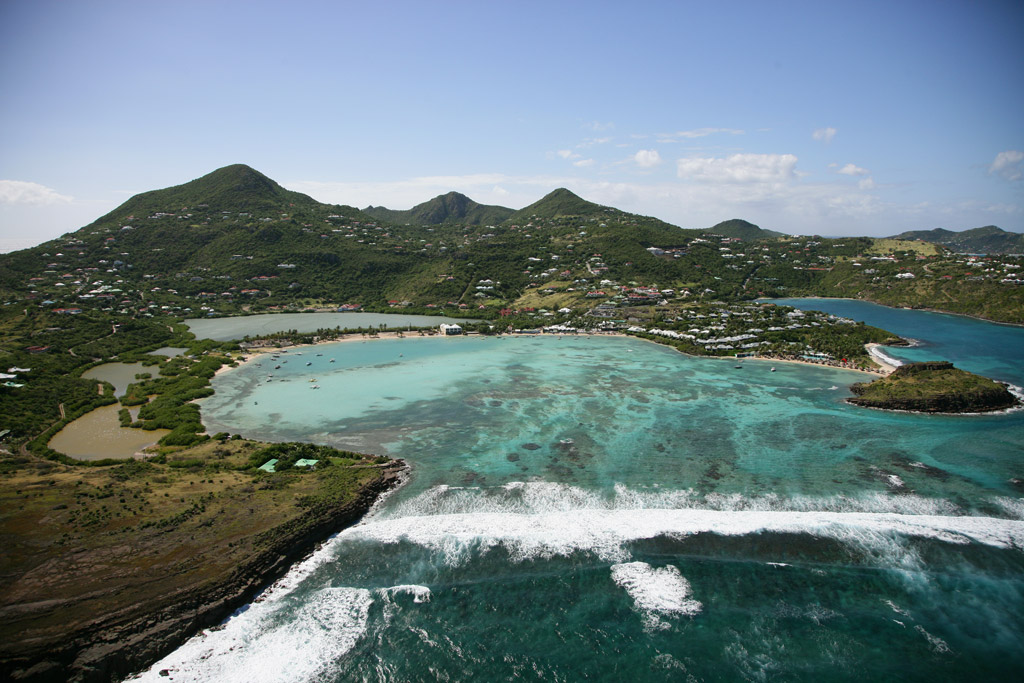 On an area of about 15 thousand hectares you can see a variety of locations – from coral reefs and turquoise lagoons, to mangrove forests and sandy oases. There's also a lot of colorful wildlife.
Bas-Terre Island is the main place in Guadeloupe for visiting tourists. Here are the most interesting places. The town of Bas-ter itself, though the capital of the country, is not particularly attractive.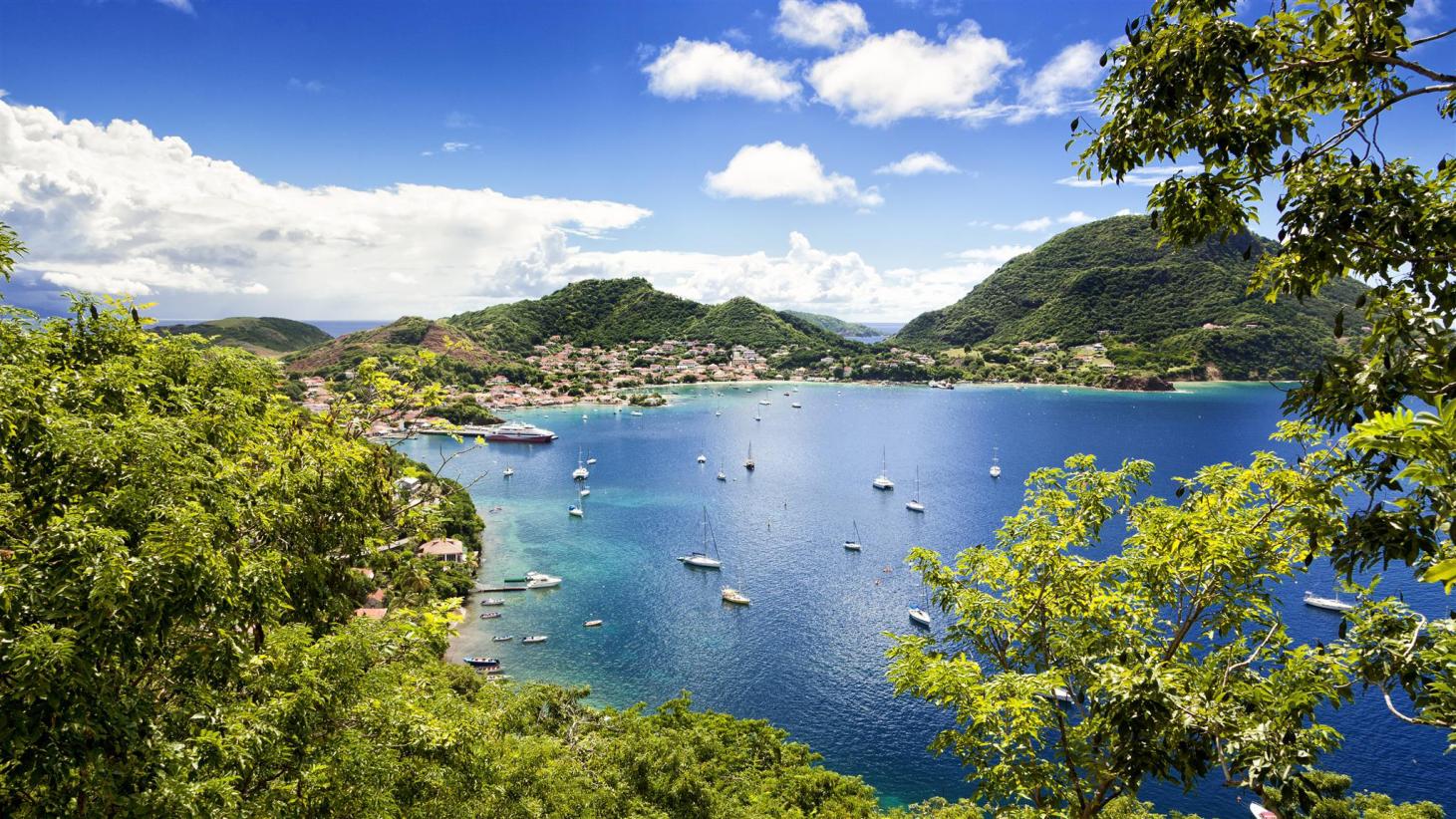 Here is a well-preserved fort of St. Charles, a building of the XVII century and a pedestal dedicated to the discoverer of the island – Christopher Columbus.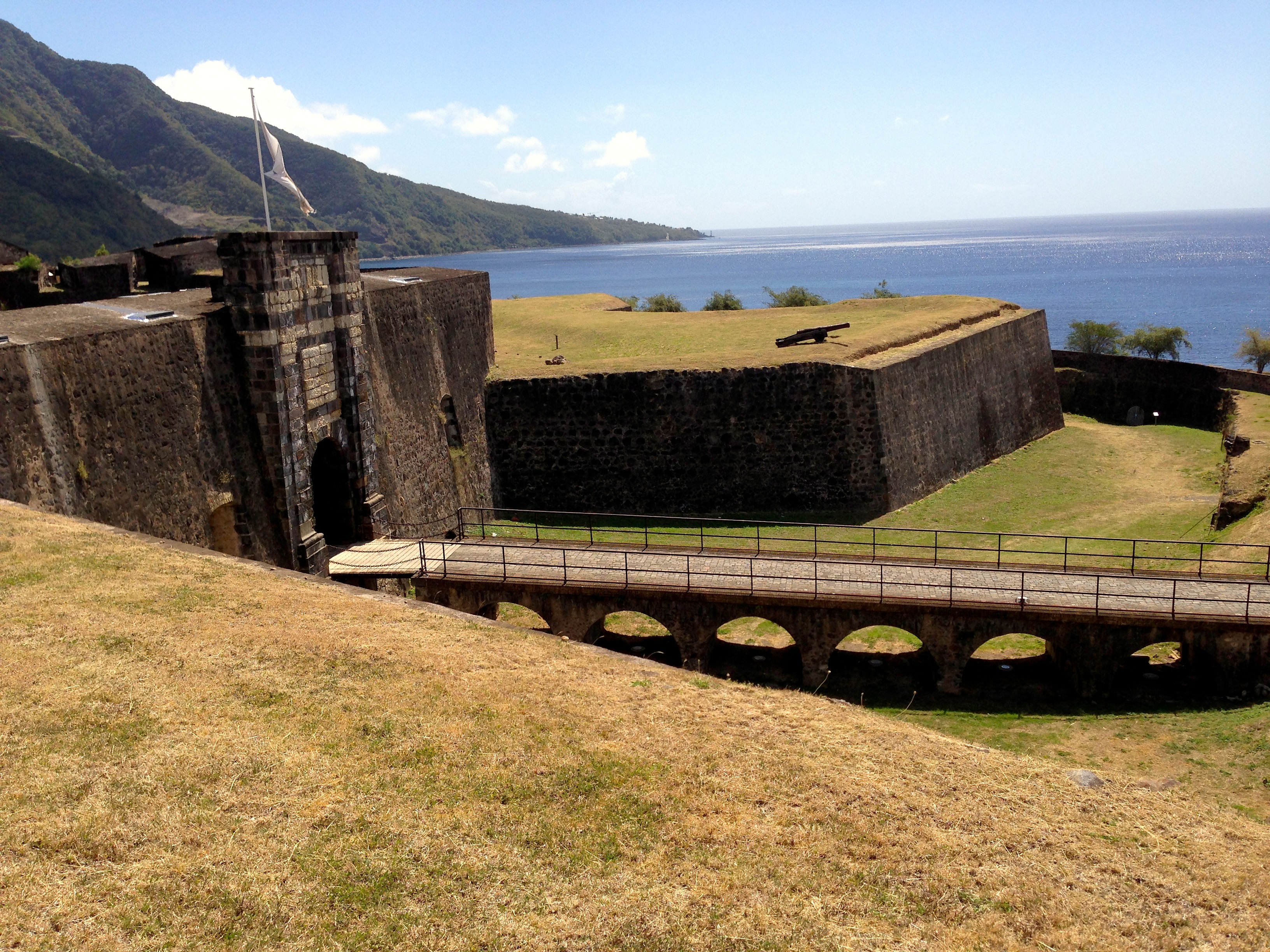 Heading northwards from the capital along the coastline you can find a lot to see. Firstly, the underwater reserve of Jacques Cousteau (Réserve Cousteau) .
In this unique place you can see all the charming richness of the local water world, marvel at the variety of corals and colorful and variegated fish and sea creatures.
A little further inland you will find the Zoo of Guadeloupe (Parc des Mamelles). This is more like a nature park, which is home to about 100 species, including endangered animals.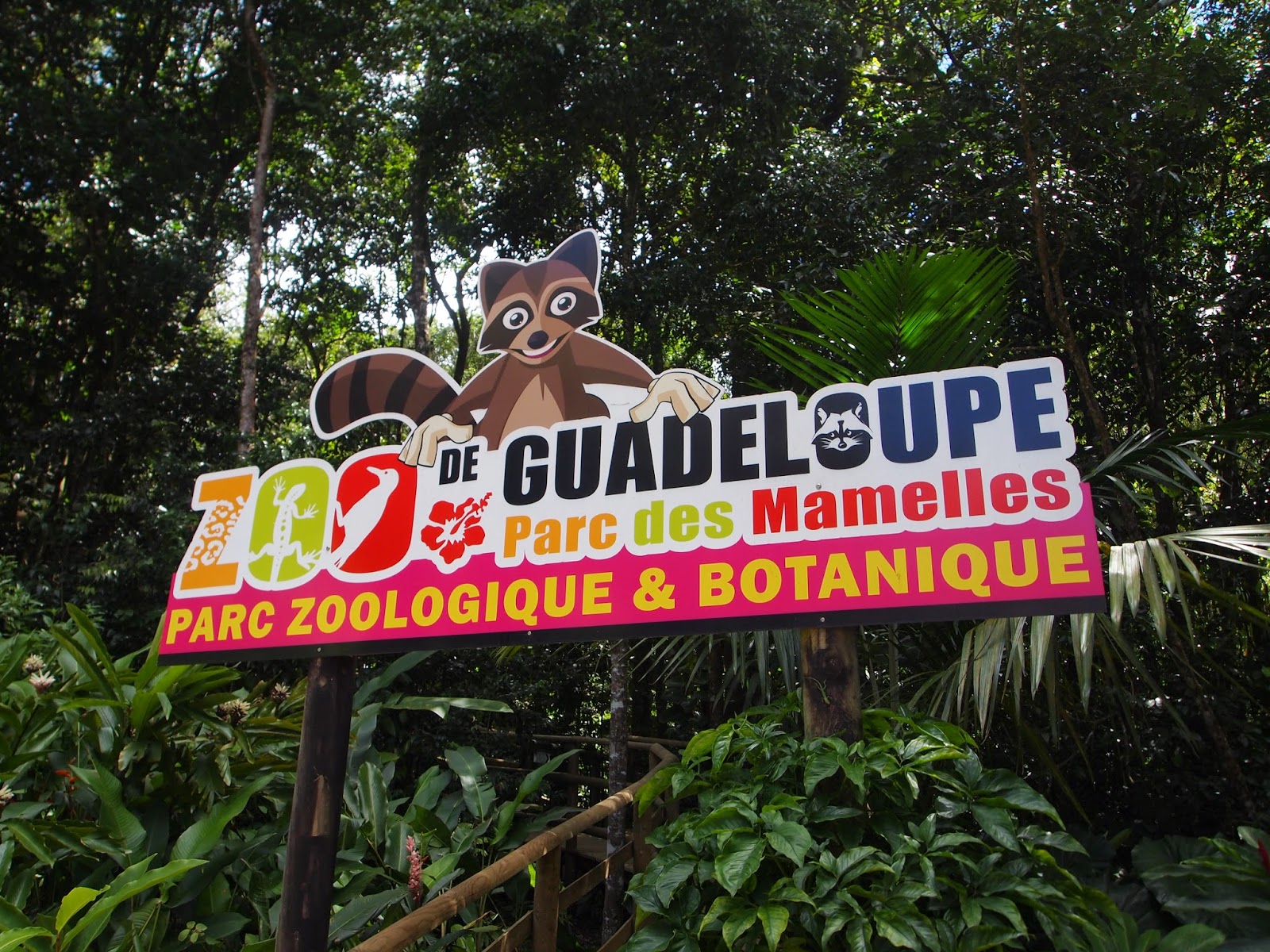 And even further away, in the town of Deshaies, is the Jardin Botanique de Deshaies botanical garden. This is another park of Guadeloupe, striking for its beauty and scenic beauty.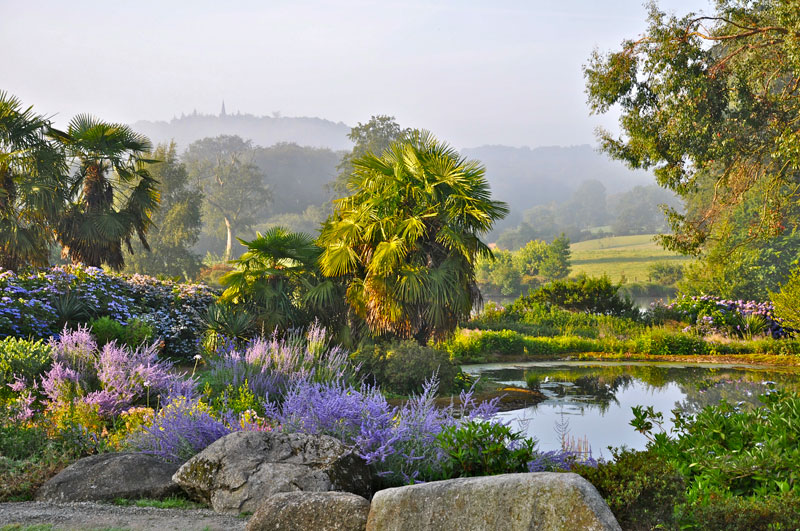 The National Park of Guadeloupe (Parc national de la Guadeloupe) can be called the main attraction not only of the island of Bas-Terre, but also of the whole of Guadeloupe.
It covers an area of more than 17 thousand hectares, which is one-fifth of the entire island. The park has the status of a biosphere reserve and is included in the World Heritage List of UNESCO.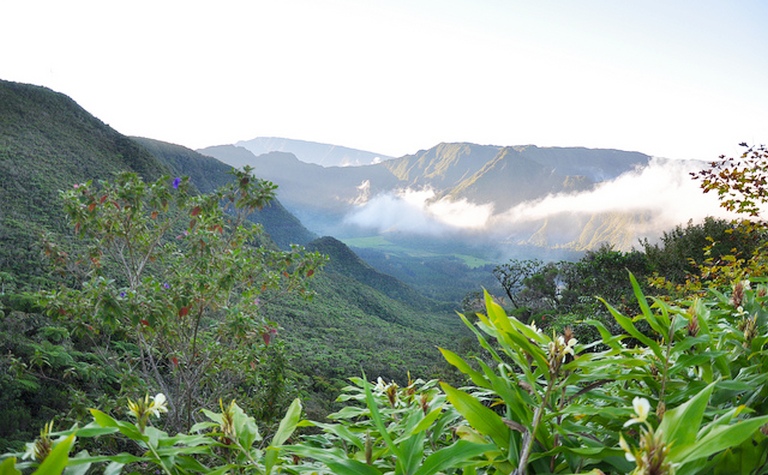 In addition to the huge number of rare species of fauna and flora, there are also dozens of streams that feed life in the park and add to its colorfulness.
There are many hiking trails in the park, the total length of which exceeds 300 kilometers. So everyone can find their own unique path.
An important part of the national park is Soufrière Stratovolcano, which is also the highest mountain in Guadeloupe. You can climb the volcano without special training, on foot, the ascent takes about two hours.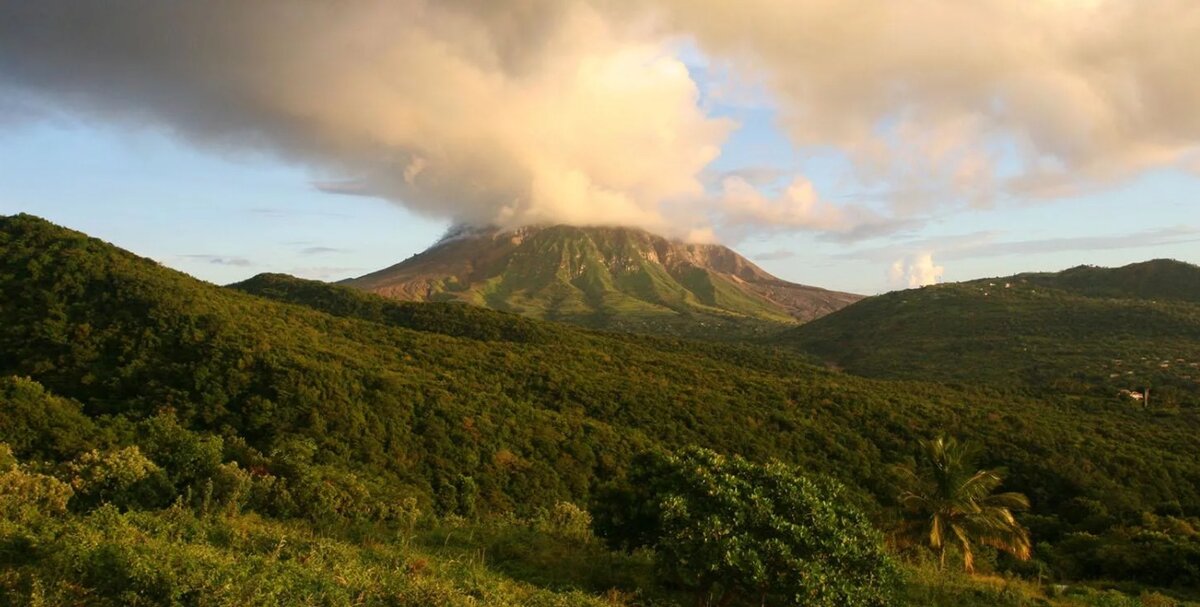 It is important to note that Soufrière is an active volcano, over the past 400 years it has erupted as many as eight times. At the foot of the volcano flows the Corbet River, one of the largest rivers in Guadeloupe.
But it is not this that makes it so special; it is the cascade of waterfalls visited by hundreds of thousands of tourists each year. The cascade consists of three waterfalls, the top one is the highest, the water falls from 125 meters.
The middle one (its height is 110 meters) is the most convenient in terms of access, it is accessed by a separate trail.
If you have the desire, time, and inspiration, you should not limit yourself to the two central islands of Guadeloupe. There is much to see on the other islands as well. The island of La Desirades to the east, its name translates from the French as "coveted. It's a classic Caribbean island, like from pirate movies, with beaches, palm trees, clear water, coral and magical weather.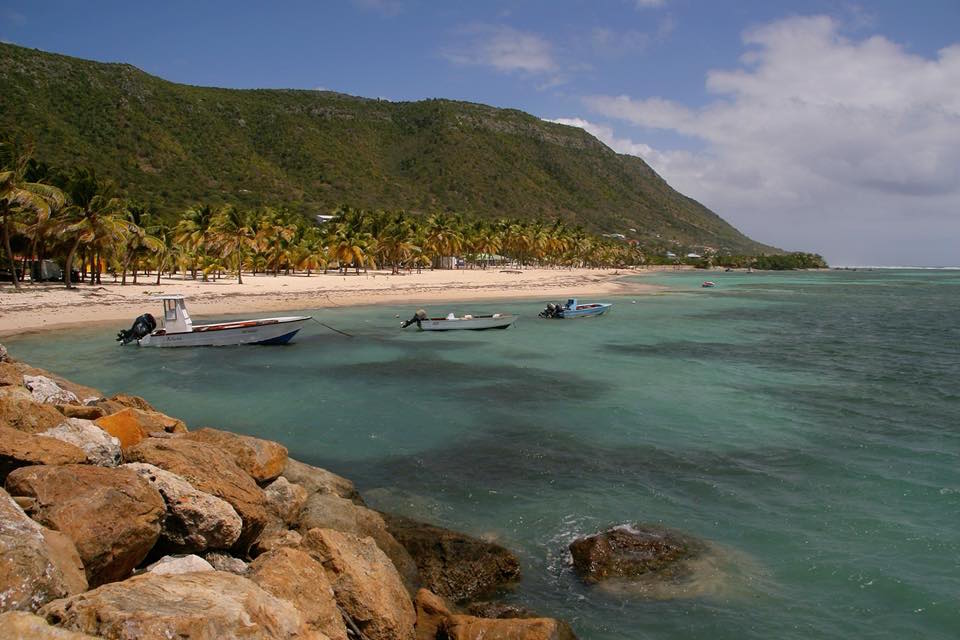 Tourists are most likely to go scuba diving here. Marie Galant Island is an almost perfectly round shape south of Grande Terre. It used to be the center of the sugar industry, and there are still windmills and colonial mansions here today.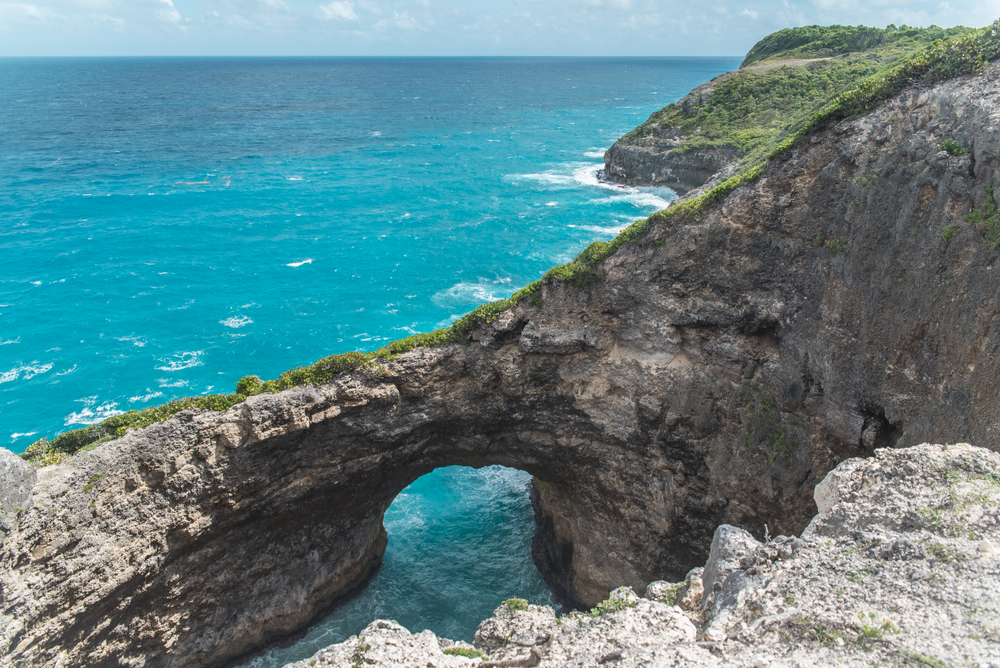 And finally, there are the islands of Le Saint, a whole archipelago of small pieces of land. Chief among them is Terre-de-Haut, which can make you feel like you're on the Adriatic.
It has its own Fort Napoleon, exotic gardens, and a whole armful of small fishing villages. From Ter de Haute you can take a lot of beautiful bright pictures.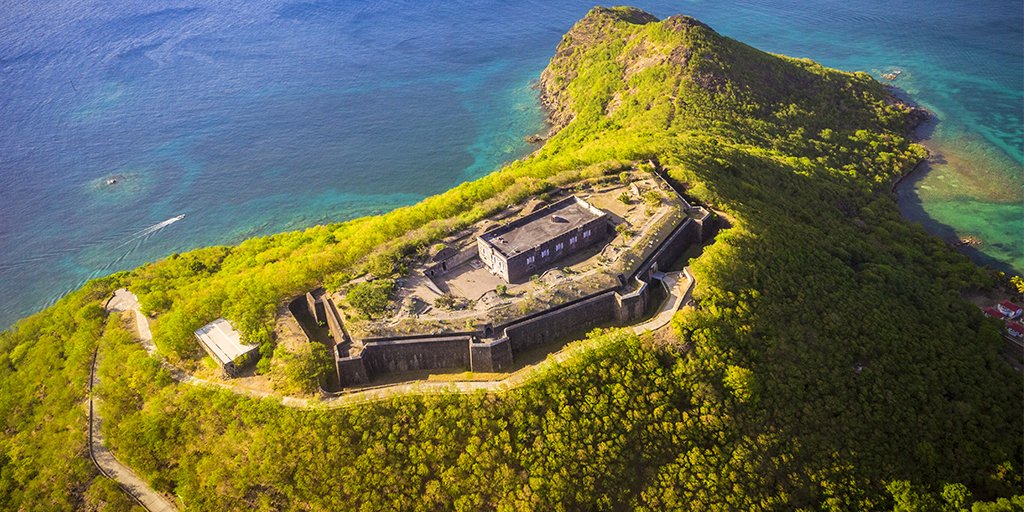 Mobile and Internet
There is not much competition in the mobile Internet market in Guadeloupe. The main players are Orange and Vodafone .
Both companies offer a standard set of services, the most useful for tourists are packets for a certain amount of traffic for permanent access to the Internet. Their prices are almost the same, the coverage too, so you can safely choose anyone.
Tariffs:
Orange – 10 euros for 7 Gb Internet.
Vodafone: 10 euros for 5 Gb internet and 15 minutes.
It is best to buy your SIM card at the airport upon arrival so you don't have to spend hours in the streets. Wireless Wi-Fi networks in Guadeloupe are not everywhere, so if you want to be in touch all the time, it is better to get a local "sim".
Tips and tricks
It is better to rent a car right after arrival to further travel around the islands. Public transport in Guadeloupe is very poor and not regular, so do not rely on it.
Get ready for high prices. In contrast to its Caribbean neighbors, everything in Guadeloupe is quite expensive, especially for tourists. In this sense, a major influence of the metropolis – France.
While in the water you must be extremely careful, since the coastal areas are inhabited by many dangerous species, including sharks. Also, do not forget about the open ocean and the sea, swim far away, too, is not recommended.
The local fruit is best to buy at the markets, as you will find in stores mostly only imported.
Learn a little French, the locals speak very little English, so you should know at least the basics and terms to minimize communication.
Transport in Guadeloupe
Guadeloupe is a small country, but its main part is located on two islands, so every tourist will find something to suit him.
You can rent a car in Guadeloupe directly at the airport, or even book this service in advance – there are many global brands and local rental companies. The driver must be at least 21 years old; you will need a passport, a driving license and a credit card to freeze the deposit.
Rental prices start from 15 – 20 euros per day. In Guadeloupe there are more than 2000 kilometers of good paved roads, so you will have plenty of places to drive.
Public transport on the islands is represented by buses. However, they do not run here regularly, they rarely follow the schedule, and in the evenings and on weekends do not run at all. So to travel by bus requires a certain amount of luck.
Cabs on the islands are not the cheapest. To get from one side of the island Bass-Ter, for example, to the other – will have to pay about 50 euros.
Of course in the island country can not do without water transport. Boats, yachts and ferries actively transport passengers between the islands. Rich tourists can choose a comfortable yacht for individual trips.
Well, for economy there are public ferries. They, too, are not characterized by a regular movement, but are notable for their high price. The crossing one way will cost 20 – 25 euros.
How to get to Guadeloupe
Since Guadeloupe is spread out over several islands, the airports are, of course, almost on each of them. But for foreign tourists there is only one interesting airport – Pointe-à-Pitre (PTP), located on the outskirts of the city.
As in any French territory, the easiest way to Guadeloupe is via France. There are no direct flights from the Russian cities, but it is possible to reach it with one connection.
You will have to change planes in Paris at one of the local airports, depending on the airline you will use. The best choice is Air France on the whole route. You can also fly S7 and Corsair International in combination.
The flight to Guadeloupe takes about 13 to 14 hours of pure air time, plus a few hours for a layover.
Guadeloupe is a French treasure
It was with Guadeloupe that our first acquaintance with the Caribbean Islands began and it was impossible not to fall in love! Butterfly-shaped island, crystal clear water, white sand, sun and green jungles with waterfalls – that's it, a perfect place for recreation for active tourists and families with small children.
Caribbean Beaches, Guadeloupe
Guadeloupe made a very positive impression on us, so we have compiled a detailed guide so that you too can enjoy the main sights and know how to get there and what to do on the islands.
Where Guadeloupe is and how to get there
Guadeloupe is an archipelago and an overseas department of France in the Caribbean Sea. The archipelago consists of two large islands, Bass Terre and Grand Terre, separated by a strait, which gives the island a butterfly shape, and several smaller islands: Marie-Galante, La Desirades, Les Saintes and Petit Terre.
The mountainous island of Bas-Terre
Getting to these French overseas territories is easy from Paris. Direct flight back and forth cost €190 by LEVEL airline. Flight time is 9 hours.
From Russia, we have not seen direct flights, always offer to make a change, or in Milan (Italy), in Paris (France).
Also you can get to Guadeloupe by regular ferry from neighboring islands: Dominica or Martinique. The latter also belongs to the French Overseas Territories. And if you fly there, the ferry to Guadeloupe takes about 3 hours.
Guadeloupe on the map
Russian citizens will need a visa to visit Guadeloupe. This is not just a French single-entry Schengen visa, but a visa for the French Overseas Territories. It looks different, and is also a multi-entry or single-entry visa.
If you plan to visit neighboring countries, not just Guadeloupe, do not forget to make a multi-visa! You can arrange it at the French Embassy, or in a visa center – depending on what you have in your city.
On Guadeloupe excellent beaches for swimming or hiking
If you have French multichengen , you can enter Guadeloupe with it. With any other multischengen entry will be denied. However, information on visas often changes, and before a trip is better to clarify the details on the website of the Embassy .
Car Rental
In contrast to neighboring Dominica, the roads in Guadeloupe are excellent and the car is easy to drive. You can rent a car at the airport, there are plenty of companies and you will find a suitable option.
In Guadeloupe, a small car is enough, because everywhere there are good paved roads. And in the jungle paths to waterfalls and lakes are still only on foot.
There are excellent paved roads on the island.
If you have a late flight, be sure to warn the company at what time you arrive, as all the offices at the airport close at 9 pm, and then you can not get through to anyone.
We used Jumbo Car and we are satisfied. No hidden fees, a million extra insurances, and everything is exactly as it says on their site when booking and paying. We arrived late to the island but they waited for us as we agreed.
Cuisine and restaurants
The cuisine of Guadeloupe is such a special Caribbean mix between French, African and Indian food. It is dominated by dishes of fish, seafood with various fresh juices of tropical fruits.
● fried vegetables and cod ● clam broth ● crab soup with green bananas ● stuffed crabs ● all kinds of spicy clam soups
Caribbean food: fish with rice and vegetables
By the way, green bananas for soup that are boiled and regular bananas for eating are different things. So do not be surprised if you find green bananas in supermarkets or markets. They are only used for cooking. They taste like potatoes.
Since Guadeloupe is one of the French overseas territories, the French influence is impossible not to notice: French stores, food, prices, language. The choice of food we are accustomed to here is quite large, there are large supermarkets, which sell basically everything. Prices are not low.
And you can take food to go and enjoy the view on the beach
Guadeloupe is not the most budget destination. Although, it's probably not as expensive as New Caledonia, which also belongs to France. There are expensive restaurants, and places where you can find a menu (first, second, dessert and alcoholic beverage) for € 15. Of alcohol, rum and punch are popular here, as well as various French wines.
When to go
Caribbean islands have a warm tropical climate and good weather all year round. Except for the rainy and hurricane season.
The rainy season is from June to October, but the tropical rains are usually short and not uncomfortable. The high season in Guadeloupe is from December to February and during the summer a lot of French people fly there for their vacations and summer vacations. We were here in November, the weather was great, with occasional short rains, and there were few people, respectively, and the prices "off season".
You can stop at any beach, they are all beautiful.
In general, as the Antilles group is big and there is a lot to see, there are no special crowds, even in high season, so you can rest very comfortably.
What to see and do
Mostly people come to the Caribbean islands for the sun, beach, good weather and water activities. The Guadeloupe is also a place to be: trekking through the jungle to waterfalls, diving and snorkeling, kitesurfing and kayaking – everyone will find something to their liking.
Guadeloupe National Park
Almost two-thirds of the island of Bass Ther is a UNESCO Biosphere Reserve. The park covers a large area covered with jungle, mangroves and a coral reef.
Suspension Bridge, Guadeloupe Park
There are many hiking trails and picnic areas as well as lodges. Jungle attracts its beauty and grandeur of thousands of tourists. The hiking trails are well-marked and if you enjoy hiking, you will certainly want to spend a few days in the national park of Guadeloupe.
Beautiful lagoons in the park
Nature lovers will also appreciate the beautiful waterfalls and lakes located within the park, as well as the famous Soufrière Volcano . The park is home to more than 800 unique species of flora and fauna. It's fun to walk around looking at colorful orchids, ferns, and trees. Also, if you're lucky, you might see bats, rodents and more than 10 species of various woodpeckers.
Grand Anse Beach
This is the most famous beach of Bass Ter. It seems to be endless! The sandy beach is in a bay that is surrounded by green mountains around the edges, which gives it a special charm. The water is very clean, there is no algae or sea urchins. The water entry is very good and there are almost always small waves, which clearly attracts children and adults .
Nice beach Grand Anse for swimming and walking.
There are a couple of large parking lots, restaurants and cafes near the beach. The shops also sell very tasty homemade coconut ice cream . Despite the fact that the beach is a very popular holiday destination for tourists and locals, it is very long, so there is enough room under the palm tree for everyone. The main thing is to watch out for a coconut falling on your head
Jacques-Yves Cousteau Marine Reserve
Cousteau's underwater sanctuary is the most famous diving and snorkeling spot in Guadeloupe. Off the coast of Bass Terre is where the legendary French explorer filmed his first documentary series about the underwater world. There is even an underwater monument to Cousteau.
Coral Garden in Park Cousteau
There are sea turtles, rare species of tropical fish, seahorses and stars, and a beautiful coral garden. On the coast there are many dive centers that depart with tours every two or three hours. It is better to book in advance to be sure to reserve a place.
Visit Pigeon Island by kayak
At the same beach where the diving tours depart from, Plage de Malendure, you can rent a single, double, or even a triple kayak and paddle out to Pigeon Island with masks to view turtles and the coral garden.
Our three-seater kayak and the back of Pigeon Island
This activity is better planned for the morning when the sun is not so hot and the sea is calm. You will be given a mask, flippers, a large plastic bucket where you can put your phone and other valuables, and a brief briefing on where to go and what to see.
Pigeon Island has small but very beautiful lagoons and beaches, so you can walk and sunbathe after a kayak trip. Also here is great snorkeling and all snorkeling spots are marked and fenced with buoys.
Chutes du Carbet Falls
This famous waterfall is located in the National Park of Guadeloupe. It is not just a waterfall, but a cascade of three waterfalls on the slopes of the Soufrière Volcano.
Carbet Falls, which is a 20-minute walk away
The height of the first waterfall is 125 meters, the ascent there is steep and long, as much as 900 meters. The second waterfall is the most visited, as it leads to a paved path through the rain forest directly from the parking lot. The path takes no more than 20 minutes with an ascent of about 600 meters. The third waterfall is the most powerful, but the way to it is accessible only to very physically fit tourists.
In 2004, Guadeloupe was a major earthquake, and even after 15 years in the woods are visible traces of it. Then a huge amount of soil just washed down at the second waterfall. A few years later, heavy rains further eroded the soil, so the park administration restricted many hiking areas. There are signs hanging there now.
Buy fruit at the market in Pointe-à-Pitre
Pointe-à-Pitre is the largest city and economic capital of Guadeloupe. Planes fly in and cruises come here. It is home to more than 100 thousand people, a quarter of the population.
The choice of fruit in Guadeloupe is just great.
In the capital of curious to walk around, see the cathedrals and museums, try the local cuisine in restaurants, and visit the famous market and buy a variety of tropical fruits. Believe me, such ripe and tasty bananas, pineapples and mangoes where you can not find!
Visit the district of Deshaies
Besides the beautiful beaches of the region of Deshaies, it is interesting to walk around and visit the fishing village. On the coast there are a variety of restaurants and cafes that serve fresh fish. There are also Botanical Gardens, covering 7 hectares with a lot of interesting plants.
Colorful fishing boats
Beach Bois Jolan
This is one of our favorite beaches. It is located on the Grande Terre and is interesting because it is really wild. There are no tourists, the water is crystal blue and fine white sand. All this is complemented by coconut palms, sloping over the water. This deserted beach looks like a picture from a Bounty commercial.
Beautiful deserted beach, Guadeloupe
The parking lot, on the other hand, has a small auto shop that sells snacks, burgers, and vegetarian food. There's also a restaurant, but it's apparently only open in high season.
Swim in the blue lagoon in the jungle
Jungle trekkers will definitely enjoy Guadeloupe. There are easy trails for beginners or families with children, as well as challenging trails for advanced hikers. And how nice after hours of walking to jump into the lake of the forest or swim in the lagoon under a waterfall!
Other hikers also want to refresh themselves.
Watch iguanas on the beach Petit-Havre
A very beautiful but small beach in the south of Grande Terre. There are no waves, it's shallow and the bottom is sandy. It is perfect for swimming with children. But it is interesting that there are iguanas that are not afraid of people!
These iguanas can be seen on the beaches of Guadeloupe
As soon as you sit down in the gazebo on the bench and get your food, iguanas crawl into that picnic area . Despite their large size, they are not easy to see! It's a neat animal that doesn't make any noise and can sit in a tree for a long time without moving and adjusting to its surroundings. If you spot an iguana, don't disturb the animal or get close. Even from a distance you can take good pictures .
Safety
Guadeloupe is a safe tourist destination, unlike many Caribbean countries. People are not poor like in Latin America and shoes will not be taken off. However, despite the low crime rate, fraud and theft of personal belongings are not uncommon.
So do not leave valuables unattended on the beach, change money in banks, not from the street changers. Lock your car when you leave, and do not leave purses and bags in a prominent place.
Sometimes iguanas go right out to the water.
As for food and water, food storage and hygiene are generally respected here. However, this is a hot country, bacteria also spreads fast, so it is better to eat warmed food. It is always wise to drink bottled water, although tap water is chlorinated and relatively safe.
Do not forget the sunscreen and spray against mosquitoes, during the rains there are a lot of them. And you should always protect yourself from the sun, especially in the tropical zone. By the way, here's an idea of what to take with you on your trip!