Herceg Novi travel guide


AnastasiaZ
When choosing Montenegro as a vacation, many tourists and do not think about such an interesting and beautiful place as Herceg Novi. In the Russian market a lot of proposals to relax there, but often our citizens choose in favor of the Budva Riviera. Apparently, they have their own reasons.
Herceg Novi belongs to Boko-Kotorskaya Riviera, in my opinion it is much more picturesque and beautiful than popular Budvan. To get here you have to drive about 30 km from Tivat Airport.
Herceg Novi is a small but very green resort with a lot of attractions. It can easily be called a medieval town, found within its borders, you lose the feeling of what year you are in. Herceg Novi, like most places in Montenegro, is situated uphill from the sea, but to get there, you have to go through a lot of steps. With the stroller of course this is not very convenient. In fact, Herceg Novi is very harmoniously placed on Mount Orien. In this regard, every corner offers a picturesque view of the sea.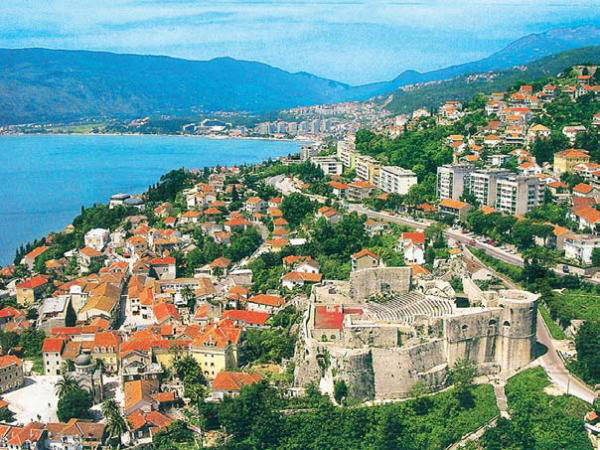 Why is worth to come on vacation to Herceg Novi.
Very clean Adriatic sea. The beaches here are not quite usual for most tourists. As a rule, it is either small areas with pebbles or concrete decking, from which you can descend into the water only by special stairs. Lovers of sandy beaches will have to travel beyond Herceg Novi either by bus or by renting a car. But on… read completely.
When is the best time to rest in Herceg Novi?

AnastasiaZ
Herceg Novi has a Mediterranean climate, indicating that the summer in this place is very dry and warm, without the exhausting heat, and winter in these parts is not the same as in Russia, but very comfortable and mild. The average number of sunny days in Getseg Novi is around 200, most of them occur in summer months: July and August. The average annual temperature during the bright tourist season from May to September is around 25 degrees, and the temperature of the water in the Adriatic Sea varies between 22 and 25 degrees. You can come to Herceg Novi at any time, just your goals will be different.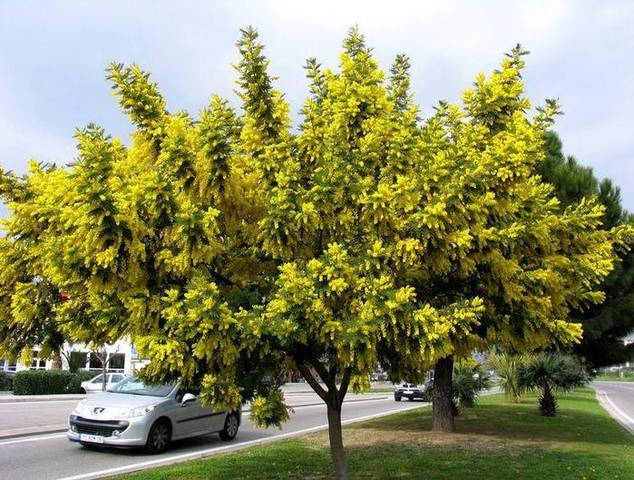 Winter in Herceg Novi.
Features of the weather in winter.
This time is great for hiking around the city and sightseeing. Expect snow and frosts in Herceg Novi in winter – the maximum that can happen is a light rain and soft southerly wind, and very warm. The average daytime temperature is +10. +12 degrees, at night it is +2. +4 degrees. As you see, this weather is more like spring than winter. Just at this time begins to bloom very beautifully mimosa, the locals begin to celebrate this event and the whole month arranges a whole festival on this occasion.
Weather features in the spring.
The daytime air temperature in March begins to rise. On average, the thermometer will show about +15. +19 degrees. The rains may still be in early spring, but of short duration. The water in the Adriatic Sea is still.
Where to stay in Herceg Novi?

Elena
Despite the fact that Herceg Novi is quite a small town in its size, it is still difficult to decide on the place of residence for tourists coming here for the first time. The fact that the city is in fact quite narrow and stretched long, so it would be much more logical to divide it into some areas.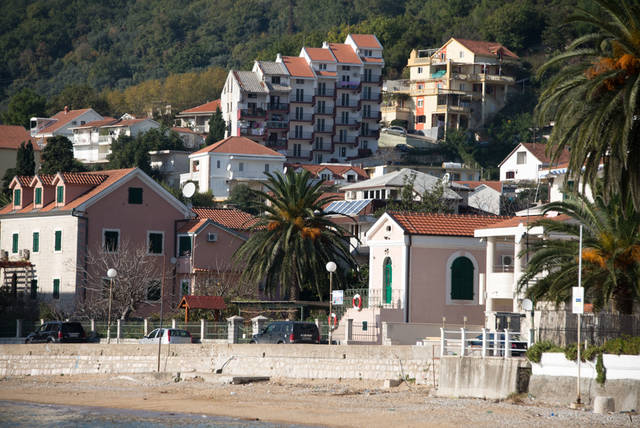 The first of these is Meline, which is essentially considered a suburb, located 3 kilometers from Herceg Novi. It has its own stores, beaches, pharmacies and a small port. Here in principle, as throughout Herceg Novi is quite possible to find different types of housing, ranging from cheap apartments in the private sector from 28-30 euros per night, to several high-end hotels from 90 to 100 euros per night.
If tourists are not principal to stay near the beach, you can find more economical options a little higher in the mountains. There will be possible to find a great option even with a sea view for 18-20 euros. However, it is not always worth it, especially if you come just for a short time, because you have to go downstairs and then go upstairs.
This is in principle possible to say about the whole neighborhood of Meline because there are no interesting sights, no great choice of cafes and therefore you should only stay here if you are prepared for a permanent and rather long climbs and descents.
The next area after Meljine is Savina. It is territorially… read in full
How to get there?

Elvira
To get to Herceg Novi, the northernmost, rocky and non-Montenegrin seaside resort in Montenegro, is possible from three airports.
The first one is Tivat International Airport, which is just over 30 kilometers away. In the summer it is possible to reach the main airport of the Adriatic coast of Montenegro from virtually every major city in Russia, due to the considerable number of charter flights that perform flights from Moscow, St. Petersburg, Samara, Nizhny Novgorod, Yekaterinburg, as well as the Ukrainian Kiev, Donetsk and Odessa. Montenegro Airlines, Aeroflot, Rossiya, S7 Airlines, MetroJet, Nordstar Airlines, Ural Airlines, Yamal, Windrose Airlines, Ukraine International Airlines and Air Onix serve this destination.
The second airport, Podgorica Airport, is not very close to Herceg Novi, as it is only 100 kilometers away from Herceg Novi, so it is not very comfortable. But during the tourist season the airlines Montenegro Airlines, Ural Airlines, Transaero, Utair, Yamal, Orenburg Airlines from Moscow, St. Petersburg, Ufa, Tyumen and Nizhny Novgorod fly here.
The closest airport to Herceg Novi, just 25 kilometers away, is Dubrovnik airport in Croatia. However, the closest does not mean the most convenient. After Croatia joined the Schengen area, citizens of Russia, Ukraine and Belarus who want to vacation in Herceg Novi, flying to Dubrovnik, will need at least double Schengen visa. Charter flights in the season are operated from Moscow by the airlines… read in full…
Food and Drink

AnastasiaZ
In Herceg Novi there are a huge number of cafes and restaurants, most of them specializing in local food. Holidays here you are unlikely to visit all the places, because there is not enough time for this vacation. Therefore, I will allocate, the most interesting, which will be worthy of your attention to taste their culinary offerings.
Where to eat in Herceg Novi.
1. Cafe-Pizzeria "Tora" is located in the center of the city on the main square. It specializes in Mediterranean and Italian cuisine. Here you can not only have a delicious lunch and dinner, but also have breakfast. The menu is very diverse: pancakes, omelets, all sorts of salads, sandwiches, delicious pan-seared meat with stewed vegetables as well as pasta, pizza, lasagna. The average bill per person will be from 10 euros to 35 euros.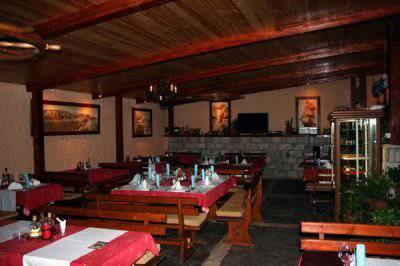 2. Restaurant "Konoba Risan" is a place where you can taste local cuisine at very low prices. This place is a family business and the guests are served by the owner himself and sometimes by his wife. The dishes are very traditional: pleskavitsy, soups (chorba), cevapchichi, kaimak and many more. The restaurant is situated in the old town. In many places on the streets of the city there are signs of this restaurant.
What to see in Herceg Novi?

AnastasiaZ
Herceg Novi is a great place not only for a beach vacation but also for the opportunity to visit many interesting places. The city is 1000 years old and during that time it has seen many things, so if you want to learn more about the history of Herceg Novi, visit the sights on your own or with a guide, whichever is more interesting for you.
What to see in Herceg Novi.
Regional Museum – the year of the opening of this museum in 1949. The building itself is very interesting, made in the Baroque style. There is a small botanical park on the territory of the museum, where rare species of plants grow, as well as medicinal and spicy herbs. Visiting the museum you will be able to see a lot of icons, old coins, weapons, important government documents, national jewelry and costumes that used to dress up the local residents. Also, there is a very interesting collection of musical instruments. By the way, those who decide to come to Herceg Novi in February or March, should come here, because this is where the annual Mimosa Festival is held. A big plus of this museum, very little attendance, so you can manage to look at all the expositions in the proudest solitude.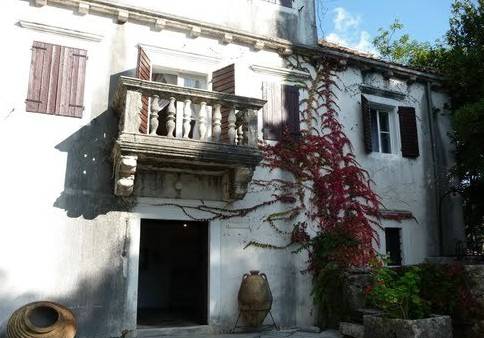 The Bloody Tower is the most visited attraction in town. It was built around the 17th century. Anyone can absolutely… read completely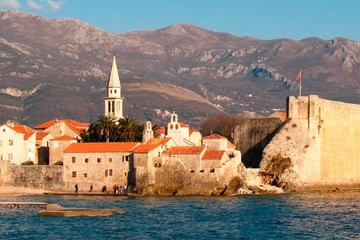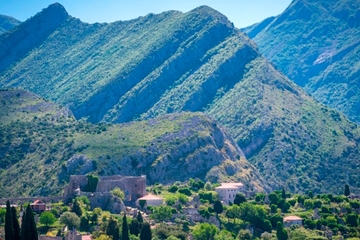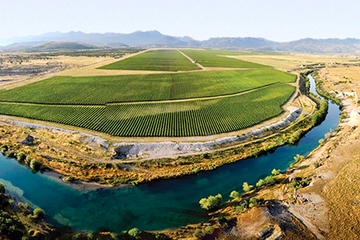 How to have fun?

Elena
Herceg Novi is situated near the foothills of the mountain Orjen, so the first thing to come up with when it comes to active recreation is of course trekking. All hiking trails and routes in Montenegro, as a rule, are marked with a special sign – a red circle with a white middle, something like a target. So, thanks to those targets it is quite difficult to get lost here.
If you are interested in serious hiking in the mountains, starting from a distance of 8-10 kilometers, or even more, Herceg Novi will be a great place for you. Among the closest routes to the mountains here, the most popular is to the saddle of Mount Orjen, which is located at an altitude of about 1600 meters, and to get to the observation deck, you must climb even higher. And part of this way is quite possible to overcome by car.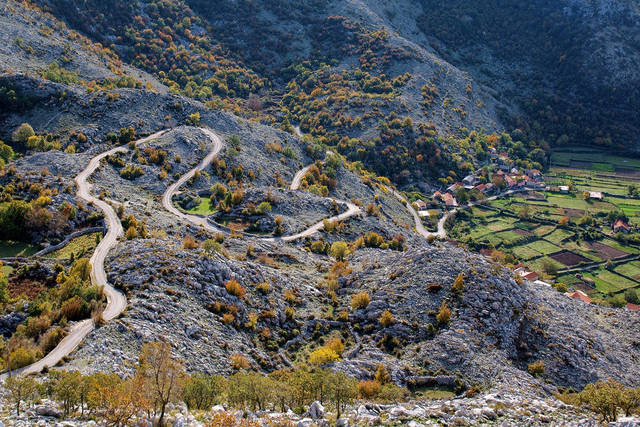 For example, from Herceg Novi, first you have to go to Vrbanj – the distance between them is more than 20 kilometers. And from Vrbanj you will have to climb up to the saddle on a steep gravel path 11 kilometers long, and then you have to walk another hour and a half to the observation deck. On such a route should be allocated at least a whole day, and do not forget about comfortable shoes, hat and water, and of course the camera.
Adriatic Sea, of course, is not so rich with wonderful water world, as, for example, the Red Sea or the ocean shores, but nevertheless diving in Montenegro is also practiced.
What to buy?

Elena
Herceg Novi is a fairly large town and it of course has everything you need for a comfortable life of citizens, well, of course, including a variety of stores. However, no big malls you can not find there, but here are small stores and shops that are located on the first floors in ordinary houses, there is enough.
As a rule, most of them are stores with clothes and shoes, and mostly they sell a variety of products manufactured in neighboring countries. Most of these stores are located on Njegoševa Street.
Very popular among the locals and tourists enjoy the Serbian textiles, as well as Italian leather shoes and of course branded items. In general, in Herceg Novi there are not many of them, but but the fakes are not usually found here. Prices of brands here are about the same as in the whole of Europe, but none of their own well-known brands, or brands in Herceg-Novi is not observed.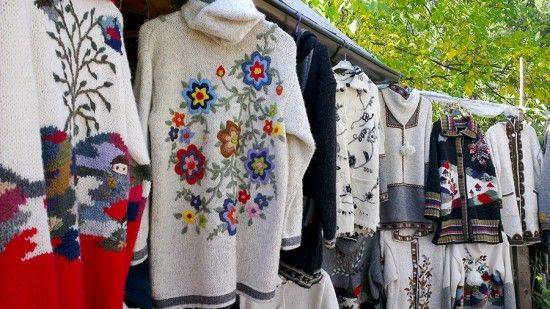 Also, tourists usually buy here the Turkish clothes and shoes, as well as very high-quality woolen products, made directly in Montenegro, including clothing.
Tourists do not forget about such popular products in Herceg Novi as pickled olives, dried figs, prsut olive oil – a local meat delicacy, nuts, mountain honey, as well as local alcohol. The most popular among them are the wine "Vranac", beer "Nikshichko" and the local fruit moonshine – rakija.
Herceg Novi: Montenegrin garden city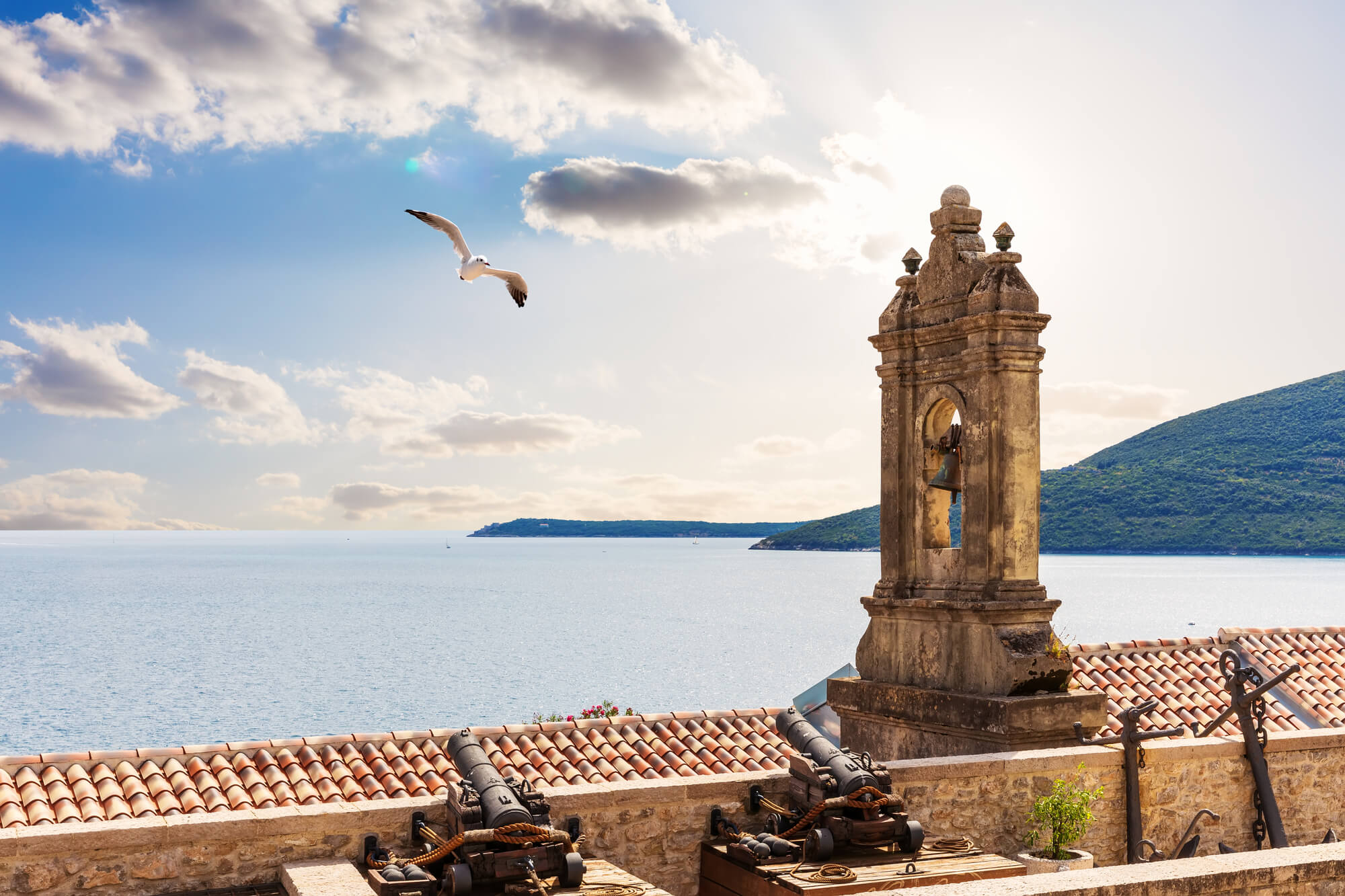 One of the most beautiful seaside resorts of Montenegro is called a botanical garden and the city of a thousand steps. It is impossible not to fall in love with Herceg Novi! Learn about the best hotels, beaches and attractions, as well as how the resort is reviewed by tourists.
Content:
The look of the resort
Herceg Novi combines all the virtues of Montenegrin resorts – green mountains, clean sea and good beaches. For its beauty and greenery, it is often compared to one of the best resorts on the Adriatic coast and is called the Montenegrin Dubrovnik.
The heart of the resort is the textured Old Town, famous for its narrow streets and steep staircases. A long, picturesque promenade runs through all the neighborhoods. It was built on the site of the railroad, so here and there are still colorful stone tunnels. Boats sway on the waves, cats are waiting for their catch near the fishermen, and the aroma of grilled fish and seafood wafts from the windows of seaside restaurants.
For its beauty and greenery, Herceg Novi is often compared to one of the best holiday destinations on the Adriatic coast, and is often called the Montenegrin Dubrovnik. Photo: Neony / Depositphotos.com.
Tourists' impressions of the resort
The lively and cheerful resort is liked by everyone who comes to Herceg Novi. There are almost no negative reviews. Only motorists scold the city for its narrow streets and perpetual parking problems. Pedestrians are happy to exercise their leg muscles on the steep stairs. Montenegrins who have lived all their lives in Herceg Novi, are so accustomed to the ups and downs that they easily walk to and from the sea until their old age.
The small Herceg Novi is located near the Croatian border. To the main historical and natural monuments of Montenegro is a long drive, so vacationers have popular excursions to the outskirts of the resort, to Croatia, Bosnia and Herzegovina.
Catherine Ro: "According to the old timers, the sailors arriving in the port from all over the world brought to Herceg Novi strange plants, which in the favorable Mediterranean climate took root and multiplied. So the city has got another name – the "botanical garden of Montenegro". You can just marvel at the variety of plants. Everything is blooming and fragrant almost all year round".
Tamrico: "I had to go up and down a lot, but I walked in a rapturous state, so I liked everything. I just didn't walk, I "flew."
Best Hotels
There are not many traditional hotels in Herceg Novi. Most of the accommodation is family apartments. Prices are average. Parents with babies and older tourists prefer to settle closer to the waterfront, older tourists – in Igalo, and young people – in the area of Topla. Search for hotels in Herceg Novi on Hotelluk.
The best hotels in Herceg Novi, according to reviews and ratings of tourists:
Tomanovic 3* – a cozy guest house 200 meters from the waterfront. Walking distance to stores, bus station and Old Town. During the high season a studio room for two costs from 20 €.
Villa Stari Grad 3* – atmospheric accommodation in the Old Town with an incredible view of the sea. A room for two costs 24 €.
Garni Hotel Olimpija plus 4* – comfortable stay at 130 m from Mondo beach. Guests appreciate the fresh renovation, new furniture and warm wooden floor. Double room with breakfast costs from 48 €.
ACD Wellness & Spa 4* – a modern spa hotel with a rooftop pool, saunas, Turkish bath and gym. A room for two costs from 58 €.
Lazure Hotel & Marina 5* – a wonderful hotel with a marina, 2 km from the center of Herceg Novi. The luxury hotel occupies a historic building from the 18th century. A room for two with a vegetarian breakfast costs from 190 €.
Portonovi Resort 5* – Luxury apartments with a sunbathing terrace, beach and outdoor pool. A double room of 75 square meters costs 230 €.
Beaches of Herceg Novi
As with other Montenegrin resorts, beach holidays in Herceg Novi are the basics. The city is in a bay, not in the open sea, so the sea water is warm and storms are rare.
Pebble and concrete beaches stretch along the entire city promenade. The most popular are Žanice, the beach in Savina and the recreation area near the walls of the old fortress. All beaches are municipal. Tourists pay only to rent chairs and umbrellas from the sun. In reviews vacationers note the cleanliness – the coast is cleaned often, even in low season.
Olga: "On the promenade of Herceg Novi we walked and cycled, quiet, beautiful, comfortable. Many working cafes, souvenir stores. The cars don't go, the quay is wide enough and long".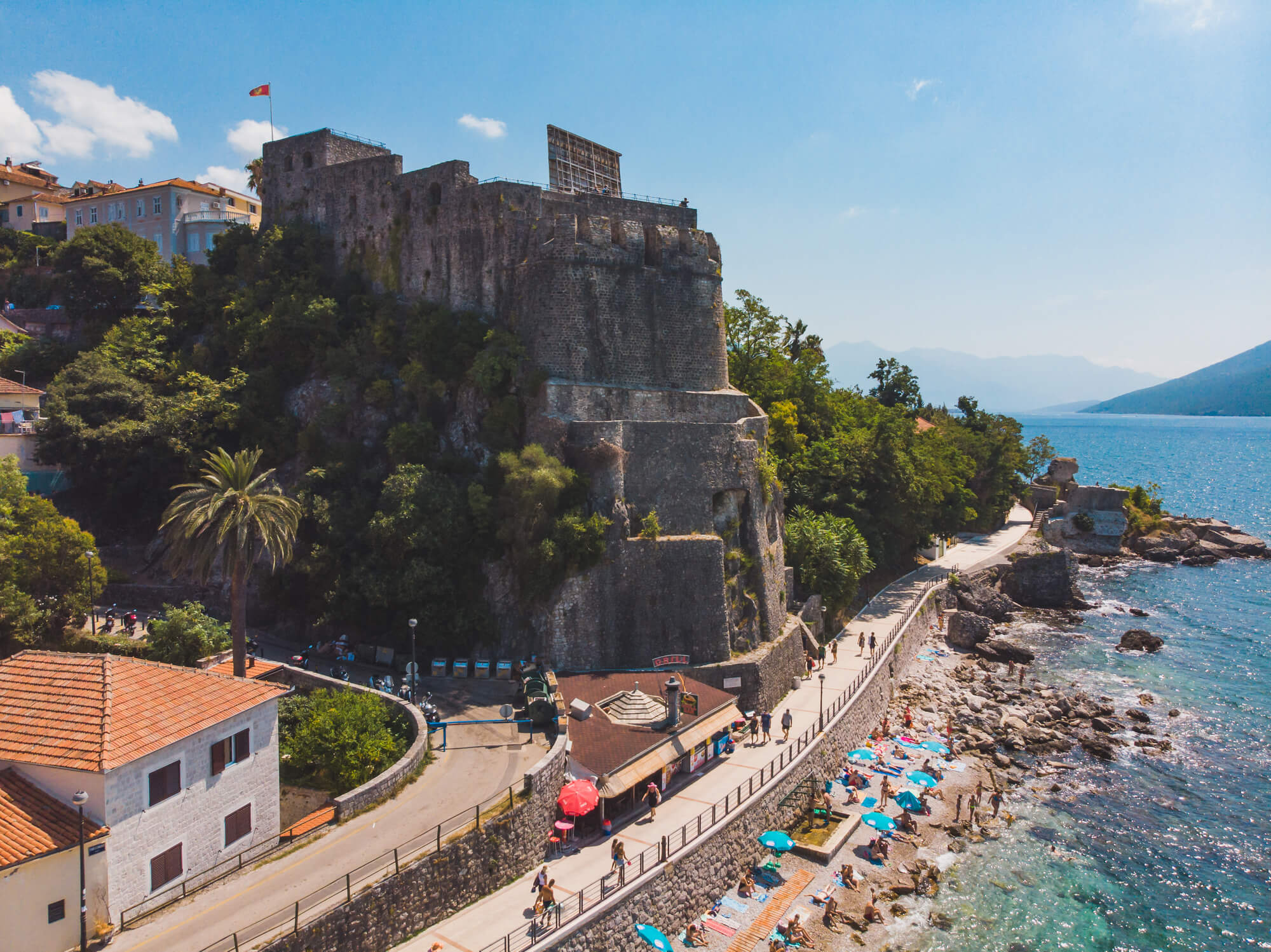 The beach at Fort Mare. Photo: Vera_Petrunina / Depositphotos.com.
Cafes and restaurants
According to tourist reviews, prices in restaurants in Herceg Novi are slightly lower than in Budva and Kotor. The most delicious establishments in the Old Town are on Njegoseva Street. On the seafront we suggest stopping at the colorful Feral Konoba, the cafe-bars Porto and Citadela. Try risotto with cuttlefish ink, mussels in wine sauce, shrimp cream soup and fried octopus with vegetables.
Tanya: "Barbarella cafe is a great cafe! Everything we tried was delicious! The honeydew was delicate and the dumplings with cherries just flew away at once! Homemade ice cream – super! Chicken cutlets with mashed potatoes, mmmmm… The lemonade is great.
laarss : "Konoba Feral is our first restaurant in Herceg Novi. Loved the atmosphere. Insanely beautiful tree at the entrance, you can sit outside with a great view. We ordered spaghetti with seafood – 10 € and medallions with mushrooms – 14 €. All were very tasty, large portions.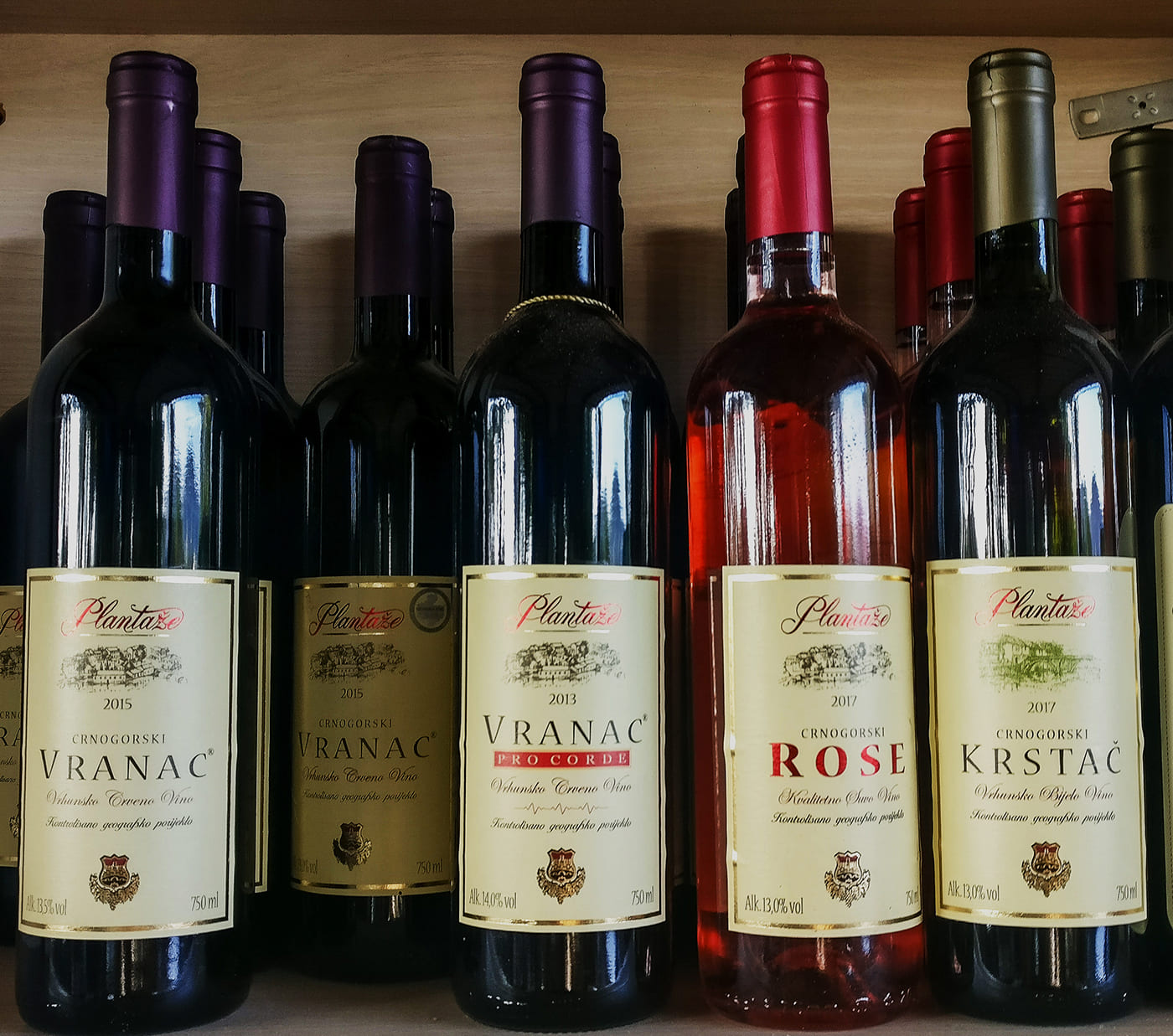 Montenegrin wines. Photo: jbdodane CC BY-NC 2.0/ flickr.com / CC BY-NC 2.0.
What to see
Interesting places in Herceg Novi are in the Old Town, the Igalo area and the waterfront. The textured Old Town attracts tourists with houses with tiled roofs, the fortress wall, the eclectic Archangel Michael Cathedral, the Bloody and Clock Tower.
In Igalo is a popular spa resort, where they treat with local mud and radon water "Igalka". From the more modern part of town one can enjoy wonderful views of the whole town and the Boko-Kotor Bay.
According to reviews of tourists in Herceg Novi popular walks on the Bay of Boko-Kotor – 8-20 €, visit the Forte mare and the ancient monastery Savina. Vacationers gladly go on excursions, go snorkeling, sea fishing, diving and hiking in the mountains.
j_voronina: "Cozy Old Town, where there are several forts built by different conquerors. Climbing the many stairs from the coast, you can admire the fruit trees on the right and left."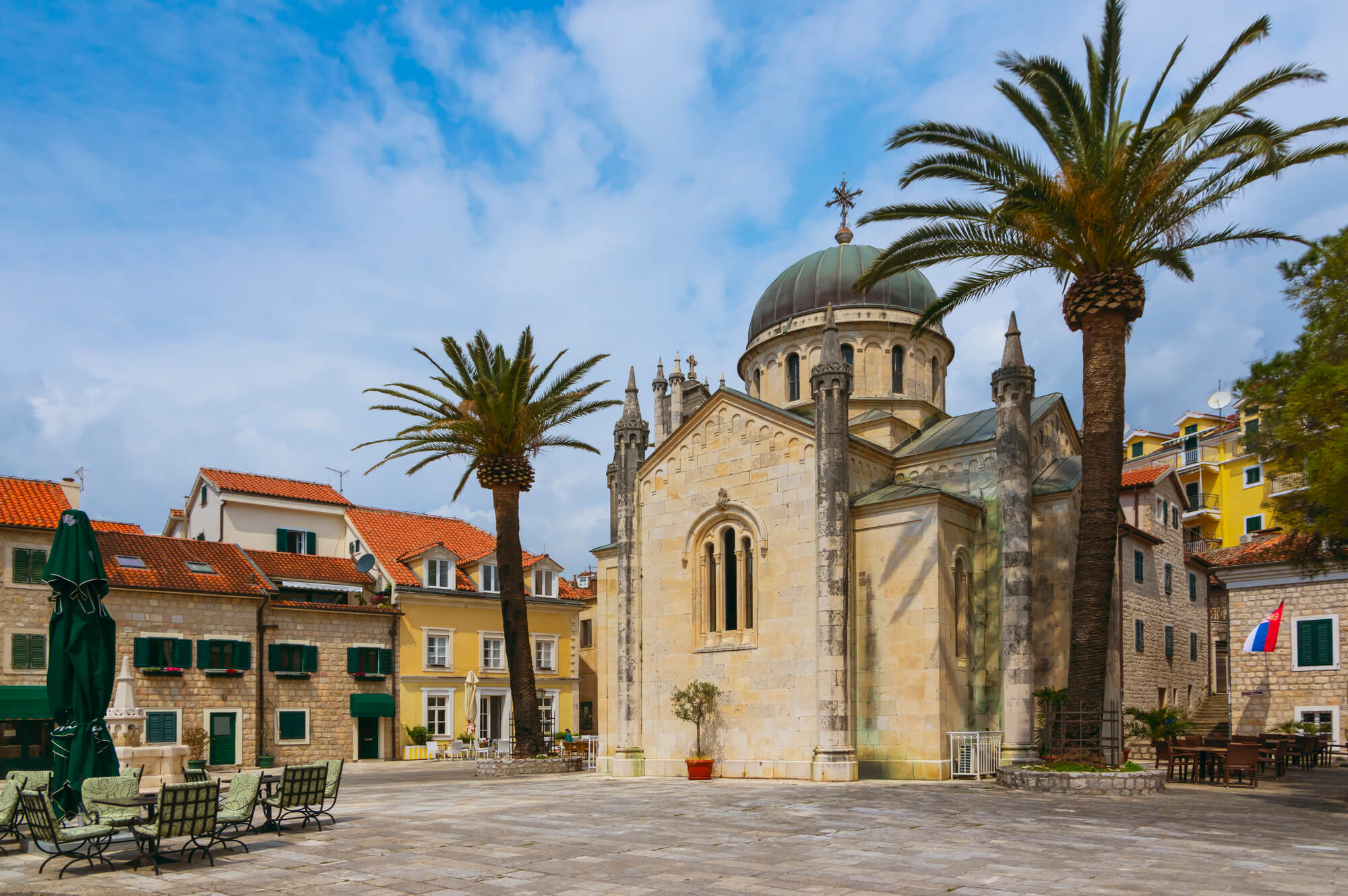 Church of the Archangel Michael on Herceg Stefan Square. Photo: MartaTeron / Depositphotos.com.
Holidays with children
Despite the excellent climate, greenery, warm and clean sea, holidays in the Montenegrin resort with a child has disadvantages. There are no sandy beaches. Herceg Novi lies on the hills, in the City of a Thousand Steps to walk with a stroller is not convenient everywhere!
We advise to buy food, food and hygiene products for children at Roda and Voli supermarkets, fruits and nuts – at the city market, which is located in the center of the Old Town. Take the whole family for a walk in the park Hotela Boca and take a boat trip to see the spacious grotto in the steep cliff – the Blue Cave!
Irina Queen: "Unfortunately, Herceg Novi does not have many places to spend time with children. For older kids there's a playground near the seafront. At Topla-2 there's a full playground, kids from 1-1,5 years old will have something to occupy themselves. There are a couple of playgrounds between the Old Town and the seafront.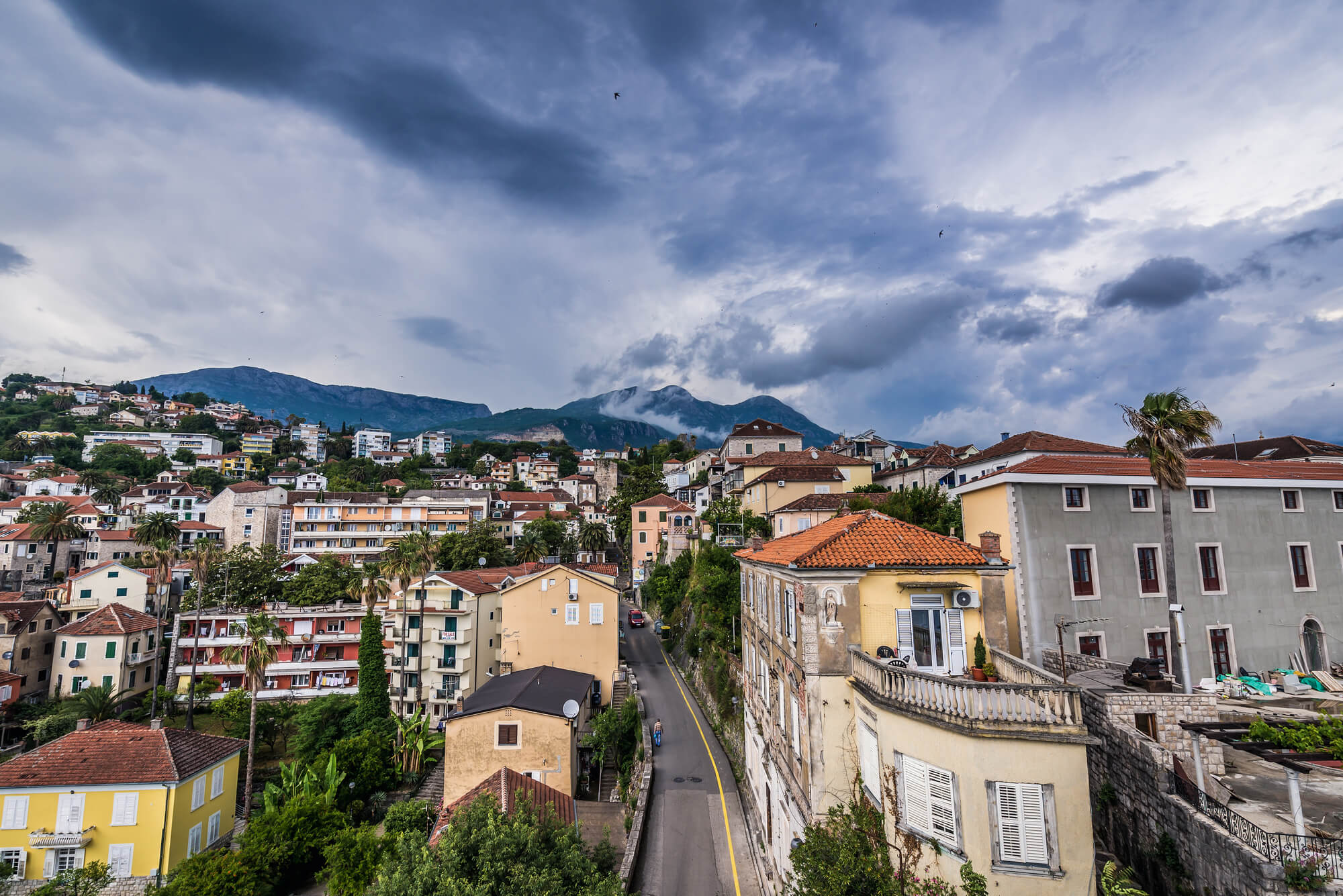 Herceg Novi lies on the hills, in the City of a Thousand Steps to walk with a stroller is not convenient everywhere! Photo: fotokon / Depositphotos.com.
When it's best to go
The ring of mountains and a cozy bay create a special mild microclimate in the resort. The beach season in Herceg Novi lasts for 5 months – from May to late September to early October. In some years, you can swim until November. The warmest sea water in August is +26 … +27 ° C.
The middle of summer is hot. Despite sea breezes, the air heats up to +32 … +34 ° C. If you can hardly stand the summer heat, you should visit the Adriatic coast in early summer or during the velvet season.
Rufina Mannikova: "The weather in March was clearly unlucky. The city was met by overcast clouds and shallow but cold rain. The temperature during the day rose to +15°C. It seemed quite good for the beginning of spring, if it was not windy and cloudy. March tour, unfortunately, did not meet expectations. Still, with active recreation is better to wait until April, May.
Yulia Malygina: "April weather is peculiar. I caught the sun, rain, wind. Maximal temperature at noon was +17 °С. For excursions and walks is just what you need: not hot and not cold. But as the evening came, it was noticeably fresher.
Is it worth the trip?
The green Herceg Novi in Montenegro is especially appealing. It's not as bustling and expensive as Budva, and there are fewer people here in high season. The resort is good for lovers of a quiet holiday, parents with children and fans of water sports. Fans of excursions have a lot to see in the city itself and in the surrounding areas of Herceg Novi. For complete relaxation is missing only the sandy beaches!