How much does it cost to vacation in Mauritius?
Rest in Mauritius is considered a pleasure elite and not cheap. Those who have been there, usually believe that Mauritius is worth the money paid, but that if you're going to rest in Mauritius for the first time, you need to understand how much will cost the trip and how much money to bring.
The price of holidays in Mauritius depends on many factors. It matters: how long you are going and in what party (family or couples), going to buy a tour or arrange everything on their own, how far in advance to make the necessary preparations, where you plan to live and eat, how are going to move around Mauritius, what tours in Mauritius want to visit, and what to do on the island. The cost of recreation is also seriously affected by the price of airfare.
Describing the cost of holidays in Mauritius, I will assume that most tourists come here alone for one or two weeks.
Going to Mauritius, you should take into account that almost everywhere you will have to pay in Mauritian rupees, and only in some cases – in euros. It is important to have cash, because the currency on the card will be converted at a very unfavorable rate. Don't rely too much on bank terminals – besides you will lose a certain percentage as a commission, and also the operation itself is not free. It is better to exchange money in a bank.
How much does a tour to Mauritius cost?
Book a tour on travelata.ru or level.travel is a convenient way to vacation in Mauritius with a minimum of fuss. An additional plus is that the tour usually already includes airfare, which when you organize your own trip can be up to a third of the total cost. At least one meal is also included, and some hotels are all-inclusive. All-inclusive tours cost about 25-30 thousand rubles more and, considering the prices in hotel restaurants, can save you money. But, unfortunately, they are not available in all hotels.
The cost of a two-week tour:
starts from 200 thousand rubles; – from 250 thousand; – from 310 thousand.
If you are going for a shorter trip the lowest price would be around 125 thousand rubles – you would probably not find anything cheaper, unless you get a last minute ticket. The upper bar – about half a million.
Buying a tour to Mauritius you get rid of most of the costs, but you still have to pay for part of the meal (unless you take an all-inclusive tour or "breakfast + lunch + dinner"), transportation, cell phones, and – if you want to diversify your holiday – excursions and equipment for active entertainment. I will tell you more about how much money to bring with you to Mauritius below, and you will be able to calculate your Mauritius trip budget based on your needs.
How much airfare to Mauritius
Flying from Moscow to Mauritius is expensive, and the situation is exacerbated by the fact that there are no direct flights here. The round trip tickets should be booked two or three months in advance, and the ticket price will be from 40 thousand to 65 thousand rubles per person, and sometimes even higher. You can use search engines to find good deals:
– Finds bargain prices on flights, knows how to search for charters. – Is the best at compiling complex flights. If there is no direct flight from your city, this site will find the best route with connections.
The cost of a hotel or apartment
If you are not going to Mauritius on a tour package, you will have to take care of your own accommodation. It is somewhat more difficult than booking a tour, but at the same time in front of you will open up new possibilities. So you can not only find a hotel room, but also to find an apartment or villa with the required number of rooms, or to book a place in a hostel.
A good way to book accommodation in Mauritius is on Booking.com and Hotellook. Both allow you to see a map showing all available options with cost per night or for the entire stay, and have a handy filtering system that helps you sort the offers and weed out the unsuitable ones right away.
Prices for accommodation in Mauritius can vary widely depending on the type and location. They start from ~14500 rubles for two weeks and ends up to a million and a half. Quite a decent room for two with a private bathroom can be rented for 20-25 thousand rubles for two weeks, and for 30-35 thousand – an apartment with a kitchen and free parking.
BnB (Bed & Breakfast) rooms are a bit more expensive: 35 thousand for two weeks – only the lower limit, and 45 thousand on average. ~45,000 on average. But since the price includes breakfast, there is some sense in renting such accommodation.
Transportation
As I wrote in my article about transportation in Mauritius, you can get around Mauritius quite freely by bus. The cost per trip depends on the route and type of bus and is an average of 30-50 rubles per person. But if you have a driver's license, it will be much more convenient to rent a car. I found the lowest prices on the economybookings website →
The cost of one day of rent depends largely on the type of car:
The bottom bar is 2,150 rubles for a small car.
If you want a higher class car, the price rises to 5 thousand rubles and more.
Parking is free almost everywhere in Mauritius, except for some places in the capital.
The cost of a liter of gasoline – ~82 rubles.
If you plan to move around Mauritius by cab, then it should be based on the fact that for 1 km you will take ~40 rubles per kilometer. You should also keep in mind, that in this case you should bargain – cab drivers often ask unreasonably high price: 90RUR/km and more.
How much do excursions and entertainments cost?
Fans of active leisure have a lot to do on Mauritius. You can take one of the many tours, including those with a Russian guide, visit one of the island's sights on your own, or rent equipment for diving or practicing sports. Unfortunately, all this costs money, and not insignificant.
Here are examples of prices:
On average, an individual Russian-speaking tour for 4 people or less (in a car) will cost about 15 thousand rubles, for a small company (minibus) – 20 thousand rubles. ~20 thousand rubles.
Sea excursions, for example, fishing trip, are even more expensive – around 25 thousand rubles. Submarine diving would cost about ~9 thousand rubles, walk on the seabed in a special helmet – 2700 rubles. ~2,700 rubles. You can go to one of the adjacent islands to Mauritius for 4 thousand rubles.
Individual lessons with water sports instructors (windsurfing, kitesurfing, diving) cost about 6 thousand rubles for one lesson lasting about 2.5 hours. Group classes are a little bit cheaper – about 4500 rubles.
The prices for visiting some tourist attractions in Mauritius are following:
– ~1500 rubles. – ~350 rubles. – ~900 rubles. – ~450 rubles.
Museum of Blue Mauritius – ~700 rubles.
Meals in cafes, food courts and restaurants. How much does it cost to eat in Mauritius?
If you chose a type of accommodation which does not allow you to cook on your own, or if you do not want to spend time and effort on it, you will have to eat in a variety of cafes, restaurants and eateries. Such a need also arises if you took a tour of the hotel – some tours offer only one or two meals a day.
Eating in Mauritius can be both expensive and budget.
A la carte restaurants in hotels are usually near the upper end of the price range. Lunch or dinner for two at such a restaurant can be 3,500-4,000 rubles.
Prices in mid-range cafes and restaurants are much more modest. A hearty lunch for one person costs from 600 to 1200 rubles, single course costs about 300 rubles. You can eat at very inexpensive eateries for 300-600 rubles per person with one dish ~100-150 rubles.
Big plate of Korean soup in a canteen (food court) for 350 rubles
You can also buy take-away French hot dogs, burgers, paninis, French fries and other fast food in Mauritius market stalls. They will cost ~They will cost 80-160 rubles depending on the toppings.
Prices in Mauritius stores for products
If you stay in apartments with a kitchen, you can cook by yourself. In addition, you might need some food even if you already have three meals a day. Below I will write examples of prices, so you can navigate them. For some products in Mauritius the prices are higher than in Russia, for others – lower, but in general, everything here is a little more expensive than many of us are used to.
Assorted cheese in the store is about 300 rubles
The cost of a kilo of fruit or vegetables (and here they are often sold not by weight, but by the package) is particularly different from the Russian reality, and in a bad way. Their prices depend heavily on the season and where exactly you buy them. It is usually cheaper to get them from private vendors, but not in all cases.
On average, the prices of basic foodstuffs in Mauritius are about this:
French baguette – ~10 rubles.
A dozen eggs ~120 rubles.
bottle of water – from 30 to 50 rubles depending on the size
1 liter of milk – ~80 rubles
1l of juice – ~70 rubles
yoghurt ~35 rubles
Breakfast cereals – ~120 rubles per unit
Butter – ~110 rubles per unit
cheese – ~450 rubles/kg
chicken – ~400 rubles per piece or per 1 kg of breast
rice – ~100 rubles/kg
pasta – ~140 rubles per unit
The choice of alcohol in Mauritius is not too great, mostly all imported. There are good local liquors, beer and cider. You can buy beer for 70-100 rubles per bottle, liqueurs cost from 350 rubles. Imported alcohol (including beer) is much more expensive.
Mobile communication
Upon arrival in Mauritius you will probably want to buy a SIM card of one of the local operators and connect a package with mobile Internet. The WiFi in hotels and rented apartments is usually formally provided, but in fact it is often intermittent, or it works only in certain places (for example, in the guest area around reception).
A SIM card in Mauritius will cost you ~180 rubles, and the connection of Internet traffic package for 5GB will cost~800-900 rubles, depending on the operator.
Holidays in Mauritius: tips and prices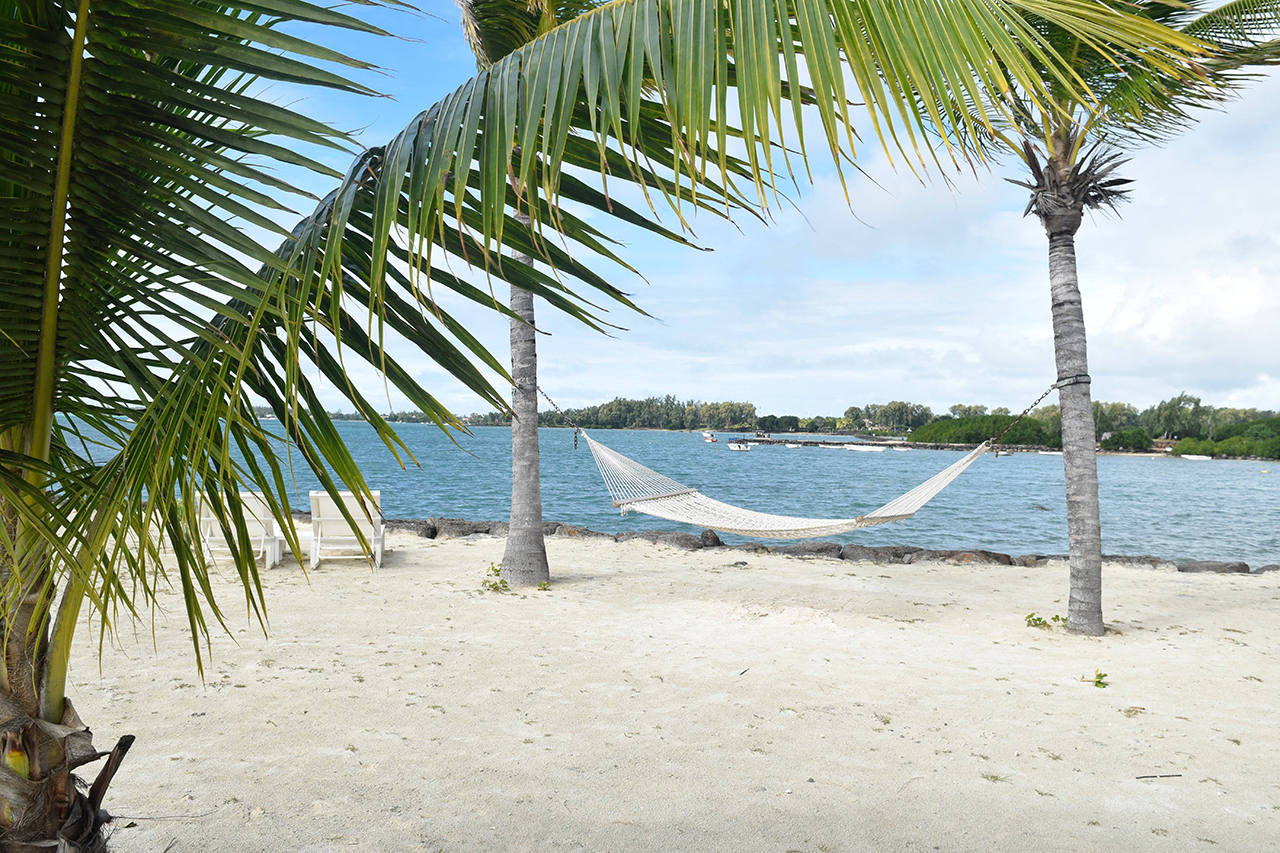 How to rest on the distant and exotic Mauritius? Where better to rest on the island? Here are the prices for holidays in 2022 (tours, tickets, hotels, food) and reviews of tourists.
Mauritius is a small island located in the western Indian Ocean, and a popular resort that has been among the top ten beach destinations for years. Holidays here cannot be called budget, but the comfort and unique nature invariably attracts tourists here.
Visa for Russians is not needed if the purpose of visiting the Republic – tourism, and the period of stay does not exceed 60 days.
Content:
When the high season in Mauritius
The climate on the island is tropical with dry winters and humid summers. The best time for a beach vacation in Mauritius is from November to April . During this time, the relative humidity rises to 80%, the day +30 ° C, +25 ° C at night, the water in the ocean +27 ° C.
From May till October the temperature index decreases: daytime +23. +25°C, nighttime +16 . During the day +23° C and +18° C at night, and +23° C in the ocean. June and July are considered uncomfortable for beach holidays, when the strong winds begin to blow on the island.
Weather in December, January and February
It's the beginning of the high tourist season. It is warm and humid during the day +30 ° C and above, +21. +23°C at night. The water in the ocean is clear and warm +28°C, except during periods when cyclones come. But even at this time, the reef ring encloses the coastal waters of the island. The heaviest rainfall of the year is in February.
Holidays in Mauritius in spring
The tropical heat recedes a little in the spring and holidays in Mauritius become extremely comfortable: +30°C during the day, and around +22°C at night. The water temperature off the coast of +26. +28°С. Cyclones are coming less and less often. According to reviews, diving at this time is one of the best of the year, the visibility in the ocean reaches 20 m. At the end of May strong winds begin to blow, which can spoil a pleasant pastime on the beach.
Weather in June, July and August on the island
This period is considered the low tourist season. The only people who can appreciate the rest at this time are fishermen and surfers, as the strong winds create the right wave, and a school of big fish descends to the shores of the island. The daytime temperature is +24. +26°C during the day, +16. +18°C, little rain, very windy. Ocean currents are increasing, and even the reef ring can no longer provide sufficient visibility of coastal waters. In July, all temperatures reach their lowest values: +23. +25°C during the day, +16. +18 ° C at night. The water is +23 ° C.
Autumn weather
The beginning of the calendar autumn is the driest period on the island, the local spring arrives. At this time, people vacation in Mauritius, avoiding the intense heat. The daytime temperature is +27 ° C, while at night it is still cool +16. +18°С. The water is +23 ° C. Winds periodically rage, but by the end of October gradually subside. November is considered a transitional month from dry cool winter to hot humid summer, so the sunny weather can easily be replaced by heavy showers and gusty wind. But in general, November is said to be a comfortable month for beach holidays in Mauritius: +30°C during the day, +20°C at night, water warm and clear +25°C.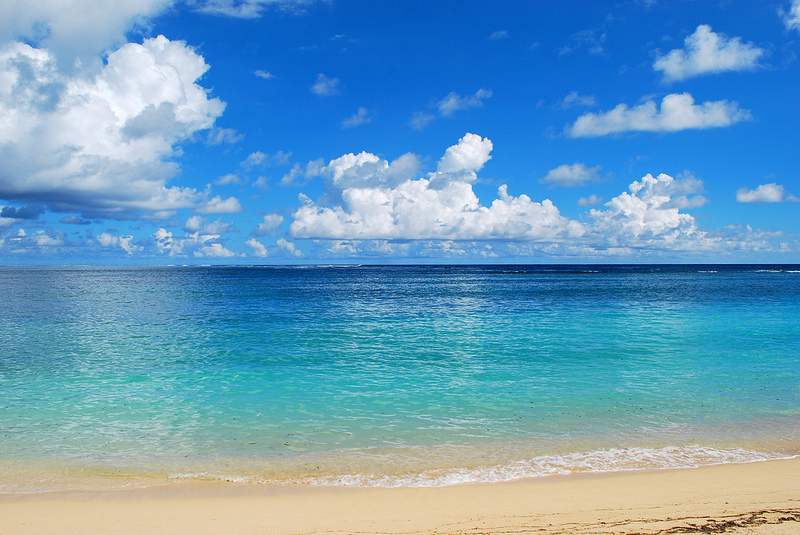 (Photo: Newisalwaysbetter / flickr.com / License CC BY-NC-ND 2.0)
Where to vacation in Mauritius
The island is small in size and can be crossed by car in just 1.5-2 hours. It's easy to get anywhere in Mauritius, so you don't have to be tied to specific attractions when choosing where to vacation.
The northern part of the island is predominantly flat, with popular sandy beaches, safely sheltered from the winds, and the capital city of Port Louis. According to tourists, it is a crowded and comfortable region with restaurants, good hotels, affordable hostels and nightclubs. In this part of Mauritius is better to settle for beach lovers and nightlife.
The southern part of the island is rocky, with small beaches and coves. Local hotels are secluded and there is little entertainment. This part of the island is beloved by couples of all ages and surfers.
On the west are interesting attractions – the reserve of Casela, a waterfall and seven-color dunes Chamarel. The west coast is said to be the hottest. The east coast is the windiest part of the island, so it is better to go here for those who seek tranquility and solitude.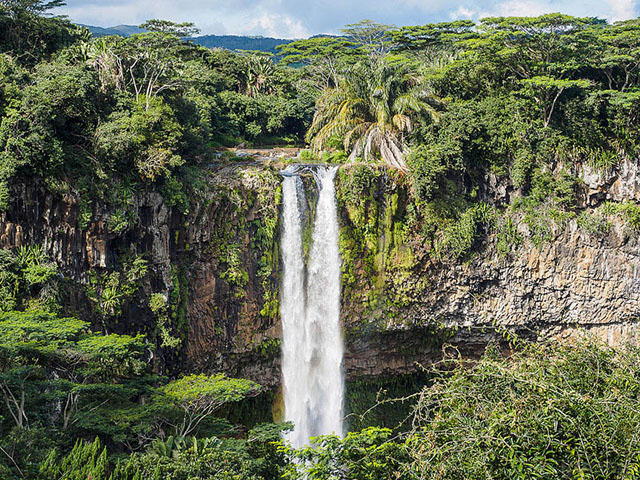 (Photo: Simon R. Rowell / flickr.com / CC BY-NC-ND 2.0 license)
Prices for holidays in Mauritius in 2022
Let's talk a little bit about what vacation prices are in Mauritius in 2022.
Flying to the island is expensive to say the least. The cheapest air tickets, which are from Moscow, cost from 45 thousand rubles per person (round trip). To fly to Rodriguez (belongs to the republic) is much more expensive – from 58 thousand rubles. We recommend searching for tickets on the Aviasails search engine – so you will find the most profitable. Read also the guide on how to find the cheapest tickets.
Food. To eat at a cheap restaurant will cost from $ 4 to $ 9 per person, in restaurants of average price dinner for two with alcohol – about $ 20-40.
Hotels, villas, apartments. If you have planned a vacation in Mauritius in high season, it is better to book in advance – interesting offers quickly sold out. We recommend searching for a hotel on Roomguru.ru, it finds the best price. According to reviews, apartments and villas are in greatest demand. Accommodation is not too expensive: one-bedroom apartments by the sea can be rented from $ 19 per day, double standard in a 3 * hotel – from $ 26. You can relax in Mauritius and luxurious: the price for a room at the 4 * hotel starts at $ 70, in the 5 * – from $ 200.
Prices for tours in Mauritius – 2022
Given the high airfare to Mauritius, those who are flying for a short vacation are better off buying tours – they are quite cheap. For example, the high season in 2022, hot tours can be purchased from only 145 thousand rubles for two people with a flight from Moscow (7 nights). Tours for 11 nights cost from 180 thousand rubles, 14 nights – from 195 thousand. All inclusive packages usually cost about 18-20 thousand rubles more.
Are you interested exclusively in 5-star hotels with meals "all inclusive"? Such tours cost from 230 thousand rubles for 7 nights, from 310 thousand – for 11 nights, and from 360 – for 14 nights. But sometimes you can find more favorable offers.
How to buy a last minute tour? You can compare the prices of all popular tour operators and choose the best option with the help of Level.Travel and Travelate services. We also recommend studying 7 rules of online searching for low-cost tours.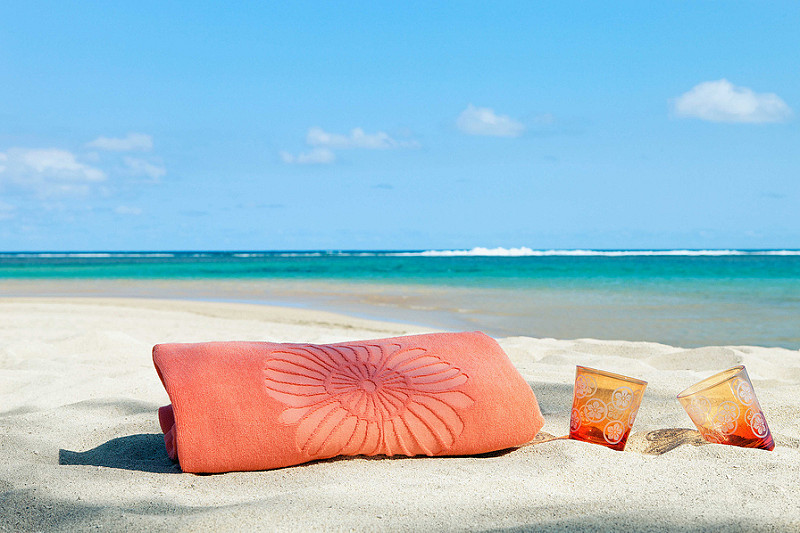 (Photo: Sofitel So Mauritius Bel Ombre / flickr.com / CC BY-NC-ND 2.0 license)
What to do while vacationing in Mauritius
Mauritius is an ideal destination for a variety of water sports: surfing, kiting, snorkeling, diving, parasailing, kayaking, underwater walks, deep sea hunting and fishing are popular. There are also traditional for most resorts activities – biking, horseback riding, golf, tennis, parachuting.
From November to May is the hunting season for predators, the largest of which are blue marlin, tuna and barracuda. The waters of the northern and southwestern coast of the island are considered the most "fishy". According to local rules, the organizers of the fishing retain all the large prey, the tourist fisherman can count only on small fish such as dorado.
Excursion lovers can visit the extinct volcano Tru a Surf, the famous seven-color dunes Chamarel, waterfalls and botanical garden Pamplemus, the architectural monuments of Port Louis and much more.
(Photo: Sofitel So Mauritius Bel Ombre / flickr.com / CC BY-NC-ND 2.0 license)
Holidays with children in Mauritius
Visas are not required, but a long flight (more than 10 hours) and high prices for holidays in Mauritius do not contribute to the popularity of this destination among holidaymakers with children. Although there is a possibility. For family holidays are best suited windless beaches north and west coast. There are comfortable 4 * and 5 * hotels with children's clubs and adapted menu. For entertainment, there's La Vanille Park with giant turtles to ride, Pamplemus Botanical Gardens, and Casela Park where you can feed young lion cubs.
Reviews and tourist tips
Judging by the reviews, the main contingent of vacationers in Mauritius are wealthy sports young people and couples craving for relaxation. All hotels on the island are distinguished by decent service, so tourists recommend paying attention not to the number of stars, but to the description of the beach – sometimes there are large stones and fragments of coral. The most expensive accommodation is in December and January – at this time Europeans come here to rest.
Cab rides are expensive, but the island is well developed bus service, there are rental scooters and cars. The traffic on the island is not for beginners – left-handed, a lot of narrow roads-serpentines.
Local cuisine is a mixture of Indian, French and British cuisine. However, you should not expect special culinary delights, the traditional dish is rice and curry. According to reviews, during a holiday in Mauritius, you should try the smoked marlin and heart of palm, though to find a place on the island, where the delicious cooking, not so easy.
You may also be interested to learn about holidays in the Maldives, Seychelles and the Dominican Republic to choose the best destination for you.