Tours in Thailand – 2022: all inclusive prices.
How much is a trip to Thailand in 2022? We have studied the prices of holidays in Thailand 2022 on all-inclusive tours with flight for two people for 7 and 10 days, and also found out which resorts are cheaper.
The prices for the tours indicated in the article are current as of the time of the update (February 2022) and may change over time. The purpose of the article is to orient the reader in the approximate cost of trips to Thailand in 2022. Last minute tours may cost 30-40% cheaper.
The article shows the prices for a trip to Thailand in 2022 with a flight from Moscow for two people. The price already includes flight, airport transfer, health insurance and meals.
Give discounts on tours! Travelata's service has provided discounts for our readers:
AF1000ASIANWAYS – 1,000 rubles discount on any trip from 60,000 rubles
AFU500ASIANWAYS – 500 rubles discount for stays starting from 40 000 roubles
AFU300ASIANWAYS – 300 rubles discount on any packages starting from 20 000 rubles
still there are promo codes for 2000-3000 rubles to Turkey, Egypt and UAE, the link below
Where and how to enter a promo code for a discount can be found here.
Features of all-inclusive holidays in Thailand – 2022
A few facts to help you with your travel choices in 2022:
Tours for 10 and 11 days may cost the same as a 7-day trip (or slightly more expensive). Be sure to check the cost of vacations for different dates and different numbers of nights.
On an "all inclusive" in Thailand mostly work hotels 4 and 5 stars, three-star hotels are rare, and are not cheaper than higher categories.
Most all-inclusive hotels are located in Phuket, a few are on the island of Samui. In Pattaya, the all-inclusive system is not used, but there are hotels with two and three meals a day.
Thailand is a visa-free country for Russians – on arrival gets a free stamp that allows you to stay in the country for up to 30 days.
Where to buy tours to Thailand at the best prices? You can use our travel search service Travelata and Level.travel – they compare the prices for tours to Thailand from Moscow from all over the world, and show it on the same page.
Minimum prices for a trip to Thailand in 2022 (departure from Moscow, the price for 2 people, not only all-inclusive):
| Travel prices to Thailand | 7 nights | 11 nights | 14 nights |
| --- | --- | --- | --- |
| April | 161000 | 170100 | 183800 |
| May | 152300 | 167000 | 189800 |
| June | 178500 | 192000 | 200800 |
| July | 153000 | 145000 | 162200 |
| August | 150400 | 160000 | 163000 |
| September | 151600 | 168500 | 156000 |
| October | 107000 | 128500 | 137500 |
| November | 145000 | 152000 | 154000 |
5 stars
Most of the five-star hotels in Thailand have a good rating according to tourist reviews (from 8.7 out of 10) and offer services at the appropriate level.
7 nights
In 2022 the prices for tours to Thailand with meals "all inclusive" for two people start from 160,000 rubles. That's the price for a September vacation at the X10 Khaolak Resort hotel. The hotel is located on the first line, has a beautiful beach, for which it is especially appreciated by holidaymakers with children.
Good reviews also get hotels SAii Laguna Phuket and Novotel Phuket Kata Avista Resort, but they are more expensive – from 200000 rubles for 7 nights.
In November and early December 2022 the prices for tours to Thailand are a little higher and reach a peak at the end of December (tours with departure 20-25.12). The cost of tours so dramatically increases because Thailand is a popular destination for the New Year.
Tours in the first decade of January, during the New Year holidays, are still expensive, but after 7-10 January the cost drops. A great option for a holiday in Thailand in January 2022 will be Naitonburi Beach Resort on Naiton Beach – at this time in Phuket excellent weather for a beach holiday, visiting excursions and attractions.
Please note: the cost of tours with other meals can be significantly lower. For example, 7 nights at the Splash Beach Resort on Phuket with only breakfasts cost from 117000 rubles. And in the above mentioned SAii Laguna Phuket the same 7 nights with breakfast cost from 124000 rubles (compare with 200 + thousand for All Inclusive). So we recommend to consider the trip with other types of food.
10-11 nights
Sometimes 10-11 nights tours may cost a little more expensive than the same tours for 7 days. Compare prices and tour lengths to find the best option.
And if you look beyond the all-inclusive, you'll find even nicer prices. For example, tours with a flight to the popular Pullman Pattaya Hotel G for 10 days can be bought for 124,000 rubles, although a one-week trip on the same dates is only slightly cheaper.
Photo: beach in Thailand © livebright
4 stars
Four-star all-inclusive hotels are cheapest on Phuket in Krabi province. For example, a vacation on the first line at Arinara Bangtao Beach Resort and Amora Beach Resort costs from 183000 rubles for 10 nights.
A week of rest in the same hotels in Phuket will cost from 157000 rubles.
For other types of tours (breakfast only) start at 111000 rubles for two people if you vacation in Pattaya (Centara Pattaya Hotel), and from 120,000 rubles if you fly to Phuket (Maikhao managed by Centara).
3 stars
In Thailand there are practically no 3-star hotels that offer all-inclusive tours, and the cost of travel in them is comparable to the price of hotels 4 and 5 stars. So it is better to look for a "four" or "five" at once.
When this article was updated (June), we could not find any all-inclusive tours, but there were tours with breakfasts, lunches and dinners.
How to spend less money on vacation:
Learn how to buy a cheap tour
Take advantage of special discount promo codes
Photo: Samui hotel view © Sarah_Ackerman / flickr.com
Prices by resort
Phuket tours – 2022
Most tourists go on an all-inclusive tour to Phuket – there are good beaches and interesting excursions, although the prices of food and accommodation can be higher than in Pattaya.
Minimum tour prices for 2022:
5 stars – from 196 thousand rubles for a week; from 232 thousand rubles for 10 days
4 stars – from 157 thousand rubles per week; from 170 thousand rubles for 10 days
Holidays in Pattaya – 2022
In Pattaya, there are few all-inclusive hotels, but there are hotels with other types of food.
See how much tours to Pattaya with breakfast cost:
5 stars – from 113 thousand rubles for 7 days
4 stars – from 105 thousand rubles for 7 days
3 Stars – from 100 thousand rubles for 7 days.
What resort to choose
If you are still undecided which resort in Thailand to choose for your vacation in 2022 – read our article Pattaya or Phuket: which is better. You will also need information about the weather and prices in Thailand.
Tours on Koh Samui
At the time this article was updated, there are no all-inclusive hotels on Koh Samui.
The minimum cost of a trip to Thailand for two in 2022 with other types of food:
Holidays in Thailand in the fall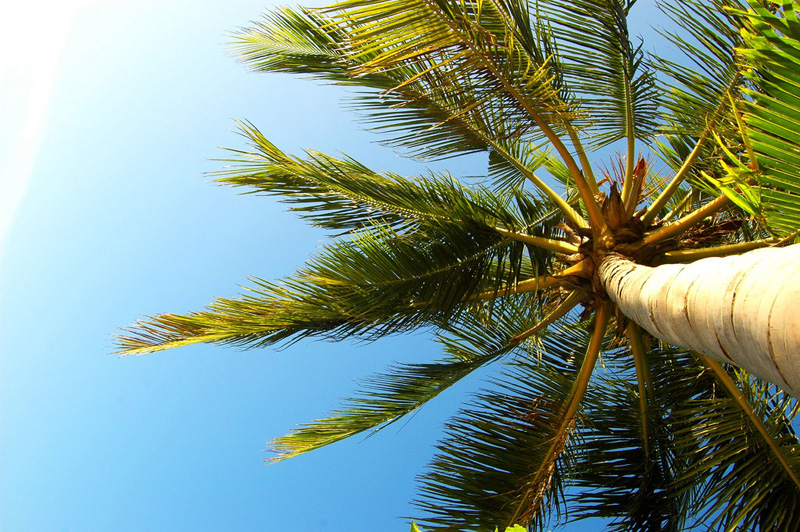 Should I go on vacation to Thailand in the fall of 2022? Learn about the weather in September, October and November. We tell you about holidays and festivals, what to see and do on vacation. Fall tour and hotel prices.
As of May 1, 2022, Thailand is fully open to vaccinated tourists ("Sputnik V" is recognized). Only the unvaccinated need to do a PCR test before departure. In addition, all tourists must buy insurance and obtain ThailandPass. Tour from Moscow now costs from 120,000 ₽ for two people for 7 nights. Here are the optional prices for stays and flights. Information on flights and other aspects of holidays in Thailand may not be up to date now, check with official resources. Check the list of open countries.
In tropical Thailand there is no concept of autumn in the usual sense we are accustomed to, it is always warm here: the air temperature is +30 ° C during the day, +22 ° C at night, the sea +28 ° C. However, in autumn there is a transition from the rainy season to a dry tropical winter, and tourists are not in a hurry to pack their bags, fearing the weather vagaries. Let's find out, is it worth going to Thailand in the fall and where is the best place to rest during this period?
Contents:
Weather in Thailand in the fall
Autumn in the country is primarily characterized by unstable weather. According to reviews, September in Thailand is the rainiest of all the autumn months. Precipitation may be both during the day and at night, but a strong cooling effect does not bring, the air temperature ranges from +26 ° C to +32 ° C, water temperature +28 ° C.
The warmest and least rainy September in Samui island: daytime +32 ° C, nighttime +24 ° C. The second half of September sees more precipitation. It is cool and humid in Krabi province and Phuket: +24. +26 ° C during the day and +21 ° C at night. It's +28°C in Pattaya by day and +22°C at night, but the sea becomes muddy and unfit for swimming because of frequent rains.
Where to find cheap tickets? Use the search engines Aviasales and Skyscanner – they compare prices of all airlines. Learn the secrets of finding cheap airline tickets.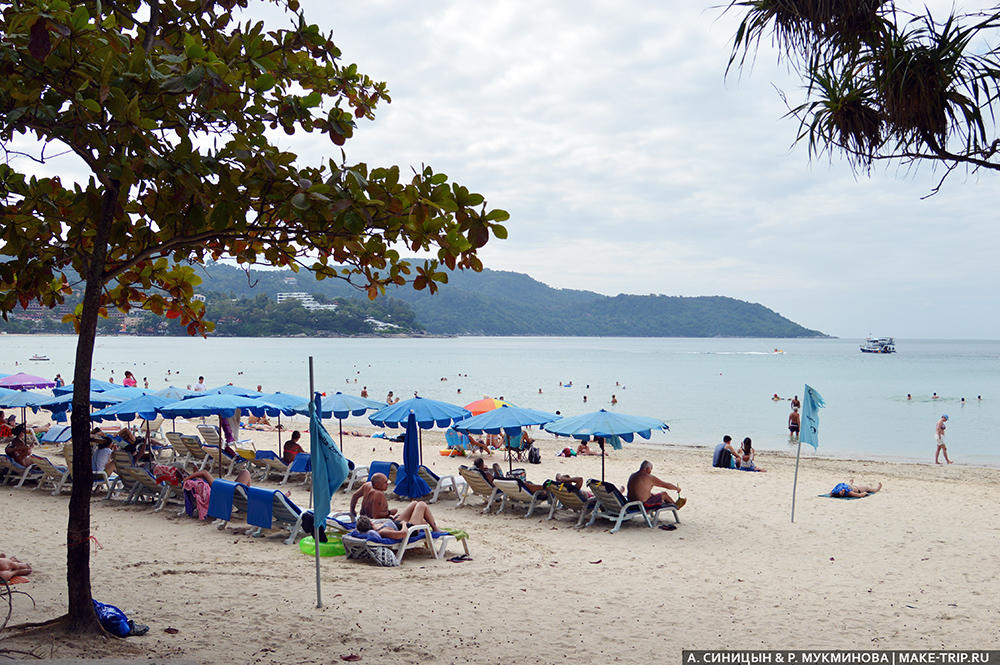 In October the weather in Thailand improves: the rainfall decreases significantly, and the air gets warmer than +30°C. In Phuket and Krabi province it's +30°C during the day and +24°C at night. It's +27°C in the sea. It rains less, but the sea periodically storms. In Bangkok and Pattaya +32 ° C during the day and +25 ° C at night. On Samui in early October, overcast, day +31 ° C, +24 ° C at night, the sea is rough, and the high waves attract surfers.
According to feedback from tourists, the weather in Thailand finally gets better only in November . The rainy season is over, the air is warm, pleasant and not as humid as in early autumn. In Krabi province, Pattaya in Phuket +29 ° C during the day and +25 ° C at night. But on the other hand, a trip to Koh Samui is better to be postponed until the best time, because in November there are frequent storms with gusty winds.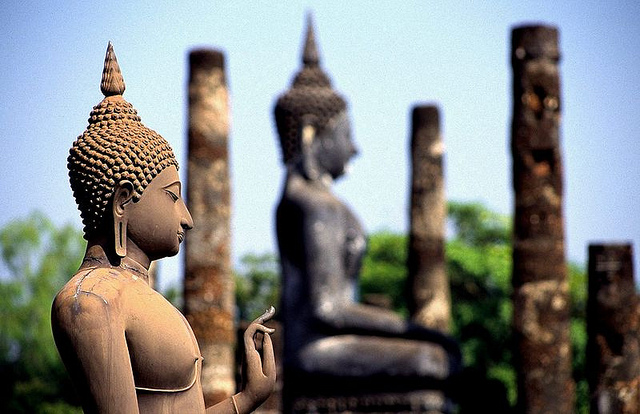 (Photo: melenama / flickr.com / CC BY-SA 2.0 license)
Things to do in Thailand in the fall
According to feedback from tourists, in September, October and November vacationers in Thailand like to spend their time mainly on the beach, weather permitting, of course. Tourists sunbathe, swim, surf and scuba dive, ride water skis and scooters. Some enjoy rafting, kayaking and snorkeling. Active young people have fun bungee jumping, playing paintball and airsoft, riding elephants, horses and ATVs.
Avid shopaholics can indulge themselves in the numerous shopping malls and markets. Lovers of exotics also have a good time, because during the holidays in Thailand in September, October and November you can try a variety of exotic fruits. In the autumn there are a lot of juicy pineapples, papayas, jackfruit and dragonfruit.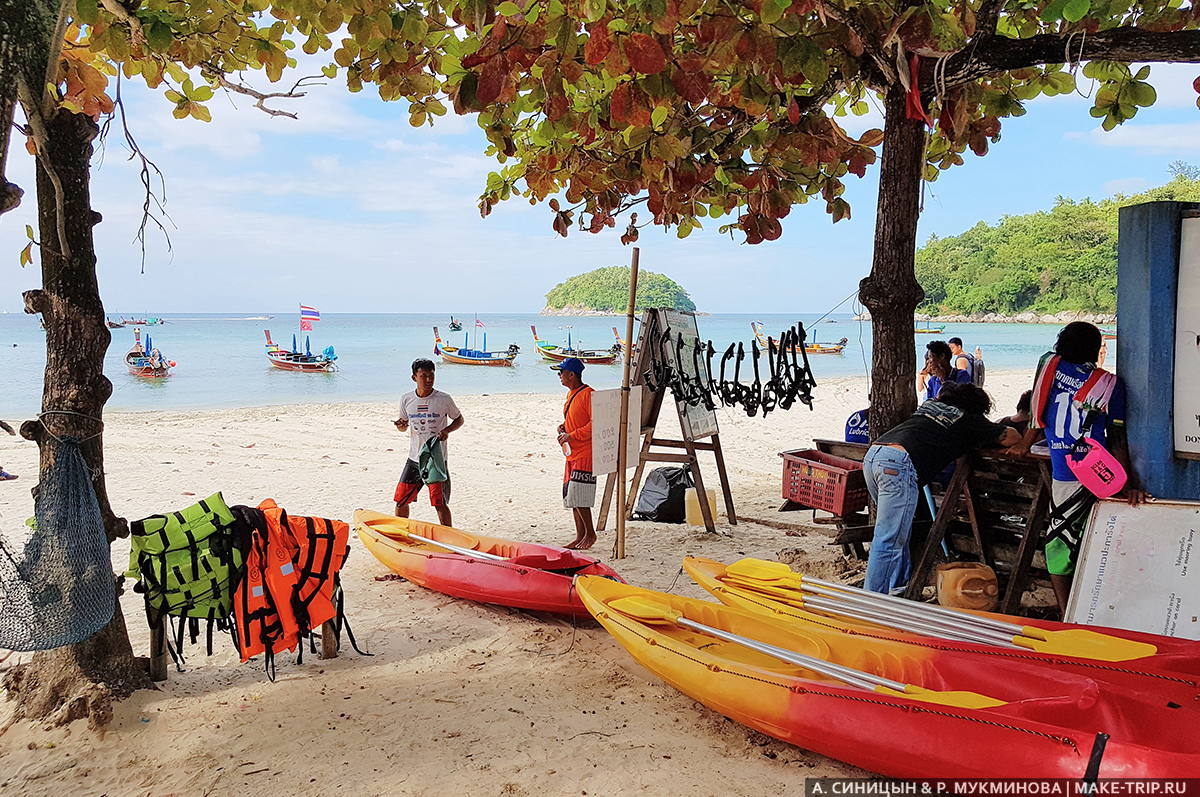 What to see
The best time for excursions is considered the winter period from December to March. However, according to tourist reviews, Thailand in September, October and November is also good for sightseeing. It all depends on the weather conditions. Invariable admiration of tourists cause the numerous Buddhist temples, popular island tours to Ko Chan, Ko Kud, Samui, Phuket, Cha Am and Hua Hin, city tours. At the service of tourists in Thailand are such exotic entertainment such as elephant safaris, trips to farms and plantations, open-air zoos and floating markets.
In Phuket Town you can walk around the city and see the buildings of Portuguese and Chinese architecture. Vacationers in Pattaya are offered a tour along the River Kwai with visits to waterfalls, canals, and other attractions. Krabi province is rich in natural attractions – hot springs, caves and beaches.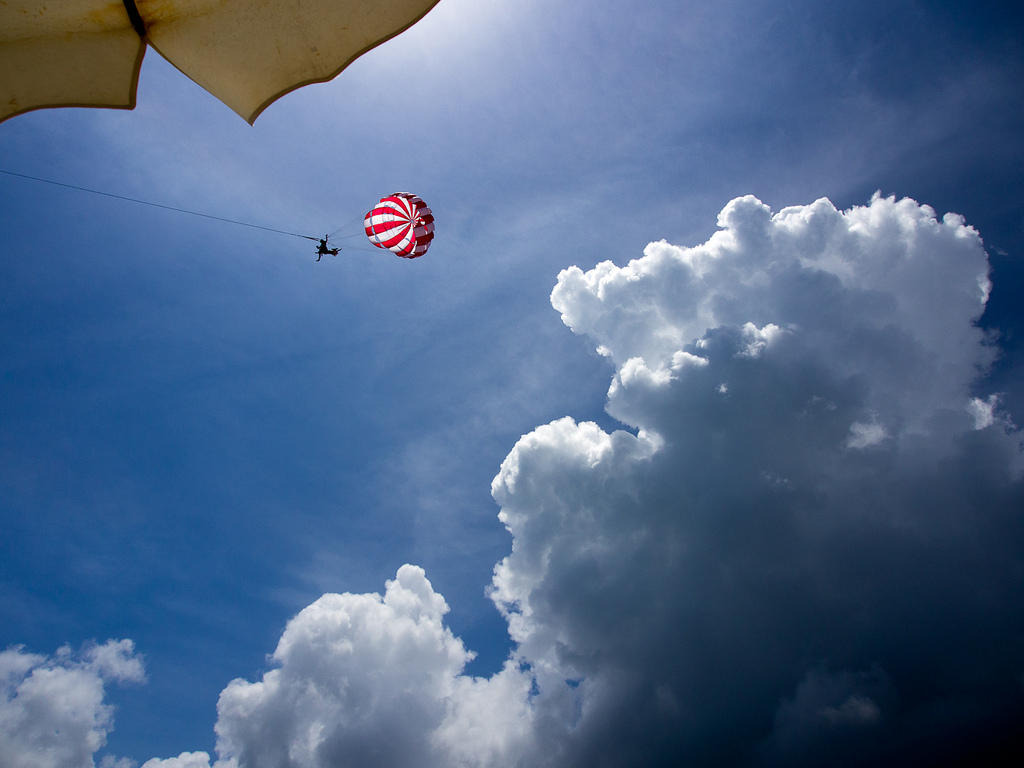 (Photo: tdp_photos / flickr.com / CC BY-ND 2.0 license)
Popular attractions in Bangkok include the Great Royal Palace, Erawan Elephant and Buddhist temples, Bayok Sky Tower with observation deck, Siam Ocean World, Safari World, Siam Park amusement park and Dream World theme park.
Choosing where to go in Thailand in September, October and November with children, pay attention to the dolphinarium with pink dolphins in Pattaya. In addition, judging by reviews, young tourists like excursions to the crocodile farm and the Khao Kheow zoo, where you can feed an elephant, a giraffe, a rhinoceros and other exotic animals.
(Photo: Roberto Trombetta / flickr.com / CC BY-NC 2.0 license)
Fall Festivals and Celebrations in Thailand
Thais are very fond of festivals, so there are often colorful events. In September and October, the Thai capital hosts a music and dance festival, Samui hosts a jazz festival, and Hua Hin hosts an elephant polo competition for the Royal Cup.
In October, the rainy season ends with a rowing competition. This sporting event is usually accompanied by fairs and musical performances. One of the most beloved national holidays in Thailand is called Loi Kratong, the festival of the spirits of water and light. It is celebrated everywhere, but it is most popular in the north. According to tourist reviews, being on vacation in Thailand in October, it is worth to take part in this event.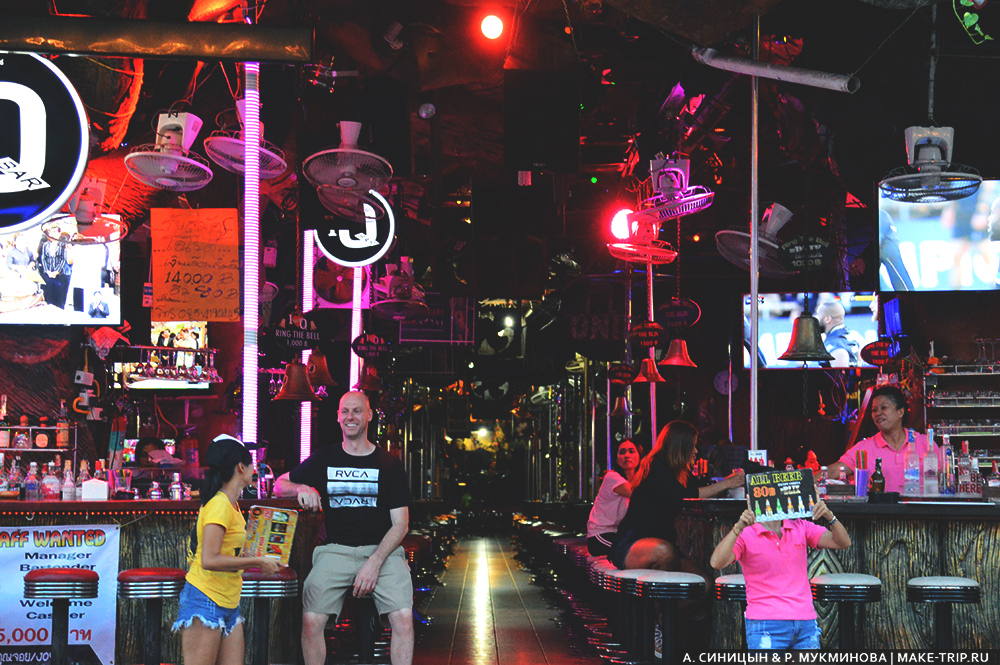 All residents on this night go to the water and lower the little boat (kratongi), decorated with flowers and lighted candles in the center, some put a coin. The holiday is not without a parade and fireworks, there are fashion shows and beauty contests.
In November, the Festival of Monkeys takes place in Lobpuri (150 km from Bangkok). Hundreds of Javanese monkeys live within the walls of the ancient temples of Wat Phra Kang San and move freely through the city. The monkeys are treated to sweets, eggs and fruit and overlooked for their eternal mischief.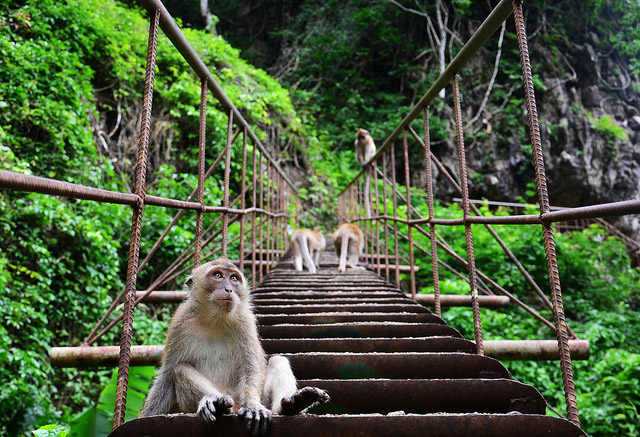 (Photo: Kerem Tapani / flickr.com / License CC BY-NC-ND 2.0)
Tour prices to Thailand in the fall of 2022
Tour prices in the examples are for two people.
Prices for tours to Thailand in September and October 2022 are quite acceptable, as in summer. At the same time the flow of tourists in these months is small, beaches and hotels are half-empty. Since the second half of October, the demand for this destination increases, along with it the prices grow, and in November the cost of tours increases by 25% compared with September and is close to the price level of high season.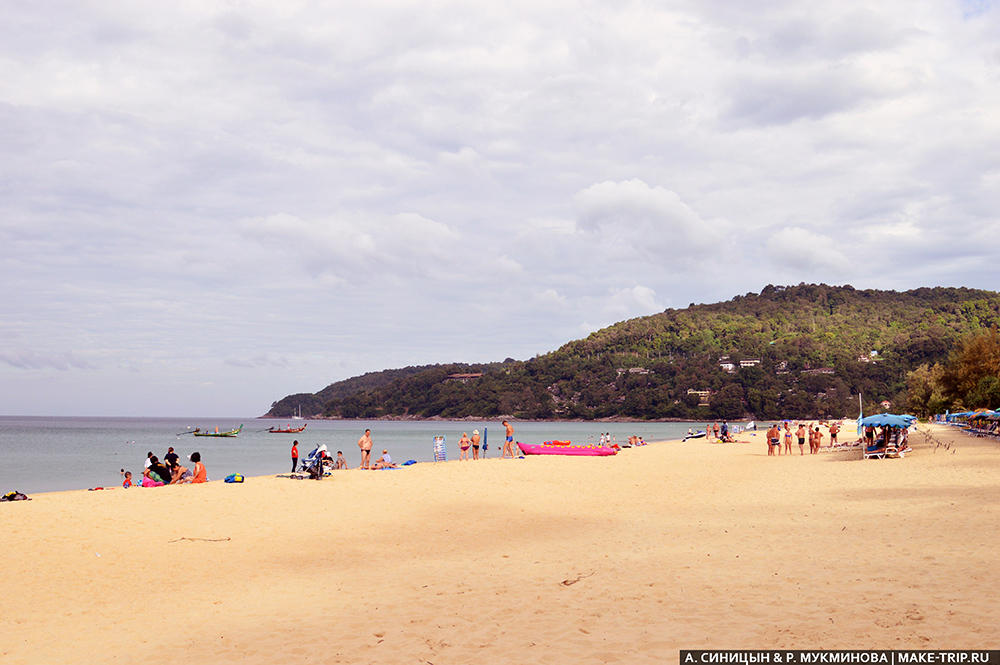 In the fall of 2022 you can buy a seven-day tour for two people with a flight from Moscow from 50 thousand rubles. If you buy a ticket with a flight from St. Petersburg, it will cost from 75 thousand rubles. Prices for tours to Thailand in September, October and November from other cities in the country is also not too high: for example, to fly to rest in September from Vladivostok can be from 50 thousand rubles, from Yekaterinburg and Novosibirsk – from 60 thousand rubles.
Search for last minute trips on Level.Travel and Travellata services – they will find the best deals among different tour operators. Want to save your money? Read our 7 rules for buying tours online.
Hotel prices in Thailand in the fall of 2022
For the review, we decided to choose accommodation in one of the most popular provinces among tourists – Phuket. Selection was carried out with the help of the service Roomguru, thanks to which you can not only compare prices and see pictures, but also read the reviews and ratings of guests to choose the best option for accommodation.
The cheapest accommodation is in guest houses. One of the good choices is Happy Fish Guest House , where a room for two will cost from 450 rubles per night. Go to the page of the Guest House →
A room at 3 star The Yim Siam Hotel, which has received a lot of positive reviews from tourists, is a little more expensive – from 680 rubles per night for two people. Go to the hotel page →
Staying at five star hotel ID residences Phuket will cost from 1800 rubles per night for two people. For this money you will get a comfortable room with mountain views, as well as the ability to use the outdoor pool and other hotel services. Go to the hotel page →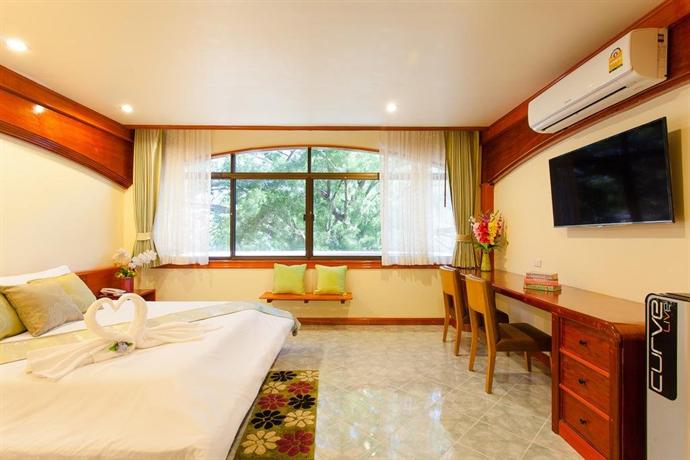 (Photo: roomguru.ru / Hotel ID residences Phuket)
Tourist Reviews and Tips
Tourists do not recommend traveling to Thailand with children in September, as the weather is unstable: tropical rains are frequent, and the sea periodically storms. If strong winds, bringing rainfall, may please surfers, then swimming in the raging sea will be just dangerous. Sometimes there are floods, which makes it impossible to tour the country, and because of the strong waves at sea are often canceled and boat trips.
If you want to save some money, then it is better to choose not September, and October for a holiday in Thailand, the difference in prices for tours in 2022 is not great. However, you should be prepared for weather surprises, because the rains though it becomes less, but they still happen.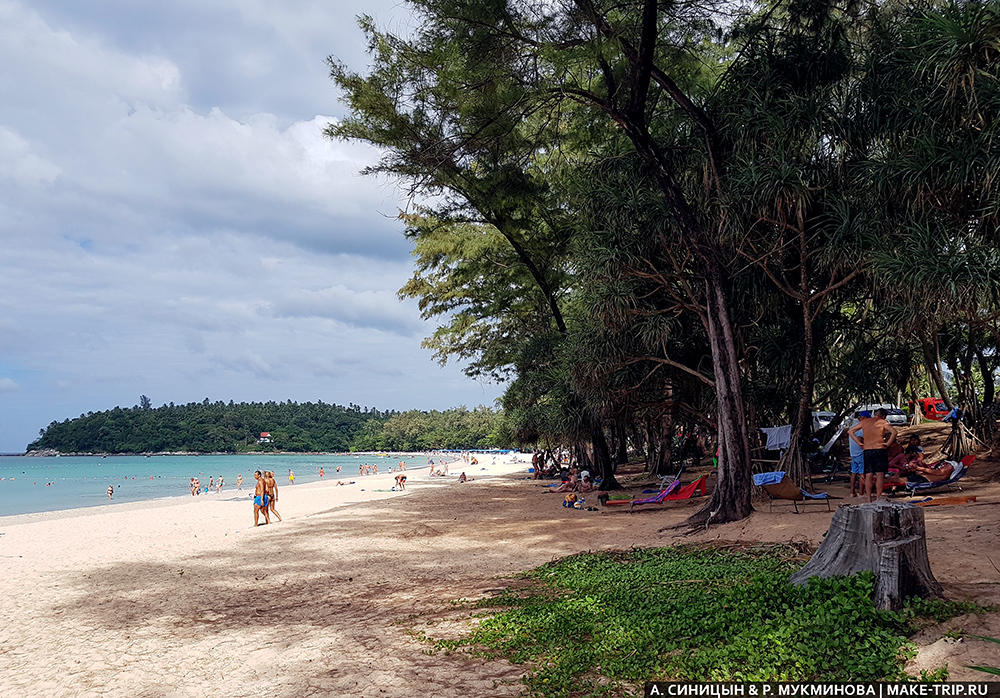 According to feedback from tourists, the weather in November in Thailand is much drier, and holidaymakers have a great opportunity for a full beach and sightseeing vacation. However, the prices of tours are high. Although, as practice shows, people decide to travel even in the "wet" September, and the trip is quite successful, except for a couple of short rains during the week, which are unlikely to strongly interfere with the intended plans.