How to get from Debrecen Airport to the city and Budapest
Debrecen International Airport (Debreceni nemzetközi repülőtér) is the international airport of the city of the same name in the east of the country, located 6 km southwest of Debrecen. Debrecen is the second largest city in Hungary; the local airport is the second largest passenger airport in the country after Budapest Airport.
The airport name in English is Debrecen International Airport, airport code IATA: DEB, ICAO: LHDC. Official website of the airport: Debrecenairport.com. This airport is small, with a passenger turnover of only 318,000 people a year.
In the summertime it hosts charters to resorts and is mainly used as a hub for low-cost airline Wizz Air.
Bulgarian Air Charter: Burgas
Corendon Airlines: Antalya
FlyEgypt: Hurghada
Germania: Dresden
Lufthansa: Munich
Travel Service Hungary: Antalya, Barcelona, Corfu, Zakynthos
Wizz Air: Barcelona, Basel, Bove Tille Airport (Paris), Bergamo Airport, Eindhoven, Larnaca Airport in Cyprus, London Luton, Malta, Moscow Vnukovo, Milan-Malpensa Airport, Palma de Mallorca, Tel Aviv-Ben Gurion Airport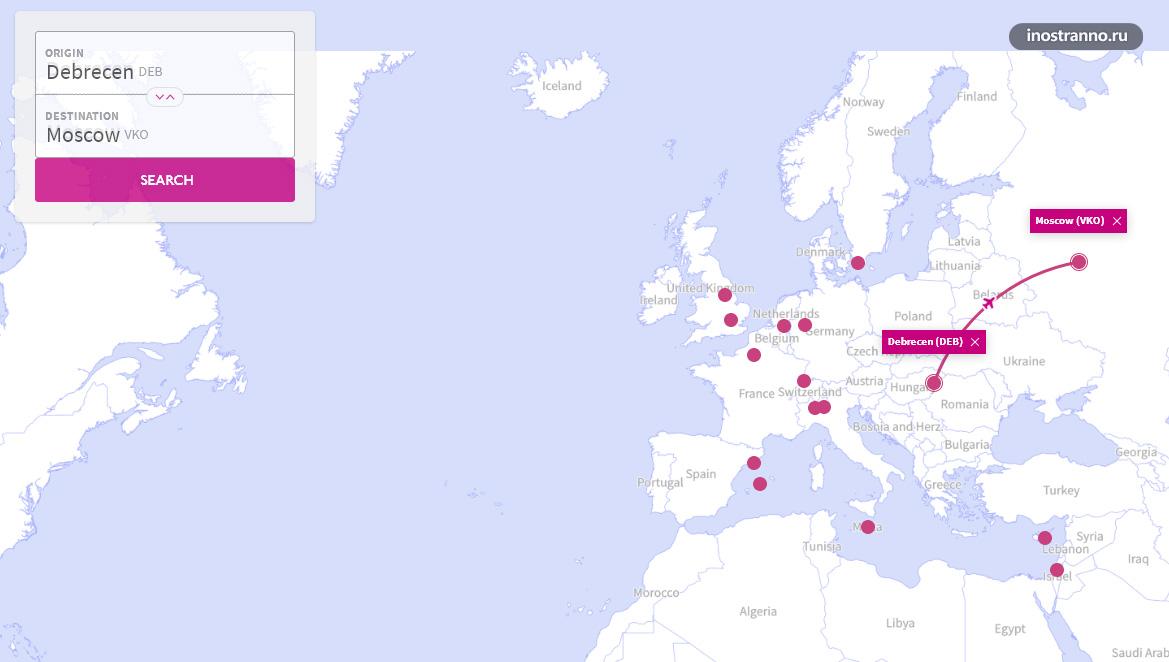 So if you want to get to the above cities on a budget, you can use Debrecen as a transfer point.
By the way, the flight from Moscow to Debrecen by the budget airline Wizz Air starts at about 24 euros per one way. The travel time is 2 hours and 20 minutes. There is an Airbus A320 on the route.
Note that there is no exchange office at the airport, only an ATM. The exchange rate of the Hungarian forint for 2021 is as follows: 1 euro = 355 forints.
The only terminal of the airport looks very unpresentable, more exactly like a typical building from Eastern Europe.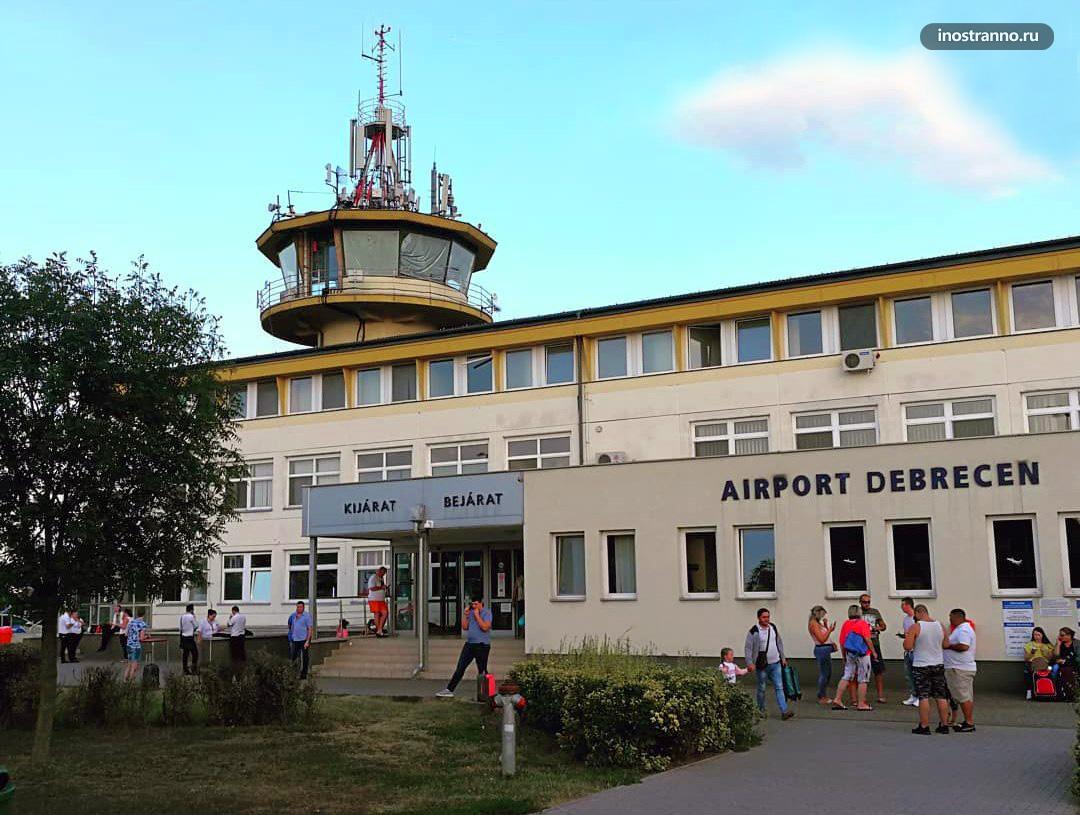 Bus from Debrecen Airport to the city center
The airport is connected to the city center and Debrecen's main train station by shuttle buses. The Airport1 and Airport2 buses are operated by the local transportation company Debreceni Közlekedési Vállalat (DKV).
The Airport1 bus route starts at the airport and runs through Debrecen's main train station (Nagyállomás stop), where regional and international buses and trains depart from, as well as some streetcar routes. Travel time to the station is only 13 minutes.
The Airport2 bus route connects the airport with the northern parts of the city.
The schedule of buses is adjusted to the time of departure and arrival of planes at the airport.
The fare is HUF 330 if you buy the ticket in advance or HUF 400 if you buy the ticket from the driver.
Passenger rail service to the airport is no longer available, and the railroad tracks are only used to transport cargo. Passenger service will be restored only if passenger traffic increases.
If you arrive at the airport by car, the airport has a paid parking lot. Parking costs: 600 HUF per hour; 1200 HUF per day or 6000 HUF per week.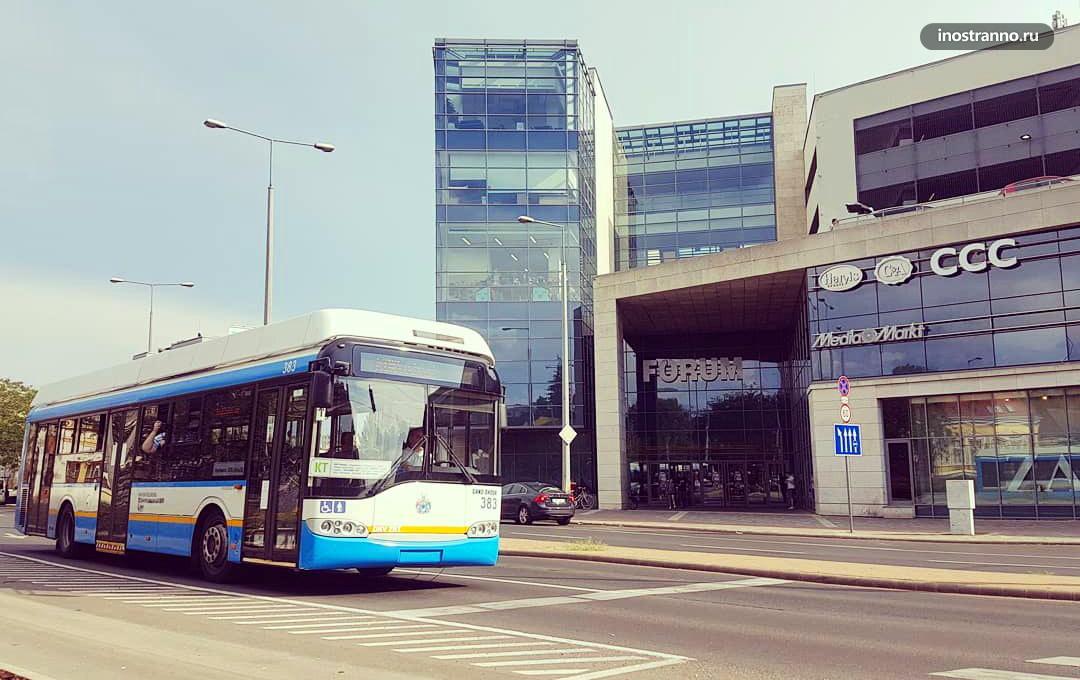 How to get from Debrecen Airport to Budapest
There is no direct bus or train connection between Debrecen Airport and Budapest. Therefore, you will first need to take a shuttle bus to Debrecen Central Railway Station, where you need to buy train tickets and make a change.
Trains to Budapest run frequently, about twice every hour in the morning, while in the evening there are far fewer trains. Depending on the type of train, the travel time ranges from 2:46 to 4:22 hours. The distance between the stations is: 221 km. The fare in second class is about 14 euros. In Budapest trains arrive at Budapest-Nyugati station.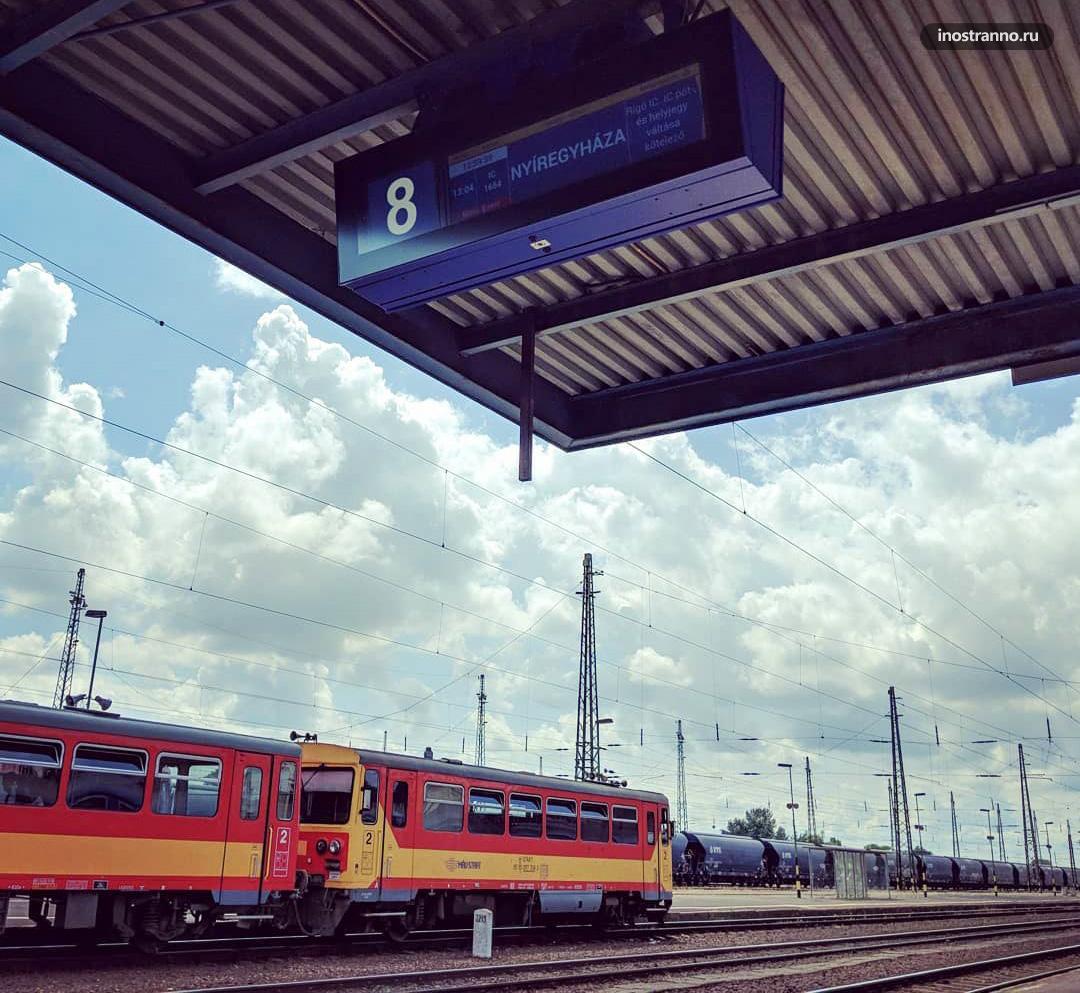 Rent a car
From Debrecen Airport to any city or attraction in Hungary you can reach by car, which is available at one of the rental companies. There are three firms' offices at the airport: Autonom Debrecen, Europcar, and Hertz.
Prices for rentals are a little higher than in Budapest, for example, Opel Corsa with a mechanic will cost 130 euros and Skoda Octavia – 260 euros per week. You can make a reservation and compare prices of all companies in the Russian version of the Rentalcars website.
Ideas for travel we have described in the article "Interesting places in Hungary", which includes Miskolc, Tokaj wine region, Regez fortress, etc.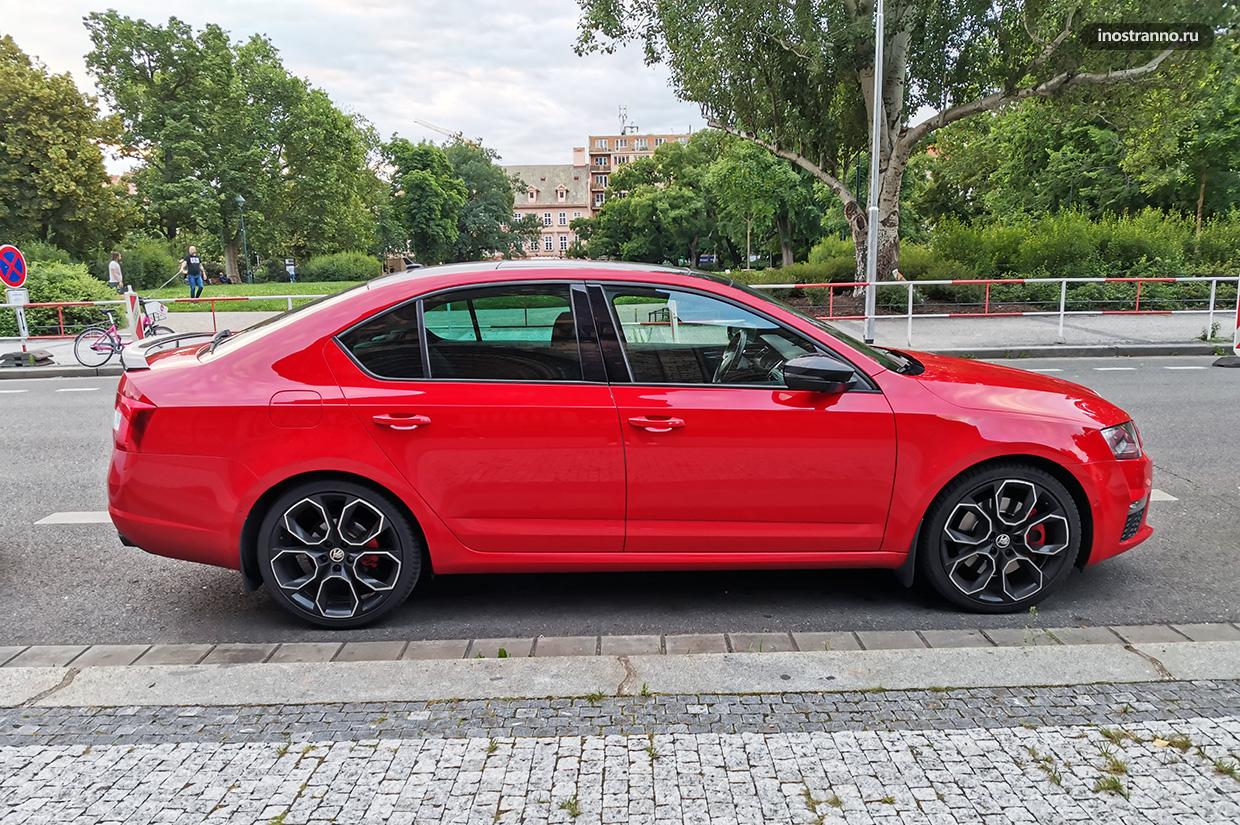 Cab from Debrecen Airport
When you exit by the arrivals area, you will see a number of local cabs that are obliged to take you to the city center for a fixed price. Only forints are required to pay, and only some cabs accept bank cards.
Fares range from 2,500 forints (trip to zone 1) to 6,500 forints (trip to zone 4), depending on the area you're going to.
Alternatively, you can pre-book a taxi-transfer with a reliable Russian company. At an appointed time, the driver will meet you at the arrival area and take you to any hotel in Debrecen, Budapest or the famous resorts of Hungary.

You may also be interested in
Websites for saving money while traveling!
Hotellook – Honestly compare prices and discounts for hotels and apartments in 50 booking systems (Booking, Agoda, Ostrovok.ru etc.). Plan your trip in advance and save up to 40%!
✈ Search the cheapest air tickets without extra charges from the reliable agencies of Aeroflot, S7, Ural Airlines and all known airlines of the world.
Driving from Debrecen to Budapest and other cities
The post is dedicated to all those who are looking for an answer to the question: Debrecen – Budapest: how to get there. I'm writing it primarily for those arriving to Hungary by WizzAir flight Moscow – Debrecen and going to Budapest. But also for those who decide to go from Budapest to Debrecen the article will be useful. You will also learn how to get from Debrecen to other locations in Hungary and neighboring countries.
To overcome the distance Debrecen – Budapest and find yourself in the Hungarian capital (or vice versa) can be done in several ways.
By train.
By bus.
The transfer.
Car rent.
Below I describe each option in detail. Do you want to skip directly to the description of a particular method? Click on the relevant paragraph of the article content, which is located just below.
If you're actually flying into Debrecen Airport, first read the link article about this air harbor. There, including how to get from the airport to Debrecen. I also advise staying in Hungary's second most populous city for at least a day.
From Debrecen to Budapest by train
The train Debrecen – Budapest runs from early morning to evening.
Distance Debrecen – Budapest (by train): 221 kilometers.
Travel time: 2:44 (fastest) – 3:45 (longest).
Ticket price: 4,000 – 6,000 forints (price per adult).
How to buy: at the ticket office of the train station or in the machine there (here is a video instruction) or on the website of Hungarian Railways (here is a video instruction).
Important: you can save up to 20% of the ticket price if you choose an e-train-ticket. With e-train-ticket you don't need to print the ticket through a special machine (in this case the discount is only 5%), but in any place with a printer. It will be enough to save a pdf-file with the tickets on your smartphone.
Trains leave every hour, you can leave from Debrecen to Budapest by train without any problems. It is enough to buy tickets for second class, it is more than comfortable in trains and I do not see any sense to overpay for first class carriages. Accordingly, when boarding the train, look at the carriage in which you sit. On it should be drawn a number 2.
Of nuances, I note that it is not necessary to stand in front of the car and wait for the controller (as in Russia). Tickets are checked after the departure of the train.
Trains from Debrecen to Budapest most often go to Nyugati railway station, more rarely to Keleti, even more rarely to the station Kelenföld.
From Debrecen to Budapest by bus
Not the most convenient way to get to Budapest, as there are simply no direct buses connecting the two cities. I have no experience of traveling with transfers either, but if you suddenly decide to, you buy a ticket either at the bus station ticket office or from the bus driver.
Who got from Debrecen to Budapest (or vice versa) by bus, please share your experiences in the comments to the article.
Transfer Debrecen – Budapest
The most comfortable way to get from one city to another. I do not advise to negotiate with local cab drivers, the price will be higher than adequate. And not everyone will want to go to Budapest from the locals.
You can book a transfer from Debrecen to Budapest in two ways
KiwiTaxi transfer costs start from 130 euros and you can learn more about it on the website of the service.
Our transfer rates between Debrecen and Budapest (or return) are as follows:
1-2 persons – 120 euros.
For 3-4 people – 140 euros.
In KiwiTaxi it is necessary to make an advance payment, when ordering from us, you do not need to pay anything at the beginning. The payment is made at the end of the trip.
Transfers can be ordered from Debrzen Airport, as well as from anywhere in the city.
The form for ordering a transfer is below.
Journey time: 2 – 2,5 hours.
To Budapest from Debrecen by car
The distance between Debrecen and Budapest is 230 kilometers. You can cover it by your own car, rent a car, ask for a hitchhiker.
For those who are going by own car, will be useful article about toll roads in Hungary.
For those who want to rent a car when arriving at Debrecen airport, I advise to study my experience of renting a car in Hungary.
There are rental agencies' counters at Debrecen Airport and it can't be rented. It is better to look at the rates of several companies in special aggregators. One of them is Rentalcars.
Well, if you want to find a hitchhiker, the service BlaBlaCar to help. Download the application, register and look for the right ride.
I hope that the question Debrecen – Budapest: how to get there is no longer a problem for you. Now let me tell you how to get from Debrecen to other Hungarian cities and neighboring countries.
From Debrecen to other cities
In Hungary, if you don't have a car, the most convenient way to travel from Debrecen is by train. In addition, Debrecen is located near the border with Romania. Accordingly, it is convenient to fly here for those who want to travel in this country. And again, the easiest way to get to Romanian cities is by train.
How to get from Debrecen to Hajdúszoboszló
The Debrecen – Hajdúszoboszló direction is served by both trains (electric trains) and intercity buses.
The Debrecen – Hajdúszoboszló train departs every 20-30 minutes, travel time 15-20 minutes, cost 370 – 700 forints.
I haven't taken a bus to Hajdúszoboszló from Debrecen, but they sure do. They depart from the bus station, travel time is 30 minutes.
I recommend taking the train to other cities close to Debrecen. For example, the direct train Debrecen – Miskolc goes an hour and a half, the ticket costs 2,000 forints.
There are no direct trains Debrecen – Eger, you need to go with at least one change. Travel time: from 2 hours and 20 minutes, ticket price: from 2,200 forints.
How to get from Debrecen to Heviz
You can't bypass Budapest to get from Debrecen to Heviz. First you have to get to the Hungarian capital by train and then go to Heviz by train or bus. More about how to get from Budapest to Heviz told in a separate article.
How to get from Debrecen to Romania
How to get from Debrecen by your own/rented car to any of the Romanian cities, I think there are no questions. Enter your destination in the Google Maps app or your navigator and hit the road.
The distance Debrecen – Oradea is 75 kilometers, Debrecen – Cluj – 220 kilometers, Debrecen – Brasov – 480 kilometers, Debrecen – Bucharest – 680 kilometers.
The roads in Romania are not so good, although they are gradually being built. Now several highways such as A1, A2, A3, A4 and A5 are laid. It is planned to finish construction by 2020. Logically, the easiest way to get from Debrecen to Cluj, Brasov or Bucharest is A3. But the maps for some reason persistently send me to the A1. I've driven on it, and I can say that where the road is ready, it's perfect. A real European Autobahn.
When crossing the border, do not forget to pay the toll.
The second way to get from Debrecen to Romania is by train. However, there are almost no direct trains. Most likely you will have to change in the Hungarian Püspökladány (Püspökladány). If you want to buy a ticket online you can use our article on buying international tickets using Budapest – Vienna as an example, but don't tick direct connections only, because then the system will show you only direct connections, which usually don't exist at all.
The train Debrecen – Oradya with one connection takes on average 3 hours, the ticket costs 11 euros.
Debrecen – Cluj train takes six hours.
Train Debrecen – Brasov 13 hours.
The train Debrecen – Bucharest takes 16 hours.
From Debrecen to Vienna by train
As of 2018, there is one direct train Debrecen – Vienna. Departs at 5:15 am and arrives in Vienna (Wien Hbf ) at 11:21, which means a travel time of just over six hours. Ticket price: 19 euros.
There are many more connecting flights and with some of them you get even faster than with a direct train. True, you will have to make two transfers. For buying a ticket comes handy article from the previous section.
Airport, train station and bus station on the map
To help you, I have marked on the map the Debrecen airport, bus station and train station.
Always yours, Daniel Privolnov.
Individual and group tours of Budapest and Hungary from Sputnik! Discount of 5% on ANY excursion with promo code TRIPANDME21 Choose excursion
Our adventures in the format #twotouchkneescountingthebeast – subscribe to our Youtube-channel.
The site's channel on Telegram. Join in! And here I'm posting some beautiful pics