Inexpensive vacation in Sochi in the summer of 2022
In this article we will try to talk about how to make the cost of living in the resorts of Sochi less, and the vacation more interesting and useful.
Prices for holidays in Sochi in the summer of 2022
How much money you will spend at the resort depends on:
the time of purchase of the tour;
Class hotel, its remoteness from the center and the sea;
the cost of rail and airline tickets;
entertainment costs;
a specific month of the season.
Let's consider these points in detail.
Prices for flights, train
About trains. Look for tickets well in advance. It matters which train: fast, branded; what carriage: compartment, reserved seats, sleeper, deluxe. For the first two categories, the price of 1-ticket Moscow-Sochi in the summer of 2022 will be in the range 3600-8200 rubles. For higher categories – 9250-31800 rubles. The difference, as you can see, is substantial.
Booking tickets for the train is easy with the service Poezd.ru
About airplanes. It's cheaper to buy with Aviasales a few months before your trip. The price depends on the airline, time of departure. In early spring, the cost of a ticket to Sochi in June from Moscow starts at 3500 rubles. By the summer it will become twice as expensive.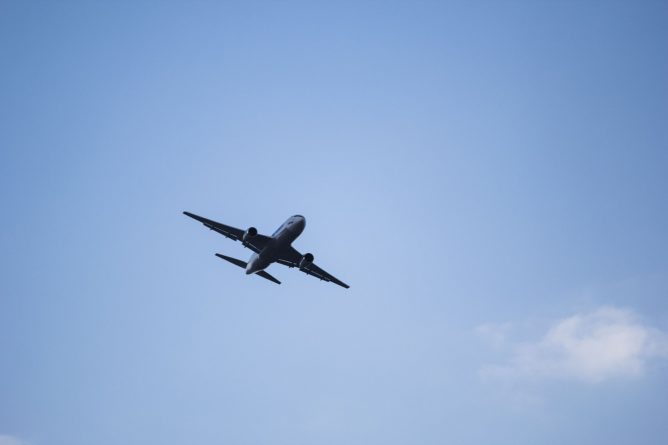 Prices for all inclusive tours
The prices here are flexible, they vary depending on demand, the hotel stars, remoteness from the city center. By booking an "all inclusive" tour a couple of months in advance, you will gain 30-40%!
Prices in the summer of 2022 is something like this (package of 7 days, with a flight from Moscow, for two): in June – from 30000 rub. July – 36000 rubles. August – 37000 rubles. Cheaper will be released, if you take the tour for 2 weeks, then, for example, in June it turns out not 60000 rubles, and 49000 rubles!
Please note. The prices are current at the time of writing.
For booking package tours, including all-inclusive tours, we recommend Travelata.ru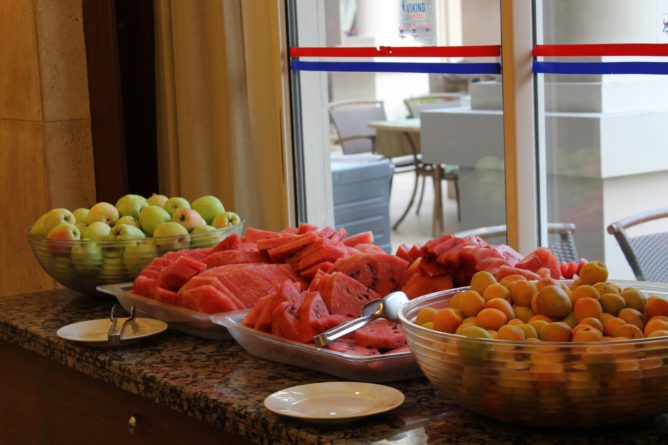 Prices for car rental
Car rental in Sochi is a popular service. The city is one of the longest in the world. So many people find it more convenient to travel from the center of the city to the Olympic Park, Krasnaya Polyana or Krasnodar by reserving a car. In prices at the beginning of June it looks like this:
Compact – from 2000 rubles for 1 day.
Medium class – from 2000-3000 rub.
Luxury – from 2000-3000 rub.
Additional services: child seat – 200 rubles, booster – 100 rubles.
Trip to Abkhazia must be coordinated, it will be 2500 rubles more. Add 5000 rubles as deposit. You'll get the money back if the car won't be damaged.
* Please note. The prices are valid at the time of writing.
To rent a car in Sochi we recommend an international service Myrentacar.com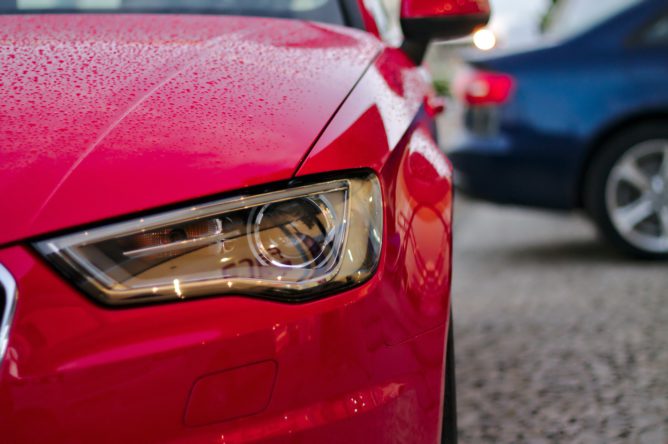 Where to rent a place to stay
The resort offers a wide range of hotels, as well as private accommodation. On the 1-2 coast lines are located resorts and 5-3-star hotels. Here the amount per day for a couple with 2 children will be 15-20 thousand rubles.
In the 3-5 lines (farther 200 meters from the sea) services offer more modest hotels, guest houses, apartments for rent. For the same family two-star hotel will cost about 10000 rubles, and a two-bedroom house of 2500 rubles.
Hotels in Sochi in the summer
The cost of hotels in the summer of 2022 affects: how many stars the hotel has, its location in relation to the sea and the city center, what additional services are offered, how far in advance you book a room. The advantage of staying in hotels is the safety of hotel guests, provision of food.
Hotellook – allows to compare prices for hotels in Sochi from leading booking services
Putyovka.com – booking stays in boarding houses and sanatoriums in Sochi
World of Bases – recreation centers, guest houses, cottages, eco-hotels of Sochi.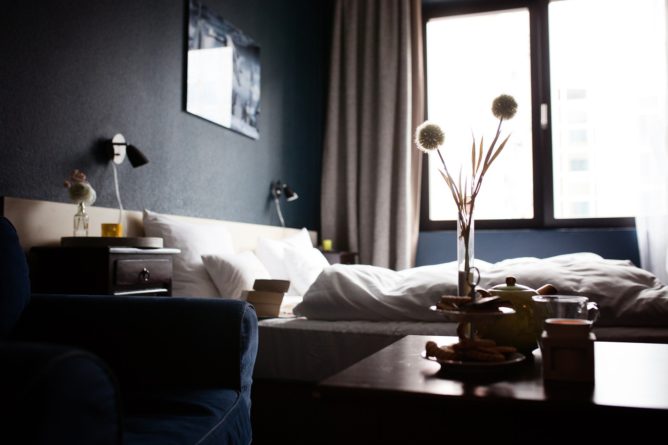 Private Sector in the summer
What good is the private sector of the city? It is much cheaper, and you can bargain with the hosts. Plus it is easier to be alone with your company, because you can make your own regime of rest.
The only thing to be ready for is to find an accommodation in the private sector on the 1-2 coast line – it is impossible.
Daily.ru – Sochi apartments and flats for rent with reviews and financial guarantees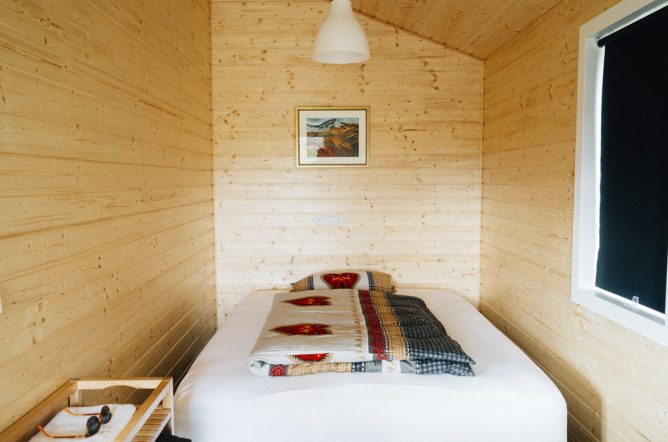 What to do in Sochi in summer 2022
Sure, you should not lie on the beach like seals Go on excursions, take a trip to the mountains, go on catamaran "Dagomys", visit a concert in the Organ hall or c/z "Festivalny", go for a ride on water attractions. In the daytime, visit the Oceanarium and Dolphinarium, and in the evening to see the performances of artists on the city embankments and singing fountains in the Olympic Park. It is convenient to combine a visit to the Winter Theater with an open-air exhibition "Phytophantasy.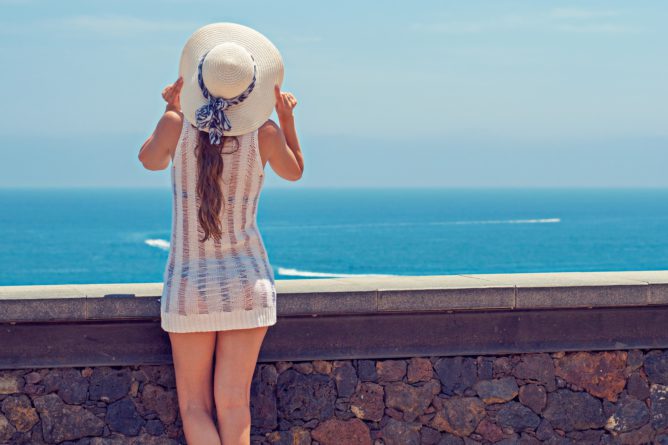 Where to go. Excursions in Sochi
According to many Sochi residents, the most successful in this regard is the Adler district . Red Glade with cable cars, Akhshtyrskaya cave, mineral springs Chvizhepse – all nearby. To Abkhazia also it is not far, therefore, having seen lake Ritsa and New Athos caves, will remember them for all life! We recommend to take excursion where it is possible to visit in one day the Yew-Box Grove and on a tower of mountain Akhun.
In the Lazarevsky area, in the village of Golovinka, there is an interesting route "33 waterfalls" with bathing in the waterfalls of the Shakhe River, visiting the famous dolmen monolith and the patriarch tree liriodendron. There are also popular routes "Mammadov Gorge", "Emerald Valley". Of course, for the tour, the entrance to the territory of the National Park must be paid. Cheaper will come out if you refuse to buy the proposed wines, honeys, and take sandwiches.
Tripster.ru – fascinating excursions of Sochi from locals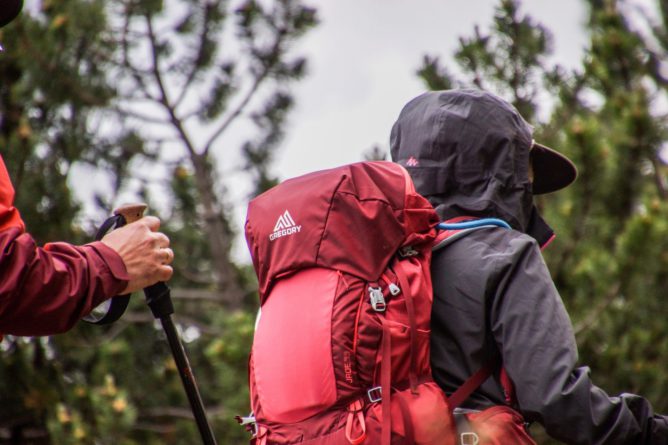 What to visit. Events in Sochi in the summer
The cultural program in the summer of 2022 promises to be rich. For example, in June you can visit the annual film festival "Kinotavr", a concert of Enrique Iglesias, ice shows, the play "The Master and Margarita". In July the Lenkom Theater comes to town with "Juno and Avos". In August, Loboda and Basta will perform. The guests of LiveFest Summer festival at Rosa Khutor will be Bi-2. Qualifying stages of the World Fireworks Championship will be held during the summer.
And the city's museums – Art, History, N. Ostrovsky, Friendship Tree – will invite you to interesting exhibitions.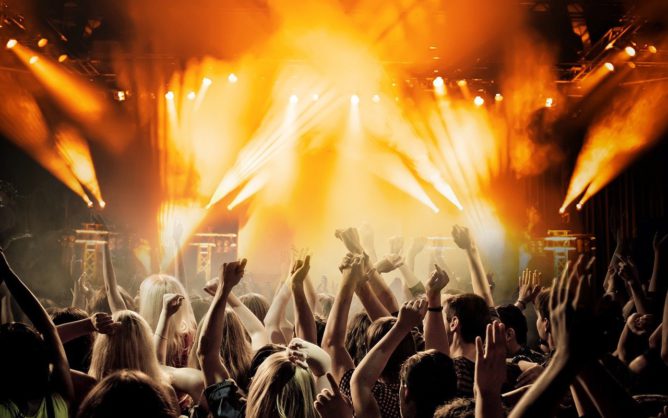 What to see. Sightseeing in summer
There really is something to see in Sochi. Be sure to visit the parks "Arboretum" and "Southern Cultures" . Here there are huge collections of exotic plants. The territories are large, you can walk around and admire the nature all day long. In the area of Dagomys there is a charming place "Koryta", where the river West Dagomys formed a network of tiny lakes and waterfalls. In the hottest heat it is worth replacing the sea with a cooler river.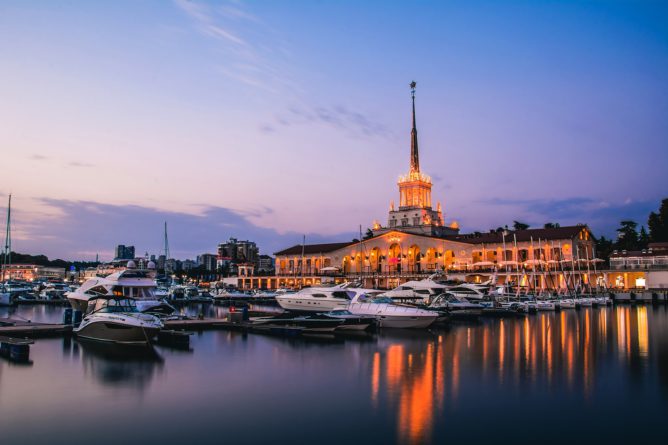 Where to bathe
Pay attention to the following clean beaches with free entrance.
Central district: "The 73rd kilometer" is actually a wild beach, it is good with its cleanliness and a possibility to have privacy and cook kebabs, but it is not equipped. "Riviera" is a city beach near the park, fine pebble, recently reconstructed. "Albatross" – a municipal sand and pebble beach, convenient to get to from Donskaya and Vinogradnaya districts.
Adler district: "Imeretinsky" (Olympic), sandy; "Ogonyok" – well-equipped town beach, fine pebble and sand. "Chaika" is a municipal pebble-sand beach. It is especially loved by the citizens. There is everything for swimming, diving, eating and entertainment.
Lazarevsky district: the beach "Central", excellent infrastructure, but the pebbles are coarse. "Svirsky" – the beach attracts clean water, fine pebbles, fewer people in the peak season. Beach sanatorium "Biryuza" – comfortable, clean sea water, fine pebbles and entrance, free for all.
Khostinsky district: "Primorsky", attractive for family holidays because of the fine pebbles, gentle descent, comfort, a mass of entertainment. One minus – too many people on the beach. "Hosta" is an excellent beach in the center of the district with a very good infrastructure, a mass of entertainment. However, there is a railroad nearby. But "Krasny Sturm" is the cleanest, not crowded, good for diving and fans of "wild leisure", but not equipped.
Of course, there are much more beaches in Sochi, about 160. Since we are talking about the possibility of spending less, we draw your attention to these ones.
Expenses can be decent: rent of equipment, yachts, attractions. But the choice is yours.
Don't forget that a "chocolate" tan is not healthy, so from 11.30 till 16.30 do other things.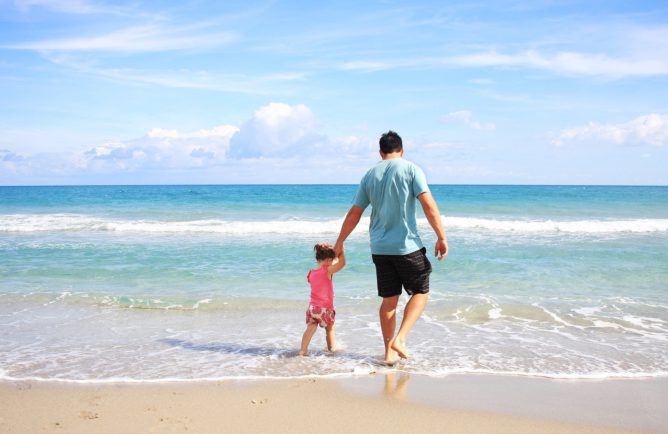 Holidays with children
Not less than half of tourists who come to Sochi for recreation are family people with children. So to combine the interests of adults and children is not easy. However, if possible, the motor and cognitive needs of the child should be satisfied. There are water parks in any of the 4 districts of the city, and for the sake of the Arboretum, circus and Riviera Park you can come from Lazarevsky.
Adler district is good because it offers a lot of entertainment for children in the Olympic Park and excursions, available and interesting for children. So for 1 day you can visit the trout farm (children are allowed to feed the fish), see the "Glassblower Show" and visit Akhshtyrskaya cave.
As for the accommodation with children in the summer of 2022, it is better to prefer renting private housing. Come out cheaper, you will not depend on the schedule of lunches and dinners, no one to annoy the children's cries and fuss.
If you are not satisfied with this option, almost all hotels in Sochi have everything you need for a holiday with children: a pool, a children's playroom, a tutor / animator, a buffet.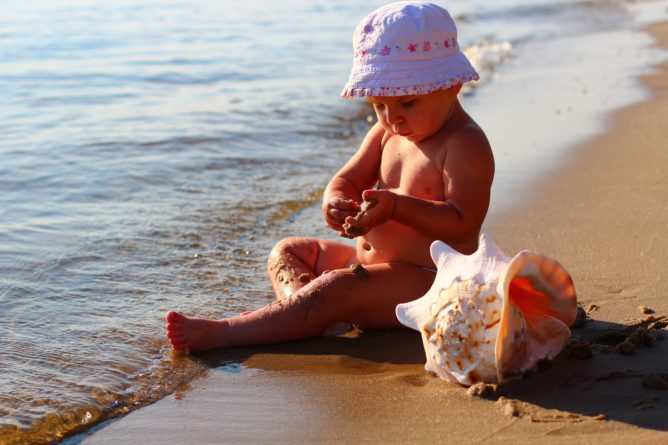 What to try
The multinationality of the city puts a mark on the flavor of the city. There are plenty of restaurants and cafes with excellent cuisine. We recommend tasting it:
khashloma, a hearty Armenian lamb goulash with vegetables and seasonings;
khalyuzhi – Adygean chebureks with soft homemade cheese and herbs.
smoked or fried red mullet;
khachapuri boat in sadzharsky ;
River trout with lemon slices baked in foil.
And you can take away anything you liked: churchela, dried persimmon, adjika, Adygei smoked cheese, Krasnopolyansk balsam.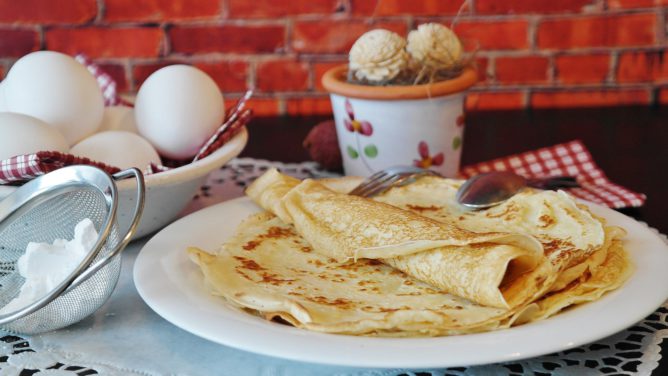 Weather
Summer in Sochi is peculiar. In fact, it lasts 4-4.5 months – from June to mid-October, or even more. But June is not a hot month. Average air temperature is +21 ° C, sea +18-21 ° C. In July, it gets hotter, especially in the second half. The air temperature reaches +27-35 ° C, and the sea +24 ° C. Therefore Northerners (especially the elderly) to travel to the southern capital in the summer, it is recommended to do it either in June or in the first half of July.
Average temperature in August is +30-35 ° C, but may reach up to +40 ° C, sea water +24-26 ° C. But Sochi is a long city (145 km) and there are areas where in August it will be a bit cooler. For example: Lazarevskoye, Dagomys, Hosta.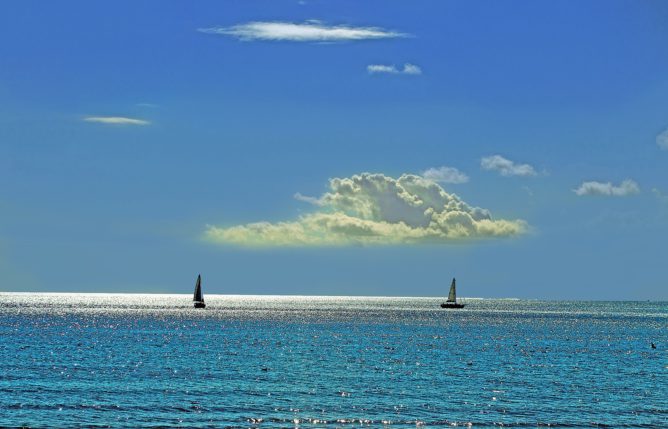 Read also: what the weather will be in Sochi in June, July and August 2022
How to dress
Sochi is called the city of contrasts. During the day the weather can change dramatically, so be prepared for anything. Give preference to clothes made of natural fabrics. T-shirts, shirts, shorts, breeches, windbreakers, light sundresses and T-shirts will do you good. Low-heeled shoes: clogs, flip-flops, sandals, light sneakers. Footwear for excursions, hiking must be well fixed leg.
The sea bottom in Sochi is stony more often, so it's not very pleasant to enter the water. Get special slippers. High-heeled shoes (if you really want to) are required for visiting restaurants, theaters, walking along the embankment in the evening. Hats, sunglasses and an umbrella are a must.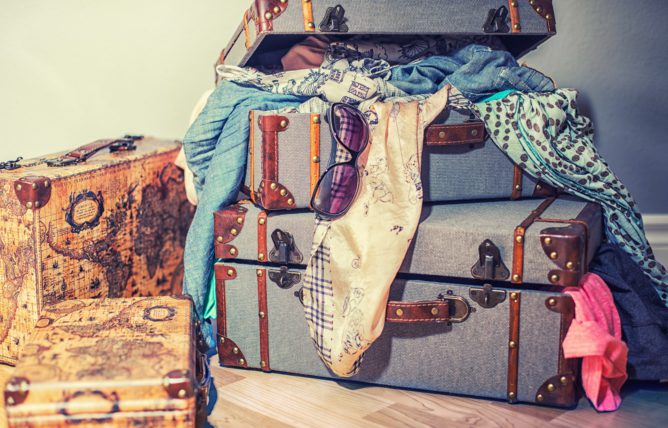 Reviews
The resort of Sochi is doing everything so that people, having rested at the sea, left with pleasant impressions. And, indeed, the reviews are mostly positive . People like the warm sea, plenty of sunshine, the opportunity to see the panorama of snow-capped mountain peaks. They also note the positive emotions they had with their children at the Olympic Park. Of course, not everyone is happy with high prices. But next time they come, they know how to make their holiday cheaper.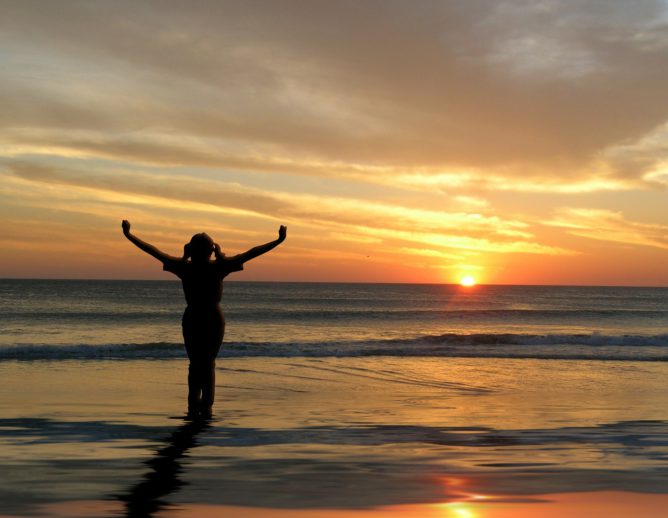 Useful tips
Unfortunately, no holiday season in the city does not do without unpleasant and even fatal cases. Most of the tips from locals are as follows:
How to have a cheap vacation in Sochi.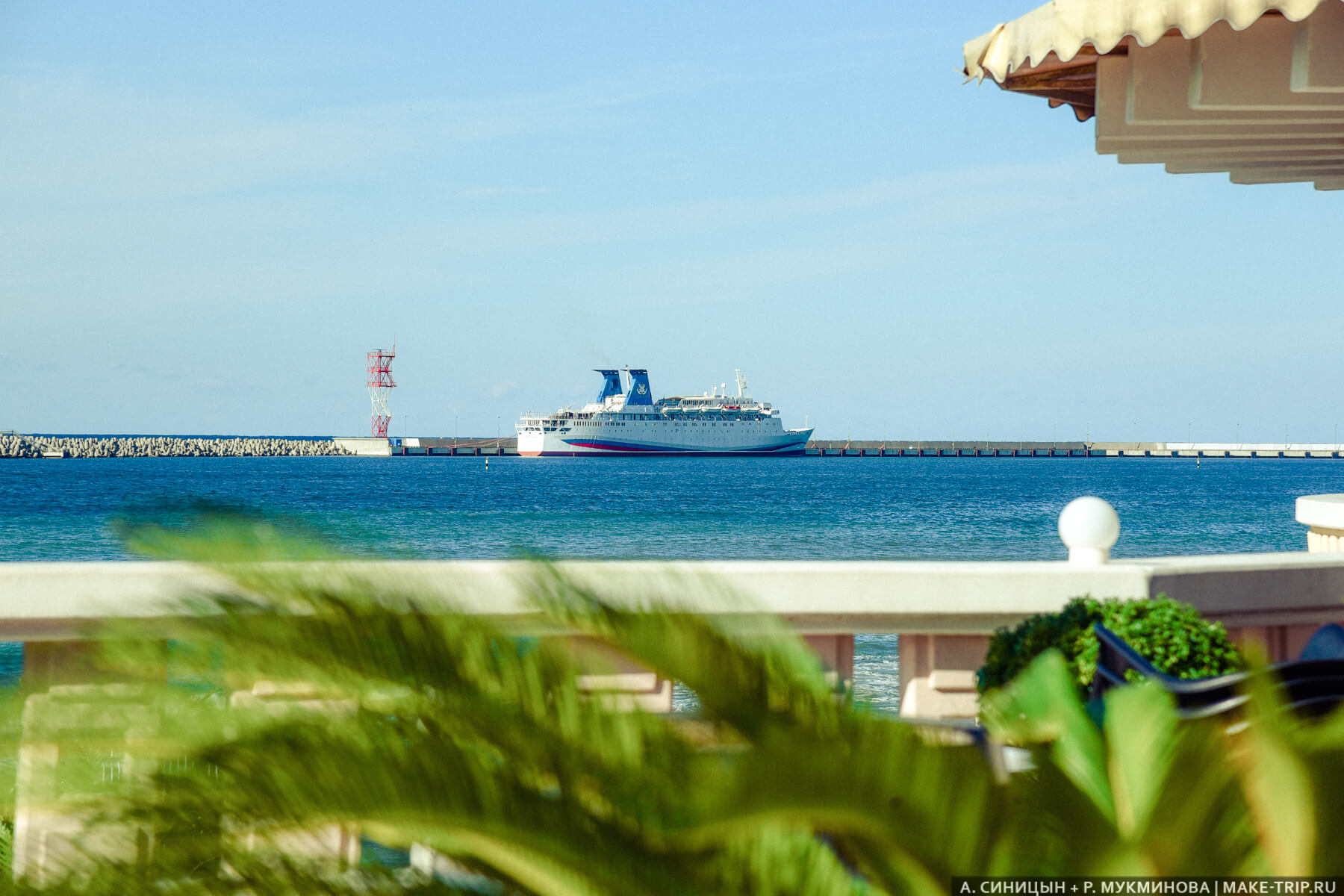 Sochi is the most expensive resort on the Black Sea. But even there really rest cheap! Learn how to save money on vacation. I tell you about the right choice of season, profitable buying tours and booking accommodation, budget substitute excursions and much more.
Content:
Choosing the season
This is the most important point for those who want to go on vacation in Sochi on the cheap! Prices for tours and accommodations in summer and low season differ greatly – about 2-3 times, and sometimes even 10 times. This is the Russian south, do not be surprised.
For a beach holiday I advise to skip the peak summer season (July and August) and come on holiday in the first half of fall. We also prefer to come to Sochi in September and October. The weather is wonderful, the water is still warm, there are fewer people at the resorts and the prices are lower.
For the sake of nature and waterfalls come in spring. At this time, everything is in bloom, and the rivers are as full as possible, so the waterfalls, gorges and parks will be especially beautiful, much better than their summer version. Some tourists specifically go to Sochi in the spring to see the blooming of sakura, wisteria, magnolia and other flowers and trees. Read why you should come to Sochi in spring.
For a holiday at a health resort in Sochi choose the off-season or winter. It is much cheaper to improve your health.
For winter holidays in the mountains instead of a hotel in Krasnaya Polyana you can book a hotel near the sea. At this time, accommodation in them is much cheaper. Take a look at our selection of Sochi hotels with a heated swimming pool – it will be especially pleasant to spend the winter in such hotels.
Even in October on the beaches of Sochi there is a lot of life. So it is safe to come! Sochi is green all year round, not only in the spring! The photo was taken at the end of October.
Choice of resorts
Greater Sochi consists of many resorts. In addition to the city of Sochi itself, Adler and the Imereti Bay, it also includes a string of small villages. Most expensive to rest in Sochi. Will cost a little cheaper holiday Imeretinka and Sirius: there are both luxury five-star hotels and high-level "four", "three" and boutique hotels. Considerably cheaper can rest in Adler and Lazarevskoe – these are large resorts with developed infrastructure. But if you want to have a rest on a budget, it is better to visit some small coastal towns in Sochi: Dagomys, Vardane, Ashe, Golovinka, Loo and others. Read on the links our guides and tips on rest in these resorts. Also see a comparison of resorts in Greater Sochi.
Very interesting: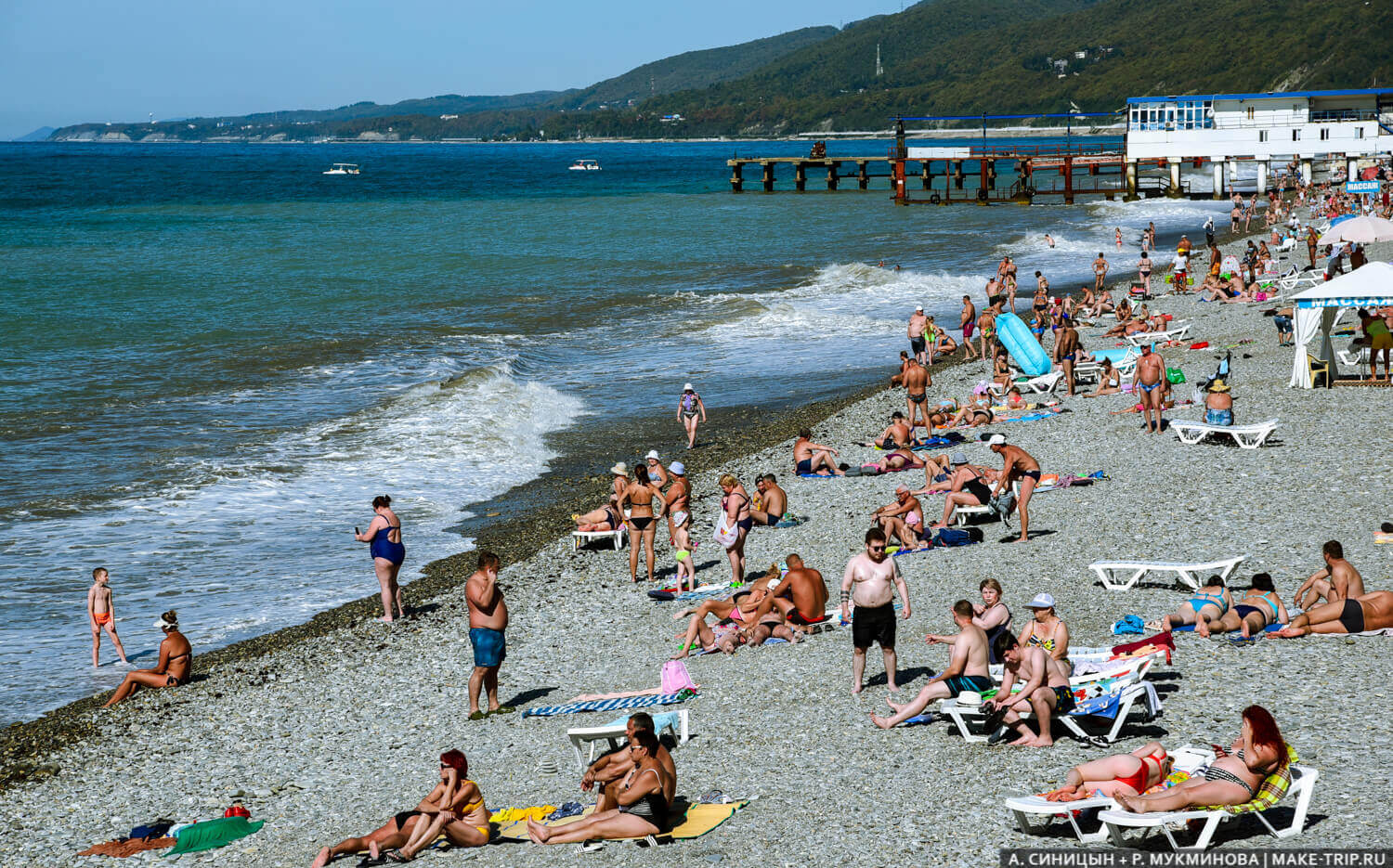 The beaches and infrastructure of Lazarevskoye do not differ much from Sochi, but the vacation here is significantly cheaper.
Greater Sochi resorts and beaches on the map
How to get to Sochi on the cheap
There are many ways, you only have to choose the best one for you.
Airplane . It is possible to fly to Sochi cheaply from Moscow, St. Petersburg and many Russian cities. There are many flights, the competition is high, so the prices are adequate. In summer, of course, prices go up, but still, this is not a flight to Kamchatka. In low season, you can get tickets from Moscow to Sochi and back for ₽ 4000, in summer – from 7500 ₽. Look for cheap tickets to Sochi on Aviasales – it compares prices of all airlines. Learn the secrets to finding cheap airline tickets.
Train . Prices are about the same as for a plane, so it is better to choose a flight. However, if all the cheap airline tickets are already taken or you do not live very far from the south of Russia, you can also go by train. Tickets from Moscow in the parlor or top shelf compartment cost from 3000 ₽ one way.
Car . Last time we went to the south by car (at the link you will find all the useful information). To go by car in Sochi, I advise only those who live not too far away and are going to actively drive around the area. In other cases a car may become just a burden: in summer on the Sochi freeway there are horrible traffic jams, and in the city, too, plus problems with parking – in general, there are enough disadvantages. So think and calculate what will be cheaper: the flight for your entire company or gasoline for the road.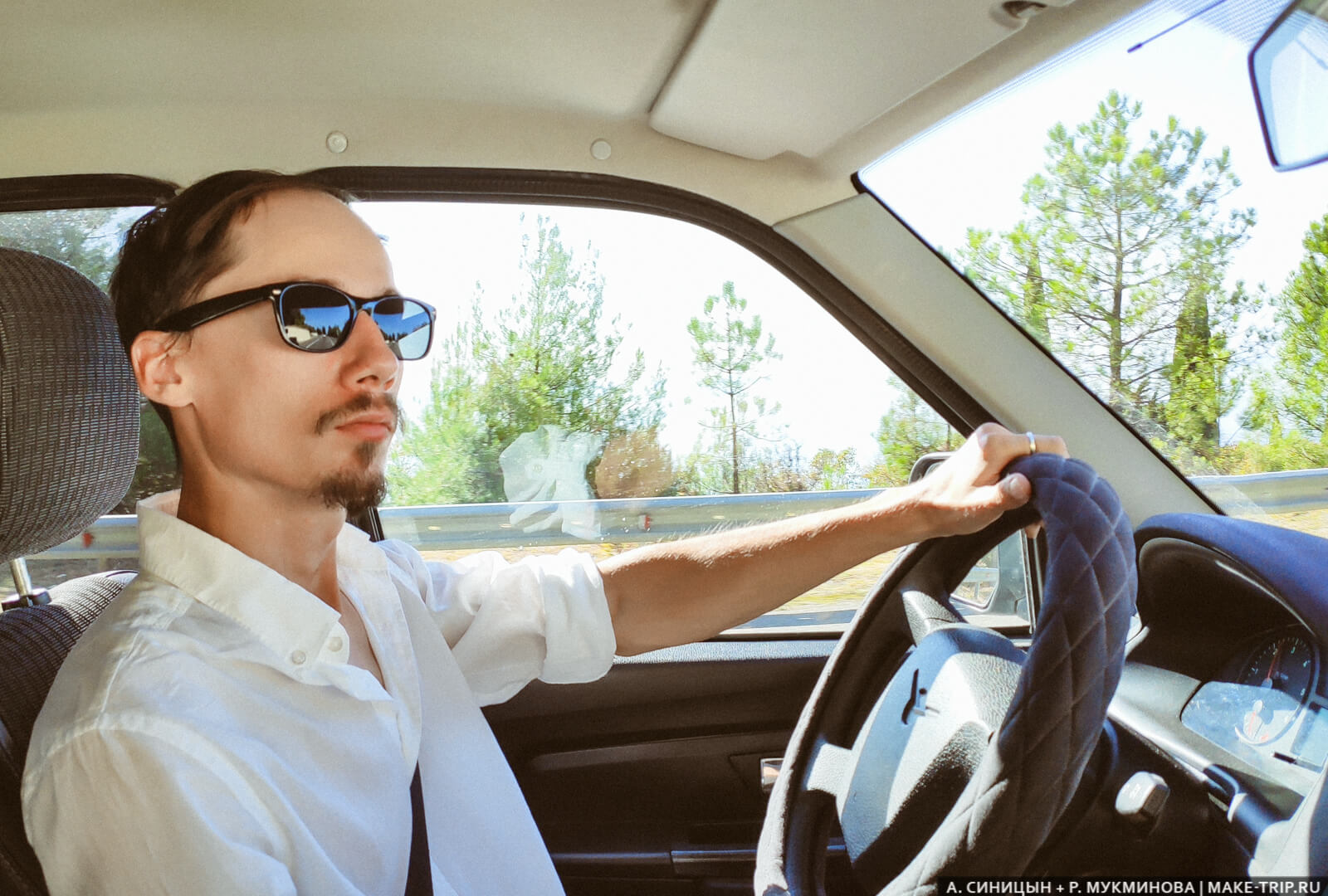 Spinning the bar on the way to Sochi.
Cheap Tours in Sochi.
Be warned right away, the prices in the south of Russia are greatly inflated: vacationing in Turkey is much cheaper.
The cheapest tours from Moscow to Adler and other suburbs of Sochi cost from 20 thousand rubles for two people a week of rest. This is in low season, in summer will be one and a half times more expensive. For this price you will be accommodated in budget guest houses or in large complexes like "Velvet Seasons". As you can see, buying cheap tours in Sochi is not a problem. You just need to understand that this rest will be Spartan simple and ascetic.
If you add to the cost of tickets another 10-20 thousand, you can choose a decent guesthouse or a small hotel with good reviews. A tour to a decent four-star hotel in Adler, Imeretinki and Sochi with a high rating will cost from 50 thousand ₽ during the low season, and from 70 thousand ₽ in the summer.
Look for bargain tours on Travelate and Level.Travel – they compare prices of all tour operators. These are convenient and reliable online stores, where we buy our own tours. Learn how to buy tours cheaper.
Inexpensive accommodation
For the cheapest vacation in Sochi, come to small settlements and check into ultra-budget guest houses. Even in the summer you can find a double room for ₽1000 per night, it is very cheap. Be prepared that the room will be very modest, the bathroom will be shared, cleaning is as good as your luck, and comfort is minimal. This option is suitable only for the most unassuming tourists.
In the off-season it is possible to book very profitable rooms in good hotels. For example, for a double room in the wonderful hotel "Grace O'Dean Congress" 3* in the city of Sochi itself, we paid only ₽ 1900 per night.
In order not to overpay and not to be deceived by sly Kubans, look for and book accommodation only on reliable services. I recommend Hotelluk for searching for hotels and guest houses, as well as Sudok.ru and Airbnb for renting apartments and houses. These are reliable and convenient sites that we use ourselves. There you can read reviews about accommodations and compare prices, so that in the end you can choose the best option. I strongly advise against looking for accommodation on the spot through advertisements, bidders at train stations, or booking on local unknown sites – so you have no guarantees on the quality of housing, the final price and in general the fact of settling. Check out 10 ways to book cheaper hotels and see cheap hotels in Sochi.
On Sletat.ru you can book a hotel at a price of the tour operator, and sometimes it's much cheaper than on Bookings. Simply uncheck the "flight included" box on the search form, and you will be shown only hotels, not packages with a flight. Hotelluk also knows how to find hotels at a discount from tour operators. For example, we got a great discount on "Sochi Park Hotel" 3* in Imeretinka – for double room we paid 1400 ₽ per night.
If you are vacationing with a family or a big company, it would be better to rent an apartment instead of a hotel – it would be more convenient and cheaper. Check out 6 great apartments in the center of Sochi.
"Sochi Park Hotel" 3*, where we vacationed in the Imereti Bay (Sirius). Our apartment with a gorgeous view of the city and the sea at Bristol apart-hotel in Lazarevskoye for ₽2000 per night. I can fully recommend this hotel!
Excursions and attractions
Planning to actively drive around the neighborhoods of Sochi? That's right! We have already drove around there ourselves, and as a result we wrote about 20 of the coolest places in Sochi for you. Read it! In the meantime, let's think how to save money on vacation.
Very helpful own car: you can easily get to any place, and well save on excursions, especially if you have a large company. For gasoline do not spend a lot, the distance there is still a little. Most of the beautiful and interesting places can be reached by any car.
If you are not going on vacation by car, I advise you to rent a car. For a company or family it will definitely be more profitable than buying excursions, in addition, much more comfortable and faster. I recommend renting a car at Localrent.com, because they have the best prices, convenient website and transparent conditions. Renting a budget car costs from 1000 ₽ per day, a crossover – from 2200 ₽. For example, two tourists will pay an average of 2,000 ₽ for each excursion. If five of these trips are planned on vacation, it will add up to 10 thousand ₽. Instead, you can rent a car for three days and visit all the interesting places by yourself, spending 4,500 ₽ (3,000 ₽ for the car and 1,500 ₽ for gas). And if it's a family or large company, the benefit will be even more tangible.
If you definitely don't need a car, then book tours online at Tripster. There you will find a large selection and, most importantly, you will see real reviews of tourists about each program. So your chances of going on a really good tour will increase significantly. For example, a trip to Krasnaya Polyana costs from 600 ₽ per person, to waterfalls – from 800 ₽, to Abkhazia – from 1300 ₽. Individual excursions are more expensive.
Be sure to go to the resorts of Krasnaya Polyana and walk in the mountains. Visit waterfalls, caves, gorges and dolmens in Sochi – there is plenty of that stuff there. On the photo: our trip to Volkonsky dolmen and Two Brothers rocks. See Sochi tea plantations.
Nutrition
In Sochi, Adler and other resorts you will find many inexpensive canteens and cafes. It sounds great, but there is one unpleasant nuance. In our south you can easily run into a bad place, where they are horribly cooked, rude, not sanitary norms and cheated. So carefully choose catering service on the recommendation of friends or reviews on Yandex and other maps. Consider that many establishments buy good reviews on Yandex, so you should be able to identify fake reviews and pay close attention to the negative – that it is there in the brightest colors will be painted all the truth.
We often ate in canteens "Patisson" and "Coriander" in the center of Sochi, as well as in "All are you eating" right near the Sea Port. We spent about ₽300 per person at the canteens.
Everywhere in the resorts of Sochi you can find the usual large chain supermarkets. To save money you can rent a room with a kitchen at Sudnots.ru and cook by yourself, if, of course, you are not afraid of spending a part of your long-awaited vacation at the stove.
Before going to the beach buy food and drinks from the supermarket. The peddlers and kiosks by the sea will be more expensive.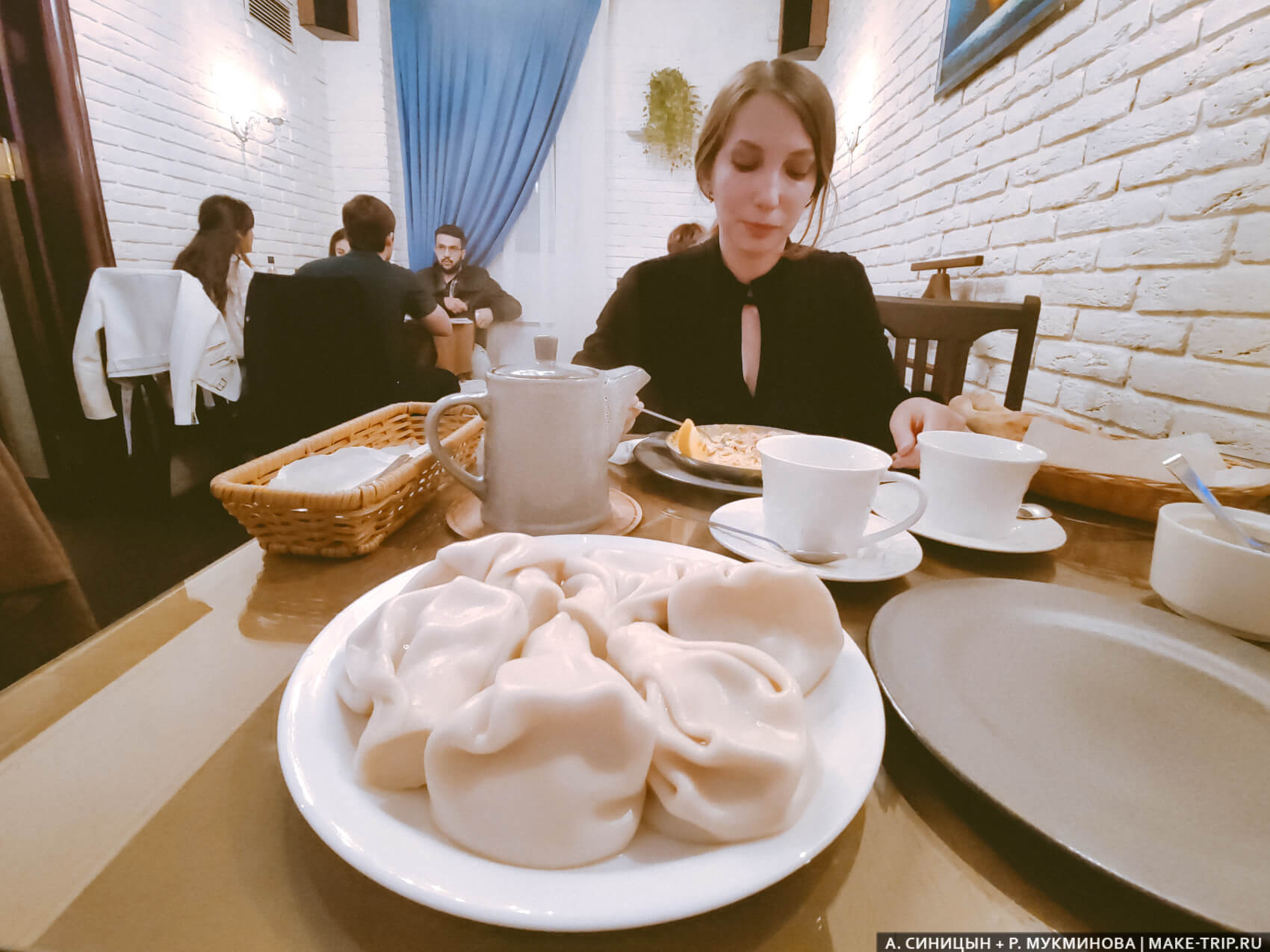 Eating khinkali at the cafe "North 7" in Sochi.
Transportation
Even if you came to Sochi by car, it's better to take a bus or a cab to get around the city. That way you won't have to look for parking lots and pay for them. The bus fare depends on the distance and does not differ from the average prices in Russia. Cab is cheaper and more convenient to order through the app Yandex, than to haggle with bamblers on the spot. For trips to neighboring resorts and beaches, as well as to Krasnaya Polyana, use buses or electric trains. For timetables and transport routes, see the same Yandex.
To sum up
So, we are convinced that it is really possible to have a cheap vacation in Sochi.
Look at our example. For 8 days of vacationing in Sochi and Imeretinka at the end of the Velvet season, we spent 27800 ₽ for two people. We stayed in three- and four-star hotels, actively visited sights, ate in cafes and canteens, or had food delivered to the hotel. I did not include only our expenses for gasoline, because for most tourists it is irrelevant. And after all, we are still in good hotels, and if you choose guest houses, the budget is even lower.
The main rules for those who want to go on vacation in Sochi on the cheap: