The Imereti Bay and Sirius are the pride of our South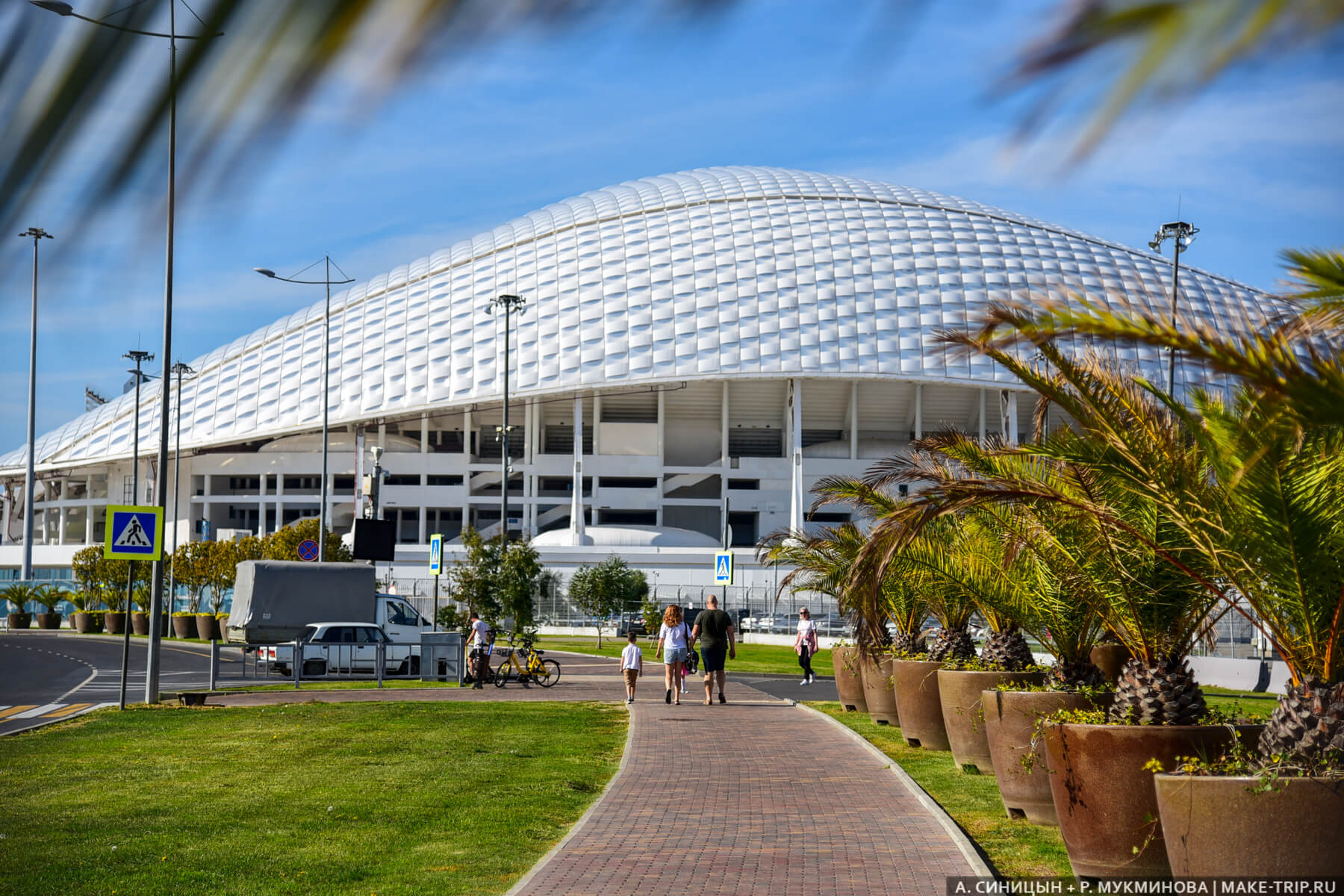 Imereti Bay is the most civilized place in Sochi and the surrounding area. It has a long and beautiful embankment, well-kept beaches, stylish hotels and cafes. It is hard to believe that this is our south! However, the bay has its drawbacks as well. In this review, I detail the pros and cons of the resort, prices in 2022 and give tips.
– Private sector in Imeretinka – hotels and hotels in Imeretinka – tours to Imeretinka.
Content:
What the resort looks like
Just ten years ago this place was a wasteland. But today it is the most developed and prestigious district of Greater Sochi. It is here that the famous Olympic Park, huge hotels, the main amusement park of our south, the long promenade, the most crowded beaches. All this wealth has become the village of Sirius since 2020, but it continues to be referred to as the Imereti Bay, or, more often, Adler. However, the real Adler is behind the Mzymta River.
Compared with other southern resorts, the resort looks great. It is a center of civilization, no joke. If Dzhubga is a resort for smokers, Imeretinskaya bay is a resort for healthy people. I think that it was the Olympic Games: firstly, they tried to build beautifully and wisely so as not to lose face in front of overseas visitors, and secondly, they built from scratch, so there was no need to correct the mistakes of the past. Everything came out neat, stylish and modern without mutated boathouses and cafes of the zero years, without red-painted signs saying "Beer and Chebureks", without rusty armatures and half-destroyed breakwaters on the beaches.
But the coolest thing in Imeretinka is a long and uninterrupted embankment, which is what vacations by the sea are associated with and what our southern resorts lack. They have also tried to make it beautiful and comfortable – all 6 kilometers of it are illuminated by lanterns and decorated with palm trees, flowers and bushes. Half of it is tiled and the other half is rubberized for cyclists. It's nice that there are no railroad tracks along the promenade, and instead there are a succession of stylish hotels and cafes. I did not like only ugly concrete wave breaker on the seafront, because of which you can not see the sea and sunset. However, if you are taller than 160 cm, it does not hurt.
Despite the fact that Imeretinskaya Bay gives an impression of a rich resort, and almost the entire territory is built up with large hotels, there is a small private sector with guest houses, inexpensive diners and cafes. However, all this is more of an atavism of old Adler.
Raquel: "If you have decided to spend your vacation in Sochi, it would be better to choose not Adler and Hosta as places of living, and certainly not the center of the city, but the Nizhneimertinskaya Bay, the very place where 10 years ago was a swamp with frogs, and then the Olympics took place.
The coolest thing about Imeretinka is a long and uninterrupted embankment, something that is associated with recreation by the sea and which our southern resorts are lacking so much. The view from our balcony at Sochi Park Hotel over the mountains and the "Velvet Seasons" complex in the Imereti Bay.
Is it expensive to relax?
According to reviews of tourists, rest in the Imereti Bay is more expensive than an "all-inclusive" tour in Turkey, but the conditions and service do not catch up. We agree with this.
The most expensive accommodation, especially if you are used to comfortable chain hotels. In summer, double rooms in 4* and 5* hotels cost from 15,000 ₽, in 3* – from 4,000 ₽ to 12,000 ₽. The cheapest accommodation is in guesthouses, where a room costs 1,500-4,000 ₽. Look for hotels on Hotelluk, and lodging in the private sector on Supra.ru.
Prices for food in 2022 in many cafes and restaurants in Imereti Bay are higher than average, the check starts from about 1000 ₽ per person. You can get a tasty meal for this money in the restaurants "Pkhali Khinkali", "LaVash", "Boho". There are nice restaurants with a view of the sea and a check from 1500 ₽: "Vysota 5642", Novikovsky "Klyovo", Mare d'Amore, "Magellan". If you want a quick, tasty and inexpensive meal, look into the dining room "Happiness is", "Yuzhnaya" or "Vermichelle" – there you will spend only 150-350 ₽ per person.
Groceries, according to reviews, it's better to buy in "Magnit" and "Pyaterochka" – there and the choice is greater, and the prices are not as much inflated as in small stores.
As the distances in the Imereti Bay are enormous, we used cabs and buses. A bus ride costs about 30-35 ₽, and a ride with "Yandex.Taxi" around the city costs 100-200 ₽. We walked along the promenade, although it is more convenient to ride a bicycle and electric scooter. Using an app on the smartphone, tourists rent them in one place and rent them out in another.
There are a few entertainment options in Imereti Bay itself: the free Olympic Stadium and the singing fountains, the Arboretum for ₽300, the rides in Sochi Park (₽1,900 for adults and ₽1,600 for children), the Oceanarium and several museums for children. Tourists mostly take excursions. If you want something out of the ordinary, I suggest checking out the author's tours on Tripster.
On the beach, a sun lounger costs 300-400 ₽ per day and a marquee costs 2500 ₽. You can rent a sup board for ₽700 per hour – saps are very popular here.
On the waterfront there are not only expensive cafes and restaurants, but also budget canteens. On the beach, a sun lounger costs ₽300-400 per day and a marquee costs ₽2500. You can rent a sup board for ₽700 per hour – sapas are very popular here.
Which hotel to choose
It's coolest to stay in coastal hotels and 4*-5* hotels, such as Radisson and "Bridge Resort", but in the summer the rooms there are expensive – 15-20 thousand rubles. I liked the stylish villas of the park-hotel "Harp" with sea views – in the summer they cost from 15,000 to 40,000 ₽.
The price in the 3* hotels in the Imereti Bay in 2022 depends on the status and conditions – from 4,000 to 12,000 ₽. MODART, Omega Sirius, and Sayany hotels have many good reviews and high ratings. Look for hotels on Hotelluk and book several months in advance, because the best options disappear quickly.
I think at the resort it is more convenient to live in an apartment or apartment with a kitchen – it's the maximum privacy and home comfort. For example, the studios at the apart-hotel Imeretinsky have excellent reviews. You can book them in summer from 6800 ₽, and to rent an apartment near the sea from 5000 ₽ to infinity.
The Imereti Bay is also full of inexpensive guest houses and mini-hotels, where rooms cost 1,500-4,000 ₽. Good reviews have mini-hotels "Reed", "Elena", "Parusa". Remember that the farther a hotel is from the sea, the cheaper it is. I advise to look for private accommodation at Search.ru or Hotelluk.
If you want to save money, but to live in comfort, come at the end of the season, when the prices for housing drop significantly. For instance, in early October we stayed at Sochi Park Hotel for ₽1500 per night, while in summer the same room costs ₽11,500.
Even in the low season it is very profitable to buy tours to large hotels – for example, in "Bridge Resort", "Sochi Park Hotel", "Bogatyr". Look for tours on Travelate. Read our article on how to buy tours more cheaply.
Vlabimir K: "Sigma Sirius Park – a hotel for super economic accommodation! For 500 rubles per night for two with breakfast, you won't find this in Sochi for sure. Of course the hotel itself is a three, but it has all the essentials.
For a room at the "Sochi Park Hotel" in October we paid ₽ 1500 per night, while in summer the same room costs ₽11 500. The Radisson is the most pompous hotel in the Imereti Bay. It has its own beach with white sand.
What sea and beaches
In Imeretinskaya bay beaches are not very different from other beaches of Greater Sochi – it is a pebble from quite fine, similar to coarse sand, to a decent size pebbles. The only sandy beach belongs to hotel Radisson 5*, but since the sand is imported, the entrance to the sea is still stony. Many people walk on a coarse pebble painful, so coral slippers sell at every corner for 200-300 ₽ per pair.
The beaches are almost everywhere wide, and although there are a lot of people, there is no feeling of overcrowding. All the infrastructure tourists need: decking, toilets, showers, changing rooms, deck chairs, awnings, lifeguards, entertainment. Is pleasant, that not all have yet forced to sun beds and it is possible to lay out the towel easily.
Coming into the sea gentle, but the depth begins quickly, literally 3-5 meters from the shore. Because of the pebbles to enter and exit the sea is uncomfortable even for adults, not to mention children.
Water is clean, but after the excitement brings garbage to the shore. However, the coast is watched and cleaned in time.
Panorama of Imereti bay beach
This is what almost all the beaches in Imereti bay look like. Look at how many pebbles on the beaches of Imereti bay. Occasionally there are areas with fine pebbles, but in general they are of this size. So far, the Imereti bay has white bulk sand only on the beach of the Radisson Hotel 5*. Almost all beaches in Imereti Bay have everything tourists need: awnings, deck chairs, bungalows, showers, toilets, cabins for changing, planking, lifeguards.
What to do
The main attraction for tourists is the evening promenade . Just imagine: wide, long (6 km!) and continuous straight road along the sea. It is not cluttered by the living statues and sellers of photos with animals, as in the Crimea, and there are no unexpected steps or obstacles, as in Loo or Sochi. Stalls with souvenirs and beach clothes do not confuse the eye. Ideal embankment for walks under a hand, jogging in the morning or rides on a bicycle. I think every resort should have a waterfront like this.
Go to the Olympic Park to see and ride the race cars, and at 6:30 pm to see the show of singing fountains. About the park reviews of holidaymakers polar – from enthusiastic to disappointed. We didn't like it because it is now a huge empty area with no navigation, and it's hard to navigate. There is no shade, and even in October it is hard to walk during the day, so come in the evening.
However, it's great to ride an electric scooter or bicycle in the Olympic Park, because pedestrians don't get in the way. By the way, there are a lot of rental outlets in Imereti Bay. And since the distances here are huge, tourists go for rides at their leisure. I have never seen so many skaters at any resort in southern Russia!
To escape the midday heat, go to the Southern Cultures Arboretum. There you'll see sequoias, palm trees, a bamboo grove, and sycamore alleys. Even over the park come to land planes. Some vacationers write in reviews that the park is even more interesting than the Sochi Arboretum. Admission costs 300 ₽ during the day and 600 ₽ after 6:30 pm, when the animated park multimedia show begins.
Take a boat ride, sail to the dolphins or learn how to operate a sup board.
At the oceanarium Sochi Discovery World Aquarium tourists do not advise to go: the fish are boring, and the price for an adult is clearly overpriced ₽. It is better to take an excursion! See unusual author's tours on Tripster. I will tell you about the tours and their prices below.
VladRyshkus: "Imereti embankment, which stretches for several kilometers, is a great place for walks with an opportunity to breathe the iodine aromas of the Black Sea, ride an electric scooter, an electric four-seat tarantayka and an ordinary bicycle.
In the evening the promenade gets crowded. The Olympic Park seemed boring to us. It's a huge empty area with no navigation, and it's hard to navigate. Also there is no shade at all, so come in the evening. Sup-boards are a fashionable entertainment in the Imereti Bay. You can rent a board in many places.
Excursions
Mainly from the Imereti Bay vacationers go on excursions to Krasnaya Polyana, Abkhazia and Sochi. They are sold in hotels and on the street, but if you want something more than a bus ride with 30 tourists, I advise you to choose author tours on Tripster.
Prices in 2022 for tours from Imereti Bay and Adler:
– 10 000 ₽. Excursion to Krasnaya Polyana, Rosa Khutor, Skypark, Mount Akhun, the center of Sochi and the Olympic Park. – 9500 ₽. All significant places of the Republic within 11 hours! – 5000 ₽. The city, parks, arboretum, yew- and box-tree grove, Akhun Mountain. – 15 000 ₽. You will drive through the most spectacular surroundings of Big Sochi in a jeep.
Rest with children
During our vacation in the Imereti bay we met a lot of families with children, and certainly Sochi Park Hotel, where we stayed, was packed with family tourists. And no wonder – the resort takes care of everything that is interesting for a child.
In terms of entertainment, the Imereti Bay is ideal for children. Just look at a huge "Sochi Park"! In the evenings, the excited screams of children riding the rides resound around the entire Imereti Bay. Entrance costs ₽1,600, and for an adult it is ₽1,900.
You can go scooting with a child, jump on the trampoline in the Olympic Park, watch the fountain show, go to the Tesla Electric Museum, the USSR Museum and the unusual Leonardo Museum.
With food, too, there will be no problems, because the resort is full of cafes and canteens that cook the usual homemade food, and supermarkets sell baby food.
However, if you have a small child, look for a shallower place with sand or gravel. If you want to rest in the bay, choose a hotel with a pool and buy a child a life jacket. But for teenagers the beach is fine.
fotik585: "Entrance to the beaches is free at all times. Checked it personally. We rented a bike with my daughter and rode all the beaches. There are a lot of different trampolines for kids. There is an amusement park.
A roller coaster at Sochi Park. There are a lot of entertainments for children in the Imereti Bay. In the Olympic Park, you can watch a free race on the Formula 1 track.
When it is better to go
The Imereti Bay is visited all year round, but you can swim and sunbathe comfortably from the middle or end of June to the middle of October. In June, the sea warms up to +22 ° C, and in July and August to +25. +28°С.
With small children and those who can not stand the heat, it is better to come in June and late September. Find out when to vacation in Sochi.
We were here at the end of October, and the weather was excellent: the air temperature was about +23 ° C, always sunny and without precipitation. However, sometimes a cool breeze was blowing, and after sunset it was already getting chilly.
Mousetrap: "It is colder here in summer than here in the fall! Judge for yourself: we arrived on October 2 in the afternoon, left late in the evening on October 11. In all time because of bad weather we didn't bathe only twice".
Tsevmen: "I was surprised that even in the middle of November there is a lot of life on the quay. The sea is not so tender, as in summer, but still bearable +19 … +20°С. At the big desire it is possible and to swim. And you can just sunbathe here as much as in summer months in Abkhazia, for example in Sukhum".
8 reasons to relax in the Imereti Bay
As you have already realized, the Imereti Bay is the most developed and pleasant resort in the Krasnodar region, and so many tourists think. It has a lot of advantages:
Everything is civilized and nice, you can't even believe that this is a Russian resort.
Even with a small budget you will have a nice rest.
A lot of cafes, stores and entertainment. It's not Sochi, but the choice is big.
A long promenade for walks. I think that such should be in every southern resort.
Well-groomed and free beaches with everything you need: sun beds, awnings, toilets, changing rooms, showers, entertainment.
There are a lot of entertainments for children, but the main thing is "Sochi Park".
It is convenient to get to the bay, because there is an airport and a railway.
There are 1000 and 1 excursions from the bay and Adler to the Big Sochi and Abkhazia.
6 reasons not to rest in the bay
Overall, we liked it at the resort, but our investigation revealed the following violations:
Most of all, I didn't like the huge distances and large open spaces. I was uncomfortable and uncomfortable.
There was nowhere to walk but the promenade.
No shade at all because the planted trees and shrubs are still small.
Pebble and uncomfortable entrance to the sea.
Prices are mostly above average.
Overcome by sellers of excursions and hire.
About distances and shade you will say that it is far-fetched. But just imagine: you live in "Sochi Park Hotel" or "Bogatyr" and it takes 15-20 minutes to walk to the sea along a road with no shade. That's why almost all tourists use transport – rent bicycles and scooters or order a special car for 300-500 ₽. To rest brought only pleasure, I advise you to choose the hotel according to reviews and settle closer to the sea.
The hotel is very popular with tourists. We had a lot of things to see, everything was on the sidewalk and there was nowhere else to go. The Olympia Park was a nightmare. We will never go there again.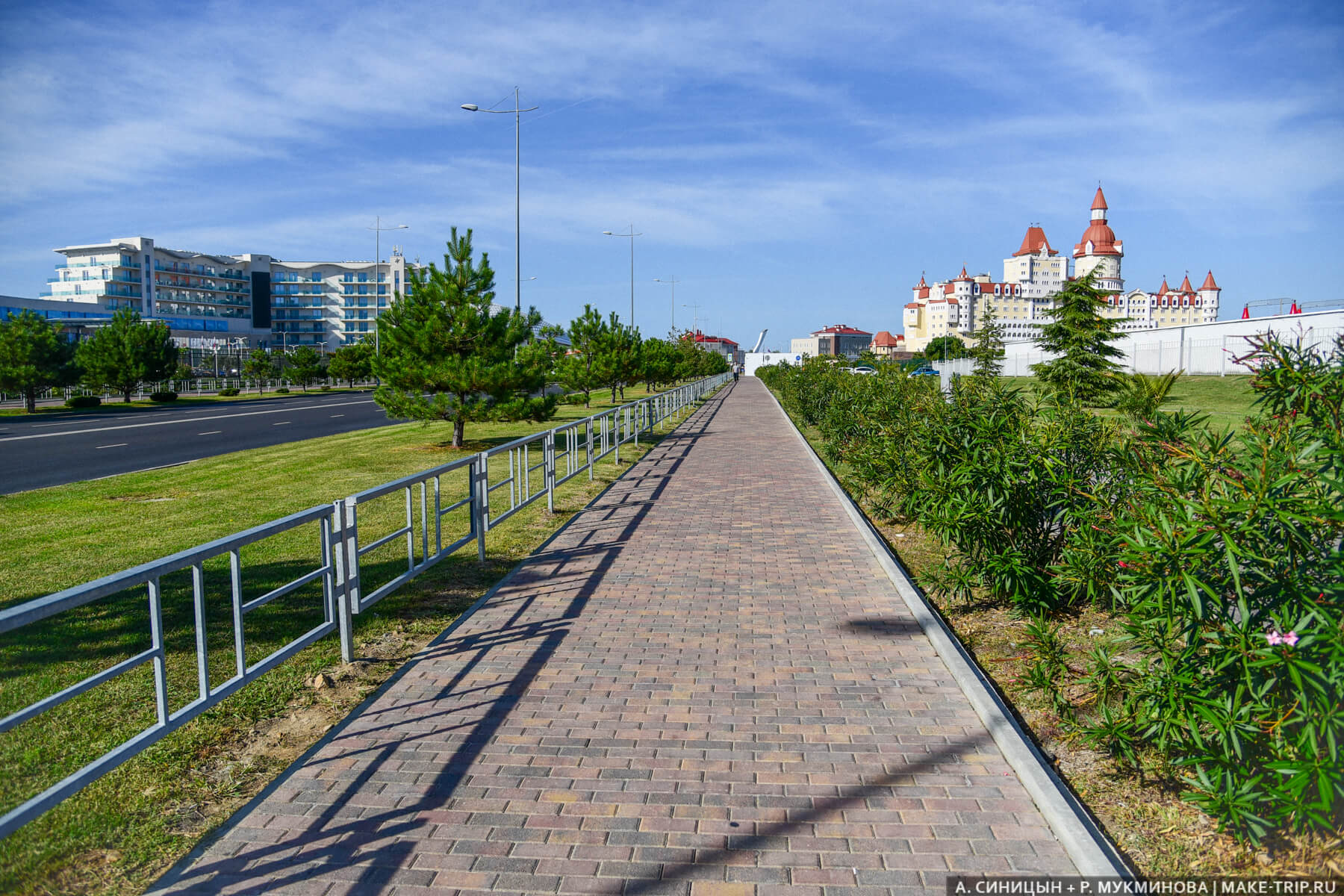 The trees and bushes are still young, so there is no shade on the street at all.
Rest in Sirius
Rest in Sirius by the Sea 2022 – choose and book your holiday without intermediaries. On the site a detailed description, prices, reviews, photos, easy booking.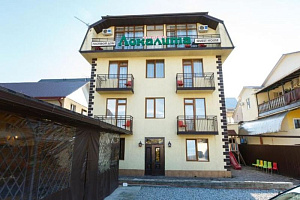 "Lokalita" guest house
г. Sochi, Adler, Imeretinskaya Bay, per. Marsovy, 31/1
per room per day
Two-room apartment Nizhneimertinskaya 137/a kv 16 in Adler (Imeretinskaya Bay)
г. Sochi, Adler, Imeretinskaya Bay, 137/a Lower Imeretinskaya St., apt. 16
per apartment per day
"Sem Vetrov" guest house
г. Sochi, Adler, Imeretinskaya Bay, Naberezhnaya St., 7
per room per day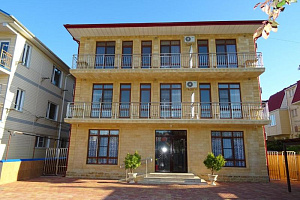 "Olympus" guest house in Adler (Imeretinskaya Bay)
г. Sochi, Adler, Imeretinskaya Bay, Cossack Street, 18
per room per day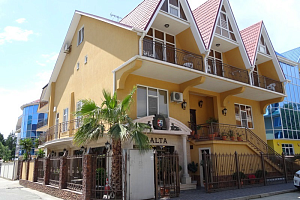 "Malta" guest house
г. Sochi, Adler, Imeretinskaya Bay, 28 ul.
per room per day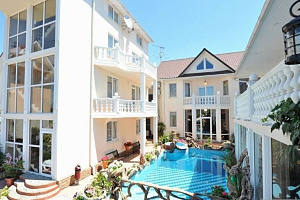 "Narnia" guest house in Adler
г. Sochi, Adler, Naberezhnaya ul. 6
per room per day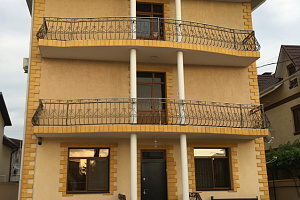 "Simon" guest house in Adler (Imeretinskaya Bay)
г. Sochi, Adler, Imeretinskaya Bay, Perepelinny per. 19
per room per day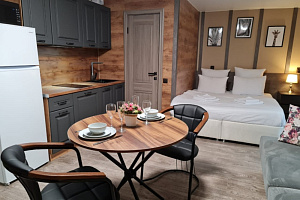 "House near the sea" private sector in Adler
Russia, Sochi, Adler, 34 Flower Street
per room per day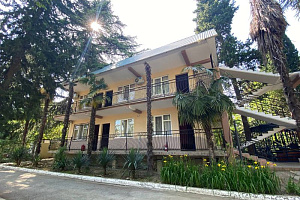 "Kurazh" summer camp in Lazarevskoe
г. Sochi, Lazarevskoe, Sochi highway, 2 / g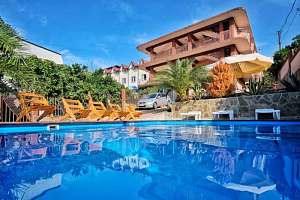 "Korona" guest house
г. Sochi, Adler, Veseloe, 10, Shkolnaya Street
"Riviera" recreation center in Lazarevskoye
г. Sochi, Lazarevskoe, 2-a/1 River Street
"Nara" guest house
г. Adler, Sochi, st. Chkalova, 38 / A
"Azimut" guest house
г. Sochi, Lazarevskoe, st. Kalarash, 42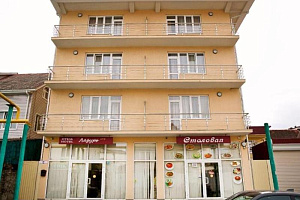 "Azure Resort Hotel in Adler
г. Sochi, Adler, Prosveshchenie ul., 188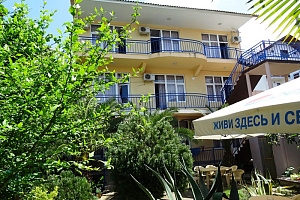 г. Sochi, Adler, 36 Chkalova St.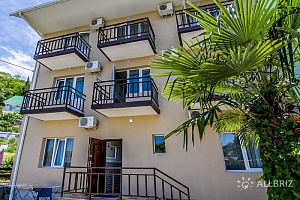 Guest House "Marine Yard" guest house
г. Dekabristov St., 119/a, Loo, Sochi
Guest House "Aida" guest house
г. Sochi, Adler, st. Orthodox, 48
г. Sochi, Lazarevskoe, st. Aerodromnaya, 2 / 1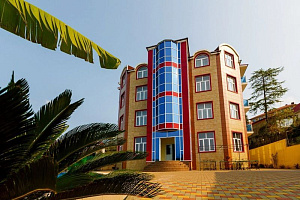 "Edelweiss" guest house in Adler
г. Sochi, Adler, Trinity Street, 67
"Mountain" 1-bedroom house turnkey in Volkonka
г. Sochi, Volkonka, Ulkhovaya ul. 33/2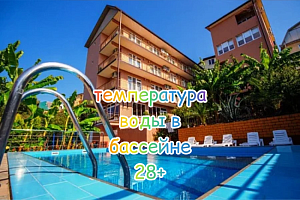 "MoreLeto" guest house
г. Sochi, Adler, st. Orthodox, 31
"Artem House" guest house
г. Adler, Sochi, Lenina St., 161/B
"Tikhiy Don" guest house in Lazarevskoe
г. Sochi, Lazarevskoye, 2 / A, Koltsevaya St.
"Arina" Guest House
г. Sochi, Adler, Bogdan Khmelnitsky Str., 13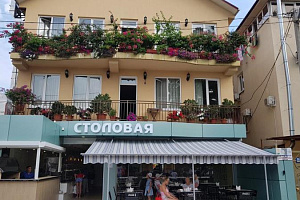 Guest House "Liana" guest house
г. Sochi, Adler, Vzletnaya St., 2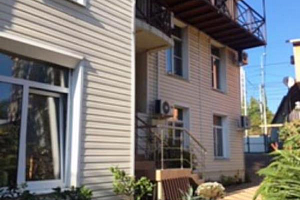 "Alexander" guest house in Adler
г. Sochi, Adler, Belorusskaya St., 42
"Lukomorye" guest house in Adler
г. Sochi, Adler, Lenina St., 294 / c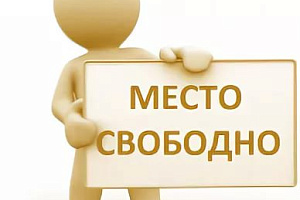 A place for your advertising in Sochi
Rest in Sirius (Adler, Imereti lowlands) by the sea 2022 without intermediaries
After the 2014 Olympics, recreation in Sochi reached a new level: now Sochi has a brand new, newly built resort in the Imeretinskaya Bay with a developed resort infrastructure, conceptual restaurants and first-class entertainment. Where to go and what to see, where to stay inexpensively, how to get there – all these and other questions will be answered by experts of the service "Edem-in-Gosti.ru".
Composition of the Imereti resort Sirius
Imereti resort includes several settlements of Big Sochi at once.
Veseloe;
Blinovo;
Sirius (territory of Mirny, State Farm Russia, Nekrasovka, Tavrichesky).
Township Sirius – a new administrative unit, created in early 2020, which included the territory of Verkhneimertinskaya and Nizhneimertinskaya bays. The creation of a segregated village should contribute to its independent development as an educational center and a year-round resort.
Where to place
Renting accommodation in the Imereti Lowlands is not a problem, you will find a variant that suits you, because there are
private sector;
guest houses;
apartments;
turnkey houses
hotels and hotels.
Private sector is the most soulful type of recreation, because the attention of the owner. Prices for accommodation in the private sector are usually low, the bathroom in the "economy" category is shared by all guests, and in the "standard" rooms are in each room. The common kitchen and dining room usually has everything for independent cooking. You can stay in the private sector in the Imereti lowlands for 500 rubles per person.
Guest houses in Imeretinka are mostly 3-5 minutes from the beach. This is a more comfortable accommodation, among the advantages: swimming pool, paid meals or cafes nearby, parking, Wi-Fi, accommodation with pets. Prices vary from 1000 to 3500 rubles per room.
Apartments in Imeretinskaya Bay are located in low-rise buildings, since there are no high-rise buildings in the area. Many of the apartments for rent are in houses built for volunteers and athletes of the XXII Olympic Winter Games. The apartments have convenient parking lots for travelers in their own vehicles. Apartments are mostly rented by the day and for short periods, the average price for an apartment – 4000 rubles per day.
Turnkey houses in Imeretinsky Bay allow guests to enjoy comfortable and independent accommodation in a private home without neighbors. The price depends on the comfort of the house, from 3000 per house.
Hotels and hotels here are new and modern and offer tourists comfortable accommodation in the heart of the Imereti resort, equally close to the beach, catering, entertainment and attractions. Hotels and hotels can accommodate more than 20 families at once, there is a swimming pool on site, and breakfast is usually included in the price. Prices start at 2,000 per room.
Beaches and Seawater
In general, the beaches of Imeretinki differ from other beaches in Sochi: the beaches are wider and without breakwaters. You do not have to shudder at the roar of a passing train and look for detours to the beach – the beaches of Imeretinskiy resort are not located close to the railroad tracks. A special feature of the Imereti resort is a long and beautiful promenade with lanterns, benches, bicycle and scooter rentals, and numerous cafes overlooking the sea. Due to the absence of fortification the administration periodically pours fresh pebbles on the beach (so it is shallower here than on other Adler beaches) and repairs the embankment.
On the territory of the Imeretinskaya bay is a bulk sandy beach – beach "Imeretinsky", designed for 900 vacationers. 400 rubles per person – and you can play beach volleyball, build a sand castle or lie on a sun lounger under an umbrella. The tarmac part of the beach is at a distance from the sea, so that the sand is not washed away during the storm.
Another beach with golden sand belongs to the hotel Radisson. For those who do not stay at the hotel, the entrance is paid – 2000 rubles. For this money you will be able to relax on the soft sun beds under wide awnings, as well as luxurious beach service.
Other beaches in the Imereti lowlands are:
Rosa Khutor beach;
South Star beach
Beach hotel "Bogatyr";
Bridge Resort hotel beach;
The beach of the hotel "Velvet Seasons".
Let it does not bother you that beaches belong to hotels – an input on them free, and you will pay only for additional services: sun beds (from 200 rubles), parasols from the sun, bar service.
It is worth noting that as of 2019, as many as three beaches in the Imereti Lowlands have been awarded the prestigious "Blue Flag" certificate, which annually recognizes beaches with the most accessible environment, the best infrastructure and service. These are the beaches of "Velvet Seasons", "Rosa Khutor" and "Radisson".
The most favorable time for a beach holiday is from May to October. Sea water temperature at that time in Imeretinka given in the table below: