Your own holiday in Thailand.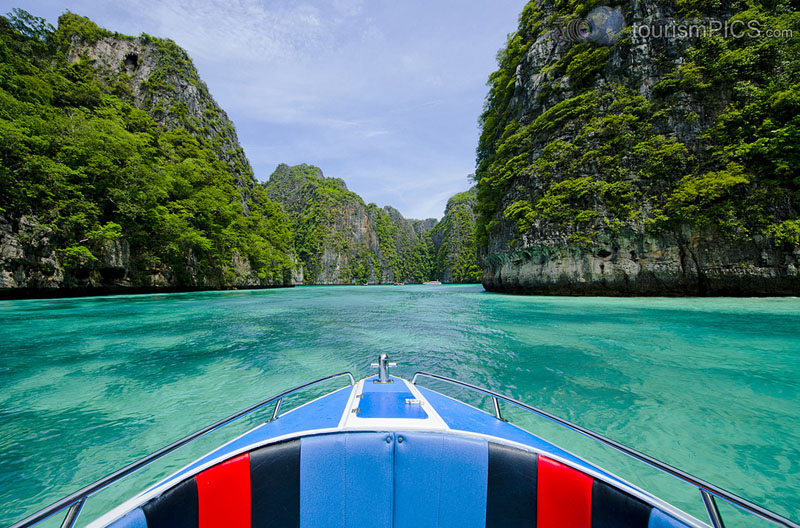 Tips and useful information for those planning an independent trip to Thailand. When to go, how to find cheap airfare and hotels, visa, price overview in 2022, low-cost carriers and rentals, money and ATMs.
All information is based on personal experience of traveling to Thailand on your own.
Exchange rate: 1 Thai Baht (THB) ≈ 1.5 RUB.
As of May 1, 2022 Thailand is fully open for vaccinated tourists ("Sputnik V" is recognized). From now on, only the unvaccinated need to undergo a PCR test before departure. In addition, all tourists must buy insurance and obtain ThailandPass. Tour from Moscow now costs from 120,000 ₽ for two people for 7 nights. Here are the optional prices for stays and flights. Information on flights and other aspects of holidays in Thailand may not be up to date now, check with official resources. Check the list of open countries.
Contents:
Airfare to Thailand
Airfare from Russia to Thailand eats up most of an independent traveler's budget. Tickets for a flight with connections to Bangkok and Phuket – from 25 thousand rubles, tickets for direct flights are more expensive – 30-50 thousand rubles.
Here are some useful tips for buying tickets:
Where to find cheap tickets? Use the Aviasales search engine – it compares prices of all airlines. Learn the secrets of finding cheap airline tickets.
Tours can be used instead of a one-way flight. So count for yourself: a standard non-stop ticket from Moscow to Phuket costs about 40 thousand for one person, and a tour – from 60 thousand for two. In this case you get everything that is included in the tour: hotel, meals, transfer, insurance. Isn't it a great way?
Search for last minute tours on Travelate and Level.Travel – they will find the best deals among different tour operators. Want to save money? Check out our 7 rules for buying tours online.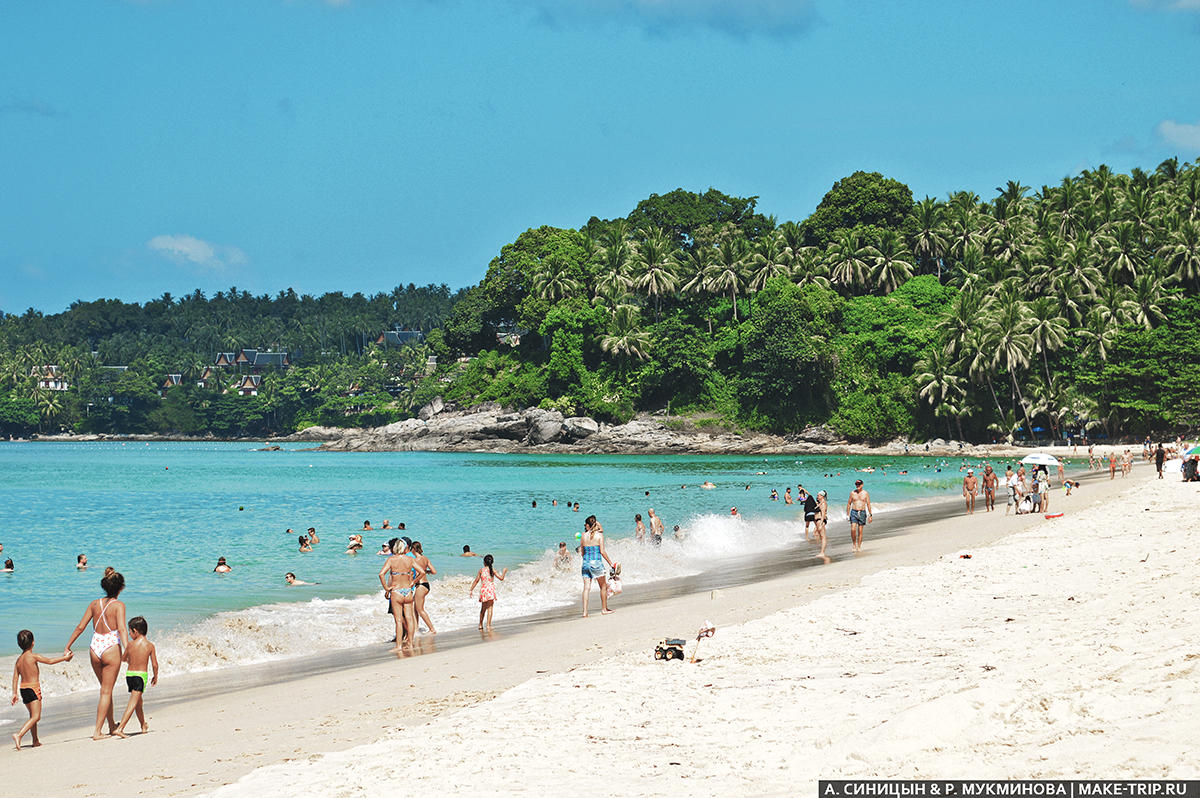 Thai visa
Russians can enter Thailand without a visa – stamped for 30 days upon arrival.
If you're going to vacation in Thailand for a long time, then:
Arrange a visa in advance in Russia (on your own or through an agency).
Get a Thai visa in neighboring countries. For example, just get a visa in Laos and Malaysia in 1 day. You can get a visa in another Asian country and go to Thailand, or you can fly straight to Thailand, get a stamp for a month, and then go abroad for a visa.
About boarder-rans. People used to live in Thailand for years without obtaining a visa: they would leave once a month for another country and return the same day back. Since the summer of 2014, however, the authorities tightened migration policy so that tourists would make visas. Now the abusive border-runners may not be allowed into the country.
At the border. When you go through passport control, keep a printout of your return ticket or ticket to a third country (you can do it electronically). According to the reviews, it is also desirable to have a cash amount of at least 20,000 baht per person. Money is rarely checked, mostly by boarder ranchers for the purpose of bribery. We have never been asked for a ticket and money, but it's better to reassure yourself at least with a ticket.
Helpful selection:
Prices in Thailand – 2022
Due to the crisis, Thailand is no longer a cheap country to live in or travel independently. Local prices now have to be multiplied by almost two to be converted into rubles. However, it is still possible to live in it quite reasonably, if you try hard.
Prices vary at the resorts. To give you an idea of the prices in Thailand, here are the main ones:
| | |
| --- | --- |
| Pad Thai or rice with meat | From 40 baht |
| Massage (price depends on type and time) | from 200 Baht |
| Pancakes (price depends on toppings) | 40-80 baht |
| Shakes | 25-50 baht |
| Shish kebabs | 10-50 baht |
| Rent a bike per day | From 150 baht |
| Rent a sun lounger and umbrella for the day | From 100 baht |
| Excursions to Phi Phi | from 1400 baht |
Information about prices in Thailand we have accumulated a lot:
We go to SEA primarily for the tropical fruits – they are delicious and cheap there. We have created a guide to exotic fruits with prices, names and photos.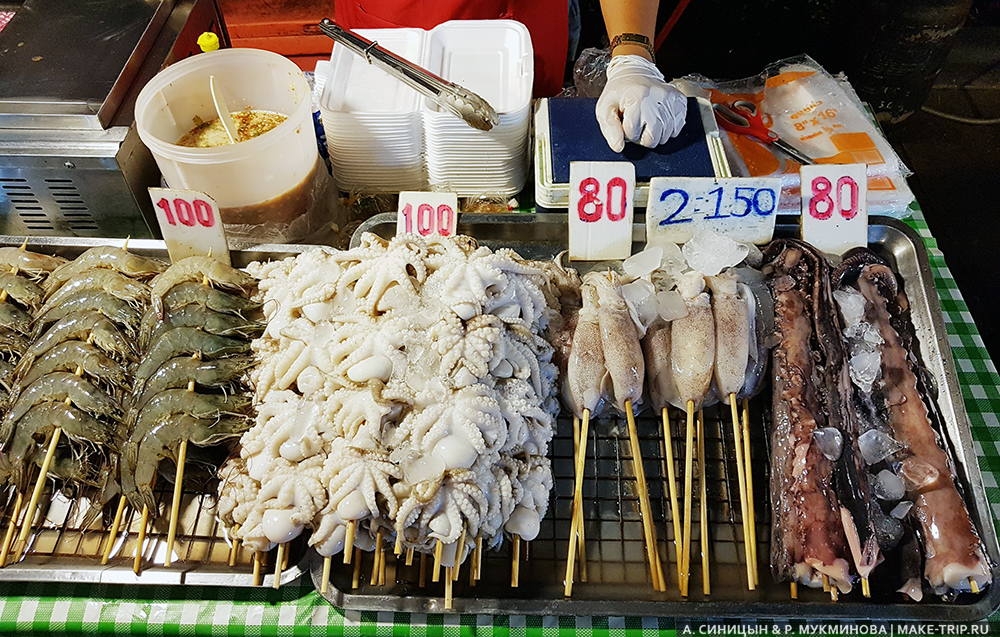 Lodging in Thailand
If you have planned an independent trip to Thailand, you need to take a responsible approach to the issue of accommodation. To stay in a good hotel for a low price, and even in the high season, you need to book several months in advance. In the low season it is not necessarily. Are you going for a long trip? Then book a hotel for the first few days and look for accommodation locally.
Look for hotels on Roomguru – the search engine will find accommodation with discounts and promotions. For example, you can get a decent room in a hotel in Phuket or Pattaya for $12 a night.
Booking.com has a lot of great apartments, houses and villas. At the resorts studios and apartments can be rented from about $ 17 per day. Villas and houses are advantageous to book if you're traveling as a family or a large group – it's cheaper than hotel rooms. Even with booking for a long period there is a discount.
Best hotels in Phuket with a beach on the first line.
When it's better to go to Thailand
The question of when it is better to rest in Thailand, more concerned about package tourists than independent travelers. Usually one goes to Thailand on his own for a long period (at least a month), so travelers do not care as much about how often it rains. On the contrary, the rainy season is a wonderful time: plenty of fruit, low prices, few tourists, the most beautiful sunsets. However, before you go read about the weather in Thailand, so as not to die from heat and smog in Bangkok, or meet the New Year on Koh Samui in the pouring rain.
Thailand is crowded with tourists in winter and spring. This is the high season with dry and clear weather. From May begins the rainy season and lasts until November.
When are you going on holiday?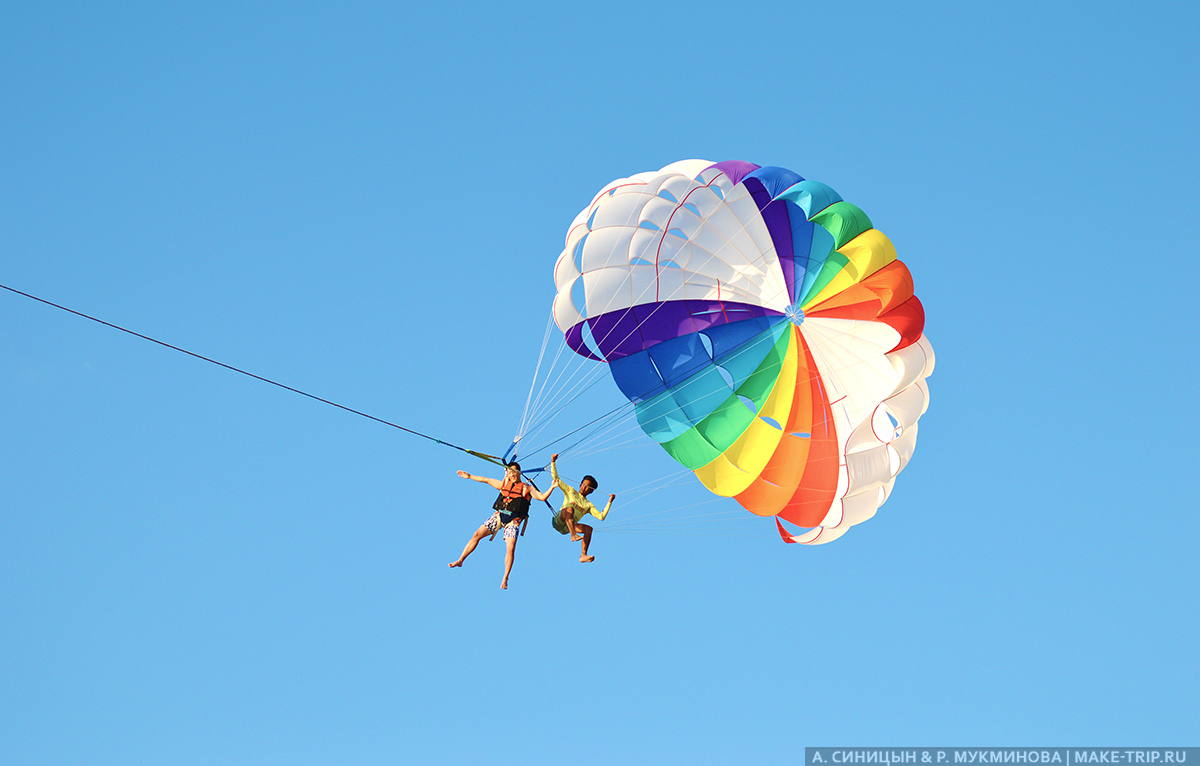 Where to vacation in Thailand
In Thailand, we lived in Bangkok, Krabi, Pattaya and Phuket. Of these four places, the best, of course, is Phuket. Most tourists are limited to Pattaya and Phuket. We want to gradually travel around the country.
Bangkok – for culture and sightseeing lovers. An interesting international city.
Phuket is a classic beach resort. Great beaches, clear water, lots of natural and cultural attractions. Phuket beach review →
Pattaya is contradictory: Russians go there with children for a measured beach and sightseeing holiday, and the rest – for night adventures. The beaches and the sea at the resort are bad. Reviews of tourists about Pattaya →
Helpful selection:
Tourists favorably report on the islands of Samui, Chang and Phangan – there are fewer tourists than at promoted resorts, and the beautiful nature. However, the infrastructure is not very developed.
Krabi province has gorgeous cliffs and a nice beach. There are no package tourists here. In Hua Hin the beaches are so-so, but the city attracts by its unlike other cities: it is neat, well-kept and Europeanized.
In Phuket we lived three times and learned the island best. Here are helpful articles about it: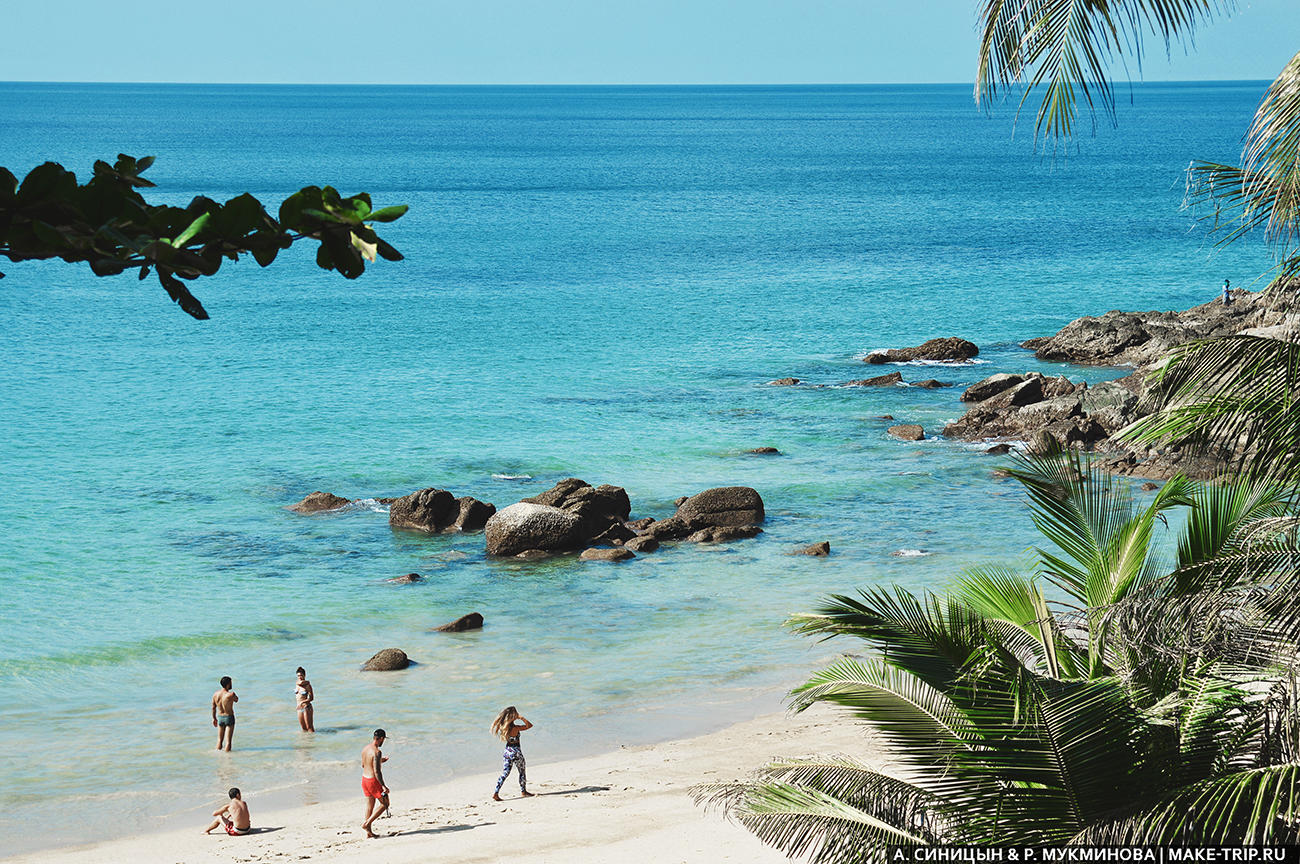 Thailand's low-cost airlines: low-cost airlines
Thanks to low-cost airlines, traveling on your own within Thailand and to other Southeast Asian countries is convenient, easy and budget-friendly. Often a flight is cheaper than a bus ride – tickets cost $10 to $30 each.
Read a detailed review of budget airlines: Low-cost airlines in Thailand.
Renting transportation in Thailand
Without renting a bike or car in Thailand is difficult: you have to spend a lot of money on cabs or excursions to see all the beauty. And you can rent a vehicle very cheaply! The usual price is 200-250 baht per day + deposit and passport.
Personal experience. In Phuket, we rented a bike on BikesBooking.com for 250 baht per day, and the passport to bail the owner is not asking. In Pattaya, we rented a cool Kawasaki Chopper for only 200 baht per day, and also without a passport! True, it's a little tired and shabby, but it's a chopper. The rental shop is called Tom Pattaya bike and car for rent (tel. 081 356 4906).
Rent a bike in the resorts a lot, but to rent a car is more difficult. You can rent a car at Rentalcars.com from $ 15 per day.
What you should know:
Traffic is left-handed and chaotic.
You need a driver's license.
Do not pledge your passport.
Photo of all scratches on the bike – a must.
Helmet and insurance are a must.
Red and white markings – parking is prohibited.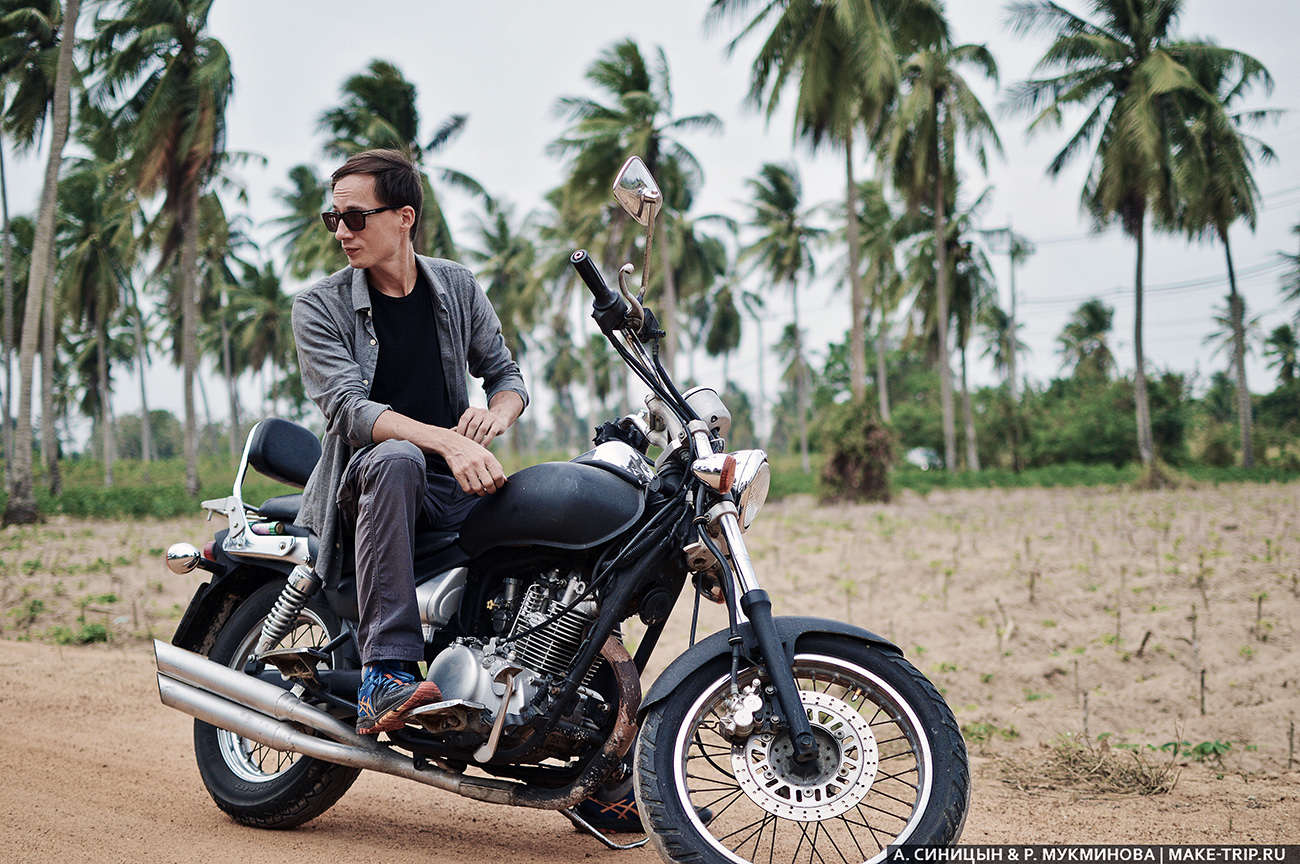 We rented a chopper in Pattaya for only 200 baht per day.
Money and ATMs
Take money in euros or dollars. There are plenty of exchange offices and banks in the resorts, the exchange rate is adequate. ATM charge 200 Baht + the bank commission.
Tips for traveling to Thailand on your own
What can we advise to those who decide to go on an independent trip to Thailand? Here are a few tips based on our experience:
How to get to Thailand now in 2022
Thailand is open to tourists. I think it's a great destination for the near future. Consider what the conditions of entry are now, how to fly in from Russia, what region to choose.
Thailand is the best vacation destination for Fall 2022 and Winter 2023. The removal of all restrictions, direct flights, and visa-free travel make this country very affordable.
Coronavirus restrictions on entry.
As of October 1, Thailand is likely to lift all covid restrictions. Certificates and PCR tests will not be required.
In the meantime, a certificate of vaccination is required. Satellite V and Satellite Lite are suitable. To do this, download the certificate of vaccination in English from the state services.
If you are not vaccinated, get a PCR test before you fly right at the airport. See my instructions. At the time of entry, the test must not be older than 72 hours from the time the sample was taken.
Thailand Pass is no longer needed, nor is it necessary to book a covid hotel.
The minimum requirement for health insurance is $10,000 coverage, but the usual cheap insurance covers from $30,000.
Do I need a visa to Thailand?
For Russians and Ukrainians visa is not necessary. Upon arrival you get a stamp for 30 days. If desired, you can extend for another 15 days or make a visa-rant to a neighboring country. And on your return you get a stamp for 30 days again.
You need a visa for Kazakhstani citizens. You can get a visa for 15 days on arrival. Longer visas must be obtained in advance.
Belarusians need to apply for a visa in advance.
How to fly to Thailand from Russia in 2022
Direct flights to Thailand
Aeroflot opens direct flights from Moscow to Phuket in October 2022. Check out prices for direct round-trip flights:
Flights to Thailand with a connecting flight
If you are not flying from Moscow, or if you want to save money, consider connecting flights. Your connections will probably be in Dubai, Abu Dhabi, Istanbul.
There are lots of options, and it's better to look for connections on aviasales, so you can buy one ticket and not worry about being late for your connecting flight.
Flight price calendar from Moscow to Thailand with connections:
Tours can be cheaper
Consider buying a tour to Thailand. Tour operators use their domestic prices for charters and hotel room blocks. Because of this, a tour can come out cheaper than a separate airfare and hotel.
Look at the prices of tours to Thailand from Moscow. The price includes an airfare and a hotel, sometimes breakfast. The price is per person:
How much are the tours to Thailand now
The average cost of a tour to Thailand for fall and winter is 260,000₽ for two people. This is a 7-day tour with airfare (usually Emerates) and a 3* hotel with breakfast:
How to book hotels in Thailand
Unfortunately, neither booking nor Agoda now accept Russian cards. The only decent option, where there is the same great choice of hotels, and prices are often lower, is Ostrovok. I often book hotels there, everything is ok, you can use it. By the way, they accept any card, including Russian ones.
The current prices for hotels in Pattaya:
What cards to pay in Thailand
World Cards in Thailand
In the winter of 2023 the launch of acceptance of Mir cards throughout Thailand is planned. The first bank to launch Mir cards will likely be purple SCB. Stay tuned.
Unionpay cards in Thailand.
Almost everywhere accepts Unionpay cards. Russian cards from Rosselkhozbank or Solidarnost will do. Check out my review of Unionpay cards.
CIS bank cards in Thailand
I advise you to bring a working Mastercard or Visa cards from banks in Belarus, Kazakhstan – this is a proven and 100% result. Accepted everywhere. Read the instructions on how to open a card yourself in Belarus or Kazakhstan.
Do cards of Russian banks work in Thailand?
Only Unionpay cards work, other Russian cards do not yet. There is no sense in taking them with you. It is better to take cash dollars or euros.