Holidays in Vietnam and Philippe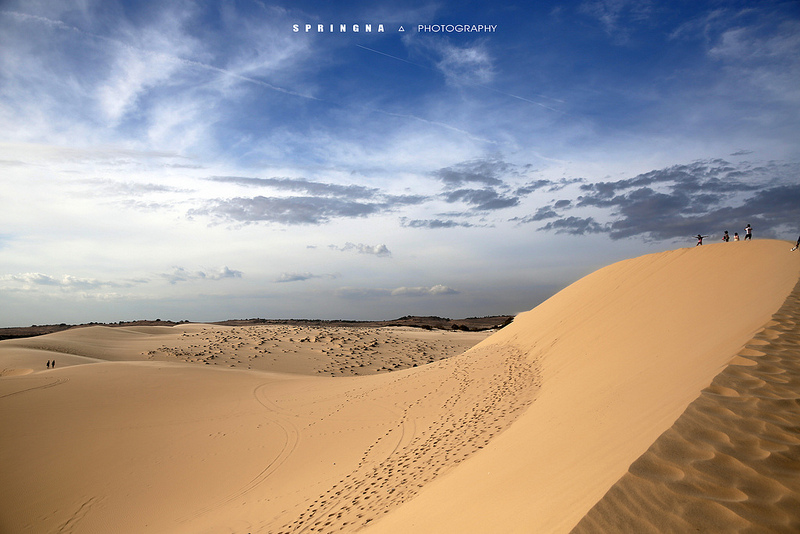 We tell you about two of the most popular resorts in Vietnam – Mui Ne and Phan Thiet. What are their qualities and disadvantages? Here are reviews of tourists and prices for holidays in 2022.
Perhaps no resort has not received such contradictory reviews of tourists as the Vietnamese Mui Ne (Phan Thiet). Some ruthlessly scold it, while others are delighted and gladly recommend to visit. Let's try to understand the reasons for such mixed reviews.
Phan Thiet and Mui Ne:
Reviews of holidays in Mui Ne and Phan Thiet
Often Mui Ne and Phan Thiet are identified with each other, although they are different localities located next door. Phan Thiet – the provincial town with heavy traffic and other joys of city life, and Mui Ne – a quiet fishing village. Most often tourists refer to Mui Ne as a many kilometers of beach area with hotels and restaurants, stretching from Phan Thiet to the village.
The busiest area of the resort is Ham Tien with Nguyen Dinh Chu Street, on both sides of which are hotels and restaurants, mostly on the first line. The beaches are equipped with umbrellas and sun loungers. The sandy strip is wide, with fine white sand, but closer to the fishing village narrows, by the way, there are cheaper hotels, but the beaches are worse.
The disadvantages of Mui Ne and Phan Thiet, according to tourists, are the difficulties with the road: you need to fly to Ho Chi Minh City, and from there to get on a bus or a cab a few hours. But the main dissatisfaction of some tourists caused the sea. In Mui Ne most of the time the wind blows, the sea rises high waves, and swimming becomes extreme. It is better to go to the beach in the morning, in the afternoon the excitement only increases. The sea becomes relatively calm only in spring.
For kiting enthusiasts Mui Ne is a true paradise, there are several good schools on the coast, where beginners can be trained and get the necessary skills. In the evenings, tourists' main entertainment is walking, shopping in souvenir shops and dinner by the sea – they are great at cooking seafood. If bored with the beach vacation, you can go on a tour of the surrounding area or go to Ho Chi Minh City, Nha Trang or Dalat.
By the way, tourists who do not speak English, it will be easy here – almost all signs and menus in Russian, Russian-speaking staff is also often. The second obvious advantage of Mui Ne and Phan Thiet, according to reviews of tourists – is the affordable cost of recreation, although if we compare with Nha Trang, the prices here are a little higher.
It will be useful for you to read reviews about holidays in Vietnam in general.
Look for last minute tours on Travelate and Level.Travel – they will find the perfect option. Want to save money? Read our 7 rules for buying tours online.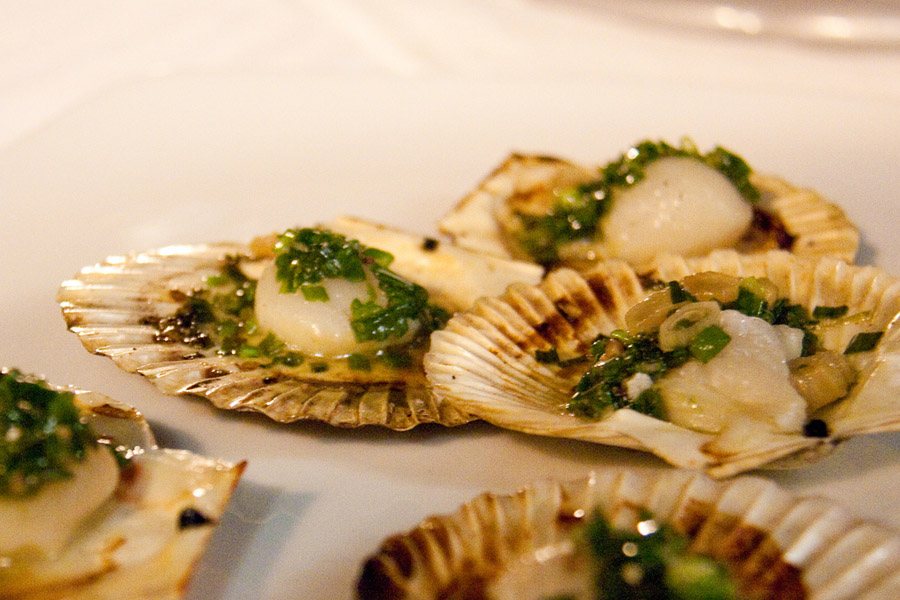 (Photo: n0r / flickr.com / License CC BY-NC-ND 2.0)
Mui Ne and Phan Thiet Weather
Mui Ne's warm climate allows you to vacation here year-round without fear of sudden cold spells and heavy rains. A natural belt of sand dunes was formed around Mui Ne, which create a special microclimate and protect the area from heavy rainfall. Even dangerous storms with floods avoid these places.
The average annual temperature in Mui Ne is kept at +30 ° C with a slight "winter" drop to +25. +27°С. The warmest sea in summer is +27. +29 ° C, in winter cools to +24 ° C. It is the hottest in May and April, the coldest in December and January. Nevertheless, many people prefer to come to Vietnam for New Year.
The rains begin in June and continue until October, then the weather becomes dry and clear. However in Mui Ne and Phan Thiet, even in the low season the showers are short – usually in the afternoon and evening, the relative humidity remains at 79%.
According to what tourists say about the weather in Mui Ne and Phan Thiet, in December and January the strong winds can make the evenings a bit chilly, so jeans and windbreakers are nice. The sea has high waves. Read more about when it's better to rest in Vietnam – we tell you about the weather in each month.
Prices for holidays in Mui Ne and Phan Thiet – 2022
Of course, the maximum pleasure of rest in Mui Ne will get kitesurfers, but also non-sports tourists have something to do. There are many massage parlors (spas), treatments range from $15 to $30.
Gastronomic pleasures await gourmands: in the cafe you can order grilled fish, mussels, scallops, oysters, lobsters, as well as local exotics – dishes from a crocodile or snake. The best seafood is prepared in the restaurants of the Boquete area. The fresh catch is placed in an aquarium, and the guest orders what he wants.
According to what tourists say, the prices in Mui Ne and Phan Thiet are quite democratic – you can have lunch for only $ 5, dinner for $ 15 (in the institution for the locals will be even cheaper). A large glass of fresh juice costs just over $ 1.
(Photo: Tri Nguyen | P h o t o g r a p h y / flickr.com / CC BY 2.0 license)
There are unique attractions around Mui Ne that you can visit with a tour or on your own. In a nutshell, the top most interesting places are as follows:
White and Red Dunes . These are the main attractions of Mui Ne and a favorite place for photo shoots with honeymooners. Red dunes can be easily reached by renting a scooter, White dunes are located a little further away. Next to the Red dunes, the Red stream flows – due to the admixture of clay, the water in it is colored red. Not far from the White Dunes are hot springs and a very beautiful lake with lotuses.
Cham towers . These towers are the surviving part of the ancient temple complex of the 8th century. Entrance fee is 10 thousand dong, or $0.5. Especially spectacular look the towers in the evening when the lights turn on.
Ke Ga Lighthouse. Granite creation of the French architect and a very popular local landmark. Located on an island not far from Phan Thiet. To get up to the observation deck, you will have to show physical endurance and overcome 182 steps inside the tower. Entrance fee – about $ 1, in addition, pay for the ferry to the island. According to tourists, the territory of the lighthouse called the collapse zone, and visitors are allowed inside stopped. Let's hope this is a temporary phenomenon.
Mountain Taku . Located 30 km from Mui Ne. At the top is the statue of the Lying Buddha, the largest in the country. Its length is 49 meters, height – 11 m. You can climb the mountain by cable car or walk up the path through the rainforest past temples and other monks' buildings. The cost of a visit with a cable car costs 160 thousand dong ($ 7).
Prices for excursions may vary from firm to firm, on average – $25 per person, fishing – $15. The services of single guides are cheaper. As for shopping, in addition to souvenirs of seashells and reptile skin products, you can buy pearls, silk, tea, coffee, healing ointments and infusions. Read about what to bring from Vietnam.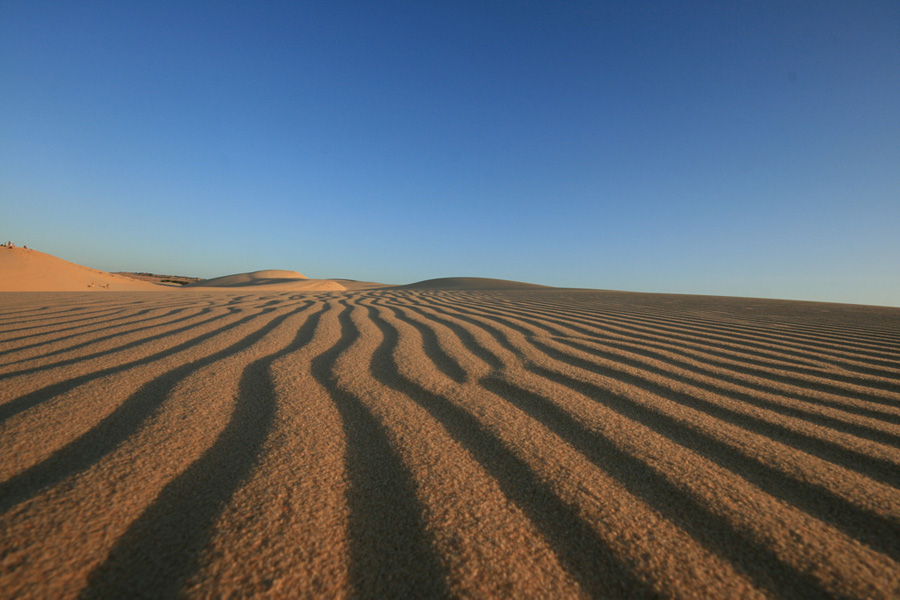 (Photo: ruben i / flickr.com / CC BY 2.0 license)
Hotel prices in 2022
In Mui Ne and Phan Thiet, hotels are slightly more expensive than in Nha Trang, but still pretty cheap. The most inexpensive hostel that is on the coast for spring 2022 is $9 a night for a double room. Within $20, you can book a nice room with private bath, air conditioning, and other standard amenities. For $ 13 per night, for example, is a 3-star hotel with good reviews (usually they cost from $ 20). Prices for 4* hotels in Mui Ne and Phan Thiet start at $30 for a room for two, 5* – from $90. According to tourist reviews, hotels are no different from other hotels in Vietnam. If planning a trip in high season, we advise to book in advance on Roomguru.ru and always read reviews and accommodation conditions.
On a side note. If you during the Vietnamese New Year in the resort keep in mind that the hotel prices are rising steeply and often there is no room – they are booked by the Vietnamese almost six months in advance. We were faced with this when we lived in Nha Trang – we had to go to Ho Chi Minh City, because the hotel we lived in was overcrowded on Tet, and the others cost 2-3 times the normal price. Tet is celebrated in late January or early February.
Tips and tricks for tourists
In general, Mui Ne and Phan Thiet – a good alternative to the Turkish and Thai resorts (though you should not expect the appropriate service to the Turkish resorts), a place for an inexpensive and relaxed holiday, where the main entertainment – walking, beach delights, drinking in cafes and unobtrusive shopping. Fans of nightlife and divers have nothing to do here – there is no nightlife, and the water because of the constant waves often mix with the sand, murky and opaque.
According to feedback from tourists, the winter months are characterized by high waves and winds, so this period is not worth planning a vacation with children, but it is better to postpone until March-April or November. At this time the most comfortable temperatures, a very warm sea, and the waves are insignificant.
Fans of kiteboarding can go at any time of year, because the winds in Mui Ne are a usual phenomenon, but the best waves here from November to March. Those who want to save on cost, you can safely go in low season: prices in hotels and restaurants are reduced, and climatic conditions allow a comfortable stay.
Compare Mui Ne and Phan Thiet with other resorts in Vietnam – so you can choose the best place to stay.
Mui Ne and Phan Thiet. Rest – 2022: prices, reviews, weather
Vietnam is open, welcome! Cash dongs available for withdrawal with "MIR" card Vietnam is open, welcome! Cash Dongs available for MIR card withdrawal
We decided to go on vacation to Vietnam, we really didn't want to go to Turkey or Egypt, and the Maldives would be very boring for us (this is our opinion, no need to argue). What you need to know if you're going to Vietnam in May-June 2022, briefly and to the point: visa-free travel for Russian citizens 15 days, no direct flights, via Dubai with a change of 10 hours, you need PCR and a certificate of vaccination.
Regarding PCR and codes, asked
Shame on Pegasus. And it's true. They ruined the whole impression of a vacation. I feel like a sucker, when in the dashing 90s we "had" at our flea markets. And such a pleasant impression of Pegasus was at first. Now there is an opinion that they work only crooks. So brazenly and cleverly deceive, overpricing by 10 times. That's just completely lose conscience and shame. I feel like I visited the firm "Horns and hooves. People, learn from our mistakes. Do not give in to the false propaganda guides from Pegasus. God be their judge. All come back one day.
Bathing and sunbathing on the beach
Rest children and young people
rest individually
do active recreation
for the elderly
I described where I lived in the village where I ate and where I went. I vacationed at Hotel Hai Au with my husband. I will say that it is a good quiet hotel for cheap rest and very decent, everything is cleaned inside and changed, not always in time but clean. The sea is right next to the hotel and the pool is very nice. We had a lot of restaurants and stopped at a small restaurant called rau-delibakery. The restaurant was very popular. Very tasty fish, seafood, soup, and a very good and attentive Russian guy, which was very important, because I do not speak English and it was a problem here. And for coffee, we went to Coffee bakery, it was the only coffee place with a coffee machine and great fresh coffee. They grind coffee beans in front of you and sell pastries there. I bought my coffee here too. And over here (map https://g.page/SuoiTienMuiNe?share) there is a local fairy creek attraction. You go down under the bridge and go to the source and at the end there is a little waterfall waiting for you. I hope I helped people who will be there the same place I was, good luck everyone.
Bathing and sunbathing on the beach
Dirt and stink everywhere. Every year it gets dirtier. Used to come here every year with my family, but this year was the last. There is just unbelievable filth everywhere. There are huge rats and cockroaches running around the streets. And the beach has become very, very dirty. Sometimes it seems like garbage trucks are dumping garbage right into the water. In the morning you go out on the beach and it becomes disgusting-everywhere bags with trash, small and very large rotten and stinking fish, scraps of nets and mountains of plastic. And on all this billions of sand fleas. The hotels do not clean the beaches at all and do not treat them for sand fleas. Also, it's very hard to find beach access. I know only 2, but it is impossible to walk there – it stinks of urine and all sorts of filth lying around. In general. Mui Ne for my family no longer exists. It's just dangerous to health. Restaurants in general is a separate topic, I do not even want to talk about how once looked into the kitchen
Or it's all in the area of Bo-Ke, where a normal person would never stop, or it's all untrue, I do not exclude that paid.