Where to go on New Year's Eve 2022 in Europe
In search of a festive atmosphere the Galactic Group team was inspired and prepared for you an overview of particularly bright New Year's Eve events. Europe has been trying to keep the New Year's holidays alive until the last minute. But the pandemic has made its adjustments: Christmas fairs and public events are canceled literally every day. However, this can be regarded as an opportunity to choose unconventional destinations for the winter vacations. To meet the coming 2022 in the atmospheric places without the usual throngs of tourists or stay in Moscow? On the background of European capitals Moscow holiday program looks pretty impressive.
Not all European New Year's events are cancelled: some will be held with certain restrictions, others have changed the format.
Hungary has so far limited itself to checking covid passports, and in Austria mass events on New Year's Eve have been canceled in advance. The capitals of both countries carefully preserve the cultural traditions of the Austro-Hungarian Empire: there is an abundance of classical music and theater.
On New Year's Day, a concert of the Vienna Philharmonic will be held, which can be heard not only in the auditorium, but also on TV. Performances of symphony orchestras, operas, operettas and musicals are scheduled in different venues, no information on cancellations yet.
In Budapest: Musical concerts are announced not only on the main theater stages, but also in the cathedrals, which for the time being have retained their Christmas decorations. Organ concerts and live orchestras will take place in St. Stephen's Basilica and some other churches. Theaters offer both classic Christmas repertoire (e.g., the Nutcracker ballet) and intricate programs like gypsy choirs.
The Amsterdam Light Festival light show will grace the Dutch capital for the tenth time. Usually light installations on the background of festively decorated city gather crowds of locals and tourists. This year the festival had to abandon the participation of the public and cancel all the interactive sections. There is a lockdown in the Netherlands since mid-December, but the light show will take place on the evening of December 31.
According to the plan of the organizers, art projections will be shown on the streets of the city from five to ten pm. The City Hall warned that the show will have to stop if it attracts too many people to the streets.
The capital of Spain is one of the few in Europe to retain the classic celebration of the New Year. Traditionally, Campanadas – "chimes" with a countdown – take place in the Puerta del Sol square. It is there, in the heart of Madrid, at kilometer zero of Spanish roads, the audience gathers shortly before midnight. The program usually includes a live concert, fireworks and 12 grapes, which everyone must have time to swallow to the sound of the clock.
Last year the Campanadas were held exclusively in a televised format, against the background of an empty central square. In this year the City Hall of Madrid has decided to hold a familiar holiday, but with some restrictions. The authorities have halved the maximum number of the public. The police will monitor the observance of limits and distances, they even promise to organize patrolling by drones. But still, it's a real celebration with sparklers, confetti, and laughing people around, which is no small thing these days.
The Belgian town known for the movie "Going Down in Bruges" is hosting the Winter Glow festival. This year's event has already begun and will run until January 9. Of course the guests can enjoy the cozy illuminated ice rink, the fair on the main square and the festive shopping. But Winter Glow is more interesting in its way of light installations.
There are 14 light installations installed in the historic center of the city, showing them every evening. Visitors to the festival have a map with explanations and locations, between which it is convenient to move at your own pace. Notably, the festival objects can be interacted with in augmented reality: Winter Glow has a mobile app that allows you to translate your text into light drawings. Guests can also change colors and select the sound accompaniment of the installations.
On the morning of January 1, the Madeira Plunge, the seventh annual charity swim, kicks off on this Portuguese island. Guests gather at the complex on the Atlantic Ocean to start the year off with a swim. The Madeira Plunge has no special program; participants are on their own and can enjoy their swim in peace. The water in the ocean is quite invigorating at this time of year, so the swimming itself is already quite exciting.
The event has a strict dress code: all participants must wear matching Christmas hats with pompoms. A token fee is asked for participation, which goes to charity. In 2022, it is mandatory to register for the swim in advance and in compliance with all sanitary requirements.
The city has not yet returned to the pre-Victorian scale of celebration, but the choice of winter vacation entertainment remains quite wide. Fairs are open downtown and in some other neighborhoods. This year they cancelled master classes and some concerts, but otherwise the outdoor events work as usual. Moscow skating rinks on Red Square, VDNH, Gorky Park and Sokolniki are also waiting for visitors. Children's Christmas Trees and major events city officials have canceled, but with qr-code you can easily get into theaters, museums and cinemas. Some of the museums will even work during the vacations for free.
Many New Year's Eve events can be viewed online or in television broadcasts. The most prominent online programs are in Berlin and London.
The capital of Germany has always celebrated the New Year on a grand scale: live concerts, DJ-sets, giant fireworks and a festive fair. This year, the traditional show at the Brandenburg Gate will be held in a television format. The program will be broadcast by the German channel ZDF. There are no more chamber alternatives in the city, by the way – all parties in Berlin will be closed.
London has long postponed the difficult decision on the New Year's Eve program. First, the city authorities canceled the traditional fireworks, gathering on the banks of the Thames hundreds of thousands of spectators. Instead of the usual New Year's Eve festivities the London mayor's office organized a live concert in Trafalgar Square. It was planned that the audience would be allowed to attend the event – though only 6500 people, which is not particularly tangible for London. But now this option has been abandoned as well: the concert will take place in an empty square and will be broadcast on BBC 1.
In some European cities you can have a great New Year's Eve without mass entertainment, but also without crowds.
In Germany, for example, we should pay attention to Gengenbach, the town where Tim Burton filmed Charlie and the Chocolate Factory. In addition to gingerbread houses decorated with lanterns and medieval nooks and crannies, it has an interesting feature. Every year, the mayor's office turns its building into a huge Advent calendar. The windows of one of the facades become the doors of the calendar. The walls and shutters are decorated differently each time, at one time the decorations were designed by Marc Chagall and Andy Warhol.
The capital of Madeira, Funchal, is transformed into a huge nativity scene: the streets of the historic center are decorated not only with the usual fair pavilions, but also with statues of traditional nativity scenes.
Christmas market in the center of Funchal
You can go to almost any city in Switzerland for a Christmas fairy tale: large events in the country have been canceled, but a more chamber format is available to vaccinated visitors. Masses of sports events, classical music concerts, small light shows. And all this against a backdrop of concentrated Swiss decorations.
Unfortunately, almost all of the most notable New Year's Eve shows have been cancelled this year. There will be no fireworks display on the Champs Elysees in Paris. Scotland has decided not to hold Edinburgh's Hogmanay festival, which is not just a countdown with a glass of champagne: the festival included costume parades, live concerts (with the obligatory bagpipes) and numerous parties.
Italy, too, is tightening the rules: there will be no street party on New Year's Eve in Rome, and live concerts and fireworks in St. Mark's Square in Venice. In Portugal: the authorities refused not only fireworks in Porto and Lisbon, but also banned carnivals and beach parties.
Poland has canceled street parties and imposed a curfew, in Sweden, nightclubs are closed and there is a question of introducing a lockdown, in Norway there will be no mass events.
The provinces of Spain have not come to a consensus: the already mentioned Madrid, Toledo and Galicia are still planning to celebrate the New Year in the street. Valencia, Zaragoza, Alicante and Salamanca refused to celebrate mass events. In Catalonia, a curfew has been declared in force and the mask regime is back. Barcelona's City Hall has already confirmed that there will be no traditional New Year's show at the Montjuïc fountain this year.
Despite the cancellation of certain events, the New Year's Eve atmosphere is already in the air. We know for a fact that it is possible to have fun celebrating the winter holidays even in the face of an unpredictable "new reality".
We wish you a Merry Christmas and a Happy New Year and wish you a festive mood and bright impressions!
11 Worthwhile Destinations for Christmas and New Year's Eve in Europe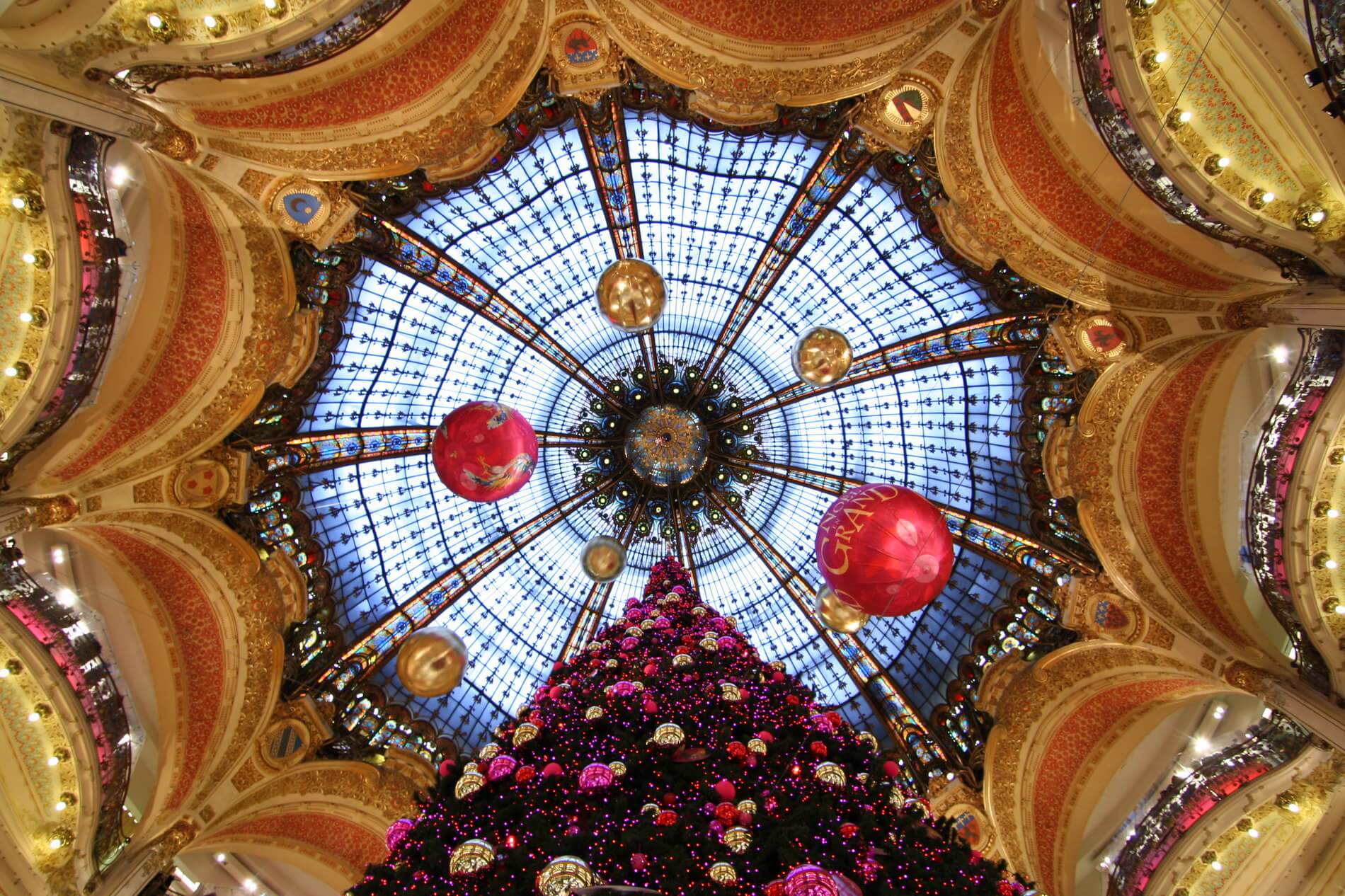 New Year is a fantastic time! If you are a romantic, you should celebrate the holidays in Europe in the atmosphere of magic and antiquity. See where and how you can celebrate Christmas and New Year.
Attention! This review is not about where to go on vacation abroad, but just about the best destinations. For the holidays so far are open only a little more than a dozen countries (see below). The choice is not much, but at least something! We hope that more destinations will open soon. The cost of the vacation in the review is for last year. When the borders open, we expect similar or even lower prices for tours.
How to save money. If you want to spend the New Year, vacations and Catholic Christmas in Europe, we advise to fly December 22, 23 or 24, and come back in early January. Everything should be booked several months in advance.
About the prices in the article. Hotels – for a double room on New Year's Eve. Tours – for two people. Airfare for one person round trip. We examine departures from Moscow. Airfare prices and tours we indicated on New Year's Eve dates (departure December 29-30 and return January 3-6), since these days tourists are flying to rest.
and Level.Travel – search for bargain tours – find cheap airline tickets
Content:
What countries are now open
Here's where Russians can fly on vacation now (read our travel guides for links, we've been to almost all of these countries):
Finland – Helsinki and Lapland
Where better to celebrate the New Year – 2022 and Christmas in Europe than in the homeland of Santa Claus? At the end of December it is freezing outside, up to -15°C, and it snows a lot. People go to Finland for solitude and a winter fairy tale. Rent a cottage and devote the New Year vacations to active vacations – skiing and snowmobiling, for example. Enjoy the northern lights, taste the local cuisine and visit the residence of Joelupukki in Lapland.
The tours from Moscow for 4-5 nights cost from 65 thousand rubles.
The plane tickets from Moscow to Helsinki and back cost from 11 thousand rubles. St. Petersburgers can travel by train or bus.
Hotels. Inexpensive hotels from 40 € for two persons in the center of Helsinki (3* hotels from 85 €), cottage rentals in Rovaniemi from 130 €. Dinner in a restaurant for about 50 € per person. Learn about prices in Helsinki.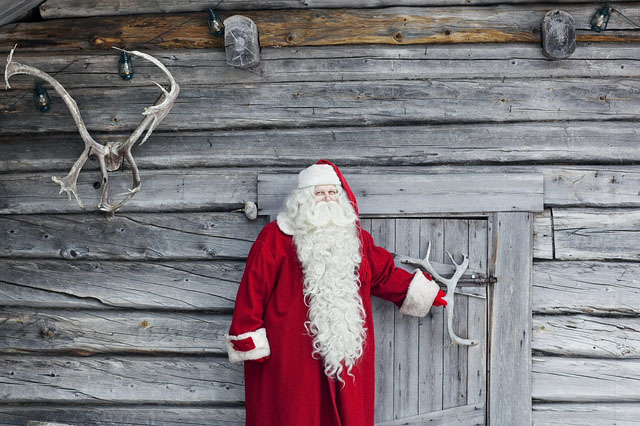 (Photo: Visit Finland / flickr.com / CC BY-NC 2.0 license)
Czech Republic, Prague
The Czech Republic is another country in Europe where you can celebrate the New Year – 2022 in a glorious way. In Prague, the sparkling main Christmas tree is set up on Old Town Square. The fair is working, tourists and locals are strolling, eating spiced roasted almonds, delicious trdelnicki and drinking mulled wine and honey. Read: 7 reasons not to go to Prague and 7 reasons to visit Prague.
The weather in Prague at the end of December is good: it can be slightly above 0°C during the day and down to -5°C at night. Snow cover is not always there.
Tours to Prague for 7 nights on New Year's Eve can be purchased from only 65 thousand rubles.
Airfare. The flight from Moscow to Prague and back for New Year's holidays costs from 16 thousand rubles.
Hotels. To rent a hotel room for two in the center – from 90 euros per night and above. A New Year's dinner in a restaurant will cost 100-170 € per person.
(Photo: elPadawan / flickr.com / CC BY-SA 2.0 license)
If you want to celebrate New Year's Eve 2022 inexpensively in Europe, go to Cyprus. It's warm there in winter, about +15. +20°С. Rent a car and see the whole island while it's not hot and there are no tourists.
New Year vacations on the island last from December 23 to January 6. There are performances, dances and decorating the Christmas tree in the major cities. But for the most part the New Year and Christmas are family holidays and after 2 a.m. the streets are already quiet.
Tours of Cyprus on New Year's holidays in 2022 for 7 nights cost from 60 thousand rubles.
Flights from Moscow to Larnaca and back cost from 13 thousand rubles and more.
Hotels. You can stay at a cheap hotel in Larnaca or Limassol for 30 € or more a day. Learn about the best hotels in Cyprus.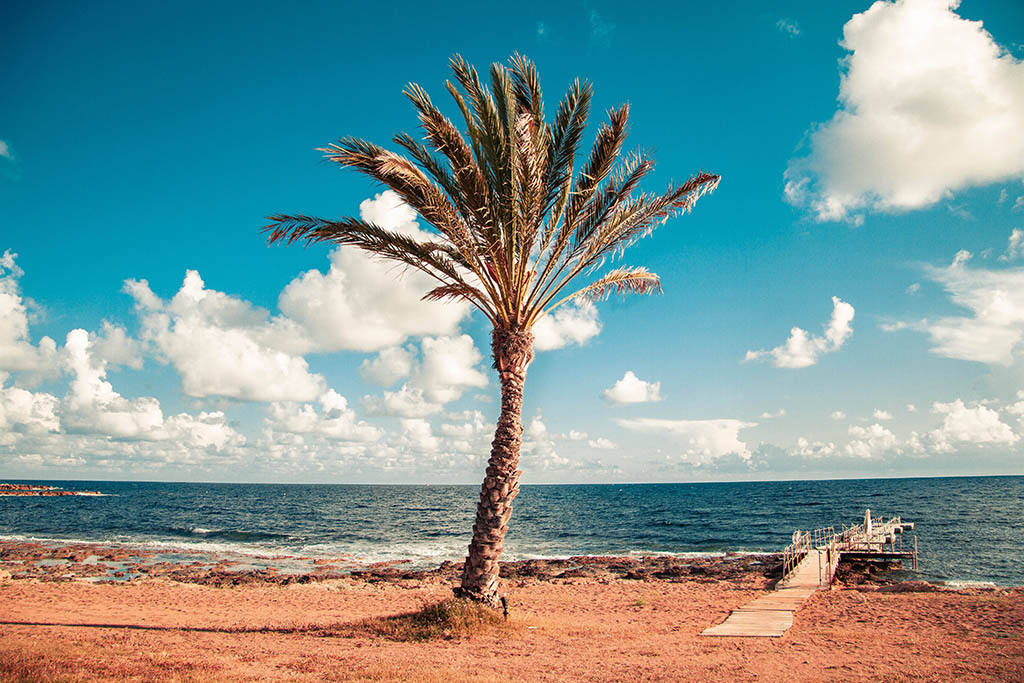 (Photo: unsplash.com / @matt__feeney)
Germany – Berlin and Munich
The best New Year's Eve in Europe, in our opinion, is in Germany. Do you want to dive into a real Christmas fairy tale? We recommend going to Berlin, Munich, Cologne, Nuremberg or other cities. Visit cheerful fairs with all the gastronomic attributes of Christmas and New Year: caramel apples, gingerbread houses and hearts, stollen and fragrant hot mulled wine. The weather at this time of year in Germany is usually pleasant, from 0 to -4 ° C, snow does not always fall.
Tours for 4 nights cost from 60 thousand rubles for two.
Airfare. Monthly flight from Moscow to Berlin costs from 16 thousand rubles (direct flights), to Munich – about the same.
Hotels in downtown Berlin – from 120 € for a night for two. New Year's Eve dinner in a restaurant costs about 100-200 € per person. Check out what the prices are in Berlin.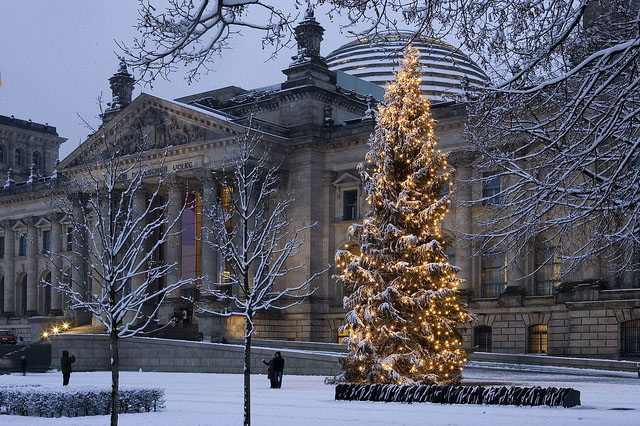 (Photo: visitBerlin / flickr.com / License CC BY-NC-ND 2.0)
Montenegro, Budva
Where to celebrate the New Year – 2022 and Christmas inexpensively? Tourists recommend going to Montenegro (namely Budva or Podgorica). Popular and ski resorts – Kolasin and Zabljak.
Midnight locals usually meet with family or friends, and then go out into the streets. Traditionally, there are performances, fireworks and concerts in the center of the towns. The weather is changeable and rains sometimes. In the mountains there is snow and cold, and on the coast it is about +10 ° C.
Tours to Montenegro for the vacations cost from 60 thousand rubles (Tivat, 7 nights).
Airfare. The flight from Moscow to Tivat and back on New Year's Eve costs from 15 thousand rubles.
Hotels. Budget hotel in Budva – from 20 €. For hotels in Podgorica it is from 15-20 €, for 3* hotels from 22 €. Prices in Tivat are similar. Check out what the prices are in Montenegro.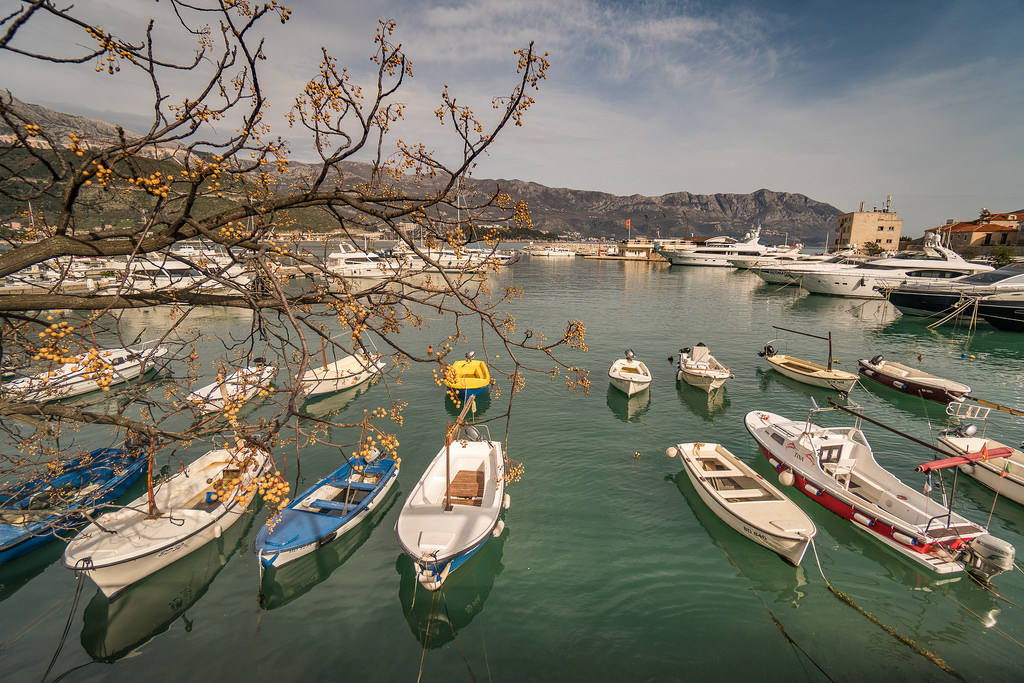 (Photo: Casal Partiu Oficial / flickr.com / CC BY-SA 2.0 license)
Greece, Athens
Greece's New Year's traditions are close to Cyprus, and the celebrations of New Year and Christmas in both countries are almost identical. In the cities, residents gather in the center for a concert and fireworks, while young people head to the clubs after the official festivities. Tourists prefer to vacation in Thessaloniki, Halkidiki or Athens. As in Montenegro, the weather is changeable, but warm, about +12. +15°С.
Tours for Christmas and New Year vacations cost from 50 thousand rubles for two people for 7 nights.
Flights from Moscow to Athens and back cost from 15 thousand rubles.
Hotels. A double room in Athens starts at 14 €, in Halkidiki (eg Sarti) at 24 €. Check out what the prices are in Greece.
(Photo: Paul D'Ambra / flickr.com / CC BY-NC-ND 2.0 license)
Italy, Rome
For a fun New Year's Eve 2022, you need to go to Italy. The locals love New Year's Eve and Christmas and celebrate them in style. On top of all that, you can rest in the country is relatively inexpensive.
Popular tourist destination for the holiday are Milan, Venice and Rome. How to celebrate? Choose the original ways: in thermae and spa, in medieval castles and villas, a cruise. A good idea is to go to the ski resorts of Italy.
Погода в столице Италии в конце декабря довольно хорошая, до +12°С, однако бывают дожди. Снега в Риме нет, зато он может быть на севере страны. Во время новогодних каникул спокойно осмотрите достопримечательности. Бесплатные музеи Рима >>
Tours for New Year and Christmas in Italy are inexpensive. For example, in Rimini for 7-8 nights – from only 56,000 rubles. A tour to Rome for 4 nights can be purchased from 60 thousand.
Flights from Moscow to Rome cost from 18 thousand rubles round trip to Milan and Venice – from 16.5 thousand rubles.
Hotels. Night in a double room at a 3* hotel in Rome – from 50 € and up in the city center. Dinner on New Year's Eve will cost 50-250 € per person.
(Photo: Trishhhh / flickr.com / CC BY 2.0 license)
France, Paris
What better place to celebrate New Year's Eve 2022 than the most romantic city in Europe? There are illuminations everywhere, Christmas fairs (the best are on the Champs-Elysées and in the Defence quarter). The aromas of hot wine and roasted chestnuts waft through the streets. Try foie gras, choucroute, maron glace and fondue. True, the weather is unimpressive: snow falls rarely, the temperature is up to +5°C, it's rather wet and it may drizzle with rain.
Tours . Tours to Paris and the Cote d'Azur for 5 nights cost from 80 thousand rubles for two.
Airfare. The flight from Moscow to Paris and back costs from about 16 thousand rubles.
Hotels. You can take a room in an inexpensive hotel in the city center (near the Louvre) for 80-90 € for two if you book in advance. At a 3* hotel in the center from 120 €. New Year's Eve in a restaurant will cost from about 150 € per person and up. Find out what the prices are in Paris.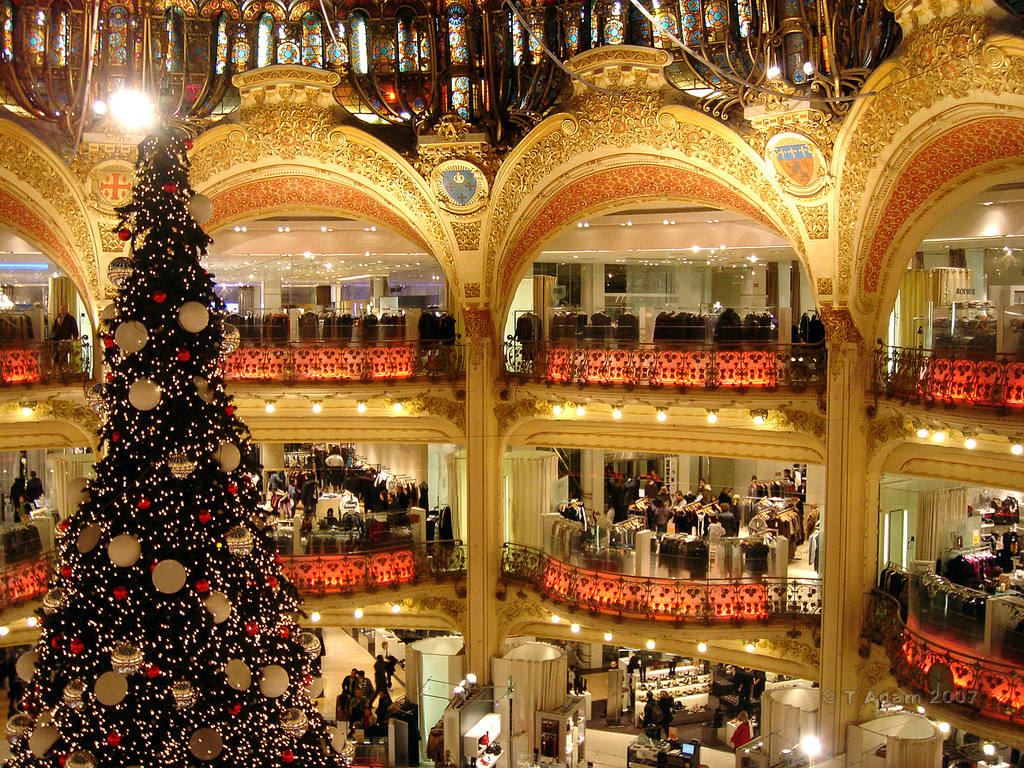 (Photo: colorsoftimeless / flickr.com / License CC BY-NC-ND 2.0)
Turkey, Istanbul.
Many people go to Istanbul for the winter holidays: there is good service and a variety of recreational opportunities. New Year as such is not celebrated – it is a holiday for tourists. Nevertheless, the city is beautifully decorated, and hotels, clubs and restaurants offer an entertainment program.
The New Year's Eve is celebrated on Galata Bridge, Istiklal Street, in a hotel, club, on a boat and so on. But devote the vacations to the sights – read our great guide to Istanbul.
Winter is mild, with temperatures up to +12°C. However, there is a cold and harsh wind blowing from the sea, so dress warmly. Find out what the weather is like in Istanbul in winter.
Tours . In addition to Istanbul, you can fly to holiday resorts for New Year: Antalya, Alanya, Side, Kemer and others. Tours for 5 nights cost from 58 thousand rubles.
Airfare. Round trip flight Moscow – Istanbul costs from 10 thousand rubles.
Hotels. You are better to book accommodation in advance, because the prices spike. Inexpensive hotels start at 25 € per night for two people (in the Galata district). 3* hotels start at 30 €. A gala dinner will cost you €65-90 per person. Check out what's on offer in Istanbul.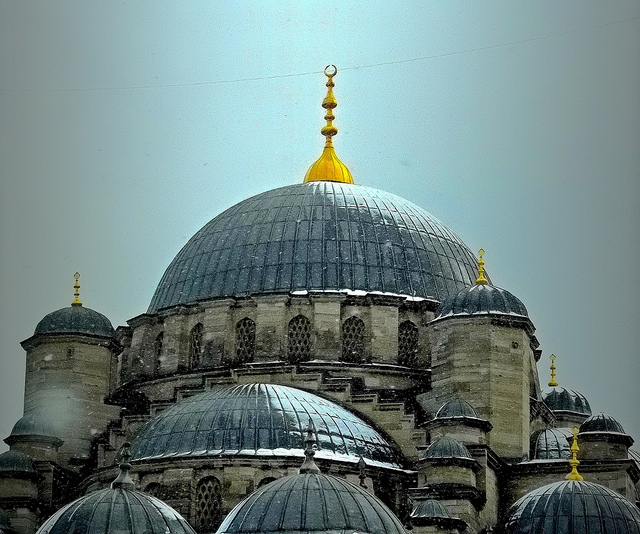 (Photo: Tim Moffatt / flickr.com)
Latvia, Riga
Новогодние каникулы в Риге длинные: Рождество празднуют и католическое, и православное. Хороший повод, чтобы поехать именно в столицу Латвии! Как и в других странах Европы, готовиться к Рождеству и Новому году начинают загодя, примерно с конца ноября — начала декабря. Город постепенно "обживается" гирляндами и украшениями, на главной площади ставится ёлка, начинает работу ярмарка. Непосредственно Новый год — 2022 можно провести в отеле, ресторане или просто прогуливаясь по городу — устраиваются концерты и представления. Цены в Риге >>
The weather in Riga at the end of December is usually pleasant: the medieval city is covered with a white veil, there may be a light frost.
Tours . New Year's tour packages to Riga for 4-5 nights cost from 56 thousand rubles.
Airfare. During the winter holidays to fly to Riga from Moscow and back, will have to pay from 13 thousand rubles and above.
Отели. Номер в бюджетном отеле в центре города стоит от 30€ за ночь на двоих. В среднем новогодний ужин в ресторане обойдется в 50-100€ с человека, но можно поискать места подешевле. Где недорого поесть в Риге >>
( Photo: Janitors / flickr.com / CC BY 2.0 license)
Great Britain, London
Christmas and New Year's Eve in London is fabulous: beautifully decorated shop windows, hanging garlands, fairs with souvenirs and delicacies are open, Christmas chorales are sung. There are fireworks over the Thames, and the Big Ben chimes strike twelve times at midnight.
In London at the end of December it is relatively warm – on average +7 ° C, but because of the humidity the temperature feels different. There are frosts at night. It may rain, so take an umbrella. In rainy weather, you can visit museums – find out which ones you can get into for free.
Tickets to London from Moscow and back in New Year – 2022 cost from 14 thousand rubles and higher.
Hotels. A room for two in central London costs from 60 € per night, a room in a 3* hotel from 80 €. New Year dinner – from 80 € per person.