Patong, Phuket 2022. What Patong beach looks like now
May 2022 (updated: 03.05.2022) 1.
Patong is contrasting right now. At first glance Patong beach looks beautiful. But if you look closely, you notice that not all business has recovered. Nevertheless, as in the old days, Patong more than anything else in Phuket boils and squeaks life like a Thai red-hot frying pan.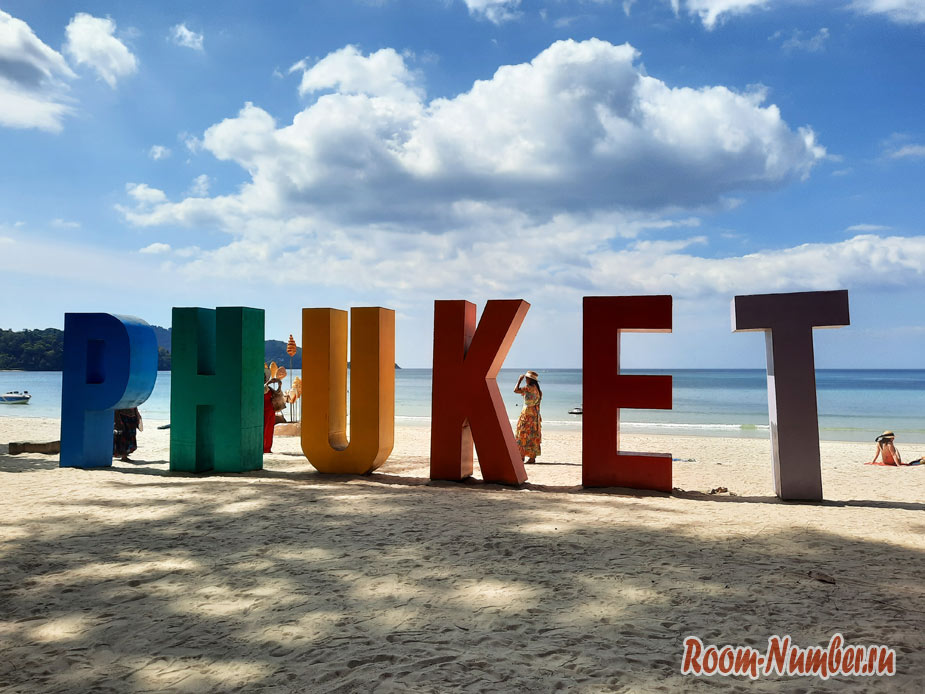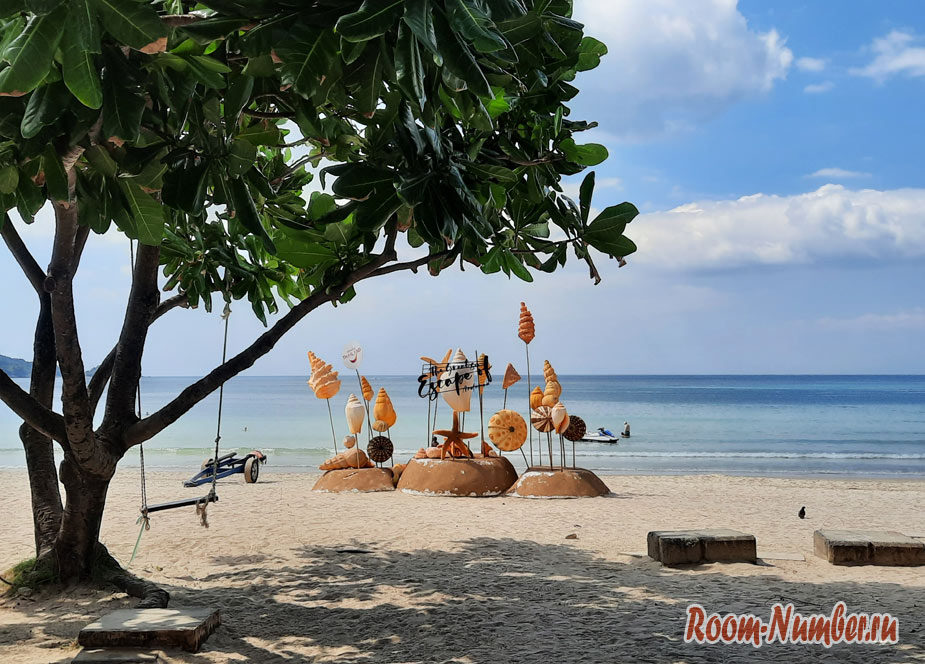 Patong Beach now
You've probably all read those rave reviews that Patong has somehow been incredibly transformed in terms of the cleanliness of the sea. Allegedly here now no longer squeamish to bathe and the beach has become like the islands.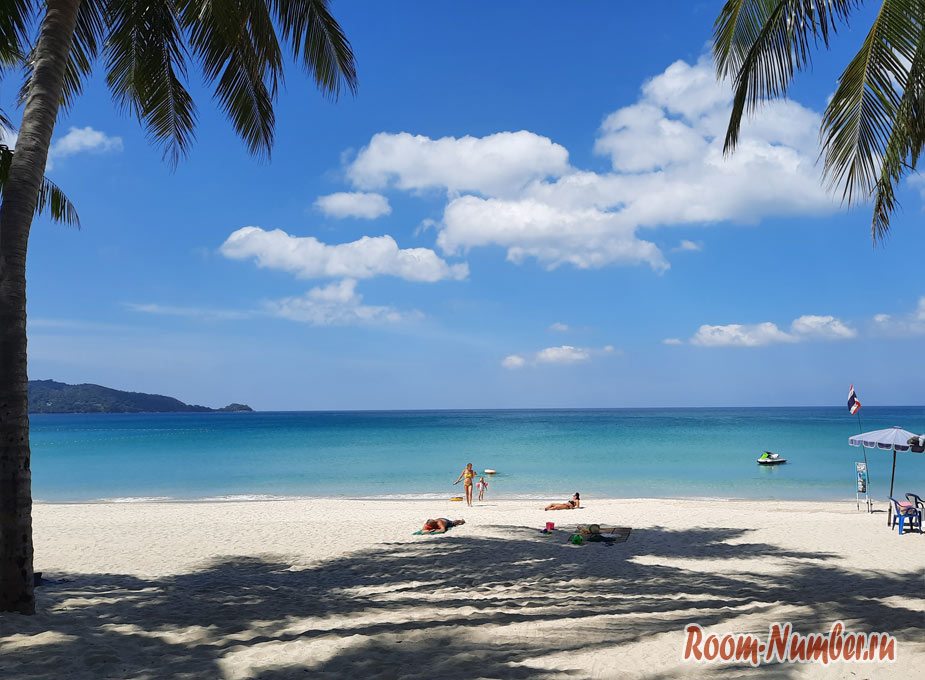 In fact Patong has always been a normal beach for most people. Last time we lived in Phuket, about 5 years ago, we came here especially to swim, although we could have chosen other beaches.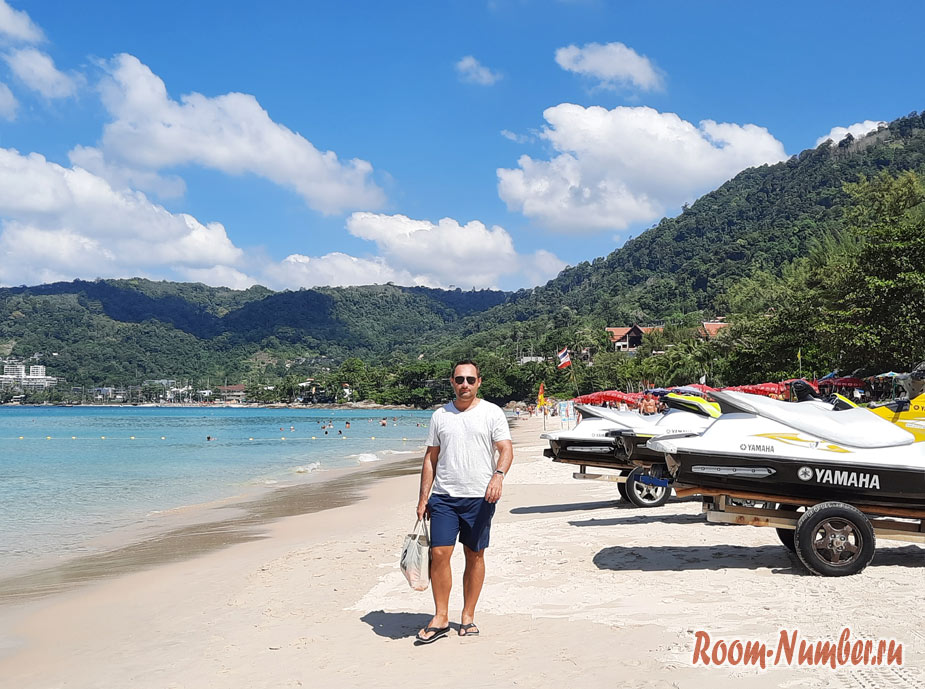 Secondly, the sand on Patong as was a hundred years ago, fine and white, which is not on all beaches in Phuket, and has remained. We like this sand even more than the squeaky but coarse sand on Karon. Due to this sand on the beach is more comfortable to walk on, as his feet do not fall and the beach is not sloping.
Читайте: Пляж Карон сейчас. Как обстановка после пандемии >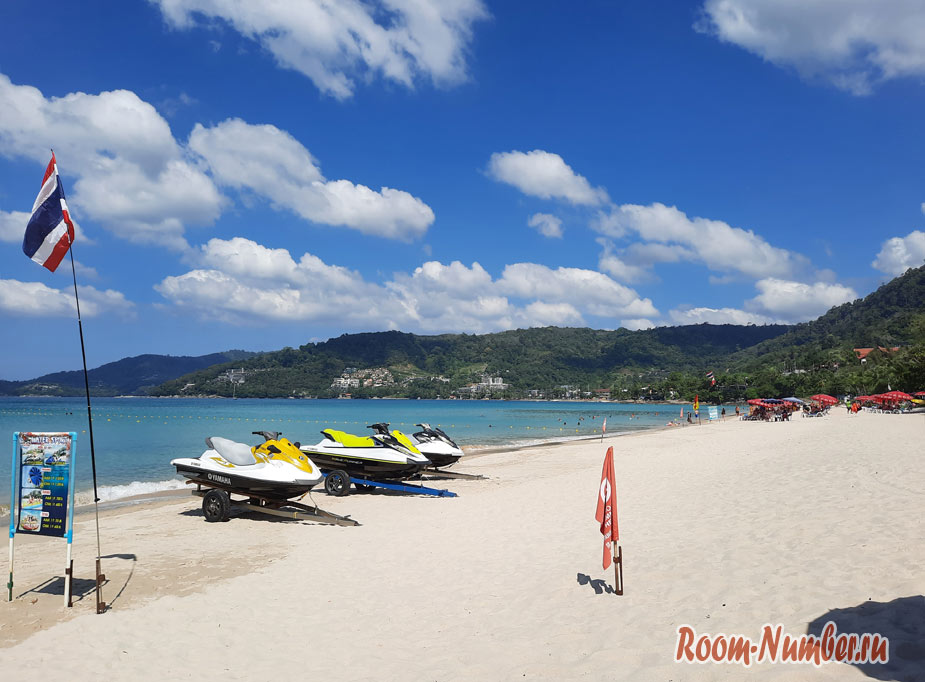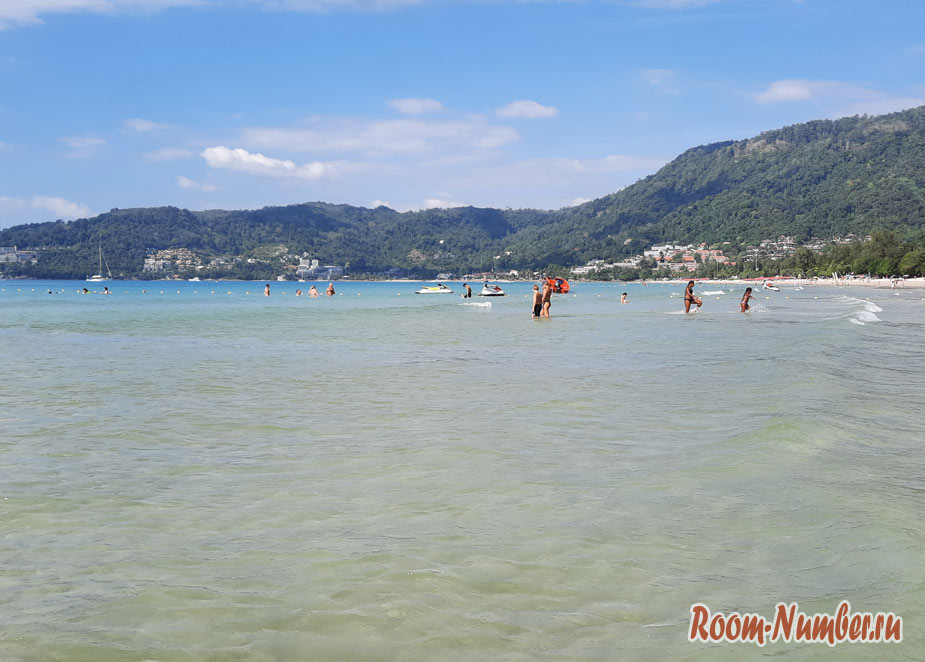 As there was shade and beautiful views of palm trees, when you walk along the promenade, and remained so. All this was and will be. Somehow the beach in general has not changed. All the same beautiful, only tourists in times less.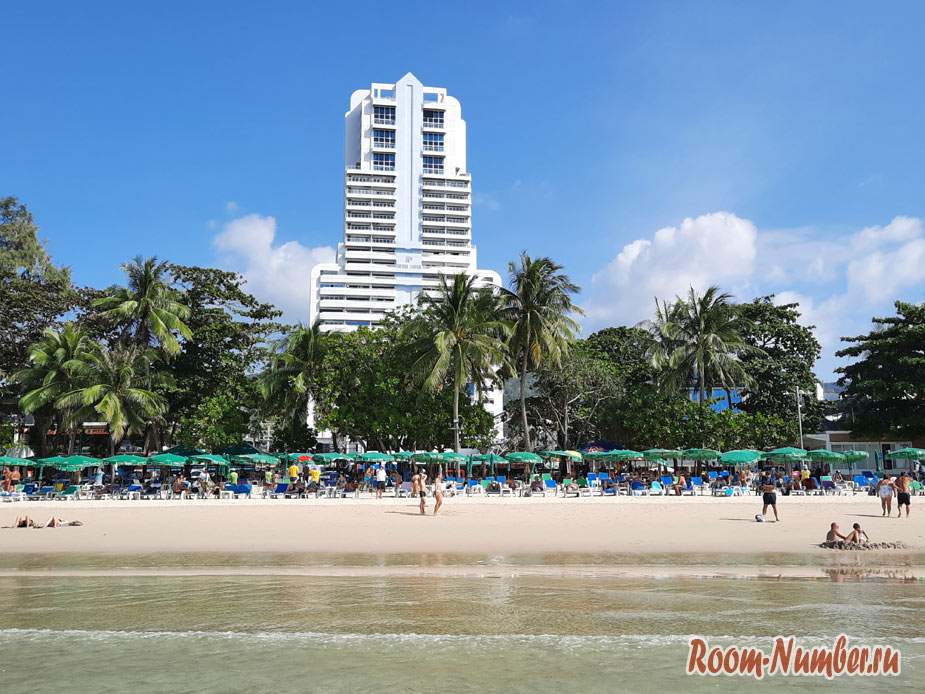 And those who say that the sea in Patong became clean, just used to be in low season. When it rains and waves, the water on any beach is turbid. And in January / February and before on Patong was clear blue water, like on the islands.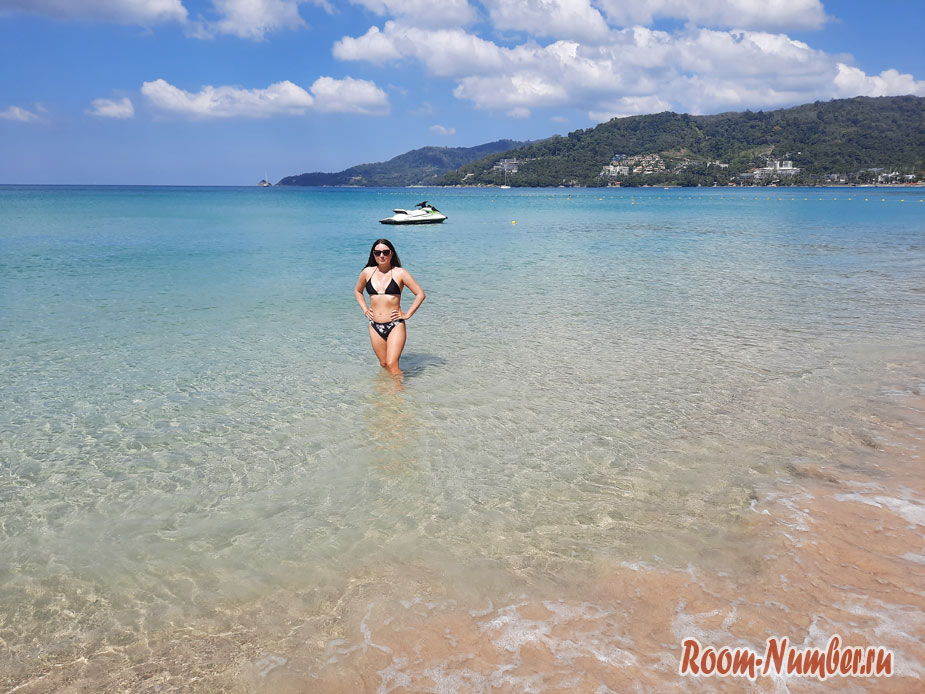 During this season we came to swim in Patong many times. Here are its main pluses:
Patong has clear blue water in high season.
There are usually no high waves here. Swimming is more comfortable.
Less plankton stings than Karon and Katia.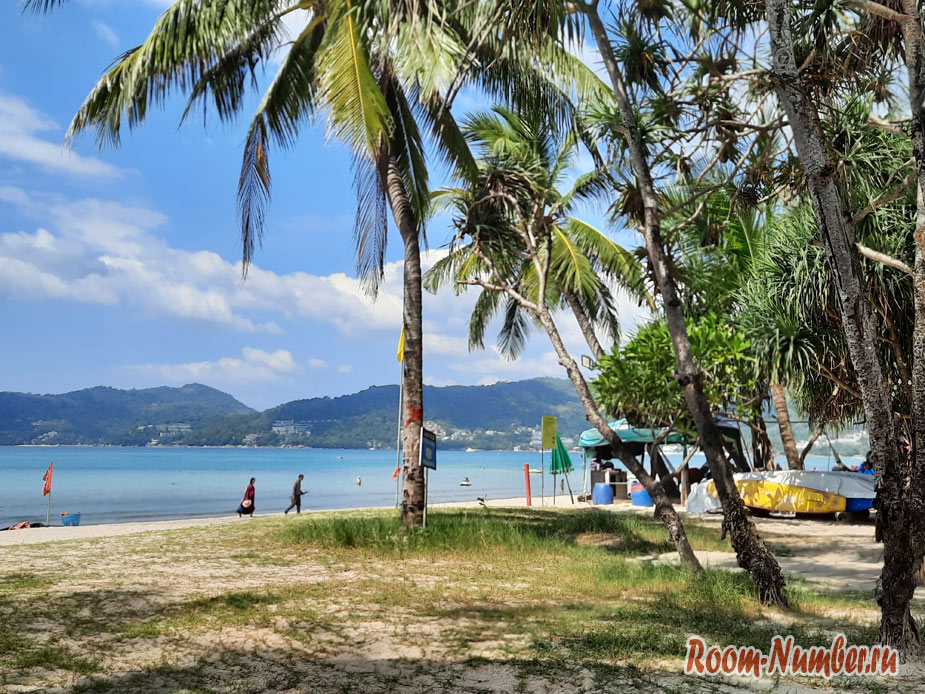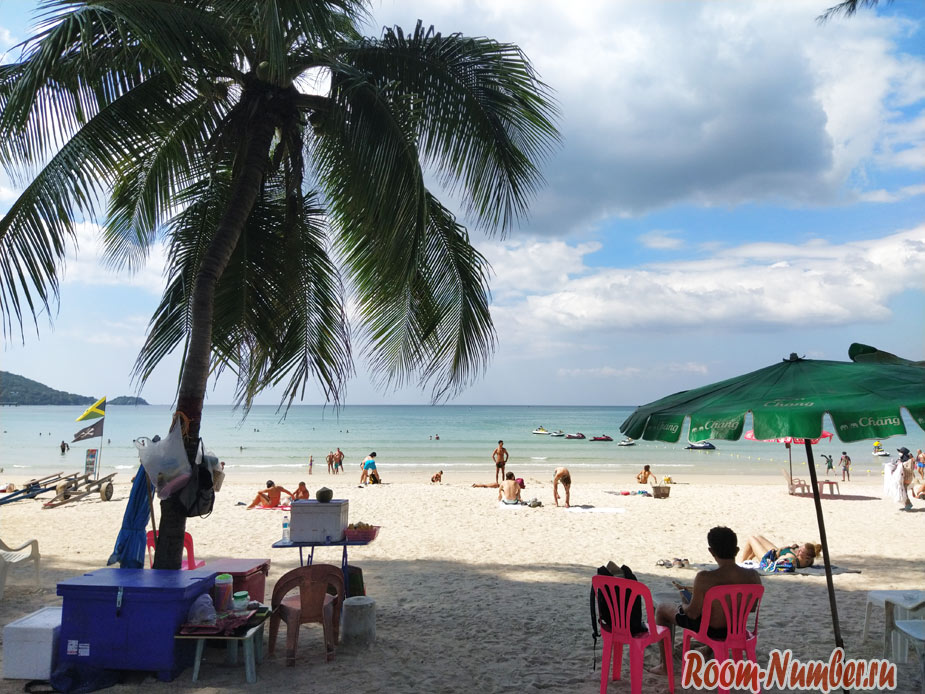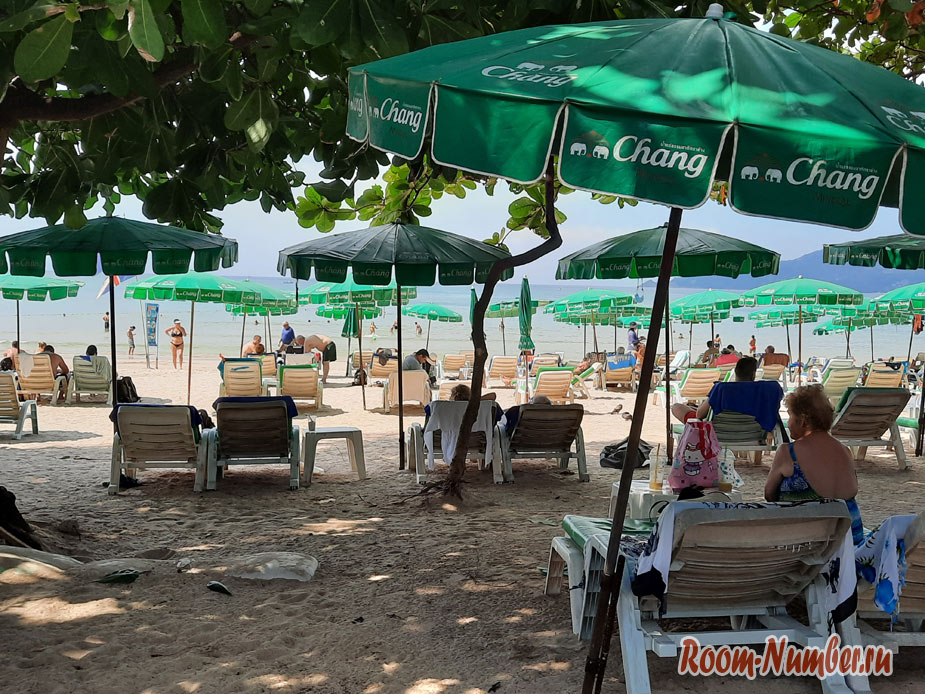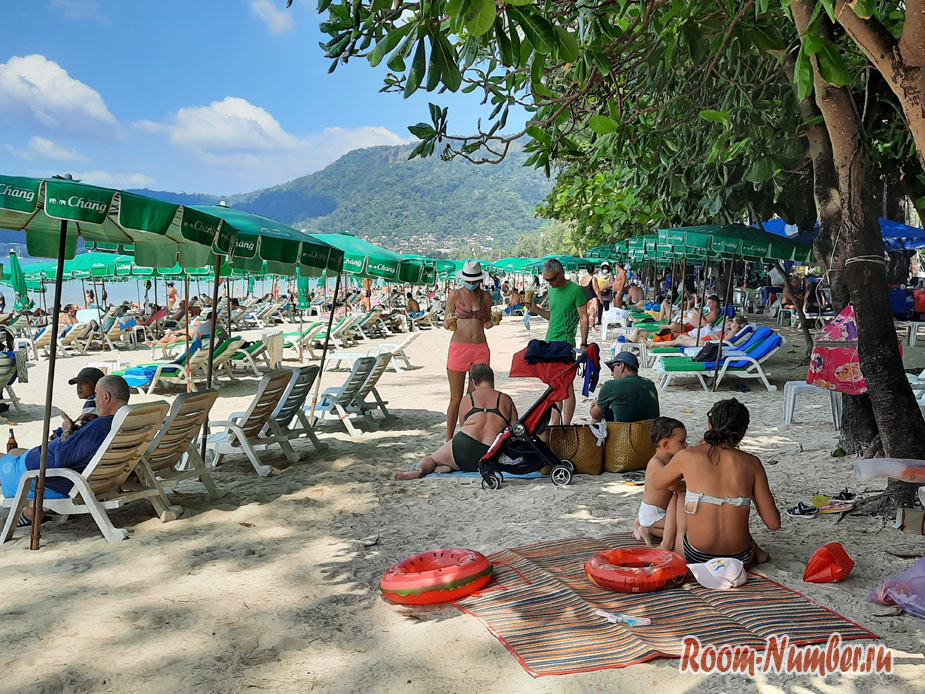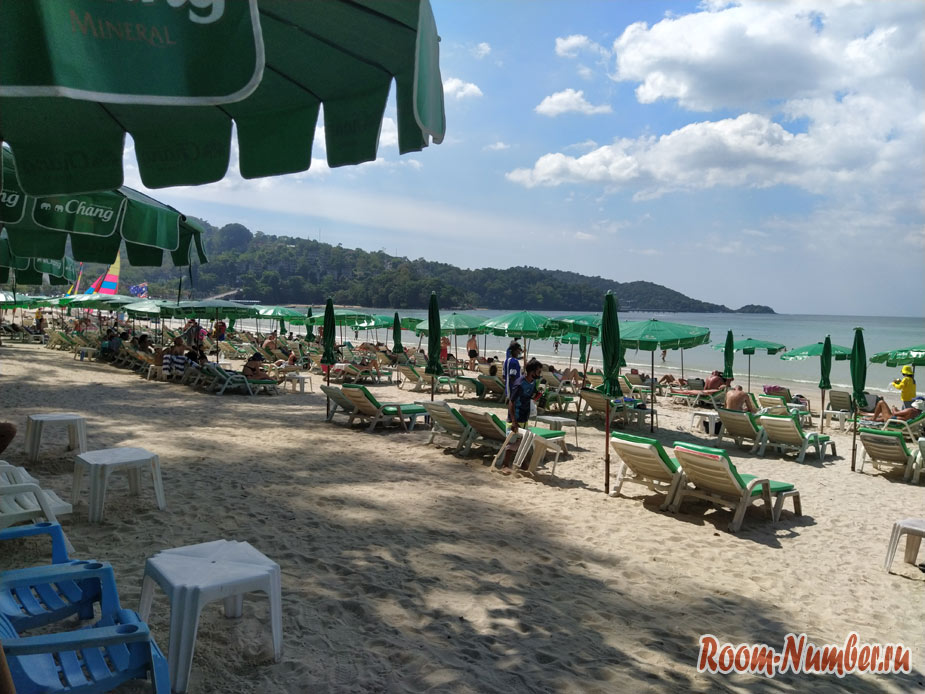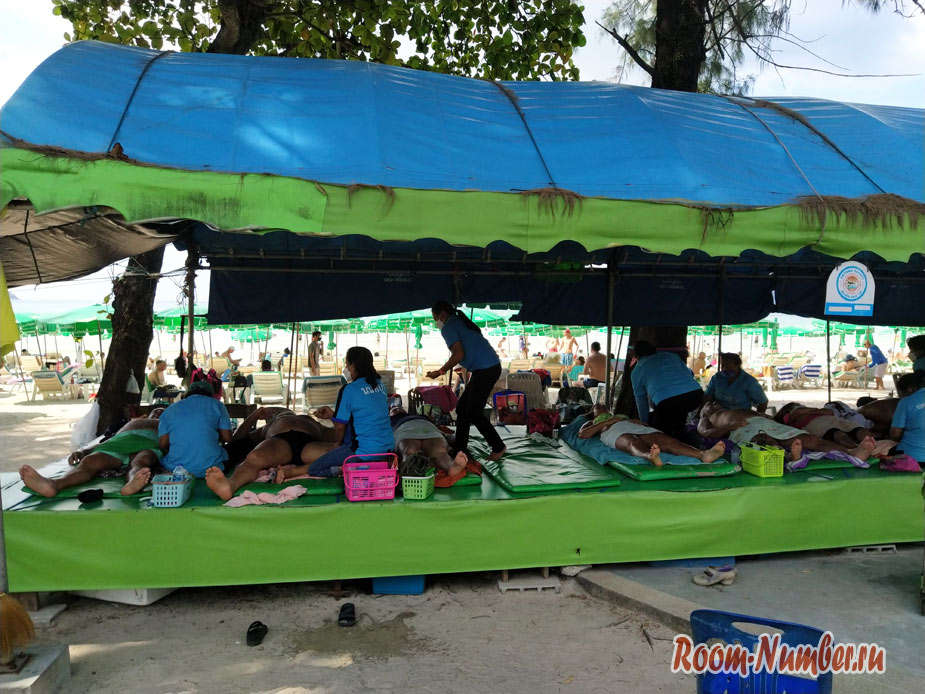 The Russian speech on Patong this season is heard a lot, but we were not as many as in previous years. Mostly Europeans, especially the Italians and the French. From Arab countries, too, the number of tourists.
Patong area.
A lot has rebuilt and opened up, especially the 1-2 line from the beach. Bars, restaurants and cafes are open. Tourist tents and clothing stores are open. Tuk-tukers are still standing around offering to take you somewhere. For more details about Patong's recovery after the pandemic, see this article.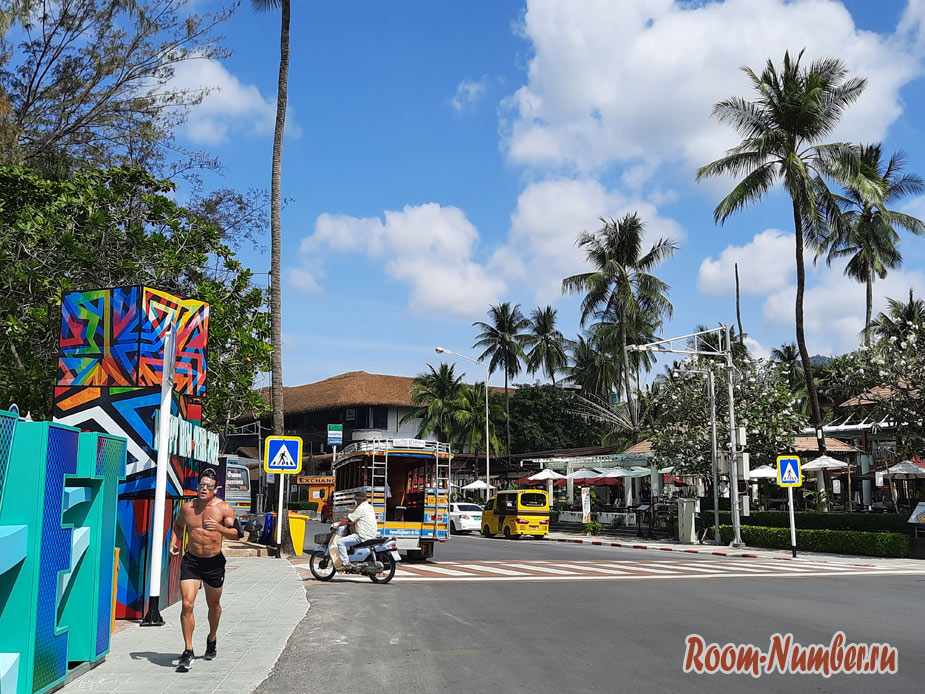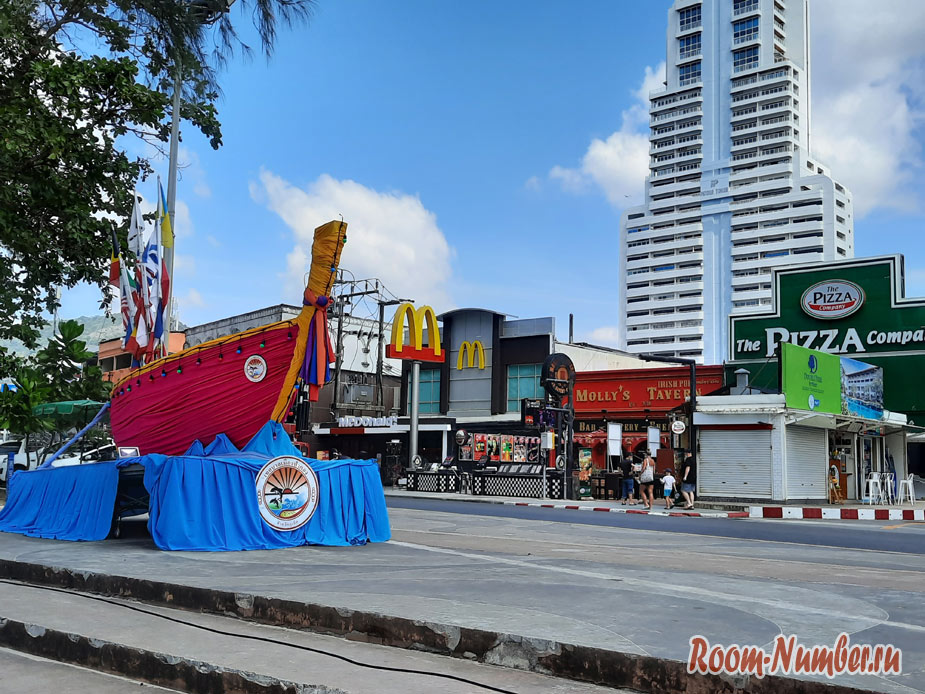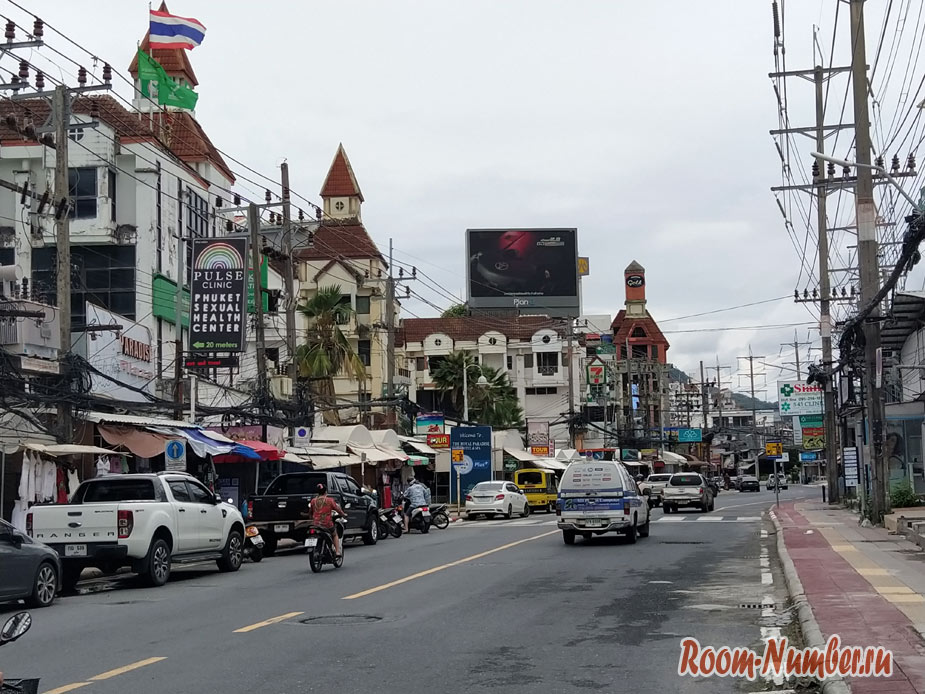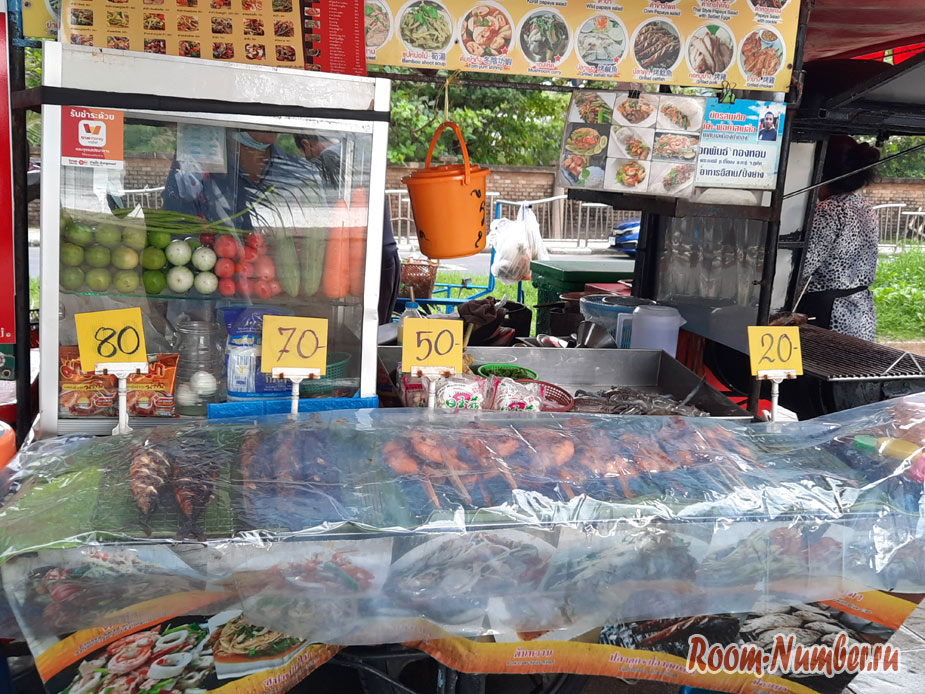 The Jangtseylon Mall is still closed. The only place to go now is one of the bank branches or the Big C supermarket. All other stores are closed.
What beach in Phuket to choose for the holidays in 2022.
The pandemic and the long absence of tourists on the island has left its mark. On the one hand, all the beaches had time to clean and acquire its original appearance. On the other – badly affected infrastructure, because Phuket without tourists literally froze. For a year and a half were closed stores, massage parlors, cafes and restaurants. Only a few have been able to reorient themselves to the local tourism and keep their work. Given all this, many tourists are faced with the question – "Where to go in 2022. We tell you in more detail about each area of the island so you can make the right choice.
Rawai and Nai Harn
Ravayi and Nai Harn – these areas were mostly chosen by expats in 2020-2021, so local businesses feel pretty good. All the cafes and restaurants are open, the roads are lively, and Nai Harn beach was surprisingly crowded during closed borders.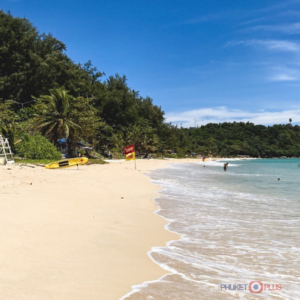 Nai Harn beach in the summer of 2020
Kata Noi.
Kata Noi was a quiet neighborhood even before the pandemic. At the same time, all the necessary infrastructure is present there, stores and cafes are open, there are exchangers. Given the conveniently located hotels – an excellent choice for a holiday in 2022. Not for nothing, this is where the first tourists went on the program "Sandbox".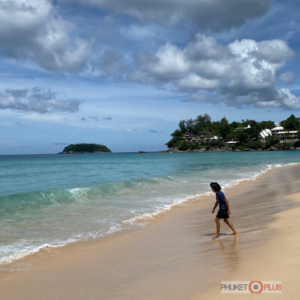 Kata Noi Beach in the fall of 2022
Kata
Kata Beach used to be a popular area for "package" tourists. After the borders opened, cafes and small stores began to open in the northernmost and southernmost parts of the area. In 2022, recreation has become more comfortable, most hotels are open and there are no serious infrastructure problems anymore. But on the third line of the area is still deafening, much is closed and ruined. The market near the Blue Pearl Hotel is open in the evenings. The famous "night market" near the Beach Heights Hotel is still closed, but there is an announcement that it will reopen soon.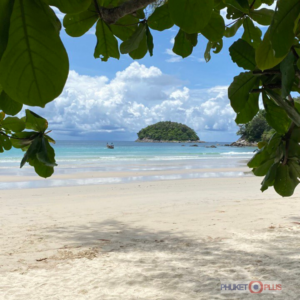 Kata Beach in the fall of 2021
Karon
It is recovering more slowly than all other areas, it is quite long and its infrastructure was heavily dependent on the presence of "package" tourists. Still a lot is closed and it is not clear when it will open. But there are working cafes in the northern part, there is also an open 7/11. And given that the market near the temple of Wat Kiriket works on Tuesdays and Fridays, the northern part of Karon is more favorable for recreation.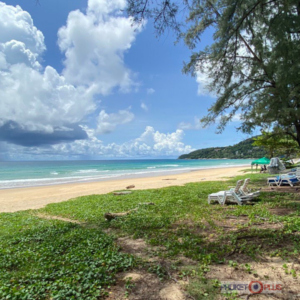 Karon beach in the spring of 2021
Patong
Patong has suffered greatly from the lack of foreign tourists. The most crowded area of Phuket in a few months turned into a ghost town, where everything was closed. Only a few 7/11 supermarkets were serving the remaining locals. The absence of tourists has greatly changed this beach – the water has cleared so much that it is now difficult to recognize it by photo. With the opening of the borders on Patong life returned – along the beach there are macashnikas, near the hotels there are cafes, currency exchange and massage parlors. But the malls – JungCeylon and Central are still closed and so far nothing is heard about their reopening. The markets work where most people are – there is a new Bangla Market on the first line, Malin Plaza also works. The famous street with bars Bangla Road is open in part – bars are allowed to work in accordance with provincial orders (then until 23.00, then until 21.00), and the discos are still closed.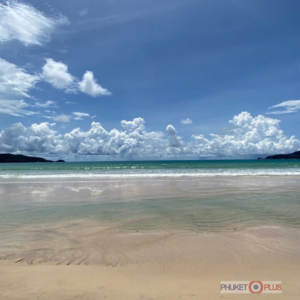 Patong Beach in winter 2021
Kamala and Surin.
These beaches are loved by winterers from different countries. Therefore, they recovered quickly enough. Local markets there and did not close, so you can safely rest there even now. But they are still quiet and relatively uncrowded, as before.
Surin Beach in 2021
Bang Tao
Bang Tao is populated by a fairly large Muslim community, so one part of the area has survived at the expense of locals, and the other at the expense of residents from Laguna. There are many beloved hotels, villages with villas and infrastructure Laguna is well developed and almost independent of the "package" tourism. It is Bang Tao was chosen by many travelers in 2022. The most popular hotels were Cassia, Dusit Thani, Saii, Angsana.
Knighton, Nai Yang, Mai Khao.
Knighton, Nai Young, Mai Khao – if you're really tired of people, you're here. These areas are not famous for much infrastructure. So do not expect a stable cafe and stores here. The market near the temple in Nai Yang works, but in the mode "for locals" that is, the souvenirs there are rare. Staying with children in these areas be prepared for a trip to the supermarkets in a cab or a rental vehicle, as there are still complaints about the lack of many products in the barely working stores.
Panwa
Panwa – large hotels opened here while still in quarantine mode, so tourists were among the first to be welcomed. Many cafes did not close, others opened. The area looks like before the pandemic. But at Ao Yon beach is still closed 7/11, Family mart and did not close.
Chalong
Chalong and Phuket Town are populated by locals, so were minimally affected by the pandemic. But I do not recommend choosing these areas for a vacation because of the lack of beaches. "Night markets" in Phuket Town continue their work as usual.
Excursions in Phuket
Excursions in group or individual format are available to all holidaymakers in Phuket, regardless of the area of residence. From Kata, Karon, Patong beaches transfer is included in most programs. On the presence of additives from other areas please check with the manager before booking. To contact the manager please fill out the form below.