Cost of living and recreation in Bulgaria
Rest in Bulgaria or move here – in both cases, the prospect is very tempting. The Balkan country attracts tourists and immigrants alike with its damn pleasant, sunny climate and beautiful seashores. An important bonus is the prices in Bulgaria for products, services and accommodation, which are quite low for a resort country.
We have made a compilation of the cost of everything that will be interesting and important for you in Bulgaria. For your convenience, the information is divided into general block – for tourists and immigrants, as well as for each category of visitors separately.
Prices in Bulgaria: general overview
No matter what status you are in Bulgaria – buying groceries or eating in restaurants, riding in transportation and renting accommodation will certainly have to both locals and tourists.
Prices for products in stores
Prices for products in Bulgarian stores depend on the area of the country – tourist or, let's say, simple, for life. In the resort areas the cost will be one and a half to two times higher than in ordinary, unremarkable for tourists cities. The fact that foreigners come to Bulgaria to rest, don't care much about the issue of food prices (vacation – what savings?).
In Bulgaria, it is relatively inexpensive to set a large table. Photo: unsplash.com
For example, in the resort town of Nessebar, located near Sunny Beach, a kilogram of pork can cost 12 BGN, chicken legs – 7 BGN, cheese – 13 BGN.
If it is important not to overpay for products, then go to chain supermarkets like Metro, Billa, Lidl, Kaufland, Mladost, Promarket, Fantastico and the like. The cheapest place to shop is there.
Here are approximate prices for staples in these stores (assuming that 1 lev (BGN) is equal to almost 45 Russian rubles):
| | |
| --- | --- |
| Bread | 0,96 BGN per loaf |
| Eggs | 2,1 BGN per 10 pieces |
| Pasta | 1,20 BGN |
| Buckwheat | 3 BGN |
| Sunflower oil | 2,3 BGN per half liter |
| Olive oil | 9,37 BGN |
| Rice | 1,15 BGN per kg |
| Flour | 0,95 BGN per kg |
| Sugar | 1,29 BGN per kg |
| Coffee | 8,29 BGN |
| Ice-cream | 3,19 for 0,5 kg |
| Cakes | From 6 BGN |
| Confectionery | From 1 BGN |
Prices for Food in Bulgaria
We advise to buy fruits and vegetables in the markets or in specialized stores – there, as in Russia, the quality is higher and the taste and aroma is richer than in supermarkets. You can reckon on these prices:
Vegetables
| | |
| --- | --- |
| Tomatoes | 3,50 BGN |
| Cucumbers | From 3 BGN |
| Potatoes | 1 BGN per kg |
| Black olives | 9 BGN per kg |
| Carrots | From 0,75 BGN |
| Onions | From 0,45 BGN per kg |
| Sweet bell pepper | From 0,82 BGN |
| Eggplants | 3,12 BGN |
Prices for vegetables in Bulgaria
Fruits
| | |
| --- | --- |
| Watermelons and melons | From 1,50 BGN |
| Apples | 0,7 BGN |
| Pears | From 0,7 BGN |
| Peaches | 1,40 BGN |
| Oranges | 2,50 BGN |
| Grapes | From 2 BGN |
| Bananas | 2,50 BGN |
| Figs and apricots | From 2 BGN |
| Plums | From 1 BGN |
| Cherries | From 2 BGN |
Fruit prices in Bulgaria
You can buy quality dairy products in Bulgaria in hypermarkets, as well as in small grocery stores. Prices will be about the same:
| | |
| --- | --- |
| Milk | 2 BGN per liter |
| Kefir | 3,5 BGN per liter |
| Ayran | 0,85 BGN |
| Yoghurt | 2,15 BGN |
| Sour cream | 1,25 BGN |
| Cheese cheese | From 2 BGN |
| Butter | 2,20 BGN for a 200g pack |
| Cheese | 7,75 BGN per kg |
| Brizza | 4,2 BGN per kg |
Prices for dairy products in Bulgaria
As in the case of fruits and vegetables, the quality of meat, poultry, fish and seafood is higher at local markets. The situation with their cost in Bulgaria is as follows:
| | |
| --- | --- |
| Chicken | 5 BGN per kg |
| Pork | 8,60 BGN per kg |
| Beef | 11 BGN per kg |
| Dorada | From 10 BGN |
| Tuna | 10 BGN |
| Trout | 9,80 BGN per kg |
| Carp | From 5 BGN per kg |
| Mackerel | 4 BGN |
| Sprat | From 1 BGN |
| Mussels | From 3 BGN |
Prices for meat, poultry and fish in Bulgaria
Alcohol and other drinks
| | |
| --- | --- |
| Wine | From 6 BGN per bottle |
| Beer | From 1 BGN for 0,3 l |
| Water | 0,5 per BGN 1,5 l |
| Soda | From 0,90 BGN for 2 l |
| Juice | From 1,60 BGN for 1 l |
Prices for alcohol in Bulgaria
Prices in Catering
Not surprisingly, the coolest restaurants in Bulgaria are located in tourist areas. There and the interiors are instagrammatic, and the average check is not small – plus/minus 36 BGN per person. Prices for soups start from 2,80 BGN, salads from 5 BGN, meat dishes from 4 BGN, fish from 12 BGN. It is cheaper to eat in cafes – the average bill per person is about 10-15 BGN.
There are many eating places in Burgas. Photo: pixabay.com
A nice bonus that will definitely surprise you: everywhere in Bulgaria they serve large enough portions, which is enough for two.
The cost of renting and buying a home in Bulgaria
If we talk about rest in any of the resort towns, you can rent a studio for 30 euros a day, or two or three for 200 and 300 euros respectively. Prices for apartments start from 200 euros per week, depending on the prestige of the area and proximity to the sea.
Buy an apartment or house in Bulgaria is more profitable than renting, so more and more often we see a tendency to buy Russian housing in the Balkan country.
Photo: unsplash.com
A square meter of a standard apartment costs 932 BGN, a more luxurious one – from 3000 BGN. A square meter of house in Bulgaria costs 346 BGN, there are more expensive options for 2807 per 1 m². The prices are different in different cities. The most expensive apartments are in Nessebar (from 22 000 euros) and in Sunny Beach (from 18 000 euros). In Sofia and Burgas is cheaper: from 739 euros and 578 euros, respectively.
Plus, every year the property owner is charged tax at a rate of 0.15% of the value of their purchased property.
Prices for public transport, cabs and car rentals
| | |
| --- | --- |
| Travel on public transport | 1,5 BGN |
| Railway fare | 135 BGN per month |
| Car hire | From 52 BGN |
| Cab | 0,7 BGN per ride + 1 per ride + 0,95 BGN per kilometer |
Fuel prices
| | |
| --- | --- |
| Petrol 98 | 2,29 BGN |
| Petrol 95 | 1,94 BGN |
| Diesel oil | 2,16 BGN |
| LPG gas | 0,90 BGN |
Cost of car maintenance if purchased in Bulgaria
| | |
| --- | --- |
| MTPL INSURANCE | From 245 BGN per year |
| CASCO | From 600 BGN |
| Technical inspection | 35-40 BGN |
| Parking | 50-100 BGN per month |
Prices for clothes and shoes
Since popular clothing and footwear chain stores are scattered around the world, the prices in their Bulgarian franchises are about the same as everywhere else. So we do not consider it correct to cite them. But the cost of shoes of local factories (the more so that they are famous for quality, comparable with Italian) – please: from 40 BGN. Really good Bulgarian leather shoes and accessories are worth looking for in stores of Mat Star, Tendenz, Estil and Enzo Nori.
Price categories that an immigrant needs to know about
The cost of visas and health insurance
For a long stay in Bulgaria you need a national visa. You will have to apply for it yourself. The document costs 35 euros, the visa center may request 70 euros for work in a short period of time – depending on your wish. Plus, every year in the country you'll need to renew the residence permit – this service costs 300 euros. In the future five years you will have all chances to get the Bulgarian citizenship.
Work visa to Bulgaria is issued differently: you need to enlist the support of your future employer. This service will cost you 35 euros, and the urgent visa issuance will cost 70 euros. In this case, you will be issued a residence permit for one year, then you will need to extend it for three years.
A street in a residential area in Bulgaria. Photo: unsplash.com
If you want to save money on medical services, or even get them for free, it is advisable to buy insurance. Its price is 65 euros per year. If you ignore the registration of this document and will be forced to go to the doctor without it, for a regular visit, you will pay 10 to 30 euros. There is some good news: many Bulgarian medicines are cheaper than in Russia.
The Cost of Education
When moving to Bulgaria for permanent residence one should not rule out the possibility to study there by oneself or to think about education for one's child. In the republic, as elsewhere, it moves in three stages: primary (kindergarten), secondary (school) and higher (university). The prices are roughly as follows:
| | |
| --- | --- |
| State kindergarten. | 70-100 BGN per month |
| Private kindergarten | 300-600 BGN per month |
| Public school | 300-600 BGN per year |
| Private school | Up to 4000 BGN per annum |
| University: undergraduate, masters and postgraduate | From 3500, 3600 and 4900 BGN per annum respectively |
The only way to get a degree in a Bulgarian university for free (provided that the scholarship will cover all tuition costs) is to enter an American university.
The price of utilities
As for utilities, then living in a two-bedroom apartment, on average you will pay 50 BGN per month for electricity, heating – 100 BGN, water – 2.66 BGN per cubic meter. An unpleasant surprise may be the rather high maintenance fee of almost 100 BGN per month. Given that the average salary in Bulgaria is BGN 1077 (which means that the standard of living in the country can be compared with Russia), utility bills take the lion's share of the budget.
The amount of fees for maintenance of an apartment house directly depends on its prestige. Also, in ordinary residential neighborhoods the price will be much lower than in tourist areas. Photo: unsplash.com
Internet and mobile communications
Bulgarians pay from 12 BGN for a month of Internet use. Mobile telephone costs at least 10 BGN for the same period.
Price categories you should be aware of
Tourist visas, trips and airfares
Tourist visa to Bulgaria with the possibility of staying in the country for up to 30 days costs 4300 rubles. Usually it takes no more than 7 days to be issued at the visa center. More urgent paperwork (a couple of days) will cost you twice as much.
We searched for prices for trips to Bulgaria: 7 nights for two in an all-inclusive five-star hotel, departing from Moscow on August 1 and back. We found tours starting from 107 731 rubles. This option is offered by the Planeta Hotel in Sunny Beach. Seven days vacation in the same place, but in other, no less impressive hotels would cost 115,000 or 150,000 rubles. In other resort areas such as Sveti Vlas, Elenite, Nessebar, Pomorie is possible to relax at about the same cost, and therefore more expensive.
The level of service in Bulgaria is comparable with European. Photo: unsplash.com
If you have decided to make an independent journey to Bulgaria and buy tickets separately, then on August 1st to fly from Moscow to the capital of the republic – Sofia will cost you from 6297 rubles and higher, to Plovdiv – minimum 16 083 rubles, to Burgas – 4792 rubles and higher. The cheapest ticket to Vern is 9581 rubles on this date.
Excursions costs
Let's tell about the most popular destinations. The prices are given in euros, because we found them on the websites of Russian guide companies:
| | |
| --- | --- |
| Sofia sightseeing tour | From 106 euro |
| Excursion to the city-museum of Koprivshtitsa | From 308 euro |
| Excursion to the Museum Cities of Bansko, Leshten and Kovachevitsa | From 382 euros |
| Excursion to Veliko Tarnovo with wine tasting | From 250 euros |
| Trip to Plovdiv and Bachkovo Monastery | From 346 euro |
| Excursion to the Belogradchik Rocks | From 353 Euros |
| Excursion to Kazanlak and the Rose Valley | From 374 Euros |
The cost of beach attractions
There are lots of beaches in Bulgaria, and almost all of them are state beaches, which means that they are free. That is to say that you do not need to pay to enter and stay on them, but the additional facilities in the form of umbrellas, sun loungers and other attributes for the rest – yes. Prices for all beach attributes vary from resort to resort.
Old beach in Burgas. Photo: unsplash.com
On average, to rent an umbrella for the whole day will cost you 3-8 BGN, a beach chair – the same amount. In prestigious resort towns like Sunny Beach, St. Vlas or Golden Sands, the price to rent beach attributes will be 2-3 times higher. Therefore, an umbrella, for example, cheaper to buy in the store.
And here are the prices for popular sea entertainments in Bulgaria:
| | |
| --- | --- |
| Boat rides | 30 BGN per person |
| Banana boat rides | From 8 BGN |
| Water skiing, water scooter | From 30 BGN |
| Parachute flight tethered to the boat | 60 BGN per person and 80 BGN for a couple |
In general, the cost of living in Bulgaria is quite low. Here you can decently live and rest on almost any budget. Therefore, there is a large number of Russians, as well as old people who come here for retirement.
Journalist, copywriter at migrantumir.com (2020-2021) . The culture and peculiarities of life in different countries is something that really fascinates me. I dream to see the whole world and tell about it in an interesting way.
Prices for food in Bulgaria
Learn how much it costs to eat out in Bulgaria! We tell you about the prices in cafes, restaurants and stores in 2022. What to try from national dishes and seafood.
Exchange rate: 1 Bulgarian lev (BGN) ≈ 43 RUB.
and Level.Travel – Find tours in Bulgaria – discount hotels in Bulgaria
Content:
What to try in Bulgaria
The food in Bulgaria is delicious and hearty. You can try the national cuisine in mekhan – national restaurants. There you can taste the delicious Shopski salad, vegetable moussaka, meat stew gyuvech, grilled cutlets and sausages, fried meatballs kyufte and cold soup tarator. The menu in Bulgarian mehanas runs to 30 pages. Such a variety of tastes will surprise even the most experienced gourmet! You can find authentic, not old-style, mechants in Sozopol, Sveti Vlas, Nessebar, Bansko, Obzor and Borovets.
A table with Bulgarian food. Photo: vladington / unsplash.com.
Prices in cafes and restaurants in Bulgaria
Cafes and restaurants in Bulgaria can eat on a budget. Breakfast for two in an inexpensive cafe costs 4-10 leva, and a three-course lunch costs 25-35 leva.
Prices for food in cafes and restaurants in Bulgaria in 2022
salad – 4-6 leva
fried fish tsatsa – 3-12 leva
Banitsa – 0.5-2 leva
sach – 9,5 leva
main dish of meat – 6-15 leva
küfte – from 1.6 leva
pancakes palacinka – 2-4 leva
soup – from 3 leva
dessert – 2,8-3,5 leva
drinks – 1,6-4 lev.
Prices for food in Bulgaria depend on the resort. They are higher in Sunny Beach than in Pomorie or Nessebar. In order not to spend too much, choose places that are away from beaches, tourist attractions, and attractions!
Be prepared for larger portions in Bulgarian establishments than in Western Europe. Do not order much at once or ask the waiter to bring half a portion. Soups in Bulgaria are more salty than what we are used to.
Sweet tooth and parents with children are frequenters of the local cafes and pastry shops, which are called sweet shops in Bulgaria. A cup of coffee there costs 1-1.3 leva, 10 cupcakes – 2.5 leva, and a piece of cake – 1.7-4 leva.
Tipping is not obligatory. A surcharge for service is usually included in the price of the order, but the owners will be happy if you leave 10% of the bill.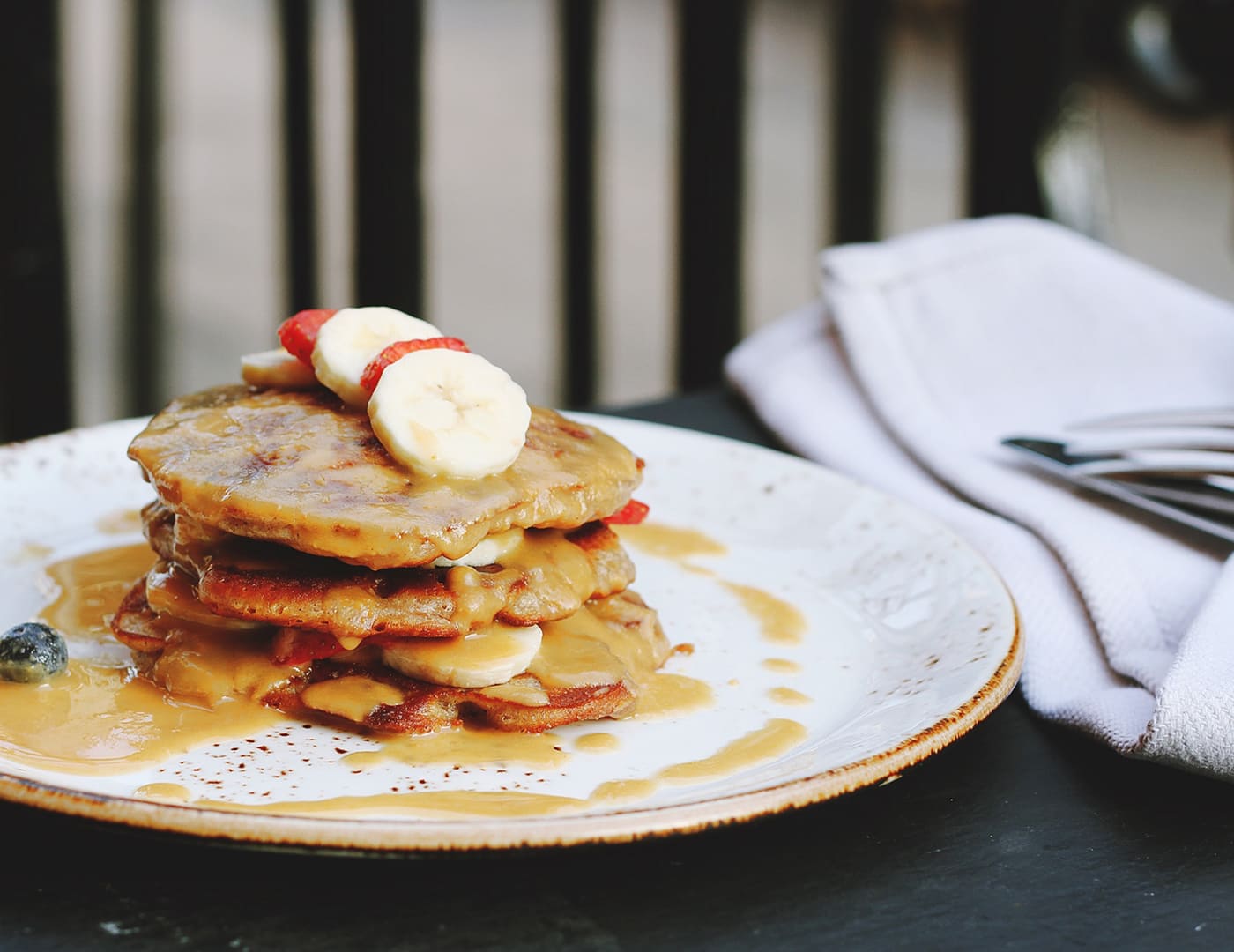 Palacinki – pancakes with sweet filling or syrup. Photo: pxhere.com.
Street food
The cheapest food in Bulgaria is street food. Drinks in coffee machines cost from 0.3 leva, bagels are sold for 0.6 leva, and tasty ruguvachki for 1 leva. Tourists really like doner (duner) – Bulgarian shawarma with meat and potatoes for 4 leva, and cobs of boiled corn tsarevitsa for 1 leva.
Fast food prices in Bulgaria in 2022:
small kebab – 0.4 leva
grilled sausage – 0,5 leva
pancake – 1,2 leva
slice of pizza – 1,2 leva
sandwich – 2,5 leva
12 donuts in sugar – BGN 4
hamburger – from 2,9 leva
bun – 0,85 leva
ice-cream – 1,5-2 leva.
Prices for food in Bulgaria
Food in Bulgaria is inexpensive, so in Bulgarian hotels is not too popular "all inclusive". The cost of meat products is the same as in Russia. Milk, excellent yoghurts kiselo mlyako , sour cream, cheeses, cottage cheese izvara , seasonal vegetables, fruits and herbs are cheaper than in our country.
Prices for food and soft drinks in stores in Bulgaria in 2022:
a loaf of bread – 0.8-1.8 leva
cheese, 1 kg – from 7,8 leva
feta cheese, 1 kg – from 4,2 leva
yogurt – 2,2 leva
Pepsi, 0,33 l – 0,82-1,2 leva
drinking water, 1,5 l – 0,4 leva.
We advise to buy fruits and vegetables at the markets. There and the choice is greater, and the products are always fresh. Sellers can always give a taste of their goods and are willing to discount the price. Bulgarian fruits and vegetables are cheap at the markets, and those imported from Italy and Greece are 1,2-1,5 times more expensive. In summer, watermelons and melons are sold for 0.5 leva, apples and peaches for 0.8 leva, plums and grapes for 1 leva, and figs for 2 leva per 1 kg.
Supermarket in Sofia. Photo: julia_lazarova / Depositphotos.com.
Prices for seafood
Despite the fact that Bulgaria is located on the Black Sea, seafood here is expensive. For this reason, locals and tourists prefer meat and vegetables. Prices for a seafood dish in a restaurant start at 10 levs. Order fried sea bass, trout soup, fried sea pike and other delicacies!
Pay attention to the delicate Bulgarian mussels, which are grown in special farms. A kilo of mussels costs from 3 levs. An excellent appetizer for beer and wine!
The prices of fish are normal. The cheapest one is sprat – from 1 leva per 1 kg. Mackerel and carp are more expensive – 4-5 leva per 1 kg. The white fish is 9 leva, and trout and dorada are 10 leva per kg.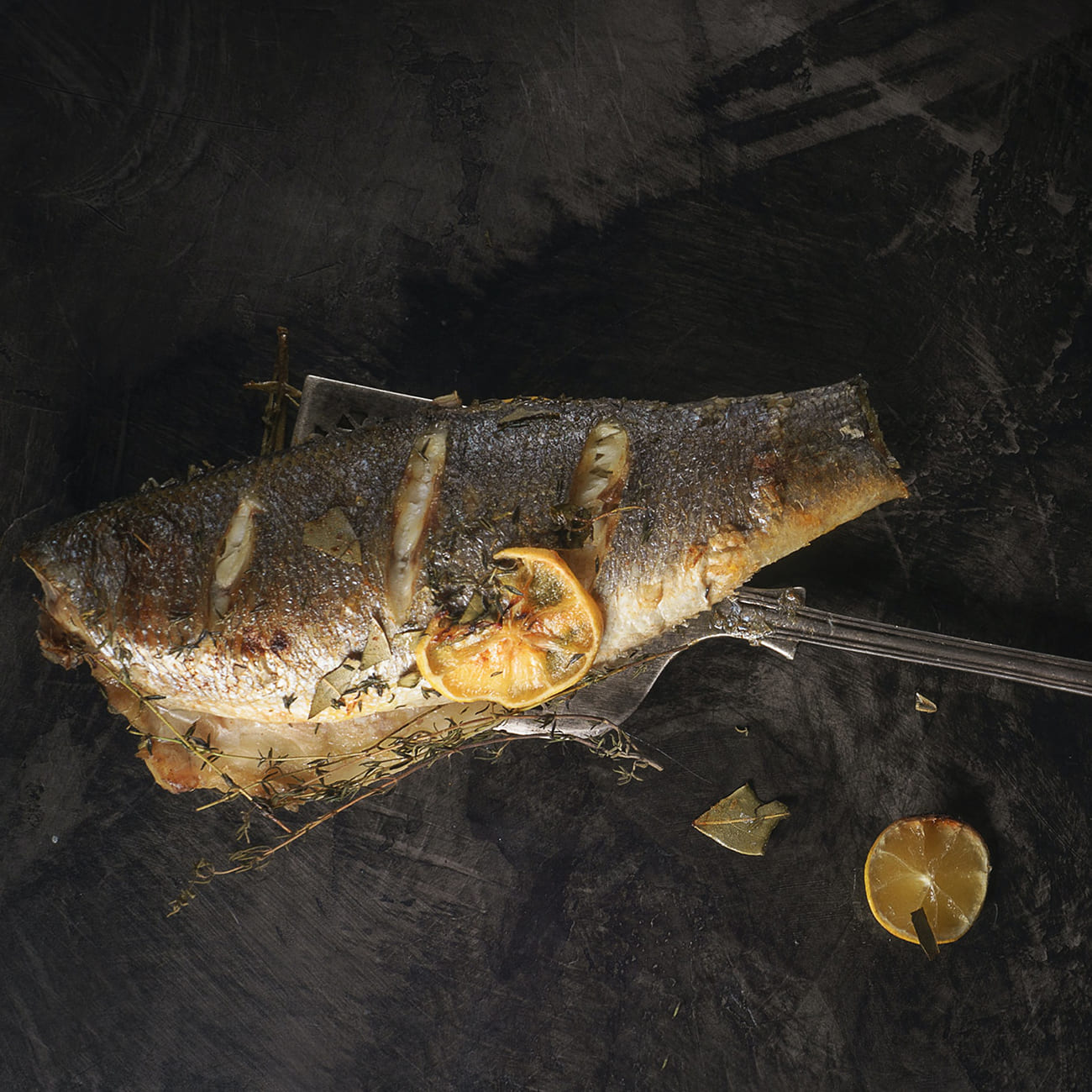 Fried sea bass. Photo: phototastyfood / unsplash.com.
Alcohol in Bulgaria
Bulgarians have been growing grapes and selling wine around the world for a long time. For more than 1,000 years, this land has been making excellent fruit moonshine – rakija . The quality of Bulgarian alcohol is high, and prices are lower than in Russia.
In restaurants, alcoholic drinks cost from 2 to 9 levs. A 50g serving of rakija is 2-9 leva, a glass of wine – from 3,5 leva, and a 0,7 l bottle of wine – 11-25 leva.