Phuket Price Overview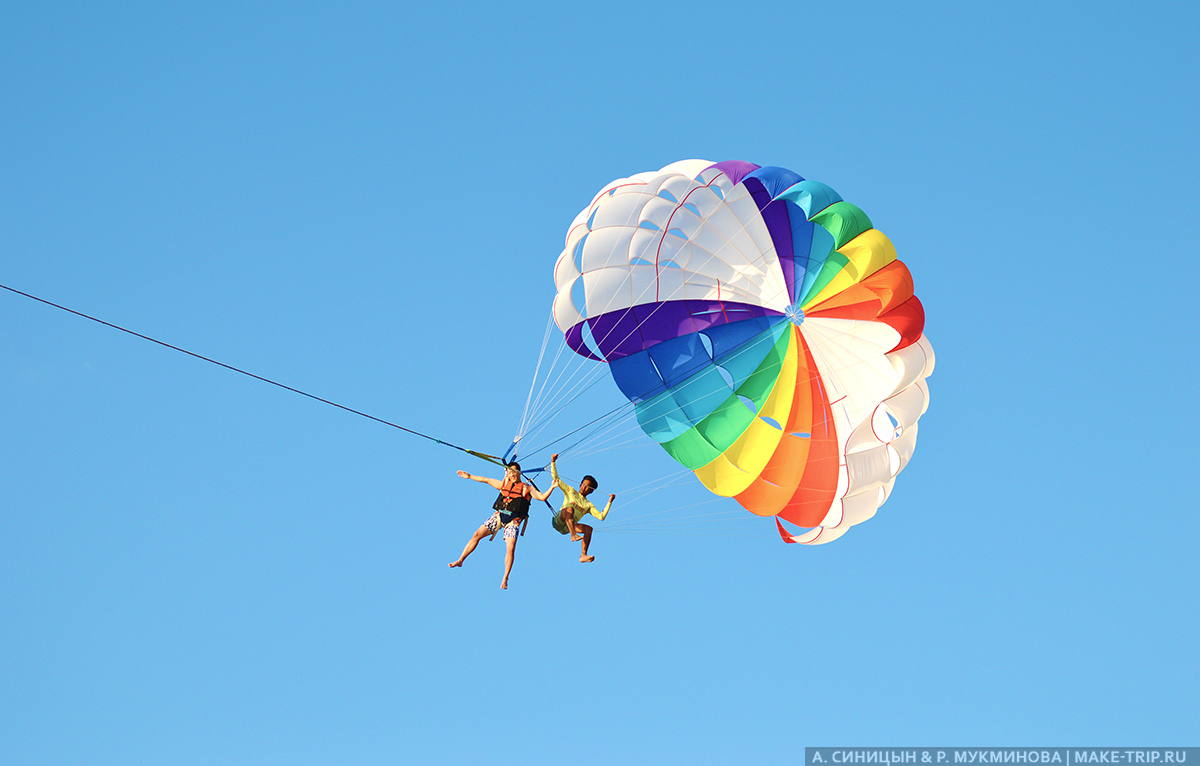 A complete overview of Phuket prices for the 2022 season! Our personal experience and tips. We've vacationed on the island three times and have gotten a good look at how much everything costs here: hotels, food, tours, transportation. Learn all the right prices so you do not overpay and plan your vacation budget.
Are you going to vacation in Phuket? That's a great decision – we won't discourage you! We love the island and know a lot about it. We have been to every beach on the island: Patong, Karon, Kata, Surin, Kamala, Nai Harn and all the rest. We ended up doing a detailed review of prices. Use it to your health!
Content:
Our opinion on prices in Phuket
How much does a vacation in Phuket cost? Expensive or cheap? It all depends on what to compare with. For example, the prices of food, hotels, transportation, services in Phuket are higher than in Pattaya, Bangkok or at resorts in Vietnam.
Everything is very, very expensive! This is how we assessed the situation on the island, coming here for the first time. At the time we were on a tight budget and prices in Phuket were a bit steep.
However, we quickly adapted – learned to find inexpensive food, fruit, and shakes. We got used to it, adjusted and fell in love with the island. Despite the prices, we really liked it in Phuket. We would love to come back here to live and relax by the warm turquoise sea.
Not cheap, but worth it! This is the opinion we hold now. In Phuket, everything is more expensive than at other resorts in Thailand or Vietnam. But what a vacation here! Stunning beaches, clear water, beautiful scenery. In Phuket is much better than in the ugly and cheap Pattaya. I'm sure you will agree that the quality of rest can be a bit overpaid.
Come on, relax! Plan a great vacation to help you our review of prices and tips.
Phuket tours prices – 2022
How to buy a tour to Phuket? Look for last minute deals on our online services Onlinetours, Travelata, and Level.Travel – they'll find the best deal. Convenient, fast, safe. We use these services ourselves, and recommend you. Choose the one you like best, all are reliable.
Actual prices on Phuket tours in 2022:
Comments and tips on buying tours to Thailand:
Tours to Phuket are inexpensive: usually the same or slightly more expensive than tours to Pattaya.
The cost of a tour to Thailand is often equal to the cost of airfare on a regular flight. Therefore, rest in Phuket on a trip is almost always more profitable than on their own.
Trip for 7 nights may be more expensive than 10 – always check the prices for tours with different durations.
Покупайте туры онлайн! Забудьте про офисы турагентств. Только так вы сможете найти хороший вариант по лучшей цене. Читайте про выгоды покупки туров онлайн >>
Do you want to catch a hot tour? Look for the best deals in our news section.
Ticket prices
Where to look for cheap tickets? Use the Aviasales search engine. Check the prices for different dates. For convenience, we recommend installing a mobile app: Android or iPhone.
Let's see how much airfare to Phuket in 2022 from different cities costs. One-way flight prices are listed.
Comments and tips:
Prices change frequently. Tickets to Phuket can be cheaper during airline promotions and sales on charter flights. Tickets are more expensive during holidays and rush departures.
It's almost always cheaper to fly to Phuket with connections, but there are also inexpensive direct flights.
Want to buy tickets to Phuket at the lowest price? Read our tips:
Наш опыт бесплатного перелета . На Пхукет мы слетали бесплатно! Маршрут был такой: Москва — Абу-Даби (5 дней провели в Дубае) — Бангкок — Пхукет. Стоимость билетов составила 37000 рублей на двоих в одну сторону. При этом всю сумму нам вернул Тинькофф-Банк в счет накопленных миль. Бесплатно улетели в Таиланд, да еще и Дубай посмотрели — хорошо получилось. Всем путешественникам искренне рекомендую завести карту All Airlines и копить мили для бесплатных полетов. Это выгодно! Узнайте больше из моего отзыва об этой кредитной карте >>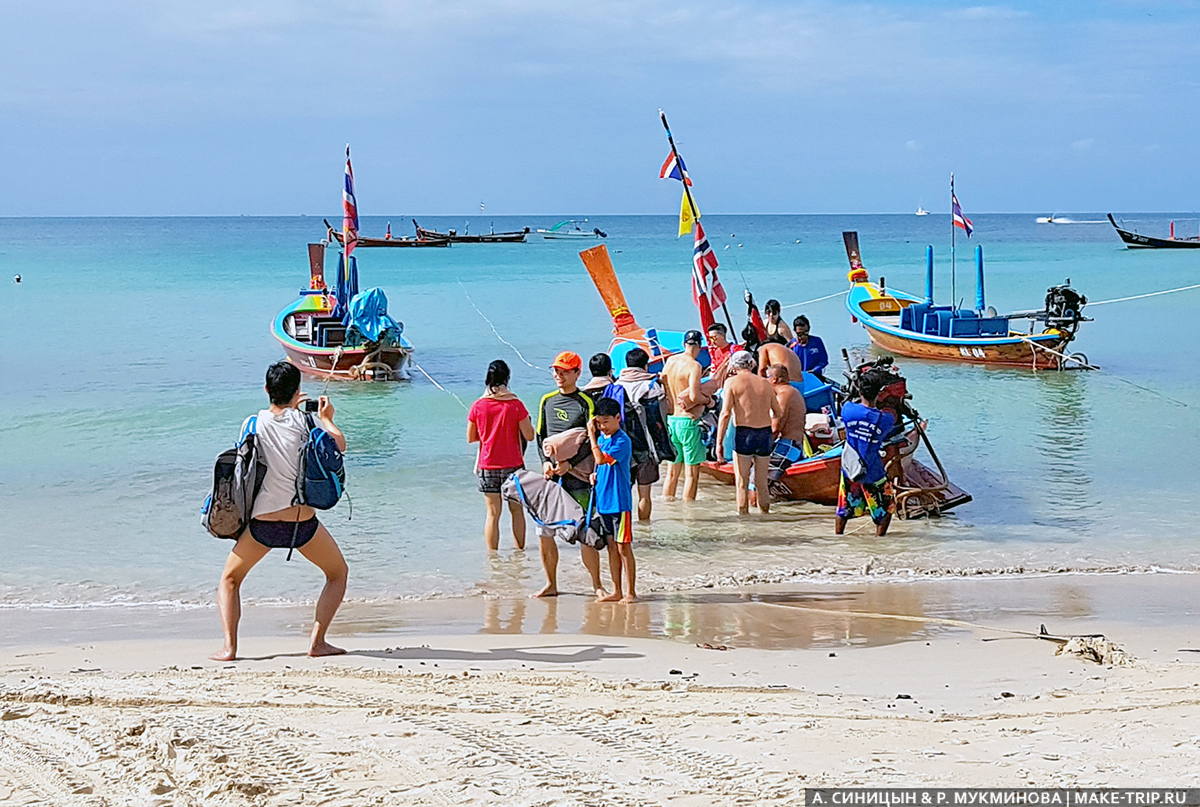 Phuket hotel prices
How to book a hotel in Phuket. Search for hotels on Yandex.Travel – it's a convenient booking service that supports all Russian cards. Learn more: How to book hotels cheaper.
Hotels in Phuket are more expensive than in Pattaya, but still find a reasonable price and quality option is not a problem. Let's see how much hotels in Phuket cost in the high season (double room per night):
| | |
| --- | --- |
| Houses away from the sea | From $ 7 |
| Houses near the sea | from $15 |
| 1 Star Hotel | From $20 |
| 2 Star Hotel | From 22$ |
| 3 star hotel | From $30 |
| Four star hotel | from $42 |
| 5 star hotel | from $80 |
| Villas | from $50 |
Comments and tips:
During the low season (May – November) prices for hotels in Phuket go down by half or two times.
The cheapest hotels in Phuket can be found in Phuket Town or just away from the beach. This rule works for any accommodation on the island: from hostels to five-star resorts.
Our experience . Traditionally we stay in a good, tried-and-true gesthouse on Patong: we pay $18 for a double room with a balcony and fan. It suits us, but our future plans are to stay in quieter and more secluded resorts in Phuket.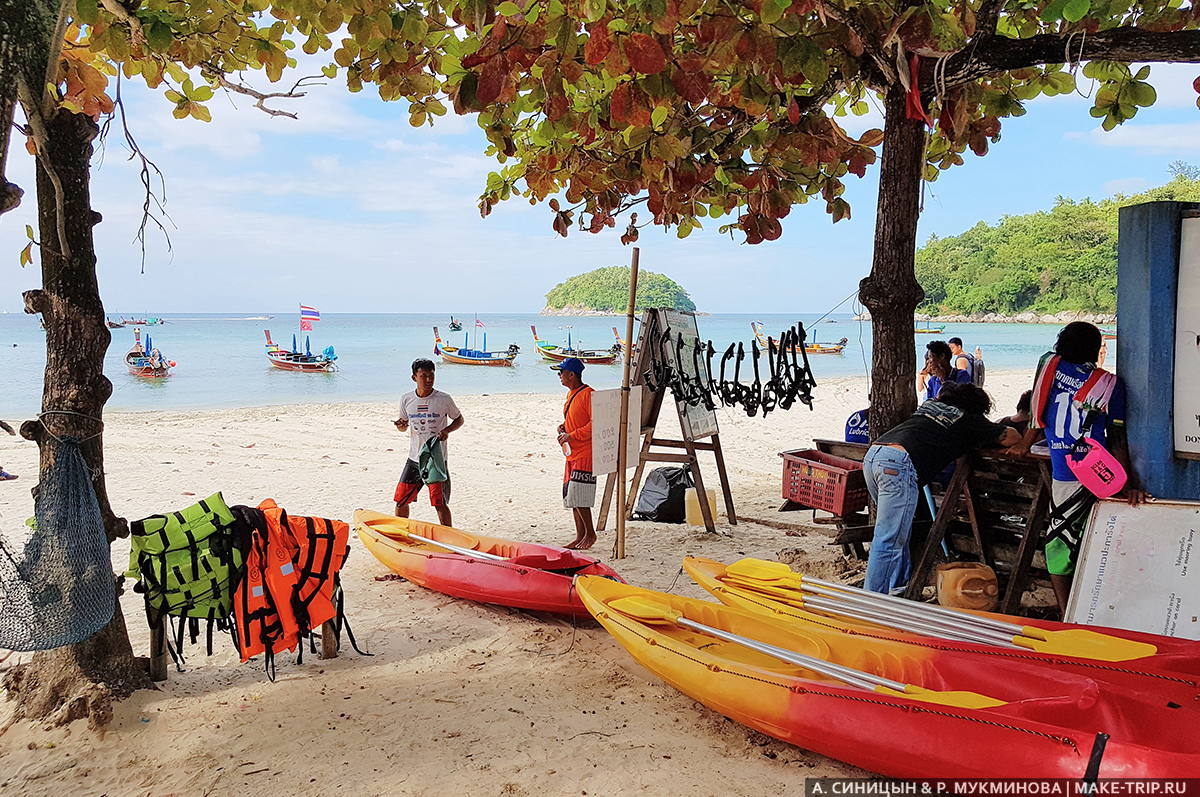 How much does it cost to eat in Phuket?
Food prices in Phuket are higher than in Pattaya, about one and a half to two times. Even the Thai taverns and cafes for locals sell food to tourists at inflated prices. You just have to put up with it. You do not want to put up with it? I understand, I also think it's unfair! There is a solution – find out: where to eat good and inexpensive in Phuket.
How much does it cost to eat in Phuket:
| | |
| --- | --- |
| Tom Yum soup at a cafe. | 70฿ |
| Pad Thai at the cafe. | 80฿ |
| Pork or chicken with sauce | 120฿ |
| Fried calamari | 160฿ |
| Shish kebab on the street | 20-50฿ |
| Coconut | 30-50฿ |
| Shake | 40-50฿ |
| Pancake | 40-60฿ |
Prices in Phuket restaurants are about double those listed for cafes.
The cheapest food (including seafood) is at Phuket night markets.
Prices in Phuket for fruit (per kg):
Longan – 65฿.
Mangoes yellow – from 50฿.
Coconuts – from 30฿ (per piece).
Dragon fruit – from 45฿.
Rambutans – from 80฿.
Durian peeled – 900฿
Want more information? See here: Phuket food prices.
What to try out of Thai food – a must – all fruit! Exotic, delicious, healthy. My favorite Thai dish is yellow noodle soup. Try pad thai, tom yum soup, seafood, Thai sweets. Rice, on the other hand, is poorly cooked in Thailand. I do not recommend fruit shakes either – there is practically only ice in the composition.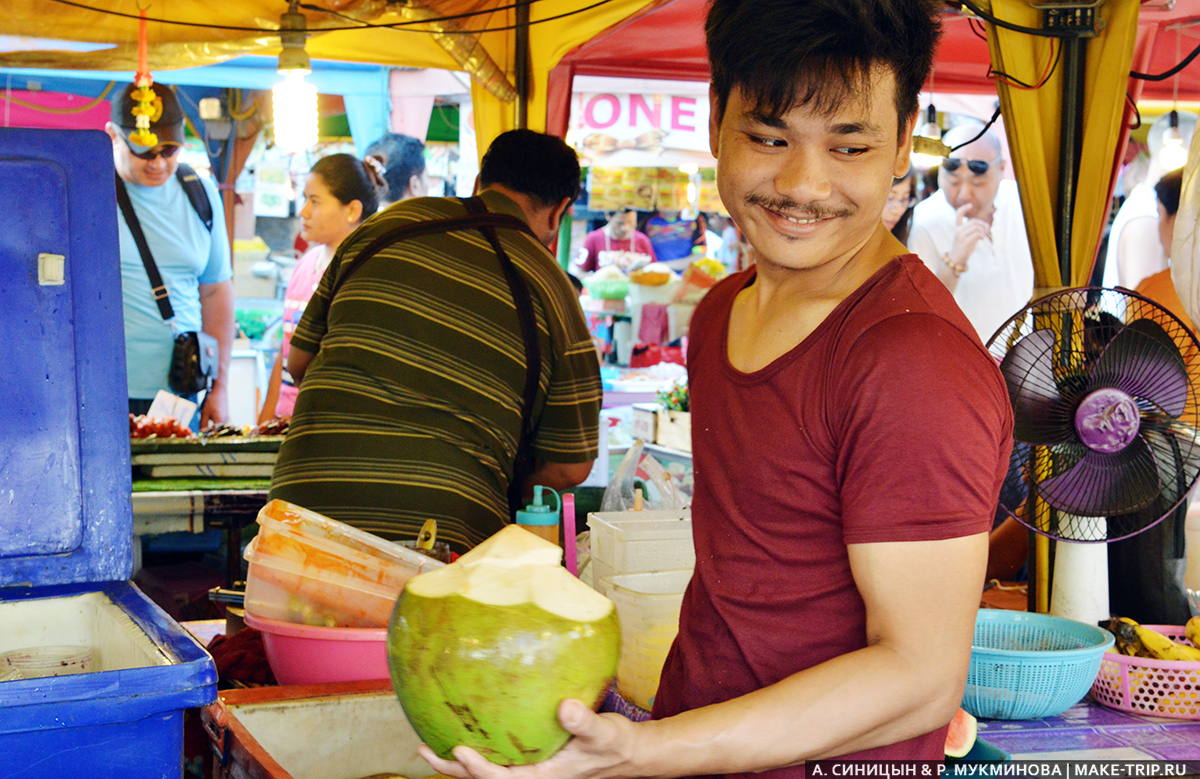 How much are the excursions in Phuket
In Phuket, a large selection of excursions. The most popular – trips to the islands: there are options for 1 or 2 days, standard and luxury programs.
The cost of excursions in Phuket:
James Bond Island – from 1,400 ฿.
Phi Phi Islands – from 1,500 ฿.
Similan Islands – from 2,200 ฿.
Paradise Island – from 1,000 ฿.
Elephant ride – from 800 ฿ for 30 minutes.
Khao Sok Park – from 1,000 ฿.
Sea fishing – from 1,300 ฿.
Hanuman jungle flight – from 1,600 ฿.
How much does a massage cost
Massage is the most popular service at resorts in Thailand. The cost of an hour-long massage session in Phuket:
From 200฿ in regular salons on the streets;
from 300฿ at the beaches;
from 400฿ in professional spas and large hotels.
There are many types of massage and each has its own cost: Thai, head and neck, feet, oil massage and others. Also in each salon you can get a manicure, pedicure, cleansing masks.
Amusement prices in 2022
The cost of entertainment on the water in Phuket:
Kayak rental – 200฿ per hour.
Jet skiing – 1500฿ for 30 minutes.
Parasailing – 1500฿ for 3-5 minutes.
Banana ride – 600฿.
Compare prices in Phuket with other resorts: Maldives, Goa, Sri Lanka, Bali.
Prices for transport
Public transportation in Phuket is almost non-existent. It costs a lot to take cabs and tuk-tuks. You can save money if you spend all the time at one resort or rent a bike. I highly recommend the latter option.
Let's see how much it costs in Phuket for a cab, public transportation, bike rentals and cars.
The fare in a sngteo is from 30฿.
Airport minibus – 180฿
Airport cab to Patong and Karon – 900฿.
Personal shuttle from airport to Patong- 900฿.
Cab between beaches – usually from 500฿.
Phuket tuk tuk – usually from 300฿.
Scooter rental – from 200฿.
Motorcycle rentals are from 350฿.
Car rental – from $24.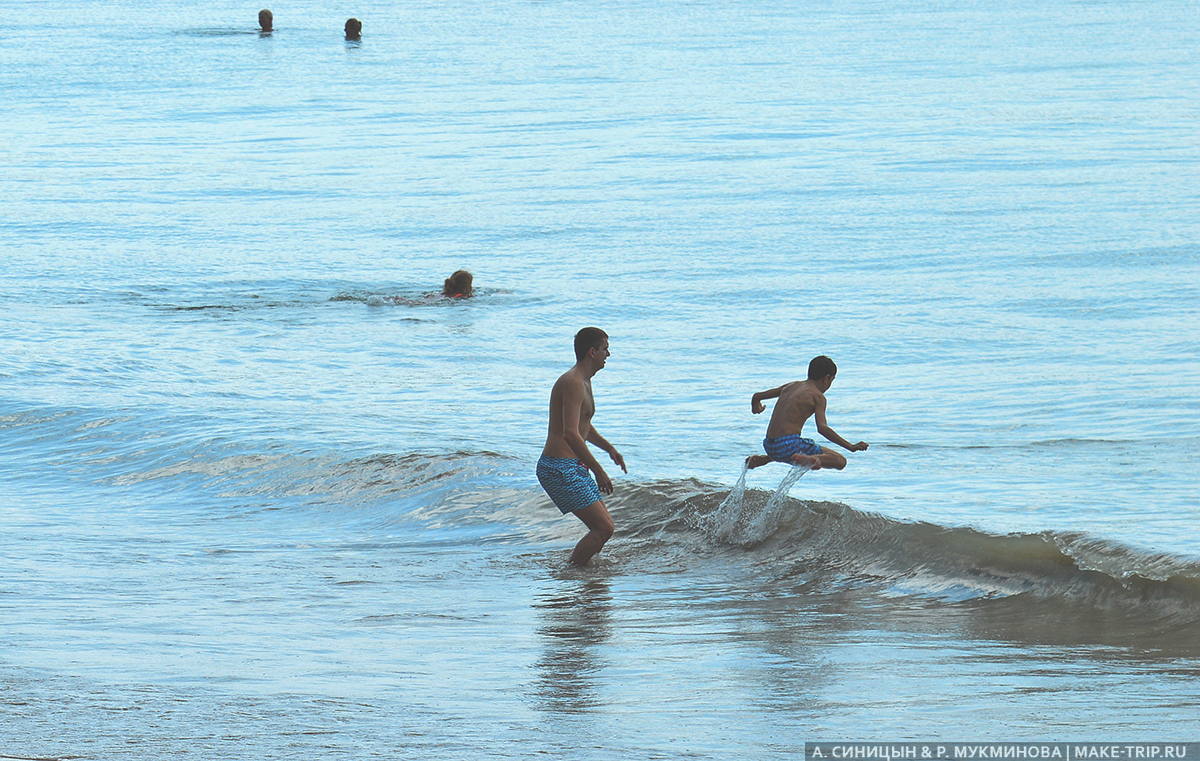 Shopping and other purchases
Purchased sun lounger – 100฿.
Sun lounger rental with umbrella on beaches – 200฿.
Suitcases – from 1,000฿.
Fish peeling – from 100฿ for 10 minutes.
Sunglasses and watches – from 100฿.
T-shirts, shorts, dresses, caps, slippers – from 100฿.
Many tourists go to Thailand for shopping. Clothing and accessories are inexpensive here. The largest shopping center in Phuket is Jungceylon in Patong. You can buy everything: clothes from cheap to brand name, cosmetics, jewelry, perfume, bags, shoes, electronics, sweets, souvenirs, suitcases. Learn more about Patong Beach in Phuket.
Shopping Tips in Phuket . If you plan to do a lot of shopping (clothes, souvenirs, accessories), do not rush to buy them in the first place. Prices for the same or similar things can vary greatly. Something is cheaper in the malls, something in small stores, something at the counters on the streets. Take your time, go around different points and compare prices.
Prices in Phuket
Home All World Asia Thailand Phuket Phuket Prices in Phuket
What's on offer in Phuket, Thailand?
All prices in rubles are current at the time of viewing (translated from local currency at the CB RF exchange rate as of 11.09.2022).

Hotel prices

How to make your trip easier
We have made a convenient, beautiful and free app for iOS, which has all the information that is on the site, but is always available without internet.
And also offline maps, which will always help you find a cafe or an attraction nearby. No matter where you are in the world.
Just a moment. Going to Phuket?





Flight prices to Phuket
A good helper.
Want to have all the information about prices in the world and Phuket always at your fingertips? We recommend installing our app, which in addition to prices also has a lot to offer – airports, what to try, interesting places and, of course, detailed offline maps of the whole world.
Total Phuket prices
| | |
| --- | --- |
| Regular lunch for one: | 175 rubles $2.98 |
| Dinner for two with wine: | 1,402 rubles $23.82 |
| Bigmack + fries + cola: | 350 rubles. |
| Local beer 0.5l: | 122 rubles. |
| Cup of cappuccino: | 123 rubles. |
| Coke 0.33l: | 44 rubles. |
| Mineral water 0.33l: | 25 rubles. |
| Pack of Marlboro: | 170 rubles. |
| | |
| --- | --- |
| Fitness pass: | 2,604 rubles. |
| Cinema ticket: | 280 rubles. |
| Levis jeans: | 3,942 rubles. |
| Dress at Zara / H&M: | 2,629 rubles. |
| Nike sneakers: | 5,548 rubles. |
| | |
| --- | --- |
| Average salary | 33,309 rubles: $565.62 |
| 1 room in the center in the month. | 23,375 rub. |
| 3 rooms. on the outskirts in a month. | 34,186 rub. |
| Single trip (public transport) | 353 rubles $6 |
| Monthly transportation pass. | 2,279 rubles |
| Petrol, 1 liter | 60 rubles $1.03 |
| New Kia Ceed | 1,227,189 rubles |
Reviews from social networks
"The first question that came up was, "Where can I exchange money? There are a lot of exchangers, but they all have different rates. It was necessary to find the most profitable one. When we came to the stall with the sign "Exchenge" in order to exchange dollars for baht, our ears caught the Russian-speaking speech: "Guys, there's an exchange office with a better rate a little further away." It was a married couple with a child on their way to the beach, they showed us the right direction and wished us a great holiday. Later we found out that it is more profitable to bring rubles and exchange them for baht here. But of course we brought our own dollars. Our 700$ we had enough for 4 days . We didn't take much with us because we were assured that food in Thailand is cheap and many of us took back the 1000$ we brought with us before we spent it. ⠀ To be honest, I had a panic attack when we were left without cash in a foreign country . ⠀ In the morning I decided to call Sberbank, to let them know I was in Thailand, so they wouldn't block me from paying by card. ⠀ My call was enough to wait for the operator to answer and say hello . ⠀ Next came the beeps and the Thai voice probably told me that the talk limit was exhausted . It was a blast . ⠀ What to do? I remembered there is an online chat room in the app. Flip through the correspondence with the operator . ⠀ Next, we paid in cafes and stores without any problems. The only thing, in some establishments when paying by card, they ask for a certain amount. For example for 300 or 400 baht . And accordingly the rate of payment by card is not very profitable for us. And also in some cafes they add +3% from the check amount when you pay by card. So it's more profitable to have cash, no matter how you look at it. In the main photo @elena___dmt Who is she I will tell you later ⠀ Bottom line: it is more profitable to bring dollars to Thailand than euros, and even more profitable to bring rubles. ⠀ P.S still have questions? Write "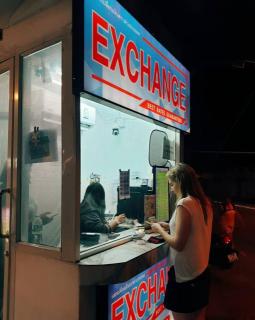 " Usefulness post. So, wherever you're going – for cheap tickets come SOURCE. You simply won't find cheaper tickets. It's a search through a bunch of agencies and airlines, and you pick the best of the deals. Convenient.
Already bought a ticket? Great, then run to download the app citywalks.me, which will allow you anywhere in the world to quickly and easily navigate the area.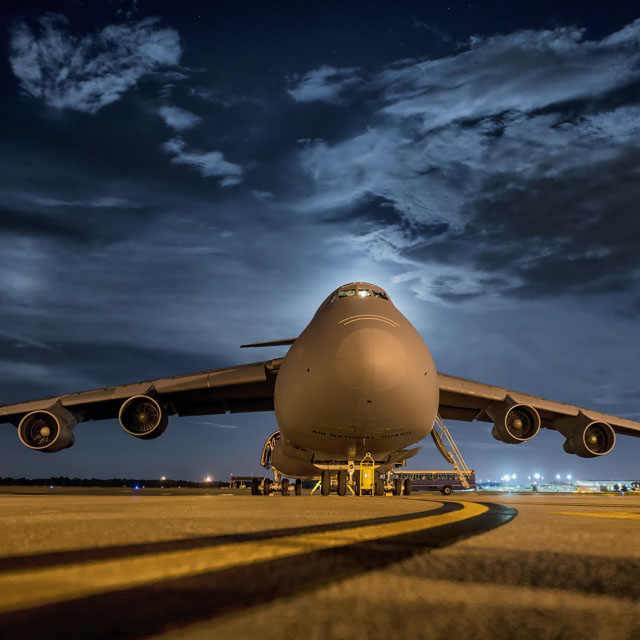 "How much does it cost to live in Phuket?
This is one of the most popular questions among vacationers.
But, everything is very individual, and depends on how much you are used to spending.
Today I will tell you about the budget accommodation. Yes, it is possible to live cheaply in Phuket!
HOUSING There is a lot of cheap housing in Phuket (we don't deal with it, you can find it on your own by driving around the area), but of course, don't expect much from it. One person/couple can live in an inexpensive neat condo without a kitchen or Thai-style house (studio/1sp) from 6000 baht per month.
Apartments in good condos with shared pool and gym for a long term (one year contract) will cost from 7000 baht per month. Areas Kata, Chalong, Phuket Town.
Eat at simple Thai cafes with plastic tables and chairs, where a plate of pad-tai or fried rice with vegetables and seafood, curry will cost 40-50 baht, tom-yam soup from 60 baht, shake – 30 b, tea and coffee 20-30 baht. And by the way, the food will be very good.
In the makashnah, in the markets Thai food will generally cost from 20 baht in cellophane bags. Also cheap food is sold at the food courts in the malls: Big C, Central festival, Tesco lotus.
And if you want to cook at home, buy vegetables, rice, seafood, and meat at Supercheap and Tesco. The best prices there.
The price for renting a scooter like Click will cost you from 2500 baht per month.
MASSAGE Throughout Phuket there are salons, where blind masseurs work, the price for a Thai massage – 150 baht. The atmosphere there is shall we say ascetic, without frills, not as clean and well-groomed as in more expensive salons. The massage is very good though. 〰️ And in Phuket you can live cheap and hard! About accommodation from the middle to high segment will be in the following posts. . . . "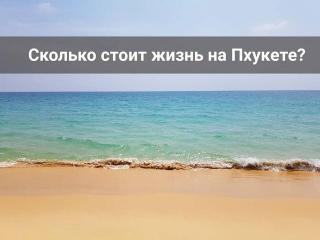 " Big Buddha / Phuket, Thailand. The official name is Phra Phutta Ming Mongkol Akenakiri. Located on top of Nakkerd Hill near Chalong. You can get from Patong by cab or tuk-tuk, or take a tour. The cost of the trip is about 1300 baht round trip. The view is amazing. It is better to go closer to the evening, to see the sunset ❤️ "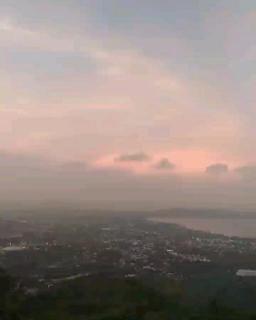 "Often asked some nuances of Phuket. Here about the roads, cars, gasoline I will not tell you anything this topic useful my ❤️ @novikov2.0 ⠀ Well, 1100 km in Thailand, DONE✅ ⠀ Keep it to yourself if you are going to drive in a car in Thailand: ⠀ Car rental: on average you will have to pay 800-1000 baht per day for a car that can go outside the island (if you are in Phuket). You will also need a copy of your passport and driver's license, and a 5000 baht deposit. ⠀ Highways and rules: The roads here are great! I drove everywhere from 120-140km/h and just tried to stay close to a Thais who drove in the same mode) Police is on the road, but you can see them from afar) ⠀ ♂️Police: this time we were stopped only 3 times at the roadblocks) the principle of the local cops is a bit different from what we are used to and they usually just completely block the road and stop absolutely everyone. All 3 times they just talked to us and asked where we were going, once they asked to see your passport) no documents for the car or driver's license they did not ask) ⠀ ⛽️Petrol: When you go on the highway, gas stations are everywhere, every 3-5 kilometers there are 2-3 gas stations. There's always a little store with everything you need, toilets and often a little cafe) gasoline price is about 30 baht per liter. Useful: some tips from me personally ❗️ I advise to download Google Maps, it has a very handy navigator that is not slow on the road! In total, for 2 days we drove a little over 1100 kilometers and all the time driving on it. It is better to be prepared in Russia and to get an international license in advance. ~1600₽ and done in half an hour. They just be quieter to stop at the checkpoints) Well, before leaving on the road with the right-hand traffic better still a couple of days to get used to it on a bike or at most on foot) ⠀ Photo: @anastasiiiamo Hotel: @mybeach_phuket ⠀ "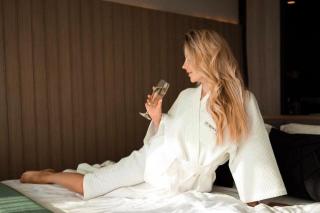 " Cheap Thailand. What is my budget for the day. ⠀ Gone are the days when the ruble was 1:1 to the Thai baht. Today the exchange rate is 1:2. The baht has not become more expensive, it is the ruble is getting cheaper. I have tried to live in comfort and on a budget, of course I chose comfort, now I will explain why. I tried to live on a budget, in comfort, of course I chose comfort, I'll tell you why. I bought breakfast and lunch on the street in the makashnitsa. I bought breakfast and lunch on the street in a mashnitsa. (40 + 40 baht = 160 ₽) Dinner in any Thai roadside cafe or on the sports street in a cafe in Tony Street as something in the story showed, they are very tasty, but it's all outside, so sit down anyway in the stuffiness, especially hard the first days, then get used to (150 baht = 300₽) Navigate by bike, bike rental everywhere different, approximately (170-200 baht per day = 400₽ + gas) stopped living like this, I will drive a car, it's safer and the cops don't check my car, but bikes are always stopped (you can get a fine if you don't have a driver's license) In short, I would not eat out☹️ And I prefer to drive normally, it's safer and the cops don't check cars, bikes are always stopped (you can get fined a cop, if I have no license, imagine if you pay constantly ) ⠀ 2) It's a comfort style. That's the highs. Breakfast,lunch and dinner in the restaurant under the air conditioner prices are not cheap,average check 800-1000₽ per person. A car is 1600-1800₽ a day. You can get a massage 800-1000 ₽ ⠀ Shake, coconut, fruit around 200-300 ₽ ⠀ Shopping is nothing special, prices are the same as here. The hotels are expensive and the prices are the same as ours. The flight is 35-40000₽ ⠀ That's how you calculate, friends, without the excursions, springs and so on. So much for cheap Thai "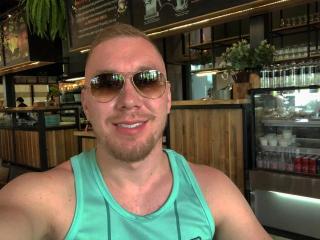 "The Phuket Zoo leaves a lot to be desired! And the price of 3000₽ per person! Waste of money. I've been here before though! But why did we go again. Although the kids liked the animals. So ours for 500₽ is cheap! In the garden city is several times better. And in Pattaya is 100 times better than here at Phu. But most importantly, the kids are impressed by the uncle putting his head in the crocodile's mouth. "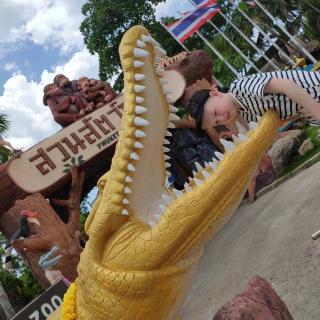 " Such a contrast to the previous post , but you can't do without Thai scenery here, because I'm about to give you the give-and-take on Thai cosmetics and Thai shopping in general Let's just be honest, Me to you-you to me ❤️ post and any smiley in the comment if you saved to bookmarks Just to warn you this is only the first post on the topic, only 10 pictures fit in the carousel and I have about 30 items. I only share what I buy for myself and as gifts for friends! Not the first time or year Just my favorites 1️⃣ Coconut oil from BOOTS drugstore chain. Price 270 baht for 400ml 2️⃣ Hada Labo hyaluronic acid lotion. 7/11 119 baht 3️⃣ Hair care with argan oil. At 149 baht at Boots 4️⃣ Sugar lip scrub. 7/11 79 baht 5️⃣ Headache and runny nose inhalers. 6 for 150 baht 7/11 Tiger balm for joint/muscle pain. Thais generally say for everything 59 baht 7/11 6️⃣ Hand soap foam. 73 baht 7/11 7️⃣ Sample serums, creams 7/11 from 29-49 baht 8️⃣ Lip balms. 20 baht 7/11, tropicana 50-85 baht 7/11, strawberry 79 baht 7/11 9️⃣ Toothpastes. Pink 50 baht 7/11, yellow-green 39 baht
What do you think of this selection? Have you tried any yourself yet? And, although I didn't plan to, but yes. again, half a suitcase really brought "