Turkey by yourself in 2022 – a simple step by step guide on how to go to Turkey by yourself.
To Turkey on your own, and why not? Turkey is a pretty big country and there really is a lot to see outside of the hotel with the widespread "All Inclusive". Organizing your own holiday in Turkey, you are fully guided by your desires and abilities, and not imposed on you the rest options tour operators. Your vacation you can include accommodation in different hotels, moving from one resort to another, and can see the most beautiful central part of Turkey, such as the famous Cappadocia.
You can travel either by public transport or by renting a car. It is very exciting to be still at home to think through the route of Turkey on your own, taking into account only your wishes. Going to Turkey on your own in 2021 is very easy, following the instructions of only 4 basic steps. And of course, the main thing is to keep the borders open
From June 1, 2022 new rules for entry into Turkey for Russians, Belarusians and Ukrainians – everyone is allowed to enter (and not vaccinated too) without PCR test, entry into Turkey is completely open, you only need a passport! Vaccination certificates are not needed!
Step 1. Purchase of Air Tickets.
The first and most important step in organizing a trip to Turkey on your own begins with buying airline tickets. This is the basis and it is from the airline tickets we will build on the further organization of an independent holiday in Turkey. From many cities in Russia fly airlines to various cities in Turkey. You need to decide on the area of Turkey, where you will be resting. If you decide to relax in areas such as Antalya, Kemer, Side, Belek, Alanya, then you need to look for flights to the airport of Antalya, if Marmaris, Fethiye or Oludeniz, then Dalaman Airport, if Izmir, then Adnan Menderes Airport, if in Istanbul, respectively in Istanbul airport. Direct flights to these airports are from Moscow, St. Petersburg, Yekaterinburg and possibly other cities. Typically, direct flights are realized by Aeroflot, Turkish Airlines, Pobeda, S7 Airlines, and Azur Air.
A direct flight is good, of course, but there are also popular connecting flights with 1 connection, such as in Istanbul. Flights with a connection can cost 30% and sometimes even 50% cheaper! For example, in September 2018, a direct round-trip flight from St. Petersburg to Dalaman for 4 adults cost 160,000 rubles, and a flight with a small connection in Istanbul is exactly 2 times cheaper – 80,000 rubles! Great savings, considering that the departure and arrival time was convenient, the change in the first way lasted 3 hours, in the return only 50 minutes! If you want to walk around Istanbul, you can take a longer layover, or stay in Istanbul for a couple or three nights altogether. If you buy your tickets in advance 3-6 months before your trip, you can save quite a bit, in which case the price of a direct flight and a connecting flight will probably differ by only 15-20%. We bought our tickets a week before departure.
I recommend searching for airline tickets on Aviasales.ru. You can play with the dates, moving 1-2 days round trip dates, the price of airfare will vary. The cheapest tickets are usually on Tuesdays and Thursdays.
Also, a very useful feature of Aviasales is to sign up to receive emails on flight selection and price changes for your dates. The dates can be set flexible, up to 1-2 months. Thus, if you are looking for tickets 3-6 months in advance, every day you will get emails with the options of air tickets, and if some airline starts a special offer with discounts, you will immediately know about it, and you do not need to track flight prices on your own. It's very convenient, and it's the scheme we used several times to buy discounted tickets to Asia.
Aviasales is a popular search engine for airline tickets for all online ticket offices, showing you the best options. Here you can specify a complex route, i.e. an arrival in Turkey in one city, and a departure to Russia from another. This is useful if you want, for example, to fly to Antalya, and from there to Fethiye, Oludeniz or Marmaris, and back to Russia to fly from the nearest Dalaman airport. It's very convenient to search for the right airfare using the price calendar. You can change the parameters you need, such as the duration of the trip, airports of departure and arrival and the system will show you the months with the cheapest price.
Where to rent a car in Turkey?
I recommend LocalRent (former MyRentaCar, you can pay with a Russian card!) – they have a lot of cars, all the conditions are always transparent on the site, there are minimum prices. We often rent cars from them. I have written here in more detail.
Where do I buy insurance for Turkey?
The most popular site for insurance is Cherehapa.ru. There you can compare 14 different insurances and choose the best one for you in terms of value for money. Use promo code yulatrip5 to get 5% discount (promo code is valid from 1000rub). Also one of the best insurance sold at Tripinsurance.ru. Read more about my experience here.
Where can I book my airport transfer?
We book a transfer at Kiwitaxi.ru On the website you can order a transfer online – a good choice of cars, you can choose the class of car: economy, comfort, minivan, minibus with a capacity from 4 to 19 people. Meet at the airport with a sign and comfortably bring you to your place.
Step 2. Hotel booking
The first step is done, the air tickets are bought. Only after that I recommend you move on to finding and booking a hotel. You should know the exact dates of arrival and departure, and then you can proceed to booking a hotel. I advise you to search and book hotels on two websites. The first is Hotellook.ru. The first is Hotellook.com, which is a way to search for hotels in different booking systems and gives you the best price of all. Once a hotel is found, you will be offered to book it via several different systems, each of which may have a slightly or even significantly different price. You choose the cheapest price among those offered and book by navigating to a specific site.
The second option is hotel search and reservation on the most popular hotel reservation system in the world – Booking.com. And the same site is in the first option of hotel search – Hotellook.ru. But some people including me like to search hotels exactly on Booking.com, I like this search system, especially the fact that you can choose hotels by their location on the map. But usually after searching on Bookings I always check the same hotel on Hotellook.ru to make sure Booking.com offers the best price. If I have found something else with a lower price, I use Hotellook.ru to book the hotel on the lowest priced site that I like.
There are a lot of hotels on both of these sites, so if you don't want to waste a lot of time looking for a hotel, I would recommend using filters where you can check the most important things for your hotel – price per night, how many stars the hotel has, meal plan, distance to the sea, and up to the list of amenities you want in your room.
My reviews of some hotels in Turkey
Step 3. Choosing and Buying Insurance
Some people go on an independent trip without taking out insurance, but I think it's a mandatory step in preparing for an independent trip. You never know what may happen in another country, and it is better to be prepared. Insurance will provide you with the certainty that if, God forbid, you or one of your traveling relatives or children gets sick, you will get professional help without having to leave your entire travel budget for medical appointments and examinations. The most popular service for finding and buying insurance is Cherehapa.ru. On it you can see the terms of insurance, the amount of coverage, and add to the standard insurance extended options, such as riding a moped or extreme sports (surfing, kitesurfing). The service will offer you a choice of several options, we usually take out insurance from Alliance or Liberty Insurance.
The best reviews on the Internet at the insurance company Alliance. By the way, you can arrange it on the website Tripinsuaranse.ru. Also a popular site for arranging insurance. What makes it different from Cherepaha is that Tripinsuaranse.ru offers only one insurance company – Alliance. And the price is usually higher than on Cherepaha.ru. For children, I would recommend taking out insurance Alliance, as my friends on a trip to Turkey had two insurance policies for children, one of them was on VHI, and the second went automatically from the tour. VMI was the Alliance, and according to their feedback, it worked much better and clearer, without any delays called the doctor, all costs were fully covered by the insurance. But the cost of such insurance is usually much higher, from about 1,800 rubles for a 14-day vacation in Turkey.
Once you have chosen from whom you will buy insurance, you need to enter all the necessary information, pay and you immediately receive an email to the insurance policies. It is very convenient to make an insurance policy for independent travel online without leaving home. I recommend that you print them out or save them on your phone. Typically, the price of insurance for 14 days of stay in Turkey for 1 adult is about 800 rubles. The more extensive the insurance is, the more expensive it is.
Step 4. Search and order a transfer
The last, 4th basic step for organizing a trip on your own to Turkey is to think ahead and find transfer options from the airport to your hotel. Turkey has a very well-developed bus service, and usually if you arrive between 8-9 am and 6-7 pm, you can easily get to your area by bus for a small fee. If you arrive early in the morning or late at night, or you fly with children, or you have a large company, then it would be more convenient for you to order a transfer-taxi, whose driver would be already waiting for you at the exit of the airport with a sign. That is, you take care of everything in advance and you do not have to go and look for a cab on the spot. We usually book a transfer on the website Kiwitaxi.ru. It was the same with our arrival to Turkey, firstly, we were flying with a small child, and secondly, we arrived late at night, and it was more convenient for us to pre-order a transfer to our hotel, also in the opposite direction, the flight was early in the morning, so we again booked a transfer from the hotel and drove comfortably to the airport.
Below we will consider additional steps for a comfortable organization of an independent holiday in Turkey
Rent a car.
To move around Turkey you can use public transport, cabs or rent a car. Even just a few days 4-5, and sometimes less is enough to plan independent travel by car to interesting places to see for yourself and comfortably all that you want – sights, waterfalls, beaches. We rented a car in Turkey with MyRentaCar service and had a great drive along the coast and saw many beautiful places.
Selection and booking of excursions
If you do not want to bother renting a car or cab and like to take pre-planned tours, then I advise you to do it beforehand, sitting at home, choose and book a tour. In Turkey, there are many excursions, I think everyone can choose to his liking.
Sites that offer organized tours are Tripster.ru, Sputnik8.com. On them you can read online about the different tours, people's reviews, as well as pay online. In some excursions, the price is listed for a group of people 1-4 people or 1-6 people and it can be 80-100 dollars, you will agree that this is a very good deal.
Sometimes, I find an interesting tour, but I do not want to travel in a group to the places listed in the tour, and I based on it, make up my itinerary, which we drive a rental car. For example, this was the case in Oludeniz. We could buy a tour that included a trip to 3 beaches and 1 city in 1 day, respectively, time was limited everywhere. We, having rented a car in Turkey made ourselves a similar route, including in 1 day visiting 2 popular, but far from our hotel beaches and visiting a small town, and to the 3rd beach we went separately on another day, and spent on it not 40-50 minutes, but half a day, as much as we wanted.
To Turkey without a tour: how to plan a vacation yourself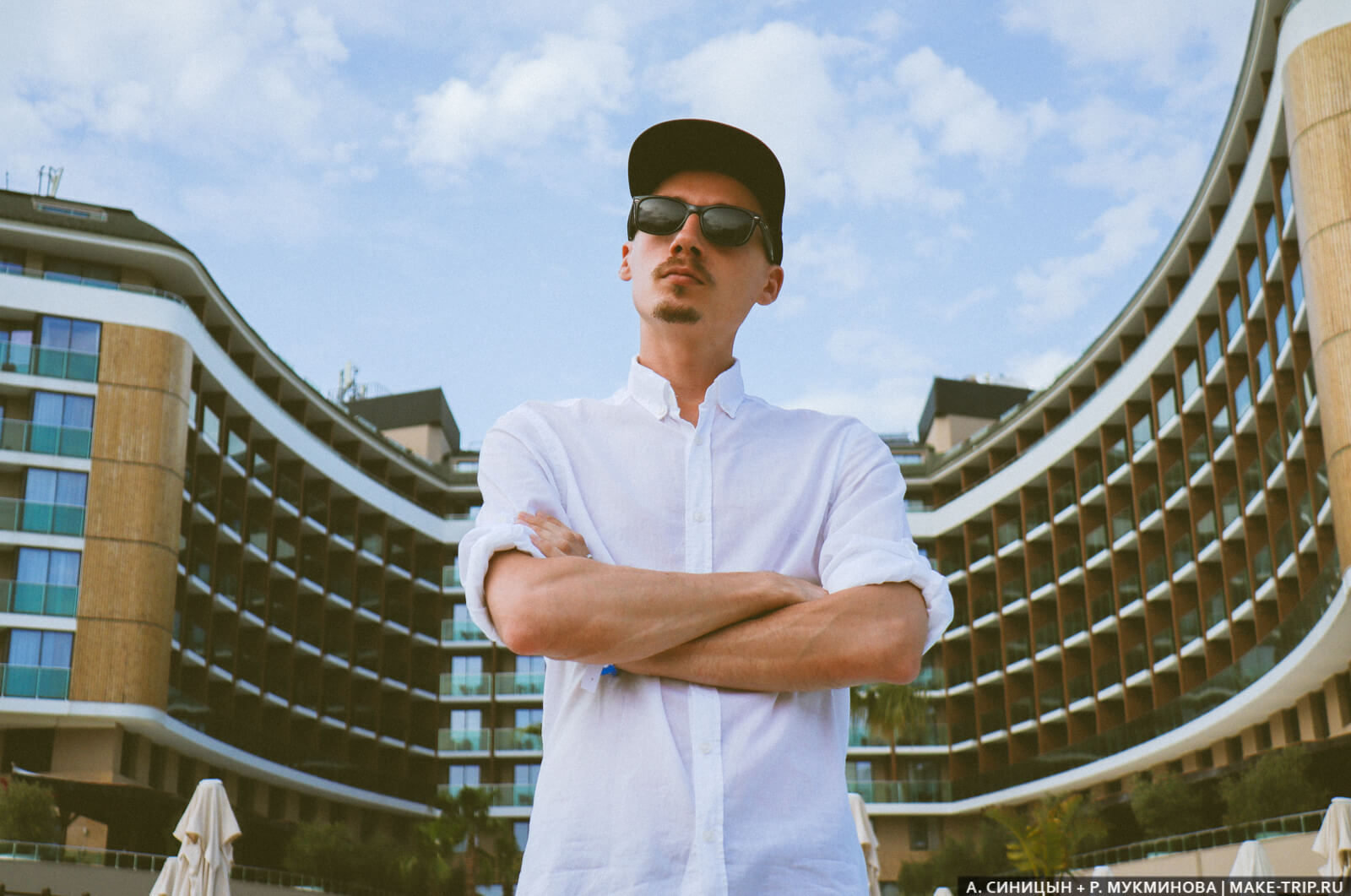 Travel agent, let's say goodbye! I will teach you to organize your own holiday in Turkey so that it came out especially enjoyable and memorable.
Independent travel to Turkey for many is still a novelty, and in vain! This format of the holiday opens up new possibilities and promises twice as many impressions and pleasant memories. Buy tickets, book a hotel and organize your own holiday in Turkey is not difficult. In this article I will try to prove it to you.
Contents:
Our experience.
We have been to Turkey five times, and only one of our trips was on a tour (and then by exception and out of pure curiosity). We were in Istanbul three times, several times in Antalya, visited all the main resorts of the Mediterranean and the Aegean Seas, went to Cappadocia and Pamukkale, visited dozens of interesting sights. We stayed in rented apartments, small comfortable hotels, and huge five-star hotels. We rented cars and drove half the country by car, went on many tours and used public transport. In general, we have enough experience. Glad to share it with you.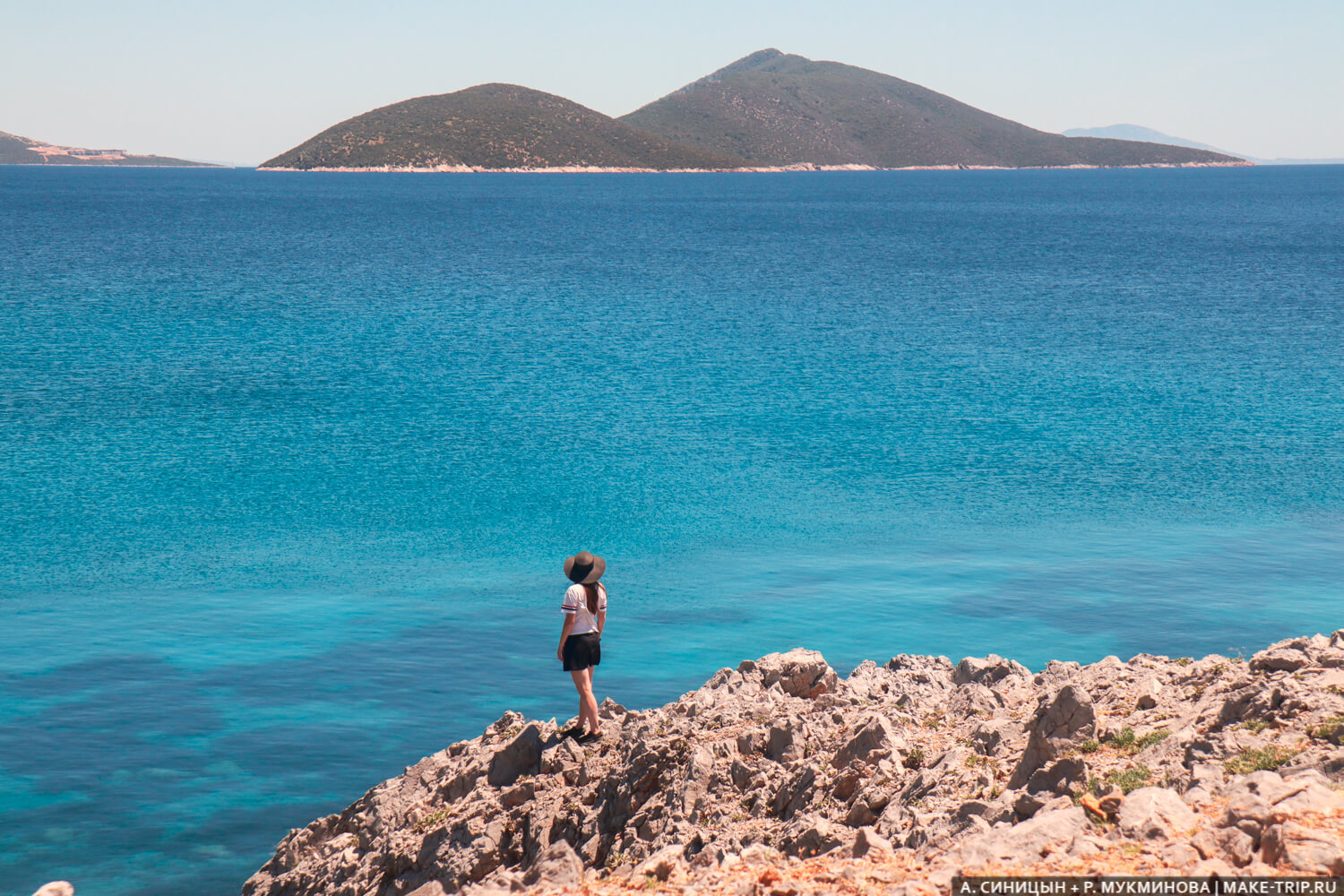 Renata admires the view of the islands of the Aegean Sea in the vicinity of Bodrum.
You are welcome in Turkey without any visa, if you are a citizen of Russia, Belarus, Ukraine, Kazakhstan and any other post-Soviet country. Only Armenia is unlucky: its citizens need a visa to Turkey.
How to get there
There are two ways to get to Turkey: by car or by plane. Read more about the first option at the link, and here we will talk about flying.
Tickets to Turkey have always been cheap even, but since March 2022 flights have become more expensive and complicated. Instead of the usual 7-10 thousand rubles for the tickets now you have to pay twice or three times more, and there are fewer direct flights. About the current situation, prices and all possible ways to save on flights I explained in detail here: How to get to Turkey cheaply now.
My advice is to buy tickets a few months in advance, not at the last minute. I look for cheap tickets on Aviasales – it compares prices of all airlines and finds the best option. Also read my tips for finding cheap airfare.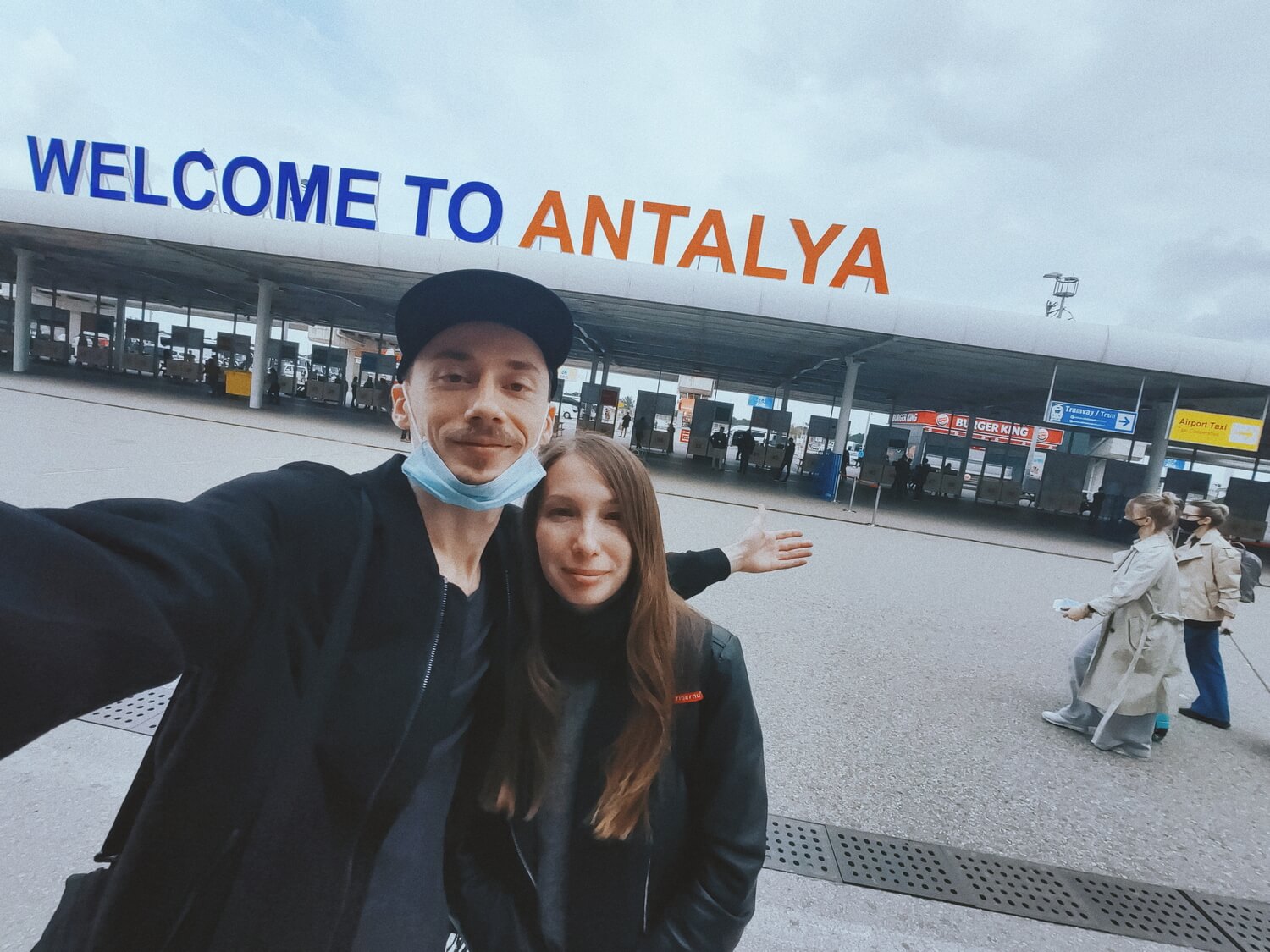 This is us arriving in Antalya on our last flight in April 2021 before Russia closes air service to Turkey.
You and I are independent travelers, but there is no shame in going to Turkey with a package, if it is more profitable. Last minute tours can be very cheap, so sometimes you can take them instead of airline tickets. There are three possible scenarios:
Buy the cheapest tour to the cheapest Turkish hotel just for the sake of a comfortable and inexpensive roundtrip flight. You may not even show up at the hotel itself, having booked yourself something better.
Buy a cheap tour of a good hotel, fly in, relax there for a while, and then continue to rest and travel around Turkey on your own. You will have to buy your own return ticket.
Buy a good tour, stay in the hotel of your choice, but organize the rest of your vacation by yourself, without the involvement of the tour operator. When we fly somewhere on a tour, we do exactly that.
We find the best deals on Travelate and Level.Travel, which are handy and reliable sites that compare offers from all tour operators in minutes. Learn how to buy tours cheaper, and be sure to use promo codes for discounts.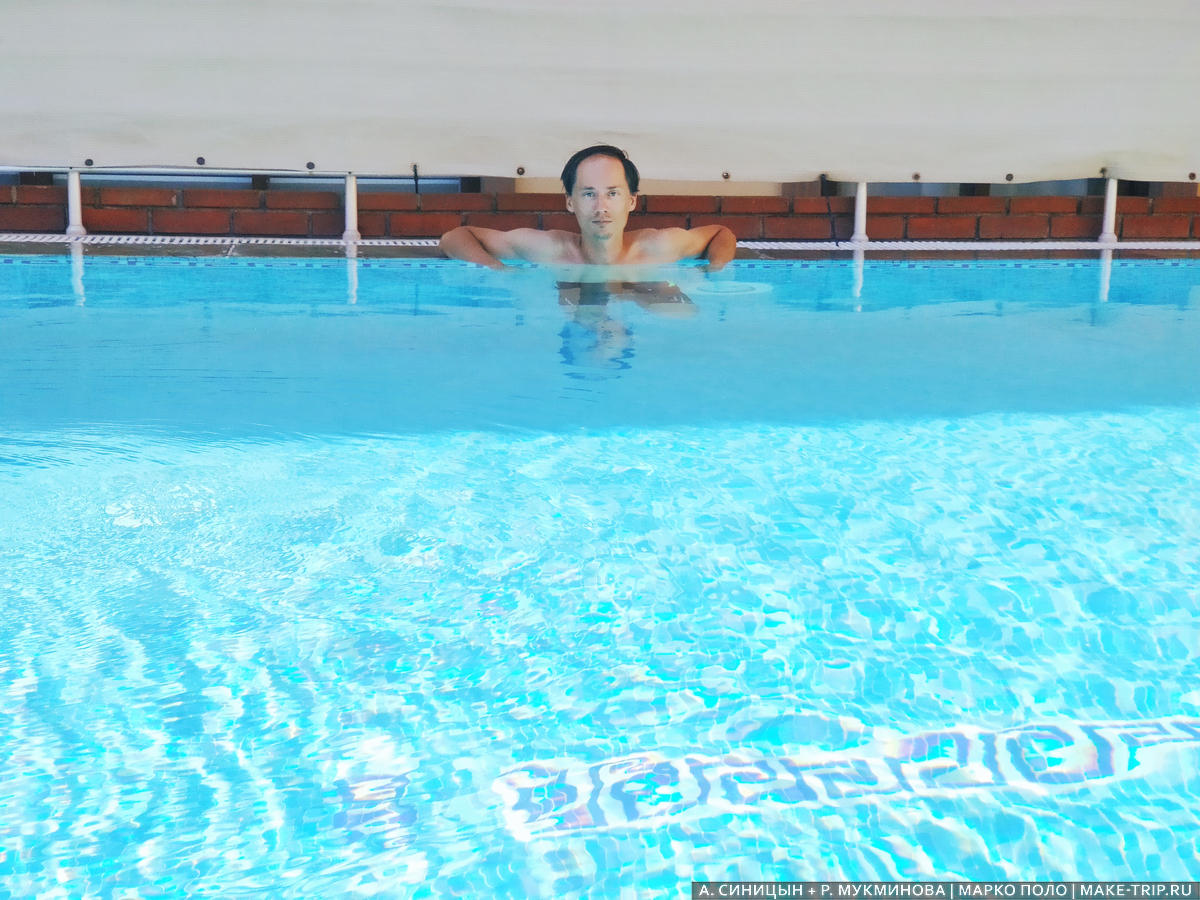 Vacationing in Kemer on an inexpensive last minute tour on our fourth trip to Turkey. And even though we flew in on a tour, the entire program of our vacation at the resort organized on our own.
Transfer
From the airport you can get to your hotel by public transport, cab or transfer. The first option is the cheapest, but also the least comfortable. The most convenient way to get to your hotel is by individual or group transfer. The prices are not too high: For example, we booked a car from the center of Antalya to the airport for only 11 €, and a group transfer to Alanya cost 12 € per person. Taking a cab on the spot will be more expensive. We book our transfers at one of these sites: Intui.travel, Gettransfer.com or Kiwitaxi.ru. We go to each one first, compare prices and choose the most convenient and inexpensive one.
Learn more about buses and transfers from Istanbul and Antalya airports.
We go with Renata to our hotel in the Lara area on an individual shuttle that we booked on Gettransfer.
When to go
People go to Turkey all year round, but the holiday season lasts from early May to early November. Full beach holiday begins in June when the sea warms up to +21. +22 ° C, although I was glad to swim in different resorts as early as mid-May. Most of the holidaymakers come in July and August. But I can't see the point in going to Turkey at the peak of summer: the heat is exhausting, there are too many tourists and the prices are extremely high. It is much more pleasant to rest in May or October. And coming in the off-season or winter, you can relax in an excellent spa hotels two or three times cheaper. Checked myself. Read more about the seasons of holidays in Turkey: for different resorts have their own features, plus Renata told there about the ripening seasons of Turkish fruits.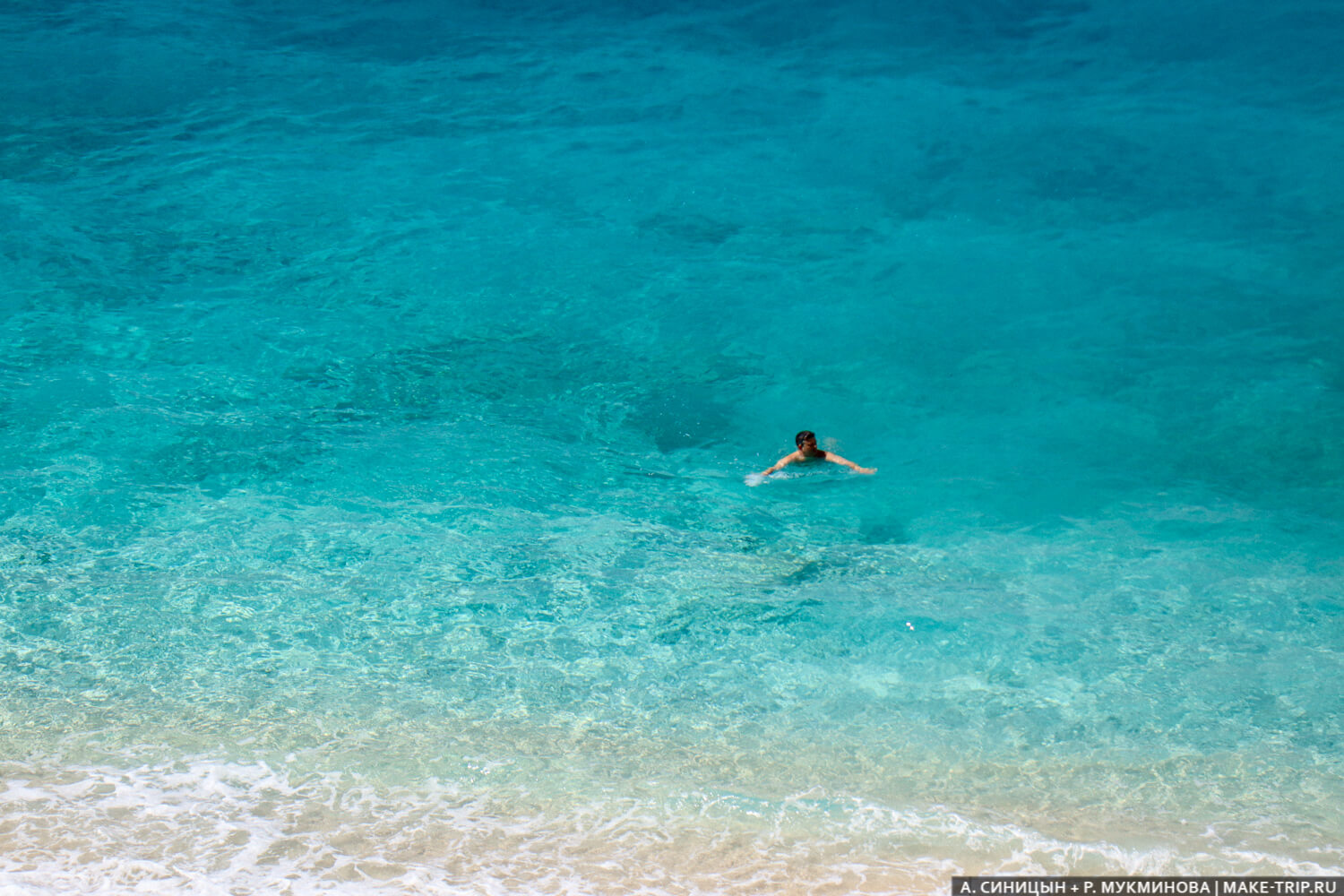 On May 9, I enjoyed splashing in that azure water of the famous Kaputas beach. The water was invigorating, but it was quite comfortable and pleasant to swim in.
Where to vacation
Turkish resorts are good almost every single one. I was pleasantly surprised as the most populous cities like Antalya and Alanya, and their less well-known colleagues with the European status and appearance: Bodrum, Marmaris, Ichmeler, Kusadasi. Almost all of them please pleasant resort atmosphere, which is so lacking in our Krasnodar and Crimean settlements, cleanliness, neatness, beauty and plenty of attractions. Nowhere we were not bored, nowhere was not afraid. Where to go? In a few words there is no answer. It is better to read our detailed review of resorts in Turkey – it will help you with your choice.
In addition to resorts, I advise to visit Istanbul, it is desirable to devote at least a week to this magical city. This is one of those places where you can come endlessly many times and always have fun. Take a look at our guide to Istanbul.
The streets of Kash are cozy and tidy in a European way. The picturesque necklace of mountains around the bay of Marmaris.
Hotels
Booking a hotel in Turkey on your own is easy. There are several handy services that compare hotel prices on different sites and find the best deal. I use Hotelluk to find such discounts. It knows how to find hotels not only on Bookings and similar services, but also from the tour operator database. Some hotels in Turkey work only with tour operators, so you can not book a room there or very expensive. In such cases, helps Hotelluk. Also, I additionally check hotels on the Tez Tour website: they have a handy site and it is possible to book a hotel without a flight.
Prices for accommodation in Turkey in 2022 are very humane, especially compared to Europe and the south of Russia. In April and May, we had an all-inclusive vacation at a model Turkish five-star hotel for 70-80 euros for two. Not bad, right? But in summer, of course, the price will be two or three times higher. A room for two in a good small hotel with breakfast included can be taken for 20-40 € per night. Apartments for rent will cost about the same.
We rest on "all inclusive" in a wonderful hotel Sunprime C-Lounge 5 * in Alanya. I booked this hotel favorably on the site of Tez Tour. The bedroom in the cave suite of our hotel Kaya Konak in Cappadocia.
Meals
If you will rest in an all-inclusive hotel, you will not have to think about food. The main thing is to choose a good hotel, carefully analyzing the reviews: somewhere they pamper you with seafood, and somewhere it is prepared like in a school canteen.
The rest of the tourists also will not go hungry – in Turkey, it is impossible. Restaurants, cafes, kebab shops, ice-cream and juice shops are waiting for you at every corner. Prices can't be called too low, they are rather closer to average, a bit higher than in Russia. You can have a meal in an inexpensive loquante or café for about 10-15 € for two people, a dinner at a restaurant with a glass of wine will cost about three or four times more expensive. Read our guide to Turkish cuisine and prices.
If you have a kitchen, you can mushroom on your own. More than once we have rented an apartment in Turkey and cooked our own food. Supermarkets are found everywhere within the city. Food prices are about the same as in Russia, but the meat is more expensive, but fruits and vegetables are cheap and delicious.
Also, food delivery from cafes is well developed in the big cities. We used the popular Yemeksepeti app. The courier arrives in just 20-40 minutes.
A chic Turkish breakfast for 20 ₺: flatbread, tahin, vegetables, olives, homemade butter, several kinds of jams and cheeses. It's delicious beyond belief!
Excursions
The most expensive and lowest quality excursions are offered by tour operators. So even if you have not come to rest on your own, but with a ticket, it is better not to buy anything from the hotel guides. And in general, it is better not to mess with them – you will not meet a bigger cheater anywhere. What nonsense they do not hang on the ears of gullible tourists! Sightseeing and especially renting a car in Turkey is very dangerous, no one is responsible for you, and locals are just waiting for an opportunity to rob you. In the era of the pandemic, these scoundrels have invented another trick: allegedly, only buying an excursion from the hotel guide, you can get into a kind of police "base" and get the opportunity to freely walk around the resort and move around the country. And how can they not be ashamed to lie so blatantly? In general, it is better to stay away from these rascals. Learn more about Turkish tours and guides.
All tours we buy only on our favorite service Tripster. There you can read real reviews of tourists, so it is easy to choose a good and interesting tour. Prices are lower than the street vendors, and there is more reliability. In addition, there are unique author's tours that will show you the country from a new side. I heartily recommend it.
Check out our selection of the best tours in Antalya, Side, Kemer, and Alanya.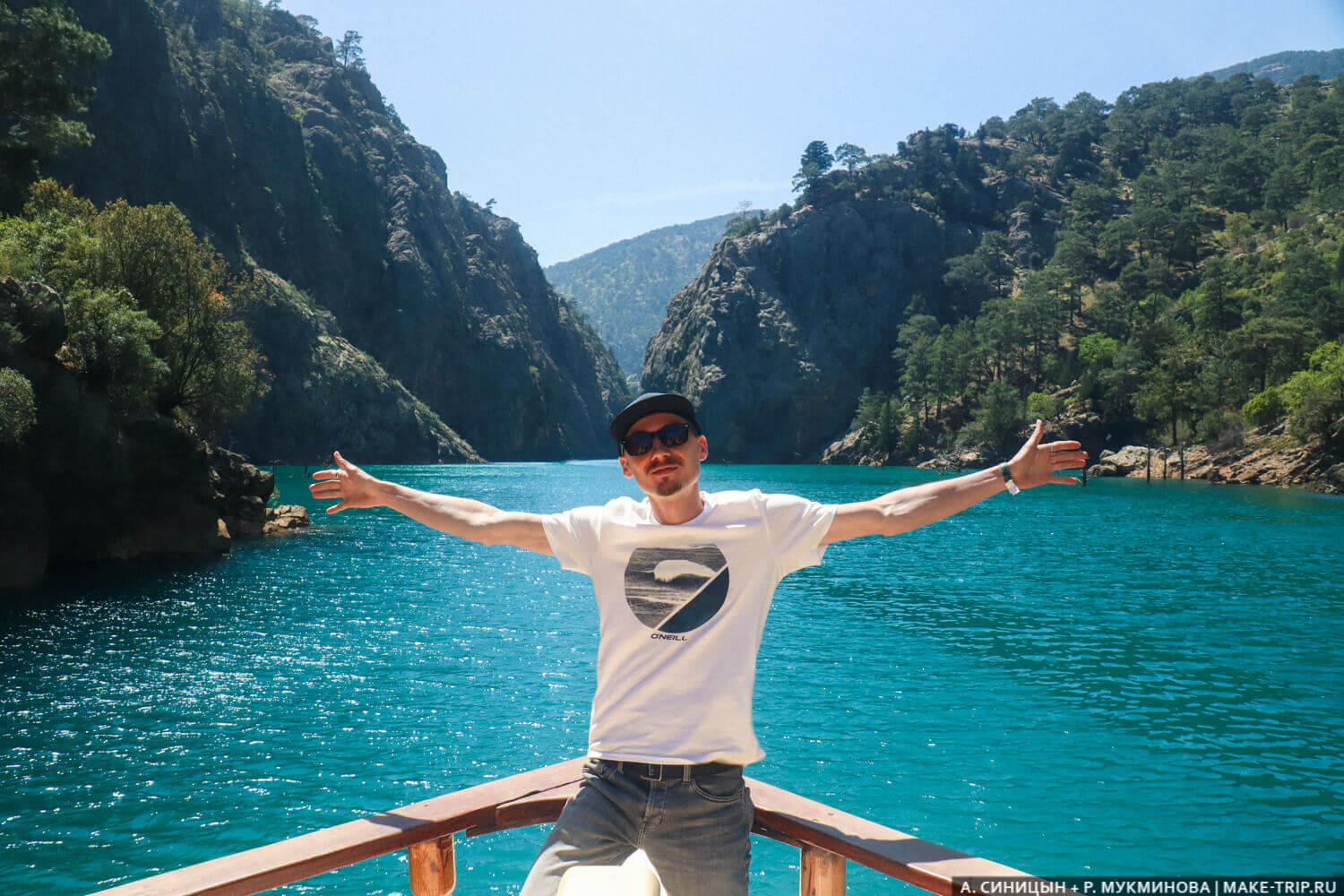 We took an excursion to the Green Canyon on Tripster.
Rent a car
An alternative to excursions is to travel around Turkey on your own in a rental car. This is an ideal option, which I willingly recommend.
We rented a car for a month and during that time we drove through all the main resorts, the most interesting ancient ruins and the best beaches in the country. But even renting a car for just a couple of days will greatly diversify your holiday and give a lot of experience. The roads in Turkey are excellent, the rules are ordinary, the police are kind, and the driving style of the locals is quite adequate. Take a look at the route of our road trip to see 22 of the most beautiful places in Turkey.
If you are vacationing as a family or in a group, renting a car and going to the sights on your own will be more profitable than buying a tour or taking a cab. We booked a car at Localrent.com and were completely satisfied. Read my tips for renting a car in Turkey.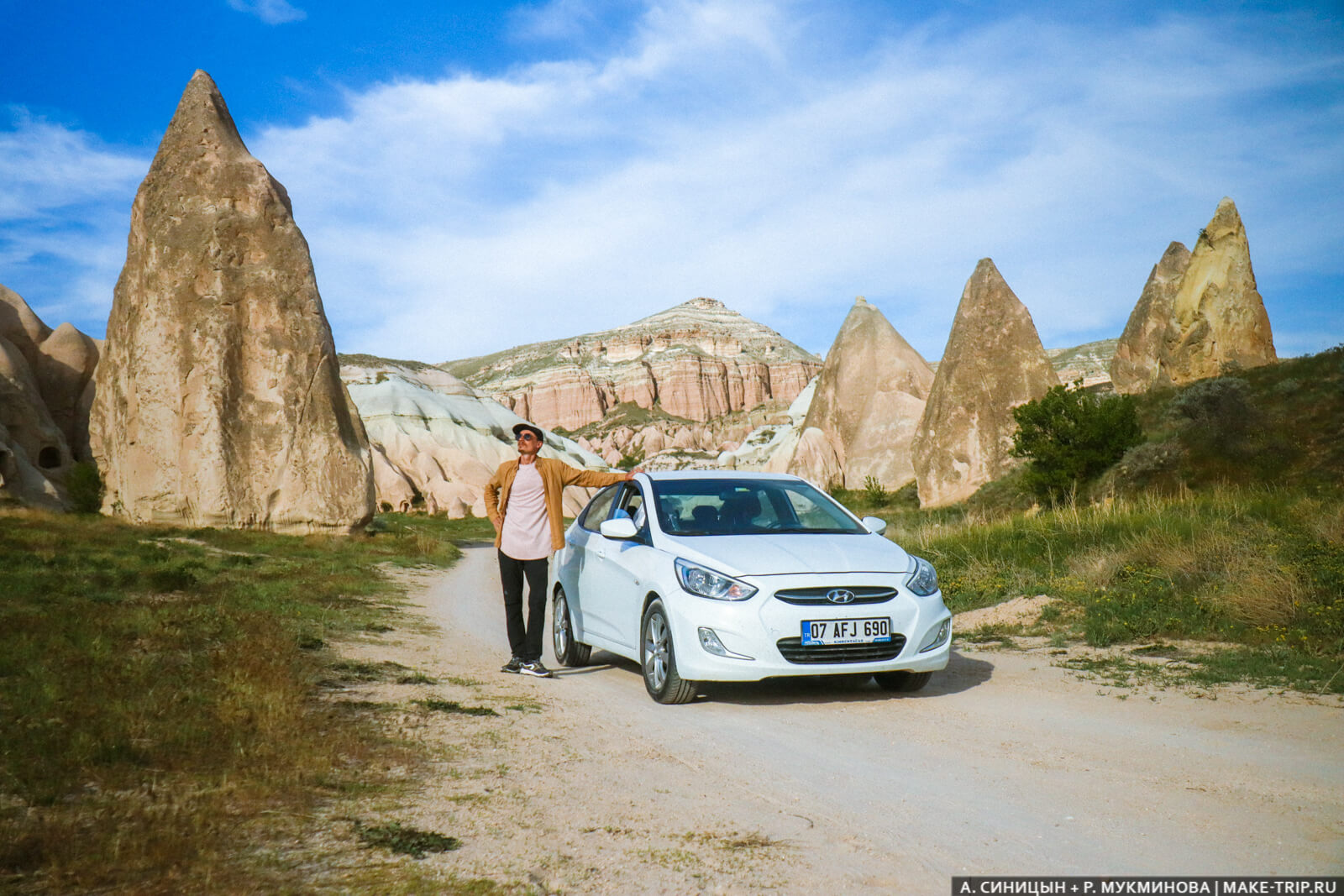 This is us arriving in Cappadocia in a rented car in Antalya.
How to travel
You can travel around Turkey without a car: by bus or airplane.
Flights within the country are better developed than here, and they are inexpensive. For example, you can fly from Istanbul to Antalya for only 17€ with your luggage! The local low-cost airline Pegasus usually offers the cheapest tickets. By the way, you can get cheap flights to Europe and Russia. Aviasales helps to find cheap tickets.
You can travel between cities by bus. It's inexpensive, but long and tedious, so we prefer to fly or rent a car. For short trips, though, buses are fine: for example, to go from one resort to another. Between Antalya and its nearest satellites there are dolmushi (local minibuses). Always pay for the ride in lira – so much better than in foreign currency, although it also takes.
Public transport in Antalya, Alanya, Istanbul and other large cities is well developed. You can use the Moovit app to find routes and bus stops. The fare is about 0,5€. Just remember that you have to link your bank card or local travel card to your HES code during the pandemic.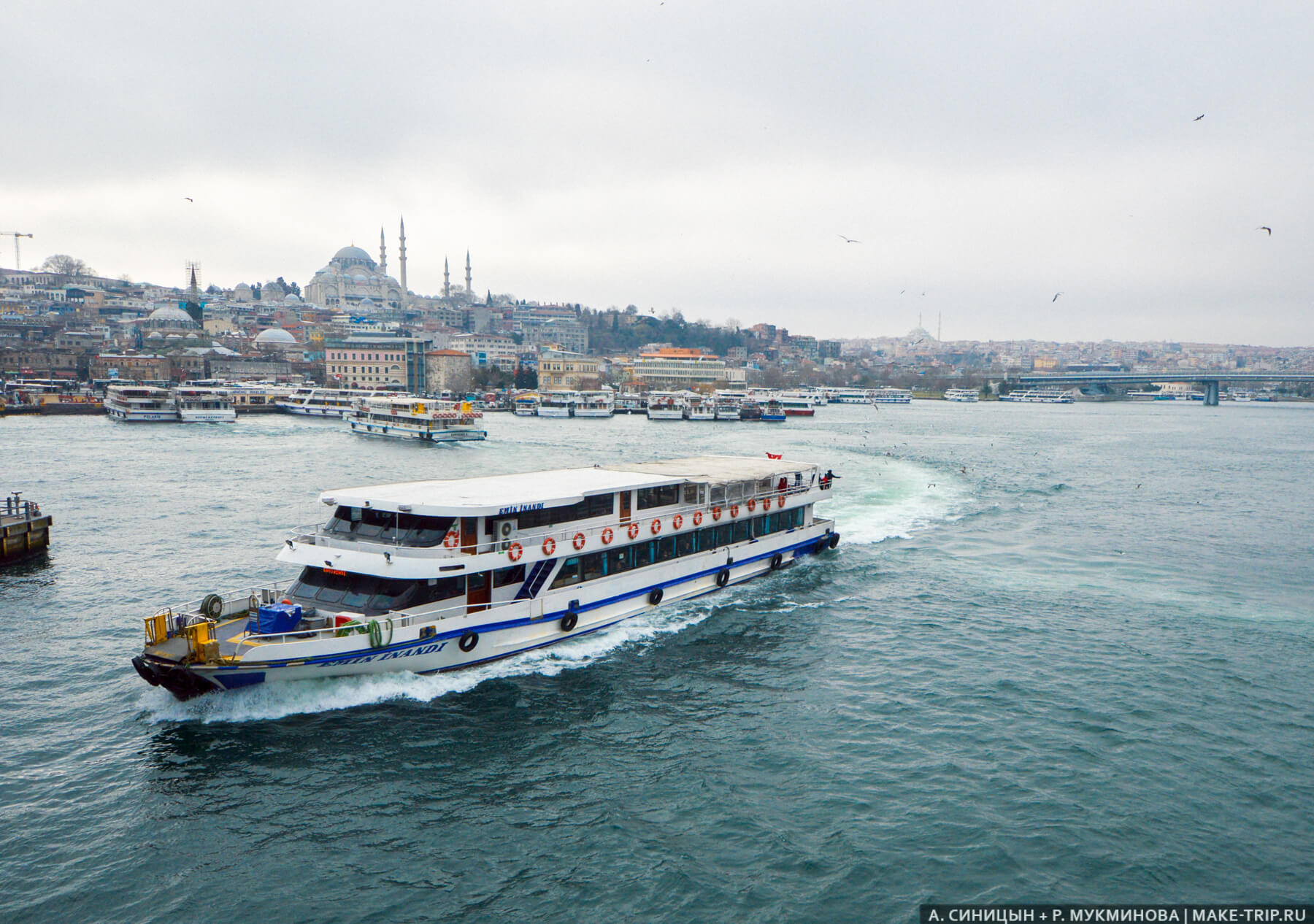 There are many ferries and pleasure boats on the Golden Horn and the Bosphorus in Istanbul – be sure to take a ride! The ferries serve as city public transportation, so the fare there is the same as a bus fare.
What to see
Personally, I'm very disappointed for Turkey. Most people associate this country only with "all-inclusive", alcohol, animation, nightclubs and cheap clothes. Apparently, this country is so "advertised" by people whose interests are limited to these things.
However, Turkey is much more than the territory of the hotel "all inclusive". This is an interesting country, terribly rich in attractions on a global scale. Here are just unique landscapes of Cappadocia, impressive white travertine Pamukkale, the ruins of the greatest cities of the ancient world like Ephesus and Miletus, the endless sands of Patara, charming villages like Sirince or unimaginable beauty beaches of Bodrum and the famous Kaputash. And I still did not say a word about Istanbul-Constantinople, and about Mesopotamia with the "Turkish Alps" silent. But all this is just a small part of the amazing wealth of this country. Even around the most pop resorts scattered set of cool places: unique caves near Alanya, the grand Green Canyon at Side, which reminded me of the Norwegian fjords, the ruins of Termessos near Antalya, which could not take by storm, even Alexander the Great. Damn, but life is not enough to see all the beauty of Turkey!
Follow the links to our reviews of Turkish sights and get inspired!
In the Dim Cave near Alanya. Its total length of 410 meters is the second largest cave in Turkey! Rock Dwellings in Cappadocia.
Safety
Turkey can be considered a safe country. We have traveled a lot and met only nice people ready to help and advise. Although you can meet some rascals, but only in the tourist sector.
First, it's hotel guides, about which I mentioned above. This is the most deceitful guys on earth, because that is the essence of their work – to lie to tourists and to cut their easy money. So bypass these comrades and their stories do not listen.
Second, be wary of Turkish sellers of tours, clothes, sweets, souvenirs, and anything else of interest to tourists. They can inflate the price, whistle about the quality and even cheat – in general, as in any tourist spot in the world.
Third, do not forget about the thefts . I will not say that it happens everywhere, but it happens. It's funny, but in all the years of our travels around the world and experience living in at least five hundred hotels in Turkey, we have only once stolen money from the hotel. It was in Cappadocia, a hotel employee did it, and the owner covered for him diligently. I told about it to my subscribers and people confirmed it: yes, theft in hotels in Turkey, and especially in Cappadocia is very common. Not only money, but even expensive women's underwear is stolen! Can you imagine? So hide all valuables in a safe, lock your suitcase or carry with you.
I mentioned some of the risks for tourists in Turkey, but I do not want to scare you. Once again, I think that Turkey is a safe enough country, so it is safe to go. The farther away you are from the tourist centers and the representatives of tourist business, the safer and the more good people you meet.
Money
I sincerely wonder at the people who in 2022 are still traveling abroad with a fat wad of bucks, only to then worry about the safety of their money and run around looking for a good exchange. They probably get some kind of perverse pleasure out of it, though. Well, I think that on vacation it is much more convenient to withdraw money from a bank card. In addition, it is much safer, and if you do it right, even more profitable. Of course, in recent years there have been great difficulties with the use of Russian cards abroad, but the problem is solvable, and in Turkey in general work cards "MIR". Read how to withdraw money in Turkey without a fee. And also learn about financial security in travel.
Getting Turkish Liras at an ATM.
Pros of
That's what's good about an independent vacation in Turkey:
It's more interesting.
It's freer: you can visit any interesting sights, without depending on guides and other tourists.
The trip is easy to arrange on your own with the handy services mentioned in the article.
The trip will not be any more expensive than the rest on a hot tour, if everything is pre-planned and booked.
Cheap to fly you can from many cities, not only from Moscow
Transport in Turkey is well developed, which allows you to easily move around the country.
Lots of attractions, beautiful nature, clean beaches.
Tasty and inexpensive food.
No visa.
I hope that my tips have convinced you that it is easy and very interesting to go to Turkey on your own. Read our guide to Turkey – it will answer all your questions and dispel any doubts. Travel and have a rest!