Calabria – tourist reviews
Reviews about Calabria, based on personal experience. Which cities of Calabria is worth visiting and why, the general pros and cons. What to pay attention to those who are going to visit Calabria for the first time. Which cities should be chosen for a family vacation and which ones for a youth vacation and why? What is of most interest to tourists, recommendations from the experience of his journey.
Calabria. Italy
Have you seen the toe of the Italian boot? Well, sunny Calabria is this sock with the largest city of Reggio di Calabria.
Here we are in the southernmost region of Italy! The locals even jokingly call it the "Caribbean of Italy." Check it out.
Calabria begins from a place called Tortora Marina near the west coast of the Tyrrhenian Sea, and from the east Rocca Imperiale Marina and is washed by the Ionian Sea. It ends near Sicily in the town of Reggio di Calabria.
The region of Calabria was on our itinerary as part of a trip from Milan to the southern terminus of Reggio di Calabria. I've always wanted to drive along the whole of Italy, now I'll tell you what we got.
In total this region is divided into 5 provinces: Cosenza, Crotone, Catanzaro, Vivo Valentia and Reggio di Calabria.
Massive picturesque vineyards, rocky mountains, completely in the green, emerald and azure sea, beautiful beaches with soft golden sand and many more things we met on this trip.
I want to point out that pirates used to frequent this region, plundering and destroying everything around them! Therefore, an abundance of monuments and some fantastic attractions Calabria is not famous, but it is a quiet, measured and pleasant rest. Many Italians, if they want to get away from the bustling Italy, choose this southern region.
How to get to Calabria
You can fly to several airports: Naples, Lamezia Terme, Reggio di Calabria.
Flying to Naples is the cheapest, even there are flights without changes, the other two are intended only with connections and will cost 2 times more, but you will arrive directly in Calabria.
In Italy is well-developed rail services, so you can reach any major city of Calabria by train. You can also look at buses of different European carriers, they are even cheaper.
You can do as we did, fly to any major city in Italy (Milan, Rome, Florence, etc.) and rent a car. We always travel only in a rental car. It's convenient, fast and pays for all the expenses we would have spent on public transportation.
The distances there are not very long, you can travel in 5-7 days easily.
The weather during the entire trip was excellent, even in some places very hot. Peak season is August, there are a lot of people, because in this month, everyone goes on vacation, keep it in mind.
I will say right away about the temperature of the water . We were on both coasts of Calabria, and the Tyrrhenian Sea, and the Ionian Sea. The latter seemed a little warmer to me, but not critically.
We liked the beaches of Tyrrhenian Sea more – they are sandy and long enough. I like it. The beaches of the Ionian Sea are not so extensive and rocky. But the sea is warmer. They say that there is even less precipitation and cloudiness, but we did not encounter either. It's to each his own.
Attractions and cities
The city of Crotone
It is on the side of the Ionian Sea. I remember the bright azure water, the amount of greenery and the many castles! Nice narrow Italian streets, a beautiful promenade. It's a small town with low buildings, two-storey churches, from which it is very nice and cozy. On a hill in the center of town we found Castle Charles 5. Not the best I've ever seen, but it's worth going inside and walking around. After a water treatment on the shore of the Ionian Sea, we went out to eat, and found an insanely delicious pizzeria called La Gola. The seafood pizza was divine! Be sure to check this place out.
City of Catanzaro.
This is the capital city of Calabria. The city stretches down to the coast for 26 kilometers. It was very windy everywhere we went. It turned out that the town has strong winds blowing in from the Ionian Sea and the mountains. Locals say that a day without wind in Catanzaro is a miracle. Also, the town has often had earthquakes, so it's a little shattered. I wouldn't say I liked it here. There are a couple of nice streets, such as near the Basilica of the Virgin Mary and the Cathedral.
The beach in Catanzaro is big, wide with soft sand, the water has a very nice deep blue color, if it were not for the wind it would be very pleasant to have a rest here.
Cosenza
I liked this town, it's small, well maintained, very green!
We walked to the town's cathedral. A small, ancient cathedral, which was damaged in an earthquake, but then it was rebuilt as best we could.
We reached the 15th of March Square with beautiful old buildings – the government palace, the theater building, the academy of the city of Cosenza. Nearby, by the way, there is a very nice picturesque garden! We strolled there in the shade of palm trees and fountains. There are a lot of churches and palazzos in the city, during our walk we counted more than three and each of them is beautiful in its own way.
Sila National Park
There is a beautiful national park 50 minutes from Cosenza! We got there without any problems. The place is very beautiful, pine forest, hills, and it's clean air! Very much missed it, after a busy trip through the cities. Here we breathed out and breathed new clean and fresh air. Such peace and quiet here, the lake is nearby. It was really nice to walk between a thousand pine trees, too bad there wasn't anything for a picnic – it's the perfect spot!
Tropea
We went to this place for the most beautiful beaches and shoreline, as well as the nature – the lush olive groves just pull you in! Since this destination is very popular with tourists, there are quite a few, but we still managed to find a place. I liked that the town is surrounded by steep cliffs, unusual even, and to the small coves we were able to get on a narrow path. Very atmospheric place, didn't even want to leave.
Reggio di Calabria
Here we reached one of the largest cities in the region of Calabria, as well as the most southern and concluding our trip. What did it have in store for us?
I immediately fell in love with the promenade! I love such wide and bright promenades surrounded by palm trees!
In the center of the city stands the Cathedral, very tall in the baroque style. Overall, I liked the city, lots of beautiful churches, theater, nice bright streets.
We reached one of the main attractions of the city, Aragon Castle. The coast was very nice! Waves, fine pebbles.
Bottom line .
The region is a little different from the usual Italy, but that's why people go there. I would give it a 4 out of 5. At times it was a little boring, and at times "wow how beautiful".
Tips for vacations in Calabria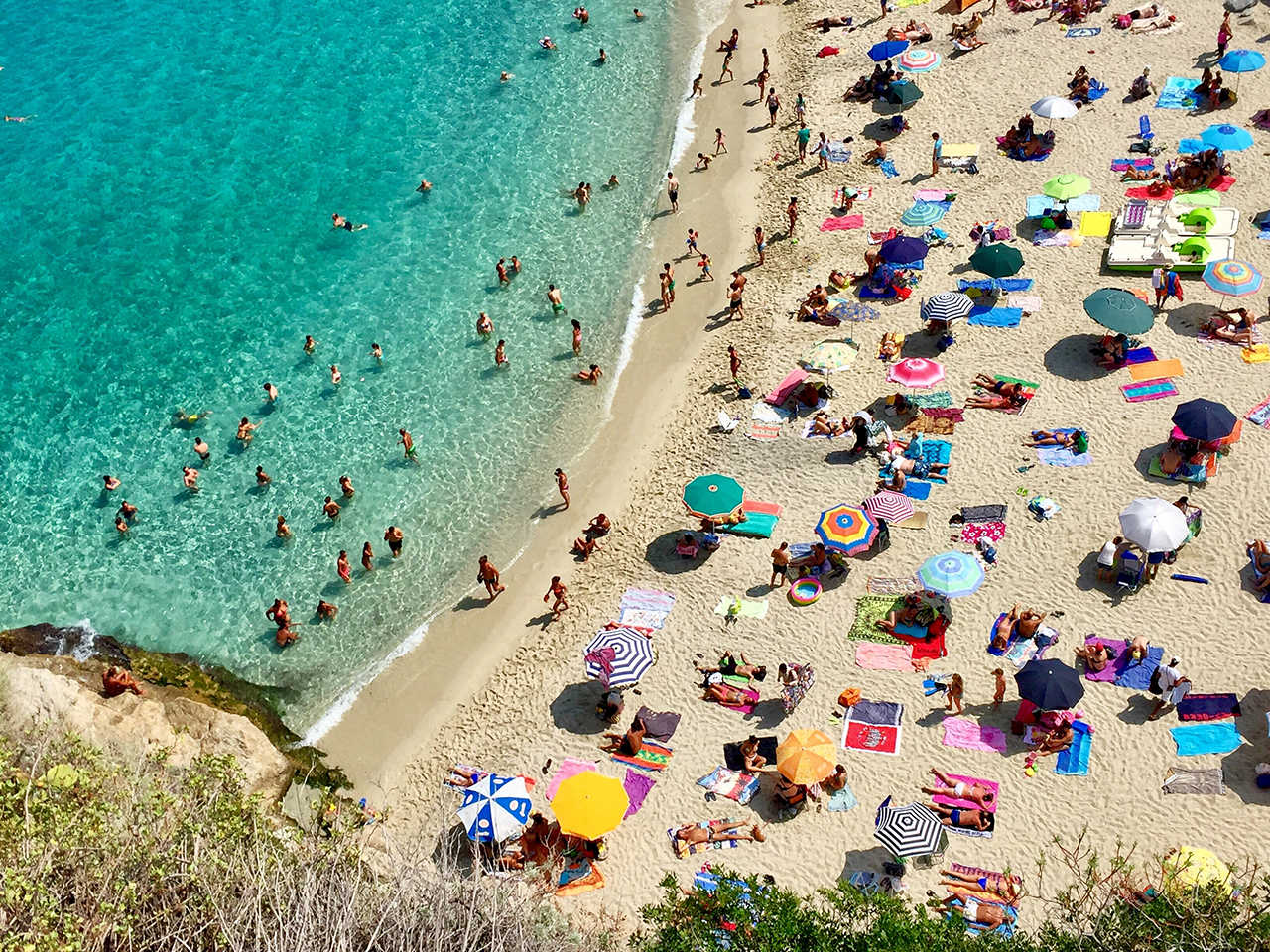 Check out our reviews of Calabria, the colorful "sock" of the Apennine Peninsula. Tourist tips, pros and cons of vacationing in Calabria in 2022.
Content:
Reviews about the weather in Calabria
The southern part of Italy is influenced by a mild and warm Mediterranean climate. The high season in Calabrian resorts lasts from June to October. In early summer, the sea water is heated to +20. +21 ° C, in July to +25 ° C, and in August to +27. +28°С.
The weather in Calabria is hot and dry in the height of summer. During the day the thermometer rises to +28 . +31 ° C during the day and falls to +23 . +24 ° C at night. Fresh sea breezes help to overcome the scorching heat.
The velvet season is very warm. September is as good as summer: +30 ° C during the day and +22 ° C at night. In October, it cools down to +24 ° C. According to tourist reviews, the beach holiday in Calabria ends in the middle of the month, when it is already cool to swim, and it begins to rain a little.
Svetlana: "In October the weather was a surprise. The first 4 days there was a stunning wind, then 3 days it was sunny, then heavy heavy rains with thunderstorms started.
Really fall weather is established in November. However, impressions from rest it does not spoil.
Mirosh_Alina: "In November, all around very green, beautiful flowers, walk like a botanical garden.
Lovers of excursions like to come to Calabria in winter. According to reviews from tourists, the mountainous areas are perfect for skiing. On the coast in January is similar to our spring: day +14 ° C and at night +7 ° C. There is almost no rainfall.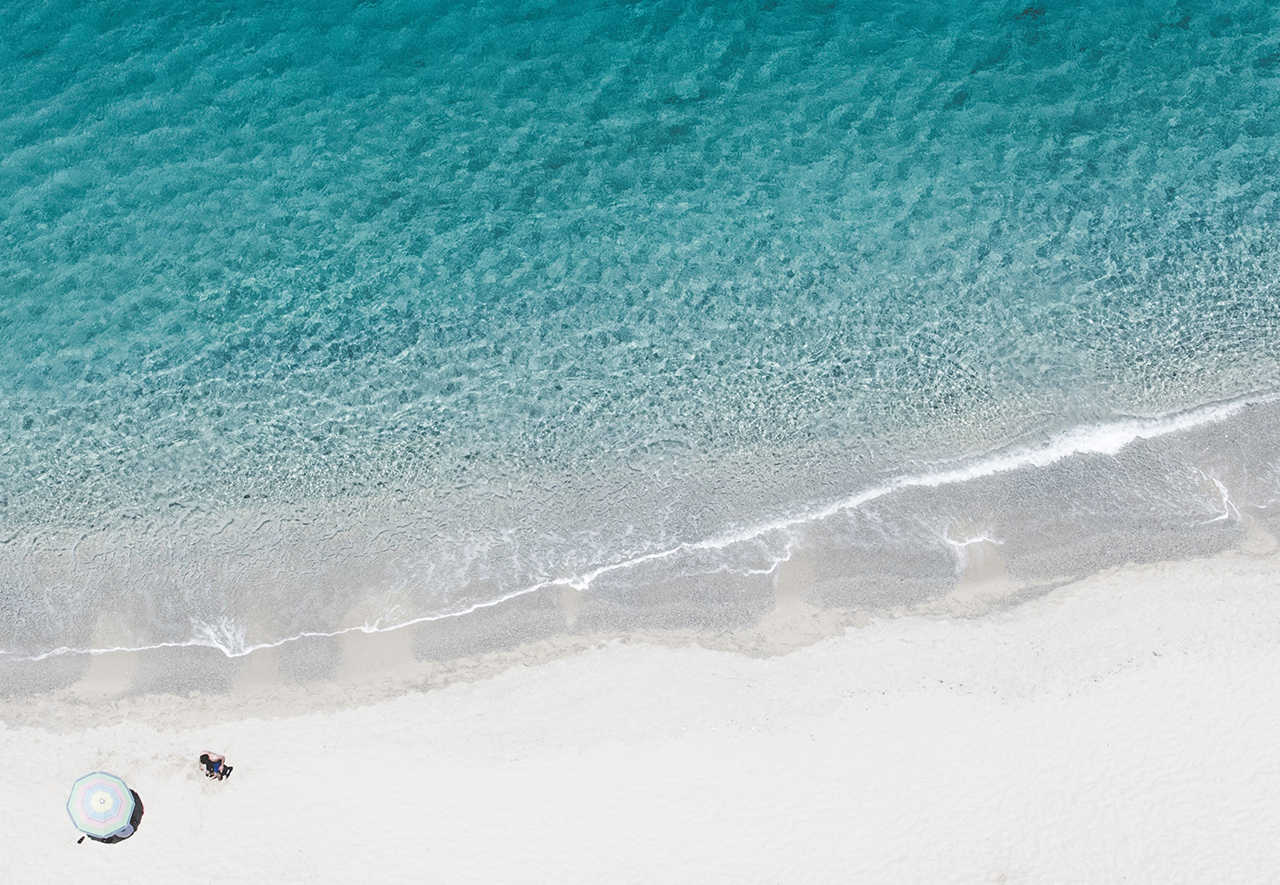 Beach in Tropea (Photo: unsplash.com / @denisefrost)
Tourist reviews of hotels in Calabria
Look for discounted hotels on Rumguru. Here are the top rules for finding hotels.
According to tourist reviews, the resorts of Calabria have a large selection of hotels – from luxurious 5* and villas to budget apartments. Vacationers are welcome on the program "all inclusive", "half board" and "breakfast". The most popular option is bed and breakfast. If the beach is far away, the guests are brought to the sea by bus.
The key to a successful vacation – a good hotel. Read the reviews about hotels in Calabria and choose the right hotel.
Denis : "The E' Hotel Reggio di Calabria 4* has super helpful and friendly staff. Very warm room with carpeting and heating."
Julia : "The Hotel Continental Reggio di Calabria 3* has a great sea view. Every day cleaning. Very tasty breakfast, simple, but everyone will find something for themselves."
In some reviews about Calabria tourists have noted disadvantages of local hotels.
Valeriy: "In the Albanuova Hotel 4 * room is cold. We never found out how it's heated. The breakfast is terrible. Parking is not available. The shower room is made for midgets.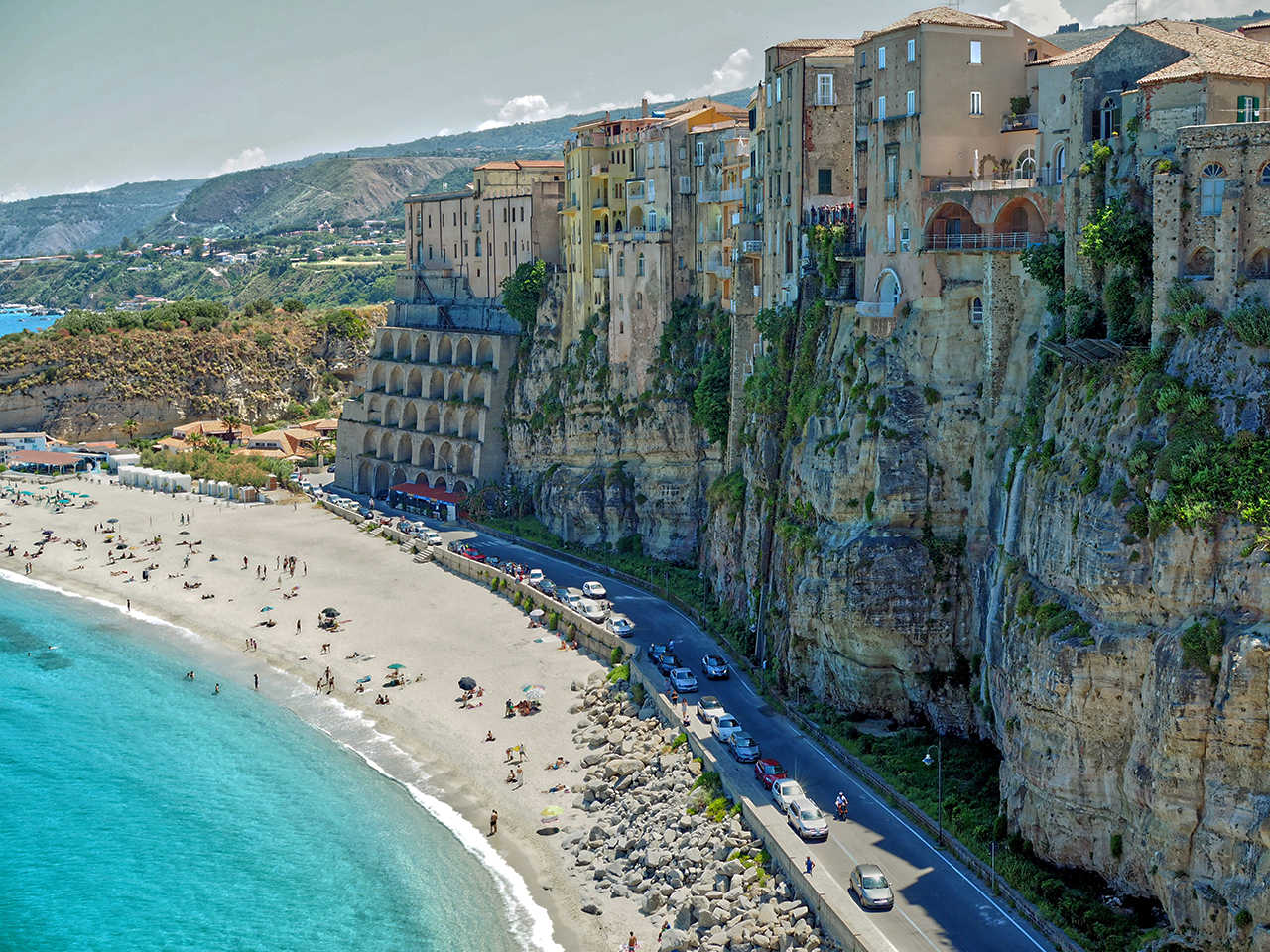 City of Tropea in Calabria (Photo: unsplash.com / @pirye)
Reviews of the beaches and sea in Calabria
The coastline of Calabria is 780 km long. The region is washed by the waters of the Tyrrhenian Sea to the west and the Ionian Sea to the east. In the north-east is the Gulf of Taranto, and in the south-west is the Strait of Messina, which separates the Italian boot from Sicily. Everywhere the sea is clear.
Sandy and pebbly beaches alternate with picturesque rocky cliffs. On the Ionian Sea, the best beaches are at the resorts of Soverato, Copanello, Crotone, Ciro Marina, Rossano, Corigliano-Calabro, Sibari and Rocca Imperiale. On the Tyrrhenian Sea, Palmi, Capo Vaticano, Tropea, Amantea, Diamante, Pizzo and Scalea stand out. Many beaches have been awarded the Blue Flag for their cleanliness.
Small sandy coves are good for a secluded vacation. Large equipped beaches are loved by parents with children and young people.
Olga0911: "In Tropea on the beach there are sellers of towels, bijouterie and clothes. The beach is cleaned every morning, the water in the sea is clear. From the shore in clear weather you can see the volcano Stromboli".
Osstankino: "On the beach Shark Bay is an office for boat trips and snorkeling. Departures are straight from the beach. Our trip along the coast with stops to swim near the islands and a small grotto cost 40 EUR for two."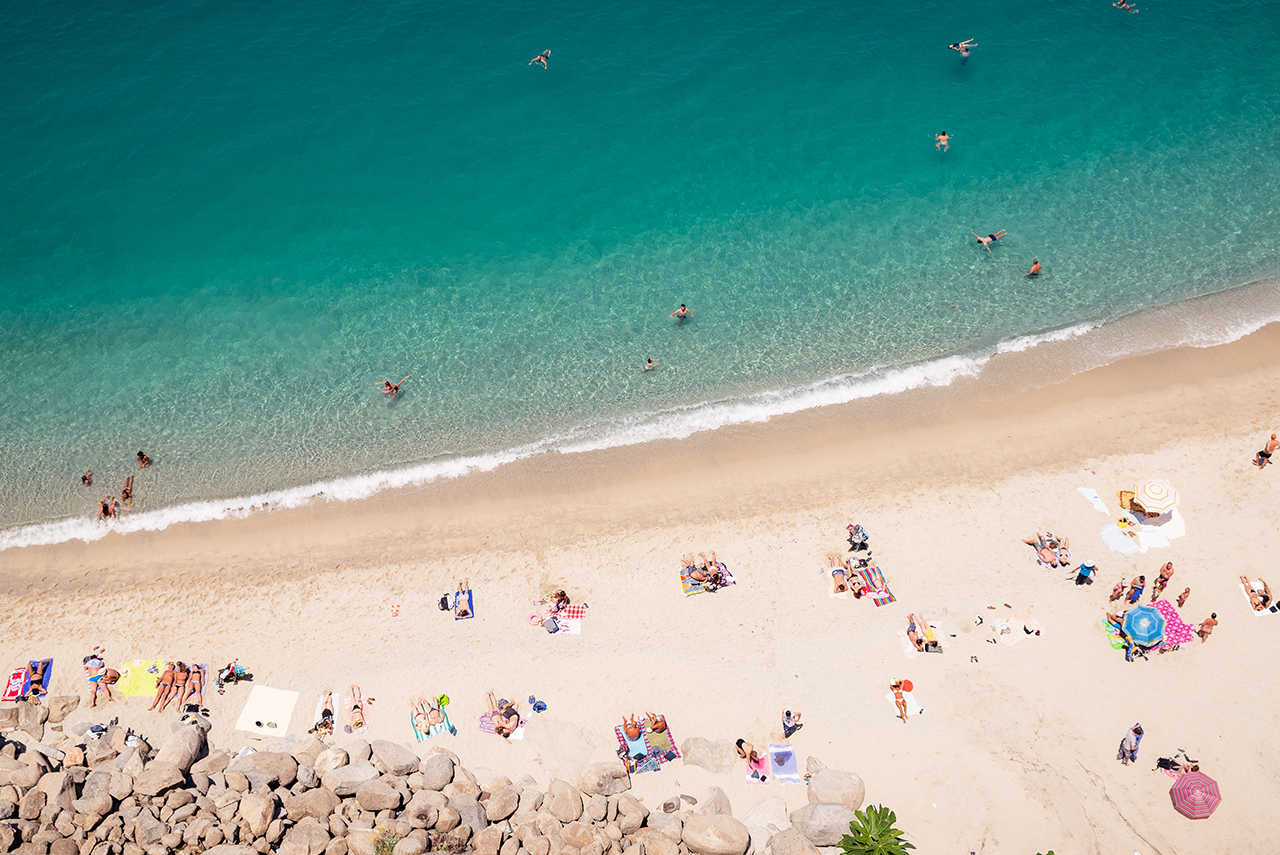 A sandy beach in Calabria (Photo: unsplash.com / @denisefrost)
Tourist reviews of excursions and activities
According to tourist reviews, on vacation in Calabria there are excursions in Russian on natural and historical sights. Popular trips to the holy abode of Francis in Paola, the colorful towns of Pentedattilo, Gerace and Cleto, the mountain villages of Serra San Bruno and Soriano, the cave settlement in Dzungri, and the capital city of the region – Reggio di Calabria.
The coast of Calabria is a great place for diving, snorkeling and boat trips. Active tourists demand biking, hang-gliding and sea fishing.
To plan a vacation in Calabria in 2022, read tourist reviews of the most memorable places.
DOREMFASOL: "Tropea Diving is a fantastic adventure! I also recommend the Tropea to Capo Vaticano snorkeling boat tour. Professional courses with people who really know how to teach properly."
anniecarolinafer: "Palmi is located around the fortress of Schilla. You can see the beautiful sea from it. The town is quiet and peaceful. Although, they say that Calabria is still home to famous mafiosi and all sorts of gangs."
Jellyfish in Calabrian waters (Photo: unsplash.com / @jacobbey)
Pros and cons of vacationing in Calabria
A trip to Calabria left a positive impression on tourists. Southern Italy resorts are not as hyped as Rimini or the island of Capri, but Calabria attracts travelers with its distinctive culture, luxurious nature and low prices.
The pros of vacationing in Calabria in 2022, according to tourist reviews:
No large influx of tourists.
The warm climate.
Excellent beaches.
Clean sea.
Great opportunities for outdoor activities.
Archeological sites.
Interesting excursions in Calabria and Sicily.
Tasty Calabrian cuisine.
Favorable environmental conditions.
Natural attractions – green hills, vineyards and olive groves.
Klaudia Ziryukina: "Reggio di Calabria – huge trees, palm trees and flowering cacti! In addition to the many citrus groves, there are bergamot plantations around the city, from which liqueur and perfumes are produced."
Cons :
There are no direct regular flights from Russia to Calabria. In season, there are chartered flights.
In the south of Italy, few people speak English.
Problems with food for the kids.
Anna_Lapiga: "For a one-year-old child there is nothing and nowhere to buy, except yogurt, the sweetness of which makes you sick to your stomach.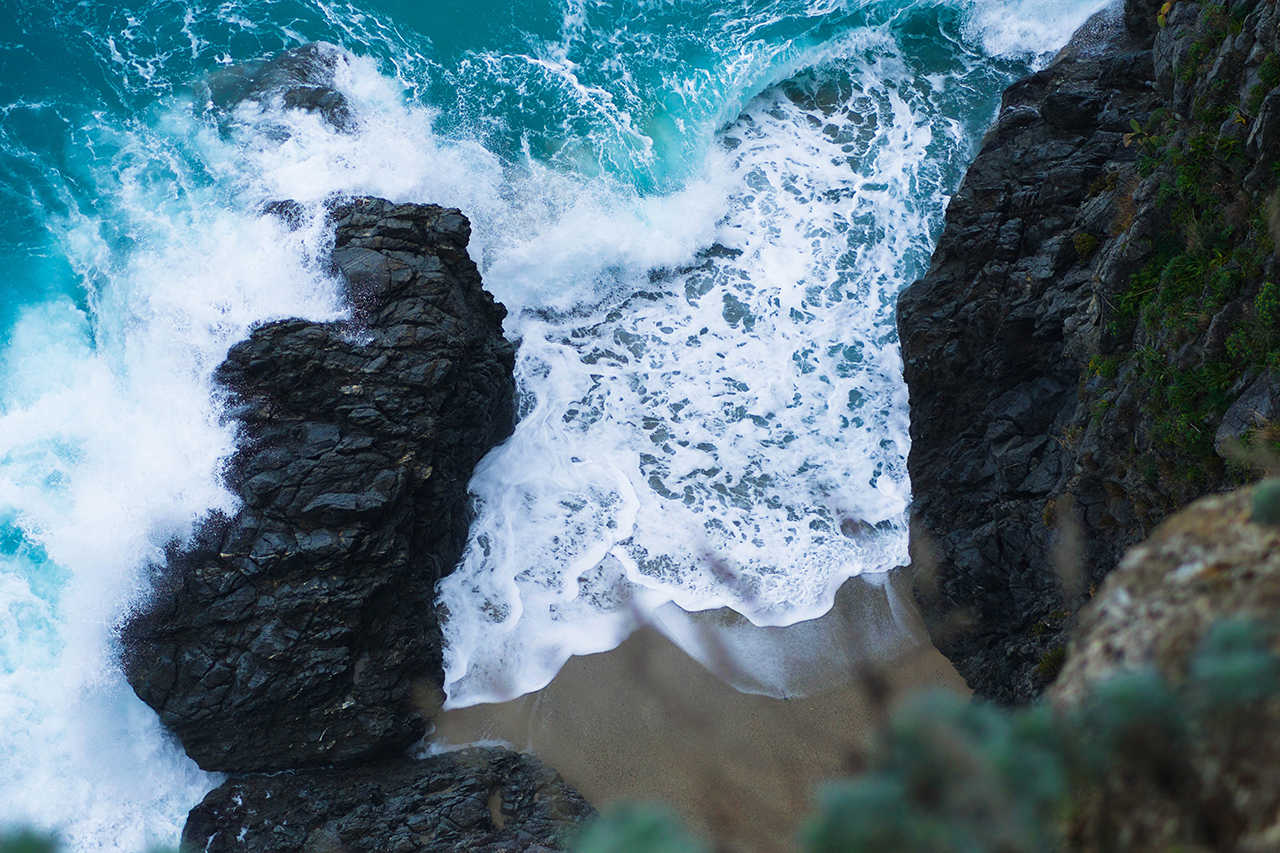 Rocky coastline on Kaminia Beach (Photo: unsplash.com / @serenarepice)
The nuances of vacationing in Calabria
In the center of Calabria is the airport Lamezia Terme, from which it is convenient to get to any resort. Some tourists fly into Naples and arrive in Calabria by car, bus or train.
In reviews, tourists are not advised to come on vacation in Calabria in August, when Europeans go on vacation en masse, and the coast is overcrowded. If you dream of a quiet holiday by the sea, plan a trip in early summer or fall.
In June and during the velvet season the water on the Ionian coast is warmer than on the Tyrrhenian Sea.
In Calabria, agritourism is developed. According to reviews, tourists like to settle in cozy farm hotels. It is convenient for family holidays: parents with children are happy to live in the garden, next to pets, and try delicious farm products – milk, cheese, fruits and vegetables.
There are excellent free roads through Calabria. Many cars run on diesel fuel, so renting a car is inexpensive. Rent a comfortable car and go on an independent tour of Italy!
Elena Lipatova: "The speed on the secondary roads is not high, we drove an average of 50 km/h, met restrictions of 20 km/h".