How to go to China by yourself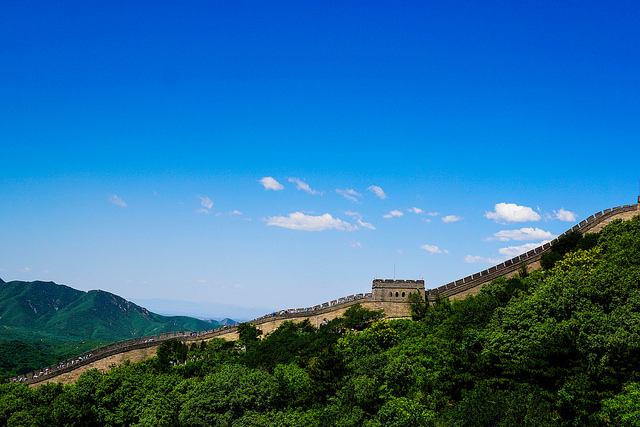 Learn how to organize your own trip to China in 2022. Visa, tickets, hotels, food, transportation, safety. How much does it cost to go to China? Calculating the cost, tips and observations.
China does not yet accept tourists from Russia. Look at the list of open countries. For convenience, we give pre-departure prices for trips and flights. Information about visas and flights may not be up to date, please check with official resources.
The material is based on the author's personal experience of independent travel to China: three months of living in Shenzhen, as well as trips to Hong Kong and Guangzhou.
China is huge and very diverse, so it is impossible to say exactly where the prices and conditions are. I will start from Shenzhen, the center of all electronics, a young and fast-growing city in the very south of China, which borders on Hong Kong. I'll cover what comes in handy for the tourist when planning an independent trip to China in 2022, as well as my own observations about the country and travel tips.
Content:
How to make a visa to China by yourself
A visa to China for Russians is needed, except in rare cases. A regular single entry visa costs 1,500 rubles, a double entry visa costs 3,000 rubles and a multiple entry visa costs 4,500 rubles. Plus there is a bank commission of 2.5% per person.
Single entry urgent visa costs Br2,400, double entry urgent visa costs Br3,900, and multiple entry urgent visa costs Br5,400. There is also Express visa, which is more expensive.
Read in detail how to make a visa to China by yourself (tourist and transit), what documents are necessary, how much it costs, how to go to China without a visa and other useful information.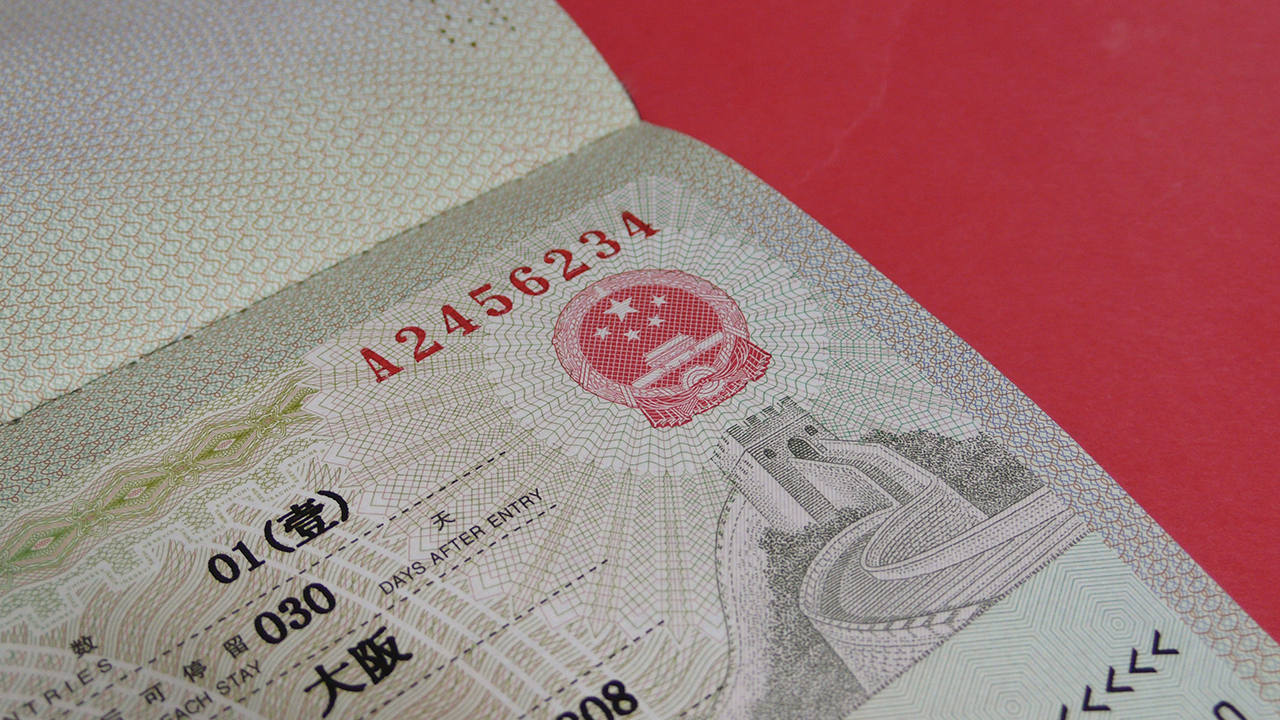 Visa to China (Photo: Max Braun / flickr.com)
How much does it cost to fly to China: ticket prices
Where to find cheap tickets? Use the Aviasales search engine – it compares prices of all airlines. Learn the secrets of finding cheap airline tickets.
The price is per round-trip per person.
The cheapest way to fly to China is from Vladivostok – from 6000 rubles to Beijing, to Harbin – from 12 thousand. Tickets for 11-22 thousand rubles are available from other cities in Siberia and the Far East: Irkutsk, Khabarovsk, Chita, Ulan-Ude, Yuzhno-Sakhalinsk.
Flights from Moscow to Chinese cities cost from 18 to 20 thousand roubles. The cheapest flights will be to Beijing, Urumqi and Guangzhou. From Saint Petersburg the cost starts at 20,000 roubles.
From Ekaterinburg you can fly to Beijing for 28 thousand rubles and from Novosibirsk to Urumqi for 18 thousand.
Useful: changing planes in Beijing. Instructions for use
Airport in Beijing (Photo: Enzojz / flickr.com)
How much do hotels in China cost in 2022
Going to China on your own, you will have to decide where to stay. Someone chooses the usual hotels, and someone rents an apartment or a room.
Hotels. Double rooms in hotels in downtown Beijing cost from $30 in summer and from $13 in low season. In Shenzhen off-season it's from $22. You are advised to search for hotels on Roomguru.
It is better to stay in chain hotels, as they care about their reputation. The price for a night in a chain hotel starts at $30-40 for a double room. The best chain hotels in Shenzhen are Greentree Inn, Sheraton, Novotel, etc.
Tips:
Look for a hotel with good soundproofing – Chinese people are noisy.
Hotel photos are not always true.
Sometimes a room can be clean and comfortable, but have extraneous smells, such as damp. Or the windows overlook the courtyard, where the dump or the Chinese street café (which produces smells no better).
Rent. If you want personal comfortable accommodation, rent a room, apartment or house. To rent an apartment in Beijing costs about $30-50 per day, in Shenzhen from $27. You can rent an apartment for about $600-$1500 for a month (rooms $500-$900). The price depends on the city, region and condition of the house. For example, in Shenzhen near the beach in the resort area a great apartment for $ 600. I will give you a discount if you rent for a long time.
Entrance to the Shenzhen Novotel Watergate (Photo: booking.com / Shenzhen Novotel Watergate)
Food and cuisine in China
Another difficulty you may encounter when traveling to China on your own in 2022 is the food. It's very specific here, so going to a cafe can be a problem, especially if you don't know the language. But that's where McDonald's and KFC come in. There are also many well-known European chains, where you can order food by picture. However, their prices are much higher – for example, a side dish with meat starts at $6. Sometimes the price includes tea. At McDonald's a Big Mac (fries, coke, double cheeseburger) costs about $5.
In general, you can eat at cafes for $5 or more, in restaurants a simple meal costs from $10.
Where you can eat inexpensive and delicious in China:
Cafes for locals. In them you can eat for $ 1.5, but no one guarantees the quality of products and compliance with sanitary standards. Minus – it is difficult to order food, as often there are no or few pictures, and if there are, it is not clear what it is.
"Muslims" are local cafes run by Chinese Muslims. The food there is cooked to all standards and is very good indeed. I really love their noodles and I suggest you try them. They cook it in front of you and the process is interesting to watch. Cost from $1.50 for a huge portion.
Supermarket. A kilo of bananas costs $1-2$, apples $2-3$, tangerines $1-2$. I would not advise buying sausage products. It's not at all what we expect: Chinese sausages are made from soy with a lot of spices and additives. They taste sweet and have a peculiar smell, but for the sake of curiosity you can try it once.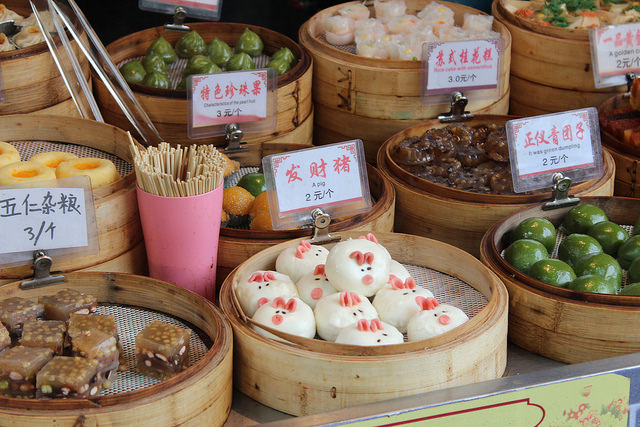 (Photo: Jo@net / flickr.com / CC BY 2.0 license)
Internet and cell phone service in China
All sim cards are sold only by passport in specialized places. The cost of mobile communications is quite high – from $20 a month, plus they charge the same for the purchase of the card and the choice of tariff plan. To get a normal tariff and to understand everything you need to know the Chinese language. If you need internet in China, it's easier to use Wi-Fi while traveling – you can find it everywhere in large cities.
There is another unpleasantness that many people encounter – it's blocking all the services of Google, YouTube, Instagram. To access them, you need to install a special VPN program.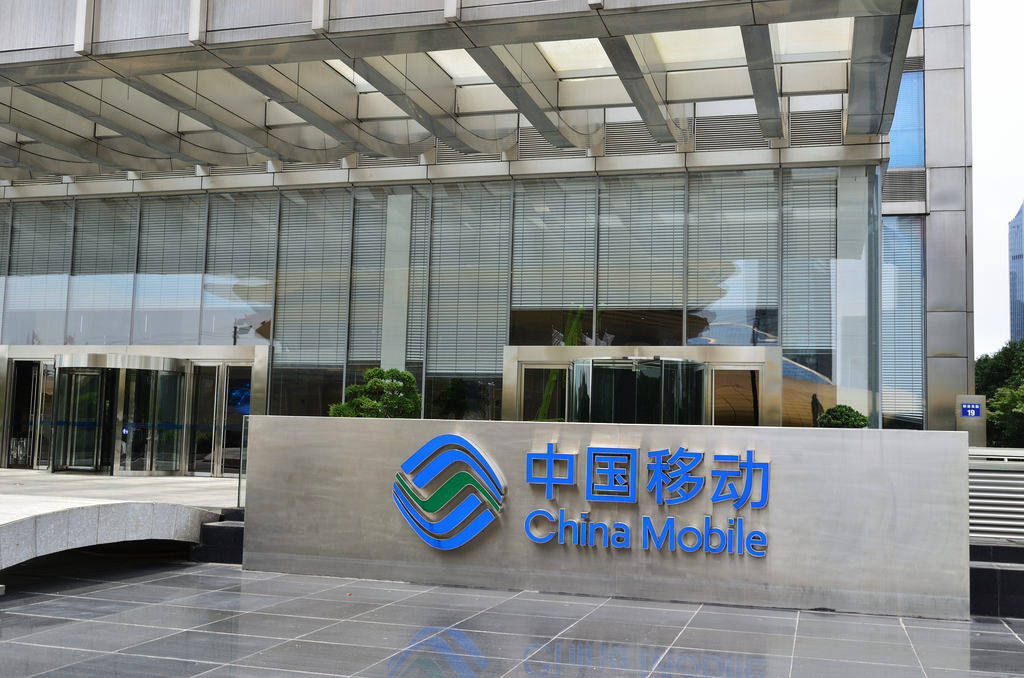 China Mobile is the largest mobile operator in the world (Photo: Open Grid Scheduler Grid Engine / flickr.com)
Transport in China
Transportation in China is excellent. The infrastructure is very well developed. Planes, ferries, trains (including high-speed ones), buses, subways and cabs. You can get anywhere without any problems. Bus fares start at $0.3, subway at $0.5.
If you are going to go to China for a month, buy a travel card. The plastic card can be recharged and used in the subway and buses, and then return and get money back. The cost is $4. This is very convenient: no need to find out the cost of tickets, buy tokens, standing in queues. Accordingly, the problem of language disappears. For travel within the same city is enough $ 10-30 for a month.
A very common mode of transportation is electric pedals. It is essentially a cab, only less comfortable, more extreme and cheaper – from $2. The main advantage – no traffic jams, as mopeds go wherever they want. The only downside is the language. You have to negotiate the price and destination.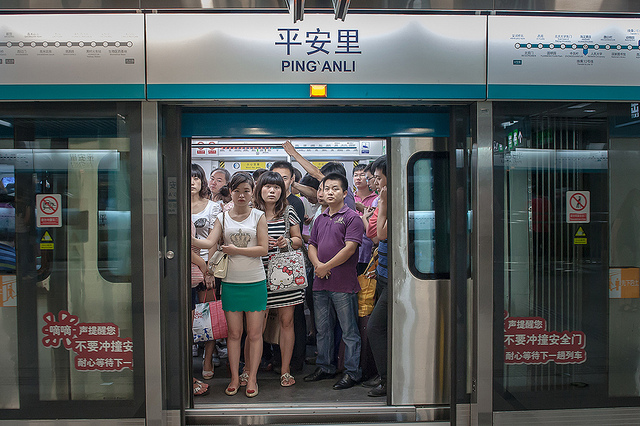 (Photo: Lαin / flickr.com / CC BY-NC-ND 2.0 license)
ATMs and cards.
Be prepared that many stores may not accept your Visa or MasterCard because China has a different payment system, UnianPay. This card can be obtained free of charge from any bank. If you need to withdraw money from your own, there are plenty of ATMs for this.
The mentality of the Chinese
Don't be surprised if in China you feel like a monkey everybody wants to take a picture with. For a chinese person to have a photo with a European is an indicator of coolness, status, so you will always be in the center of attention. People will always turn around and look at you point-blank without hesitation. In addition to the increased interest, the Chinese will try to make money on the "white man". For them we are walking money, so haggle in all stores. For example, we once knocked the price of a shirt from $35 to $5.
The culture and upbringing of most Chinese can be talked about for a long time. Give way to a girl, let her go first, let people get out of transport, throw trash in a trashcan – it's not about them. They also have no sense of tact. Don't be surprised if at the first meeting you will be asked about personal life, salary and health. The Chinese people themselves are very artful and enterprising, but good-natured at the same time.
Useful words in Chinese for a traveler:
Safety in China
Do you know where the tradition of backpacking comes from? From China. Petty theft is very common there. In big cities, you can find a policeman everywhere, who is happy to help in any situation. There are also cameras in all buses, subways, shopping malls, and just on the street, so in large cities there is nothing to be afraid of when walking on the streets in the evening. From personal experience, I walked around with my camera equipment, and not once has anyone tried to molest.
Also, there's an unspoken rule in China that animals, children and laowaians (foreigners) are allowed anything.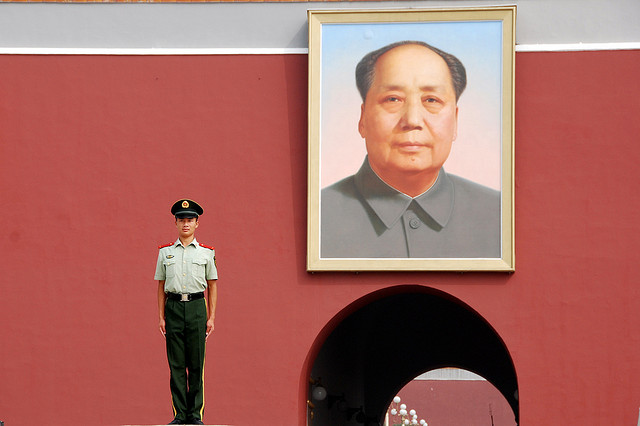 (Photo: Today is a good day / flickr.com / CC BY-NC-ND 2.0 license)
How much does it cost to go to China on your own from Russia
Let's calculate how much a trip to China for two people for 10 days when departing from Moscow costs:
Single entry visa – $52.
Flights from Moscow to Beijing and back – from $586.
Отель в центре Пекина в низкий сезон — 130$. Найти отель >>
Meals at local eateries – $120.
Insurance is $23.
Transportation and sightseeing – about $200.
So how much does it cost to go to China on your own? The minimum cost for a trip, if you are willing to save money – about $ 1111 for two people for 10 days.
If you are used to living in comfort, the trip will cost about $ 1711 for two (accommodation in a 3* hotel – $ 250 and meals in cafes and restaurants – $ 600). We spent $1,500 a month for two people.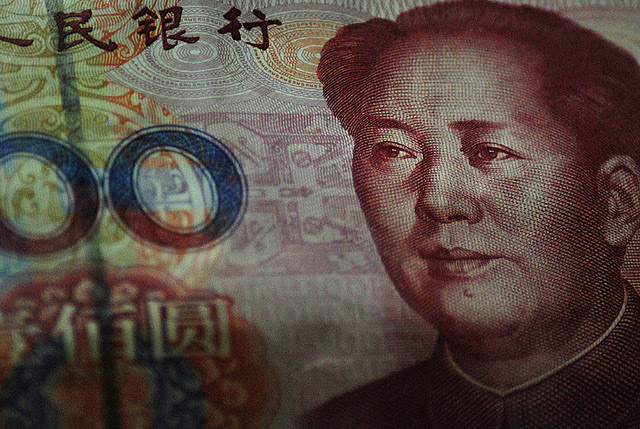 Fragment of a 100 yuan bill (Photo: super.heavy / flickr.com)
Important nuances and tips
Take advantage of our helpful tips for traveling independently to China in 2022:
Look before you travel, how the Chinese count on their fingers. It only matches our counting up to 4, then it's different.
Be sure to download a translator to your phone.
Take the right medicine, as in the Chinese pharmacies you are unlikely to find something familiar. Most likely you will meet a dried toad, rather than activated charcoal.
Download the program Baidu on your phone and maps of cities where you are going to live. This program will help you choose a route, time and mode of transport, to determine the best way. With it you will not get lost. I highly recommend it!
I hope you have a general idea of the prices and conditions. And the language problem, as you see, is not so scary. Travel, because there is so much interesting things in the world!
How much does it cost to travel to China on your own?
How much does it cost to go to China. Sasha and Katya – Trip4cent editors have been traveling in Southern China for two weeks and we calculated our trip expenses. Everyone's expenses are different and we wrote the article based only on personal experience.
How much does it cost to travel to China from Russia in 2020
How much does it cost to get a visa to China
3,400 – 4,800 rubles per person
For us getting a Chinese visa has become a headache. There is a Consulate General of the Republic of China in St. Petersburg, but they had a problem issuing visas when we needed them. Suddenly they started refusing to issue visas to everybody without any explanation. They only issued business visas. Katya was going away for a month and she had to overpay and get a business visa. I left later and managed to get a visa 3 days before my departure.
You can apply for the visa yourself at the consulate for 3,300 rubles +2.5% for the payment and collect the package of documents. We did it through a travel agency and I paid 4,800 rubles for a single entry visa.
It is more convenient to travel through a travel agency, because you do not need to collect a full package of documents and can be served at a convenient time for you.
Guangzhou Airport
How much do tickets to China cost
20,000 – 35,000 rubles per person
There are often special offers and sales on tickets to China. We did not manage to catch them – the flights were for the May holidays. We bought direct Aeroflot flights from Moscow to Guangzhou for about 26.500 rubles two ways. Another 7,000 rubles or so went to Moscow and back.
Tickets to Guangzhou from Moscow and back cost me 0 rubles. I accumulated miles on the All Airlines card.
Insurance for a trip to China
900 rubles per person for 14 days
The insurance was required for getting a visa. We already had credit card insurance and it was good for the visa. You can pre-register the insurance online, print it out and submit it with the package of documents. You can arrange the insurance to meet the requirements of the Chinese consulate on the website Cherehapa.
How much does it cost to live in China?
10.000 – 20.000 rubles per person for a trip for two people
Hotels were one of the small expense items for us. In just two weeks we spent about 17,000 rubles for two people. We didn't have an exact trip plan – just a start and finish. We booked hotels with Booking.com or Trip.com, sometimes there were cheaper hotel offers. We hit during the May holidays and couldn't find lodging in the ancient town of Fenghuang. The minimum price on Bookings for a room was 4,400 rubles per night. On Trip.com we found a room for 2,700 rubles.
Be sure to install the Trip.com app before your trip. You can get an 8% discount on your first reservation in the app by registering at the link
You can also buy tickets for trains in China through the app.
In Yangshuo we stayed 3 nights in a dormitory at the language school where Katya was studying. 80 yuan per night. Only 2,400 rubles for 3 nights.
We stayed at Longji Terrace Wood House in Longshen Rice Terrace. Only RUR 3,000 for 2 nights. Also Dragon's Den Hostel is very nice. The front desk there speaks English, which is rare, and helped us book a bus ticket to Fenghuang. By the way, the rooms we had everywhere were modest, but with its own bathroom. See an example of a room on the terraces in the video below.
In Fenhuang we stayed one night in a hotel booked at the last minute through the Trip.com app. We will not recommend it. We chose this option out of desperation. We paid 2.700 rubles for the night.
Our flat near Avatar-park in Zhangjiajie, or more exactly in its suburb Wulingyuan, was in Comma Travel International Youth Hotel, in a nice room with a private bathroom. We paid 4.500 rubles for 3 nights in total.
One night we spent in the train from Zhangjiajie to Guangzhou and this cost was taken into account in the transport
On our way back to Guangzhou we stayed in a budget but great hotel near the center of Guangzhou Baiming Fangyuan ApartHotel . It was the only place in China that included breakfast. For 2 nights we paid 4.300 rubles.
Prices for food in China
8.000 – 15.000 rub per person for a double trip.
One of our breakfasts in China
We ate quite reasonably at the local diner-chufalns. Mostly local people eat there and the staff speaks only Chinese. Katya studies Chinese, so we managed to understand each other. We don't eat much, sometimes only 2 times a day.
Breakfast is not served in China, so we usually asked for fried eggs, ordered rice and a popular dish – eggs and tomatoes. Such a breakfast for two cost about 350 rubles.
For lunch and dinner we ordered what we could understand from the menu. Often it was fried or boiled dumplings, fried rice or noodles. As an appetizer, we ordered eggplant, cucumber salad, spinach salad, and coleslaw. Average price for lunch or dinner is 350-500 rubles for two persons.
European food is much more expensive. Once went to Pizza Hut in Guangzhou. We ordered an average pizza, coffee and dessert. It cost 1300 rubles. To order European food in small towns is often impossible, or difficult to find.
We often bought fruit – mangoes and bananas. Bananas are about 15-20 rubles per piece, mangos about 100 rubles per medium-sized piece.
In stores the choice of usual products for Europeans is extremely limited. There are practically no dairy products. Drinking yogurt we bought only one item, and it cost 90-150 rubles per unit. But I liked ice-cream for 50-100 rubles per unit.
Prices for transportation in China
12.000 – 20.000 rubles per person
Domestic transport in China is quite expensive and distances are long. On our way back from Avatar Park to Guangzhou (980 km) we were choosing between the train and the plane. The plane cost 8,000 rubles. The plane cost 8,000 rubles, the parlor night carriage 3,500 rubles, the compartment carriage about 6,000 rubles, the night carriage about 10,000 rubles. The plane cost 8,000 rubles, parlor night car cost 3,500 rubles, coach cost about 6,000 rubles. In the end we decided to take the second-class carriage for 14 hours.
In Yangsho you can rent an electric scooter.
Our other travel costs. Costs per 1 person:
High-speed train (2.5 hours) from Guangzhou to Yangshuo 1.500 rubles .
About 500 rubles for Guangzhou and Shenzhen subway rides
Bus (3 hours) from Yangshuo to Longsheng Rice Terraces 900 rubles
Rent an electric scooter in Yangshuo 400 rubles .
Bike rental in Yangsho (2 times) 300 rubles.
Bus from Longsheng to Fenghuang (4 hours) 1.500 rubles
Bus from Fenghuang to Zhangjiazde (3 hours) 800 rubles.
Train from Zhangjiazde to Guangzhou (14 hours) 3.500 rubles .
High speed train from Guangzhou to Shenzhen (40 min) and back 1.500 rubles .
There were many more trips by small buses, and a couple of times we took a cab. In the end, the total cost of transportation added up to a significant portion of the cost of the trip.
Prices for entrance tickets, entertainment
5.000 – 10.000 rubles per person
China itself is one big attraction, so we didn't go to any museums or excursions. We only paid for admission to Zhangjiajie National Park and the Longsheng Rice Terraces . Our costs for entrance tickets per person :
800 rubles entrance tickets to Longshen Rice Terraces area
2250 roubles – entrance tickets for 4 days for the entrance to the National Park Zhangjiajieze.
650 roubles one way Bailun elevator in Zhanjadze National Park
1440 rubles for a two-way cableway to Zhangjiajie
Prices for communication in China
1,000 – 2,000 rubles per person
In China you can buy a local SIM-card with Internet. That's what Katya did. Upon arrival in Guangzhou she bought SIM-card for 1.800 rubles. The price included 3Gb Internet access. This was enough for the whole trip. The card would be valid for 3 months.
I used a tourist sim-card from Drimsim. The card worked fine, but it was charged by every Mb and I did not use it unnecessarily. In the end I spent about 10€ from the balance. Call charges in China:
Now if you connect to Drimsim you can get 7€ to your account with a top-up of 25€ or more. To do this you have to order the card at our link, activate it and top up your account.
I also spent some money on a VPN service. Many sites do not work well in China and Google, Facebook, Instagram and many others do not work at all. I installed Express VPN app on my work computer and everything worked. The downside is that I had to connect every time. Monthly tariff is more expensive than six months and a year and cost 830 rubles .
Other costs in China
3.000 – 5.000 rubles per person
There are always some additional expenses. You want to buy souvenirs, something to eat. Sometimes there are unforeseen expenses. During our trip to Zhangjiajie it rained two days in a row and we bought rain kits and comfortable shoe covers twice in a row to walk in.
How much do tours to China cost
In some countries, we compare the cost of a package tour and independent travel. Package tours to China are sold mainly to Hainan. It's an island China and you don't need a visa there. If you find it difficult to organize a trip on your own, you can start with a package tour to Hainan.
The cost of a package tour can be both more expensive than an independent trip and cheaper. It depends on the hotel and your travel expenses.
Estimate the cost of a package tour to China :
The total cost of an independent trip
So, let's calculate how much money you might need to travel to China per 1 person on an independent trip
Visa from 3.400 to 4.800 rubles.
Airfare from 20.000 to 35.000 rubles.
Insurance 900 rubles.
Accommodation 10.000 – 20.000 rubles
Food 8.000 – 15.000 rubles
Transportation 12.000 – 20.000 RUB
Entertainment and excursions 5.000 – 10.000 rubles.
Communication 1.000 – 2.000 RUB.
Other expenses 3.000-5.000 rubles
As a total price for a trip to China on your own: from 63.300 rubles to 112.700 rubles per person if you buy more expensive tickets, hotels, domestic flights and extra meals.
The given prices are approximate and can change on your trip, but you can use them for budgeting.