Transylvania
Transylvania is the largest and perhaps most famous region in Romania. Once you are in Transylvania, you enter a world with a peculiar nature and mentality. This region is a region of contrasts and its different parts are absolutely different from each other.
Transylvania has a rich history and is a place where many different cultures intertwine with each other. Romanians, Hungarians, Saxons and Gypsies living together on the same territory constitute the main feature of this place.
Transylvania is a mysterious land, full of mysterious monuments of the Middle Ages: there are about a hundred castles and fortresses and about seventy fortified churches, which are considered to be the most famous in Romania and today the best preserved in their original form. More inquisitive and sophisticated travelers, on the other hand, will find many small villages with old houses and churches-fortresses interesting.
Transylvania is surrounded by the Carpathian Mountains, so it has a huge number of mountain forests. So tourists have excellent opportunities for hiking or rock climbing in any of the many national parks.
In central Transylvania the landscape is mostly green hills and rivers. Most of the larger towns are similar in layout and architecture to Western Europe. City infrastructure is on a sufficiently high level, which provides a constant inflow of tourists.
Regions
Southeast (Sibiu, Brasov)
The southeast, which includes the judets Sibiu and Brasov, has more pronounced Saxon features compared to the rest of the country. This region is especially popular with tourists, due to the large number of fortresses on its territory (Risnov, Bran), old towns, fortified churches in picturesque villages (Bertan, Valea Vilor, Vale, Prejmer) and mountainous forests (Piatra Krajului). In addition, some of the most famous ski resorts (Poiana Brasov) are situated here. Compare prices for hotels in Transylvania from various booking services can be found here, and book in advance on the well known website Bucking. Some people prefer to stay in private apartments – you can see such offers here.
East
In the eastern region with the cities of Sfantu Gheorghe, Merkurea-Ciuc and Târgu-Mures, the influence of the neighboring Hungarian culture is very strong. Judea Hagrita (Mercurea Ciuc) and Covasna (Sfantu Gheorghe) are also known as the region of Sekei. Here you can buy fresh bread as well as a local sweet called kürteskalac or enjoy the views of Lake Sfinta Ana.
Southwest
The settlements of Deva and Alba Iulia, located in the Hunedoara and Alba counties, are important historical monuments in Romania. The town of Alba Iulia used to be the capital of the Principality of Transylvania, which united all Romanian regions. Here you can see the famous Corvinesti Castle, lakes, caves and other picturesque natural monuments. On the territory of the region there is also a national park Retesat.
Northwest
As for the judetses of Cluj and Bistrica-Neseud, it is difficult to say whose culture is predominant here. Cluj-Napoca is a university town and a research center. There are also famous historical and cultural monuments. There are picturesque villages (Romanian, Hungarian and German) in the vicinity of the city. While in the region you can also visit the gorge of the same name near Turda. Bistritsa-Neseud is known for its lakes, caves, spas and historical monuments. The town of Giurtelecu-Shimleului is also located in the northwestern region.
Judce of Transylvania
Žudce in Romania is an administrative-territorial unit of the first level. In Transylvania, the following zhudetses are distinguished:
Alba
Bistrica-Neseud
Brasov
Cluj
Covasna
Hagrita
Hunedara
Mures
Sibiu
History
Thanks to the famous novel Dracula by writer Bram Stoker, many people associate Transylvania with stories of bloodthirsty vampires (this is where the novel takes place). However, vampires are not the only thing this region is famous for. Transylvania is also one of the most beautiful natural areas of Europe with many picturesque villages, medieval fortress towns and monasteries. The lively cities of Transylvania with their stunning baroque architecture offer travelers a wide range of tourist opportunities, and the price here is much lower than in, say, France or Germany. Transylvania is home not only to some of the most developed modern cities, but also to old villages, where people today live just as they did a hundred years ago. Transylvania is surrounded by the misty Carpathian Mountains and is also home to some rare flora (orchids and other plants) and fauna (bears, wolves).
Transylvania is a region known for its multi-ethnic culture and history. At one time it was part of the Kingdom of Hungary (950-1526), after which it became an independent principality (1526-1690) until it was incorporated into the Habsburg Empire. After the collapse of Austria-Hungary, according to the Treaty of Trianon, which marked the end of the "Great War" between Hungary and the Allies, the state of Romania was formed by uniting Transylvania with Moldavia and Wallachia.
This complex historical fate of Transylvania explains the diverse cultural differences between this region and the rest of Romania. For a long time, the Romanians, who made up the majority of the population here, had virtually no rights and were controlled by the few Hungarians and Saxons. Other national minorities included Roma, Jews, and Armenians.
After World War I, Transylvania became an integral part of Greater Romania. As for the communist era, it was a difficult period for the national minorities of the region, especially those who before the advent of the totalitarian regime were considered small business owners (Hungarians, Jews).
After the revolution of 1989, most of the Saxons who had settled in Transylvania in the 13th century, when the region was part of the kingdom of Hungary, moved to Germany.
At various times there have been tensions between the majority population and national minorities, but never any serious conflict. That is why today Transylvania is a shining example of a multi-ethnic region where relative peace and harmony prevail among all peoples. However, when it comes to Europe as a whole, Romanian Roma continue to be severely discriminated against and their culture is not understood by most nations.
Today, Transylvania is the most developed region of Romania, on the one hand because of tourism, on the other hand because of the strong capitalist order that was formed before the Second World War. And the presence of Germans and Hungarians in the region was a catalyst for the strong Western influence that began in 1989.
It is very interesting to observe the many differences that exist in this small Romanian region: in the south and southeast of Transylvania the Saxon culture prevails, in the east and northeast the Hungarian culture is leading, in the north the Slavic traditions are stronger, and finally, the southwest looks absolutely unlike anyone else.
Once in Transylvania, try to visit a few old villages – the people there are particularly kind and hospitable.
Cities
Ayud
Alba Julia
Sibiu
Sfintu Gheorghe
Today, almost everyone in Transylvania speaks Romanian, although for some ethnic Hungarians (about 20% of the population) in some areas, the native language is Hungarian. There are still a small number of German speakers in the region. In any major city you can easily find someone with an average knowledge of English, French or German.
How to get there
Transylvania is a relatively easy region to get to, thanks to its economic prosperity, developed tourism, and proximity to Central Europe.
By plane
There are three main airports in the region:
Cluj-Napoca International Airport is located in northwest Transylvania. It is the largest airport in the region and at the same time an actively developing regional transportation hub.
Sibiu International Airport is located in the south of Transylvania.
Transylvania International Airport is located in the central part of the region near the town of Tyrgu-Mures. There are daily flights to and from Budapest by Wizzair and MALEV and flights from Bucharest by TAROM.
You can find out which airport it is more convenient to fly to from your city at various travel agencies or here.
Trip to Transylvania: What to see
What to see in Transylvania, except Dracula's castle, and why go here? We name 7 reasons to go on a trip to this land.
Howling wolves, ancient castles washed by the surf, and vampires – that's the image Transylvania conjures up for a lot of people. But if you step away from the clichéd image created by Bram Stoker's famous novel, you will find a lot to see in northwest Romania. A trip to Transylvania is much more than just a trip to Dracula's homeland. Here are seven reasons why you should go on vacation there.
Where to look for cheap tickets to Romania? The best way to do this is with the search engines Aviasales and Skyscanner. To find the best price, check with both and look for tickets for different dates. Read also the instruction: How to look for cheap airline tickets correctly.
Natural beauties
The jagged peaks of the Carpathian Mountains border the West Romanian mountains in the west, covered with dense ancient forests and green hills. Transylvania is perhaps one of the few regions in Europe that has an unspoiled landscape.
Entering the Transylvania countryside is not only a return to an ancient world of dark forests filled with bears and wolves, but also to the lives of peasants who have preserved their culture for centuries.
Hiking and biking trails, speleology, opportunities to climb mountains, clear lakes, hills and forests are enough to make a trip to Transylvania your idea of a fix.
Picturesque Towns
Although Transylvania conjures up images of picturesque villages and unspoiled nature, it also has cities. Cluj-Napoca is the largest city in the region. It is known for its cobbled streets, baroque buildings and wide boulevards with numerous cafes – something to see. Most Romanian students live here, so the nightlife is frenetic.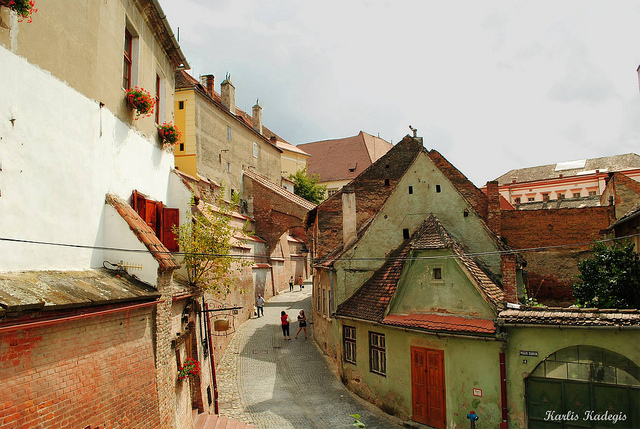 (photo © KadKarlis / flickr.com)
A complex history
The mysterious Dacians are an ancient race related to the Thracians who inhabited the land before the Romans came. The Romans conquered the region and turned it into a province of the Roman Empire. Transylvania eventually became part of the Kingdom of Hungary and then an independent principality. Although Transylvania retained its autonomous status, it remained under the enormous influence of the Ottoman Empire for a century. But then it was absorbed by the Austro-Hungarian Empire.
In the 20th century the borders of Transylvania were constantly changing. In the early 20th century it became part of Romania. After World War I Hungary conquered the region, and during World War II it became Romanian again. A complex history lurks in its castles, towns and churches – thanks to it, Transylvania has a lot to see for the modern tourist.
Churches-Fortresses
Churches-fortresses are a must-see in Transylvania. These cultural monuments are unique, they testify to Transylvania's turbulent past. Most of these churches were built in the Middle Ages to defend against Tatar and Ottoman invasions. There are more than a hundred of them in the region, and some of them are now UNESCO World Heritage sites.
Cultural diversity
A trip to Transylvania will introduce you to other cultures and nationalities. Transylvania belongs to Romania, but there are also Hungarians, Saxons, Gypsies, Serbs and Armenians – you will encounter different cultures and languages on your trip. At masses in Cluj-Napoca and Târgu-Mures you will see many Hungarians, and in Romanian villages you will encounter gypsies in colorful clothing. The diversity of cultures makes Transylvania an interesting place to visit.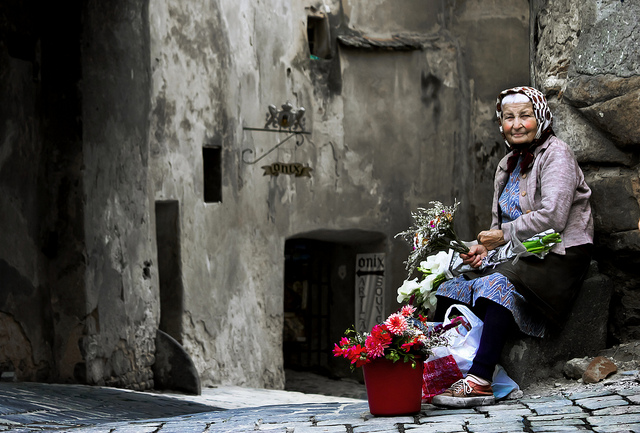 (photo © F L I R S T – Palk Clap / flickr.com)
Folk Crafts.
This region is famous for its arts and crafts, namely embroidery and woodcarving. From a trip to Transylvania you can bring original gifts to family and friends – hand-embroidered shirts. You can buy them from the artisans in one of the historic streets of the city, in tourist markets or in cottage workshops on the side of the road.
Of course, Transylvania does not have a reputation as a wine-producing country, but it also grows grapes and produces delicious wine. Around Alba Julia and Alba County you will find some interesting wineries and cellars. Try to get into the Archbishop's cellar in Alba Julia and taste the wine there.