Types of food in hotels – deciphering
When booking a hotel or choosing a tour it is always recommended to pay attention to the type of food offered to guests, indicated by 2-3 capital Latin letters. Sometimes next to the acronym is placed deciphering, but its meaning for most is still a mystery. In order to understand what is included in the price and what additional costs are required, you only need to know the standard notation of types of meals. At the same time it is necessary to remember that the assortment of offered dishes and nuances of service may vary depending on the particular country and a host hotel.
Explanation of meal types at hotels
Standard system of designating types of meals at hotels is adopted almost everywhere in the civilized world. Guests are offered accommodation options:
without any meals;
with light or full breakfast;
with breakfast and dinner, sometimes with breakfast and lunch;
brunch, or a late breakfast followed by an early lunch;
with three meals a day;
all-inclusive.
In addition, it is necessary to distinguish the very concepts associated with meal times. More often they are in English:
breakfast is breakfast between 7 a.m. and 10 a.m;
lunch is lunch between 12 to 16 o'clock;
brunch – stretches between brekfast and lunch, so it is often called a late breakfast or an early lunch;
dinner – a hearty dinner from about 6 to 8 p.m., although many people prefer to think of it as lunch;
supper – a light late supper after 10 p.m.
Below we decipher the abbreviations of the main types of meals at the hotel and specify their differences and peculiarities. Minimal knowledge of standard abbreviations can help guide you in choosing a hotel. Keep in mind that the names in no way define the quality and assortment of meals offered.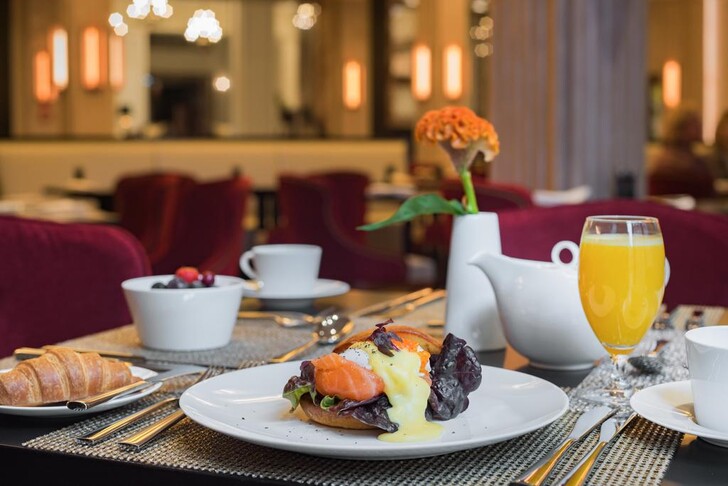 RO (Room Only)
Room Only" means "room only", so meals are not provided. This type of accommodation is cheaper, guests are not bound to the food service schedule and can enjoy a variety of local specialties at their own discretion and at a more preferable time. A vacation in this case will prove to be romantic and unpredictable, despite the fact that it will be more difficult to budget for the trip.
Sometimes instead of RO (OR) you may see other designations – EP (European Plan), BO (Bed Only), AO (Accommodation Only), RR (Room Rate), NO (just "no"). They all indicate no meals. If the hotel offers self-catering in the room or in the common kitchen, then SS (Self Catering) is indicated.
BB (Bed and Breakfast).
It is ideal for those who want to make the most of their time for sightseeing, trips out of town and excursions. The hotel will offer light or dense breakfast in self-service format – continental, American, English, buffet. This type of meals is popular in budget hotels, and many people give their preference to it. The range of buns, sandwiches, and "light" meals offered varies greatly depending on the country.
In France, it is likely to serve croissant, in Italy – cornetto or other sweet pastries, in Thailand – traditional pad Thai rice noodles, in England – scrambled eggs, in America – toast, and in Spain – a small tortilla or jamon. Hot drinks, such as coffee or tea, and perhaps yogurt or juice, are mandatory.
HB (Half Board)
This type of meal is often called two meals a day or half board. Most often it is breakfast and dinner, less often breakfast and lunch. The first option is preferable, since it gives the guest a relatively free day, without the extra excitement of missing lunch. Free drinks are usually included only in breakfast, or in two meals a day if it's HB+. More expensive hotels may offer free champagne for breakfast.
FB (Full Board).
The price per night in a hotel with the FB (Full Board, or "Full Board") includes three meals a day, sometimes in the kitchen, but more often in the dining room of the hotel or hotel. Meals are served at a certain time, and between breakfasts, lunches and dinners no snacks are provided. The additional costs may include mandatory tips, which should be taken into account when planning your trip. The advantage of a holiday on the type of food FB is the lack of anxiety associated with the search for suitable places for breakfast, lunch and dinner. Of the disadvantages are the inadmissibility of changing dishes even if the menu or the quality of cooking is unsuitable.
Frequently encountered other designations of FB are FP (Full Pension, the same as "full board") and AP (American Plan, or "American plan"). A more extensive FB+ type of meals includes alcoholic and non-alcoholic beverages from local producers.
AI (All Inclusive).
The most popular type of hotel meals is an all-inclusive system. Guests, along with three meals a day, get a variety of snacks, barbecue and a choice of drinks – alcoholic and non-alcoholic. Often the "eat in" offer is available 24 hours a day. This option suits those who like comfort. Even more variety is offered by UAI – imported drinks, complementary breakfasts and afternoon snacks, meat and cheese platters at any time of the day or night.
In average resort hotels the "all-inclusive" format includes a buffet, when guests themselves choose the food they like from the assortment offered. More expensive hotels work under a-la carte system. From the menu with prices guests choose dishes brought to their table by waiters. There is also a more modest option with a limited range, when meals are included in the price of the tour. In this case, a reduced menu is provided and an appointment for lunch or dinner is required.
Table deciphering types of meals at the hotels
In addition to the above-mentioned types of meals, hotels may offer different variations. If the type of meal is not specified in the hotel, you will have to pay extra for it.
For clarity, let us present the abbreviation and give a brief definition of types of meals in tabular form.
Breakfast only (varies from country to country)
Half board options: breakfast + dinner, less often breakfast + dinner, extra charge for drinks.
Half Board plus
HB extras include drinks – alcoholic and non-alcoholic
Full board supplements breakfast, lunch and dinner. Amount and variety of meals is limited
Full Board plus
Extended FB is supplemented with soft drinks and alcoholic beverages
Self-service "all-inclusive" format beloved by many people
Ultra All Inclusive
"All-inclusive on a higher level, with local and imported drinks
"Dry breakfast to go
Light continental breakfast in a coffee+croissant format with various ingredients
American breakfast with puffed pancakes, scrambled eggs with fried bacon, etc.
English breakfast – there are always eggs and bacon. It is denser compared to AB.
Breakfast that flows seamlessly into lunch. It is a preferred option at ski resorts.
Mini All Inclusive
"All Inclusive, but in a limited amount.
Meals can be prepared by yourself in your room/kitchen or you can order them separately
High Class All Inclusive
Maxi All Inclusive
In VIP-class hotels – all inclusive + a number of additional benefits including alcohol and beverages at the minibar, as well as a number of services
Buffet Breakfast (BBF)
Buffet (or breakfast buffet) on a self-service basis. Any amount of food or fruit from a common table for a fixed price
A-la carte (restaurant)
Choice of a common menu with prices, waiter service
A la carte
Limited à la carte selection with reduced menu and reservation
There are other classifications of meal types in hotels in individual countries. For example a full breakfast with meat/fish dishes and pastries BP (Bermuda Plan), or half board MAP (Modified American Plan), supplemented with a leisurely afternoon tea.
Features of Meals at Hotels in Different Countries
If you are going on holiday to Turkey, you should keep in mind that the all-inclusive system with a variety of different but similar dishes is widespread in the country. In the country it is difficult to find hotels with only breakfasts, and without meals there are none at all.
Egypt also has a developed type of hotel food All Inclusive, but here the cuisine is oriented to Europeans, and local dishes are served quite rarely. For flavor you will have to go to the city streets.
A peculiarity of catering in hotels of the United Arab Emirates is a total absence of alcoholic drinks (purely symbolical doses of strong drinks are extremely rare), which is directly connected with Moslem traditions. Where strong and weak alcoholic drinks are served, the price per day is always overpriced. At the same time regular meals in hotels in the UAE can be much cheaper than visiting local restaurants.
In Greece they specialize in fresh vegetables, greens and fruits. Here they prefer to cook traditional national cuisine. Buffet is offered to guests less often than a la carte meals with 3 to 5 main items. The best choice in Greece is breakfast at the hotel, and during the day and in the evening – inexpensive local taverns with a colorful atmosphere and an incredible selection of dishes.
Meals in Tunisia outside the hotel tend to be more expensive. The variety of dishes on the buffet is compared to the Turkish variety, but you have to pay extra for all-inclusive alcoholic beverages. Restaurants close at night. In Tunisia it is advantageous to take half board and full board.
Tourists traveling to Thailand prefer to book hotels with breakfasts, considering the meal in street eateries and cheap restaurants more profitable. However, those who suffer from gastrointestinal diseases, it would be better to refuse Thai food, as it is too spicy, in addition – on mobile carts cook it in unsanitary conditions. It is preferable to order meals at the hotels, as many of them offer European cuisine.
In Bulgaria, the all-inclusive system pays off completely, because restaurants and cafes in resort areas are much more expensive. Meals at the hotel are 2-3 times cheaper, and the time of breakfasts, lunches and dinners is strictly observed. At night, as in Turkey, no one will feed.
In Israel, the board offer a standard set of dishes, there are no exclusives and delicious desserts. Self-catering is cheaper and more varied.
This topic is always acute for responsible parents traveling with their children. Schoolchildren can eat from a common buffet, and for the little ones in the range of "star" hotels can always find porridge, light salads and fruit. In most cases, you can negotiate an individual menu, and fresh dairy products can be purchased in nearby stores.
What to choose
There are several criteria and important points on choosing the right type of food at the hotel.
If you adhere to a diet, want to fully experience the flavors of local cuisine, want to spend more time walking around the city, it would be better to opt for the "no meals" or "breakfasts only" option.
If you have no limits on food and finances, the local cuisine is not interesting, and the search for food or colorful cafes is not part of your travel plans, then half board, full board or all-inclusive will do for you. The latter option will be especially appreciated by those resorts that are not going to go out of their comfort zone.
In exotic countries, try to eat in hotels, as the local cuisine can cause an unforeseen reaction of the body that can nullify all the wonderful memories of the rest.
If you are a supporter of sober living or for any reason limit your diet, it is unlikely it will be reasonable to overpay for the service "all inclusive". In this case, you can do only breakfast, and buy food in stores or go to your favorite cafe. It is also not necessary to bind themselves to the hotel for lunch and dinner for active tourists who spend most of their time outside the hotel.
Those who like to sleep in the morning or get up with the first rays of the sun to see the local attractions without the crowds of tourists can refuse even from breakfast when booking a hotel.
However, not everything is so unambiguous. In some countries eating in cafes and restaurants can be much more expensive than in a hotel. In any case, look for the golden mean and remember that in remote areas you can't do without "boarding" and "all inclusive".
Useful Links:
✔️ Cashback 4% when you book at Ostrovok.ru . Over 3000 reviews.
✔️ Cashback 2% when booking Rail Tickets on Yandex.Travel.
✔️ Cashback 4% when you book a car with Localrent. Cars from local rental agencies in popular resorts: Turkey, Crimea, Sochi, Georgia, UAE, Armenia and many others. Accept cards MIR.
✔️ Cashback 2% when booking Tours on Travelata .
✔️ Russian guides and excursions around the world. Transfers, photographers and more.
Types of meals in hotels
When booking a hotel we choose different types of meals. How do they translate? Which option is worth choosing? We tell you about the features of food in hotels in different countries.
Contents:
RO (Room Only)
This symbol is given to hotels without meals. The tourist uses the cheapest option – overnight stay or room only. Accommodations without meals are sometimes designated by other letters – RR, OB, EP, BO, AO and NO.
BB (Bed and Breakfast).
BB stands for "bed and breakfast" or bed & breakfast. It includes an overnight stay and meals in the morning. Breakfast is served in different ways. During the buffet, you choose your own meal from a selection of dishes on offer. Hotel restaurants usually serve scrambled eggs, sausages, meats, sausages, cheese, fruit, butter, bread, coffee or tea. Sometimes national dishes are served: Pad Thai noodles in Thailand and Jamon and tortilla in Spain.
A continental breakfast (CB/CBF) consists of three or four courses. Muffins, honey, butter, and coffee. Scrambled eggs, bread, and coffee. Scrambled eggs, scones, and tea. An extended CBF adds cereal or granola, yogurt, cheese, or ham. This meal is enjoyed by all lovers of a light snack.
An English or American breakfast (AB/ABF) includes scrambled eggs or scrambled eggs, pieces of fried bacon or sausage, and fresh or canned tomatoes. They are accompanied by a few mushrooms, white beans, jam, a couple of buttered toasts, a glass of orange juice and a cup of coffee. A hearty and calorie-packed meal that will energize you for a long time!
Photo: Inside Weather | unsplash.com.
HB (Half Board)
Half board, or meals twice a day, is very popular around the world. Usually it is breakfast and dinner but sometimes you can have breakfast and lunch. And drinks are served only for breakfast; at other times you have to buy them separately. There is a variation of HB+ with drinks already paid for.
HB is a great option for active holidaymakers. It is ideal if you spend most of the day sightseeing, by the sea or on the ski slope.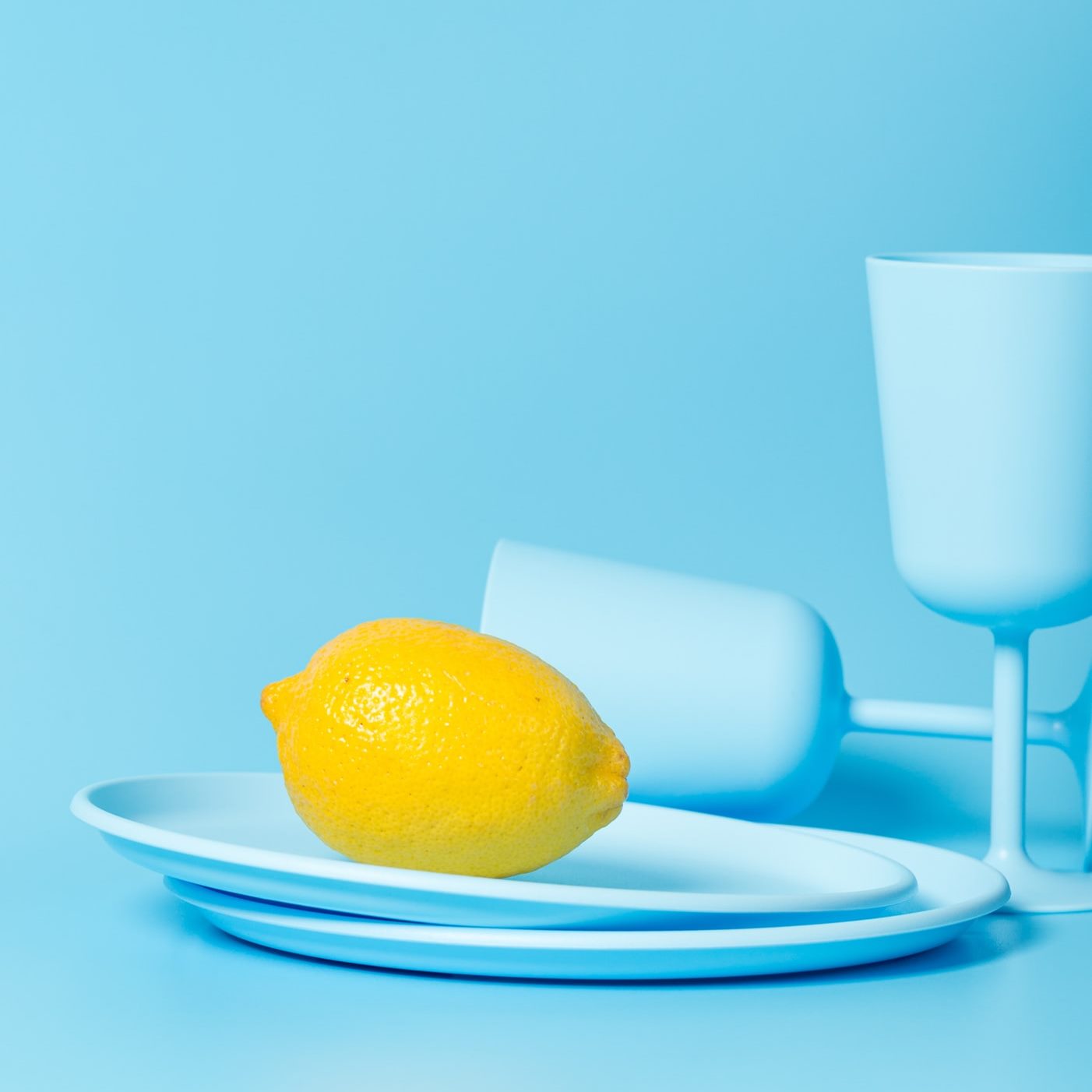 Photo: Mae Mu | unsplash.com.
FB (Full Board).
Tourists who vacation at the hotel or nearby beach like full board – three meals a day. Standard FB only serves free drinks at breakfast. Sometimes the guests are offered FB+ with free local alcohol.
AI (All Inclusive).
All-inclusive meals are common at 4* and 5* hotels. If you chose Al, you will get snacks and barbecue in addition to breakfast, lunch and dinner, which include any drink. Sometimes meals are provided all day or 24 hours.
There are two types of service: buffet-style and à la carte. The buffet is the most democratic model, and it is actively used in beach hotels. All food is in full view, so guests easily and quickly find a dish to their liking.
4* and 5* hotels often offer a-la carte. Tourists choose their dishes and they are served by waiters. The menu offers two or three types of soup, a couple of appetizers and salads, hot dishes and a limited number of soft drinks and alcohol. You can order anything you like. In elite hotels there are several a la carte restaurants with different types of cuisine – Italian, Mexican, Chinese, and others.
Photo: Toa Heftiba | unsplash.com.
UAI (Ultra All Inclusive).
Ultra All Inclusive" includes any alcohol, including imported – such as Scottish whiskey and French cognac. With this type of meal at the hotel you can count on a second breakfast and an afternoon snack. Meals are served when it is convenient for the guest. The guest can eat around the clock. Even when the cooks aren't working, he'll be served a meat and cheese plate and bread so he can soak the worm.
Photo: Amy Shamblen | unsplash.com.
Meals for children in hotels
What will the child eat during the holidays? This topic worries all parents. Restaurants in 4* and 5* hotels offer a children's menu, but this does not mean that among the dishes will be a lot of healthy salads and porridge. Often, to the delight of young tourists, the hotel is fed all kinds of fast food.
The problem is solved by the buffet or ordering a personalized menu. In addition, fresh fruits and vegetables are easily available in stores and markets.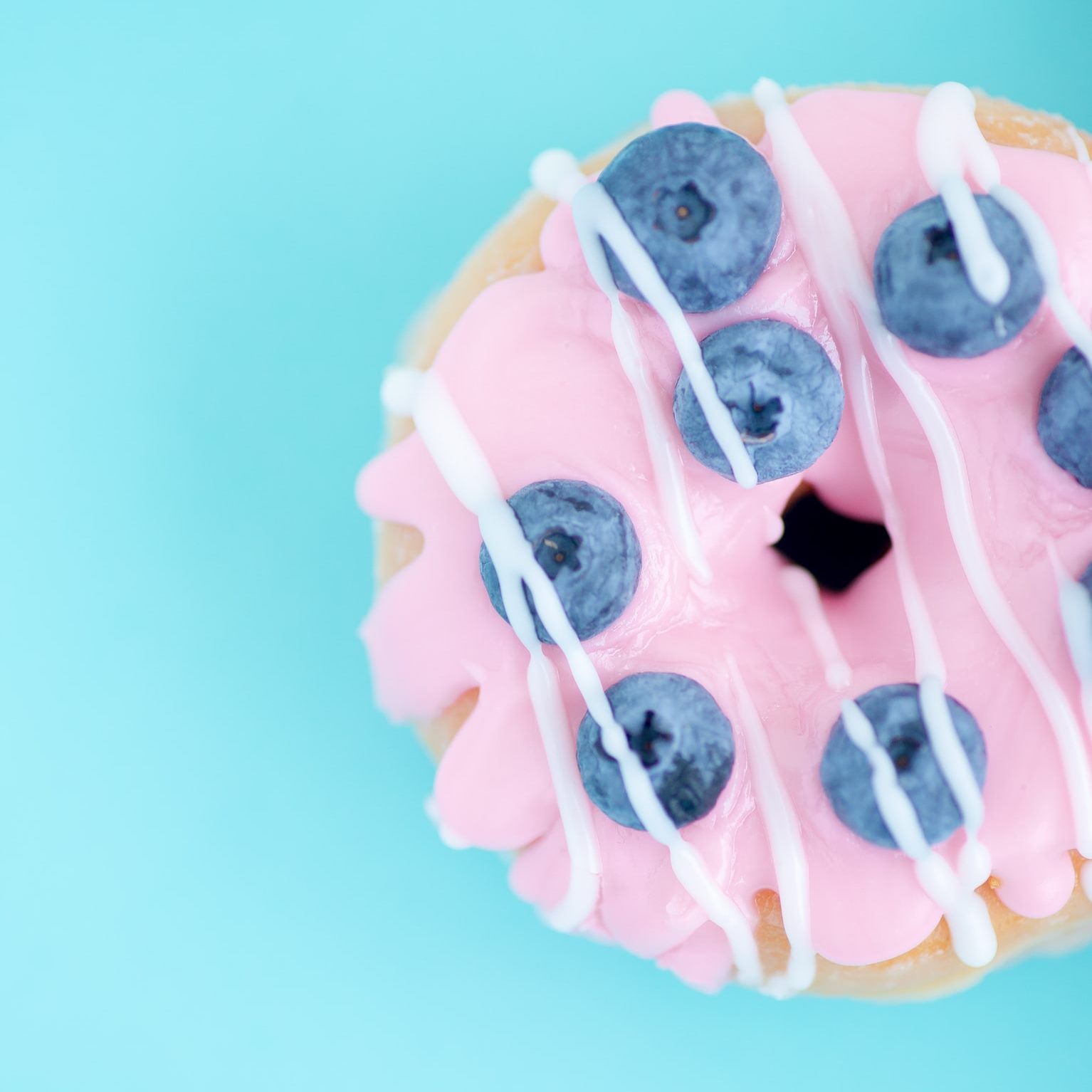 Photo: Heather Ford | unsplash.com.
Meals in Turkey
All types of meals except RO are served in Turkish hotels. There are few hotels with only breakfasts and the all inclusive service is very widespread. However, according to reviews of tourists, meals are not varied enough. The hotels serve raki – vodka made from apricots and local wine, but their quality is slightly worse than the real strong alcohol from Europe. Tips for your holidays in Turkey →
Meals in hotels in the UAE
Meals Al and UAl are common in the hotels of the UAE, but due to Islamic traditions there is no alcohol, or it is severely limited. Some hotels make an exception, but accommodation there is expensive.
If the hotel is remote from the main building, it is better to choose an all-inclusive meal. For a large excursion program and long walks stop at half board or BB, because the food in town is 1.5-2 times cheaper than in the hotel restaurant. Tips for vacations in the UAE →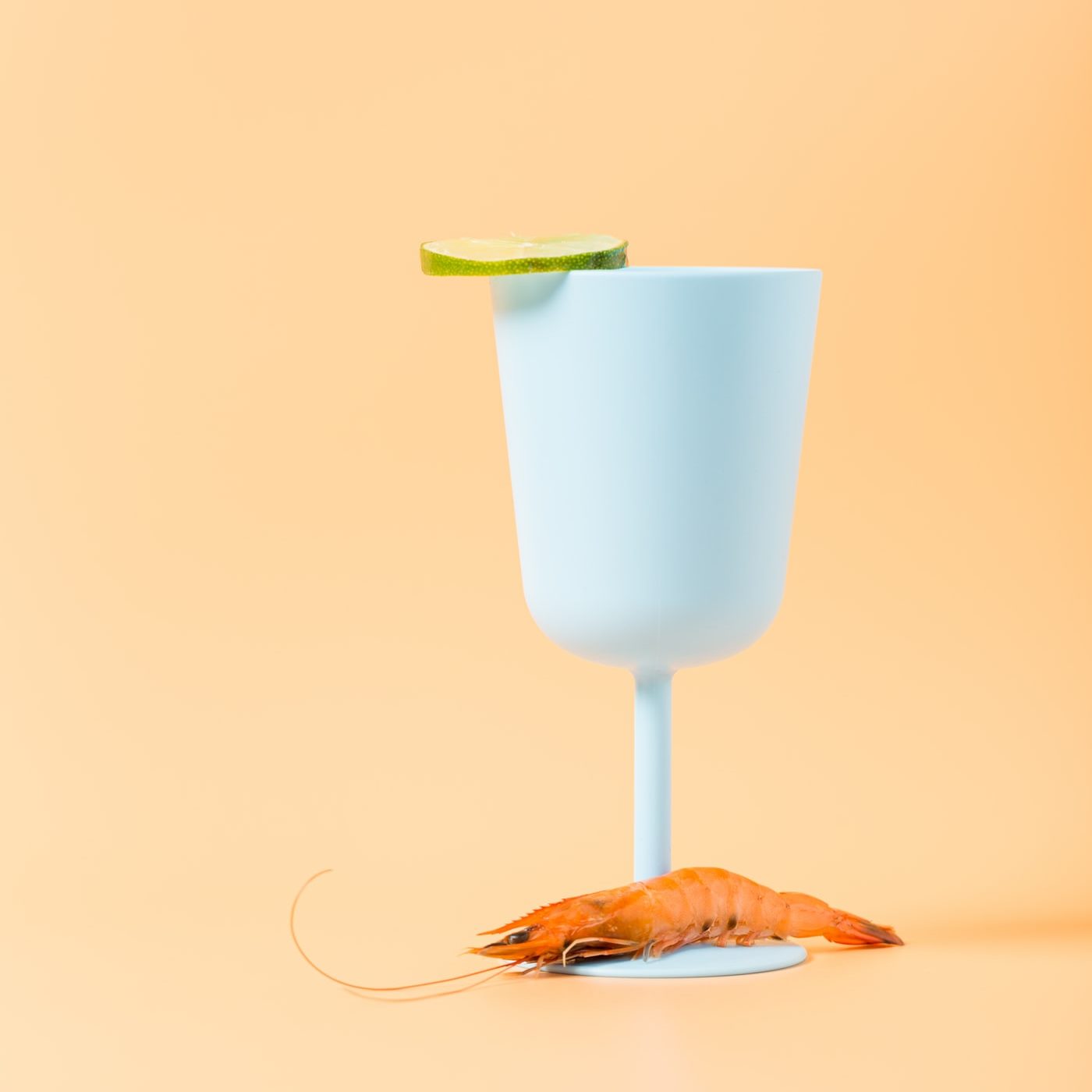 Photo: Mae Mu | unsplash.com.
Meals in Egyptian hotels
In Egyptian hotels works well the system of all inclusive. Tourists are offered a menu close to the European. There are fish, chicken, lamb and beef in the restaurant menu, but no pork. There isn't much national food in the hotels, so be sure to try the Egyptian tea, grilled calamari, lamb ribs and other exotics that are sold in the streets. Tips for a vacation in Egypt →
Meals at Hotels in Thailand
The hotels in Thailand offer all kinds of food, but tourists usually take BB, that is, only breakfast. Thai food is quality and cheap, so it's more profitable to eat at street eateries for locals, from mobile shopping carts and in restaurants, designed for tourists. Tips for vacations in Thailand →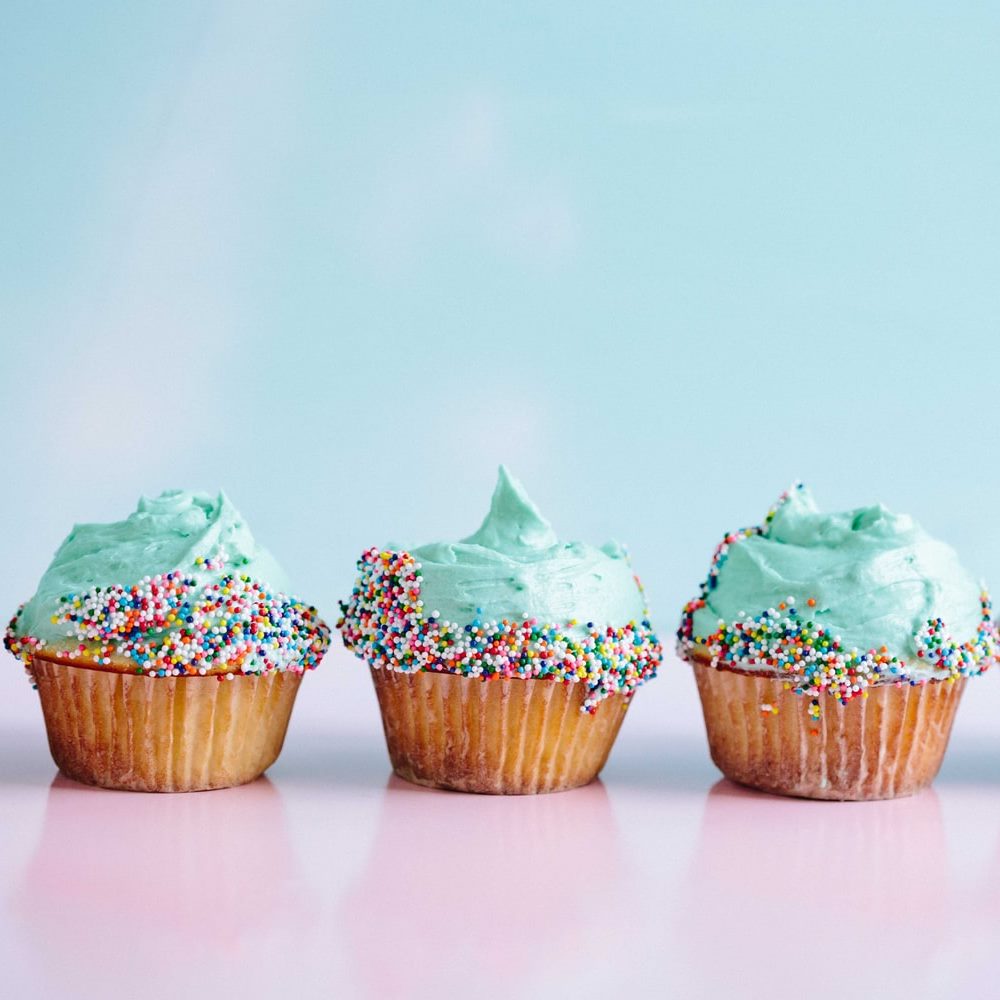 Photo: Brooke Lark | unsplash.com.
Meals at the hotels of the Crimea
For a vacation on the peninsula you can order "all inclusive". There are such hotels in Koreiz, Feodosia, Peschanoye, Evpatoria, Alushta and Big Yalta. If you want to save money, choose half-board or BB, and eat in coastal restaurants and resort cafes and canteens. Best hotels in Crimea →