How to get a visa in Greece.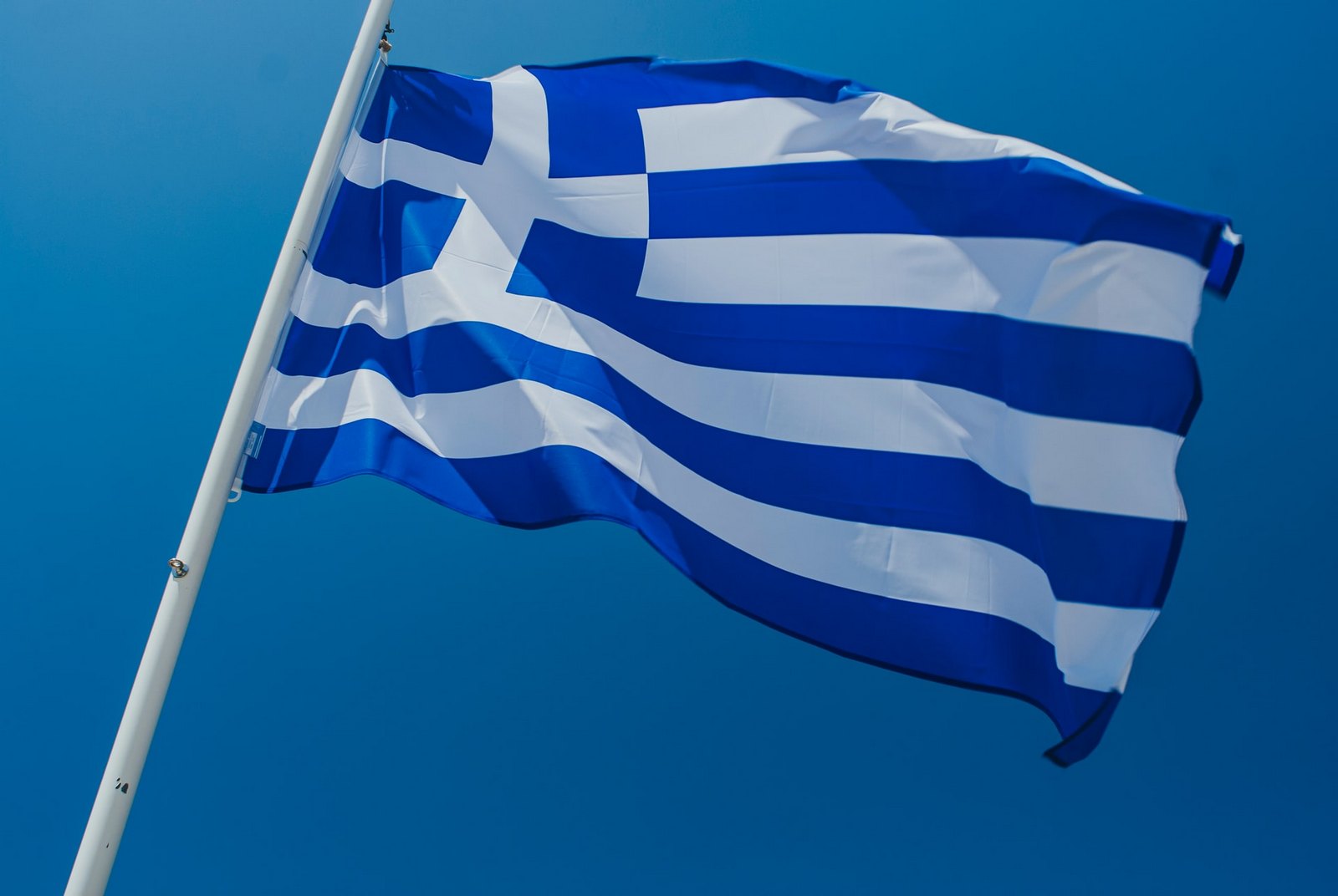 Maximum detailed instructions on how to get a Greek visa in 2022. Our personal experience and important nuances. How to properly fill out the application form and collect documents. Find out which consulate unfairly denies a visa to many tourists.
Content:
How many visas are given now.
Ordinary tourists need a Schengen visa C to travel to Greece. It can only be granted for the dates of the trip or for up to 5 years. The Greeks used to be considered one of the most loyal in issuing long-term Schengen visas, but now, because of the pandemic, they usually give visas for six months to a year.
We are very disappointed: we were given visas for only six months, although our last two Schengen visas were annual, and our relatives were denied a visa twice, so they could not go with us and lost almost $ 90,000 ₽.
Documents for a visa to Greece in 2022
To begin with, I bring a package of documents for a visa to Greece in the order in which they should be laid out when you apply (for Moscow). And then let's move on to the details.
Here are the documents you need for the Greek visa in 2022:
Questionnaire and 2 standard photos.
Proof of residence.
Air tickets.
Financial documents.
Copy of passport.
Canceled passport.
Copy of passport.
Copy of insurance.
Consent to data processing. Download here.
Any other documents you would like to submit, attach after consent. Only give copies.
We advise you to put your documents in this order! Assemble a separate packet of documents for each applicant. Now for the nuances and subtleties.
Please note that each consulate has its own list of requirements for the documents. I advise you to carefully read these requirements for Moscow, St. Petersburg and Novorossiysk. The consulate in Novorossiysk is much more picky about the package of documents than others.
Where to apply for a visa
During the pandemic, the Russians may apply for the Greek visa only in the official visa centers Global Visa Center World (GVCW). There are centers in all big cities of Russia. Visa centers send documents to the consulates they belong to: in Moscow, St. Petersburg or Novorossiysk. You can find the address and the office hours of your visa application center by clicking on the links above.
Please note, that depending on where you have registration or temporary registration, it will depend on where you can submit the documents. For example, if you are registered in Krasnodar, you will not be able to apply in Moscow. You need either temporary registration in the capital, or confirmation of your job in Moscow (check with the consulate). This is unfortunate, because all residents of the Southern Federal District are forced to play Russian roulette with the Novorossiysk Consul, who often refuses to issue a visa without grounds. We have personal experience of communication with him and of double denial of a visa, but I will write about it separately.
If there is no visa center in your city or it is closed, you can apply to any other one in the same jurisdiction as yours. For example, we live in Perm, but we applied in Ekaterinburg because our DC did not work. We could also apply at any DC which is in Moscow.
The official website of the Greek Embassy has contacts of all the consulates if you need them.
How to make an appointment at the visa center
To apply for a Greek visa at the visa center, you must sign up online. Follow these steps:
Find out your visa center (VC) through the links above.
Sign up online at the VC. Create an account for this purpose. When signing up you need to choose your VC. The user code is a login, you can think of any.
You will receive an email with a link to confirm your account. Click on it.
Now log in to the system.
Select the item "Create account".
Fill in all the details as in the passport.
Select the date you want and click "Search."
Select the application time, click the consent checkbox, and confirm that you are not a robot.
Click "Book."
That's it, you're enrolled. You will receive a confirmation in the mail. It is asked to print, but no one has looked at this sheet. Then you come with a package of documents to your visa center. The staff will check it, take biometric data and photograph you for a visa, if necessary. You can receive your passport in person in the passport issuing hours or have it delivered by courier.
Filling in the Greece visa application form
Once you have made an appointment to apply at the visa center, you need to fill out the Greece visa application form – online or offline.
To fill out offline, download the actual form, enter the data on your computer in PDF format, and then print it out and sign it. The official website says that handwritten forms are not accepted.
We filled out the form online, though. To do this, you need to log into your account and click "Create Questionnaire". As you fill it out, you can save and edit it. After you fill it out, the system checks if everything is correct and sends the application to the visa center. You must then print the questionnaire. This is the preferred option, as it speeds up the work of the visa center employee.
Attention: The online questionnaire is not suitable for pensioners and the unemployed, because a number of mandatory items they can not fill in, and the system does not send the questionnaire to the visa center. I wrote the home address, but the employee of the visa center blurred this point with a proofreader. Therefore, it is better for them to enter the data on the computer as a PDF, skipping some items, and print them.
So, let's break down some of the difficulties that usually arise when filling out the online and offline questionnaire.
Items 5, 6 and 7. In item 5, place of birth, we write it as in the passport. Mine is simply USSR. Item 6 – USSR, if you were born before the collapse of the USSR, and RUSSIAN FEDERATION, if after. When filling in online in point 6 the system offers to choose SOVIET UNION (USSR is just not there). Item 7: Current citizenship – RUSSIAN FEDERATION, at birth – similar to item 6.
Item 11: You do not have to fill in! In the online form this item is translated as "General Civil Passport", so it is misleading. In fact it is an ID, which the citizens of the Russian Federation do not have.
Item 21: Occupation. If you are unemployed, write NO OCCUPATION, student – STUDENT, retired – PENSIONER, self-employed – SELF-EMPLOYED. Alas, freelancers have nothing to choose from in the system, so fill out the form not online and write FREELANCER.
Item 22. For a sole proprietorship here, write the address to which your business is registered.
Item 25. We were planning to visit two countries (Greece and Hungary), so we put both. However, the BC clerk erased Hungary, saying that Greeks do not like to indicate other countries.
Point 27: Ask for multiple entries.
Item 30: Contact information for your hotel or apartment. When you fill in online, the system allows you to enter only one hotel or apartment. We had several, but we entered only the first one. If you want to enter all of them, you will have to reject the online form and fill it out in PDF format.
Point 32. If you pay the expenses yourself, you need the left column. You choose your means: we specify cash, credit card, prepaid transportation, and lodging.
Even if you have a debit card, mark it as a credit card. If the hotel is paid for and not just a cancelled reservation, choose prepaid lodging.
At the very end, put the date of application, the city where you're turning in your paperwork, and your signature. That's it!
Confirmation of accommodation
The Greeks used to accept unpaid hotel and apartment reservations without problem, but during the pandemic, the rules were tightened. Rumor has it that it is necessary to pay for accommodation, because the consulate may call and check. By the way, the Novorossiysk consulate always checks, we were convinced of that.
We paid for the apartments in Athens and Budapest on Booking.com and Airbnb.ru to make sure we got the visa. The Moscow Consulate had no questions about the receipts from these sites. But the employee of Ktenidis at the Novorossiysk consulate where our relatives had applied for a visa was not satisfied with these documents, and they were denied. As far as we understood, it was necessary to pay for the hotel, and preferably an expensive one!
Important: The accommodation confirmation must have the names of everyone who is applying for a visa with you in the Latin alphabet. If there are more than three of you, when you enter the data on Bookings the names of all participants will not fit. Do not worry – after booking in your personal cabinet you can edit the document and add the missing people.
The air tickets
We had paid tickets. We looked for them on Aviasails. We advise not to cheat and draw the tickets on Photoshop – they can check and deny a visa. We gave not only itinerary receipts for all flights, but also receipts for the tickets.
There was a rumor that only direct flights to Greece were suitable for a visa, but this information was disproved.
The insurance .
It must be valid in all Schengen countries and cover the entire period of stay. The insurance coverage is at least 30 thousand euros. We provided insurance from Tinkoff Bank, which is free for a year with the All Airlines card.
Take out insurance online at Compare.ru or Cherehapa – they compare prices from all major insurance companies. You can choose the policy by the parameters you want and the best price. The cost of the policy – from 300 rubles for a week.
Financial guarantees
This is a confirmation that you will return to Russia. For a visa to Greece the original certificate of employment (with job title, salary and length of service, stamp and signature) or a certificate on the form 2NDFL will do. All must be current – not earlier than 2 months from the date of issue.
For entrepreneurs – copies of OGRN, TIN and declaration.
Students need reference from place of study (not older than 1 month), student ID and bank statement.
Pensioners – copy of pension certificate and bank statement.
Freelancers – bank statement.
We submitted two kinds of bank statements, both are appropriate: Lesha attached with the movement of funds in the account, and I – just the account balance. The greater the amount in the account, the better, but it must be at least 50 euros per day. All certificates must be "wet" stamped on the letterhead of the bank, issued not earlier than a month.
Passports
Passport + copy of the passport (first page of the passport, copies of Schengen, American and British visas, pages with stamps). Passport must not expire earlier than three months after the end of the trip. Passport must have at least two blank pages.
Original and copy of the cancelled passport (first page; copies of Schengen, American and British visas, stamped pages).
General passport + copy of passport (all marked pages, the page "Children" and the page "Marital Status", even if there is no record).
How much does it cost to obtain a visa to Greece
The visa fee is 35 euros + service charge 2460 rubles. There is no fee for children under 6 years old.
In Moscow, St.Petersburg and Novorossiysk applications are usually processed within 2-5 days. In remote regions the time limit is increased to 10-14 days. We applied in Yekaterinburg, and passports with visas came in 10 days.
Greek visa refusal
Generally speaking, statistically there are not too many visa refusals. There are very good reasons for a refusal: if the applicant had problems with law during a previous trip, if the information in the application is inaccurate and untrustworthy, or if the applicant has violated the terms of stay in Schengen Area.
However we came across the fact that our relatives were twice denied visas at the Novorossiysk consulate by the head of the visa department Konstantinos Ktenidis, who referred to the fact that "the information provided about the purpose and conditions of the proposed stay was not reliable. And this despite the fact that all accommodation and tickets were paid! As it turned out from the reviews of the Novorossiysk consulate, this is common practice for them.
What to do in case of refusal? You can re-submit the package of documents the very next day, having corrected the mistakes or inaccuracies. Another option is to appeal and ask for a review of the application, but this will take a long time. The appeal must be written in Greek.
Visa to Greece
Whether you need a visa to Greece, what documents you need for a visa to Greece, where to get a visa to Greece and other visa nuances – in our article.
Visa to Greece is necessary for Russians for tourism holidays at the resorts of the country and exploring its attractions, business visits, transit to visit close relatives – citizens of Greece.
It is not necessary to obtain a Greek visa if you have an open Schengen visa: the country is a member state of the Schengen Agreement, so it can be visited as part of a trip to Europe. Accordingly, the basic requirements for documents are common Schengen.
Tourist visa to Greece for Russians in 2022
You can obtain a visa to Greece on your own by applying directly to the consulate or in one of the service visa centers of the Consulate General of Greece in the large cities of Russia. Package of documents for visa to Greece:
Filled in and signed by the applicant standard visa application form. The language of the form is English, capital letters are printed. Spelling of name and surname is as in foreign passport. To apply online – at the page. Download sample application forms – here;
Passport (listed – travel document), a copy of the first page of the passport. Restrictions on validity: at least three months after completion of the trip, at least two blank pages;
2 color photos in compliance with ICAO standards (details below);
Visa fee, when applying to the service visa center, the service fee is paid additionally;
Travel medical insurance, from €30,000 (urgent medical treatment, payment for return or transportation home for medical reasons). Insurance must be issued for the entire duration of the trip and be valid in the Schengen countries.

Medical travel insurance for visa to Greece Price comparison service for medical insurance from leading insurance companies in Russia. Specify the country and dates of your trip, then choose a suitable option and take out a policy.

For groups: the documents are provided for each applicant separately, confirmations of group accommodation bookings are marked with a marker.

Please note that for visa issuance by the General Consulate of Greece in Novorossiysk you must provide proof of payment of at least 50% of the amount, if the period of stay exceeds 10 days.

Visa to Greece for a child

Greek Consular Department has the right to request the package of additional documents for the departure of a minor, as well as to request the presence of the person concerned.

Visa to Greece on invitation from a private person

Basic documents for a tourist visa (application form, 2 color photos, passport, health insurance, proof of financial support, confirmation of itinerary – tickets, air tickets);
ORIGINAL invitation from citizen of Greece/EU with officially verified signature. Duration of invitation – 3 months from the date of signing.
Information about inviting person: name, address, contact phone number, proof of citizenship, proof of family ties (if any), copy of ID card, information from tax return for the last year.

Applicant must be present when submitting documents. Consulate has a right to ask for additional documents confirming kinship with the inviting party.

Business visa to Greece (except for work visa)

The Greek Visa Application Centre (or Consulate, when applicants) may request additional documents in order to clarify the purpose and circumstances of the trip, as well as request the personal presence of the applicant. On the official web-site of General Consulate of Greece you can download the list of documents for business visa to Greece.

Transit visa

Transit visa (type B visa) entitles a person to stay on the territory of Schengen countries for 5 days for a journey to a destination country outside Schengen area. Transit visa is valid only in the Schengen countries and cannot be used to visit other countries.

Application form;
2 color photos by ICAO;
Foreign passport valid for three months or more from the end of the trip, with two or more blank pages; copies of pages;
Internal passport with copied pages;
Valid visa of destination country (if required);
Plane ticket (or booking confirmation);
Hotel reservation or invitation from the host country;

The consulate can ask for additional documents for a transit visa.

Photo requirements for visa to Greece

On the official website of the Greek Consulate you can download the photo requirements.

Consular Fee

Consular fee for the C visa is 35 €, the national long-stay D visa is 90 €. You should pay the visa fee in rubles when submitting documents.

The following persons are exempt from paying the visa fee:

Close relatives of Russian citizens residing legally in Greece;
Close relatives of EU citizens;
Schoolchildren, undergraduate and postgraduate students and accompanying teachers (provided that the purpose of the trip is to study);
Children under 6 years old;
Children listed in parents' passports.

Service fee

A service fee of 30 € is added on the day of application and covers all applicants except children under 6 years old and children registered in the parents' passports.

Visa processing time

Visa to Greece takes from 3 working days. But it is better to have at least one week – the consular departments guarantee the passport with the visa within 14 days.

Dactyloscopy (fingerprinting)

Since September 14, 2015 among the obligatory procedures for obtaining Greek Schengen visa is dactyloscopy – a procedure for fingerprints of citizens over 12 years. Please note: data on the applicant is stored in the database for 5 years, when applying for a Schengen visa to Greece or any other Schengen country in a shorter period repeated fingerprinting is not required.