What to take back from Georgia?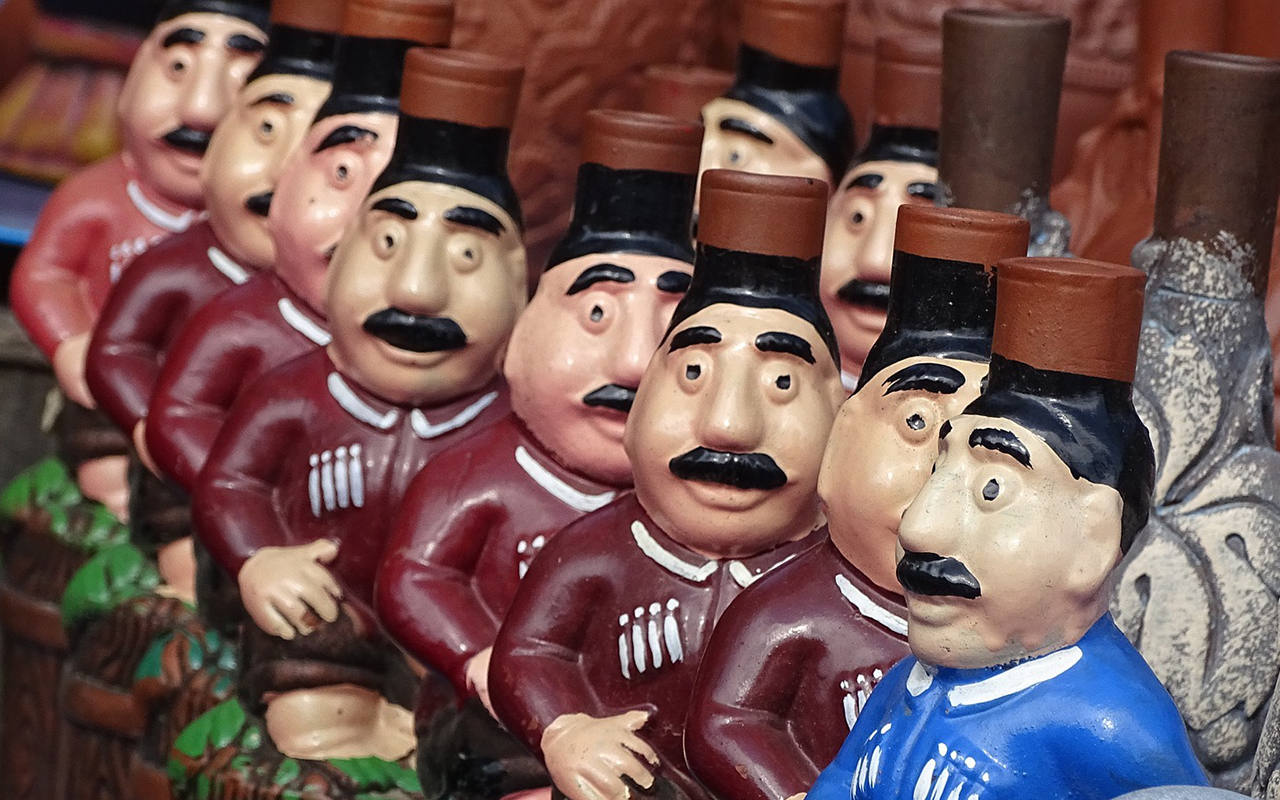 We tell you what you can bring from Georgia. Prices for popular souvenirs. Reviews and tips of tourists, what souvenirs to choose and where to buy them profitably.
Look for author interesting excursions on Sputnik and Tripster sites. Individual and group, without crowds of tourists and in Russian.
Exchange rate: 1 Georgian lari (GEL) ≈ 19 RUB.
Content:
Georgian wines
Georgia is a country of wine. The local climate is ideal for winemaking, so there are more than 500 kinds of grapes grown here. Georgian wines are highly valued and snapped up by tourists. What varieties are worth checking out? Some people like vintage – Saperavi, Tsinandali and Khvanchkara. Others try to take the original wines – Satrapeso Guiani, Muscat or Lagvinari.
Price . The cost of Georgian wine in the store starts at 12 GEL per bottle. Homemade wine costs 3 to 4 GEL per 1 liter. Gift wine in beautiful clay bottles sells for 18-40 GEL.
Tip . Buy wine in plastic canisters at the market or in branded bottles at liquor stores. Market-bought is cheaper. It's a great auteur product, but it's not stored for long periods of time. Store-bought wine is stored for as long as you like.
Wine store shelves in Tbilisi (Photo: unsplash.com / @anastsiia_voiten)
Georgian Chacha.
What to bring back from Georgia besides wine? Take chacha, a Georgian moonshine made from grapes with an alcoholic strength of 40 to 70-80%. Usually, chacha is not infused with anything. But sometimes the drink is aged for about a year in special barrels, and it turns into a real brandy.
Price . Chacha in the store is inexpensive – 20 GEL per 1 liter. They sell stronger chacha at markets and it is even cheaper.
Tip . It is customary to snack on apples and citrus fruits.
Georgian Kakhetian Chacha (Photo: wikimedia.org / Andrzej Wójtowicz)
Georgian brandies
What to bring from Georgia as a gift for a connoisseur of elite alcohol? We advise to pay attention to the famous Georgian cognacs "Sarajishvili", "Tiflisi Marani", "Askaneli Brothers", "Akhalsheni 2005", "KTW" and "Askaneli Brothers". These brands produce quality drinks with excellent taste.
Price . Georgian cognac costs from 20 to 200 GEL per bottle. There are also more expensive. It all depends on the year of manufacture, the brand and the conditions of aging.
Tip . In Tbilisi there are several wine stores, which are called "wine houses". There you will not only buy quality cognac, but also taste different spirits.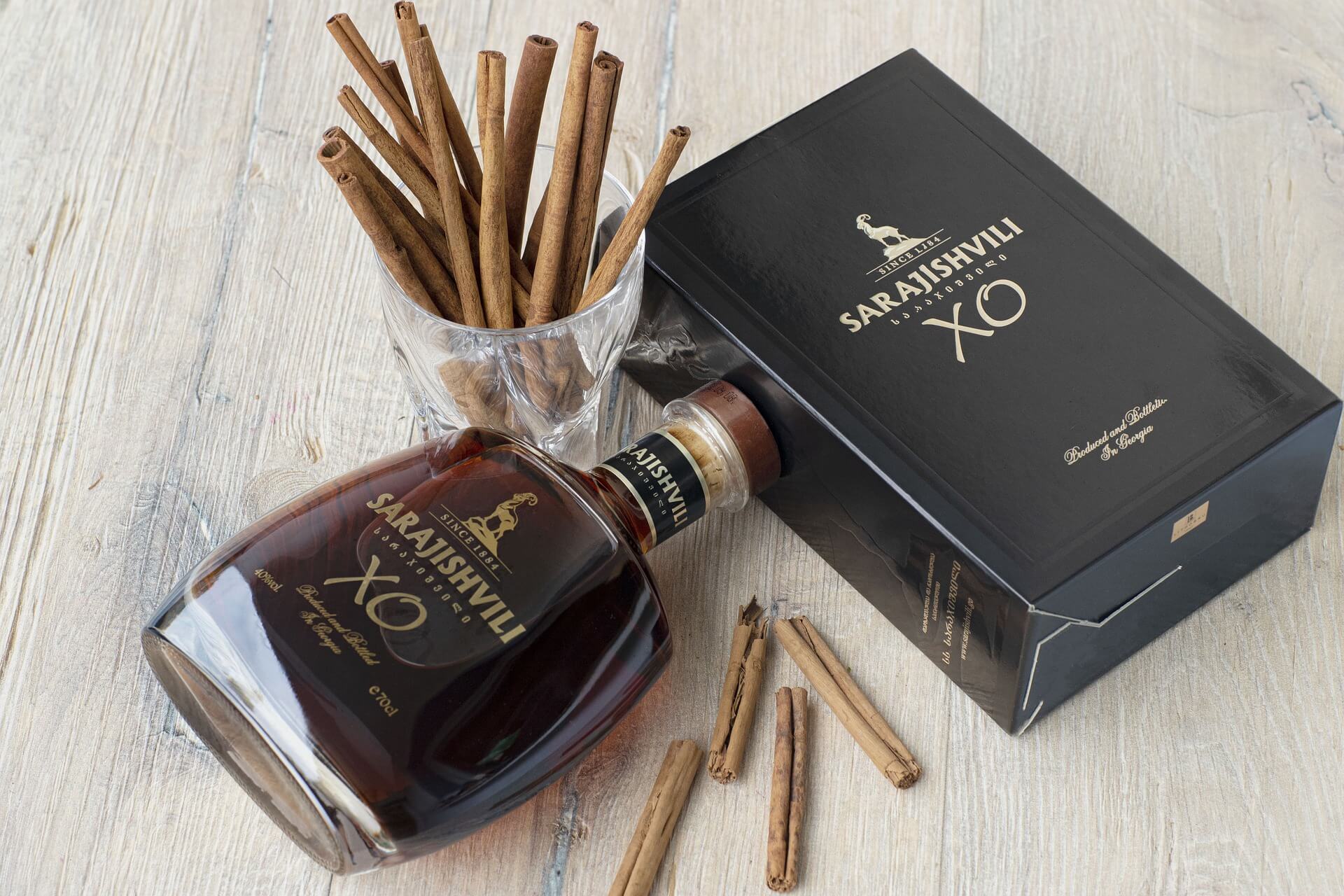 Saradzhishvili cognac. Photo: lukinIgor / pixabay.com.
Wine horn
Where there is wine, there is a vessel from which to drink it! Wine horns are usually bought with a pair so you can drink with a friend. Connoisseurs recommend getting the more expensive products. They are well finished and varnished on the outside.
Price . A cheap horn costs from 20 GEL.
Tip . There are souvenir horns for wine in Georgia. They are for beauty and do not hold liquid. If you want to buy a practical wine container, ask the seller to pour water into the horn and make sure it doesn't leak.
You can be indifferent to cognacs and not recognize Georgian wines, but it's absolutely impossible not to love Georgian cheeses! Georgians call kveli cheese . It is impossible to calculate the number of varieties of cheese made in this country.
What kind of cheese is worth bringing back from Georgia? Tourists usually take brine cheeses, such as suluguni. They are better able to withstand the trip back home. According to reviews, popular are Imereti cheese, Chogi, Kalti, Tenili, Kobi, Dampali, Guda and Chechili.
Price . Georgian cheeses cost from 10 to 20 GEL per 1 kg. The most expensive is Dambalkhacho – hard, spicy cow's milk cheese. It is sold for 100-120 GEL per 1 kg . This cheese is so delicious that it is a UNESCO World Heritage Site.
Tip . Go for the cheeses at the market. They will give you a taste of them before you buy them.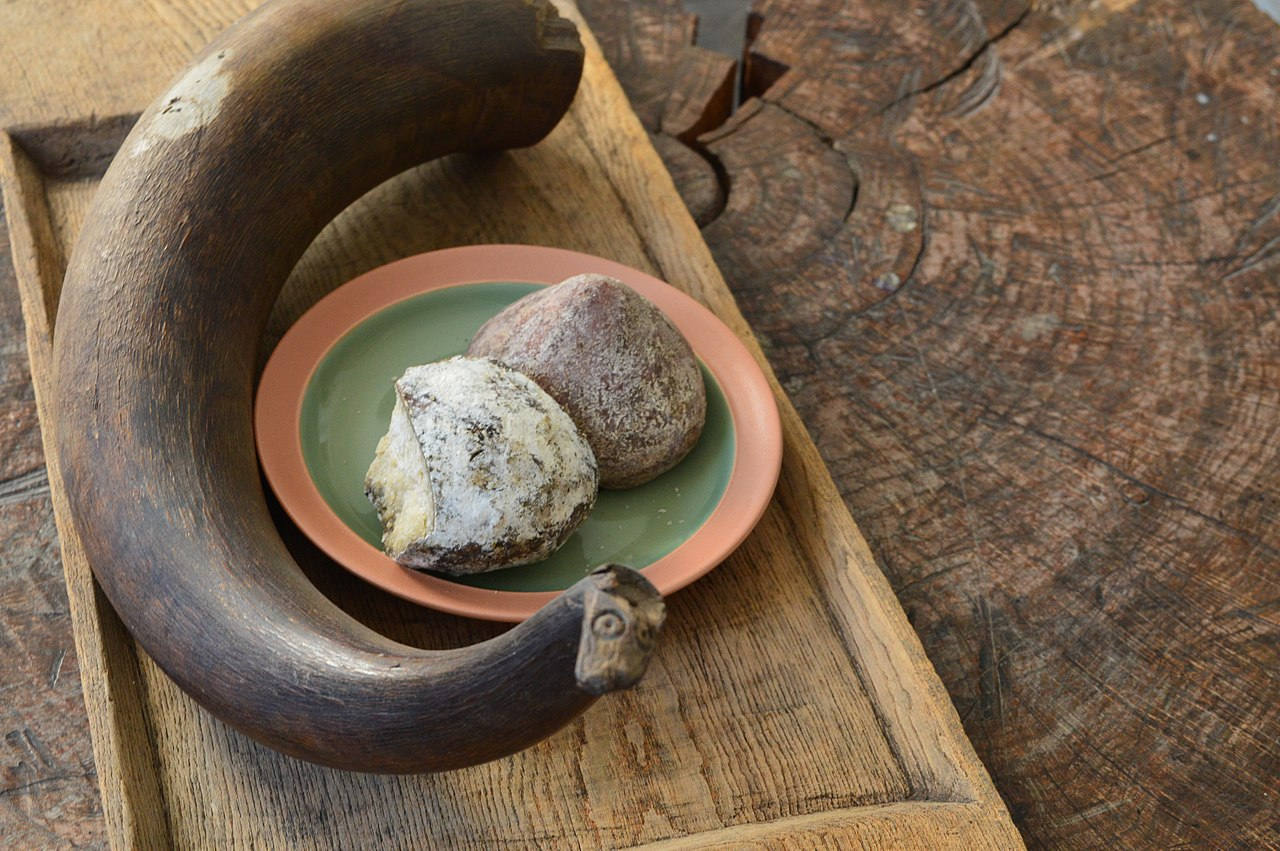 Dambalkhacho is a moldy Georgian cheese (Photo: wikimedia.org / Beqabai)
Spices
It is impossible to imagine Georgian cuisine without hymeli suneli, utsho suneli, ajika, tkemali sauce, savsebeli and svan salt. Spices are added to soups, meats and vegetables. Thanks to them, Georgian dishes acquire incomparable taste, aroma and rich aftertaste.
Price . Jars of ajika are sold at markets for 2-5 GEL. A 200g jar of svan salt costs 2.7 GEL. Prices for most dry spices start at 0.5 GEL per 100 g.
Tip . Don't know what to bring from Georgia for a housewife? Buy an original souvenir – dried flowers of marigolds, or Imereti saffron. They cost 30 GEL per 1 kg.
What to bring from Georgia. Here is a detailed shopping review
Sweets and honey.
What to bring from Georgia for a sweet tooth? First of all churcheli. Nuts or berries are strung on a string, dipped several times in a mixture of grape juice and flour, and left to dry outdoors. It turns out amazingly delicious and healthy product that adults and children love. Dark churchella is soaked in the juice of Saperavi grapes.
Honey-dipped nuts – gozinaki – also please all lovers of sweets. Berry pastila tklapi is in particular demand among tourists. It is made from the dried pulp of alycha without adding sugar, so the Georgian delicacy can be eaten by diabetics.
Price . Churchela costs 1-3 GEL, tklapi costs 2 GEL, gozinaki bar costs 1.2 GEL, Georgian baklava costs 1.2 GEL, and a jar of honey costs 8-10 GEL.
Tip . Tourists believe that they put chemical additives in green tklapi to give bright color, so it is not recommended to buy it.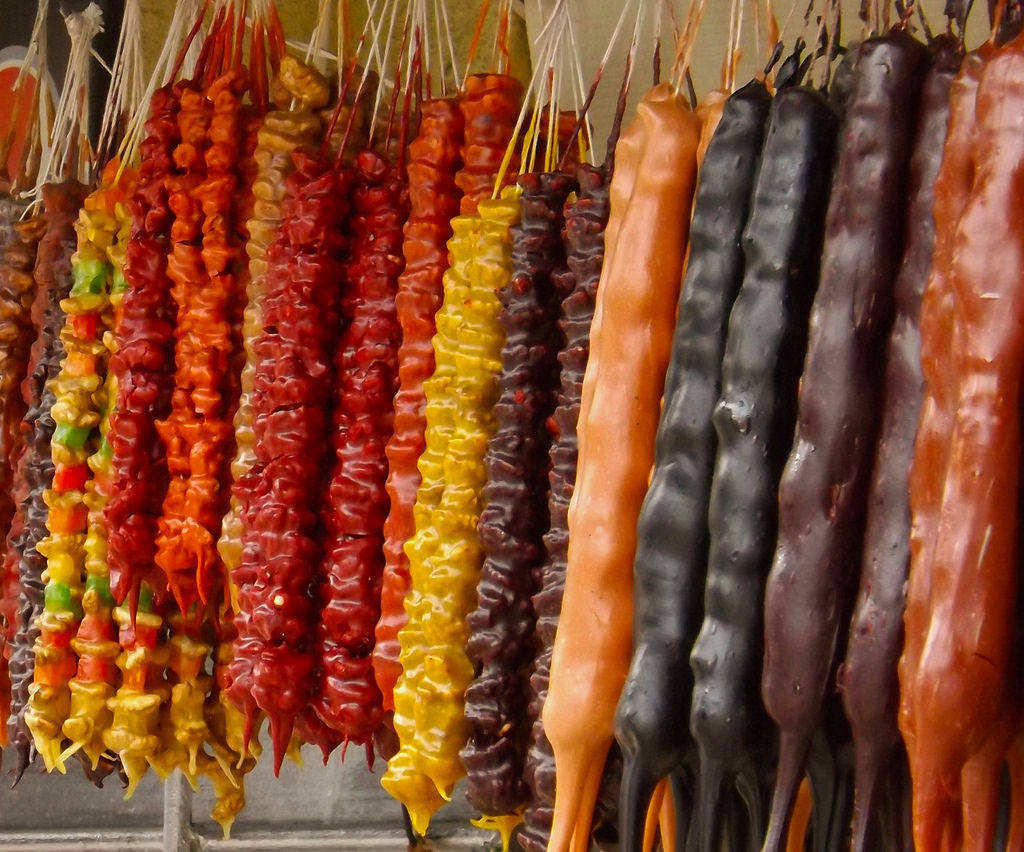 Churkhela at the Tbilisi market (Photo: young shanahan / flickr.com)
What else can be brought from Georgia
Nuts, 1 kg – 3,5-5 GEL.
Berry jam, a jar – 3-4 GEL.
Georgian tea, packet – 2,5 GEL.
Borjomi" mineral water, 1l – 1,1 GEL.
National Clothing – from 4-5 GEL to 1000 GEL.
Socks, mittens and scarves with Georgian ornaments – 4-5 GEL.
Souvenir weapons – from 10 GEL.
Pottery – 8-40 GEL.
Leather paintings – 55-100 GEL.
Chasing – 60-150
Rings with minankari – 45 GEL.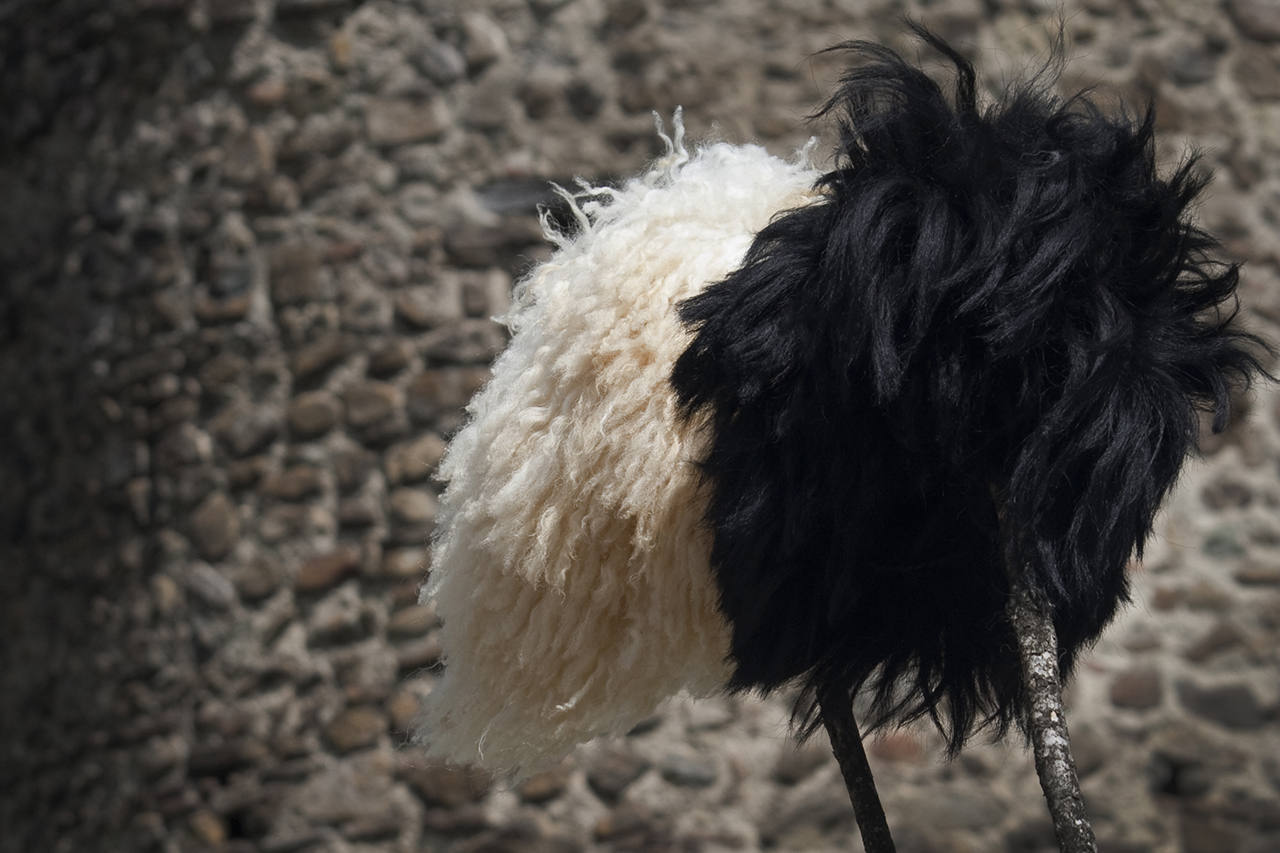 Georgian hats (Photo: wikimedia.org / Aaron Kor)
What can't be taken out of Georgia?
It is forbidden to take out of the country drugs containing narcotic substances, pornography and informational materials that compromise Georgia and insult its citizens. According to the law any weapon, except for souvenirs, cannot be taken out of the country. To take a weapon across the border you need a document that confirms the status of the goods.
What to bring as a gift from Georgia: 21 Souvenirs of the Land of Sun and Mountains
Georgia is an extraordinary country, which can be endlessly explored, admired, "tasted", and when you leave, leave a piece of your heart with the hope to return here more than once.
What to bring from Georgia as a gift? Sometimes it is very difficult to decide. Not because there is nothing, but on the contrary, there are so many options that it is very long and painful to choose (how can you choose one wine or one type of churchella?).
But Kidpassage bothered and made a list of the most colorful and tasty souvenirs that you can, and must bring from Georgia.
Content
What to buy in Georgia: a list of truly masculine souvenirs
Georgia is a country with character. It loves noisy feasts and is proud of its natural beauty. Every guest it joyfully welcomes, generously treating with national dishes.
And if we talk about shopping in Georgia, there are no fewer epithets. It is a special process, combining a unique flavor, centuries-old traditions, beautiful antiques and endless fascinating stories.
Tourists usually bring back from Georgia:
1. Drinking vessels for wine. The words "Georgia" and "wine" are almost synonyms. Wine drinking accompanies absolutely all events: this is how people get acquainted, socialize, celebrate holidays. Wine is drunk from a variety of devices: it all depends on the occasion. Each tourist in Georgia can buy one of the vessels and already at home maintain the table traditions in the Georgian way:
khanzi – horn for wine. Real khantzi can be bought only in Georgia. They are made of sheep and cow horns, decorated with silver and all kinds of stones. According to the Georgian customs horns should always be bought in pairs, so that there is someone to share the meal with, and from the large volume horns (about 1 liter) during the feast all guests drink in a circle;
Azarpeshi is a cup with a long handle, shaped like a scoop, but with low rims;
Akvani – a ceramic vessel in the form of a child's cradle, about 0,5 l in volume. It is used to drink to the birth of children;
tasi – a metal round cup without handles.
2. Smoking utensils and tobacco. Georgian ashtrays are real works of art. They are made of wood, bronze, ceramics and are decorated with Georgian inscriptions. As for tobacco, the markets mostly sell homemade tobacco of different strengths. The sellers recommend the beginners to choose the middle strength tobacco because the strength can make you feel worse if you are not used to it.
3. Dagger. It is impossible to imagine the dzhigit without the traditional weapon. Today, as before, the dagger is a symbol of courage. The best gift to buy is the ancient dagger, restored by modern craftsmen.
In some areas of Georgia a dagger is hung above the crib of newborn boys, so that they grow up to be real dzhigits from childhood.
4. The hat. Such hats are sewed in all Caucasian countries, but tourists mostly take them from Georgia. Locals do not wear hats, but they sell them as souvenirs very actively. The best way to buy products is not in tourist stores, but with craftsmen who sew hats in the traditional way.
Souvenirs from Georgia for women
In Georgia you can choose gifts for any taste, color and size of the purse. Locals are proud of their folk crafts and try their best to popularize them. Also Georgians are no strangers to a variety of modern trends. What kind of souvenirs to bring from Georgia for the fair sex? Here is a sample shopping list:
5. Pardagi – a lightweight, lint-free rug, in other words, palas. It is woven by hand everywhere, in all regions of Georgia, but especially famous for such products in Adjara, Tusheti and Khevsureti.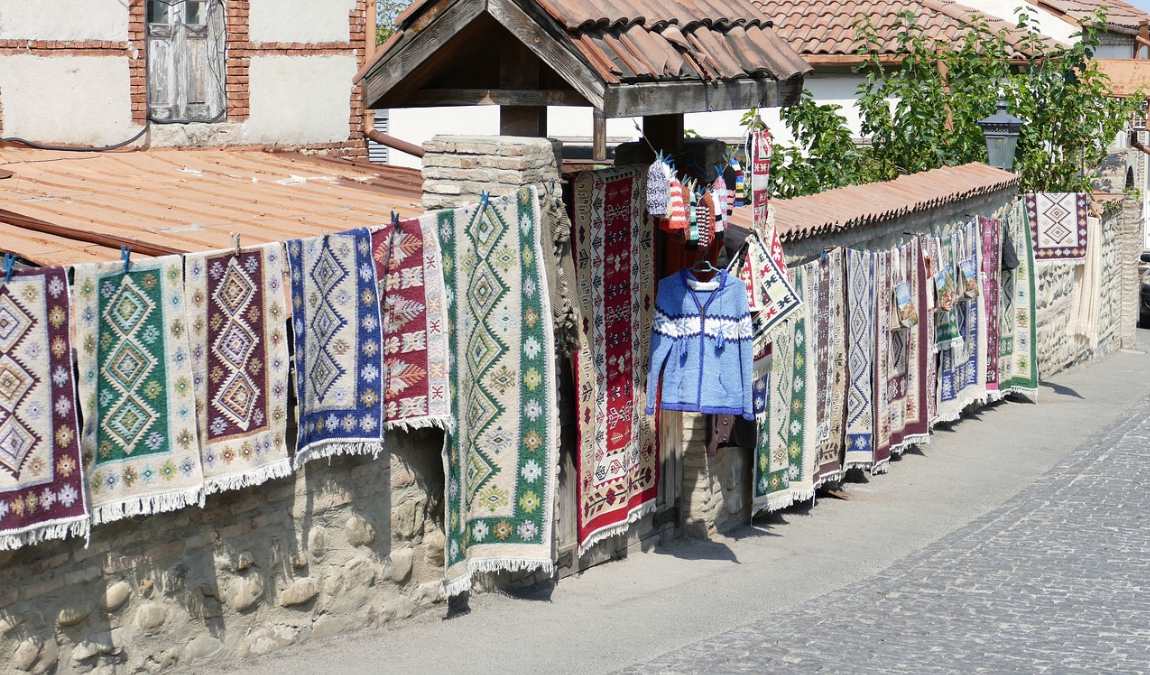 Pardagi have a threefold purpose: Georgians put them on the floor, hang them on the wall behind the guest bench, and can even make the bed instead of a blanket. Such a gift will be very practical and durable.
6. A keci is a traditional Georgian round clay pan. It can be used for baking in the oven, roasting over an open fire, or serving ready-made meals.
There are two types of ketsi: red clay, double fired, and white clay, enriched with quartz (such utensils beautifully shimmer in the sun).
You can cook in it without adding fat. Any housewife will certainly be happy to receive such a gift.
7. Minankari – decorations made of cloisonne enamel. Sofo Gongliashvili is one of the most famous Georgian jewelry designers, a modern living legend.
Her minankari stand out against other items not only by their perfectly matched colors, but also by the meaning that the master puts into them. Each of Sofo's creations is based on some kind of stories or ancient legends.
The process of creating jewelry is quite time-consuming, but such a souvenir is definitely worth bringing to the dearest person – mother, wife, sister, daughter.
8. Bracelet. In Georgia live devout and religious people, so thin gold and silver bracelets with the image of a cross and prayerful phrases (for example, "Save and Preserve") are very common here.
Almost all modern Georgian girls and women wear them, and it is especially honorable to receive such a bracelet as a gift from their father or a young man.
9. Clothes of local designers. Modern Georgian fashion designers (Anuka Areshidze, Ria Keburia, Lako Bukia, David Komakhidze and others) are known far beyond their country.
They create bright and quite daring clothes, which are happily worn by Hollywood stars and many famous politicians. Is not it an occasion to pamper yourself or your loved ones with beautiful clothes?
Edible gifts from Georgia: drinks (and not only) for adults
Georgia is considered a country of gastronomic pleasures. It is simply impossible not to stock up on edible Georgian delicacies. What to bring from Georgia as a gift? Here is a very short list:
10. Wine. Georgia is first of all wine and shashlik. If it is a problem to bring ready-made meat, then the wine – please: "Saperavi", "Kindzmaraouli". "Saperavi" , "Kindzmarauli" . , "Tsinandali" and many other hard-to-pronounce names.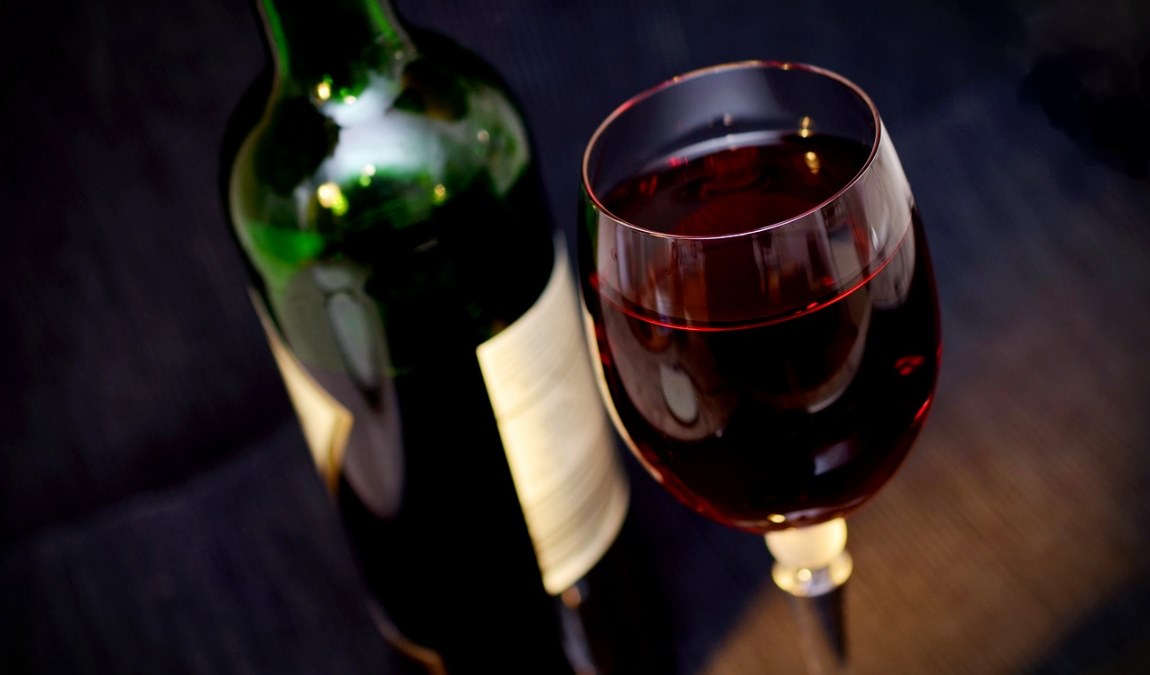 It is easy to get lost in them, but one thing is clear: all Georgian wines have excellent taste, and if you don't know what to take, take any of them, you can't go wrong!
According to official statistics, on the territory of Georgia there are over 550 varieties of grapes.
11. chacha. If Georgia is wine, then Adjara is chacha. The strength of the drink varies from 40 to 90 % vol. Chacha is prepared in almost the same way as moonshine, but without adding yeast and sugar, as the fermentation occurs due to fructose and natural wine yeast.
In terms of taste, it is more similar to brandy than moonshine. Georgians take mostly grapes as a base, but apricot kernel chacha, honey, fruit and spicy herbs are also quite popular.
12) Mineral water. The name "Borjomi" is certainly familiar to all readers of this article, but Georgia is also famous for other mineral waters.
For example, "Nabeglavi" is a purifying water, it helps to remove harmful substances from the body. "Sairme" Bakuriani" , "Bakuriani" . Lughela" , "Zvare" . Zvare. Tskaltubo" and "Likani" from Georgia are in no way inferior to "Borjomi" in their healing qualities.
13. Cheese. There are a lot of sheep in Georgia, and Georgians use sheep's milk to make excellent cheeses. The most popular cheeses are Imereti cheese (which is used for stuffing khachapuri) and suluguni. It is recommended to buy these cheeses at the market. There you can savour a lot and choose the most suitable for your taste.
14. Spices and sauces. Dry ajika, chopped suneli, coriander, all kinds of mixes for certain dishes and, of course, aromatic svan salt-something from this list must be brought to your family and friends.
Green and red tkemali, pomegranate sauce, green adjika with nuts, classic and Mingrelian, many kinds of satsebeli, these gifts will not spoil while traveling and will be remembered for a long time with their extraordinary taste.
Georgian sweets for children
How can you visit Georgia and not try local sweets? And once you try them, you will not be able to deny yourself the pleasure to buy something delicious as a gift for your relatives. What to bring back to your child from Georgia?
15. Honey. Georgia is famous for its honey, which, incidentally, is considered the most ancient in the world. You can buy it all over the country, but if we believe the reviews of tourists, the most delicious and flavorful product is sold in the botanical garden of Batumi. 5000 plants on 120 hectares – this is the key to creating the best honey in Georgia.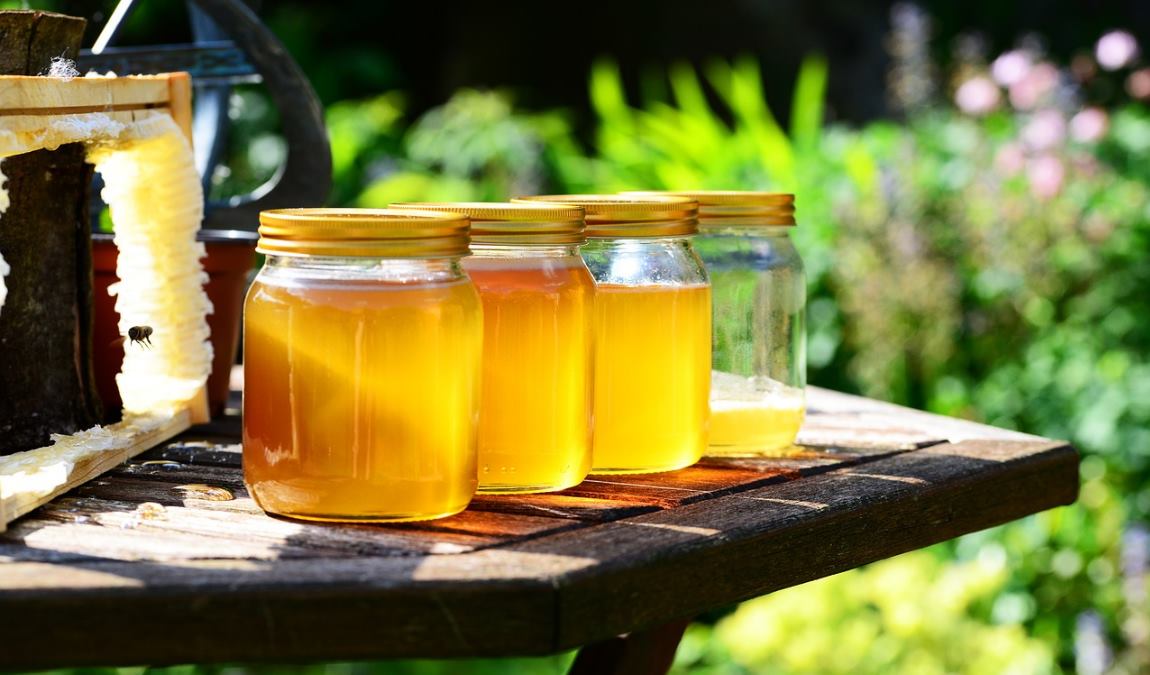 16. Jam. The assortment of this product is very diverse: in Georgia they traditionally make jams from mandarins, lemons, kiwi, figs, walnuts and the most unusual – from feijoa. They are inexpensive, and for children it is a very useful and tasty treat.
17. Churchkhela is a traditional Caucasian sweetness, which locals call "Snickers" jokingly. It is prepared as follows: nuts (walnuts and hazelnuts) or dried fruits are strung on a thread, pomegranate or grape juice, thickened with flour, and dried in the form of long sausages. In Georgia, you'll find several dozen kinds of churchella.
18. Pastilles are thin sheets of dried fruit puree that look a bit like Armenian pita bread. It is based on apricots, apples, peaches, and other fruits. Pastilles are made with a minimum of flour, but absolutely no sugar. It is a perfect treat for those who watch their figure and their health.
19. Baklava – drowning in syrup sweetness. It is difficult to transport these kinds of souvenirs from Georgia, but if well packaged, then everyone will just love this delicacy. By the way, there is even a "House of Baklava" in Batumi. They say that it is extremely delicious there.
20. Gozinaki is almost like kozinaki, only Georgians do not pour sugar caramel on nuts and seeds, but natural honey.
Gozinaki is the most popular treat on Georgian New Year's tables.
21. Dried persimmons. Persimmon trees grow everywhere in Georgia, like apples in Russia or Ukraine. Fresh ripe persimmons are very difficult to transport, but dried persimmons are easy.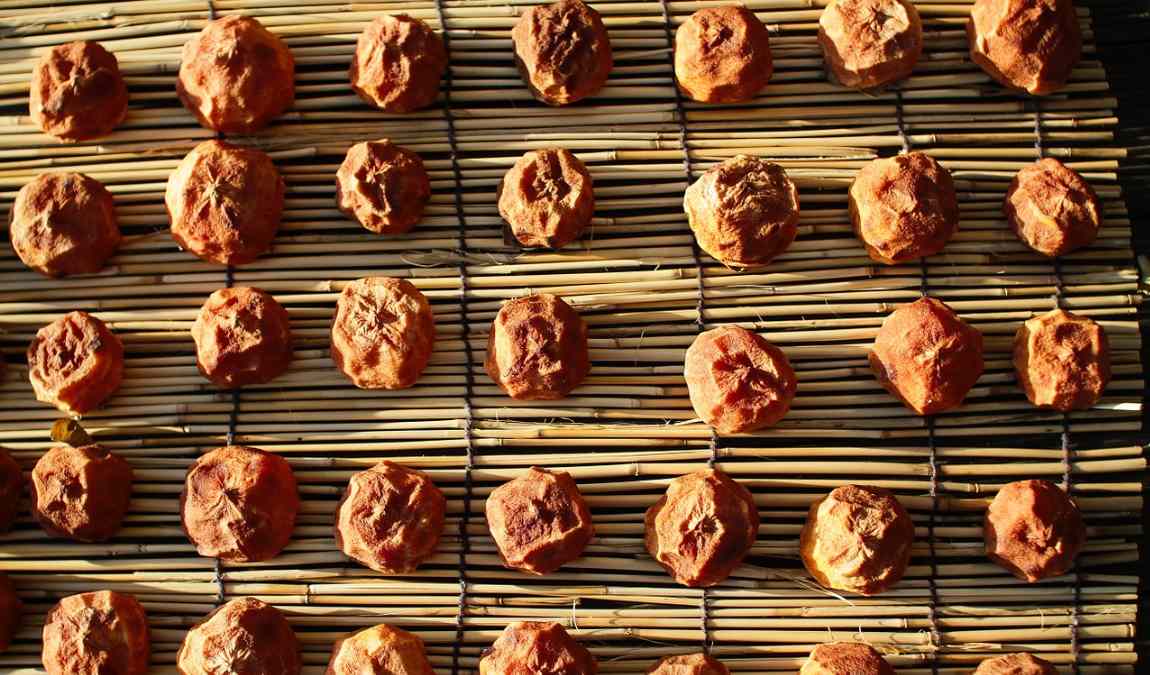 Georgians dried persimmons in the following way: they strung the peeled fruits on strings and hung them in the open air. Very tasty and unusual!
What can not be taken out of Georgia: a one-point list
Georgia is one of the most hospitable countries in the world. This is evident in the attitude towards tourists (locals are always happy to treat their guests), as well as in Georgian customs regulations.
It is allowed to take out of Georgia almost everything, of course, within the law. All kinds of antiques, daggers and jewelry are allowed to buy, but they will be allowed through the border only if their owner presents receipts.
But what gifts cannot be brought from Georgia are items of historical and cultural value for the country (sculptures, paintings and other unique items). In special cases, with special permission from the local Ministry of Culture, it is possible to take them abroad.
There is a nuance concerning the export of Georgian currency: not more than 4 banknotes of each denomination are allowed. For larger amounts you must obtain a permit from the National Bank of Georgia.
Georgia is a country, where every guest is surrounded by warmth, care and unprecedented hospitality. But more than that, Georgia never lets a guest leave empty-handed.
The list of things to buy in Georgia as a gift offered in this article is not complete. It can be extended ad infinitum, but one thing remains unchanged: everything you want to bring from this Caucasian country, will fully convey its unique flavor.