What to bring from the Dominican Republic.
The tropical Dominican Republic can not leave without positive emotions. Tourists are surrounded by bright colors of the sea, sky and green jungle; the taste buds enjoy rum cocktails and exotic fruit juices; the noise of the sea and the sounds of merengue caress the ears. How to share this tropical idyll with friends? Bring colorful souvenirs and gifts!
To make the gifts from this country look like real Caribbean exotics, rather than reminiscent of the factory made in China, we've compiled a list of the best options for you to bring from the Dominican Republic as a gift.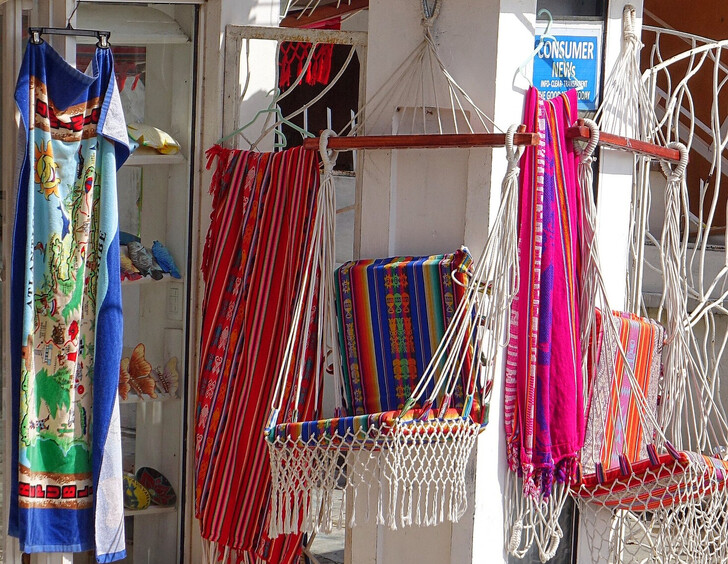 What gifts to bring from the Dominican Republic
The original souvenir that you can bring from the Dominican Republic will be the faceless dolls – Lima. The Dominican Republic produces unusual dolls – beautifully decorated and decorated, but with a blank face. Some tourists are frightened by such dolls, thinking they are a variation on voodoo dolls from the neighboring country of Haiti. But Dominican dolls are just a tribute to the local culture, which is a mix of peoples: natives, Spaniards, Africans. Lima dolls usually hold a basket or a bouquet of flowers. Most dolls are made of a special material – cold porcelain, but there are also less fragile specimens of clay and cornmeal. The simplest specimens will cost from $3.
As small gifts from the Dominican Republic you can bring:
Souvenirs of seashells and starfish . They will cost from $1.
Handicrafts made from coconut shells . You can buy: dishes, decorative items, magnets, amulets.
Paintings by local artists . The minimum price for the works of Dominican artists is $5. Most of the paintings depict seascapes, portraits of colorful personalities, settlements of local residents.
Painted plates . Local plates differ from the Chinese original ornaments. There are not only round, but also square copies. The average cost of a souvenir plate is $3.
Shark charms . Amulets are made of shark's teeth. Perhaps this is the most original of the budget options, what to bring from the Dominican Republic as a gift. Prices for shark amulets start at a few dollars. It is believed that such an amulet has a strong shark energy and brings the wearer good luck.
Handmade rugs . Dominican rugs are colorful, woven from coarse pile. They are not distinguished by refinement, but fit well into interiors in ethnic style.
A unique souvenir from the Dominican Republic is a larimar stone. The blue gem is often called the Dominican miracle. The uniqueness of the generally inexpensive stone is that it is mined only in the Dominican Republic. The only mine in the world that produces larimar is located near the town of Barahona. The most frequent choice is to frame the stone in silver, while the most beautiful specimens are made in gold. The most precious stone is the dark blue one, as larimar loses its color with time. Silver jewelry starts at the market at around $10.
What rum to bring from the Dominican Republic
Rum is the most popular gift from the Dominican Republic. After all, the local rum is considered one of the best in the world. There are several types of Dominican rum:
Light – with a mild and sweet taste. It is most often used to make cocktails.
Gold – with a noble amber-gold hue. It is consumed pure, sometimes added to cocktails.
Dark rum has the most intense flavor, and is almost never consumed pure. Dark rum is used in cooking and baking, in particular for impregnating rum cakes.
Flavored – with the addition of fruit juices. Its taste resembles that of tropical cocktails.
Strong – in taste, in its pure form resembles our vodka.
Premium – aged rum, consumed chilled in its pure form. It is aged in oak barrels of 5 years and more.
It is not recommended to buy rum from street vendors, even if you are offered a free tasting. Such a drink may have a pleasant taste, but you will not know the history of its production. Tourists in reviews about what rum is better to bring from the Dominican Republic, they write that it is also not worth buying in specialty stores – the prices there are overpriced. The best option – the usual supermarket.
To find out how long the rum was aged in an oak barrel, you can read the inscription on the label. "Anejo" – one year. "Extra Viejo" – three to five years. "Reserva" – more than 5 years. In reviews, tourists write that the higher the aging of rum, the lower the risk of a hangover in the morning. Rum with aging up to 5 years is about 10-15 dollars. With aging for more than 5 years – up to 40-50 dollars.
The most popular rum producers in the Dominican Republic are Brugal, Barselo and Bermudes. They are called the 3 B's. To avoid miscalculation with the quality, buy rum not cheaper than $10-15 for a bottle of 0.5 liters. The best variant of gift rum is "Barcelo Imperial", which has an ageing of 12 years. In 2000, "Barcelo Imperial" rum was recognized as the best in the world. One bottle will cost about $35-40. Also respected by locals and tourists are: "Brugal 1888," "Brugal Siglo de Oro," "Bermudez 1852 Aniversario." But "Punta Cana" rum is considered too touristy by the locals.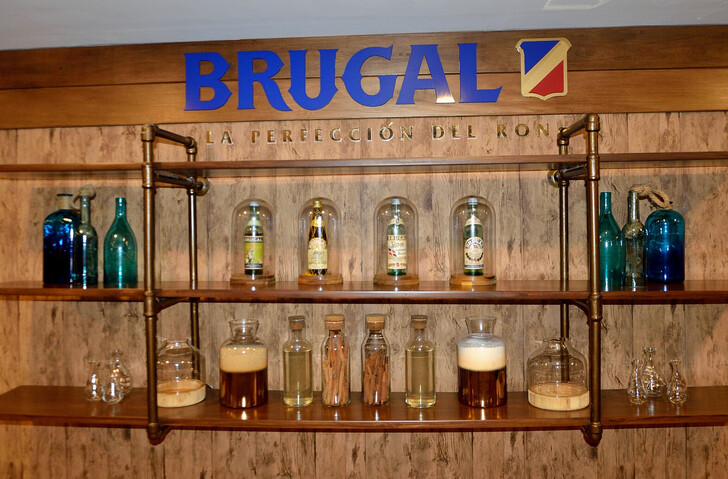 Rum-based alcoholic drink "Mama Juana" is offered. In addition to rum, it includes herbal gatherings, honey, spices, red wine and wood noble species of trees. The drink is attributed many medicinal properties. "Mama Juana is considered by Dominicans to be an elixir of life and a strong aphrodisiac. In addition to the finished drink, in the Dominican Republic you can buy a dry kit for the preparation of "Mama Juana".
In Russia you can bring no more than 2 liters of spirits. Alcohol from Duty Free and goods in luggage are added up – of course, not all tourists are checked on arrival, but alcohol can be legally confiscated when exceeded.
What cigars to bring from the Dominican Republic
The most "masculine" gift that you can bring from the Dominican Republic are cigars. Most cigars in the Dominican Republic are made by hand. They consist of three parts: the cover sheet, the filler and the binding sheet. Cigars come in two shapes: parejos (straight, cylindrical shapes) and figurados (indirect, shaped shapes).
There are several sizes of cigars:
The shape and size, as well as the diameter of the cigar determines its taste, aroma, and richness. All this should be taken into account when choosing cigars from the Dominican Republic as a gift.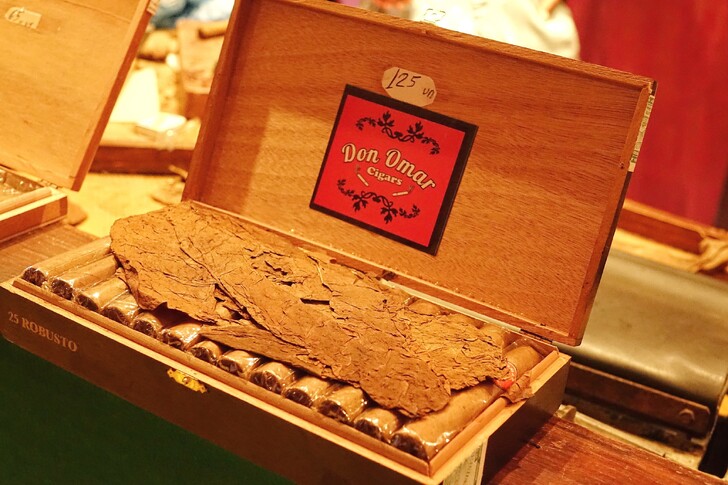 Travelers do not recommend buying cigars on the beach – they often offer the cheapest tobacco, wrapped in banana or palm leaves. Quality cigars (eg, "Arturo Fuente") cost from $ 15 apiece, a souvenir box of cigars in small size – $ 50. Apart from Arturo Fuente, the brands Davidoff, Courvoisier and Carbonell are considered high quality.
The maximum number of cigars allowed for export is 50 pieces. Tobacco in its pure form – 250 grams.
It is more reliable to buy in specialized stores – before buying you can consult with a seller, smell the proposed options and even taste the most popular types. For a large batch of cigars is worth going to the tobacco factories – they are located in Santo Domingo and La Romana.
By the way, even if you don't smoke, it's worth bringing some cigars home. You can use them as an air freshener. When making cigars, tobacco leaves are sprinkled with various syrups and honey. In the home, the cigar gives off a pleasant light aroma of dry tobacco and honey.
What kind of coffee to bring from the Dominican Republic
Coffee, strong and sweet, is the favorite drink of Dominicans. Everywhere you can find locals relaxing over a cup of coffee, or with a thermos filled with a hot drink with plenty to spare for the day. The local Arabica, grown at the plantations around Barahona, Sibao, Okoa, and Bani, has a mild taste without the characteristic bitterness.
Another advantage of local coffee is that 90% of all Dominican coffee is grown under organic conditions, without the use of chemicals or pesticides. Dominican coffee is grown on small farms, which eliminates low-quality conveyorized production. Such coffee is called organic coffee.
The most popular variety of coffee in the Dominican Republic is "Santo Domingo". Despite the name, the coffee is not grown in the capital, but in the highlands. Santo Domingo" coffee is sold under different brands. The beans are medium roasted, but taste like dark roasted coffee. The flavor of Santo Domingo has chocolate and nutty notes with a slight, delicate acidity. This coffee is an inexpensive and practical option for what to bring home and friends from the Dominican Republic.
Brought coffee from the Dominican Republic and don't know how to make it?
Pour 2 tablespoons of finely ground coffee with sweetened water, add nutmeg (to taste) and let it infuse for 2-3 minutes. After that you need to pass the coffee through a cloth filter and add milk.
The "Santo Domingo" variety of coffee is worth trying:
"Induban Gourmet" – has a soft, creamy flavor. The complex floral-vanilla aftertaste of this coffee is appreciated all over the world.
"Cafe Pilon . This type of coffee grows in an area surrounded by vegetation with a high content of essential oils. Due to this, the coffee has an unusual aroma of spice and tea rose. There is almost no traditional bitterness, with a citrusy acidity in the aftertaste.
"Cafe Tinto . The name of this coffee is not accidental. Its wine aroma is distinctly vinous and fruity. The taste has berry notes.
"Santo Domingo Aroma" . This coffee is not grown on such a high altitude like the original "Santo Domingo". That is why it has a less tart and rich flavor. The taste has notes of chocolate and dark fruits.
"Blasercafe Osoa Santo Domingo. This coffee lacks acidity. It has a spicy, peppery flavor with hints of chocolate. The drink is very invigorating because of its higher caffeine content.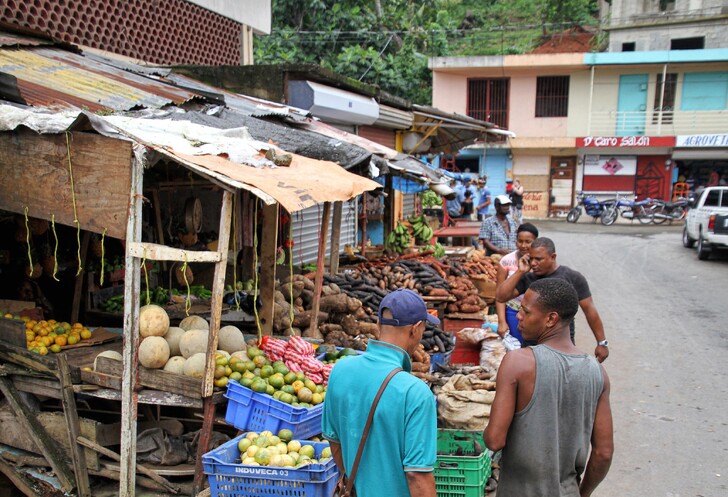 The second most popular coffee in the Dominican Republic, after Santo Domingo, is Barajona. The acidity of "Barajona" beans is very low, the taste is based on chocolate and black plum notes, there are also tones of caramel, tobacco and nuts. Monte Alto" produces a special series for coffee machines called "Espresso".
The exact price depends on the type of coffee. On average, 100 grams of roasted beans will cost $2-3. A 450g package of ground coffee will cost from $8-10. Green beans for self roasting can be bought for $17-20.
What cocoa to bring from the Dominican Republic
Cocoa balls are sold in the Dominican Republic. Such balls are made from cocoa beans (dried, roasted and ground) mixed with sugar, vanilla, cinnamon and other spices. Sometimes red pepper is added to the mass. The cost of one cocoa ball is about $1, a jar (10 pieces) from $5.
The balls are grated and poured with hot milk. The optimal ratio for one cup: 200 ml of milk and one cocoa ball. In these proportions, you get a delicious cocoa "like from childhood. If you want a richer drink, more like hot chocolate than cocoa, you should use 2 cocoa balls. You can use water instead of milk – but then you should bring the mixture to a boil. You can make the drink thicker by replacing milk with cream.
Cocoa powder, as we are accustomed to, is also sold in the Dominican Republic. A 250 gram pack of local cocoa will cost you $5. Chocolate bars with a high content of natural cocoa beans cost from 2-3 dollars.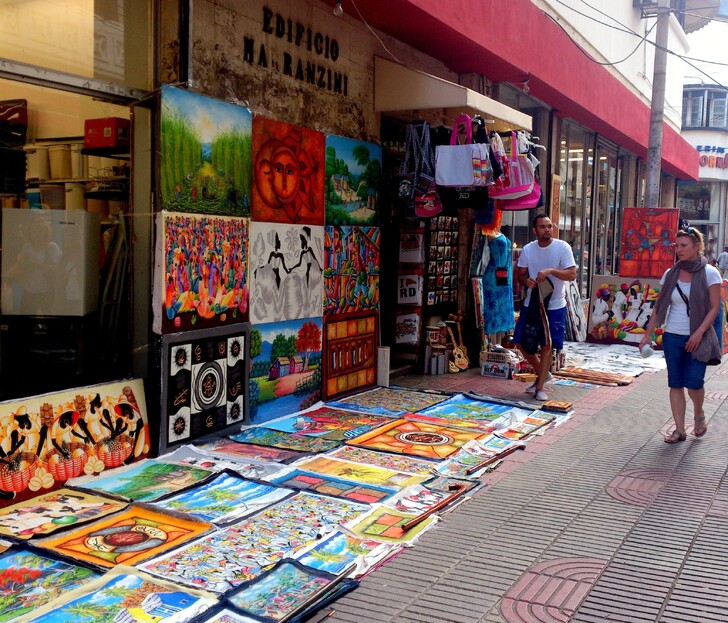 What to bring from the Dominican Republic
In tourist shops most cosmetics are offered with low-quality composition – silicone, alcohol. Pay attention to expiration dates – natural cosmetics should be short. In reviews of what to bring from the Dominican Republic, tourists recommend to buy cosmetics in beauty centers for locals.
What cosmetics to bring from the Dominican Republic? The basis of Dominican beauty products are vegetable oils, animal fats and various extracts. The most popular cosmetics among our countrymen are:
Creams based on snail slime "Baba de Caracol" . The series of creams includes hair products, accelerating hair growth and promoting rapid cell regeneration; face creams, having a rejuvenating effect.
Cocoa butter products. The oil is used to moisturize dry skin and rejuvenate. There are products for hair, face and body, lip balms.
Coconut oil . In its pure form, tourists use it to get an even tan. In creams – to moisturize the skin. A small 220 ml bottle of coconut oil costs from $3-5. Choose bottles labeled Virgin Coconut Oil.
Whale Spermaceti Cream . The rejuvenating cream is a favorite of local women whose skin stays firm and taut for a long time. According to reviews, the cream has a cumulative effect – with long-term use wrinkles are significantly smoothed. A 57g jar will cost from $30-40.
Cream with noni fruit extract. The cream has a lifting effect and gives the skin a matte finish. It costs from $20.
Popular anti-cellulite scrubs with coffee beans, sea salt and cane sugar. For small souvenirs you can buy soap with coconut oil or black soap made from bananas.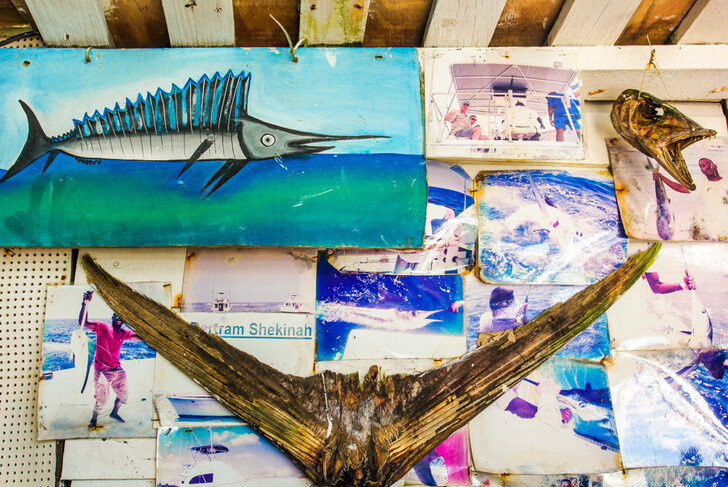 What fruit to bring from the Dominican Republic
The average annual temperature in the Dominican Republic is +24 degrees, so fresh fruit is available year-round. It grows here:
Oranges . They are used in the Dominican Republic only for juice. Dominicans add sugar and ice to the fresh juice.
Mango . The fruit was imported from India, but it has grown well. There are now over a hundred different varieties in the Dominican Republic.
Avocado . The Dominican avocado is larger than the avocado we are used to and has a very delicate, creamy flesh.
Passion fruit . A small fruit with a sourness is ideal for transportation: it has a hard skin, the flesh is securely protected.
Pineapples . It is said that it was from the Dominican Republic that the first pineapples went to Europe. Pineapples in the Dominican Republic are sweet and juicy.
Carambola .When cut, the fruit looks like a star and can be used to decorate desserts.
Limoncillo . Sold in sprigs similar to grapes. The flesh is under the thin skin, excellent thirst quencher.
Noni . The moldy cheese-scented fruit is incredibly beneficial, and its extracts are used in the fight against cancer.
Anona . The fruit looks like a 10 cm long cone. Under the rind is a delicate flesh, resembling custard in taste.
The average cost of 1 kg of fruit is $1. There are no restrictions on the export of fruit. How to bring fruit from the Dominican Republic? It is better to use plastic baskets for transportation. They are submitted to the luggage along with the suitcase.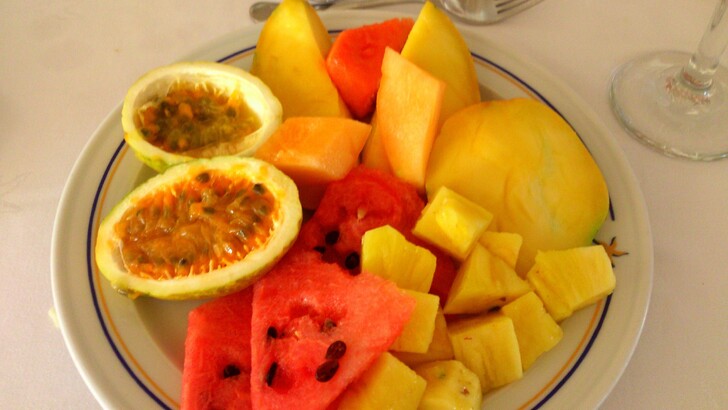 What is prohibited to take out of the Dominican Republic
You can not take out of the Dominican Republic national currency – bring local pesos as a souvenir will not work. Also forbidden to export: products of animal origin (meat, milk), some kinds of orchids, self-extracted barnacles and starfish from natural reserves, the core of a palm tree, shells of turtles and corals, untreated precious and semi-precious stones.
What can tourists bring back from the Dominican Republic? Alcohol (from the country can take up to 3 liters), fruit, coffee and cocoa – in unlimited quantities. If you plan to buy a lot of alcohol, it is better to take a dry set for "Mama Juan". It doesn't fall under the restrictions. Prepare a drink according to the recipe is not difficult – there are detailed recommendations on the Internet.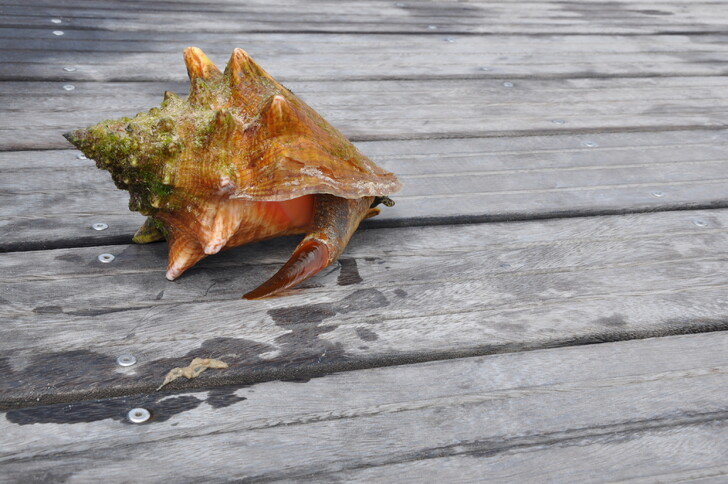 Reviews of tourists
What to bring from the Dominican Republic according to the reviews of tourists? Local rum, cigars and coffee. Tourists do not recommend buying these products in Duty Free, as the prices there are much higher, and the choice is limited. Also, do not buy alcohol and cigars from beach vendors and souvenir shops at hotels.
What to bring from Punta Cana? In the Dominican Republic, the range of souvenir goods is not particularly different in different resorts. Punta Cana does not have any special goods. It is the largest resort, so all possible available options are represented. In Punta Cana, tourists are advised to visit the shopping centers: Palma Real Shopping Village and San Juan with a large grocery supermarket.
In the markets to buy goods, too, is not advised – only some author's handicrafts and paintings. Prices in the markets are often inflated by 3-5 times. Even haggling, tourists are usually overpaid at least 2 times.
WHAT TO BRING FROM THE DOMINICAN REPUBLIC?
If you are looking for information on what to bring from the Dominican Republic as a gift to your family, friends, colleagues, it means that your trip is already in its final stages. I will tell in detail about all the cool gifts and souvenirs. There will be not only magnets on the fridge. But also things that you can only buy in the Dominican Republic, which are sure to delight your friends.
Table of contents:
What to bring from the Dominican Republic as a gift: general facts
The golden Dominican trio

Cigars
Rum
Coffee (not tea!)

Resources to help the traveler

The most adequate car rental – DiscoveryCar
Tours to the Dominican Republic, cheaper only to steal – Level Travel
Villas, apartments, hotels – Hotellook
Excursions with Russian guides – Tripster
Transfer from the airport to the hotel – Intui

We went to a souvenir shop in Santo Domingo. By the way, such a selection of mugs in the Dominican Republic is very rare.

What to bring from the Dominican Republic as a gift: general facts and tips

Below will be not only a list of souvenirs that are brought as a gift. But I will also write prices, where it is better to buy, give tips and recommendations.

As for general tips for buying any souvenirs:

Almost all souvenirs can be bought in duty free at the airport. But the prices there are 3-4-5 times higher than in Dominican stores. Do not put off buying gifts until the end of the vacation. Because then you will greatly overpay for it.
There are a lot of souvenir shops, especially in tourist locations.
If you buy gifts out of the store, always haggle.

Usually you can get 50% off the starting price. This is not Egypt, where the starting price is 5 times higher, but still the bargaining is obligatory.

Important to know:

It is forbidden to take out of the Dominican Republic weapons, antiques, and blabla and so on down the list, just like in other countries. But it is also forbidden to take coral and money out of the country. If you collect banknotes from all over the world, you can always take 1-2 bills in a purse, no one will check. But keep in mind that such a ban exists.

Do not forget that the Dominican Republic is an exotic country and the diseases are exotic here: all about the extended health insurance.

The Dominican Golden Three: What to bring from the Dominican Republic?

Probably 90% of all travelers take something from these three. And many of them take everything and lots of it. And if you are asked what you associate the Dominican Republic with, you too would say rum, cigars, coffee.

Cigars and cigarillos

What we can not find, and if you find it, then for a high price, here they sell in every souvenir shop. And the prices are not high at all. Most tourists, even if they don't smoke, take home Dominican cigars as a souvenir.

Good to know:

A cigar differs from a cigarillo only in diameter and length, well sometimes a cigarillo may have a filter. It is believed that a cigarilla is a ladies' version of a cigar. It is thinner and more elegant. But unlike cigarettes, the coarsely cut tobacco is wrapped in tobacco leaf, not paper.

I personally do not smoke myself, but the smell of a cigar, I love it. It's not a lit cigar. It was nowhere near cigarettes.

As you can see, standard cigars are sold by the piece and for 100 pesos (this is about $2).

Below are a few things to know about buying cigars in the Dominican Republic.

Sold by the piece.
It is recommended to buy in decent stores and shops. Cigar sellers sometimes walk along the beach and offer tourists. Very often a dried banana leaf is used instead of tobacco.
The price for 1 cigar, not premium, is 100 pesos or $2.
This is a great gift for anyone who smokes and a loved one or colleague. It's probably not right to give a non-smoker one of these, but I bought myself a few extra ones. Just to have some.
All about cigars in the Dominican Republic, the caliber, manufacturers and more at the link.

Not only the main national alcoholic drink of the Dominican Republic, but also the national idea. Rum here is sold everywhere, it is affordable, the choice is enormous. Every well-known cocktail in the Dominican Republic includes rum.

Here is an article detailing everything about this drink. How it is made, what are the producers, how to choose rum, what kind of rum to use and what kind to take as a gift.

Here are a few facts about rum in the Dominican Republic, if you do not have time to read the article:

There are a huge number of producers in the country, but the most important are Brugal, Barcelo, Bermundez. They are also called the 3Bs.

For information, Bacardi is also available here, but it is expensive because it is imported. Don't forget that it's Cuban rum.

About coffee and tea

Let's start with tea. People often ask me, after reading the Internet, what kind of tea to bring from the Dominican Republic? I don't know who writes this and where. But:

Important to know:

There is no culture of tea drinking in the Dominican Republic from the word go. Here they only drink coffee. You can drink tea at home, but here you can only drink coffee – that's what the waiters sometimes told me as a joke. In the stores there are exactly two types of tea: Lipton black tea in bags, and Lipton green tea in bags. There is no other choice. They don't grow, sell or drink tea here .

About coffee

Coffee is the second national drink here after rum. Or maybe even the first. They drink it everywhere, all day long, at every opportunity.

In the Dominican Republic, in the south of the country, there are coffee plantations at an altitude of about 1000-1400 meters. This altitude and the special climate are said to make Dominican coffee one of the best in the world. It is very high in caffeine and the beans are full of oils. I don't know if this is a good thing or not. But for a coffee machine, probably not very :).

Here is this Santo Domingo producer, the most popular in the Dominican Republic.

Coffee as a gift from the Dominican Republic is a must for any trip. My wife and I buy 7-10 pouches of ground coffee as gifts for friends and parents when we go home.

A good coffee in the Dominican Republic is Santo-Domingo, a producer in the capital. A pack of ground coffee 250gr costs on average about $ 2-3.
I recommend coffee as a great souvenir of the sunny Dominican Republic.
Read more about coffee in the Dominican Republic here.

Larimar jewelry

First, let's break down what Larimar is. Larimar is a semi-precious stone. It consists of 95% calcium silicate and sodium hydrate. I don't know why this information, I got it from wikipedia. And I have no idea what it is .

But now the normal information:

So this mineral, not to say it's rare. It is mined in 7-8 mines in different parts of the planet.
But it is in the Dominican Republic, 15 km from the town of Barahona, there is a mine with a whole layer of Larimar – blue in color.
Nowhere else in the world, or yet to be found, is Larimar mined in this color.
The brighter and more saturated is the color of the stone, the more expensive it is. The more murky the stone, the cheaper it is.
You can buy either just a stone or a processed Larimar in some kind of jewelry. Popular ones are:

beads
rings
earrings
pendants .

Important to know:

Usually, good quality Larimar that you can't take your eyes off of in its raw form is not sold. All the good ones go to the jewelry industry. As for the cobblestones and stones, they are the low-grade specimens that are never used.

Personally for me, it is a gift for a lover. But everyone is different.
Usually they bring jewelry. And as you can imagine, this souvenir is just for the fairer sex.
Hint: Larimar is also called blue amber. Actually, this semi-precious stone has the same audience as amber. If there are lovers of amber jewelry in your environment, Larimar will love it as well.
Learn more about this stone, where to buy it, how much it costs, and its history in the article: Larimar – blue amber of the Dominican Republic.

Cosmetics: snail cream

Many people advise bringing cosmetics from the Dominican Republic. Honestly, I'm not sure that the advice is great. Locals consider cosmetics from the U.S. and Europe to be of higher quality. And the fact that they sell all sorts of body oils based on coconut milk, so it is sold everywhere in the world.

Look for jars like this in drugstores and big stores. They also come in tubes.

But in the Dominican Republic, there is one line of cosmetics that is popular with the locals, which tourists take home and which is very unusual. It is a cosmetic line for skin care of the body, face, as well as hair. These creams are made on the basis of snail slime and the name of the line: Baba de Caracol.

What kind of cosmetics it is, how much it costs, where to buy it read in detail in the article on the link.

Paintings: What to bring from the Dominican Republic?

Local artists paint oil paintings in tourist places. They are usually very bright, cheerful with a special Caribbean spirit. Paintings are both very small, almost A4 size, and up to several square meters.

The choice of paintings and sizes is huge. If you look closely, the paintings are still hanging on the wall on the left in the alley. This is in the city of Sosua.

All the paintings are unique and hand-drawn. And even if the subject is the same, you still can't find two identical paintings.

Important to know:

Paintings are sold many places. But if you're careful, then sometimes you can see that it's the artist who's drawing them, and not the usual reseller. He usually sits with his easel in a far corner and draws the next beauty.

So, in my opinion, if you are going to buy a painting, it is better to buy from such guys. First of all you will support the poor artists in the Dominican Republic. Secondly, they are cheaper and you can get a bigger discount. And third: if you need some kind of special subject for a painting, you can order a painting from such a guy and two or three days later pick it up.

Paintings are sold on all beaches in souvenir shops in tourist areas of the Dominican Republic.
Prices: from $10 to $200. For $150 a Jafa guy in Las Terenesa, painted a painting at the request of my friends 1.5m by 2m. They wanted a giraffe. I gave them the giraffe, or rather Jafa painted it.
Remember that any painting after purchase is removed from the frame and wrapped in paper and cardboard tubes. That you could normally take it on the plane.
At home, of course, you still need to spend more money for the frame in a picture framing studio.

Mamahuana: What to bring from the Dominican Republic?

Very briefly, since there is a big article in this guide about a purely Dominican drink, Mamahuana.

I will only say that it is an infusion of special wood, spices, ground clams, wine, honey and of course rum. Not without rum, of course. In very unusual batches they even add ground turtle penis. Today, of course, it is forbidden, but at home what the Dominicans do not add there.

They drink it in doses, as a medicinal tincture. For flu, sore throat, runny nose, and of course, as with all the peoples of the world, there is a special remedy for the male force. So that it would always stand. Here in the Dominican Republic is this mamahuana.

In the gift shop, the choice of ready-made Mamahuana just cosmos. They ask $2 for the smallest one on the bottom left corner.

Smaller bottles of this potion can be purchased from $2-3.

The link details everything about Mamahuana, how to make it yourself, where to buy the base and how to bring it home in large quantities.

Cocoa beans and more

We will not dwell on this point in detail, because at this link is a great article about cocoa in the Dominican Republic.

I will only say that cocoa is loved here, it is grown in the Dominican Republic, and it is sold everywhere and is not expensive. In stores in the country you can find cocoa in the following forms:

In grains or in beans. Mostly bought by tourists, as it still needs to be ground and there are no additives at all. Locals do not buy cocoa beans because they think the product is not ready for consumption.
Powder. Exactly the same as ours. You can't even tell the difference in taste. It is definitely not suitable as a gift.
The third option is the most interesting and I recommend to take it from the Dominican Republic:

Cocoa balls.
These are jars of eight to ten balls. These can be shavings or you can drown them in hot milk or just water.
They usually already contain sugar, vanilla, and maybe something else.
It's at least original and unusual. I throw one ball in a glass of milk and put it in the microwave. The main thing is to stir a couple of times and you have a great chocolate milkshake.

Important to know:

The Dominican Republic has very good quality bitter chocolate made from local cacao beans. And it makes a great gift, too.

Lima doll or faceless doll.

An interesting and unusual souvenir. The Lima doll is a purely Dominican phenomenon. There are 5 or 6 versions of why the doll has no face. One of the most popular is that the wife of a Spanish conquistador was fond of creating different dresses for her dolls. She was so keen that she didn't pay attention to faces. The dolls were made by potters of clay, and this lady already dressed the dolls in different brightly colored dresses.

This version does not claim to be true. It was told to me by a salesman in a souvenir shop.

The Lima doll is a clay doll in Dominican national attire. It is always a vivid image. The dolls come in different sizes, sometimes the dresses are sewn from fabric and sometimes from clay and then painted. But always the doll is missing a face.

It is an interesting and original gift to connoisseurs of such creativity.
You can buy it absolutely in any souvenir shop.
The price starts for small clay pieces from $4. For a doll of medium size are usually asked for about $ 10.

Magnets, mugs, spoons

My aunt collects teaspoons and plates from all over the world. And my sister, bells and mugs with symbols of different cities. We used to travel around Europe and come across a huge number of such souvenirs. Yes, even in St. Petersburg, you know that such goodness in every taste and color. It's all mass factory production and there is plenty of it everywhere in Europe.

In the Dominican Republic, as for such mass-produced souvenirs – it's just a disaster. All sorts of spoons, plates, bells with the Dominican flag you will not find here. Magnets, yes, there are for $2-5 a piece. But the selection will disappoint even the most unsophisticated shopper. The largest and most reasonable number of magnets I saw in duty free on the flight from the Dominican Republic, for $ 5 each.

The largest selection of keychains and magnets at $5 was at the duty free in Las Americas. On the streets of tourist resorts this range is not found.

But in the souvenir shops will be anything, and everything listed above in the article. And the magnets on the fridge can be 10 different things and nothing else.

Tip:

Even if you are only the first day on vacation and found a magnet you like, buy it. Otherwise you'll be biting your elbows later.

In conclusion: what to bring from the Dominican Republic as a gift to relatives and colleagues, the question is simple. Of course: rum, coffee, cigars and mamahuana! And everything else is optional:) Remember, everywhere in the souvenir shops haggle. Prices from the original, it's okay to drop by 40-50%.

The coolest emotions from people to whom you will give souvenirs from the Dominican Republic!

Found a mistake – write in the comments.

IMPORTANT: Below are links without which you can't organize a dream trip to the Dominican Republic.