Greek cuisine – what dishes are worth tasting?
The impression of the country will not be complete if during the trip you do not try the national cuisine in local establishments, especially when it comes to Greece. Greeks love, and most importantly, know how to cook, turning the national Greek dishes into a work of art.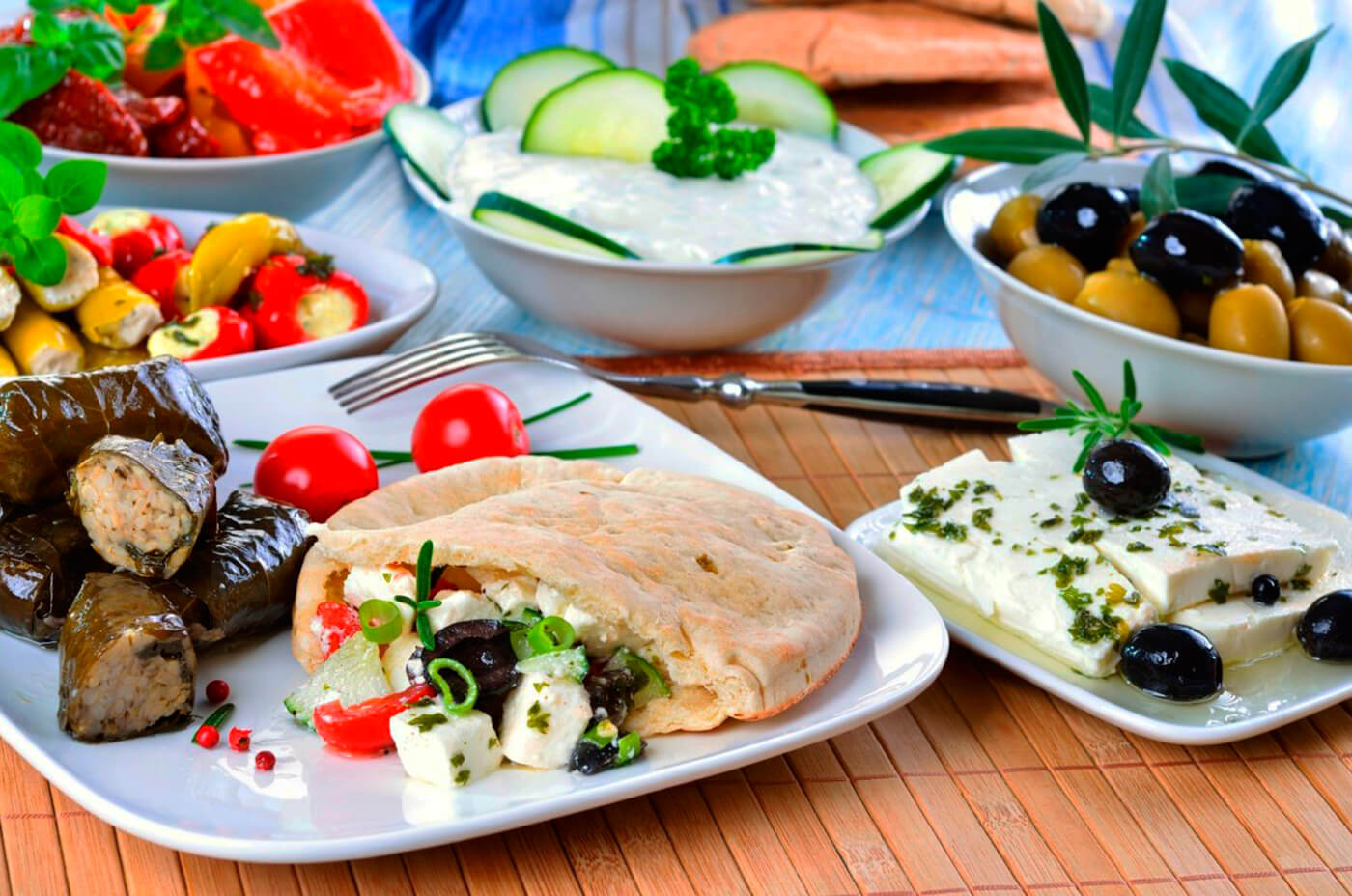 The peculiarities of Greek national cuisine
The national Greek dishes are distinguished by a multifaceted game of flavors and benefits. Many nutritionists for weight normalization recommend adhering to the Mediterranean diet based on the principles of Greek cuisine.
The benefits of the national cuisine of Greece are due to simple but important factors:
The use of healthy products – fresh vegetables, herbs, cheeses of their own making, seafood, fruits;
Greeks do not abuse fast food;
the most popular and traditional product is olive oil, which is added to many national dishes and its benefits have been known for thousands of years;
national dishes are seasoned with lemon juice instead of salt, citrus fruits are added to main dishes (meat and fish), in marinades, desserts;
Greeks often consume a lot of dairy products: yogurt, goat's milk, feta and bryndza.
The main feature of the national cuisine – natural, organic products, most grown and produced in the country.
This is interesting! The national Greek cuisine is a certain lifestyle. According to statistics, the Greeks are less likely to suffer from heart disease and cancer, obesity. The first book on Greek food culture was written in 330 BC.
The first dishes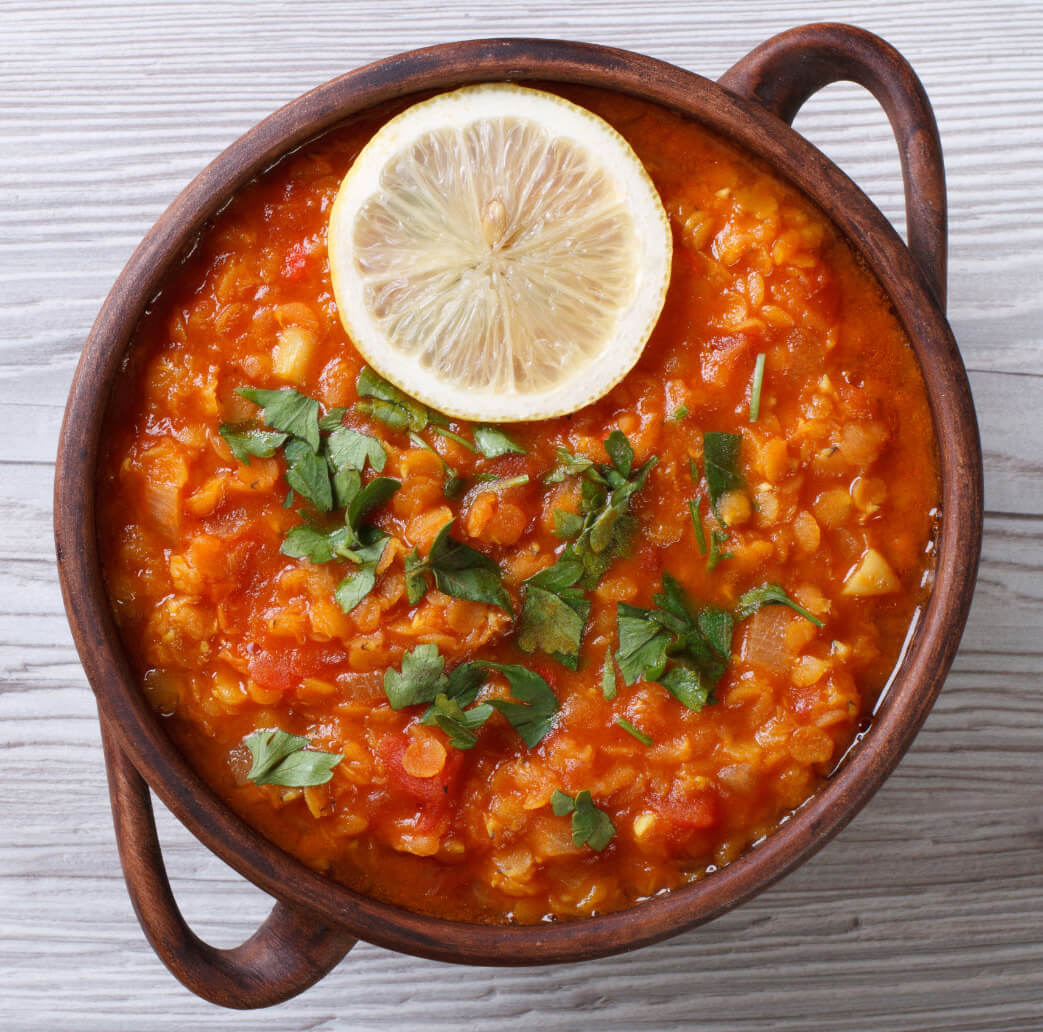 Fakess
First courses are not popular in the national cuisine, as a rule, they cook soups pureed with vegetables.
But still in Greece you have to try soups as well:
"Fasolada" is a traditional bean soup;
"Fakes, a lentil soup to which is accompanied by salted fish, cheese (mostly bryndza), olives and red onions. These soups are offered in hot weather.
In the winter, more filling and hearty soups appear on restaurant menus:
"Avgolemono," a rice grits soup with chicken broth with whipped egg and lemon juice;
"Vrasto" – the national beef soup.
Greek appetizers
Traditionally, every meal begins with appetizers that stimulate the appetite. They are served in plates of small diameter. Snack dishes that Greeks love themselves and recommend tourists to try:
"Zazziki" is both an appetizer and a sauce made with yogurt, fresh cucumbers, olive oil, and fragrant garlic;
"Dolmadakya" – analog of traditional stuffed cabbage rolls and dolma, a snack of rice, minced meat wrapped in grape leaves;
"Kalamarakya" – calamari fried until crispy;
"Taramasalata" – a national dish of smoked cod roe, olives, herbs, lemon and vegetable oil;
"Tirokafteri" – traditional soft cheese appetizer and peppers (spicy varieties).
Salads
There are two types of salads in the national cuisine of Greece:
Among the hot salads, the following are popular.
"Brocola." – A traditional dish of broccoli.
"Pandzari" is a beet salad.
"Melidzanosalata" is a mixture of roasted eggplant, vegetable oil, spices, lemon, and fragrant garlic. Sometimes yogurt and tomatoes are added to the dish, and green onions are seasoned. Nutritionists call this dish flawless in terms of the principles of proper nutrition, and gourmands rightly consider this combination of products to be ideal in taste.
National cold salads include fresh vegetables, spice mixes, a variety of cheeses, olive oil and lemon juice. They are traditionally served with wine or grape vinegar.
"Hortu" is a traditional dandelion dish, the main ingredient being radicchio.
"Horiatiki" or rustic salad – in our parts the dish is better known as "Greek salad." It includes tomatoes, cucumbers, sweet peppers, onions, olives, aromatic spices and olive oil, supplemented with feta cheese. You will surely be interested to try the Greek salad in its homeland.
"Lahano" – a salad of white cabbage, carrots, root and celery leaves, some housewives complement the salad with sweet peppers.
Much of the country's food culture is influenced by Italian cuisine. This influence is reflected in the use of products common in Italy, such as rucola. Some regions of Greece offer a salad made of rucolla leaves – "Roca". A popular recipe is sun-dried tomatoes, rucolla, and parmigiano-reggiano cheese.
In Crete, they love the traditional salad "Dakos" made of special, large croutons, they are slightly soaked, tomatoes are placed on top, finely diced crumbled feta cheese. The mixture is dressed with olive oil mixed with oregano. Sometimes dakos breadcrumbs are replaced with small dakakia breadcrumbs.
Main dishes of Greece
The traditional Greek dishes of the staple group are made from meat, fish and seafood. There's plenty to choose from and try.
Meat dishes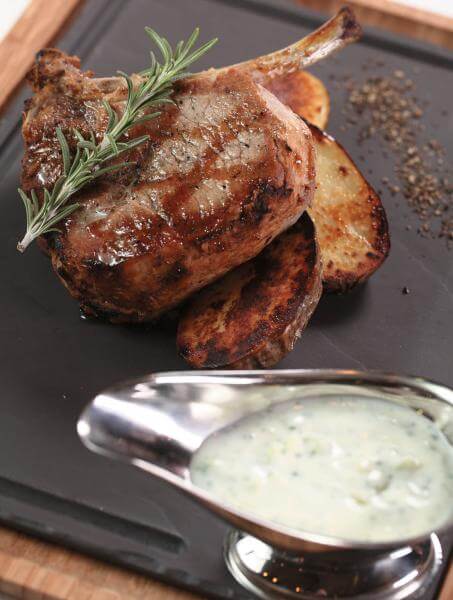 "Brisoles."
The culture of national Greek cuisine is based on one fundamental rule – no need to overcomplicate. A good dish, according to the Greeks, is prepared as quickly and easily as possible, which is why they prefer to simply bake the meat in any convenient way. Meat is eaten in different ways, but if you are traveling in the mountainous regions, it is worth trying roasted game or boar meat. Traditional Greek meat dishes:
"Brisoles" – juicy, flavorful meat on the bone;
"Souvlaki" – compact kebabs;
"Kondosouvli" – the equivalent of our traditional kebab;
"Paidakya" – traditional baked ribs (most often lamb);
"Gyros" – a flatbread dish similar to döner kebab or shawarma, but different in that it necessarily includes fries.
"Kokorezi. Real foodies will surely want to try this dish, because how appetizing it sounds: the internal organs of a lamb wrapped in guts and baked in the oven.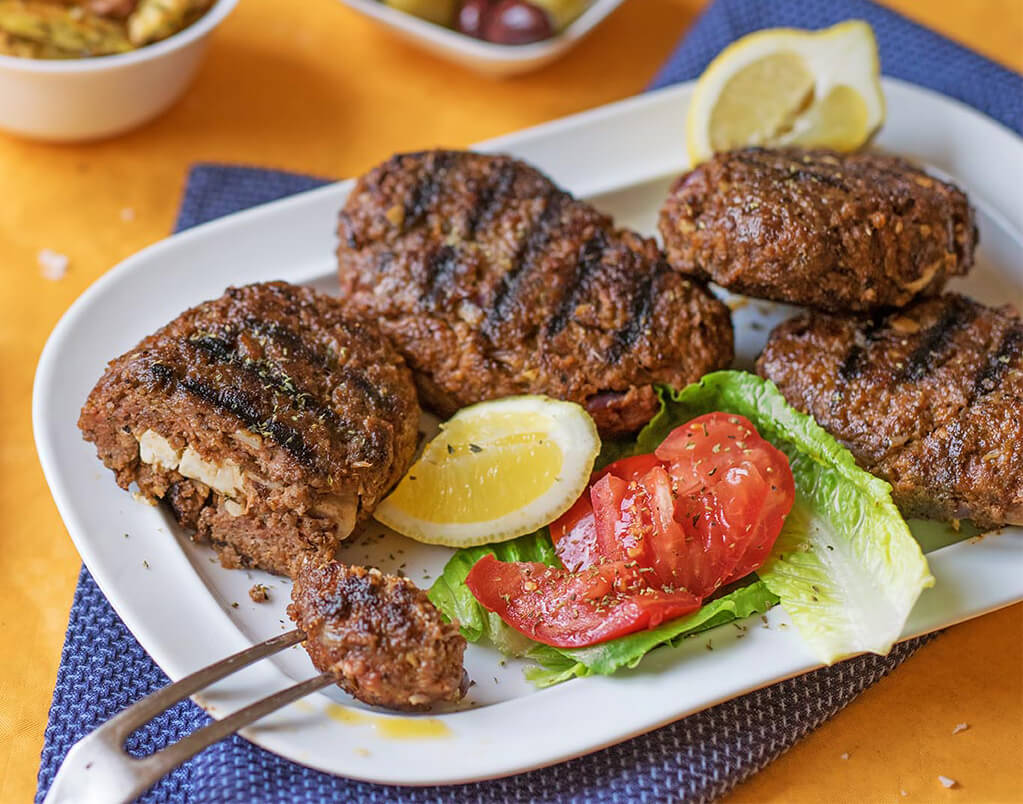 "Beefettes.
"Bifteki" are the usual chopped cutlets of various diameters, seasoned with aromatic herbs, cheese, various vegetables.
The national traditions of Greek cuisine are based on the culture of many peoples, for many decades they were formed under the influence of the Turkish yoke:
"Sudzukakia" – traditional cutlets thickly seasoned with spices;
"Kebabs" – a masterful dish prepared in the northern regions, where the Turkish diaspora has settled.
First of all, this category refers to homemade meat or game in clay pots with vegetables. The most common variant of the name is "Kleftico."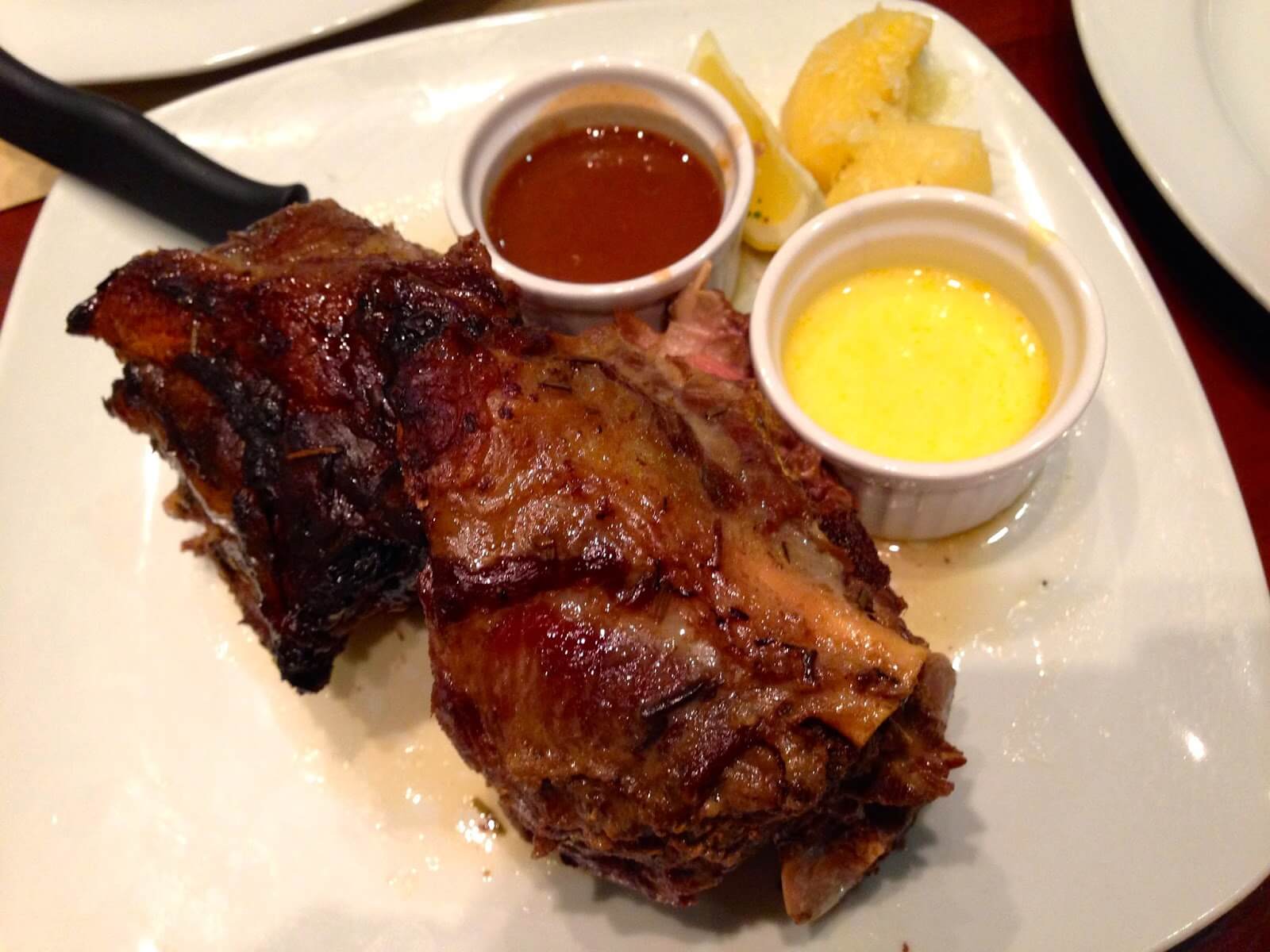 "Arni lemonato."
Treats of national Greek cuisine that are a must-try:
"Kuneli" – rabbit stew with vegetables;
"Arni lemonato" – lamb cooked under a lemon marinade;
"Kokonisto" – beef under a tomato marinade;
"Moussaka" is a popular traditional dish of the Balkans. It is prepared from eggplants, minced meat, tomatoes, potatoes, cheese, onions, then baked with Béchamel sauce and cheese;
"Pastizio" – layered casserole of pasta, minced meat, traditional white marinade.
The meat is garnished with rice and vegetables.
Useful things for tourists! To see what to bring back from Greece as a gift, see this page.
Dishes from Fish
The question of what to try in Greece is very important for every tourist: fish and seafood. Native Greeks treat the gifts of the sea with honor, because the state is located on the coast of the sea.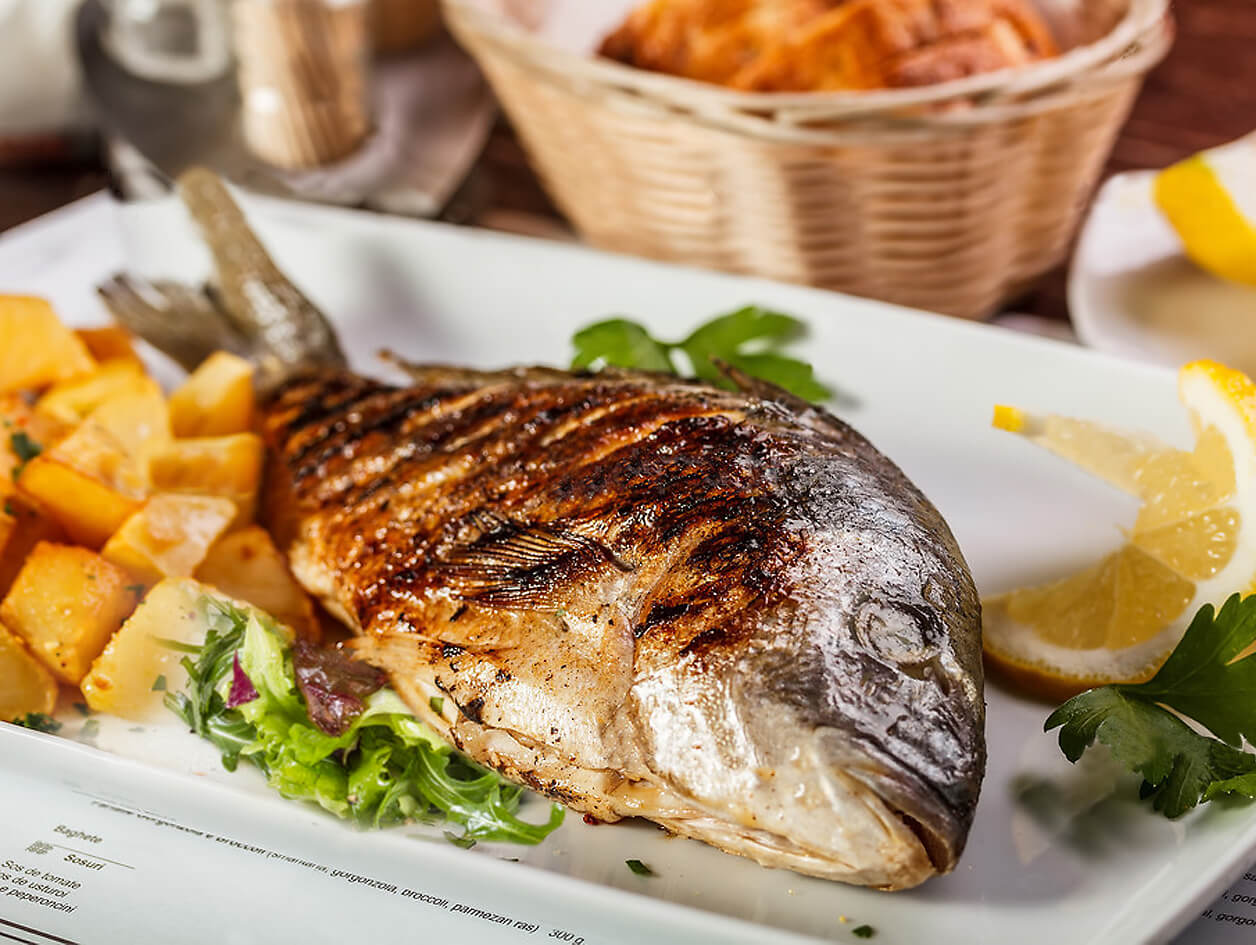 Big fish is baked on coals or grilled, seasoned with vegetable oil and lemon juice.
Smaller fish such as sole, mullet, sultana are fried. Cod, stingray, swordfish, shark (small, Mediterranean) are also fried most often.
Certain fish are used exclusively in the process of cooking ukha. The fish is served separately with a marinade of vegetable oil and lemon, and the broth is served separately.
Lake varieties of fish such as trout, sturgeon or salmon are better to try in the central regions or in Macedonia.
Importantly, the traditional approach to cooking is the perfect freshness of products. The price is determined by the place of catch – local fish is more expensive than imported. Fish menu in restaurants is more expensive than the meat menu.
Seafood is represented as a separate section of the menu.
Baked Octopus
Octopus: baked or boiled;
Squids: traditional baked – "Calamaria Tiganita", fried with cheese stuffing – "Calamaria Yemista me Tiri";
cuttlefish stewed with spinach leaves;
shrimp: fried or stewed in a tomato and cheese marinade;
Traditional mussels steamed or in a tomato and cheese marinade.
Useful information! The best national dish in Greek cuisine is lobster with pasta, called "Macaronada me Astako".
Gifts of the sea are given special attention and used to prepare culinary masterpieces that will easily charm the most demanding gourmets. If you want to try something special, try the prawn dish cooked in tomato sauce and seasoned with feta cheese, or the octopus dish in sweet wine seasoned with spices.
Desserts
The traditional sweet dishes of Greek cuisine are primarily a Turkish heritage. By the way, the tradition of drinking coffee made in a turkey also remains from the Ottoman Empire.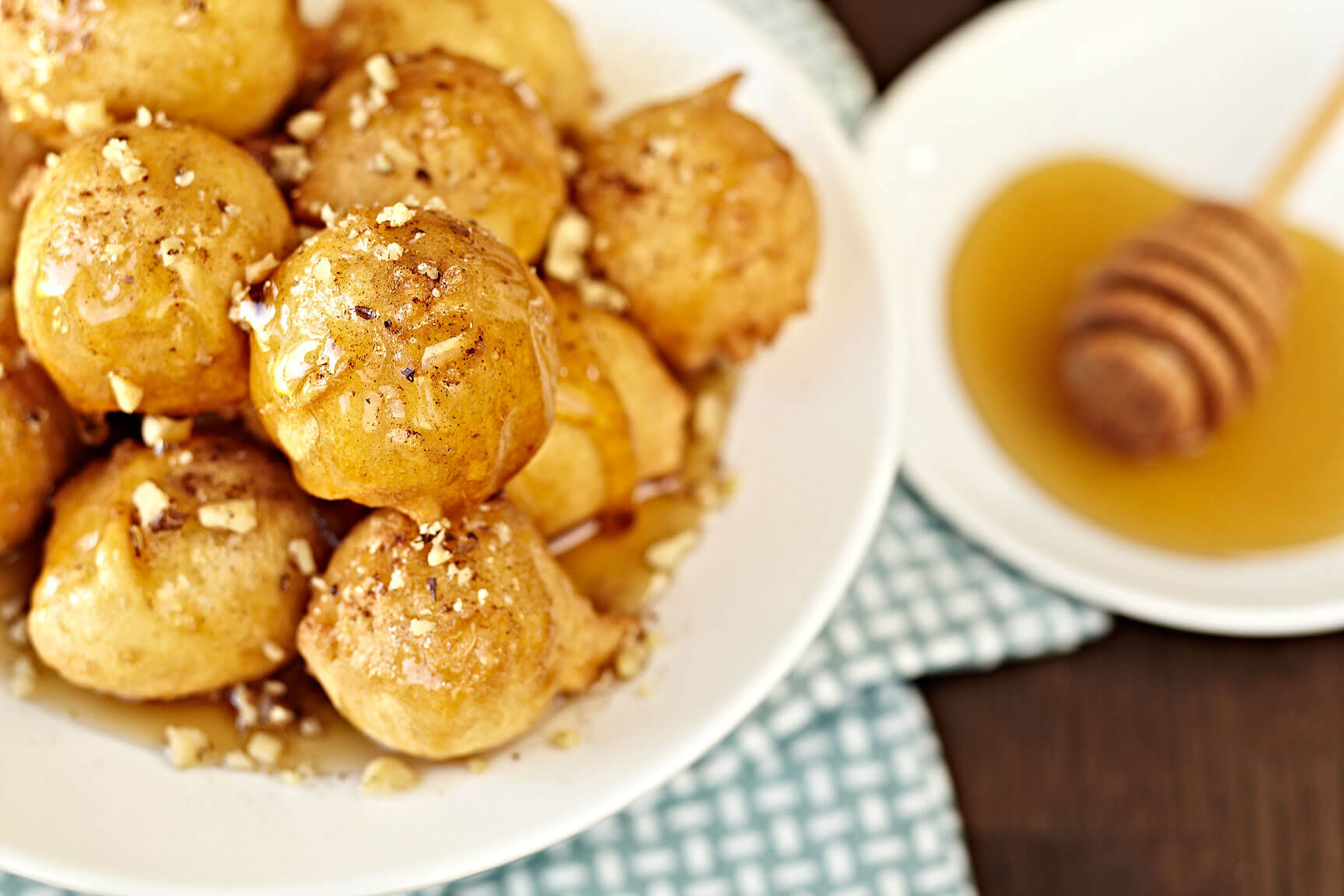 "Lukumades."
While vacationing on the Mediterranean coast, be sure to indulge in original desserts:
"Lukumades" – balls made of dough, seasoned with spices, sprinkled with honey, sprinkled with powdered sugar;
"Baklava" – traditional cake filled with fruit syrup, chopped nuts, the dessert is usually made with 33 layers (a symbol of Christ's age);
"Curabiedes" – cookies made of shortbread dough and almonds;
"Rizogalo" – a pudding of rice, dried fruit, nuts, flavored with cinnamon;
"Halvas" – halva made with semolina.
Greek sauces
If you're researching Greek dishes to try while traveling, be sure to pay attention to sauces. Greeks are great at them and make them to almost every dish. Peculiarities of traditional Greek sauces:
The main principle of a proper sauce is that it should delicately accentuate the flavor and aroma of the main treat.
The sauce ingredients should be as versatile as possible and combine with fish, seafood, meat and vegetables. The most common ingredients used in the cooking process are:
The classic sauce is Avgolemono. It is served with main dishes and salads, and used in soups. It takes only a few minutes to prepare – a mixture of eggs and lemon juice is diluted with broth. The proportions are chosen individually, depending on the desired thickness of the sauce. The marinade gives the main dish a slight sourness.
Cooking secret! Do not bring the marinade to a boil, as the protein will curdle.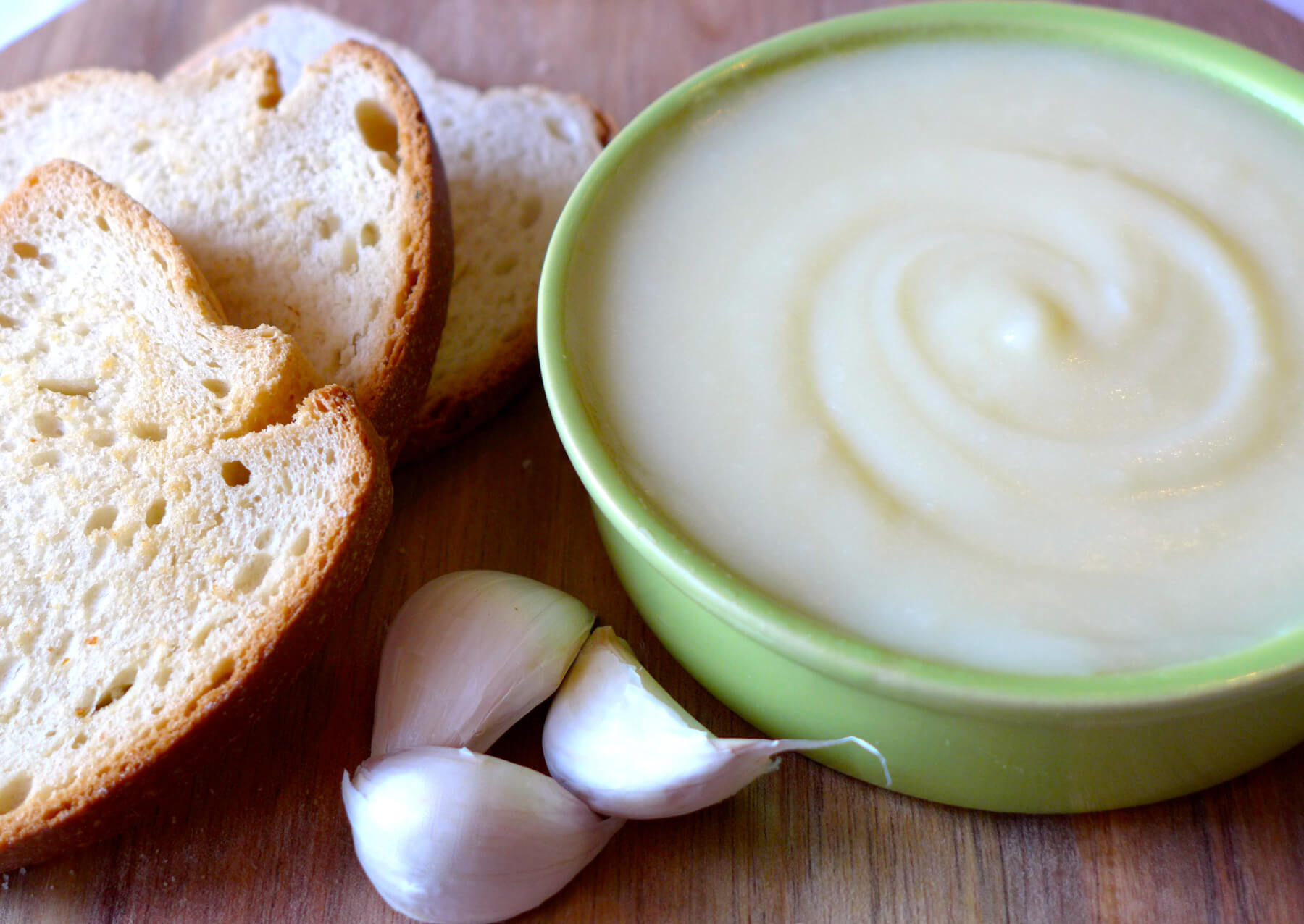 "Skorthalia."
A marinade of mustard, vegetable oil, lemon juice, and a mixture of dried herbs is prepared for seafood. In some regions, honey is added to this mixture; it gives the dish a soft, uniform texture. For fish, and as a salad dressing, they prepare a sauce with just two components – lemon juice and olive oil.
To the main dishes are served scorchali sauce, made from fragrant garlic, almonds and vegetable oil. Sometimes bread crumbs and finely chopped potatoes are added to the sauce. This makes a hearty appetizer.
Cooking secret! To smooth out the pungent taste of the garlic, it is baked beforehand.
The original sauce "Fava" – it is prepared from mashed beans or lentils, dressed with olive oil, lemon juice, natural yogurt and greens (usually parsley).
Domestic products
Greek cheese deserves a special mention. The country produces more than 60 varieties of cheese, each of which is served as an appetizer or main course and used to prepare other dishes. While in Greece we recommend to try the following cheeses:
"Feta" – white cheese, quite dense in consistency, made from sheep's milk (less often from goat's milk).
"Graviera" – a cheese with a sweet taste, firm consistency, made from sheep's milk.
"Manuri" – sheep cheese, has a soft, delicate consistency, has a high caloric value.
"Kasseri" – cheese made from a mixture of sheep and goat milk, white in color with a slight yellowish hue.
"Kefalotiri" is a savory cheese with a brackish flavor and a firm, porous structure.
Another traditional product is olive oil. Here it is sold in every grocery store. Sometimes you can taste the product before you buy it. Presented oil in pure form or with the addition of spices, aromatic herbs. Read about the Greek capital of olives, the city of Kalamata, here.
National drinks
The most famous alcoholic Greek drink is ouzo. It is worth to try it first of all. Uso is made by distilling alcohol with the addition of anise, bouquet of spices (most often cinnamon, nutmeg and cloves). There are many producers in Greece, that is why the composition and the percentage of alcohol content vary from 20% to 40%.
Ouzo is consumed with fish and seafood dishes and served in tall, narrow glasses. In grocery stores the drink is sold in bottles of different sizes, the minimum price – 3 euros.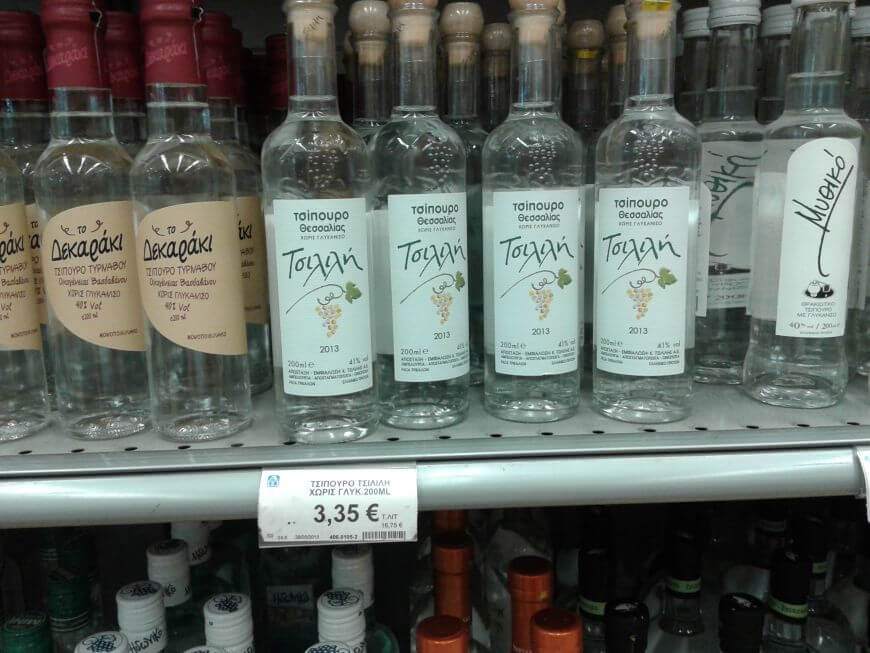 Tsipuro and crawfish – alcoholic beverages with an alcohol content of 37% to 47%, reminiscent of moonshine. The main difference between them is the presence of anise – tsipuro has it, raki has no spice.
Tsipuro is served chilled, in a carafe with a high, narrow neck. You drink it in small glasses, in one gulp. As a rule, Tsipouro is ordered by Greeks of the older generation, while the younger generation prefers other drinks. The cost per bottle varies from 3 to 4 euros.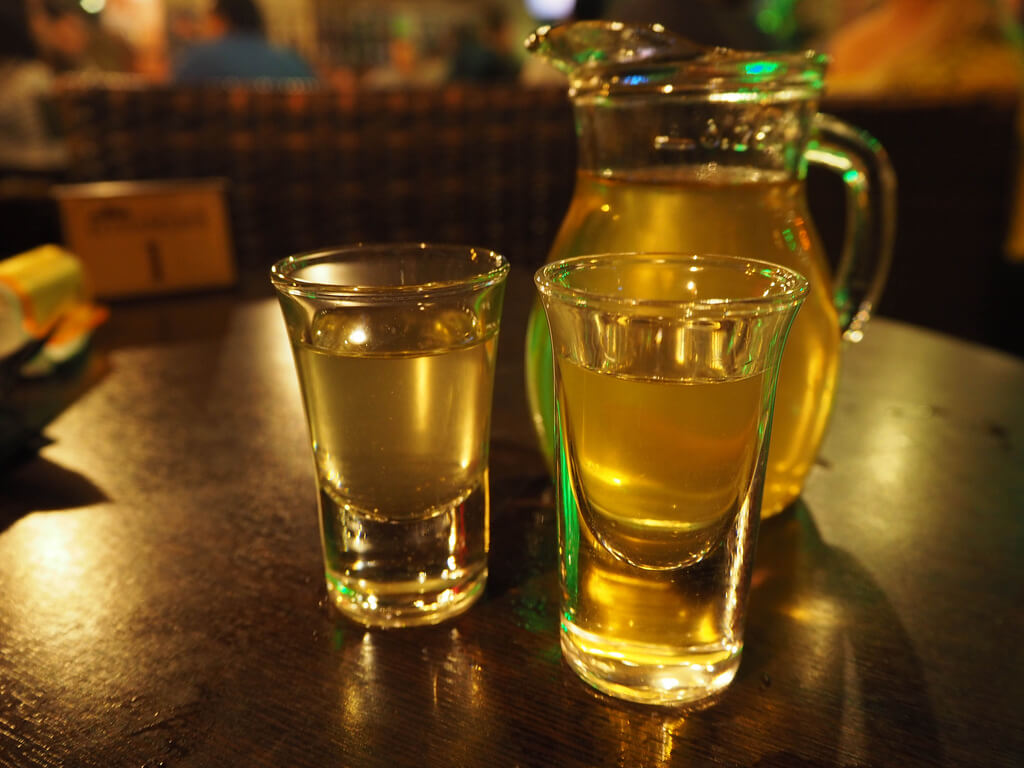 It is an alcoholic drink, which consists of two components – honey and crayfish (not the ones found in the river, but the one described above). Sometimes cinnamon and cloves are added. The drink is most often prepared in the cold season, because you need to drink it hot. Some Greeks use rakomelo as a medicine for colds.
You can buy rakomelo in any supermarket, but it is better to make the drink yourself – buy crayfish and honey. The process takes a few minutes, and the taste is much better than the store product. Pour the crayfish in a turkey, heat it, add honey to taste, and take it off the fire before it boils. The drink is ready, now you can taste it!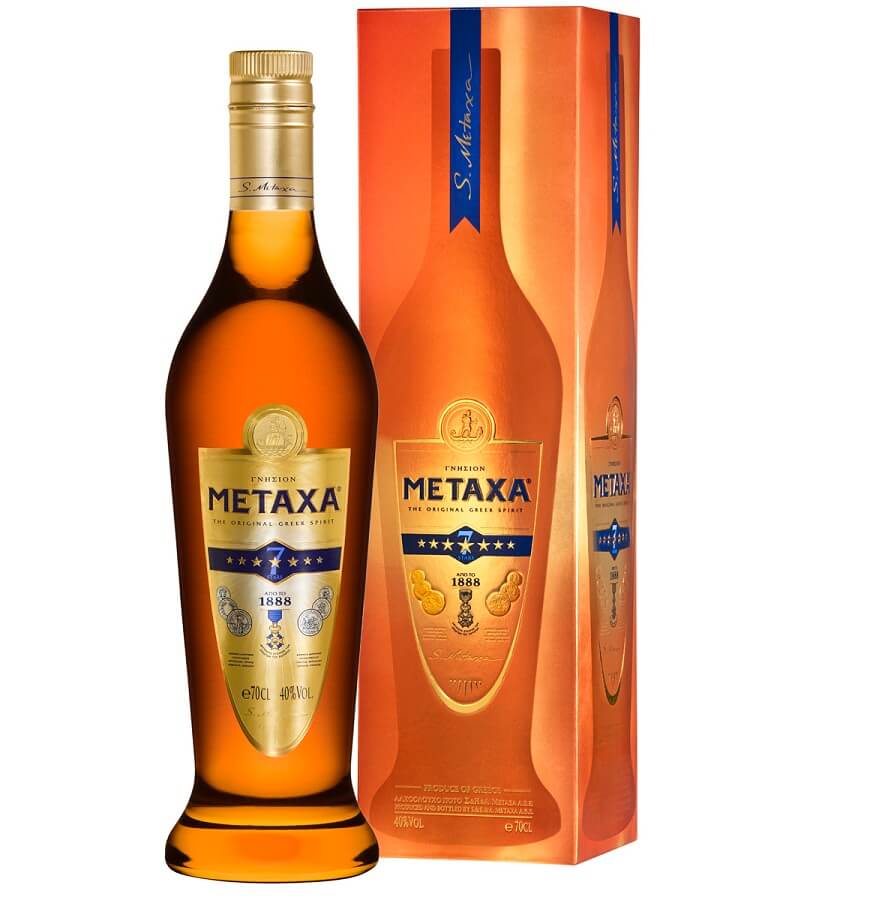 This liqueur is made in Greece and its distinctive feature is the presence of mastic, a resin extracted from an evergreen shrub. Mastic is used in Greece for the preparation of many dishes, in cosmetology.
The liquor is served as an aperitif and after meals for better digestion. The taste of the mastic is original and memorable – sweet with a slight fruity-pine flavor. The cost of one bottle is about 10 euros.
The most popular drink in Greece is coffee. It seems that people drink it all the time – hot, cold, with and without crema, with milk or cream, with the addition of various spices. If a person orders tea instead of coffee, the Greeks are bound to think that he has a health problem.
If you want to fully understand what national Greek dishes are like, try them not in the hotel, and in local tavernas and restaurants. This is the only way to get a taste of the real Greece.
The Greek street food is presented in this video: tasty, nourishing and not expensive.
Author: Julia Matyukhina
Updated: 17 Jan, 2019 Thai cuisine offers a lot of unique and unusual for…
Updated: 10 Aug, 2021 Turkish cuisine is full of all kinds of dishes with unique flavors…
Updated: 23 Mar, 2021 Sri Lankan national cuisine is spicy and flavorful, with a variety of tastes that compare favorably with…
Updated: 26 Mar, 2020 The people of Montenegro have a surprisingly harmonious combination of qualities.
For me the main dishes of Greek cuisine are moussaka and zazaki, coffee frappe (although the usual coffee I'm indifferent. And on holidays I don't mind having a couple of glasses of ouzo.
Thanks to the author for the great recipes! In general, I love to cook dishes from different countries.
12 delicious dishes you should eat in Greece
Greece is a damn tasty country. If you get into a restaurant, you sign up for its loyalty card, try everything on the menu, and you'll probably have to roll out of fear of eating the entire kitchen. If you haven't already guessed, Greek cuisine is pretty big and… In short, without further ado, don't leave Greece without trying these 12 traditional delicious Greek dishes.
what a tourist needs to know.
1. Stifado.
Stifado is one of Greece's heartiest stews. Your choice of a piece of beef or rabbit, pearl onions, cinnamon and some wine (for good measure) are included. This rich dish is served hot with a little fresh, crusty bread (although rice, pasta and mashed potatoes can be combined with it).
2. Greek yogurt with honey.
Obviously … yes! You can't think of a trip to Greece without some refreshing Greek yogurt in the morning. Greek yogurt has a slightly spicy and unsweetened flavor that is delicious on its own and with the addition of a spoonful of local honey and fresh figs. If you're looking for a more hearty breakfast, add some granola! It's delicious, especially on a summer morning on an island like Santorini.
A delicious meal in Greece.
3. Dolmadaki.
Dolmadaki (or several) are a must-eat when you are in Greece. Made with rice, sometimes mixed meat and parsley and mint, and wrapped in an edible grape leaf. Drizzle with lemon for a refreshing lunch.
4. Coffee frappe.
There are several different ways to make Greek coffee – if you're looking for a strong and fairly potent beverage, be sure to get local (almost powdered) coffee packaged in briquettes – perfect for an evening choice. Then again, if you're visiting in the height of summer, you'll want to sip an iced frappe, which was accidentally invented in the northern Greek city of Thessaloniki.
Food in Greece.
5. Spanakopita.
Think of spanakopita as a mighty slice of heaven. This unsweetened cookie is usually filled to the brim with mountains of crumbling feta cheese, fresh spinach, sweet onions and relish. It's too delicious to ignore.
Greek dishes photo
6. Lukumades.
Lukumades are little rolls of joy that are too good to pass up! Almost like little doughnuts, they are best enjoyed with lots of honey and walnuts. You can even sprinkle cinnamon to taste in some places. These guilty pleasures are best eaten fresh, so be sure to check out a restaurant that will make them for you (instead of buying ready-made).
7. Moussaka.
Moussaka is one of the most famous Greek dishes, and you simply must try it in Greece. Every time you travel around Greece, you will notice a slight change in the flavors of moussaka. The islands seem to have a more herbaceous version, other areas a richer flavor. But regardless of the variations, it usually includes eggplant, meat, and an enzyme amount of stringy cheese.
A delicious meal in Greece.
8. Saganaki.
Often served as an appetizer before a large meal (or alongside other dishes), saganaki is best viewed as a slab of tasty cheese that is quickly fried in a searing pan. After it's cooked, a splash of fresh lemon and some pepper – you won't be disappointed!
Food in Greece.
9. Souvlaki and gyros.
Think of souvlaki as a big kebab of fresh meat on the grill. In Greece, souvlaki is always made with pork or chicken (you'll never find lamb and hardly ever beef) or more meaty fish (like swordfish). Served with a side dish or with a little crusty bread (with plenty of olive oil and sea salt).
Greek dishes photo
If you want a quick and hearty snack, grab a gyros, which is best described as a pita filled with lots of gravy, salad and sometimes even fries!
A delicious meal in Greece.
10. Greek Salad.
Greek salad is a summer food item on the islands of Greece, especially at noon. Filled with lots of fresh tomatoes, crisp onions, pickled olives and a massive chunk of feta. Add plenty of olive oil, sea salt and oregano to taste.
11. Tzatziki.
Tzatziki is best described as an herbal yogurt that is often served with freshly cooked meats, breads and salads. It is similar in origin to its Turkish counterpart. It is served chilled to be refreshing on a hot summer day.
12. Pastitsio.
A piece of pastitsio is a hearty meal filled with a mountain of pasta, minced meat and béchamel sauce. Be sure to order the salad as a side dish.