Where to eat tasty and inexpensive food in Helsinki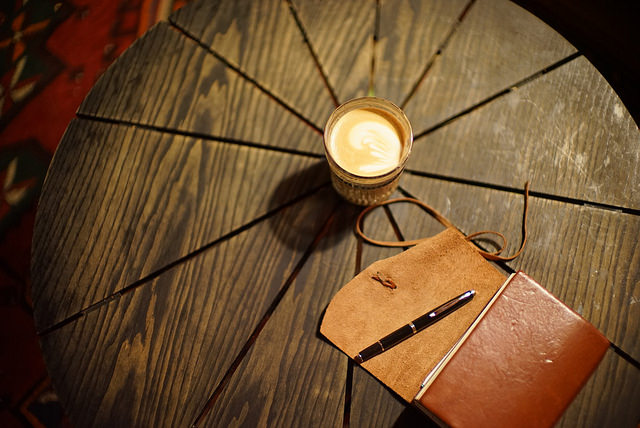 Options where you can eat cheap and tasty in Helsinki: cafes and restaurants, as well as bars in the city. Addresses, opening hours and prices in establishments.
The Finnish capital is not a cheap city, but you can find good places with affordable prices here as well. Usually the densest tourist traffic in the center, where there is a concentration of attractions, and prices in restaurants and cafes are traditionally high. A full meal in a good place will cost at least 40-50 euros. If you order the Finnish delicacies – dishes from the Lapland venison, fried whitefish and other delights, it will be even more expensive.
In this article, we will tell you where to eat cheap and delicious in Helsinki – we'll list the most budget-friendly places and indicate the prices, addresses and opening hours, as well as advise you on what to eat in the Finnish capital.
Look for interesting excursions on Sputnik and Tripster websites. Individual and group, without crowds of tourists and in Russian.
Content:
What is a must try in Helsinki?
Finnish cuisine is substantial and quite nutritious, but the harsh climate has its own requirements. While in Helsinki, you have to try salmon cream soup (lohikeitto), fish pie (kalakukko), morel mushroom soup, herring snacks. The delicious dishes are trout in own juice, partridge in sour cream, river crayfish, venison and moose dishes (Lapland cuisine). In winter, it is especially good to eat pancakes: in Finland they are eaten with caviar, goat cheese, even with pickles and pickled onions. Blini are different from Russian, here it is a thick yeast flatbread with different fillings.
As for alcoholic beverages, it is interesting to try the local beer, wonderful liqueurs of forest berries and Finnish champagne Kavel of yellow currants and gooseberries.
Look for discount hotels in Rumguru. Here are the top hotel search rules.
(Photo: Visit Finland / flickr.com / CC BY-NC 2.0 license)
Where to get a cheap breakfast in Helsinki
The best way to have breakfast with a cup of coffee and a sandwich is to stop by a café. A cup of coffee and an airy doughnut with jam in a roadside café can cost as little as 1.5 euros, while the national average for an Americano is 2.5-3.5 euros. But if you want to visit an atmospheric place and admire wonderful views, a similar coffee break in the city center will cost at least 6-10 euros.
Robert's Coffee
Get an inexpensive breakfast in Helsinki at Robert's Coffee. In this chain establishment a cup of coffee and croissant costs 5 euros. Address of the cafe: Kaisaniemenkatu 3. Open: Saturday – Sunday 10:00 – 00:00, Friday – Friday 08:00 – 00:00.
Ciao! Caffe
This Café is very reasonably priced and close to the Cathedral and Senate Square. An espresso is only €1.70 and an Americano €2.30. Besides coffee and dessert there are also light snacks: salad bar €8.5, ciabatta and focaccia €4.90. Address: Aleksanterinkatu 28 Open: Sun 12:00 – 19:00, Mon-Sat 10:00 – 19:00.
Café Ekberg
The oldest cafe-bakery in the city, works since 1852. Here you can taste the best "Napoleon" (3,30 euros) in the city. Breakfast is a standard buffet: eggs, omelettes, cereals, muesli, yogurt, cold cuts, vegetables, fruit, pastries, coffee and tea. Cafe address: Bulevardi 9. Open: Sat 08:30 – 17:00, Sun 09:00 – 17:00, Mon – Fri 07:30 – 19:00. For an inexpensive breakfast you can buy it for 11,5 Euros on weekdays until 10:30, on weekends for 17,90 Euros until 13:30.
Ursula
A very romantic place by the sea with wonderful views of the bay and the archipelago. And although the prices here are a bit high – a portion of salad 12.5 euros, the cafe is popular in the city. Address: Ehrenstromsvagen 3. Open: Fri – Sat 09:00 – 22:00.
A useful selection: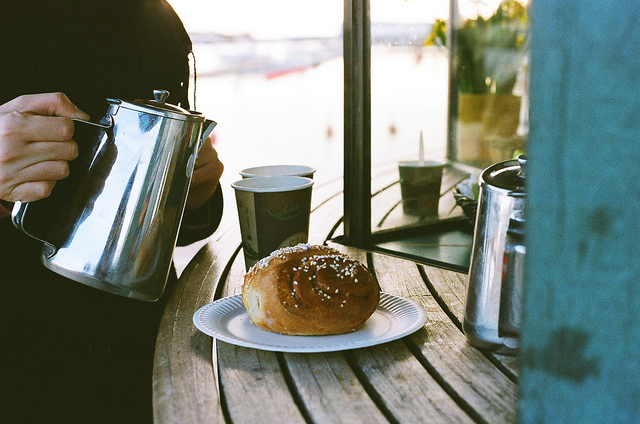 (Photo: nurpax / flickr.com / CC BY 2.0 license)
Where to eat cheap in Helsinki
Unicafe Ylioppilasaukio
Eat cheap in Helsinki is available in the network of bistros UniCafe, one of the institutions located in the center of the capital near the train station. A package lunch costs 8 euros, students get a huge discount and international student card holders will be charged only 2.60 euros for lunch. Address: Mannerheimintie 3 B. Opening hours: Mon – Fri 11:00 – 17:00.
Golden Rax Pizzabuffet
Popular chain of restaurants with buffet, any number of entrées is allowed. Soups, pizza, meatballs, salads, sausages, chicken, lasagna, vegetables – all very tasty. The cost for an adult buffet is 9,95 euros (cheaper on weekdays). Discounts for students. Address: Mikonkatu 8. Opening hours: Monday – Sat – 11:00 – 21:00, Sunday 12:00 – 21:00.
Fast food lovers can eat cheap in Helsinki at SFC, one of the institutions is located near the station. On the 1st floor a set of hamburger, fries and cola will cost 8-9 euros, on the basement floor there is a pizzeria and buffet – buffet – for 7,90 euros. Address: Mannerheimintie 18. Open daily from 11:00 to 21:00.
A useful selection: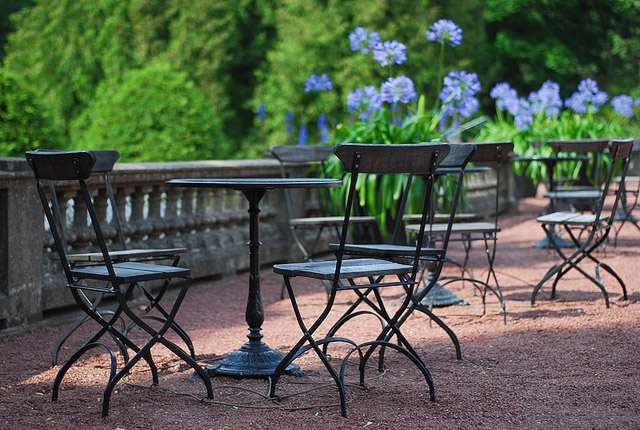 (Photo: Zzmeika / flickr.com / License CC BY-NC-ND 2.0)
Eerikin Pippuri.
A chain of kebab shops in the city. Russian-speaking staff, large portions. The average bill – 10 euros. Address: Eerikinkatu 17, in the shopping center "Forum". In general, quite a lot of kebab shops in Helsinki, as in other major European cities. The prices are about the same, but the quality of cooking can vary slightly.
Veggie
Vegetarians will love this new lunch café, which opened last year. The cozy eco-style interior has a simple menu with vegetable salads, zucchini, feta and spinach pies, buns, pastries, juice and tea/coffee. The average price for a salad is €10, a sandwich €4.50, a latte €3.50, a cappuccino €3.30 and a juice €2.50. Address: Munkkiniemen Puistotie 22.
Gran Delicato
Mediterranean restaurant. Salad 9,5-10,5 euro, ciabatta 7,50 euro, tea and coffee 3 euro. Cozy place for a light snack, the interior somewhat reminiscent of the Greek tavern by the sea. Address: Kalevankatu 34. Open: Saturday 10:00 – 18:00, Monday – Friday 08:00 – 20:00.
Soppakeittio Tapaste oy
Soup restaurant in the indoor market Hakaniemi, specializing in Spanish cuisine, great soups with seafood (shrimp, salmon, mussels). A good alternative to pizzas and sandwiches. There are usually 3 soups on the menu, different every day. Huge portions from 8 to 9.5 euros, bread and water included in the price of the dish. Address: Hakaniemen kauppahalli. Open: Saturday – Sunday 11:00am – 3:00pm, Friday – Friday 11:00am – 4:00pm.
Where else can I eat in Helsinki?
Walking around the Presidential Palace and Esplanadi Park, it is a good idea to visit the old market square Kauppatori (Kauppatori) . Here you can buy souvenirs, groceries, and a budget snack at the small outdoor cafes in the market. A portion of creamy salmon soup is 7 euros. There are also sandwiches, meatballs, fish, venison and elk dishes, kebabs and sweet rolls. The market closes at 5 p.m. and is closed on Sundays in winter. There is an annual herring festival in October and a Christmas fair in December. The address is Etelasatama.
And if you want to try exquisite Finnish cuisine, you should look into Ravintola Lasipalatsi, a very popular place among our compatriots, although not cheap. There is a Russian menu. The interior is somewhat reminiscent of the Soviet style of the 80s: red curtains and armchairs, white tablecloths. You should definitely try the specialty baked potatoes with venison. The average price for a hot meal is 28 euros, for dessert 9-12 euros, but on weekdays there is a buffet for 12 euros. Address: Mannerheimintie 22. Open: Sat 14:00 – 23:00, weekdays 11:00 – 23:00.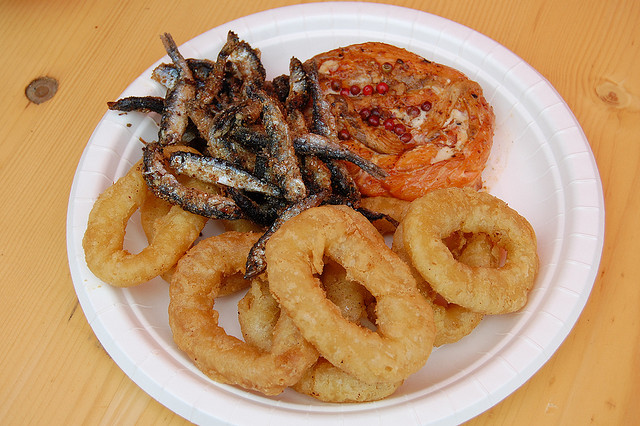 (Photo: su-lin / flickr.com / CC BY-NC-ND 2.0 license)
Bars in Helsinki
In the evening after a busy day, it would be nice to take a walk around the city, have a couple of beers or a glass of wine, and see the nightlife of the Finnish capital. In Helsinki, there are several places where you can have a good rest for not much money. In general, the pricing policy of drinking establishments in the city leaves much to be desired. Even Europeans who come from neighboring countries acknowledge the high prices, but for the sake of a good mood you can sometimes afford a little spending.
On The Rocks
A rock bar in the center of the capital next to the train station, a good place for fans of heavy music, there are live performances of bands. Drinks 6 – 10 euros, only persons above 23 years old are allowed. Address: Mikonkatu 15. Open: 16:00 – 04:00.
Molly Malone's Irish Bar
Irish bar in the heart of the capital, near the station. Good choice of beer, ale and cider, the prices are lower than in other places. Interesting interior, a lot of space and live music. Address: Kaisaniemenkatu 1 C. Open: Fri – Wed 12:00 – 03:30, Fri – Sat 10:00 – 03:30.
Rymy-Eetu
Original bar with German, Belgian and Finnish beers, Irish ales and hot snacks. The place has an extremely fun atmosphere with dancing on the tables. Live concerts of Finnish and German music are often on the program. Snacks from 8.5 euros, draught beer (0.5 l) from 7.5 euros. Address: Erottaja 15. Opening hours: Tuesday 15-03, Wed – Sat 15-04.
Where to eat in Helsinki
Be warned: you can not eat for free in the Finnish capital. If the stores offer inexpensive products, the catering is expensive. But you can still save a little money.
Alexey Sinitsyn site MAKE-TRIP
explains how to do it:
Avoid cafes and restaurants in tourist spots. Look for bistros, buffets, canteens (e.g. UniCafe) – they are much more budget-friendly! You can also eat quite cheaply in numerous kebab shops. Check out the Kallio neighborhood, where you'll find a lot of curious and inexpensive cafes.
Budget places
Restaurants
What to take home from Helsinki
Budget places
The Market at
Locals love markets. Even on weekends, many locals purposely get up at dawn and head to the nearest market for fresh produce, mostly fish. In addition, the markets in Helsinki, you can eat delicious and relatively inexpensive.
Most often mentioned in blogs and travel reviews:
Vanha Kauppahalli, Helsinki's Old Indoor Market. It is located in the South Harbor near the Presidential Palace at Eteläranta, 00130. Hours of operation – from 08:00 to 18:00, on Saturday – until 16:00.
Oksana, author of the blog oksa-sun.livejournal.com, warns thrifty travelers:
Prices here are much higher than in stores, but the quality is also at a premium.
For example, a salmon sandwich costs €5 and a bowl of soup €10.
The pavilion sells farm products of high quality: meat, fish, cheeses, fruit, vegetables, berries. Inside, there are many cafes where you can try traditional Finnish dishes, as well as the cuisine of migrants from all over the world.
The author of the blog babs71.livejournal.com recommends Soppakeittiö:
On our last trip to Helsinki, we found a wonderful soup place here. Its entire menu consists of three soups: French fish bouillabaisse, Thai soup with chicken and coconut milk and soup with chanterelles. There is also an unlimited amount of bread and water (which is not at all unnecessary, because both bouillabaisse and Thai soup are damn spicy). The soups are very tasty and hearty, so I recommend it to everyone.
Hakaniemi indoor market. Located directly opposite the subway station Hakaniemi. Open from 08:00 to 18:00, Saturday – until 16:00.
The prices are slightly lower than at the Old Market, so it is here most often go to the locals. At the market Hakaniemi you can buy both simple local products and real delicacies: sausages, game, seafood. All fresh and, of course, of high quality.
The author of pamsik.livejournal.com explains why no bad or expired products are sold at Hakaniemi:
There are no random vendors in Hakaniemi. The owner of any shop here is a representative and continuator of a long family business and extremely values his reputation. Here, customers know their faces, and so do the vendors. Hakaniemi sellers know the habits and preferences of their customers.
Olga, author of orchitravel.blogspot.com , recommends checking out the Juttutupa restaurant next to the market:
Juttutupa is former president Tarja Halonen's favorite restaurant, and if you're lucky, you can meet her there.
A hot meal there costs about €25, and dessert is €10.
Fast food on the street
Street food in Helsinki is literally on every corner: numerous kiosks serve everything from British fish-and-chips to Turkish deniers. But if you want a Scandinavian flair, check out the local specialties.
Makkara, or fried sausages, is the most popular street dish. They are grilled and served with ketchup or mustard. One sausage costs €1-3. For an additional €2-3 you can add potatoes to the plate.
The smell of fried fish will surely lead you to the kiosks where they sell vendors of vendace (Muikut) with young potatoes. The fish is cooked in oil in large frying pans and then covered in aromatic sauces. On average one serving costs €10-12. Finns love vendace even more than salmon.
But the user of the website tripadvisor.com yayaspb was not delighted with the dish:
The fish is deep-fried and very dry, the Tartar sauce does not improve the taste. The small potatoes were liberally sprinkled with curry( the rest of the vegetables a la frozen mix were tasteless. For such a "dish" 10 € is too expensive (better to add a few euros and get the salmon there, too).
If you happen to be in Helsinki in summer, buy an ice cream with salmiak (salted licorice) in one of the many blue tents. You'll pay €3 for one scoop.
Finns of all ages enjoy nibbling on black ice cream.
But the authors of the blog tvoirovaniemi.livejournal.com advise to think carefully before buying an unusual dessert:
Licorice has a bitter-spicy taste and everyone in Scandinavia is crazy about it. Recommended only to fans of licorice flavor or just those who like spicy!
Buffets
This is the name of cafes in Helsinki, which work on a buffet system. It is advantageous: you pay a fixed amount (€8-15) and eat as much as you want. This option is suitable for travelers with children: buffets offer a wide variety of dishes from different cuisines, so that even the most picky child will find something to his liking.
Irina_Kolevatova, a user of tripadvisor.com, recommends Rax Buffet at Aleksanterinkatu, 11:
A great place for the unassuming hungry tourist.For this category of catering Rax Buffet does a great job. Dinner at Rax Buffet costs about 14 euros, which is very cheap in Helsinki. The choice of different pizzas, vegetables, sausages, nuggets. There are no restrictions on drinks. The products are all fresh and the pizza is made right in front of you. I made myself a great tuna salad and was very happy with it. In addition, we took ice cream for 2 euros, very tasty and low-fat, you can make it with different toppings.
Supermarkets
The cheapest way to eat in Helsinki is to buy ready-made products in one of the supermarkets.
Angelina Gerus, author of the website 34travel.me , tells you what schedule the stores have:
Stores set their own hours of operation. Typically, the schedule does not go beyond 7 a.m. to 9 p.m. on weekdays, from 7 a.m. to 6 p.m. on Saturday and on Sunday – from 12 a.m. to 6 p.m. Large hypermarkets (like Prisma, CityMarket, K-Market or S-Market) in Helsinki, Espoo or Vantaa are open until 23:00 on weekdays and until 21:00 on weekends. Gas station stores are open 24 hours a day (or 6 a.m.-24 a.m.).
Tourists often choose these supermarkets:
Prisma. Travelers usually go to the store at the metro station Itäkeskus in the city center. It is open 24 hours a day.
K-City Market. 24-hour stores are located at Itämerenkatu, 21 and Kauppakartanonkatu, 3. The range is wider than in Prisma, but the prices are higher.
The supermarkets often have discounts and sales. Goods with an expiration date of 1-2 days are given away for free by the big chains. You can find them in baskets labeled Tästä saa ottaa, ole hyvä.
Restaurants
Go to one of Helsinki's restaurants if serving food and service are important to you. At a mid-range establishment, you'll pay about €40-80 for a dinner of hot, salad and a drink.
View of the bay
Nokka is a restaurant on the northern waterfront with a beautiful view of the Gulf of Finland. The menu features European and Scandinavian cuisine. Only fresh farm products are used for cooking. Included in Michelin Guide. The average bill is €50 without alcohol.
A user of tripadvisor.com tells us how to eat at Nokka and not go broke:
We were at lunch time, the restaurant was full, in terms of food we settled on a lunch menu for 10 euros, which included a single dish – white fish with salad and potato side dish. Tasty on the whole. Looked at the wine list (all expensive), confined ourselves to traditional and free drinking water.Dinner on water
Dinner with water
Meripaviljonki is a floating restaurant located in the middle of the bay right on the water. Specializes in fish dishes and boasts good wines. The address is Säästöpankinranta, 3. The price for dinner starts at €50.
The Glazunov family website Life in Travels
tell you how to get to Meripaviljonki:
The first time we tried to get there in the afternoon, but alas, it turned out to be closed for a private event, so it is better to clarify the operating hours by phone, and even better at the same time and reserve a table.
Traditional cuisine
You'll find rustic furniture, linen tablecloths and authentic Finnish cuisine at Zetor restaurant (and a real tractor in the dining room). This is not a tourist spot – the institution is very popular among residents of Helsinki. Zetor is located at Mannerheimintie, 3-5. Dinner costs about €50 per person.
The restaurant offers venison roast, fried vendace, trout soup, lingonberry jam and many other Finnish delicacies.
Tripadvisor.com user _marinaDobr tells us what an unpleasant surprise awaits visitors to Zetor:
A paid checkroom! I've only encountered this in a bar at a ski lodge. It says on the sign 2.7 euros per person. The whole impression of this ad must have been reflected on our faces, and the man decided to charge us half of the price. He assured us that it was compulsory to take off the clothes in the checkroom, although as it turned out later there is a coat rack near each table, so if you came to eat and not drink in the bar, then do not agree to such a trick.
What to take home from Helsinki
Finnish food is very tasty and unusual, so be sure to bring your loved ones edible gifts.
Here is what travelers bring most often:
Raw smoked venison (savustettu hirvenliha). Finland's calling card. Sold in supermarkets in the meat delicatessen department.
Salmon caviar (lohenmäti). Valued worldwide for its unusual taste and low salt content. It is said that you can really eat it by the spoonful. It is better to buy it at the market.
Lapland squeaky cheese (leipajuusto). It got its name because it slightly squeaks on your teeth. Most often the cheese is eaten with cloudberry jam. Sold in supermarkets and markets.
In conclusion
It's impossible to go hungry in Helsinki, but it's easy to spend a fortune on food! If you want to save money, go to a buffet or supermarket. If you want to try the most unusual delicacies – go to the local market. For service, choose a Michelin-starred restaurant. And spoil your loved ones with a delicious souvenir!