How not to lose money on charges abroad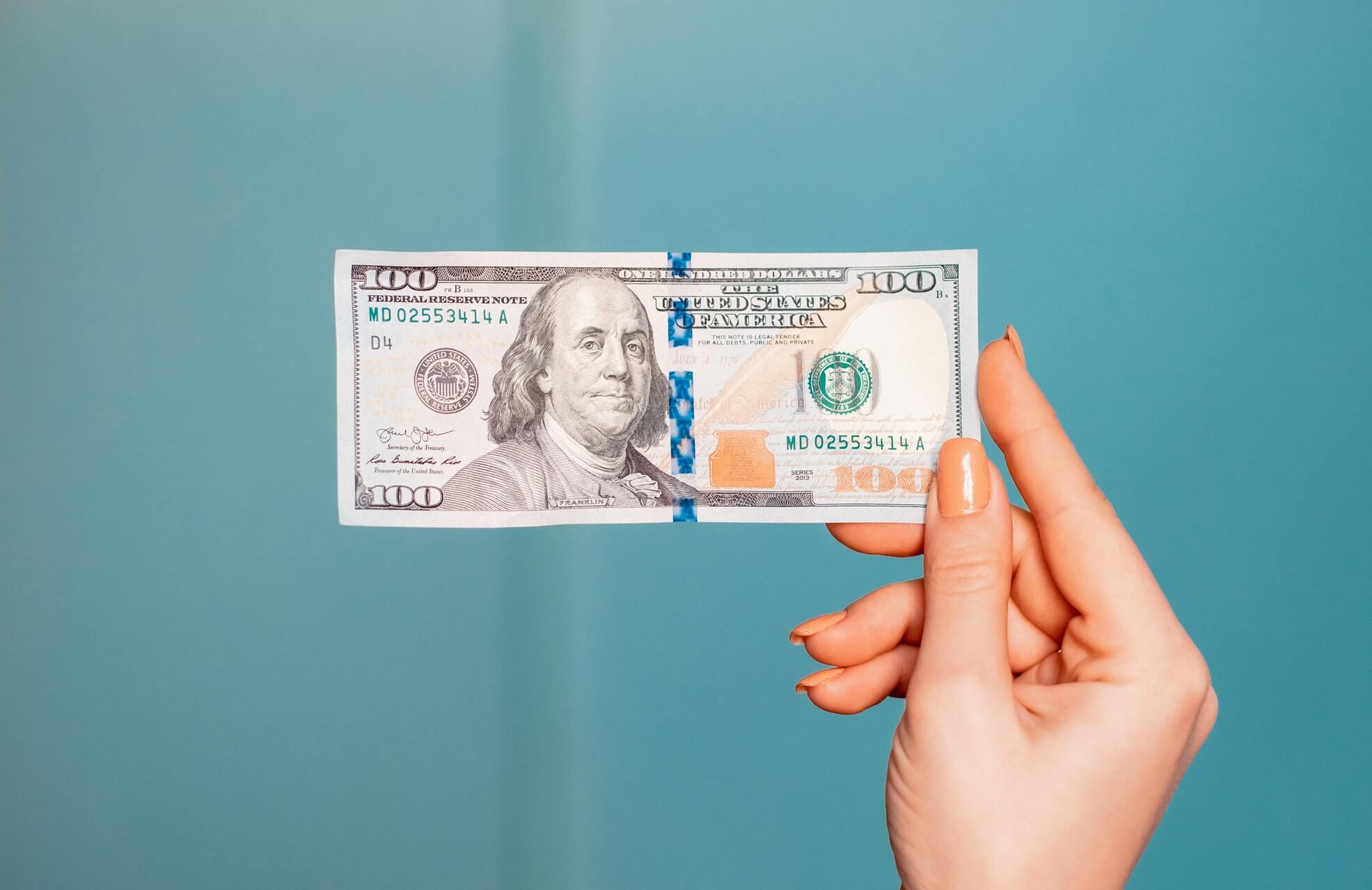 Get our detailed and easy-to-use guide to traveling finances! Learn all about safety, charges-free withdrawals, currency exchange nuances, and the most useful bank cards for tourists. A lot of useful information and personal experience. Help you feel calm and relaxed on vacation.
Content:
The most important
Twelve years of active travel around the world have taught me three important rules . I always follow them, and that is why I have never had any serious problem. I want to share my experience with you.
You should always travel abroad with several bank cards. It is desirable that they were different banks and different types: debit and credit. Ideally, you should have 3-4 cards of two different banks. This will save you in a situation when one card will be lost, blocked, or just a local ATM will be capricious and refuses to read it. With this set you will have peace of mind on vacation. A pair of cards of one bank and at least one card of the other bank is also a good option.
Keep your cards in different places. It will be hard if your purse or bag is lost and all the cards were there. Have one card in your pocket, another in your companion's, and a third can be left in the hotel safe.
Always have local cash or at least dollars/euros on hand in case of card problems and paying where they only accept cash.
Useful bank cards
If you travel a lot, or at least spend a lot on hotels, airfare, and car rentals, get a bank card with favorable travel cashback terms.
I myself have been using Tinkoff Bank credit and debit cards for five years, because they have the most favorable terms and many nice bonuses. I get 10% cashback on all my hotel reservations and car rentals, up to 7% on airline tickets, and their credit card gives me free good medical insurance for traveling abroad. Every year I save about 7-10 thousand rubles on insurance, and in the form of cashback I get back several tens of thousands of rubles. See details in my review of the All Airlines Tinkoff credit card.
There are other banks that generously give away the listed bonuses, or at least some of them. But in all the cases I know, you need to sign up for a premium service. For example, for the Sberbank Premier package, you have to pay 2,500 ₽ per month (30,000 ₽ per year) or keep 2.5 million ₽ in your accounts at all times. Such high requirements are not suitable for everyone. With the All Airlines card, you only have to pay 1,890 ₽ per year for maintenance, and the first year will be free altogether as a promotion.
I'm sure you've seen many times that every second first travel blogger advertises Tinkoff Bank. It's not just that the bank pays a commission for attracting clients (many banks do this). Much more important is that this bank is really one step ahead of the others and provides favorable conditions. This is worth keeping in mind. And my regular readers and subscribers in social networks know well that I will never advertise a product I am not sure or do not understand. Also my friends and relatives know this, who have also got Tinkoff cards on my advice. As a customer I think highly of this bank, so it will be mentioned more than once in this report. Please love and respect.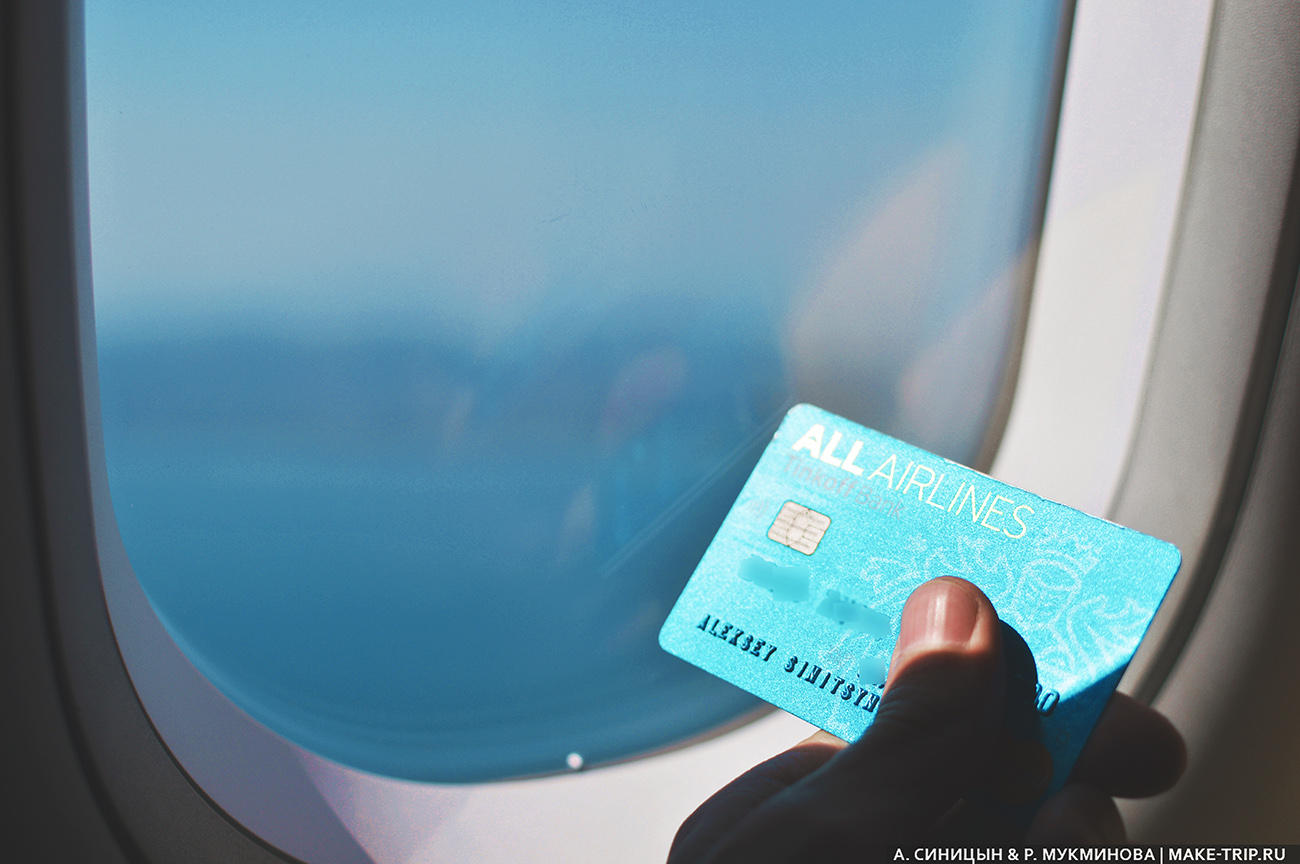 My All Airlines card.
How to withdraw money profitably abroad
Profitable cash withdrawals at overseas ATMs depend on two things:
the presence or absence of commission,
currency conversion.
And now let's talk about each item in more detail.
Withdrawal fee
Most banks charge a fee for cash withdrawal from the ATMs of other banks. For example, Sber is charging its customers a 1% surcharge (minimum of 150 ₽). I think this is bad form, and I try not to do business with such banks.
Fortunately there are more pleasant banks. For example, the debit card Tinkoff Black allows you to withdraw money without commission at any ATMs in Russia and abroad, if the withdrawal amount exceeds 3000 ₽ or 100 dollars/euros, depending on which currency your card is in.
Some other banks also brag about being able to withdraw money from other people's ATMs without a fee, but there are often restrictions. For example, a debit Opencard bank "Otkritie" allows you to withdraw only up to 10 thousand rubles per month without a commission, which is negligible for a vacation abroad, and then they will take 1% of the amount withdrawn. Other banks also have reservations: you can withdraw without commission only a few times a month, or if you spend 70-100 thousand rubles per month, or only in their foreign branches (Citybank, for example). In general, as far as I know, only the mentioned Tinkoff Black has no complicated conditions, so that is why I use it. Maintenance of the card costs 100 ₽ per month or will be free if you have 50 thousand rubles in your account. Write in the comments if you know another example of such a humane approach, and I'll be sure to include it in the article.
Also, a fee may be charged by the local bank where you want to withdraw your money. Each country's bank has its own conditions. The usual fee is $2-$5. When I have time before departure, I google which banks do not charge commission. When I don't have time to do this, I just walk up to the rows of ATMs at the airport upon arrival and try to find one that doesn't charge extra money. The fee information is always displayed at the final stage of the cash withdrawal. If you don't like these terms, press cancel and try another ATM. Almost all countries have a bank that doesn't get greedy. I memorize it and then I always withdraw money from its ATM.
Currency conversion
If the currency of your card and ATM currency are different, then there will be a conversion, that is currency exchange. It is carried out in several steps and depends on the rates of the payment system (Mastercard, Visa) and your bank. Some part of the money will always be lost during the conversion – about 1-2%.
How to avoid conversion and loss of money? Withdraw money from the card in the same currency as the ATM. For example, if you go to Europe, then use a card in euros, in Turkey – a card in lira, in Israel – a card in shekels. I think you understand the logic. In order to do that you have to get a card from a bank that supports multi-currency accounts. Many banks that keep up with the times have such an option today. The Tinkoff Black card also has it. Using a mobile app, you can connect an account in a new currency to your card in a couple of minutes. It supports 30 currencies: euro, dollar, pound sterling, Thai Baht, UAE dirham, Czech krone, and others. Not only will you save money when converting, but you can also buy and sell extra currency at the most favorable rate if you keep track of it. Before a trip to Europe, I usually look at the euro exchange rate a few weeks in between and buy currency when the exchange rate drops. As a result I save a thousand or two of our rubles.
This is what happens to your money when you get the wrong card for cash withdrawal abroad. Photo: fran hogan / unsplash.com.
Paying by card
In 2022, in almost all countries around the world, you can pay by card in stores, cafes, museums and transport. It's convenient and much safer than going everywhere with a fat wad of cash. But always keep some cash with you just in case. I remember back in 2013 in Morocco I had to change money from some men in the street to have dinner, because the evening came suddenly and all the banks were closed. The exchange rate was not the best, but I could not dictate my terms.
Try to pay for purchases on favorable terms. First, so there is no conversion (see above). Secondly, to get an increased cashback on a particular category.
The banks never charge a commission for paying by card, but sometimes they may take it from the establishments themselves. Cashiers usually warn you about this.
As I mentioned before, the All Airlines credit card is good for buying airfare, booking hotels and cars – you'll get back a pretty fat cashback.
That's worth knowing:
Paying for purchases with your card abroad is convenient and profitable if you avoid unnecessary conversions and receive cashback. Photo: IgorVetushko / Depositphotos.com.
Currency exchange
Here everything is simple, but there are a few nuances.
Try not to change a large amount immediately at the airport upon arrival. Exchange just $20, $50 or $100 for the first time and then exchange the larger amount in the city. Almost always the exchange rate at the airport is much worse, and they often take a commission.
In the city do not change money at the first exchange office or bank. Take a walk around, find out the rates, check the prices and exchange your money at the best rates.
At popular tourist resorts it is usually better to change money in exchange offices, but not in banks, although it may be vice versa. But it is safer to do it in a bank than in street currency exchangers.
Sometimes in the exchange offices there are scammers, who by sleight of hand and distractions surrender a smaller amount. Always carefully count the money right in front of the cashier, not one step away from the exchanger! In Bali, they once tried to cheat me out of a couple of dozen dollars. A real magician worked, with whom we had a terribly intense struggle for five minutes. It was a phenomenal battle of titans! Exactly seven times (just like in the proverb) we counted the money one after another: he supposedly got the right amount, and I each time – two hundred thousand rupees less. You should have seen us! No one wanted to give up. But I immediately made him out and was as firm as a rock, plus I know a few dozen words and numbers in Indonesian that I used in conversation. Eventually my adversary became convinced that I was not a green tourist, but a seasoned traveler who couldn't be easily taken, and gave up, giving me my dollars back. So always be wary.
But it's better not to exchange money at all – it's a bygone era. It is faster, more convenient, and safer to withdraw money from a card. Hauling around with a large amount of cash, even if it is sewn in your underpants, or keeping it in the hotel safe – it's not serious. It's better to withdraw a small amount from an ATM once in several days.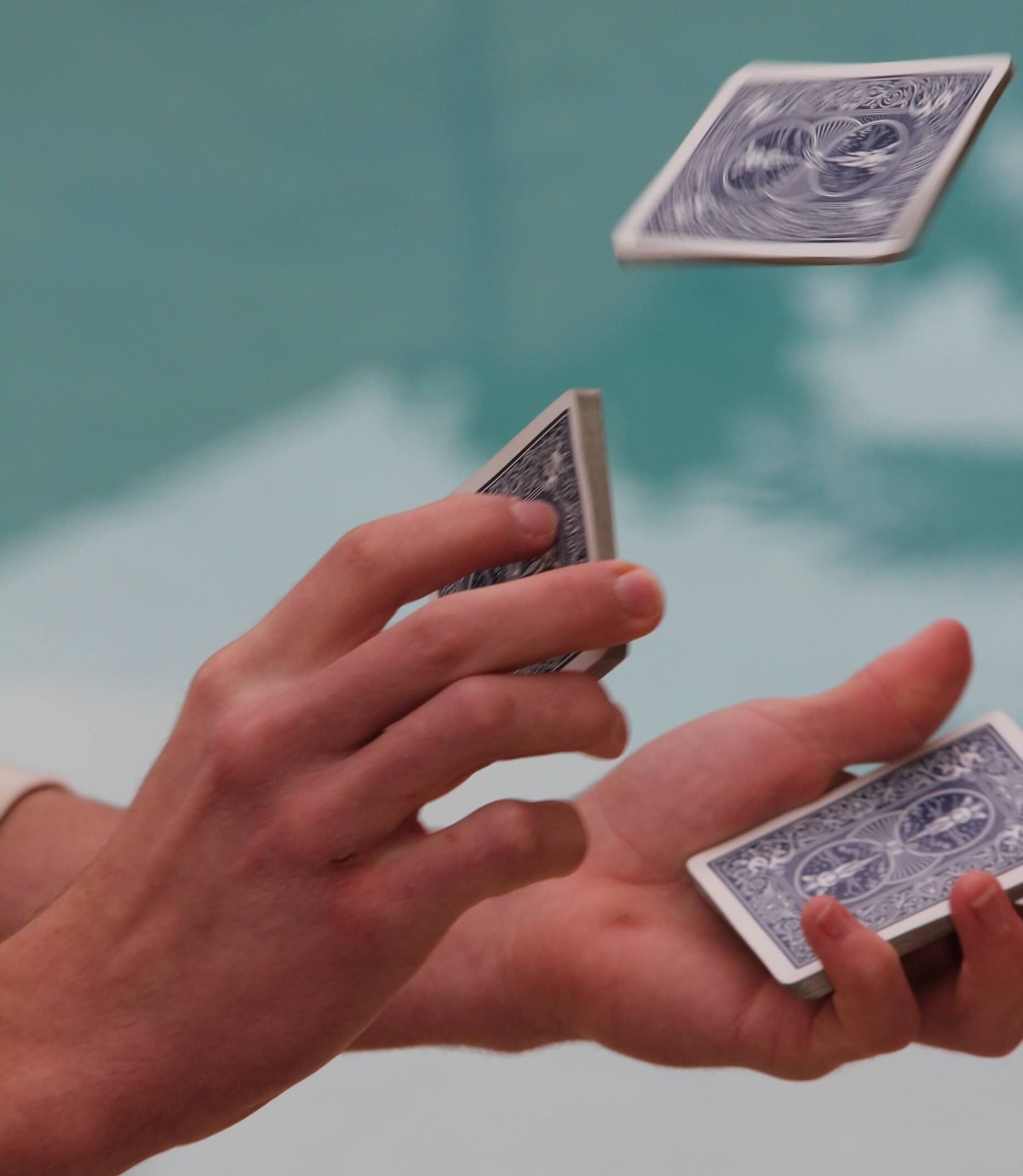 Beware of dodgy tricksters at currency exchange offices in popular resorts. Photo: Sheri Hooley / unsplash.com.
Car rental deposit
Almost all rental agencies freeze a tidy sum on your card as a deposit for the safety of your car when you pick it up. Usually it is 500, 1000, 1500 euros or even more. To avoid having your personal money blocked, it is better to freeze the deposit on a credit card – this way the bank's funds will be frozen (of course, if your credit limit allows it). I used to rent a car in different countries in a row and I had a total of 3,000 euros frozen for a few days. In this case, the credit card was very helpful.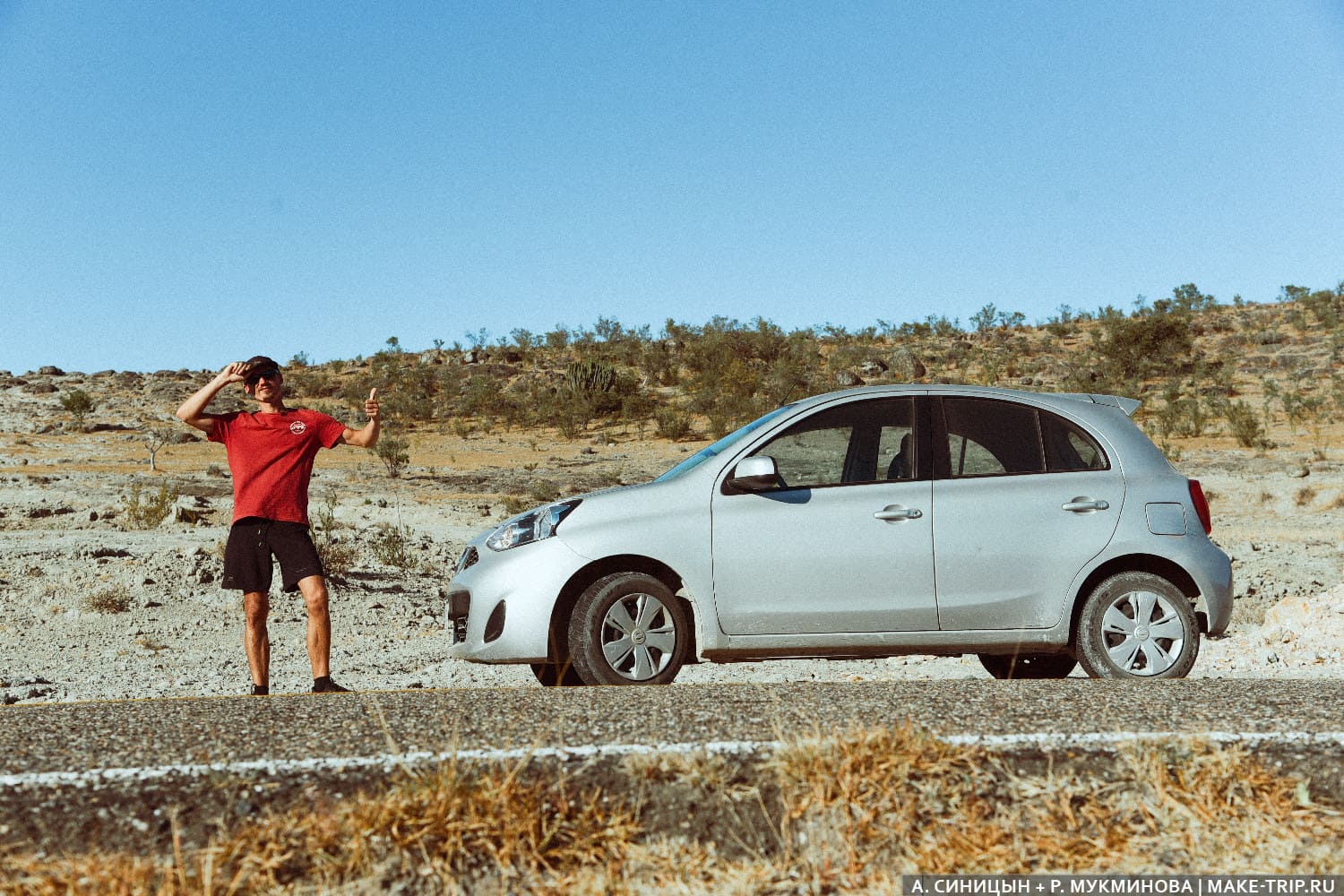 Me and my little Nissan March, which we drove through half of Mexico. I always use a credit card to freeze the deposit when renting a car.
Safety Tips
The most important tips I gave at the beginning of this article. I'll add a little more to them.
№1 . Warn your bank about your upcoming trip abroad. For banks like Sber, you need to call and dictate the dates and countries of travel to the operator. In more advanced ones, you can do this in the mobile app. That way your card won't be blocked due to a suspicious transaction abroad.
№2 . Connect the sms-bank to know immediately about all transactions on your cards. In case of anything unusual, immediately call the bank, write to the chat, block the card in the app.
№3 . Set a limit for cash withdrawals and for purchases for each card. Many banks have this easy to do in the app.
№4 . Despite all the drawbacks of Sber, it's a good idea to have its card just in case. Almost everyone in Russia has a card of this bank, so in case of problems family or friends can easily and quickly transfer money to you. Any debit card will do, even the simplest with free service like Maestro.
№5 . Take care of your phone with a SIM card and banking apps to be able to deal with any financial issues remotely. Read also about the most useful apps for tourists.
№6 . Try to withdraw money from ATMs that are located in safe places. The best option is in a bank branch. In second place in terms of reliability will be large shopping centers, airports, and other secure locations. This way there is the minimum chance of running into an ATM with a "skimmer", a device that reads card data and transmits it to the fraudsters who installed it. Learn how to identify skimmers, false keypads and hidden cameras at ATMs.
№7 . All of the ATMs I've encountered in my life support the English language. So you should know a few basic words about finance or have a translator handy. However, in some countries there are ATMs even with a Russian interface.
№8 . Do not withdraw money from the card abroad in unsafe places, where it is dark and there are no people. Robbers can watch the place and attack right after the cash withdrawal. Look at the list of safe countries for tourism.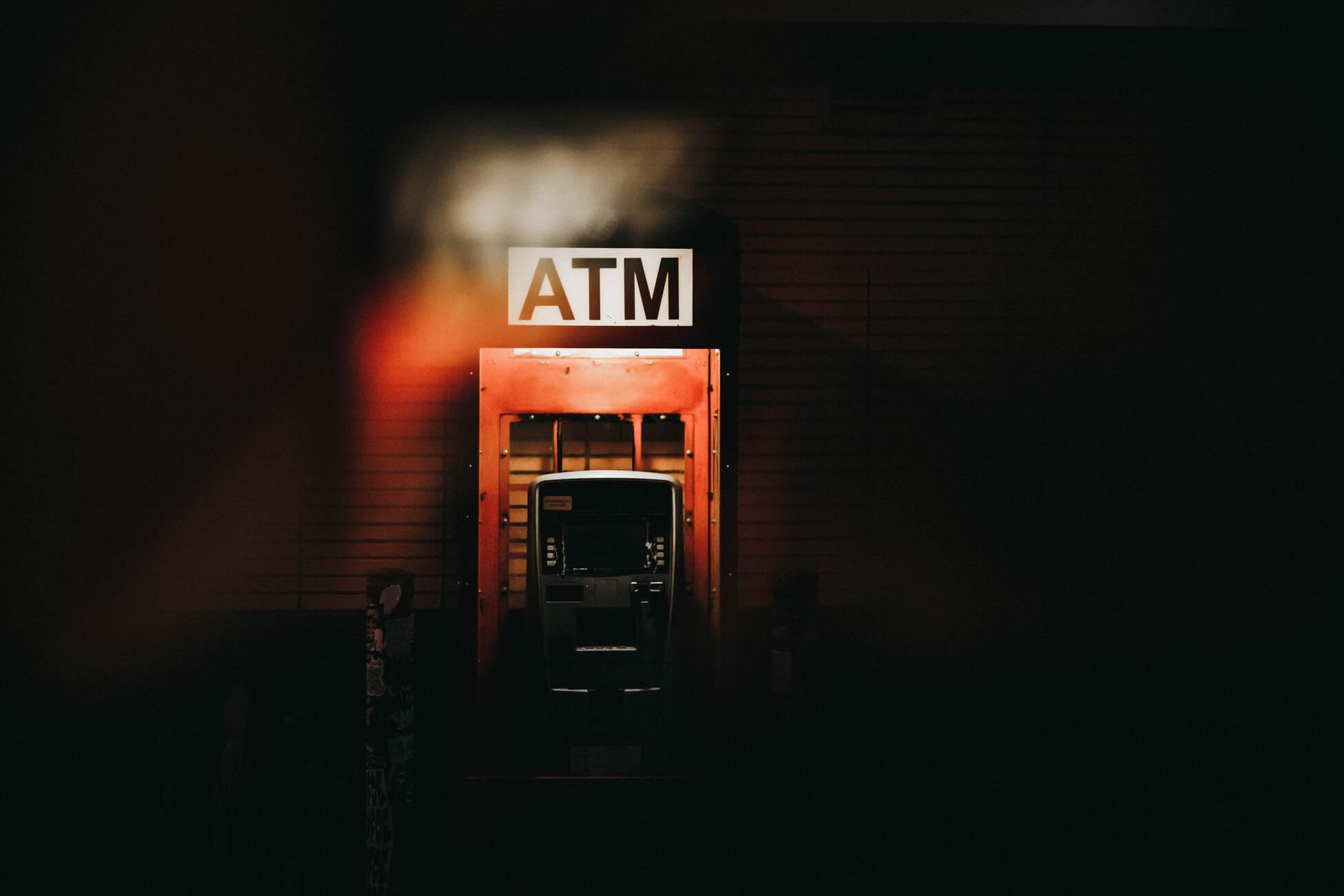 Would you withdraw money here? I would not. Photo: Jake Allen / unsplash.com.
Conclusions
Let's solidify the information.
Have 3-4 different cards from two different banks.
Install your banks' mobile apps.
Keep cards, cash, and your phone with a SIM card tied to your bank in different places!
Withdraw money abroad with a favorable debit card that doesn't charge fees and supports multicurrency. For example, the Tinkoff Black.
Get a credit card that gives you good cashback, free overseas insurance and other bonuses. I recommend All Airlines from Tinkoff Bank. Also a credit card comes in handy for freezing a deposit when you rent a car.
Instead of exchanging currency it is better to withdraw money from the card. Use ATMs in reliable places with security.
Read the safety tips above carefully twice.
If you carefully prepare for your trip, your vacation will be calm and pleasant. Take care of yourself, your nerves and your savings. Good luck!
Your finances must be under control. Photo: Mathieu Stern / unsplash.com.
"The MIR is not with us. How Russians can get cash abroad
As soon as Visa, MasterCard and Western Union left Russia for "vacations," thousands of Russians who vacationed in Egypt, Thailand, the UAE, or spent the winter on a remote location in warm countries had to forget about vacation. People have lost the usual access to their cards and can't pay with them. Let's find out how to get money from Russia in countries where MIR cards are not accepted.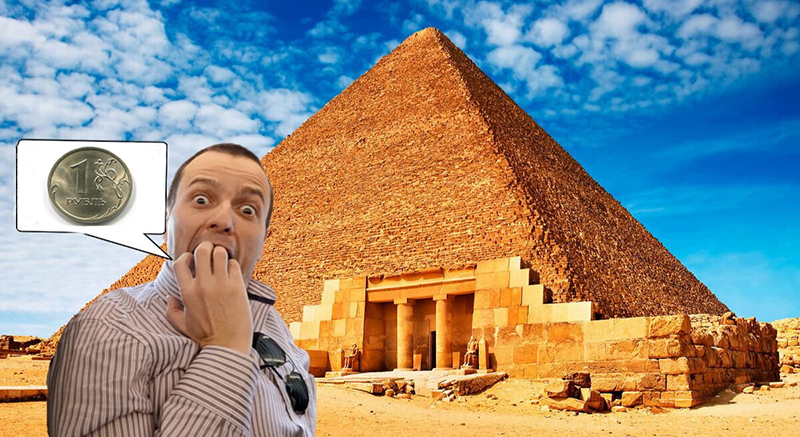 The Russian ruble – a rare artifact now? Photo "Vyberu.ru" On the eve of the disconnection of cards of international payment systems, banks advised their clients to stock up on cash to the maximum. But in the flow of news, many did not pay attention or did not have time to take advantage of the advice. And when it turned out that the MIS cards didn't work in the country of residence and there was still 10 baht, pounds or dirhams in their pockets, there were even more questions about where to get cash for each day.
In the countries of the UAE, Thailand, and Egypt, which are popular with Russians, there are indeed few ways to get money from relatives and friends from Russia, but they do exist. So many travelers on trips to these three countries have looked into currency exchangers at eastern markets, where they exchanged some rubles for currency to buy souvenirs. But according to Russians and tour operators, now the exchange rate in such offices is "biting" and rubles are not welcome in every office. And not only in Russia scammers do not sleep a wink. If you are desperate for money, exchange a small amount. Consider small denominations – $1, $2, $5 – as they are less frequently forged, and therefore, there is less risk of taking a paper "blob".
Useful tipkak Russian migrants.
There is a forgotten by many Russians method of transferring money abroad – money transfer without account opening. Western Union is no longer available, but Zolotaya Korona (and its subsidiary KoronaPay), Contact, and Unistream still send money to millions of Russian migrant workers in the CIS countries. This means that Russians will also be able to ask relatives or friends for help in transferring funds abroad.
With the help of "Golden Crown" today you can get a transfer in Egypt. And for cash dollars come to the local bank "Banque du Caire" in Cairo, Alexandria, Port Said, Dahab, Sharm el-Sheikh, Luxor, etc. Under current rules in Russia, the relatives of travelers can not send abroad more than 5 thousand dollars. But "Gold Crown" has an additional limitation – through an application with the card bank can send only 300 thousand rubles a month, as well as pay for the conversion of money and the transfer itself. To send the amount more, you need to go to the branch of the Russian bank which accepts transfers "Golden Crown".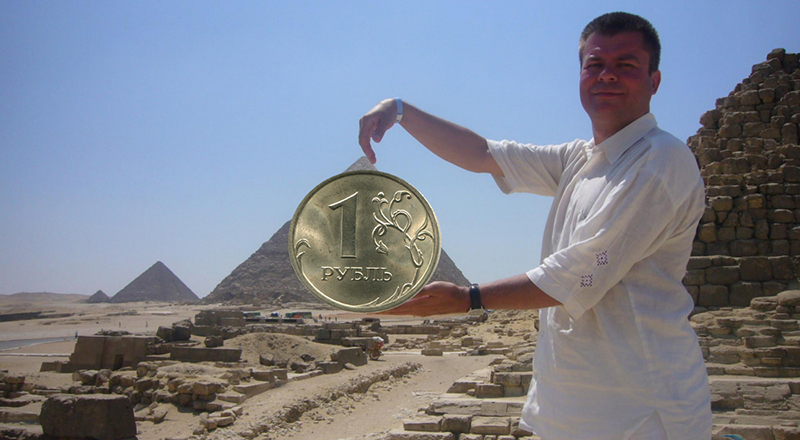 All thoughts at the resort is just about money. Photo "Vyberu.ru".
The "Unistream" system transfers money to Russians in Asia to Vietnam, Israel and the Philippines. Contact, on the other hand, would only be able to transfer money to Turkey, Kazakhstan, Uzbekistan, Kyrgyzstan, and Tajikistan.
To transfer money from Russia and receive it in Thailand and the UAE is now possible only by requisites – to the account of an acquaintance or friend in a foreign bank. These countries are not on the list of unfriendly countries, so Sberbank recommends its customers to do the following:
Transfer money to the account of any acquaintance of yours, opened in the country of your stay. Thus, your friend will be able to withdraw cash and give it to you. If you are not a resident of the country from the list – transfer the money to your account in a foreign bank in the country of residence.
The most enterprising Russians abroad are already testing another way to transfer money "to themselves. With the help of an application of the transfer system they send money from the card account and specify the necessary branch.
Digital. Free. Chinese
One of the safest ways is again the usual way to pay by card. In Asian countries for this is suitable plastic UnionPay. The Chinese payment system has long ago stepped out of the country and became international, starting with the nearest neighbors. That's why you can find ATMs and terminals, where you can pay with UnionPay cards in many eastern cities.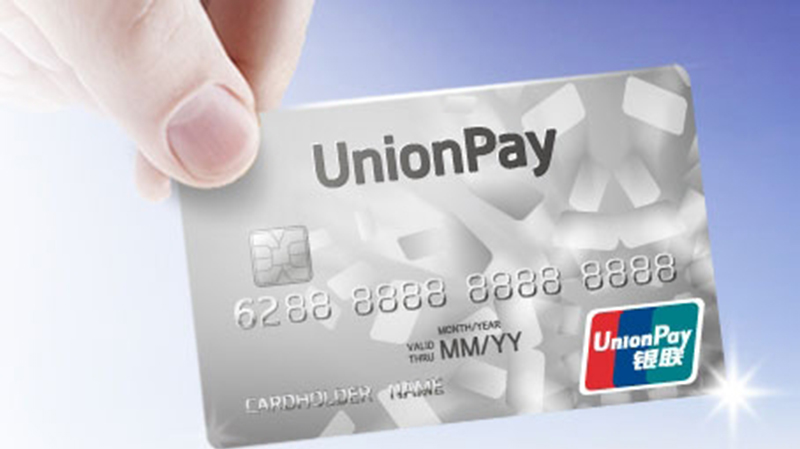 UnionPay is more familiar abroad than cash. Photo by news myseldon.com
Now this card is already being issued by Rosselkhozbank, Gazprombank, Zenit Bank, Bank Saint Petersburg, Solidarnost Bank in Samara, and Primsotsbank and Primorye Bank in the Far East. PSB only issues UnionPay cards for payroll customers, while another Russian participant of the payment system – Ural VBRR does not yet accept applications for UnionPay cards – the information on its website is closed.
It goes without saying that people won't be able to pick up a UnionPay card when they are abroad. But a virtual card would come in handy. And the issue of digital cards was additionally announced this week by another major player – Post Bank. You can apply for a virtual card directly on the website of Gazprombank, Rosselkhozbank or Post Bank.
However, new customers of these banks will additionally have to deal with remote execution of documents to open an account without personal presence. Many banks already identify clients through the Gosusluzhba portal. But it will not be superfluous to clarify the rules of interaction between the bank and the "foreign" Russian in the bank chats support services or in the call centers.
Having a "Huawei" and "Honor" smartphone with NFC technology, people will be able to add a UnionPay digital card to their Huawei Pay wallet to pay in stores.
In a matter of days, financial restrictions – foreign sanctions and Russia's new rules on money transfers abroad – have descended on Russians from all sides. And there is still no understanding when the crisis changes will be over, all restrictions will become clear and it will be possible with Russian savvy to use whatever remains available.